The railing of the house is as important as any other fixture in the house and helps the balcony or staircase be more adorable and interesting. The railing is not only a fixture but it is also an expression of creativity because of its unique design and the type of material used. Railings also add a bit more character to the exterior façade of the house making it look more polished. Want a guide on beautiful balcony railing ideas? Here is The Architecture Design for you. Enjoy.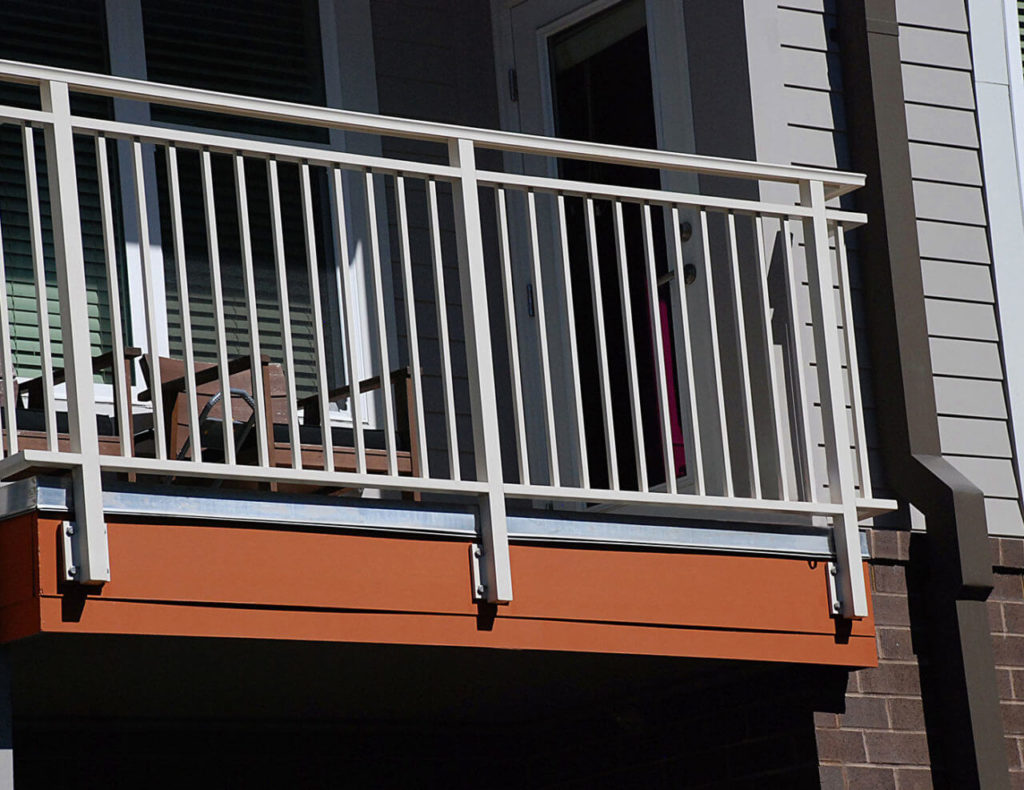 source: trexcommercial.com
Aluminum railings are pure love because of its exceptional quality and its modern look with a strong and light texture. It is one of the most commonly used materials for balcony railing after wood as this does not degrade easily. Also, you can find this railing in numerous designs and colors that fits perfectly to your balcony design.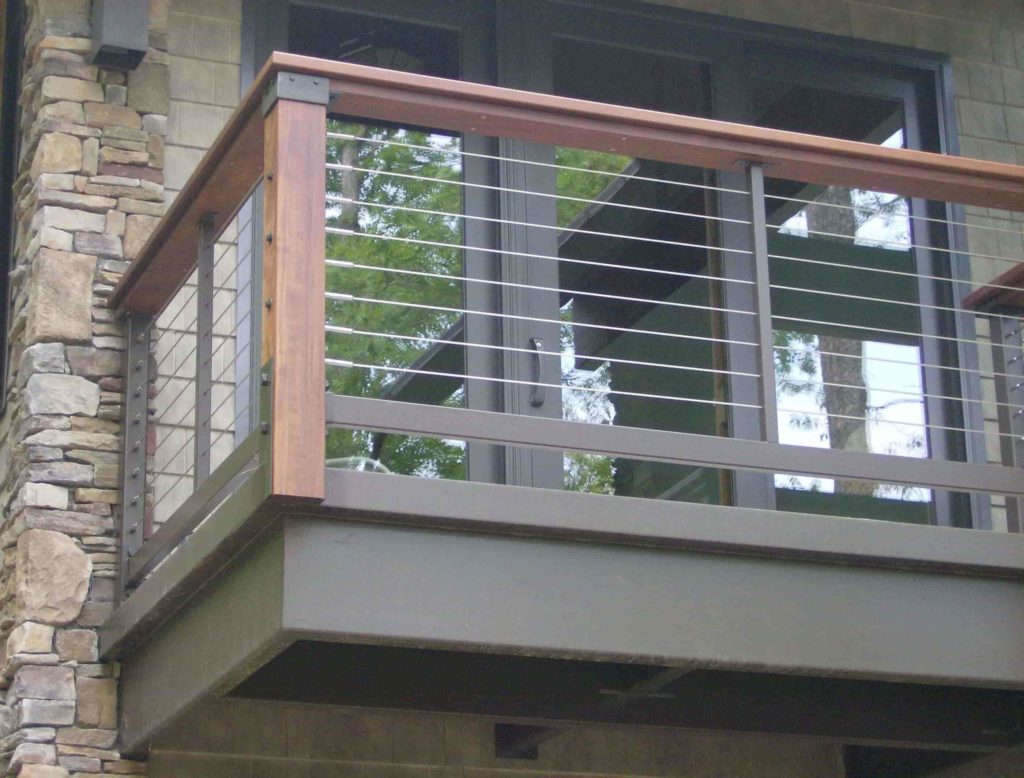 source: pinterest.com
Look at this extra stylish and ultimately modern metal wire railings. These railings are made up of stainless steel wires or cables and are the best option to choose from because of its sleek design. They can be easily accommodated with the balusters horizontally and vertically to give a tranquil to your balcony. This also helps you have a little openness while still fulfilling the purpose of your safety.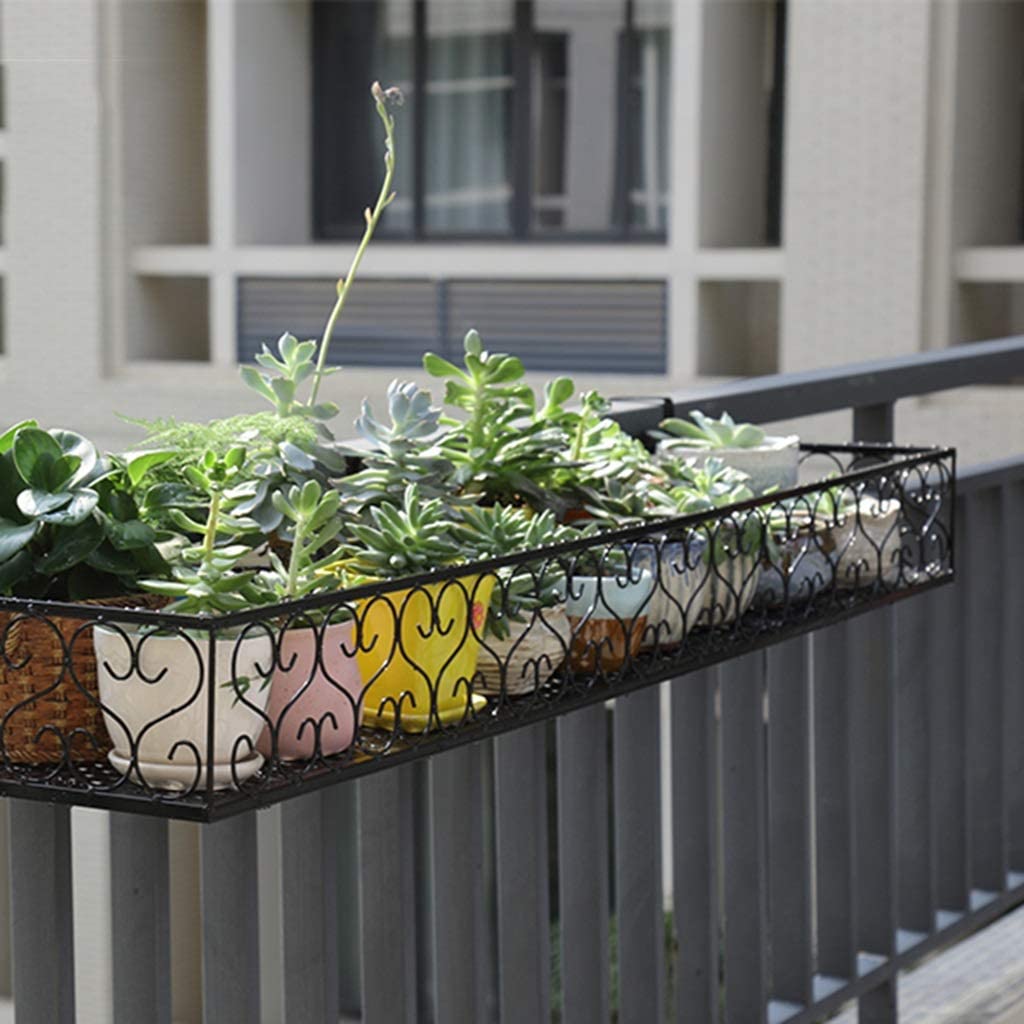 source: amazon.com
Want to add some more character to your otherwise simple riling? Here is what you can do.  Go for adding a metal designed planter at the corner of the railing to add a unique and natural element to the place. These types of planter are made up of powder-coated paint for rust resistance and are also easy to assemble or hang.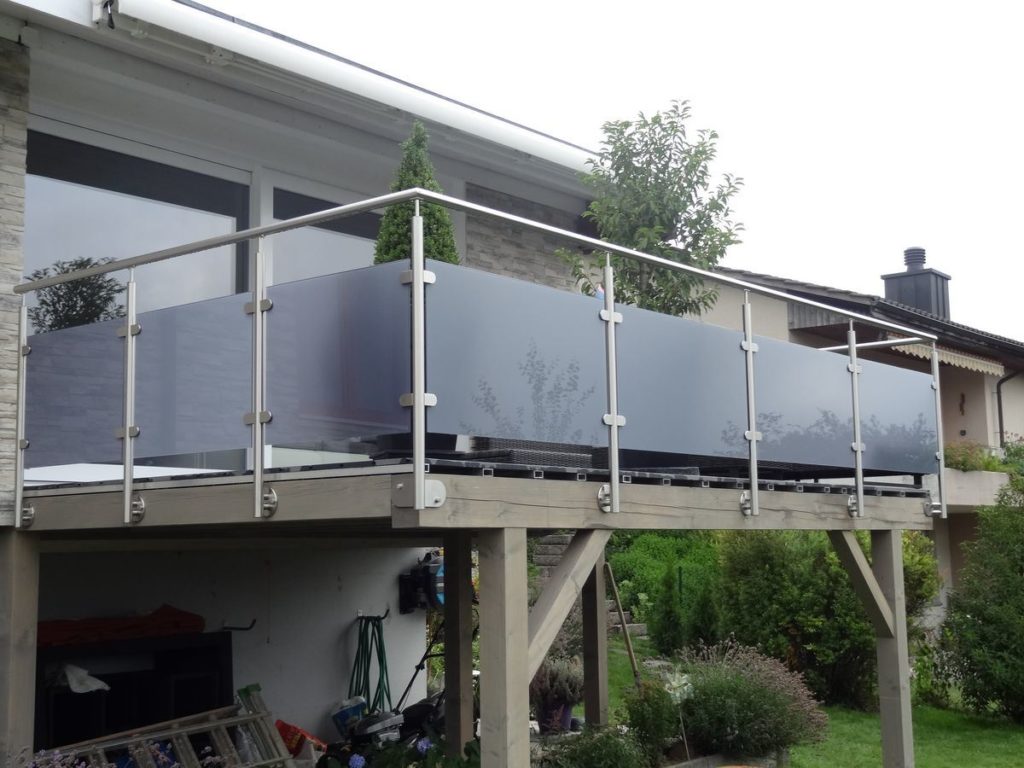 source: pinterest.com
If you reside at a place that is surrounded by nature and elements like a huge garden with a lake or by the seashore, then all you need is a glass railing and that's it. The glass railings, clear or translucent, can help you enjoy the pleasant and breathtaking view of the surroundings and enjoy the exquisite sunrise or sunset while having a cup of coffee. Although these railings are pretty expensive, it's worth adding to the décor.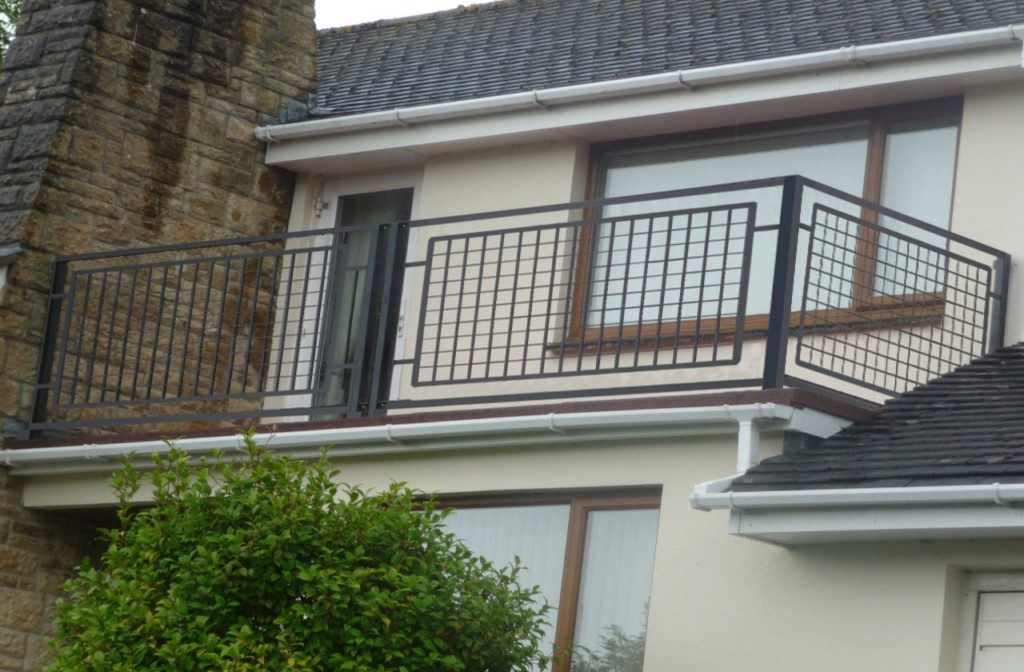 source: pinterest.com
Wrought iron railings can also be a great addition to the balcony as they are super easy to have and don't need much of the maintenance. The iron railing looks amazing when built with the robust and durable iron and given a shape of your choice. Iron railings can be of multiple shapes and sizes and can perfectly complement the outer façade of the home. Also, iron railings can bear all kinds of weather conditions.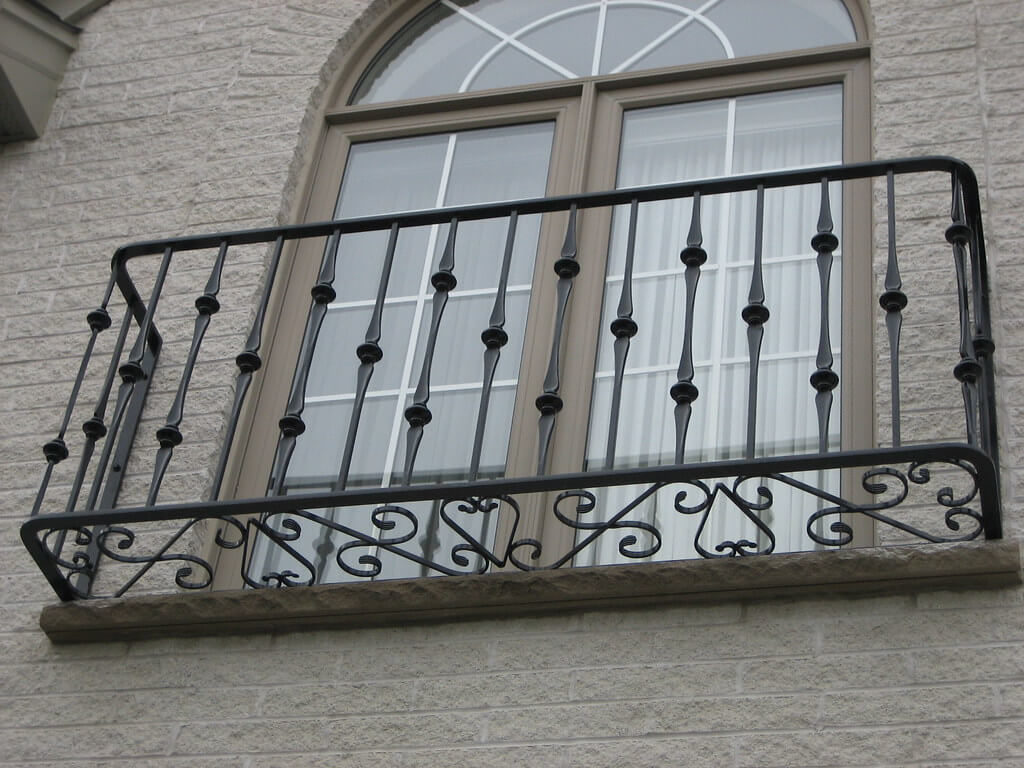 source: flicker.com
The beauty that white PVC and vinyl railing bring to the balcony is incomparable. It is not always necessary to glam up the place with the wooden railing when this vinyl and PVC can make it a perfect addition. They do not deform and look quite modern and are extremely economic as they don't need additional painting or sealing.    
source: amazon.com
Wood is a versatile material to use in the décor of the house and adding railings doesn't seem to be any of the exceptions. It has been used for years and doesn't seem to fade away any sooner. This is sturdy, long-lasting, and simple yet minimalist and stylish. It can also be used to enhance the exteriors of the house, besides, to be used as railings.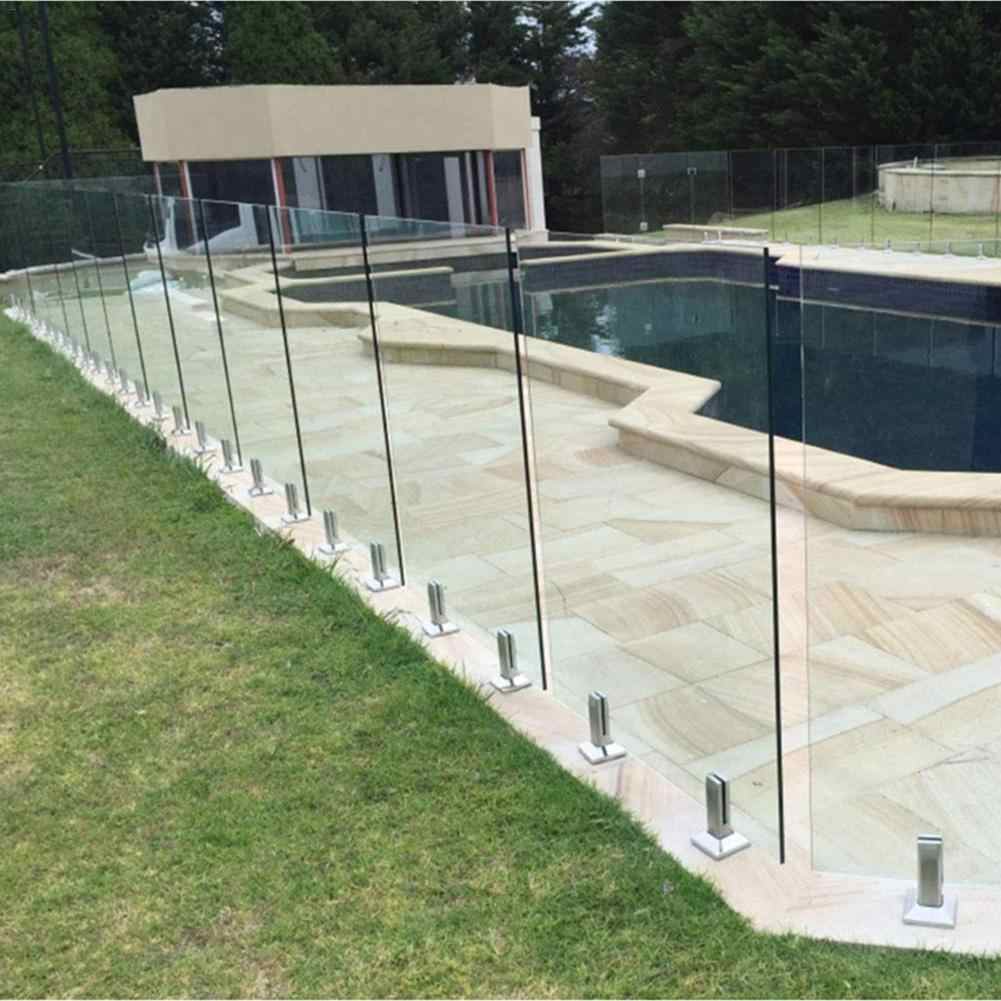 source: aliexpress.com
Give a sophisticated look to your balcony and exterior façade of the house by using the clear glass railings that don't have any frame. This will provide a modern and futuristic look to the house and is also very comfortable for adding a seating arrangement.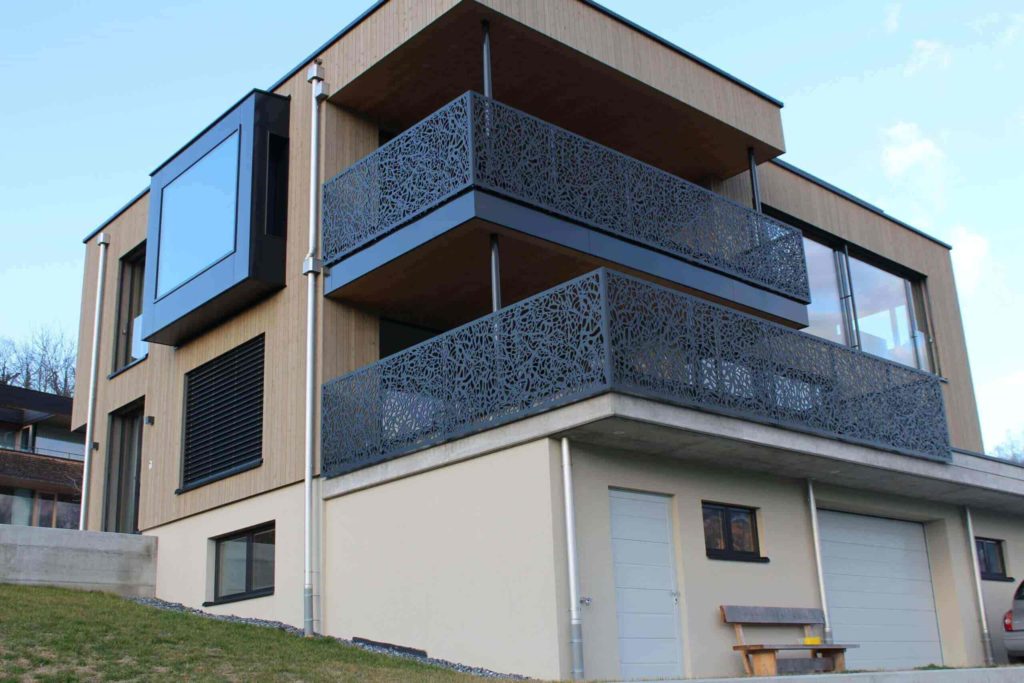 source: kelleyiron.com
Screened railings will give an artistic and creative touch to the house with its unique designs carved on the metal. What is better than a railing that provides visual interests with complete privacy at the same time? Choose your favorite pattern and enjoy the creative look of the exteriors.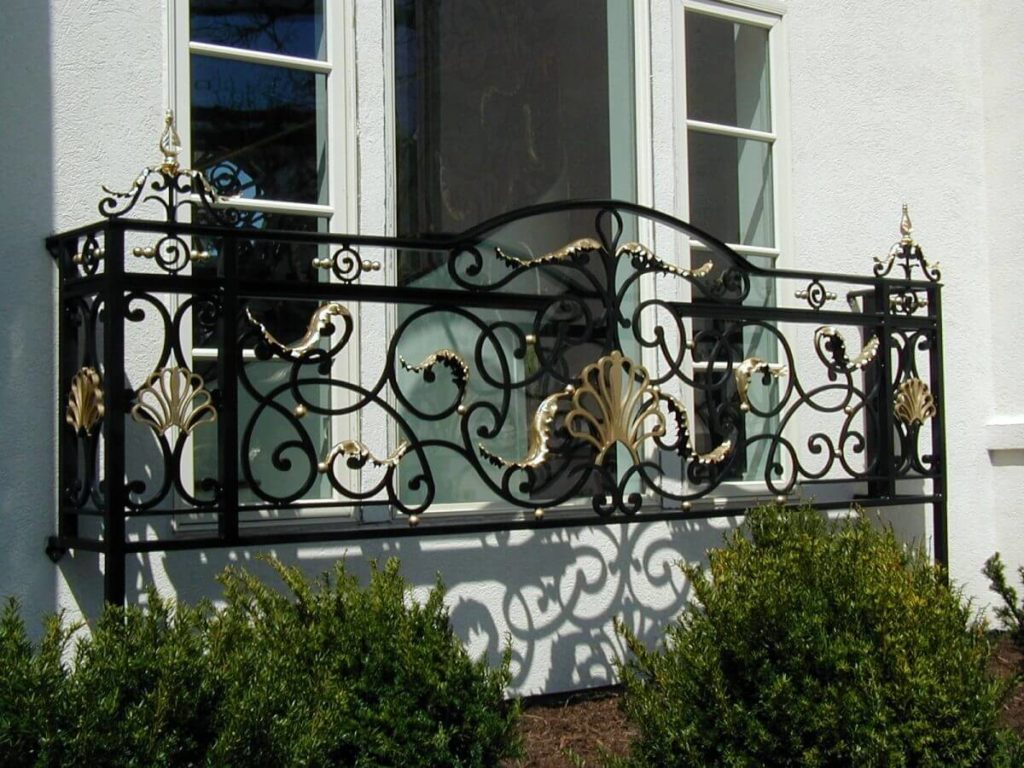 source: kelleyiron.com
Compliment the look of the interior and exterior vintage décor with this vintage-looking railing. This is also a kind of wrought out iron railings but it provides more definition to the railings with the help of its curvy and sleek designs.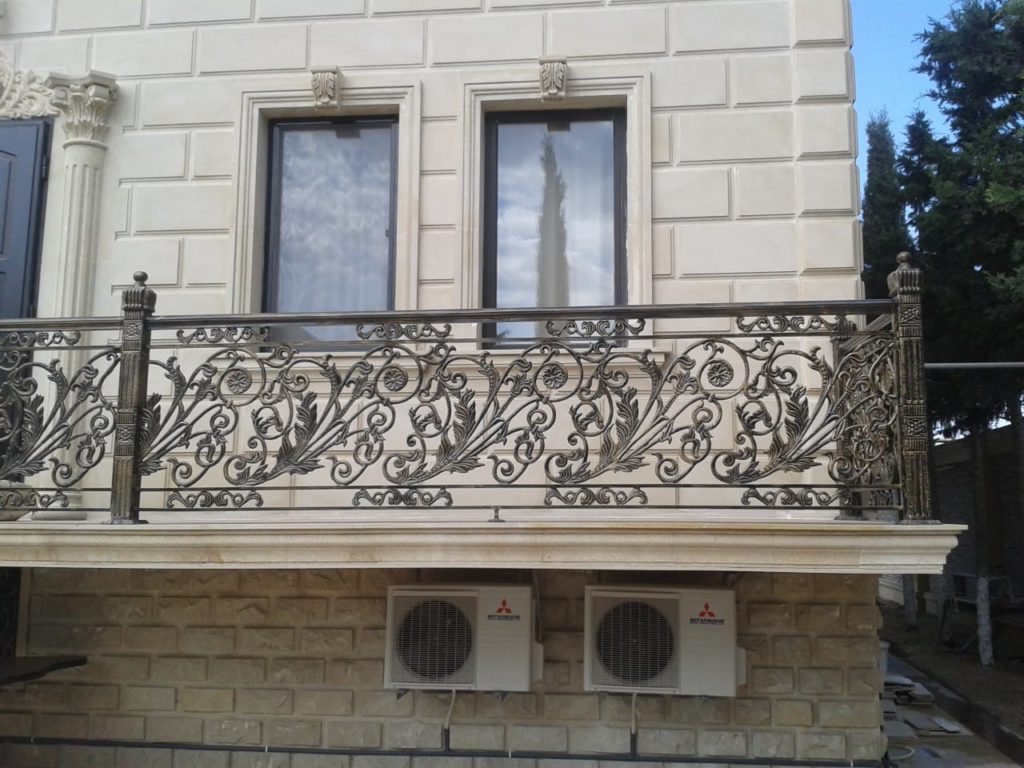 source: deluxekamin.com
source: pinterest.com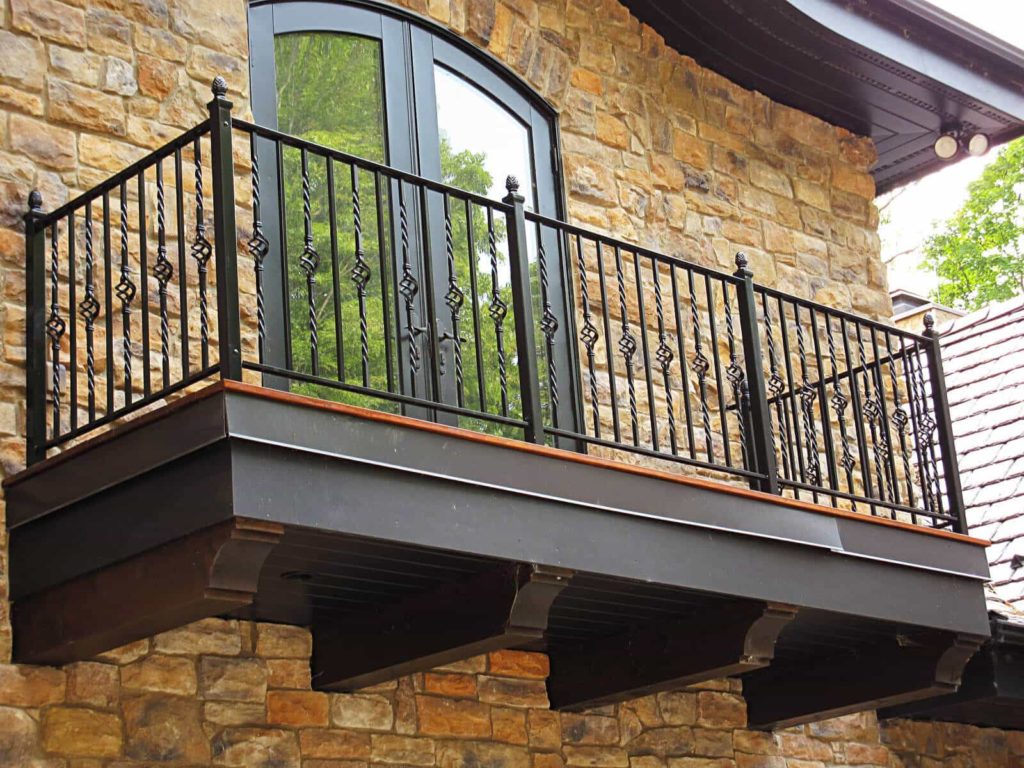 source: anchoriron.com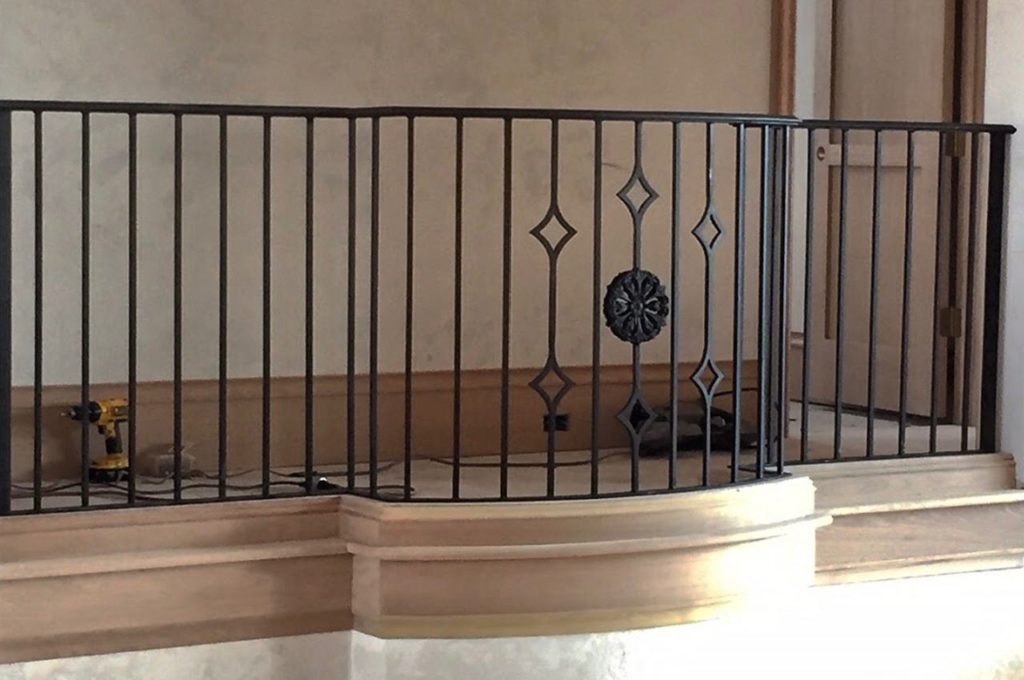 source: americanluxuryirondoors.com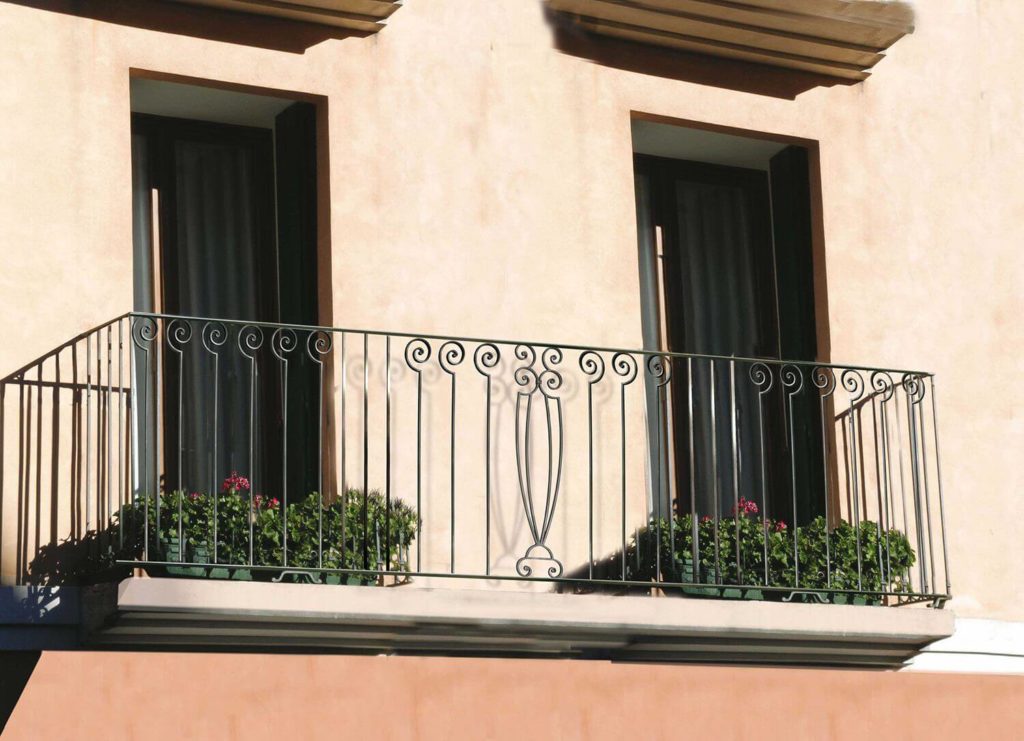 source: pinterest.com