Does your house feel like a home? Homes feel nurturing, calm, relaxing, peaceful, and inspire acceptance and love. That's why people are always eager to beat the evening traffic and finally get home where they can unwind and relax. These spaces are our havens and should feel as such. So, how can you make your home even more inviting, not just for you but your guests too? Interior designers seem to have struck gold by using floral patterns in the home. The good news is that you, too, can also use floral patterns to your advantage without the added expense of hiring an interior designer.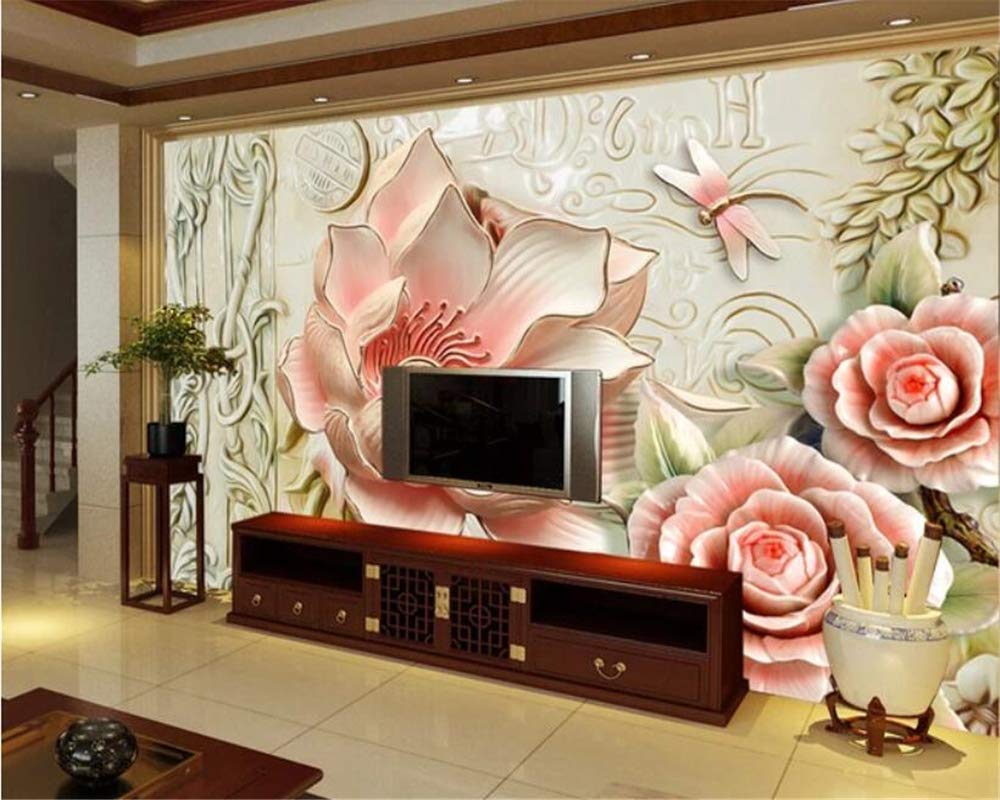 source: pinterest.com
What comes to your mind when you walk through a garden or stare at a beautifully manicured landscape? You feel calm, lighter, excited about different prospects, and at peace. Would you believe it if someone told you that you could feel this every day without growing plants in your home? It's all thanks to floral-themed peel and stick paper!
How?
It Relaxes You
Using flowers wallpaper in your home is akin to being surrounded by nature. Science has proven time and again that being in nature calms the human soul. It releases the negative energy and allows you to ground yourself in positivity and possibilities. That's why having plants in the home is so therapeutic. But we can't all grow plants in our homes, with allergens, plant care, and whatnot.
Moreover, we cannot always grow the plants we want because our climatic conditions may not be conducive to their growth. Is there another way? Sure, there is! – Installing floral-themed wallpaper! It does not require you to water it or ensure it gets six hours of daylight a week! Instead, all you do is stick it to the wall and allow it to ebb a relaxing vibe into your home. You will love your home the more for it, and so will your guests, who will walk into an inviting atmosphere.
It Uplifts Your Mood
source: pinterest.com
It's hard for you to feel excited or happy when you are straddled with feelings of hopelessness and anxiety. But what if you could change all that with some floral themes? Science shows that being exposed to colorful themes reduces the chances of feeling aggressive or stressed. Again, it comes down to the calming nature of the flowers. Once you feel relaxed in an environment, it becomes easier to open up to other positive possibilities.
Over time, you notice that you have changed your outlook on some things and look forward to spending time in your home. Rather than feeling caged in by white walls and bland accessories, you feel like you are in a realm of your own, continuously exploring new themes. Your home should be your happy place, and installing floral wallpaper might be the first step to getting there.
It Adds Color
Sometimes, our spaces can feel a bit too dull and may be uninspiring. Maybe you were too cautious about the room looking busy that it ended up feeling bland. Is there a way you can change this with floral patterns? Sure! Flowers boast a feminine charm that adds color to any space. Just one paper is enough to make the room feel much brighter and warmer and could be what you need to get your creative juices flowing. 
It Transforms a Space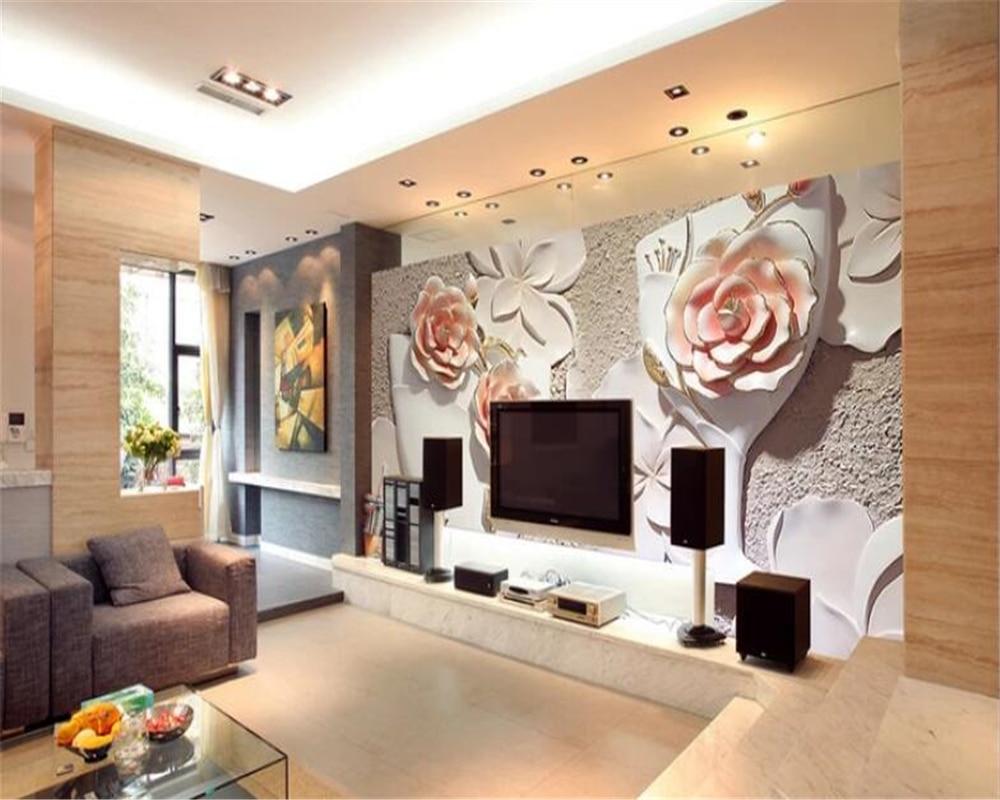 source: shopify.com
How do you transform a space from outdated and boring to modern with a twist of fun? – By using floral wallpapers! Say, for example, that you have a reading nook that seems to have nothing much to offer. It just sits there, neglected in the corner, uninviting to even the most avid readers. Can you change it and get more use out of it? A flowery theme should do it. Just stick wallpaper on the wall or in the bookshelf and await the magic that ensues after this. People will be fighting to use this space, and you might have to add some throw pillows to accommodate the readers. 
It Complements Your Accessories
Away from the mental impact of floral wallpaper, can it do anything else for your space? Why, of course! Floral wallpaper comes in a range of colors and textures, and you can always find something that works for your home. But that's not the only winner on this note. Suppose you have already laid out a room and centered on a theme. With most other wallpapers, you would have difficulty deciding what can match the existing décor. You might even have to take some things out or forego the whole wallpaper idea.
But that's not the case with floral themes. You can bring in almost any floral wallpaper into a room, and it would not feel out of place. Instead, it blends in with the existing fittings. Add the fact that there are tons of themes in the market, and you will hardly have a problem finding the right one for your space. 
It Creates Focus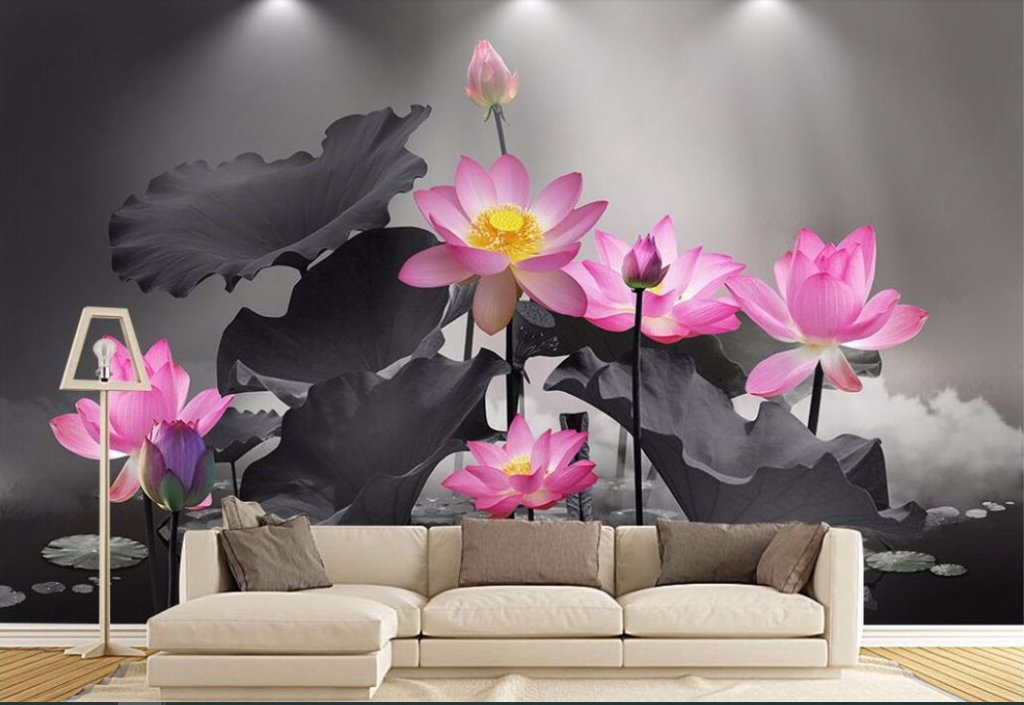 source: shopify.com
Floral wallpapers are a great way to catch people's attention when they walk into a room. You have two main options in this case. You could go with large floral patterns that are sure to draw attention. With these, you can even cover an entire room with the print, and it still would not feel busy. The other option is to use small prints which are not apparent to the eye but still awe-inspiring enough to create visual interest.
They lie in the background, subtle yet complementing the entire room. So, whether you want to add a dash of color or splash hue all over the room, there are many ways you can freshen up the vibe in your home.
Any tips when using florals? Yes, be bold! Don't hold back on making statements with the flowers, as this helps you inspire the overall feel of the room. Do you want to know the best thing about using peel and stick floral wallpaper? If you get tired of a theme or want to try something new, you can peel it off and install the next option. How great is that! Good luck with your next home improvement project!