When something goes wrong with the electrical, heating and cooling, or plumbing systems of a house, the expenses can add up quickly. Homeowners who have both homeowner's insurance and a home warranty should be well covered, but coverage can depend on individual policies. When you purchase either homeowner's insurance or a home warranty, it is important to read the contract or policy to be aware of what is covered and under what conditions.
What is a Home Warranty and What is Homeowner's Insurance?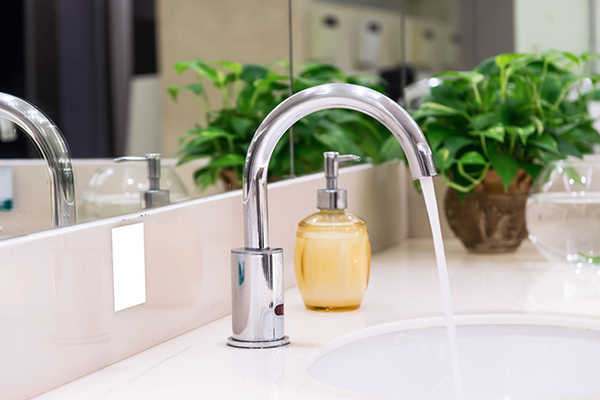 source: frontdoorhome.com
Most mortgages require homeowners to purchase homeowner's insurance. Homeowner's insurance is an insurance policy with premiums paid monthly, semi-annually, or yearly. This policy protects the homeowner from catastrophic losses due to fire, vandalism, theft, certain types of water damage, and other events causing damage. The exact coverage depends on the policy. These policies cover personal property and the home structure.
A home warranty is a contract between a homeowner and the warranty company covering appliance and home system repairs from normal wear and tear. A home warranty gives a homeowner a safety net against expensive, unplanned repairs of appliances and systems like plumbing, electrical, and heating and cooling. The homeowner will pay premiums, and when they have a service call, they will pay a small service fee. In return, the warranty company sends out appliance repair experts to repair broken appliances or home systems that are covered. If a covered appliance is not fixable, the warranty company will pay for a new appliance with certain limitations.
To be safe, know the coverage from your warranty because policies vary from company to company. When you sign up for a home warranty, make sure all the things you want to be covered are listed on the contract. You may have to pay an additional fee to add appliances not covered by the basic home warranty.
It is not a choice of either or for these home protection options, they cover different things. You are required to purchase homeowner's insurance, and purchasing a home warranty increases the things you are covered for to appliances and home systems that may break down with normal wear and tear.
What Does a Home Warranty Cover?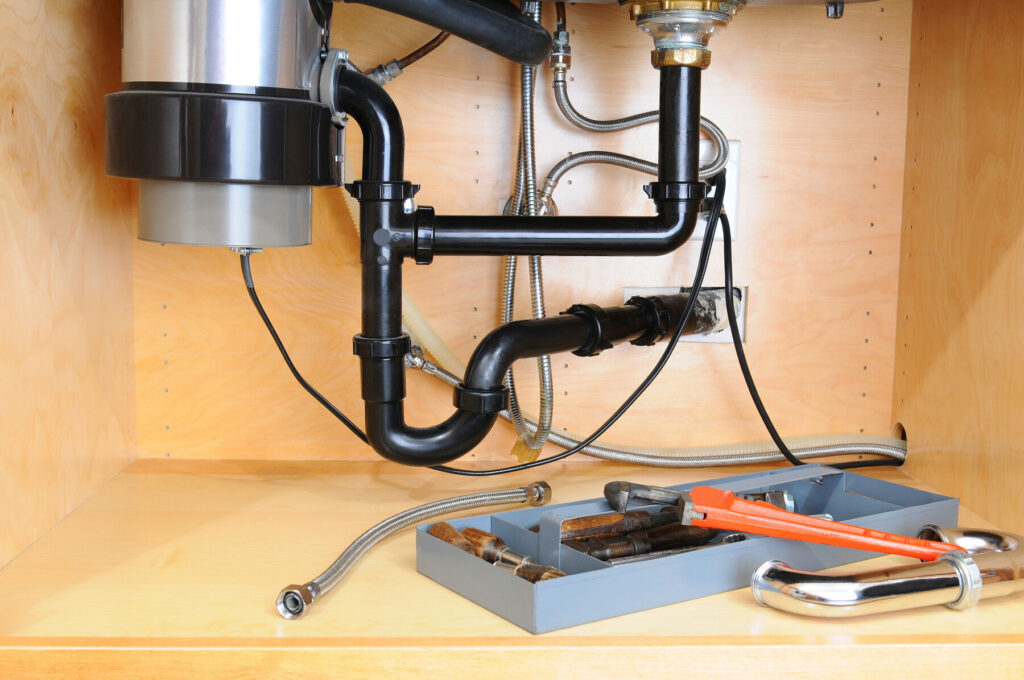 source: pinterest.com
Basically, a home warranty covers a home's operating systems and major appliances when they break down from normal use. Which appliances are covered and under what conditions depends on which of several plans you choose. Each home warranty plan has exclusions and limitations in its coverage. When a new appliance is needed, the home warranty company chooses the model and brand.
The common home warranty will cover systems like electrical, HVAC, and plumbing. It will cover appliances such as the furnace, water heater, refrigerator, and oven. You can find plans that also cover things like the washer and dryer. You can pay extra to add additional appliances to your coverage. Common appliances covered include:
       

Air conditioning

       

Dishwasher

       

Garage door opener

       

Garbage disposal

       

Pool equipment (extra)

       

Oven, range, and cooktop

       

Refrigerator but maybe not the icemaker

       

Spa equipment (extra)
The reason people purchase home warranties is to protect them from large appliance and home system repair bills. Repair bills can reach hundreds or thousands of dollars, depending on the problem. And, if a new appliance must be purchased, the bill will be higher. With a home warranty, covered systems and appliances are repaired for an agreed-upon service charge that can be budgeted.
Are All Plumbing Repairs Covered By a Home Warranty?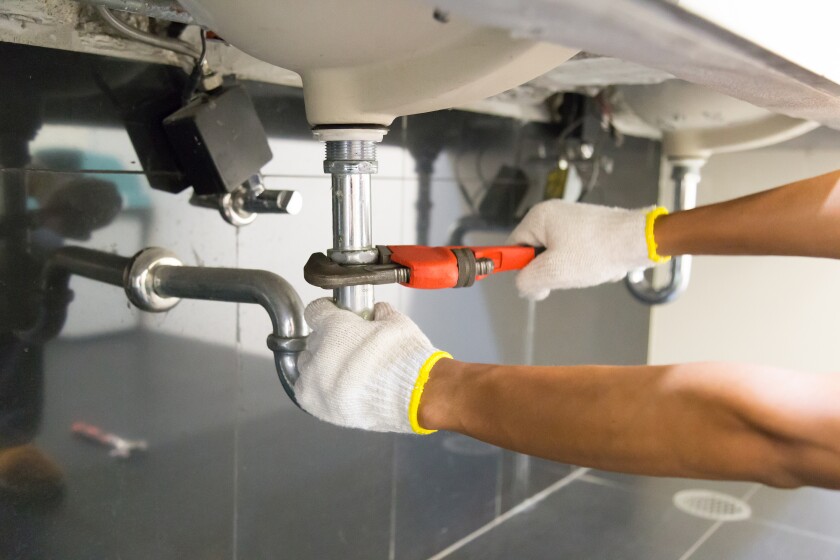 source: brightspotcdn.com
It is important when purchasing a home warranty to make sure the plumbing system is covered. Know what plumbing problems are covered and which ones are not. Most home warranties with plumbing coverage will cover breaks in water pipes, leaks, and stoppages. There will be limits like requiring an accessible cleanout at ground level within 100 feet of the house.
Warranties may not cover main plumbing lines that have been severed, collapsed, or invaded by tree roots. Homeowner's insurance may cover these problems. Home warranty plumbing coverage may be limited to repairs of interior plumbing. Some repairs covered might include fixing or replacing faucets and valves, built-in motors and pumps, and the cleanout of blockages in showers, sinks, and toilets.
Frozen pipes are a real problem for homeowners in cold climates. Frozen pipes can flood a home after thawing and cause a lot of damage to the flooring, ceiling, and personal belongings. Homeowners' insurance may be needed to cover the damage. The home warranty might cover the pipe repair. Getting everything covered can be complicated. It is important to ask about frozen pipe coverage when purchasing a home warranty.
Slab leaks are another plumbing problem that can cause a lot of damage and be very expensive to repair. A slab leak is a plumbing leak occurring under a home's foundation slab. This leak is caused by a broken pipe or a corroded pipe. This plumbing problem may not be covered by a home warranty but by your homeowner's insurance. Home owners' insurance will cover slab leaks caused by weather events or natural disasters.
Outdoor plumbing issues may or may not be covered depending on how close they are to the home and if they are listed on the warranty. Exterior drain pipes and sewer pipes are standard. The homeowner may be able to add exterior plumbing coverage with extra premiums to cover outdoor valves, sprinkler systems, holding tanks, and septic tanks.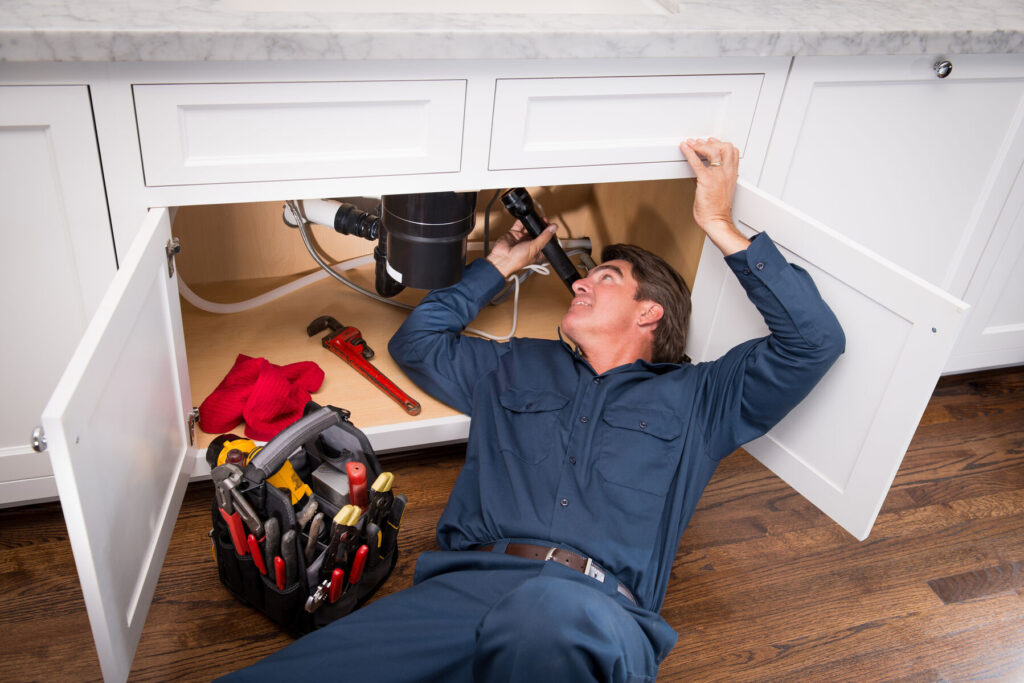 source: pinterest.com
The good news is that home warranties can offer coverage for plumbing fixtures such as toilet bowls and tanks, shower and bathtub parts, and mechanical parts of built-in tubs, showerheads, and faucets. As always, it is important to ask what plumbing fixtures are covered in a basic plan and which ones can be added, and at what additional cost.
Get the Protection You Need
When a homeowner takes the time to shop for the best home warranty and makes sure everything they want to be covered is listed on the home warranty, they can enjoy the protection from large unexpected repair costs. The warranty company will send a trustworthy repair contractor to do repairs for a small service fee, saving the homeowner time and money.