BLUETTI, a renowned name in the clean energy storage industry, has once again taken a step forward toward its mission to provide innovative solutions for clean and renewable energy. The company is all set to launch its newest offering, the AC60 & B80, which is a solar generator that offers not only flexibility and portability but also expandable capacity, making it a versatile option for different scenarios. 
Moreover, with the AC60 & B80, BLUETTI aims to bridge the gap in the market for power stations that offer both high capacity and small structures. This new product is sure to be a game-changer and will launch its new AC60 & B80, the smallest solar generator with expandability, in the middle of May.
What is Bluetti?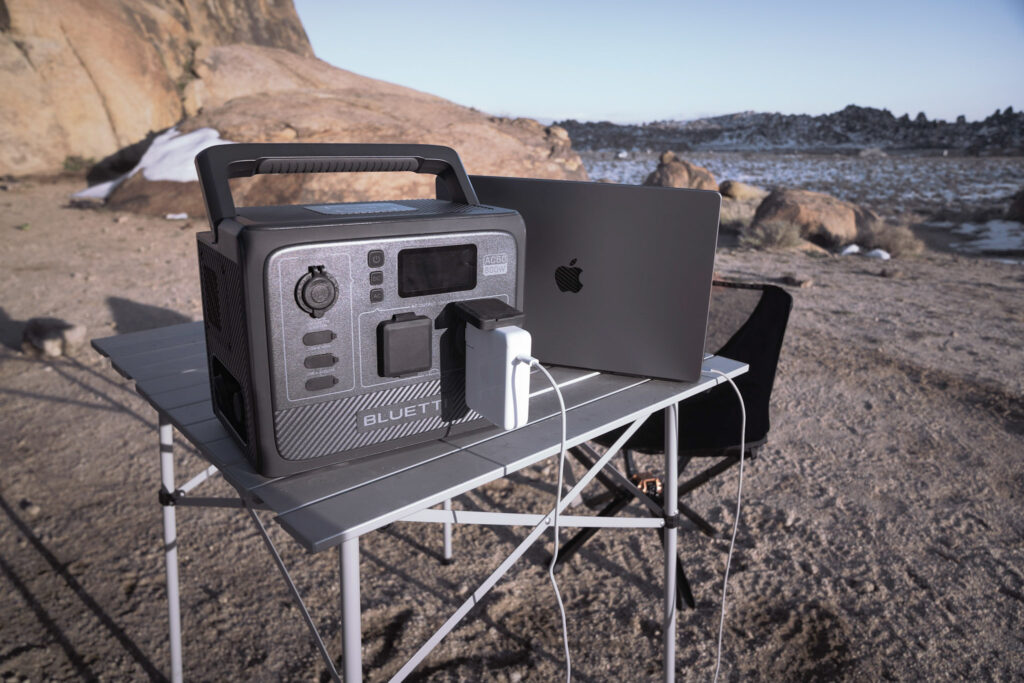 Bluetti is a company that specializes in power electronics and solutions. The company was founded in 2005 to create sustainable and reliable energy solutions for a better tomorrow. Bluetti has since become a leading manufacturer of power electronics and has won numerous awards for its innovative products and exceptional customer service. 
Bluetti's mission is to create a sustainable and equitable future for all. The company dedicates itself to creating innovative solutions that reduce energy consumption, increase efficiency, and minimize environmental impact. 
What Is Bluetti AC60? 
Bluetti has recently unveiled its latest offering: a compact and lightweight inverter that provides reliable and efficient power conversion for various applications. With high efficiency and low distortion, the AC60 can easily convert DC power to AC power. This versatile product is perfect for a wide range of uses, from solar power systems and backup power systems to electric vehicle charging stations. 
Features of the AC60 
Powerful and Efficient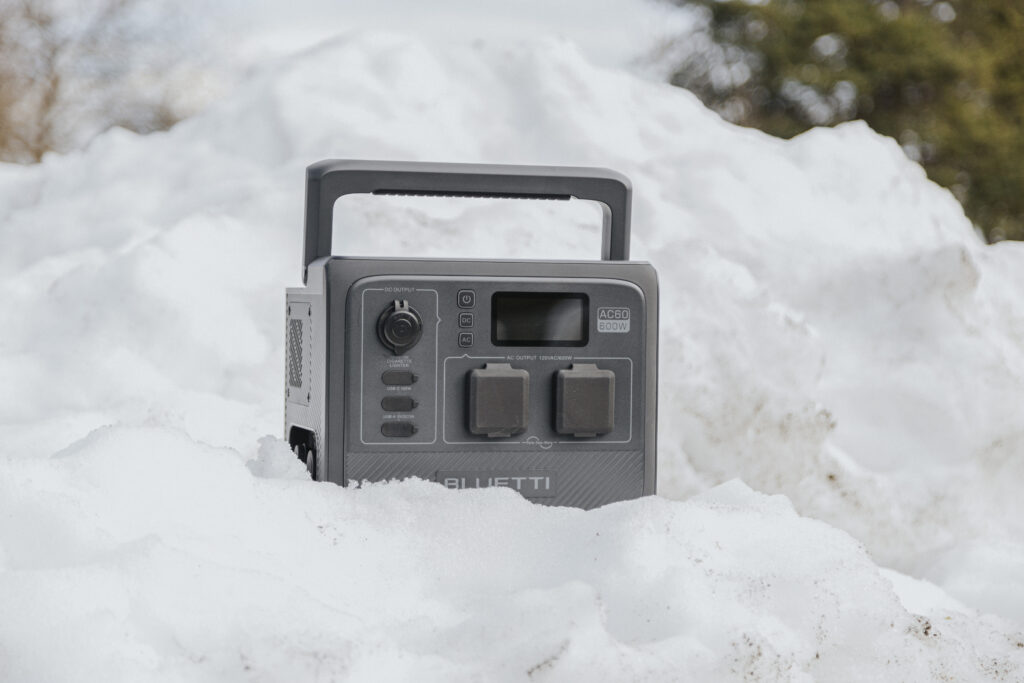 The Bluetti AC60 is a true powerhouse, capable of delivering up to 600 watts of continuous power and 1200 watts of peak power. The AC60 is an ideal power source for camping or road trips, providing efficient and reliable power for your appliances and devices. Its conversion
efficiency can reach up to 98%, making it one of the most efficient power stations available. Therefore, It is the perfect choice for adventurers who want to stay connected even in remote locations. 
Lightweight and Portable 
Despite its impressive power output, the Bluetti AC60 is surprisingly lightweight and portable. Weighing in at just 14.3 pounds, it's easy to carry with you wherever your adventures take you. Whether you're hiking to your campsite or setting up base camp in a remote location, the AC60 is compact and easy to transport. Therefore, you can stay powered up no matter where you go.
Water-resistant & Dustproof 
The IP65 certification of the AC60, which makes it dust- and water-resistant, is its most notable feature. Its interior structure is substantially better and well-built: All of its outputs are waterproof rubber-sealed, and its circuits are separated from the fan vents. Additionally, its casing is constructed from sturdy materials that pass testing for water and dust resistance. As a result, the AC60 is resistant to dust and water splashes from all directions, making it the ideal power source for outdoor activities. 
Versatile and Compatible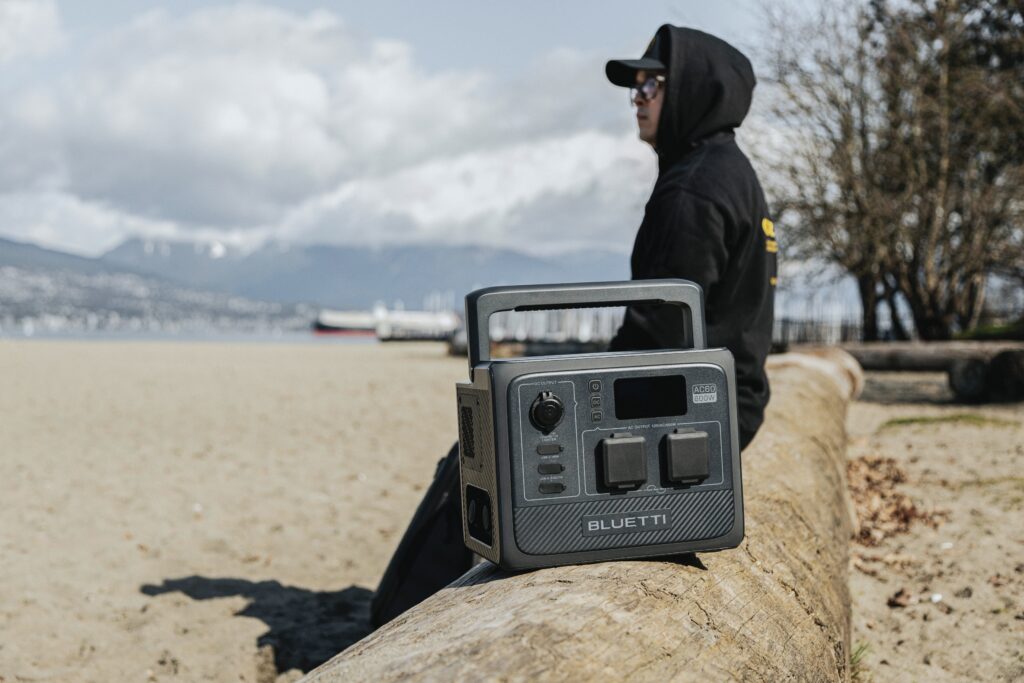 The AC60 is designed to be compatible with a wide range of batteries and solar panels. It has an input voltage range of 90VDC to 450VDC. This versatility makes it ideal for off-grid and hybrid solar power systems. Additionally, It gives you the flexibility to power your adventure no matter where it takes you. Whether you're exploring a national park or embarking on a cross-country journey, the AC60 has you covered. 
Fast and Easy Charging 
The Bluetti AC60 is equipped with fast charging technology that can recharge the power station in as little as 2.5 hours. This means you can spend less time waiting for your power station to charge and more time enjoying your adventure. Plus, with multiple charging options, including AC, solar, and car charging, you can charge your AC60 in a variety of ways, making it even more versatile and convenient.
Easy to Use and Customize 
The AC60 has a user-friendly interface and buttons for adjusting input voltage, output voltage, and output frequency. This makes it easy to customize to meet your needs. The LCD displays system status, output voltage, output frequency, and other important information. This makes it easy to monitor and control your power system. Even if you're not a technical wizard, you can still easily configure your power system to optimize your power usage.
Quiet and Eco-Friendly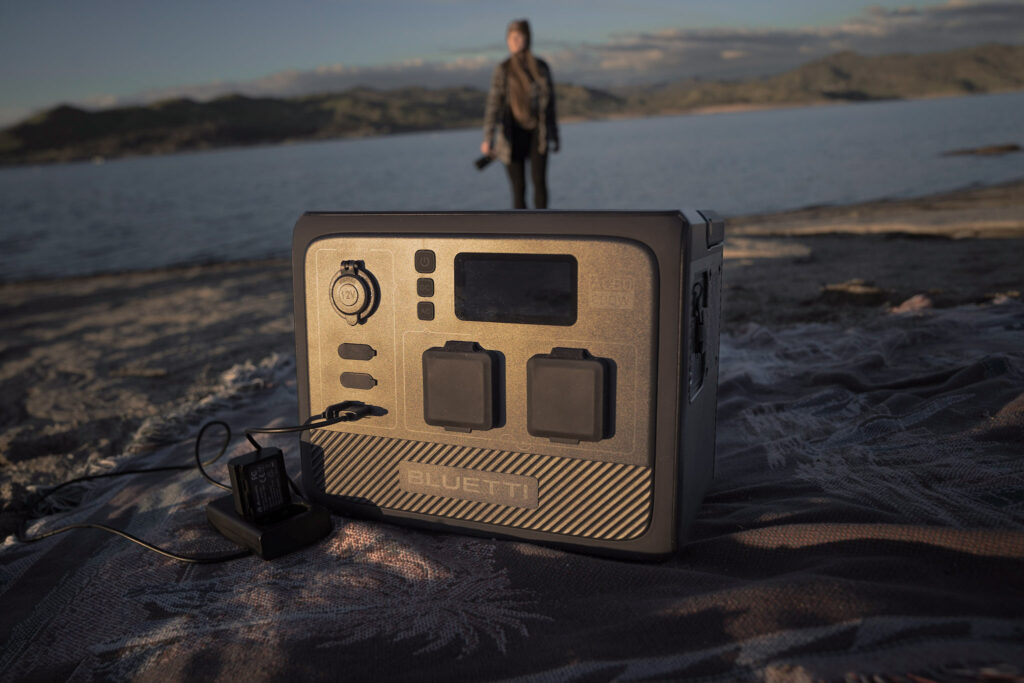 Unlike noisy gas-powered generators, the Bluetti AC60 is quiet and eco-friendly, making it perfect for use in national parks and other outdoor areas where noise and pollution are a concern. The AC60 emits no fumes or harmful emissions. Furthermore, its silent operation ensures that you won't disturb your fellow campers or wildlife.
Safe and Reliable 
The AC60 boasts advanced protection features that guarantee the safety and dependability of your power system. You can relax, knowing that your devices and appliances are secure with the AC60. It comes with overvoltage protection, overcurrent protection, short circuit protection, and overtemperature protection. With these advanced protection features, your power system will run smoothly even in extreme weather conditions or rugged terrain. 
What Is The B80 Expansion Battery? 
The B80 Expansion Battery is a perfect complement to the AC60, making it a powerful solar generator with expandable capacity. The AC60 uses the exact and reliable LFP cells as the B80. It is the best solution for stability and safety for energy storage. Additionally, it provides over 3500 cycles. Combining two B80s, each with a capacity of 806Wh can expand the AC60's capacity to a maximum of 2,015Wh. 
In addition, the B80 features three DC ports including a USB-A, a USB-C, and a car outlet. It means it functions as a stand-alone DC power source. You can recharge It independently through its input ports or in conjunction with the AC60. Therefore, you can make it a flexible and useful addition to your outdoor equipment. 
Expected Time Duration of Launch And Price 
BLUETTI's AC60 & B80 solar generators are expected to hit the market by late May and will be available for purchase on the company's official website and Amazon stores. Reliable sources suggest that the debut price will be affordable and within the reach of the average consumer. However, the company has yet to announce the price of this product. 
To further sweeten the deal, BLUETTI is offering a 6-year warranty on these products, ensuring customers' peace of mind and long-term satisfaction with their purchase. With these exciting features and benefits, the AC60 & B80 are sure to make a significant impact in the clean energy storage industry.
Conclusion
Buletti's commitment to sustainability and innovation is evident in its latest product, the AC60. The AC60 is a small inverter that can convert power for various uses like solar power systems and backup power systems. Moreover, Its high efficiency, low distortion, and user-friendly interface make it perfect for anyone seeking reliable and efficient power conversion. To learn more about the AC60 and other Buletti products, visit their website.