With so many options to choose from, how do you know which roofing contractor is the best fit for your home? Your roof is one of the most important parts of your home, and you want to make sure that it's in the hands of a skilled and reliable professional. In this article, we'll discuss some tips and best practices for choosing the right roofing contractor for your home.
Do Your Research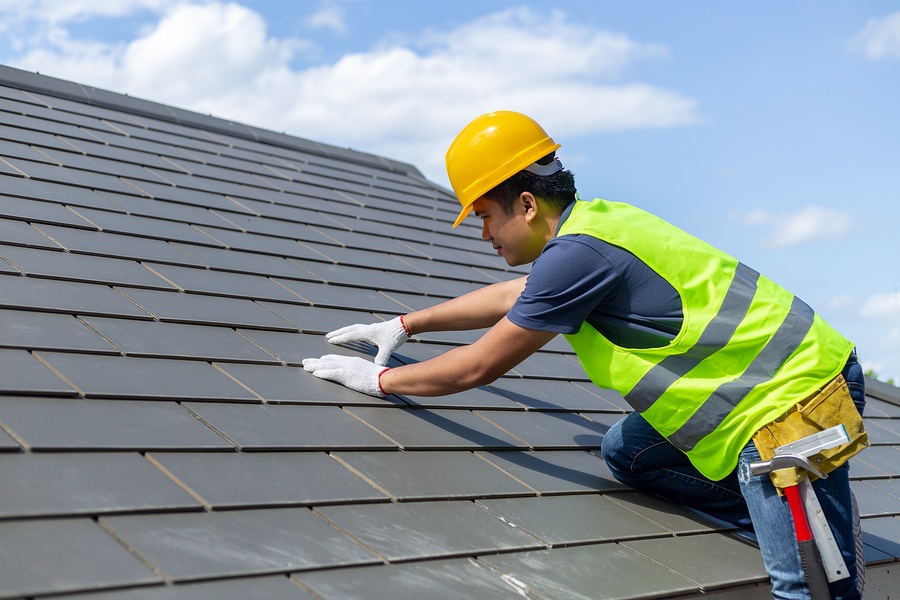 source: pinterest.com
Before hiring a roofing contractor, it's important to do your research. Look for contractors in your area with a good reputation and a solid track record. Check out their website and read reviews from past customers and make sure they have a physical address and a phone number that can be easily reached. 
Local businesses are the best way to go when it comes to home services as they are readily available to help you in case of emergencies or if you need quick fix services. Roofing contractors from out of state might have a harder time to come back and check on your home. Do be aware of storm chasers passing by or newer roofing contractors who can easily go out of business after 1-2 years of starting out, it would make it harder for these type of companies to honor their labor warranty and you wind up paying double the amount for your repairs.
Ask for References
Ask for references from the roofing contractor you are speaking with and make sure to follow up with previous customers. Ask these past customers about the quality of the contractor's work, the communication routine and the overall experience with the contractor. If possible, ask for references from customers with similar roofing needs to your own, that way you can see what their process was and what you can expect for your own project.
Next, ask your co-workers, friends or family for roofing company references. Some companies even offer referral rewards that can be applied towards your upcoming roof installation.
Check Their Credentials
source: pinterest.com
Make sure that the roofing contractor you're considering is licensed, insured and bonded. A licensed contractor has shown they have all the requirements needed and are authorized to work in your state. Insurance is important to protect both you and the contractor in case of an accident or damage during the project. Bonding is an extra layer of protection in case the contractor doesn't complete the work as promised and you are not left with a half finished roof.
Do make sure you have all this information from your roofer before they start the roof installation or repair.
Get Multiple Quotes
It's a good idea to get at least three quotes from different roofing contractors in your area. This will help you compare prices and services and help you make a better decision. Be sure to compare apples to apples – meaning, make sure each quote includes the same services and materials. The lowest quote may not always be the best option, as it could indicate low-quality materials or poor workmanship.
Be thorough in the reading of the quotes and if you do not fully understand something or have more questions regarding the estimate, do ask.
Look For Experience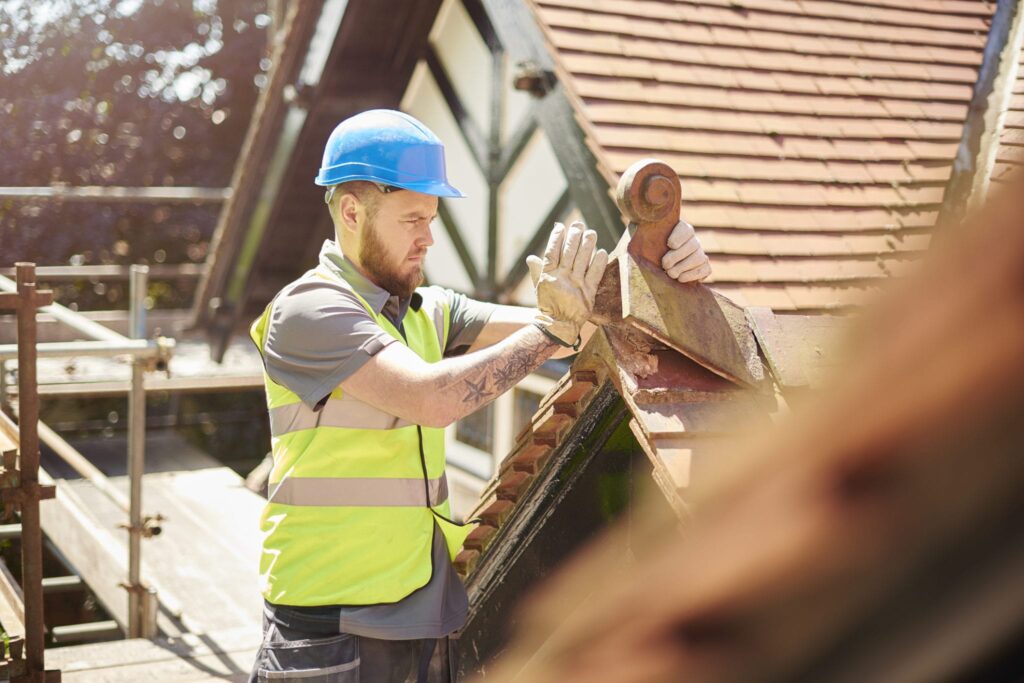 source: pinterest.com
Experience matters when it comes to roofing. Look for a roofing contractor with a proven track record of successful projects. Ask how long they have been in business and how many similar projects they have completed. An experienced contractor will be able to handle any unexpected issues that may arise during the project.
Contractors who have 10 to 20 years of experience might be on the higher end price wise, but you know their work is good and reliable. It might be wise to go with a seasoned contractor.
Check Their Warranty
Make sure to check the warranty offered by the roofing contractor. A reputable roofing contractor will provide both materials and workmanship warranties. Make sure you understand the terms and conditions of the warranty before signing any contract. A reputable contractor will stand behind their work and offer a warranty that reflects their confidence in their workmanship abilities.
Usually, a roofing company provides at least 3 – 5 years labor warranty and provides the information in their quote and signed contract. Make sure there is a section highlighting the terms and you are aware of the date of installation and date the warranty is valid through.
Ask About Their Process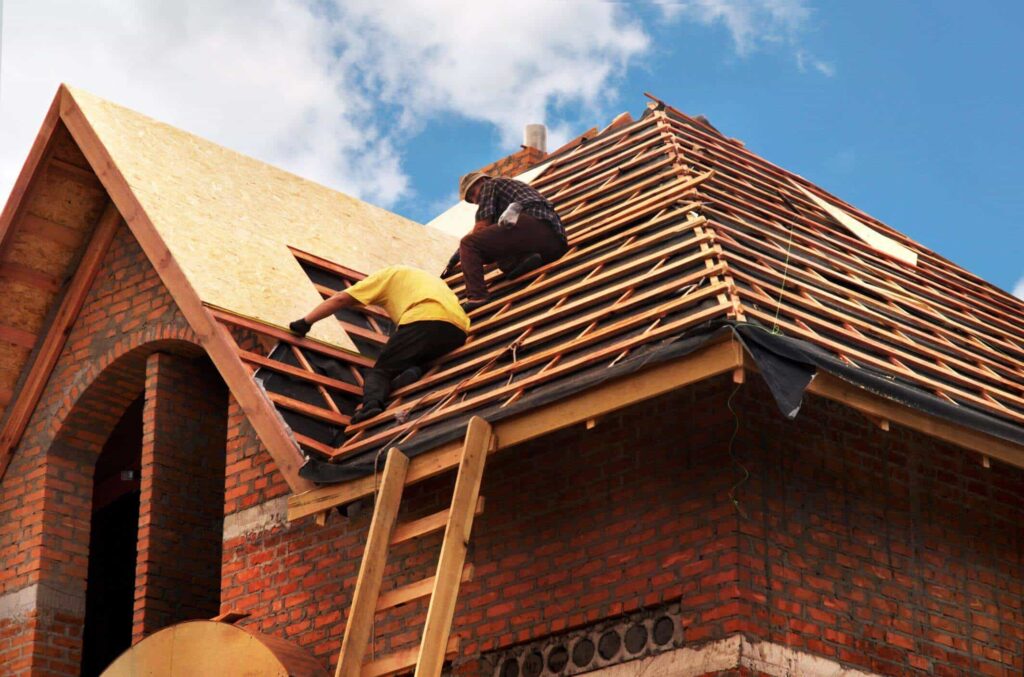 source: pinterest.com
Ask the roofing contractor about their process for completing the project. A good contractor should be able to explain the steps they will take to complete the job and provide a timeline for completion. For a roof installation, the process should not take longer than a day or two. 
The roofer should also explain and provide different material options for homeowners to choose from. These can vary from a good, standard shingle to a higher end shingle. Additionally, they can also perform small upgrades, for example, for older style homes, you might have turtle vents and the contractor can offer to update these to a ridge vent. This shows that the contractor is not only interested in providing basic services, they truly care about your home and how to improve it.
Lastly, ask them what their process is for disposing of old materials and what they would do if something is not installed correctly. What you want to make sure is that they stand behind their work in case there are issues.
Communication is Key
Communication is important throughout the roofing project. Make sure the roofing contractor communicates clearly and frequently with you. They should be able to answer any questions you may have and provide updates on the project's progress. Make sure you have a point of contact within the company to address any concerns or issues that may arise during the project.
Look for a Contractor Who Offers Maintenance Services
source: pinterest.com
A good roofing contractor will offer maintenance services for your roof. Regular maintenance can help extend the lifespan of your roof and prevent costly repairs down the road. Ask the roofing contractor if they offer maintenance services and what their process entails.
In conclusion, choosing the right roofing contractor requires careful consideration. Do your research, ask for references, check their credentials, get multiple quotes, look for experience, check their warranty and follow the other steps above before hiring a contractor. By following these tips and best practices, you can find a reliable roofing company that you can trust to take care of your home.