Left high and dry in your apartment after a recent flood? We can understand your despair and desperation. There's a lot of salvaging to be done and many valuables to be reclaimed, and still cleaning up the mess is the first thing on your mind!
You've hit the right source for quickly steering through the cleaning process. . Keep calm and carry on! Here are the most effective ways of cleaning up the floodwater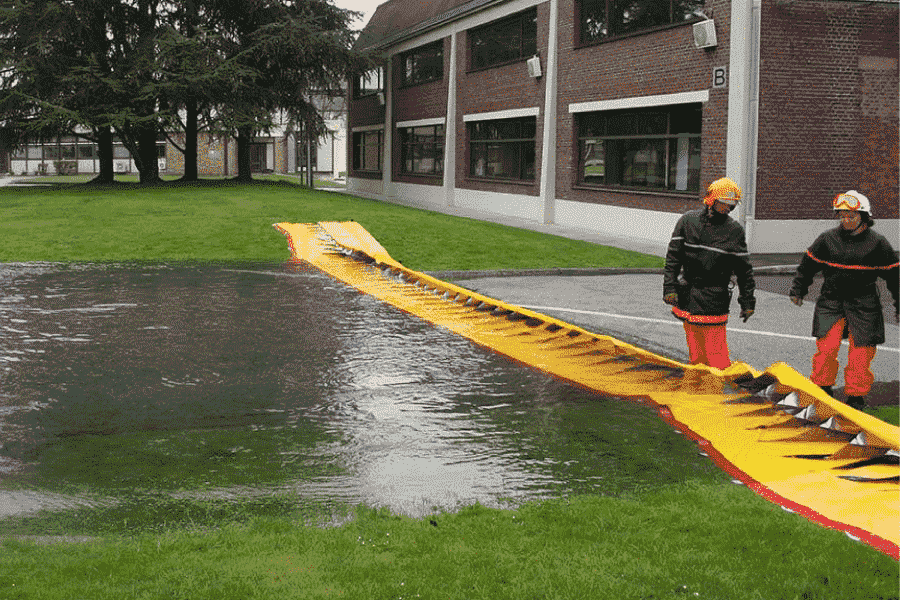 source: quickdams.com
Cut the source of water flow
Your home or apartment could get flooded due to several reasons. Without cutting the water source, your efforts for cleaning the floodwater are quite futile. If heavy rain or river flood is the cause of flooding, you'll have to wait until the natural course of water recedes. Besides these natural causes, basement flooding could also result from sewer backup, pipe bursts and leaks. Identify the source of flood and contain it immediately. You may also have to turn off the main power supply to get the situation under control.
Empty out the flooded space
Before you embark upon removing the water, you should inspect and assess the area for safety. Make sure no electric wiring is compromised. It could be dangerous to come in contact with the floodwater in such a case. Avoid physical contact with water if flooding was due to sewer backup.
When you're sure that it's safe to approach the flooded area, start out by clearing all the standing water. If you're dealing with a small space, your wet vacuum will come handy for extracting water. For larger spaces, you'll need to rent a flood water extractor.
Next step is to remove all movable items outside. This includes furniture and furnishings, and any other items that may have come in contact with the floodwater.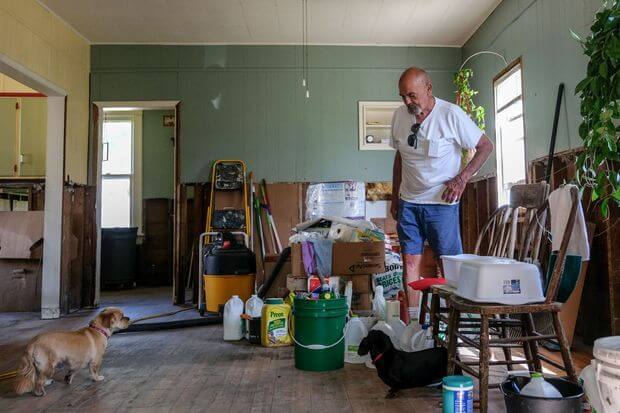 source: wsj.net
Discard damaged items
Unfortunately flood water can cause damage beyond salvage point. You'd realize that items like magazines, books, even carpet and wooden articles that have remained submerged in water for too long can't be repaired or cured. Get rid of all damaged articles, but do keep photographs to document loss of any valuable items. This will come useful when you file for recovering losses through an insurance claim.
Clean up the floor and furniture
Once the water is cleared, you can take up the cleaning spree. Start with cleaning the flooring. Scrub and wipe the entire surface. Remove vinyl and tile flooring to dry out the subflooring, especially if that's wooden. Hardwood flooring may swell up due to long exposure to moisture. Remove a few planks at intervals of a few feet. This will prevent the floor from buckling. Extensive and thorough cleaning of wooden flooring is vital for restoration after flooding.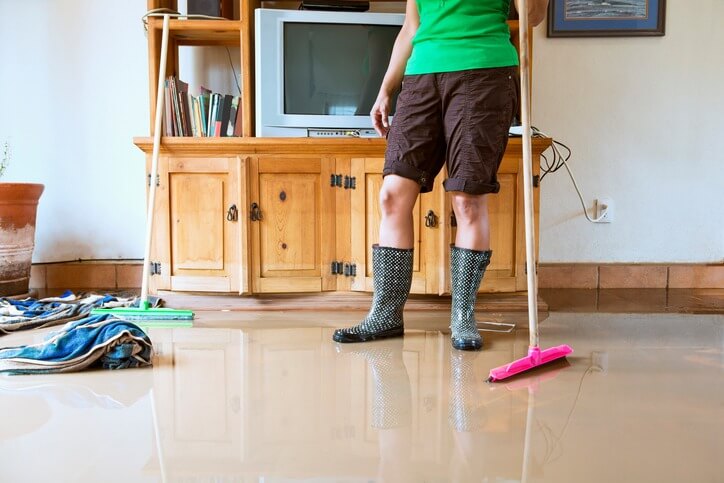 source: lasko.com
Dry out the area
Removing baseboards and trims can quicken up the pace of drying your flooded home. But in any case, it may take a couple of days for complete and effective drying after the flooding. You can hire a couple of fans or heavy duty dehumidifiers to speed up the process a bit.
Maintain ventilation
Although you may not consider this as a part of the cleaning process, ventilation is important for thorough drying and dehumidification. If the space is not ventilated, there's a high chance of mold and mildew growth and further damage. Open the doors and windows to encourage natural ventilation. Install fans to maintain constant air flow through the space if you're dealing with flooding in rainy weather.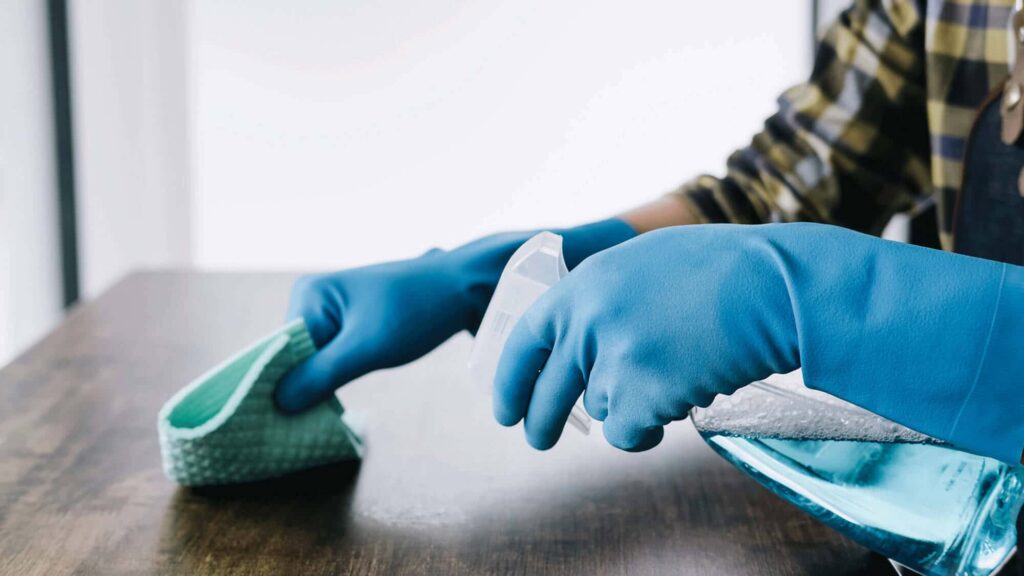 source: scjohnson.com
Disinfect and sanitize
Disinfection and sanitization are crucial steps in cleaning up after a flood. It helps keep mold growth in check. An effective home remedy would be to make a disinfecting wash with bleach. You don't need to add any chemical cleaners to this solution. Use this solution to wipe the walls and other surfaces. Make sure that you squeeze the towel well before wiping, or else you'll end up adding more moisture in the area.