Moving from a house to an apartment can feel either like a step in the wrong direction or a chance at a new beginning.
Stated by Frisco movers, there are many benefits of downsizing and moving from a house to an apartment. Some of these benefits are cheaper living expenses, easy maintenance, increased security, more amenities, a tight community, and a short-term commitment.
Throughout your moving process, remember that you are making this decision with your best interest in mind, so don't let the stress get to you too much. Whether you're making the switch because of a new job in a new town, or you're a fresh empty-nester, try to welcome the recent change with open arms. Take things one step at a time. If you're moving to California for your new job, you may look at Burbank apartments for rent and other nearby areas first. Then, cross-out the places that didn't meet with your budget and preferred amenities.
To feel more prepared and calm about downsizing your home, here is a list of tips to help make your move from a house to an apartment less complicated and more relaxing.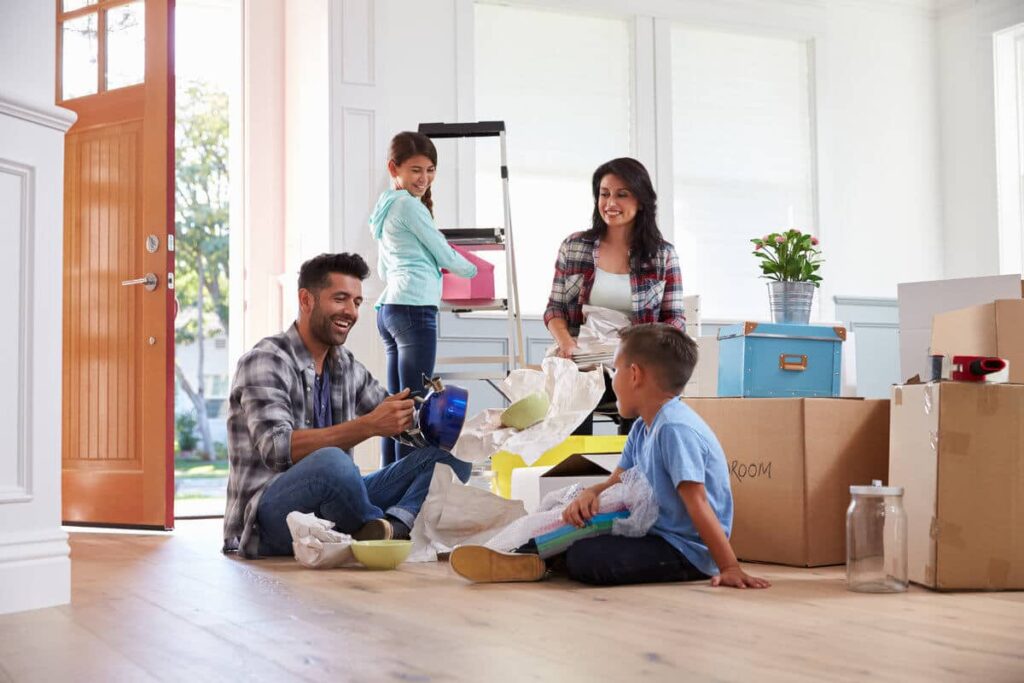 source: britishcouncil.org
Start the Process Early
Moving from a house to an apartment is a huge undertaking.
To execute a seamless move, it's essential to give yourself enough time to prepare. Creating a foolproof game plan ahead of time will make you feel more confident and less stressed knowing that you have mapped out each step in the process.
Here's a brief timeline on how far in advance to start each step in the moving process:
Four to eight weeks before the move:

Get supplies, sort items and have a garage sale, book a moving company, and start packing.

Three weeks before:

Start planning out strategies for food prep, pet needs, and change of address.

Two weeks before:

Finish packing everything but necessities, dispose or donate items you aren't keeping, and clean your new place if possible.

One week before:

Confirm move-in date and schedule with a moving company, pack an essentials bag, clear out food, and enjoy the moving day!
Declutter Your Belongings

One of the most important things to do when moving to a smaller place is decluttering as soon as possible. Moving to a smaller place means you'll have less storage space, which means many items have to go.
Instead of being overwhelmed or stressed by the amount of stuff you have, try to change your mindset and look at it from a positive perspective. You have to change to get rid of items that haven't been worn, used, or looked at in years.
To declutter, start by sorting through clothes, old mail, appliances, kitchen items, toys, nonperishables, cleaning supplies, and jewelry.
A good rule to follow is this: if an item hasn't been used in over a year, it won't be missed if you get rid of it. However, if the item hasn't been used in a year and it holds sentimental value, feel free to keep it with you.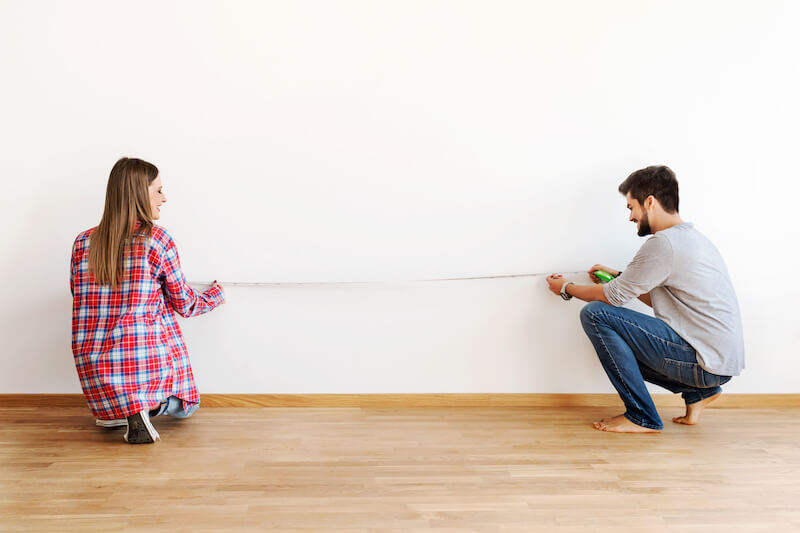 source: apartmentratings.com
Measure the Dimensions of Your Apartment
As soon as you can, figure out the dimensions of your new apartment.
It's crucial to know the layout and dimensions of your new home so you can adequately plan what furniture, appliances, and items will fit. This information will help you figure out if your current couch works in your new place or if you'll need to get a new one that is more feng shui. 
Knowing these dimensions up-front will save you time, money, and potential headaches down the road.
Sell Old Decor and Buy New Furniture
Out with the old, in with the new.
After you've figured out what furniture, decor, and items you plan on keeping, sell or donate your discarded items. Doing so will give someone else the chance to use your old articles and put a little extra cash in your pocket for fun money or moving expenses.
source: thesprucecrafts.com
Look for New Ways To Consolidate Space
In the process of decluttering and packing, it can seem overwhelming what to do with the items you're keeping. Instead of letting yourself have a panic attack, think of ways to strategically store and consolidate your items.
Look into bins, shelves, containers, hangers, baskets, and hooks. This will allow you to consolidate your clutter while also giving you the ability to keep the items you need. 
Also, try purchasing items with dual uses (like a couch with a pull-out bed) or using your space strategically, like making a spare bedroom double as your office.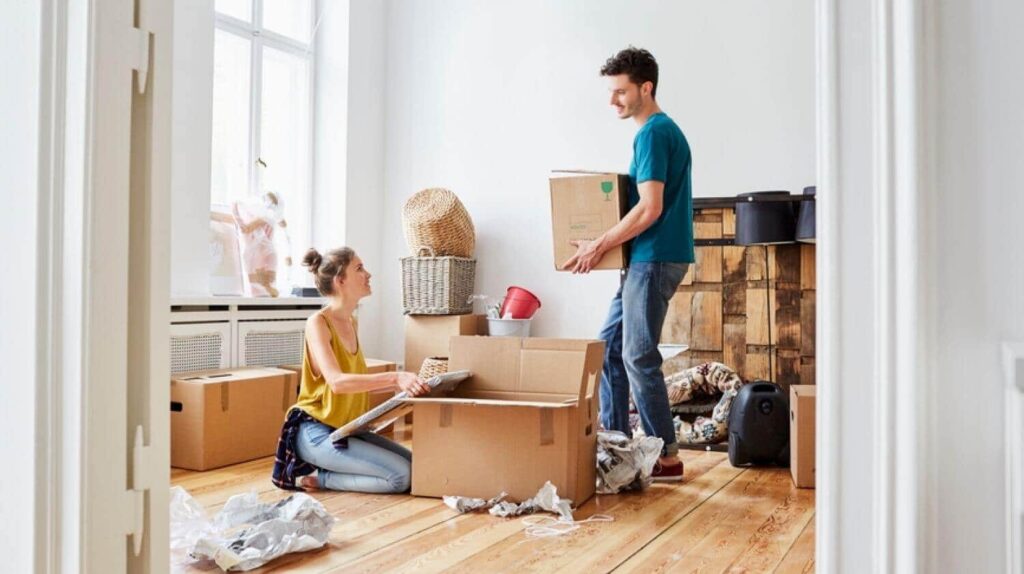 source: 1top.org
Embrace the Change
Keep in mind that downsizing is a great way to simplify your life while also saving you money in the long run. Don't feel like you're taking a step back when moving from a house to an
apartment — it's the perfect chance for a fresh start.
Although the process of packing and moving can seem stressful, by following the steps above, you should be able to relax knowing you have a solid plan in place for your move to a smaller apartment.