Focusing on particular details that may offer a distinct feeling of originality and flair is the key to updating your environment. Modern homes all have one thing in common: they are unique. Choose the colors that make you feel the most at ease and the styles that best fit your personality. Incorporating your unique taste is the greatest approach to add some modern touches to your home.
Do you need home improvement ideas? Check out some modern home features that will bring a special touch to your room while maintaining the comfy feel you currently like.
Latest Home Feature 2023
Quirky Wallpaper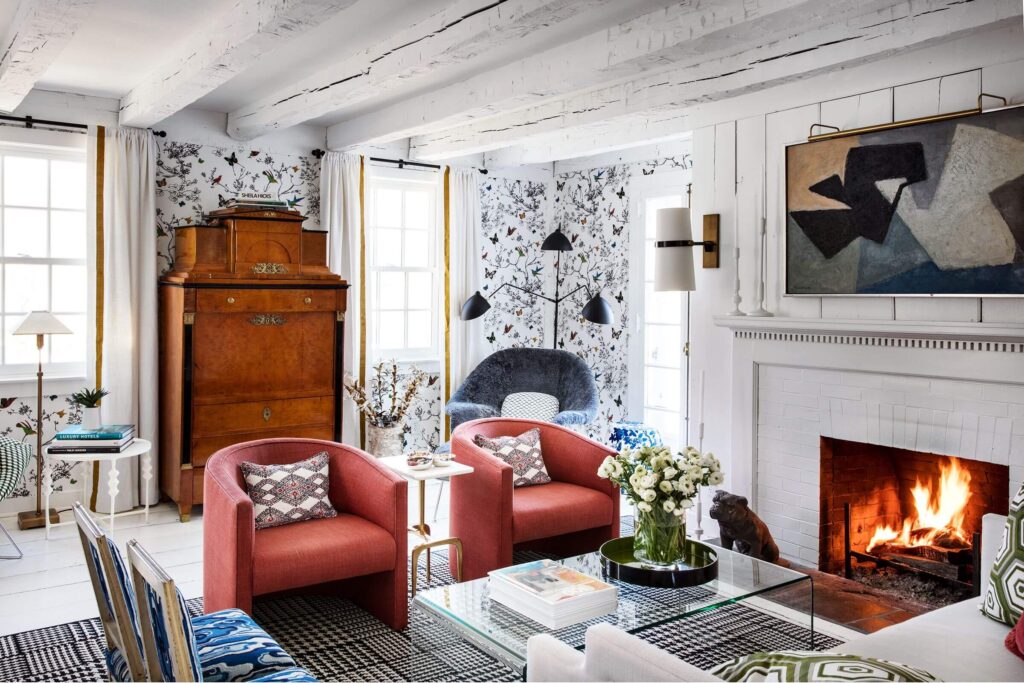 source: hearstapps.com
Wallpaper adds a stylish look to a room without requiring the purchase of artwork. The patterns and colors in one section of your space provide a feeling of flare that solid-colored walls can not provide. For a more subtle effect, use wallpaper as an accent for a full wall or behind bookshelves.
Different patterns might help to improve the mood of the space. Dark hues and bold, smooth lines may be soothing, but smaller pictures and brighter colors can create a more stimulating environment. Consider using calming accents in bedrooms and brighter colors in spaces where entertaining and family gatherings happen.
Lots of Glass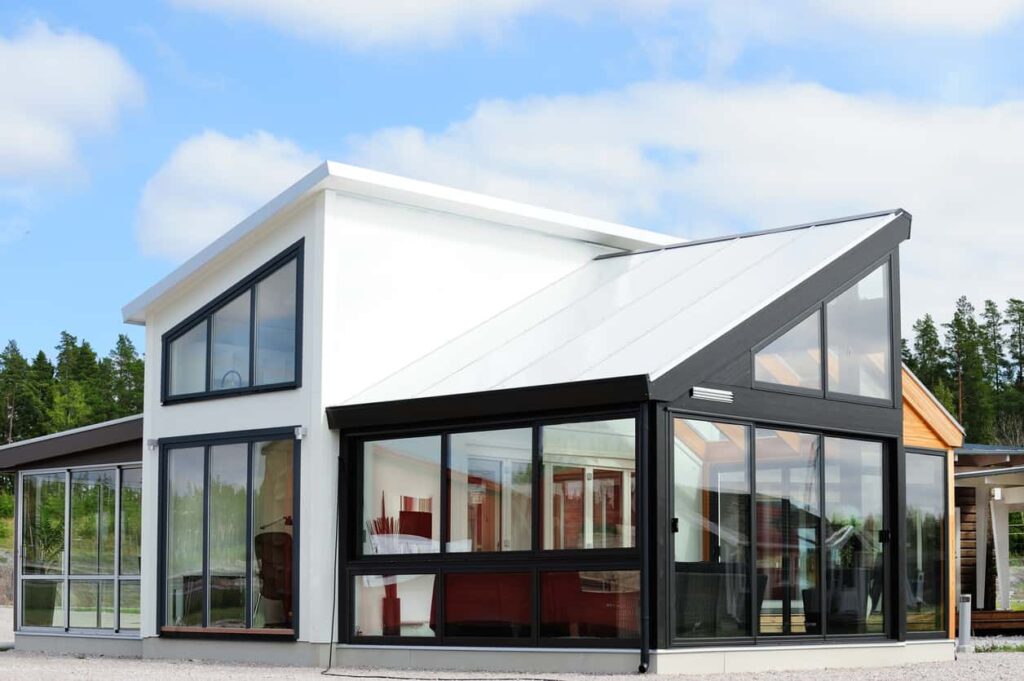 source: homestratosphere.com
Clean lines are created in your kitchen and bathroom with glass accents. There are many creative ways to use glass in a room to create the illusion of more space.
Adding a glass sink to your bathroom is an excellent way to add a touch of modern design without having to perform a total remodel. No matter how big or small your space is, interesting sinks add a unique touch of elegance.
A unique light fixture is another way to bring a bit of glass into your house. As the focal point of the space, unique lighting allows you to show your individual style in a modern approach.
Tech-Element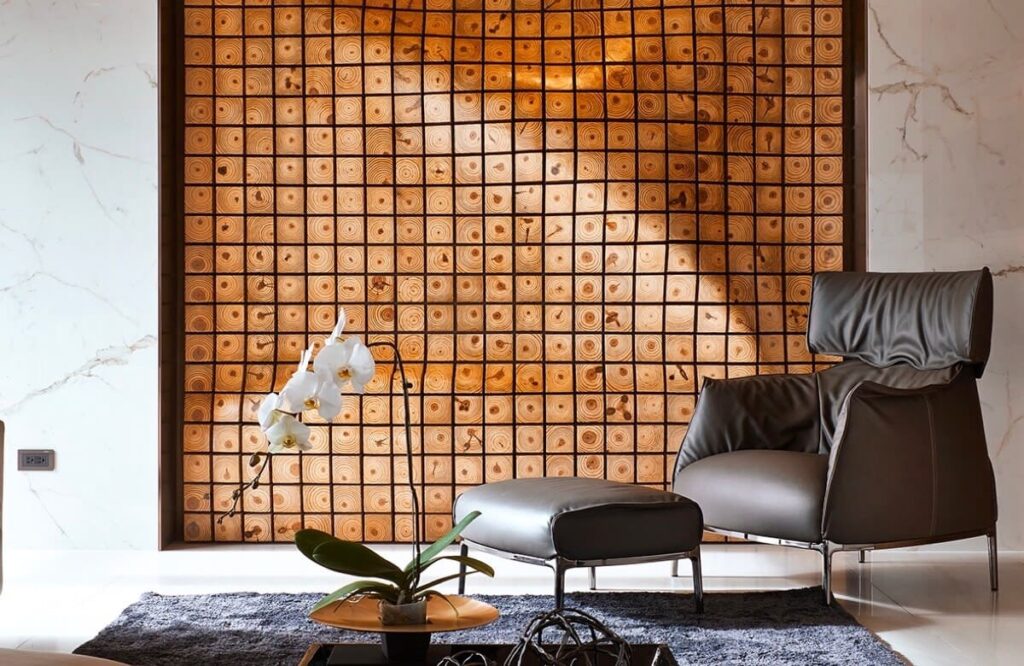 source: home-designing.com
Of course, we can't discuss the modern home feature without discussing technology at some point. Technology has had an impact on so many areas of housing these days, and it can be observed in a number of ways. From our kitchen and other equipment that enter the home to our gadgets that control lighting, heating, and other things, and so on, there is no way the contemporary home decor can avoid having some sort of technology impacting the area.
Elegant Fire Pit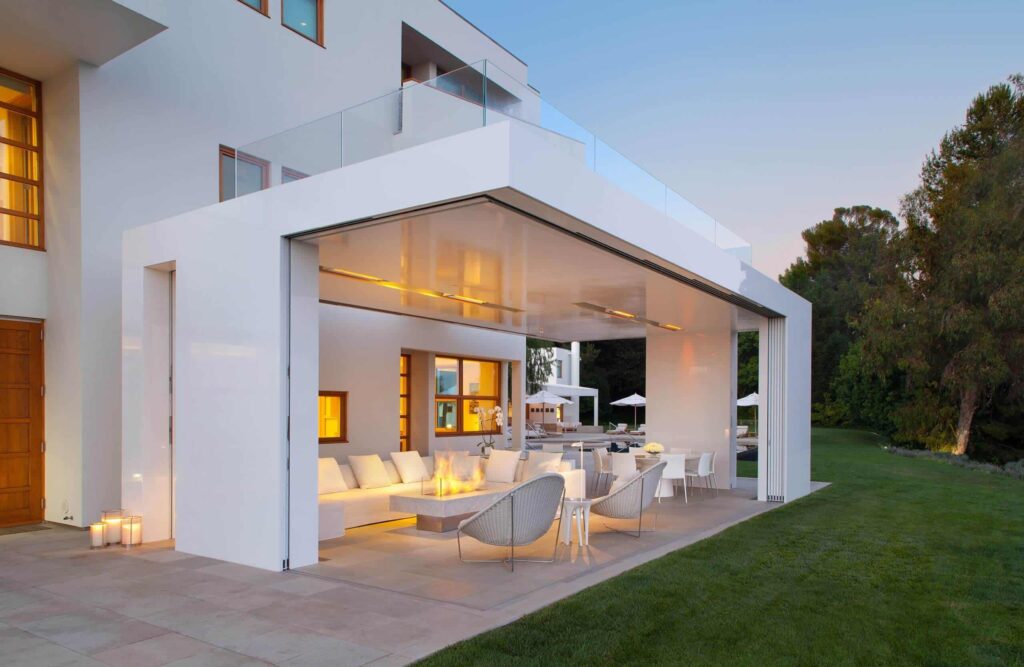 source: pinterest.com
A fire pit is a modern home decor addition to a backyard BBQ. A fire pit can elevate traditional outdoor social gatherings that include a barbecue and food. It serves as a gathering place for friends and family, as well as a place for people to talk. For a more relaxed environment, consider an above-ground fire pit with surrounding chairs.
Consider an in-ground fire pit with step-down seating for a more modern take on the above-ground fire pit. This element adds permanence and makes the atmosphere more welcoming.
Additional Space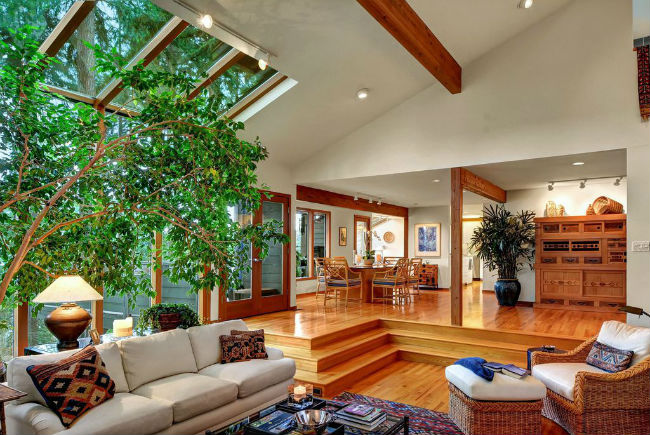 source: bobvila.com
For many families, especially those with children, having a residence that is both useful and entertaining is critical. That is why many modern homes add extra rooms into the floor design, allowing for spaces that are expressly utilized for entertaining, whether it is simply for the family or for when friends drop by.
Eye Catchy Staircase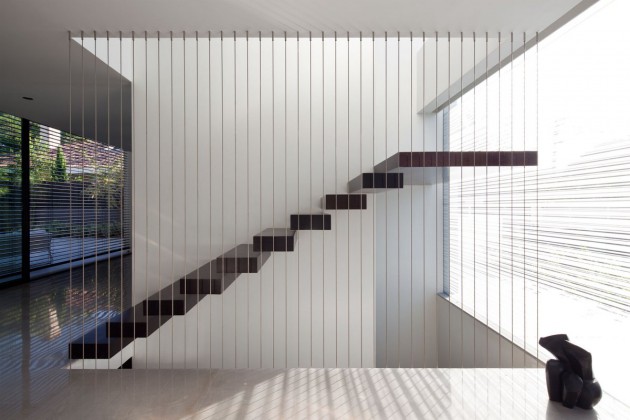 source: pinterest.com
Staircases are an excellent method to demonstrate your flair for innovation. Staircases are an extremely versatile modern house feature; there are numerous choices you can combine to create a modern and unique design. Colored stairs bring a wonderful flash of color to your area and provide a charming point for your home.
Spiral staircases are another possibility. If you want to add some personality to your room, spiral stairs are a terrific method to do it. The ironwork on the railing and spindles has a classic aesthetic with a modern twist.
Conclusion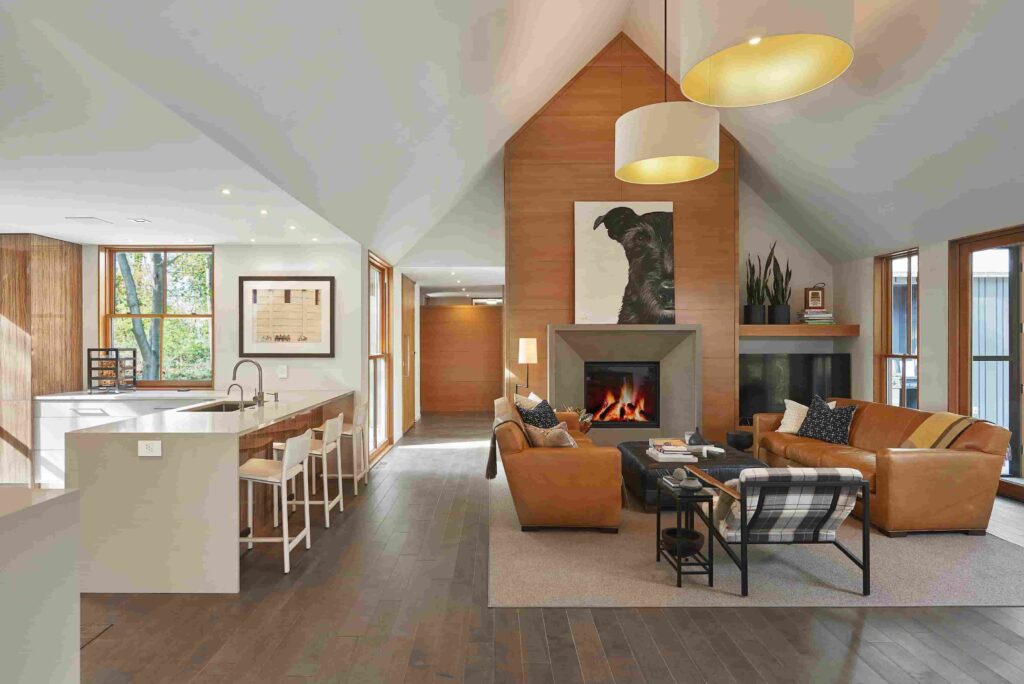 source: bestinamericanliving.com
Whatever way you pick to add some modern flair to your home, make sure to select creative elements that allow you to express your particular style. Trends come and go, but your particular taste endures.
As a result, when looking for a house improvement, take these latest home features into account before making your final decision.