Are you planning to build a new home or remodel an old one? If yes, then you must use glass in your interior as it gives a pleasant look and is stylish and versatile. Decorating the interior using glass is becoming popular as it creates brighter and bold patterns and is used for partitions and contemporary glass walls. 
There are some gorgeous eco-friendly ideas to bring modern interior trends to your home using glassworks. You can consider employing dichromatic glass supplies for the decoration of your walls. Renovating your small house and redesigning its interior can be a difficult task if you are not an imaginative person or don't have any knowledge about it. Here we have come up with a small collection of unique glass interior ideas that will bring life to your small space and make your home fabulously modern and unique.
Furnish your small place with glass furniture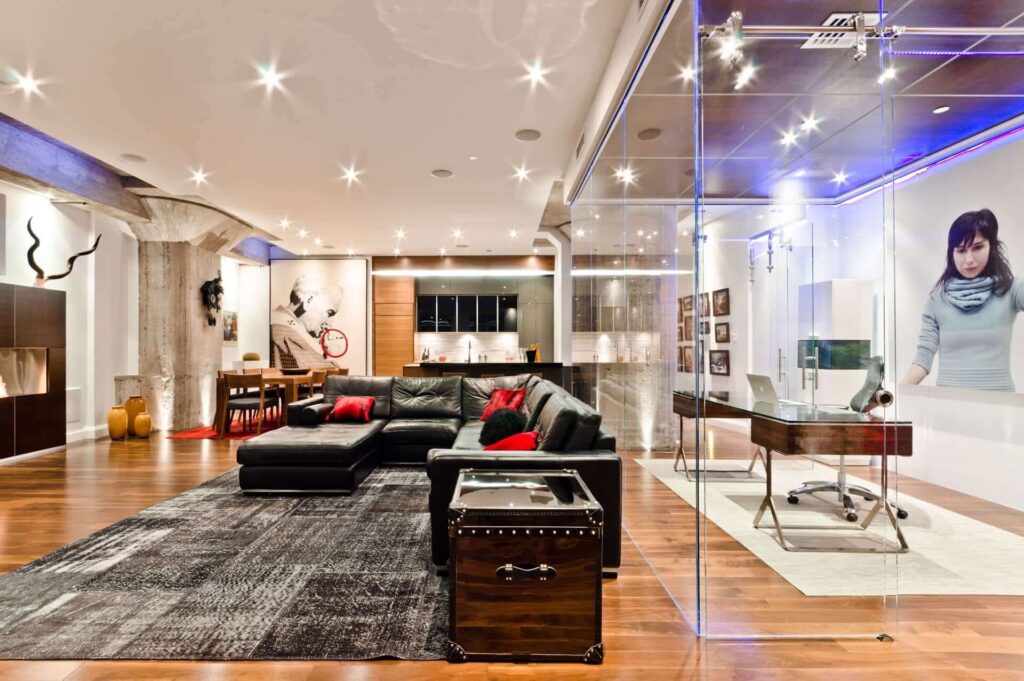 source: architecturebeast.com
Having a small home doesn't mean that you can't decorate it following the new trends. It requires you to deal smartly and make room for the decor. With the use of glass in your space, you can turn your small space into an expansive one. Add glass furniture in your room as it gives the contemporary look and allows you to highlight the rugs and other spots in your home. 
Use frosted glass for your bath and kitchen doors
Frosted glass is also known as a privacy glass that offers complete privacy while keeping the space brighter. It is a great alternative to wooden doors. The best places to use the frosted glass in your home are the bathroom and the kitchen. 
Use the frosted glass in your bathroom to get privacy and achieve a better flow of light. It is also used in kitchen doors with different textures and patterns to increase the beauty and provide a new style to your kitchen. Such doors give privacy as well as the flow of light to brighten the room. 
Design the kitchen tabletops using tempered glass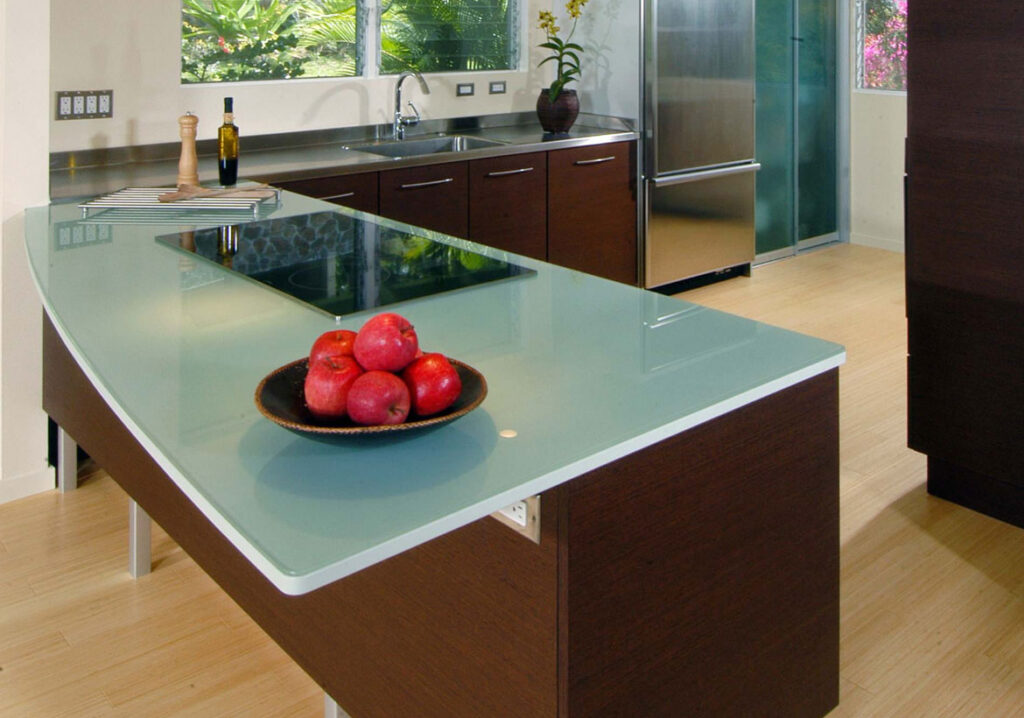 source: sebringdesignbuild.com
Tempered glass is a strong glass that is not easily breakable and if it breaks, it doesn't cause any safety hazards. Such types of glass are widely used in home kitchens as they are good protectors and also responsible to beautify the existing structure. 
Using the tempered glass tabletop for your wooden table gives a new look to the dining table. It gives protection against scratches and increases the life of the table. Clear tempered glass for your table is a good option if you want your guests to have a look at the rug beneath the table or you can have a camouflaged glass too. 
Design your balcony using glass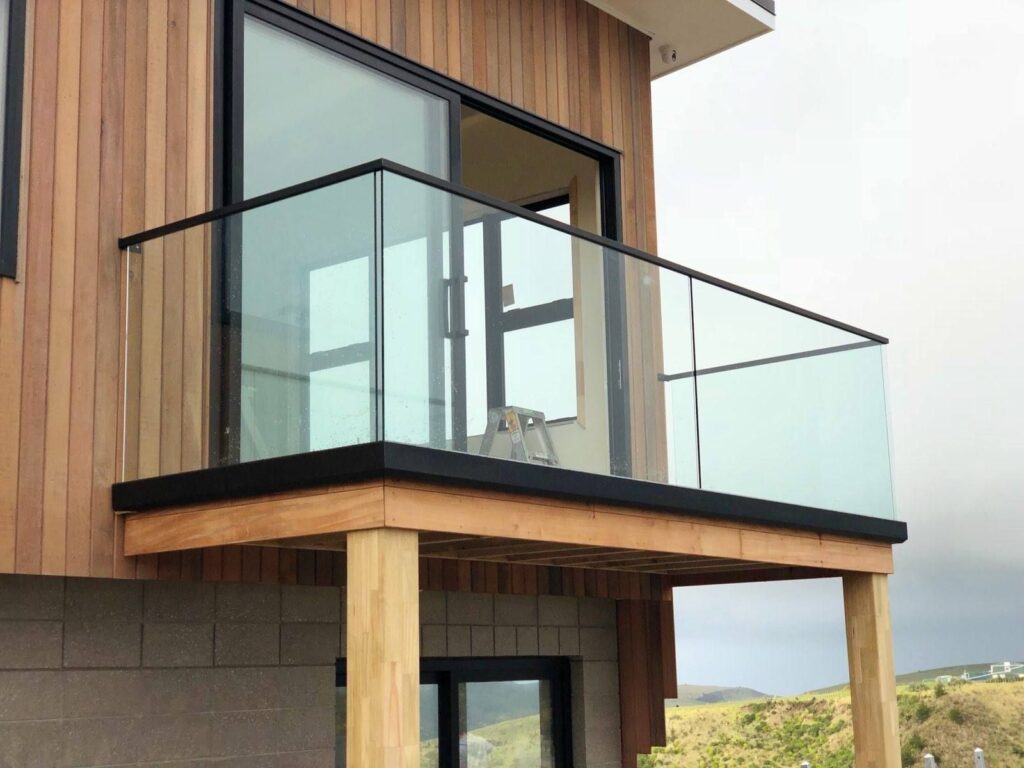 source: pinterest.com
If you are searching for a sassy and cool design to incorporate into your balcony, then it's time to end your search. Here is a beautiful and transparent architectural design for your balcony that you will love. 
Designing the balcony using tempered glass along with steel frames is a new trend that is in the market. It is a minimal yet elegant design that perfectly matches all the exterior scenarios to give you a transparent and graceful look. Furthermore, the tempered glass is very strong and is made to bear strong impacts.
Glass as walls
source: pinterest.com
There is no restriction in using glass as a separating or partitioning wall at your home. In fact, it is a great idea to decor your home. You can have glass partitions in your home to allow the flow of light and give a spacious look to your place. Glass partitions can be used in the bathroom, living room, bedroom, and so on.
Glass to enhance the flow of light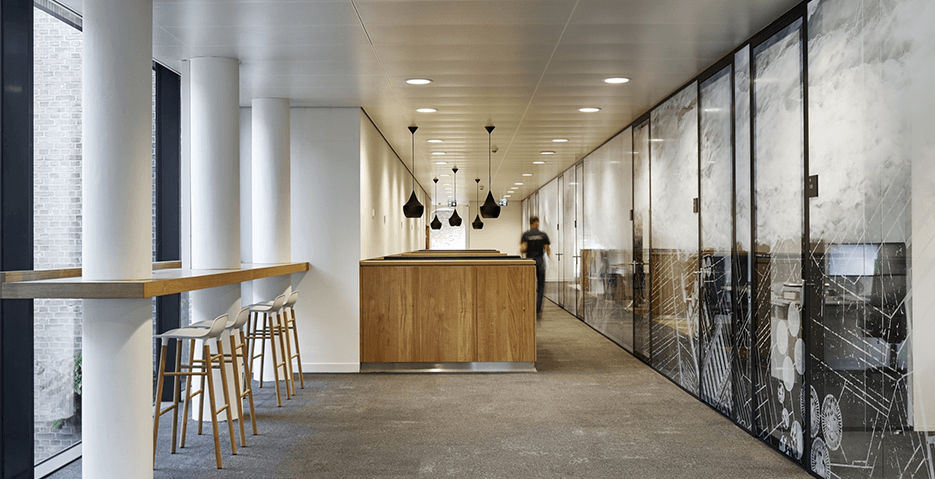 source: thekccgroup.com
One of the most common and easiest ways to bring life into your home using glass is to use glass everywhere it can allow light. Glass in your home reflects the artificial and natural light to brighten up your space and give an illusion of a broader area. Glass decoration pieces and glass mirrors on your walls are also used in the home decoration. Different shapes and sizes of mirrors are hung on walls that increase the ambiance and value of your sweet home.
What type of glass to have for the home interior?
While choosing glass for your home interior, the best and most common choice is clear glass. It is a colorless glass that offers maximum natural light to pass through and is widely used for decorative purposes. 
Rounding off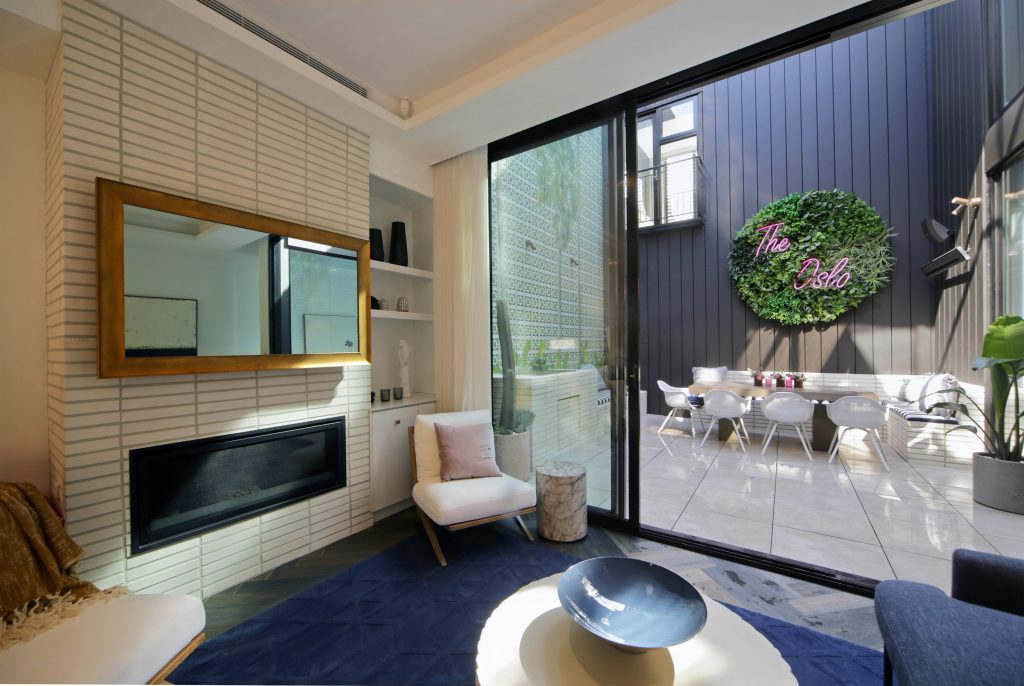 source: viridianglass.com
The modern trends are inclining to use the glass as the core part of the home interior. Now is the time to decorate your small home using the mentioned tips to have a trendy and modern look for your house? These ideas are not pricey yet worthy that adds a sleek and unique touch to one home. 
Using tempered glass in your home can remove your many worries as it is very strong and safe. It is hazard-free even when it breaks due to its breaking nature. If you want to have a tempered glass tabletop for your dining table, balcony, or windows, or you want to get the tempered glass cut to size, then go on to the Glass Genius website to place your order.