We all agree that kitchen renovation has become the most popular trend in this era. There are several effective changes inside the kitchen space we can see. The structure of the modern kitchen is different from the past structures. The trend of installation of kitchen splash back is widely preferred in modern kitchens. The installation of splash back glass is beneath the cook-top, sink or bench-top workspace. This solution will also prevent the wall from oil stains, moisture, grease, food splatters and other elements. While cooking, all of these issues are most common, and they also make the front wall bad in look, which may also destroy the whole beauty factor of the kitchen space.  
Installing splash back inside the kitchen will show the improved look of the area. It will simultaneously include appeal and attraction, and you are free to choose different types of available splashes. If you are willing to install this amazing option inside your kitchen for real-time attraction and safety, you need to consider a few important elements. You should consider your budget for this purpose. It will be good enough to use for the entire kitchen walls. This year, we will share a complete guide to buying the best splash back for your home kitchen. Read all of these points in detail to understand everything. 
Take measurements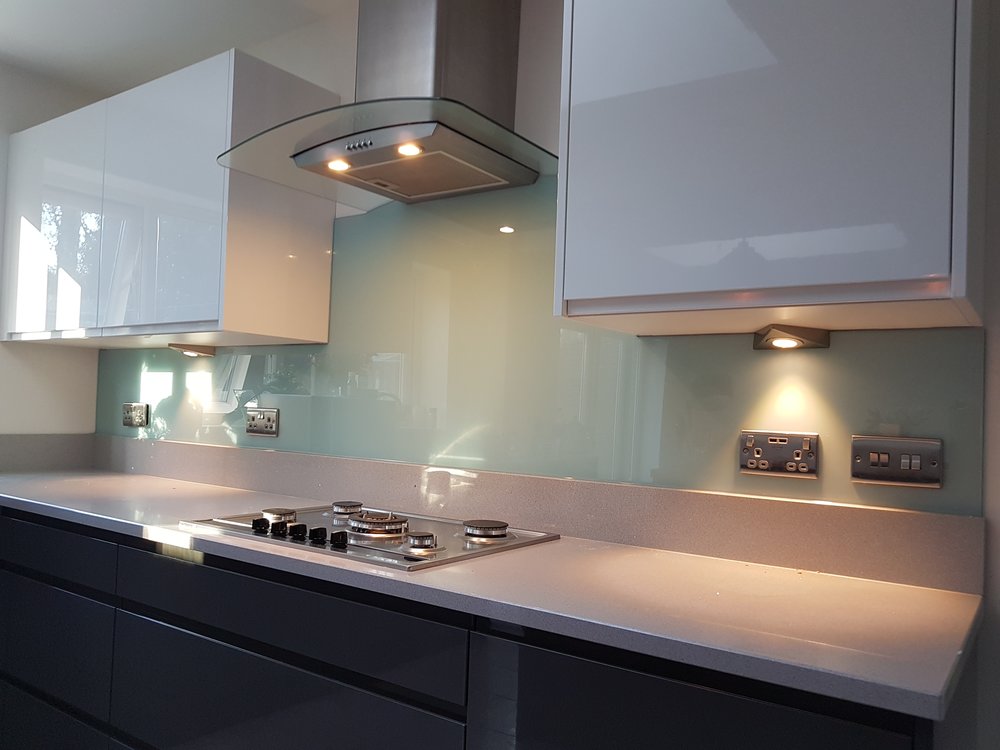 source: pinterest.com
Take accurate measurements of the kitchen wall where you can add a splash back option. For this purpose, you can hire professional help and support. They will perfectly check the available space and get an accurate measurement of the respective area. You can do it yourself, and this task is not complicated. Here is a recommendation for you to check online videos about this task, and you will get an idea of how you need to measure the respective area. Usually, people prefer to hire professional support and are fully responsible for everything. 
The selection of the right supplier in this regard is yet another important factor. Take help online, and you will get multiple options in this regard. Use their help and support to make your kitchen space more attractive and smarter in look. Get an idea about their professional services before finalizing their services. They will measure the entire kitchen area where you need to install a splash back option for the real-time protection of your kitchen walls. 
Make a sketch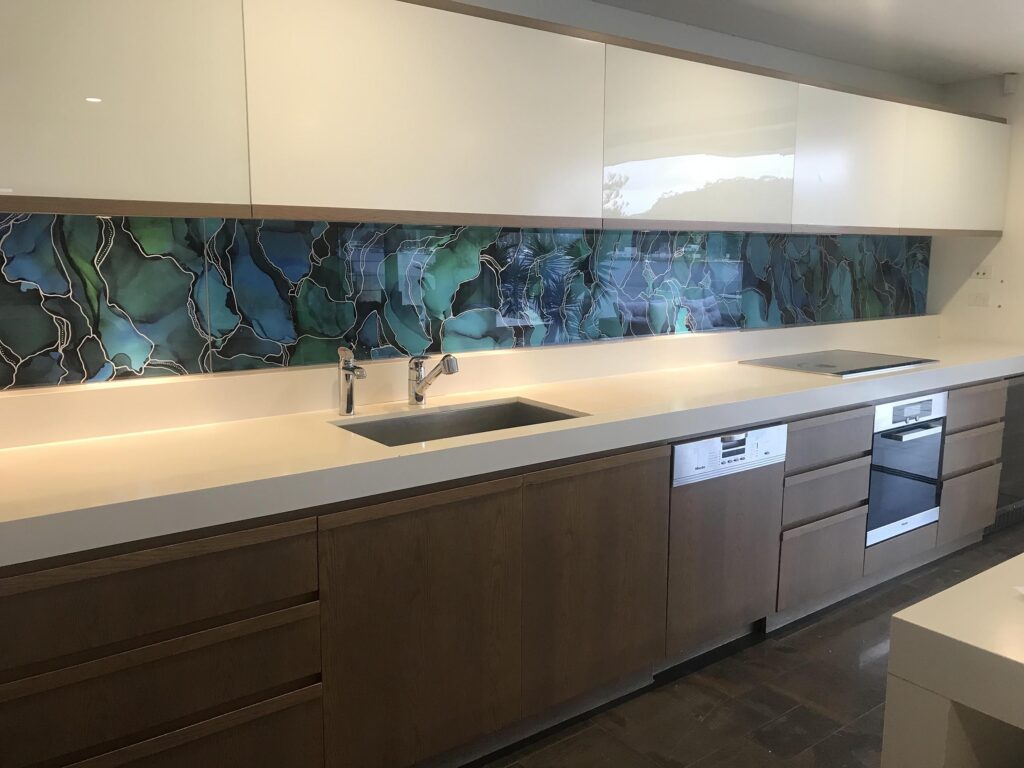 source: pinterest.com
You can also sketch the entire area where you need to install a splash back inside the kitchen. It is not hard to do so; you must check all sockets and switchboards installed on the wall. Hold a pencil and sketchbook and draw the outlines of the wall where you need to install the splash back option. If you get professional help, they will also sketch independently, and you need nothing to do. They will check the available space and all sockets and switchboards in which they have to adjust the splash back glass. 
Choose Glass Type, Thickness, Color 
The top recommendation is for those willing to add splash back glass inside their kitchen to protect walls. The addition of a splash back will ultimately bring attraction inside your kitchen. Normally, 6mm or 8mm glass thickness is preferred, and you can extend it to 10mm thickness. If you use this option to hide all types of stains and other factors on the wall, you must choose some bold color to ignore these stains. At the time of selecting the glass type from the store, you will be given the detailed color chart and can choose the right color option. You can match the Splash Back Glass with your kitchen's color combination to make it look perfect and stylish. Make sure to choose a trusted glass supplier around you to buy your splashback glass.. 
Order Online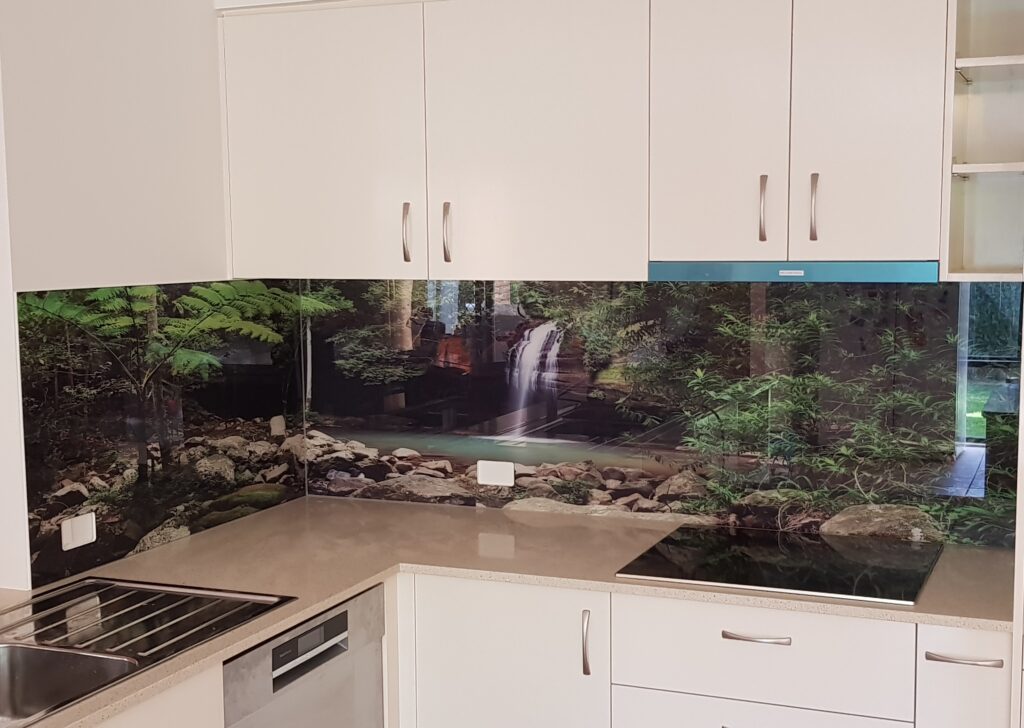 source: pinterest.com
The internet world is quite active in responding to the best solutions of all types. You can better check online results regarding splashback glass for the kitchen wall. So many options are available in it, and you are free to choose the perfect fit for your home kitchen walls. The world of the internet has also saved much time for everyone to visit different stores for the same purpose physically. Several trusted suppliers are available online, and you can consider the best option for the same purpose.
Check the different varieties available at different stores and place your order to get secure delivery at your doorstep. These professionals are fully responsible for everything and are liable to deliver the scratch splash back for your home kitchen. 
Installation
If you are unaware of this method, we recommend hiring professional support. When you order the splash back glass, professionals will ultimately deliver and install the splash back glass inside your home kitchen. They will apply their expertise to fit the splash back glass at the desired place. This process is quite sensitive and you have to consider help and support of professionals in this regard. They better understand whole tricks and they will give you the quick installation solution. 
DIY installation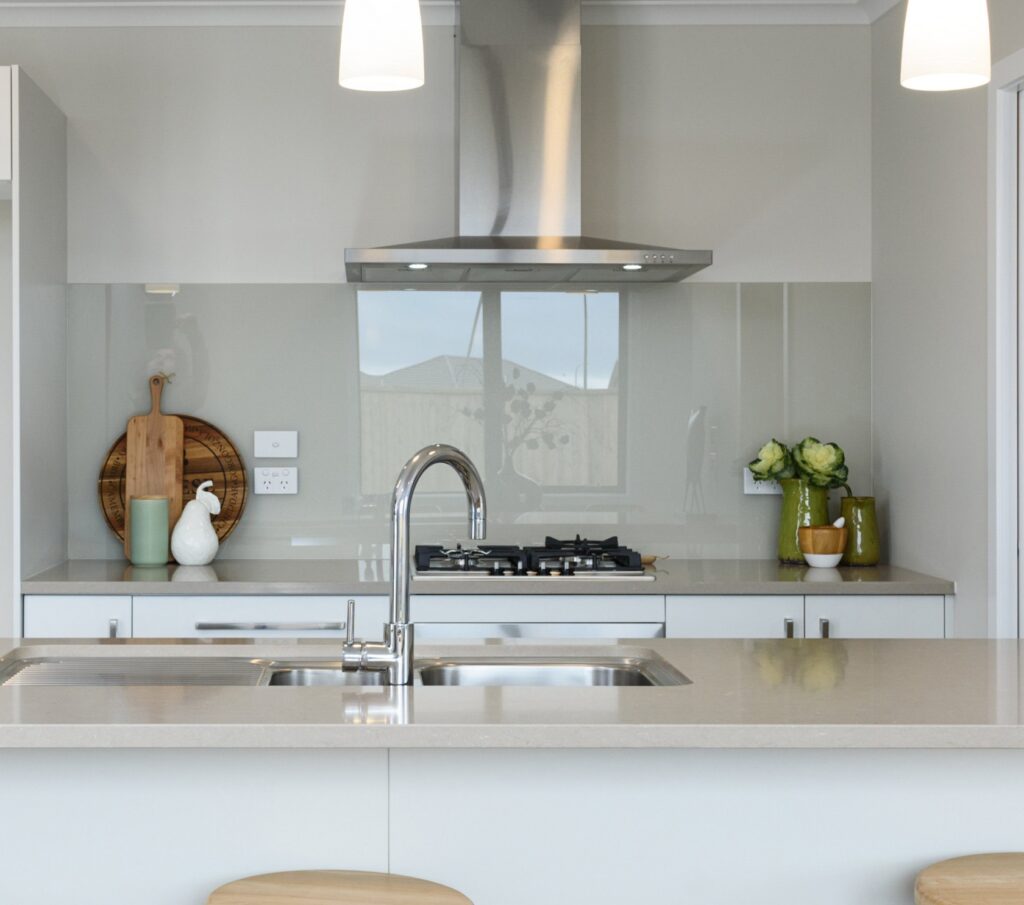 source: pinterest.com
If you are willing to install Splash Back Glass inside your kitchen independently, we recommend the following steps. 
First, you need to clean the wall or area where you need to fit splash back glass

Apply neutral cure silicone adhesive in blobs on the rear of the glass

Now, push the splash back glass gently against the wall

You have to leave the splash back glass in place until the adhesive cures

Finally, seal around the edges of the glass
Hire a Professional
You should hire professional help and support to fix the kitchen splash back; they will fix and install it perfectly. You need not take any hassle in your mind; professionals will take care of this thing perfectly. Make sure to choose brilliant and professional support for this task. It will be good enough to check their previous work history to identify their expertise. All things will get perfectly done and your kitchen look will also upgraded perfectly.