Decorate your home beautiful and more romantic in this valentine's day for the party. Must visit and check all images and take some ideas at The Architecture Designs and decorate your home.Buying her some gifts won't always be enough. She loves your creative side and you have to show her that you can put some effort for her too. So give her a surprise party and she will be thrilled. When men like inviting all their friends in case of every kind of celebration, this is something, you should celebrate with your partner only. Here are a few life saving party decoration ideas at the last minute to save you.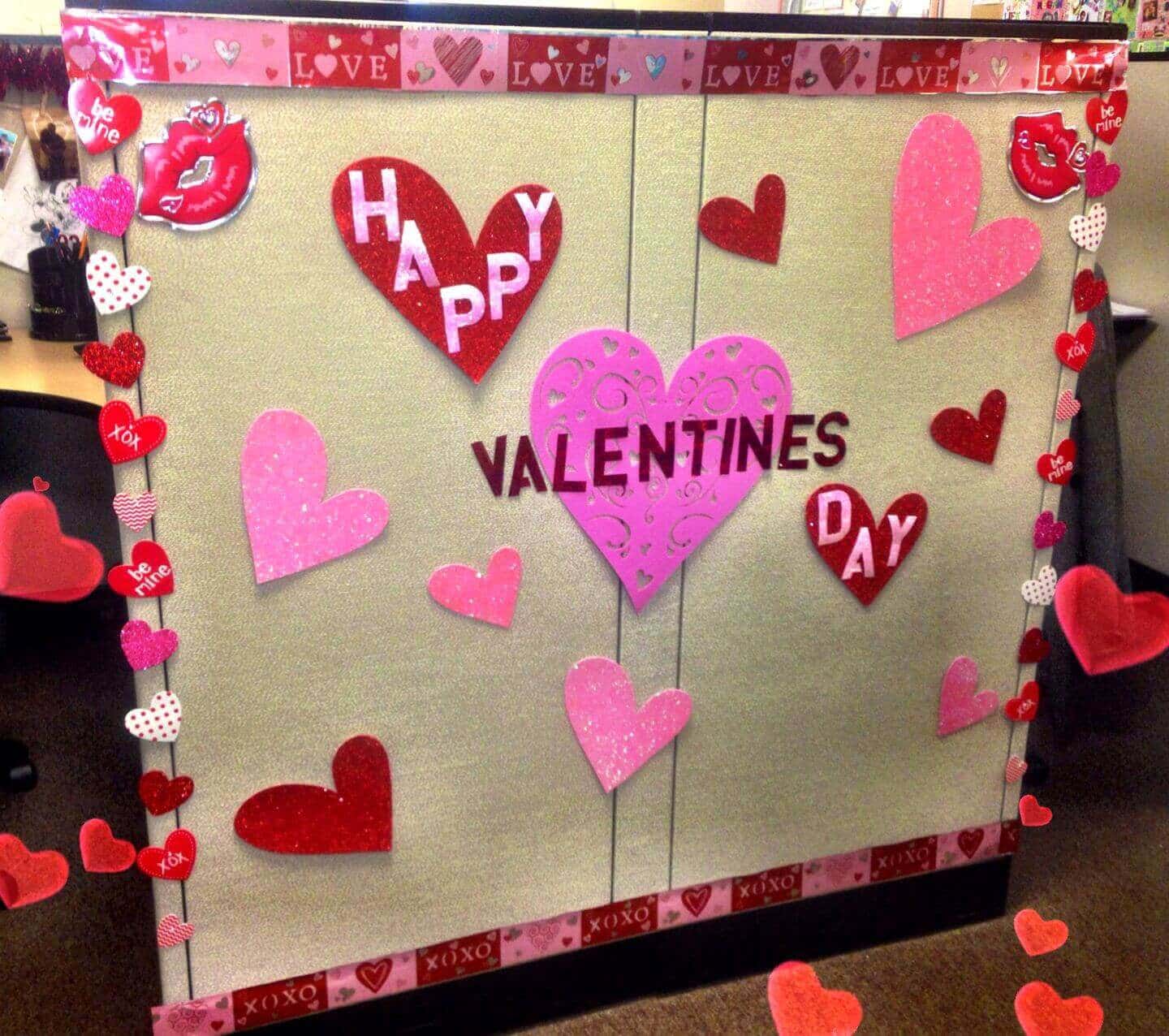 source: pinterest.com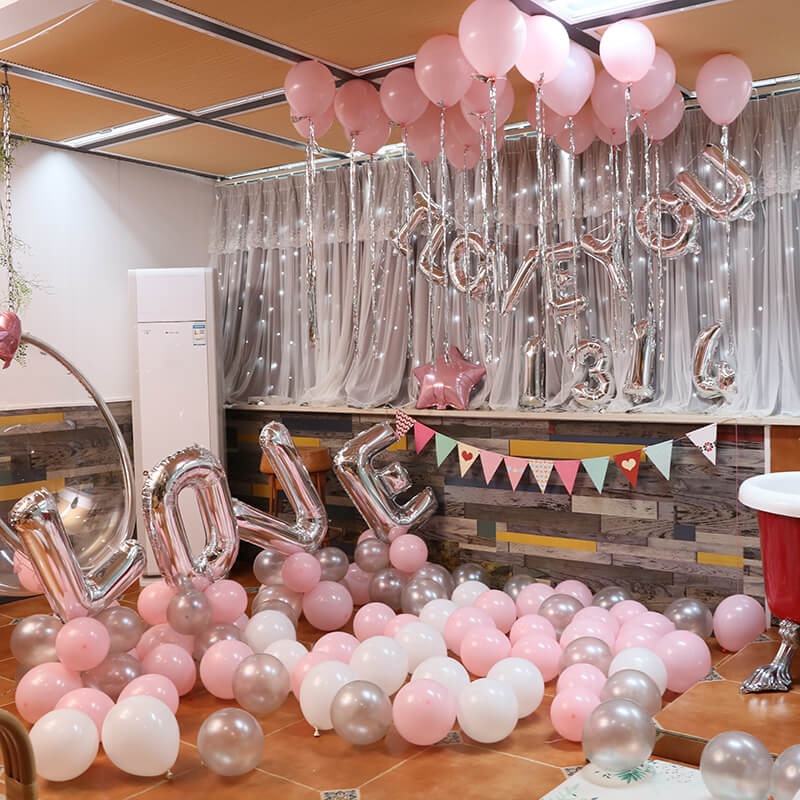 source: chinahao.com
Foil balloons are a very popular party decoration element these days. They are available online easily and one can locate them in stores as well. So you need to plan your decoration in the first place and then arrange everything. You can buy Happy Valentine's Day 2020 written on foil balloons and decorate the place with it. You just need to fix the color theme of the party and have to buy other normal balloons of the same color as well. Hydrogen balloons are also available online, you can incorporate them as well.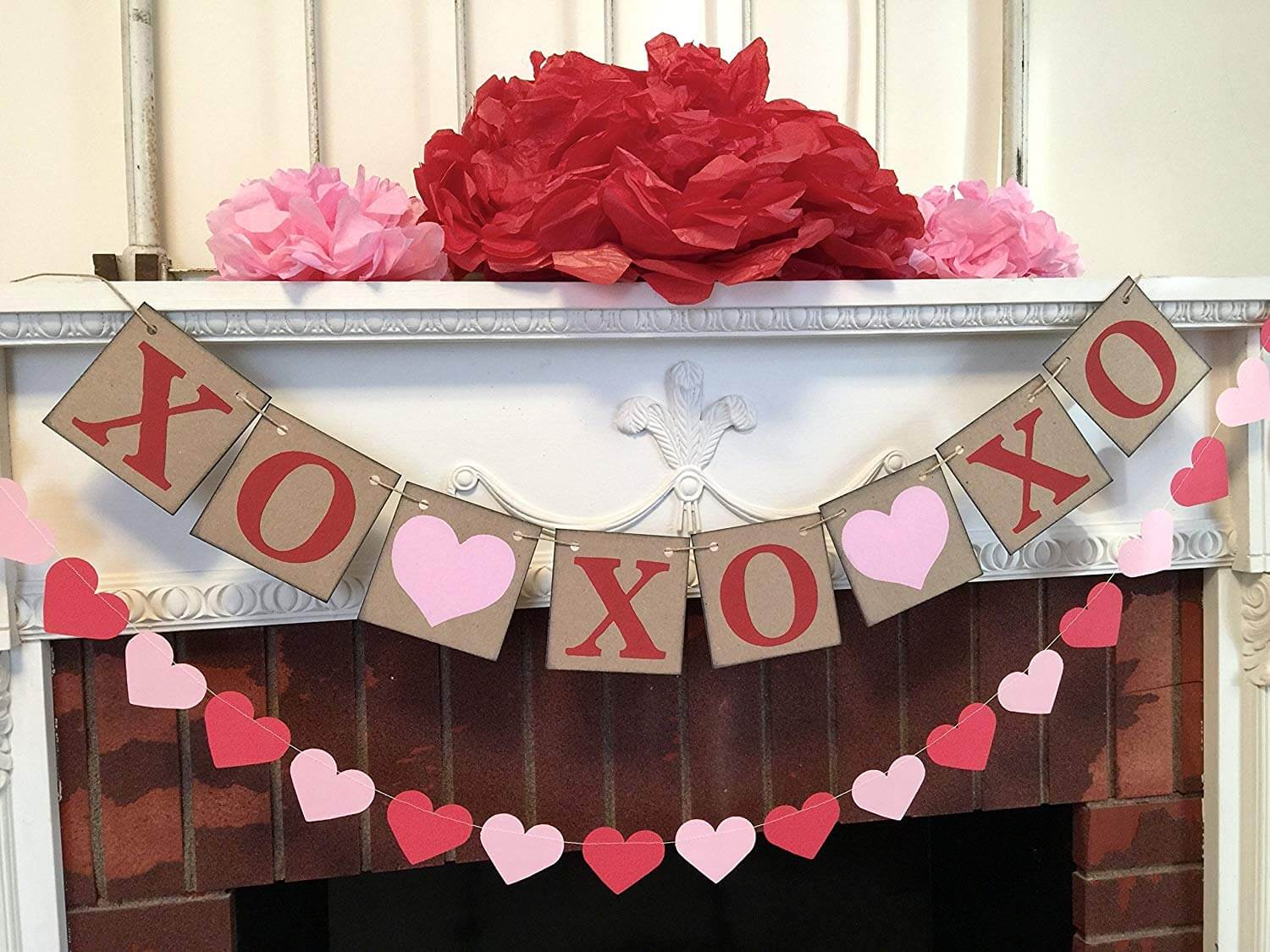 source: pinterest.com
When you do not have time but need a quick fix, you can buy flag banners. If you buy them in contrast colors like red and pink and tie them across the room, they will give a very raw feeling to the house. Now you have to add a few roses or other flowers of 'her choice' as well. The flowers can be anything, but they should be in red and pink.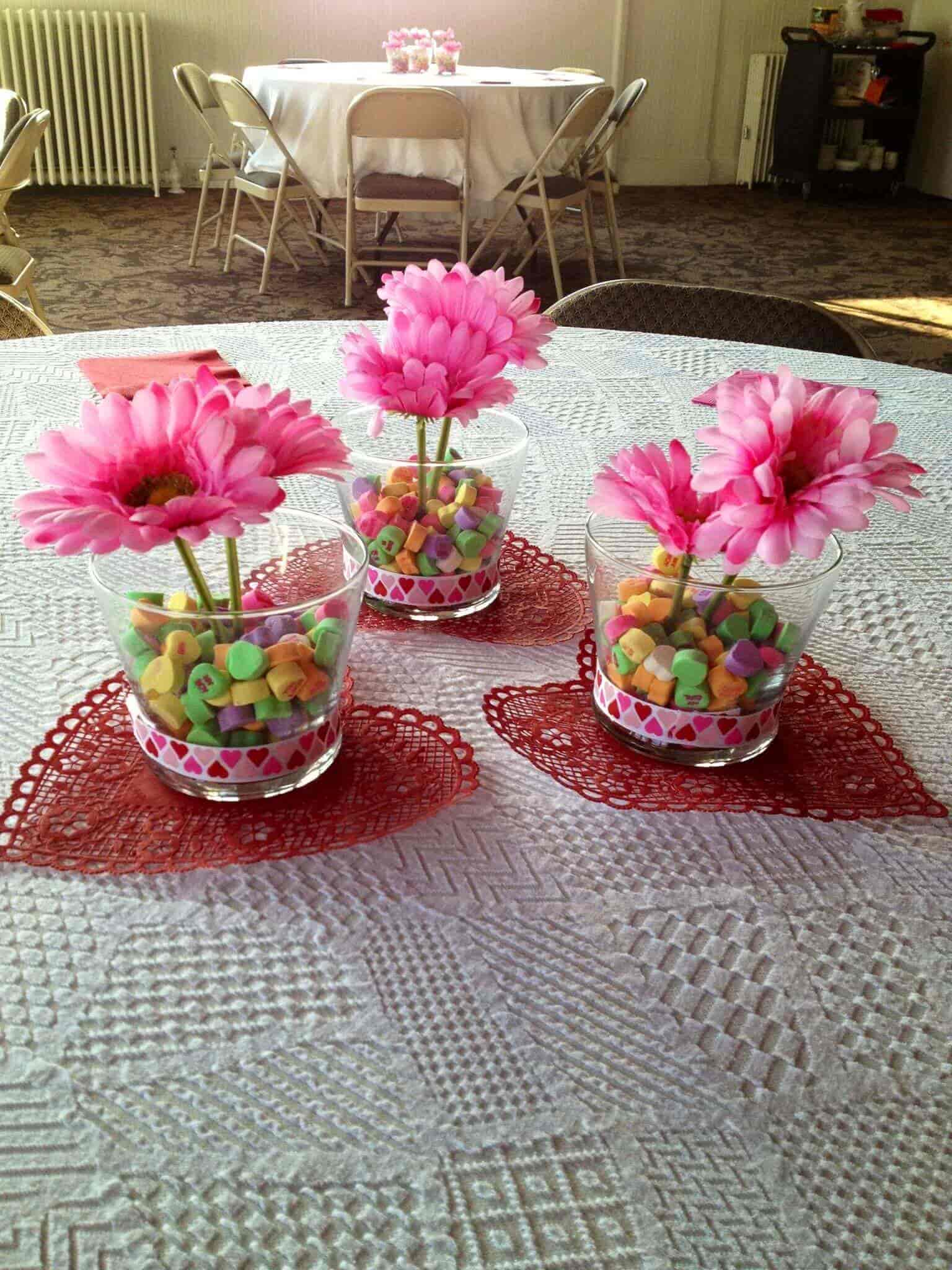 source: pinterest.com
If you cannot get enough time to decorate your house, just take a few whiskey glasses, pour some colorful pebbles in them. Now place her favorite flower in the glass. Stick the flower to the base of the glass and you are good to go. Every bit of your creativity will make her happy.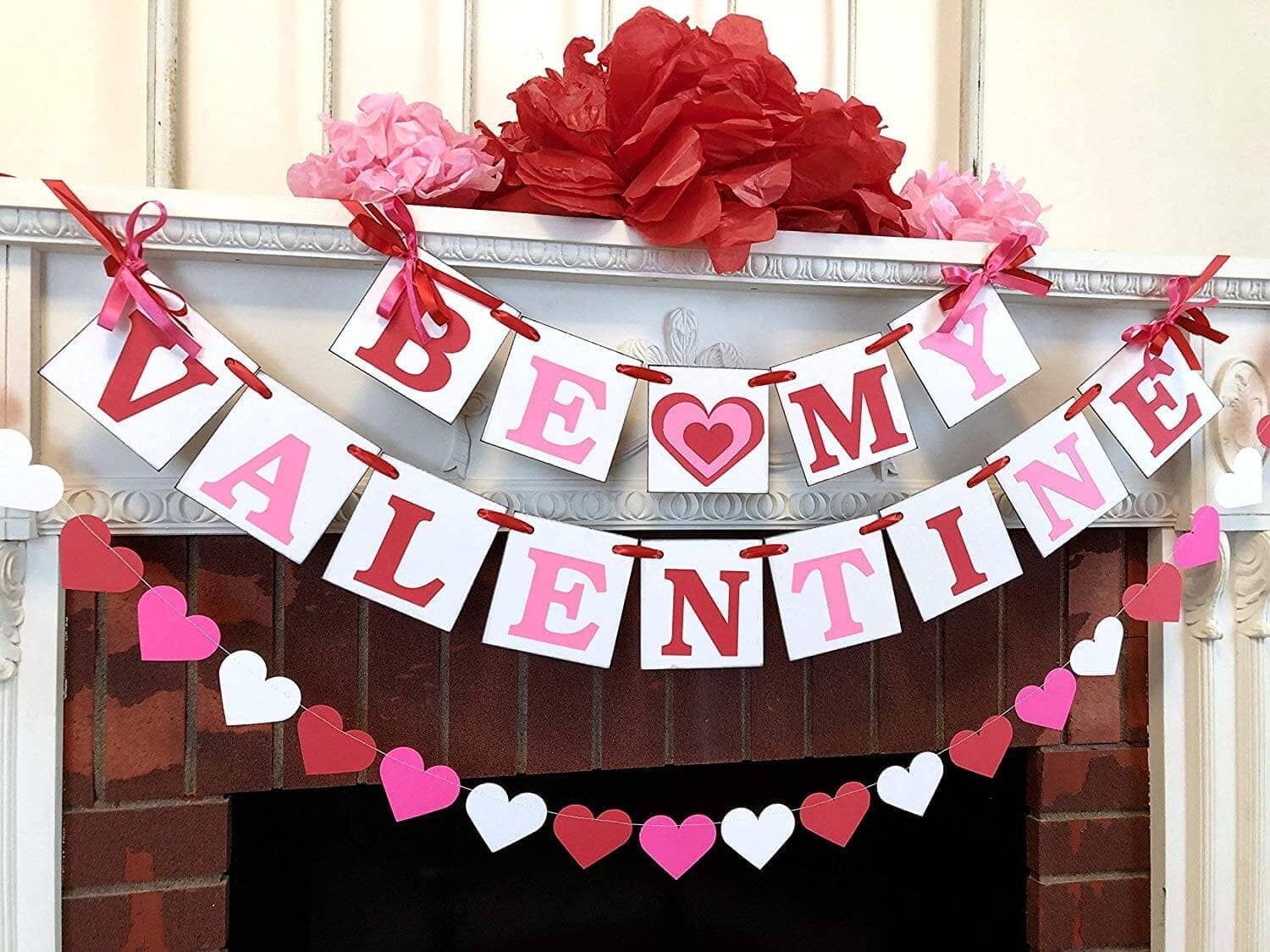 source: amazon.com
Heart shape banners are easily available online. You just need to find the right color that suits the interior and other accessories that you have put there. Choose the right color combination available in your nearest home decor shop as well. Put Valentine's Day banner as well and the whole set up would look amazing and she will definitely be happy.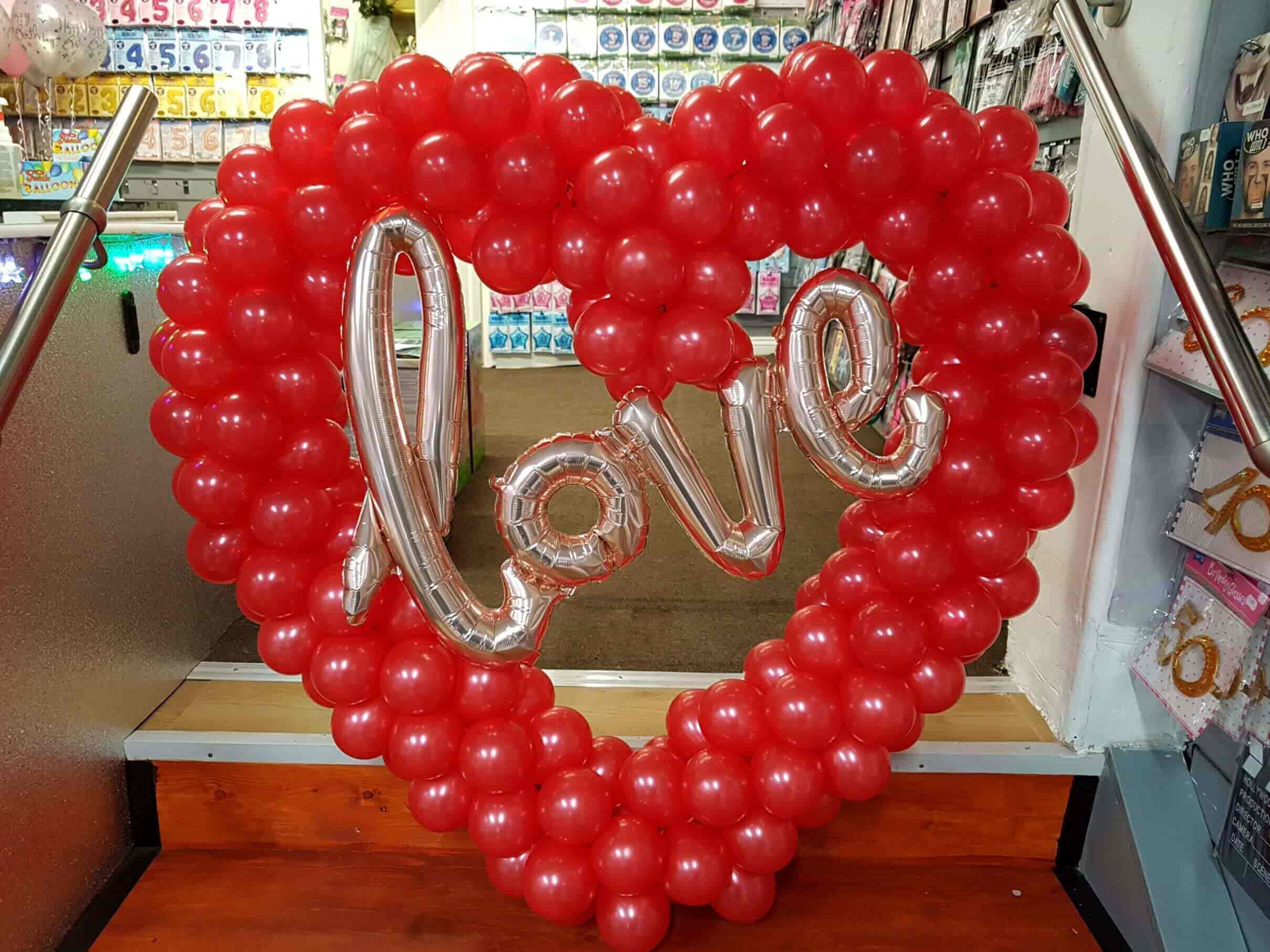 source: pinterest.com
Balloons never go wrong when it comes to Valentine's Day party decorations. If she loves balloons, we have just the perfect thing for her. Blow up some red balloons and to make the decoration perfect, you need to blow a lot of them. Now stick them with one another and make a huge heart shape out of it. Now you will find foil balloons writing LOVE. take one of such foil balloons and place that particular balloon within the heart shape. Put this Valentine Day decoration DIY beside your table and she will be surprised.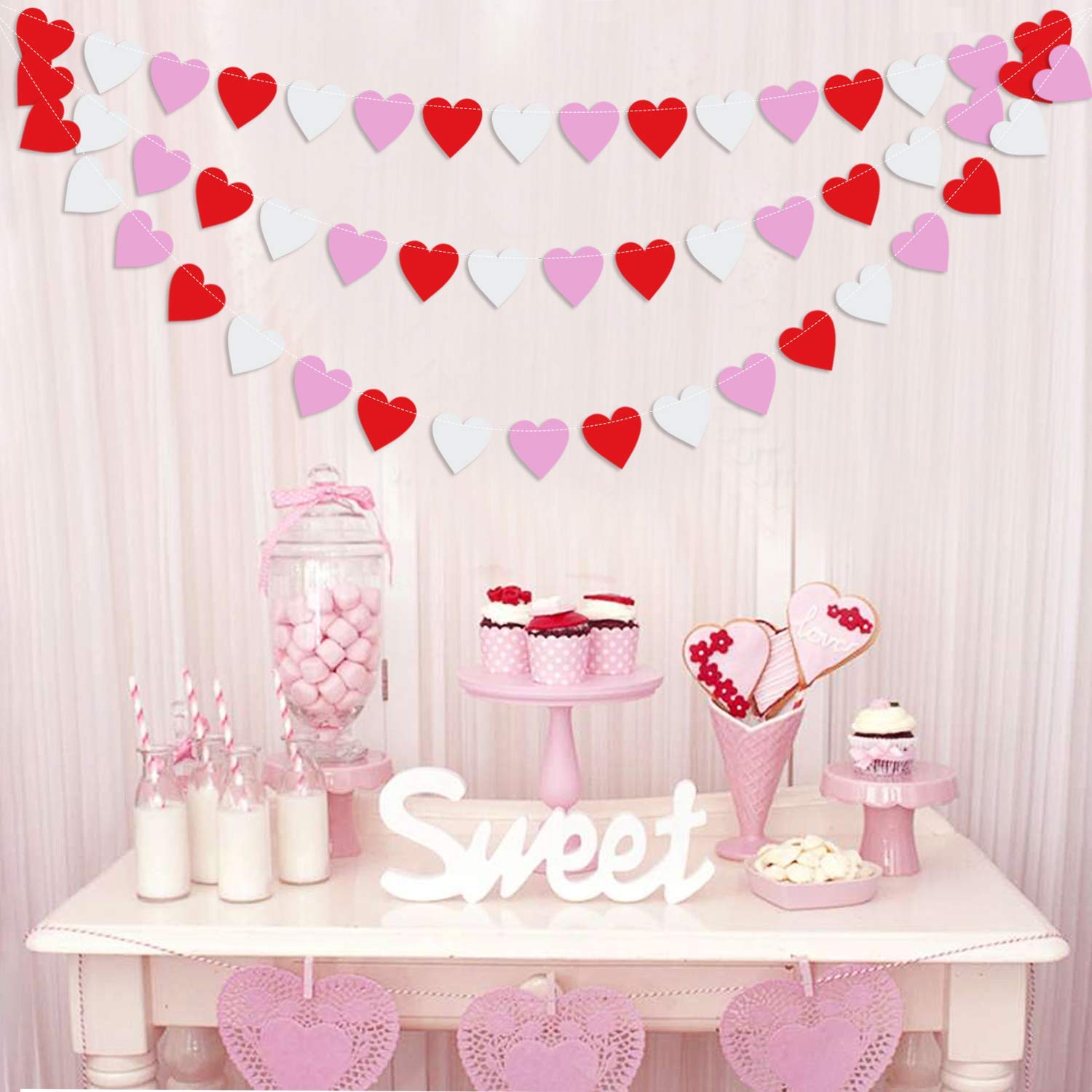 source: amazon.com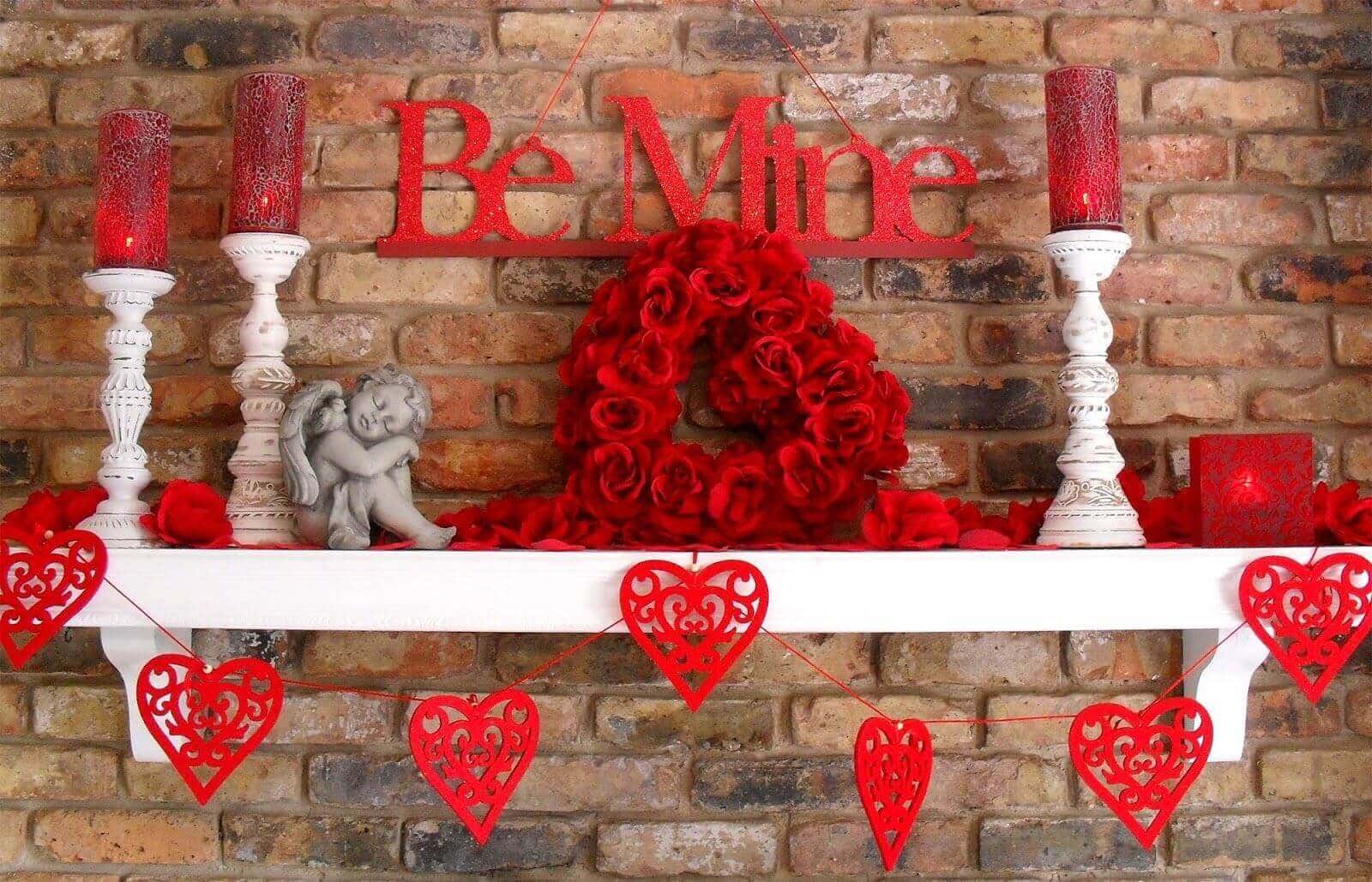 source: pinterest.com
Prepare an untimely mistletoe for her on this day! Take out some balloons of required colours, blow up them, tie them with each other, tie some leaves with them and hang them somewhere in your house. You just can't imagine how happy she would be seeing this!
source: ant-kahn.com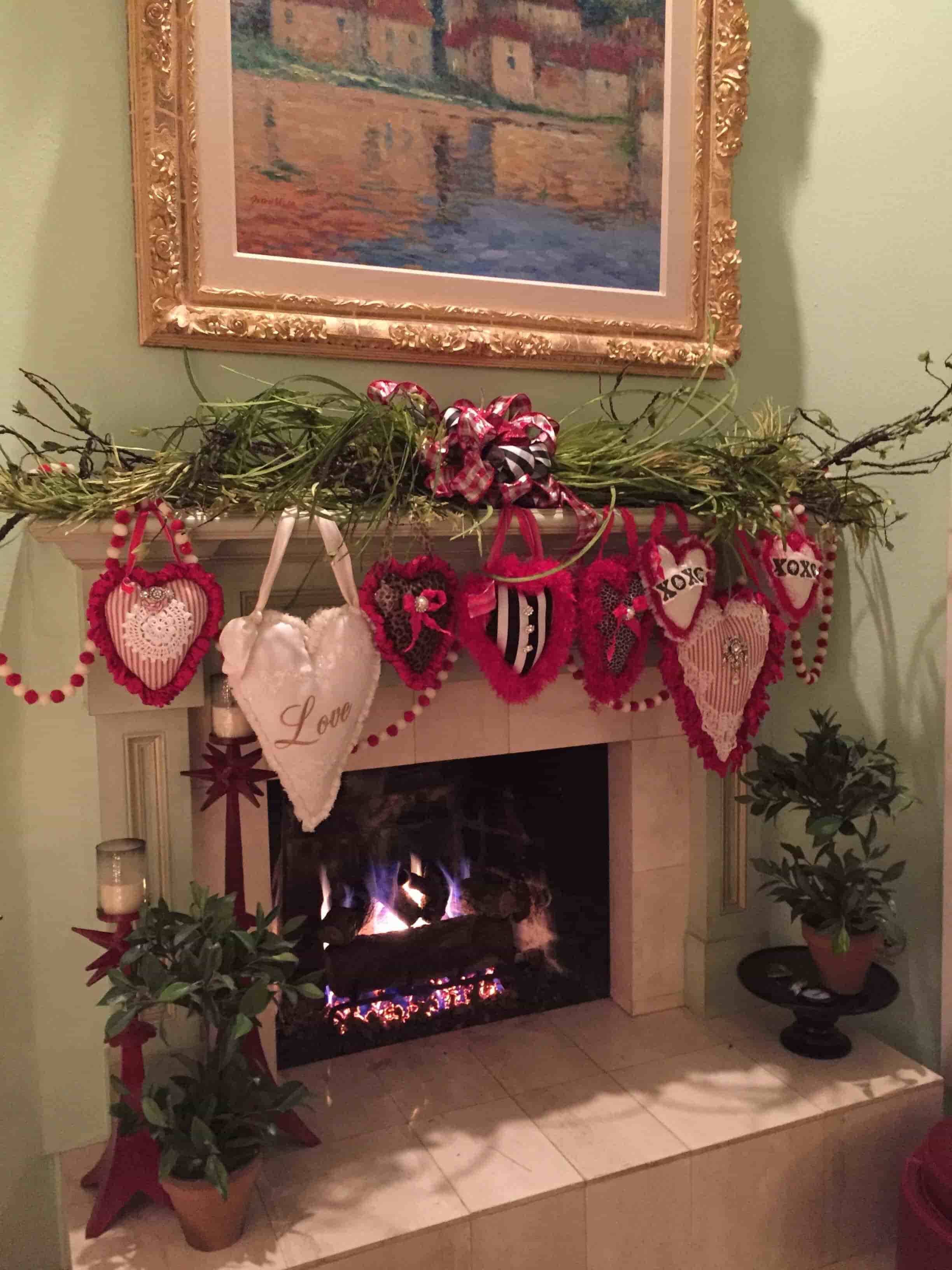 source: pinterest.com
Does she love heart-shaped pillows, well who doesn't! You can buy different heart-shaped pillows that are available online. Now place them on the fireplace just like you place your sock on Christmas. The whole decor will look absolutely stunning and she will be more than happy.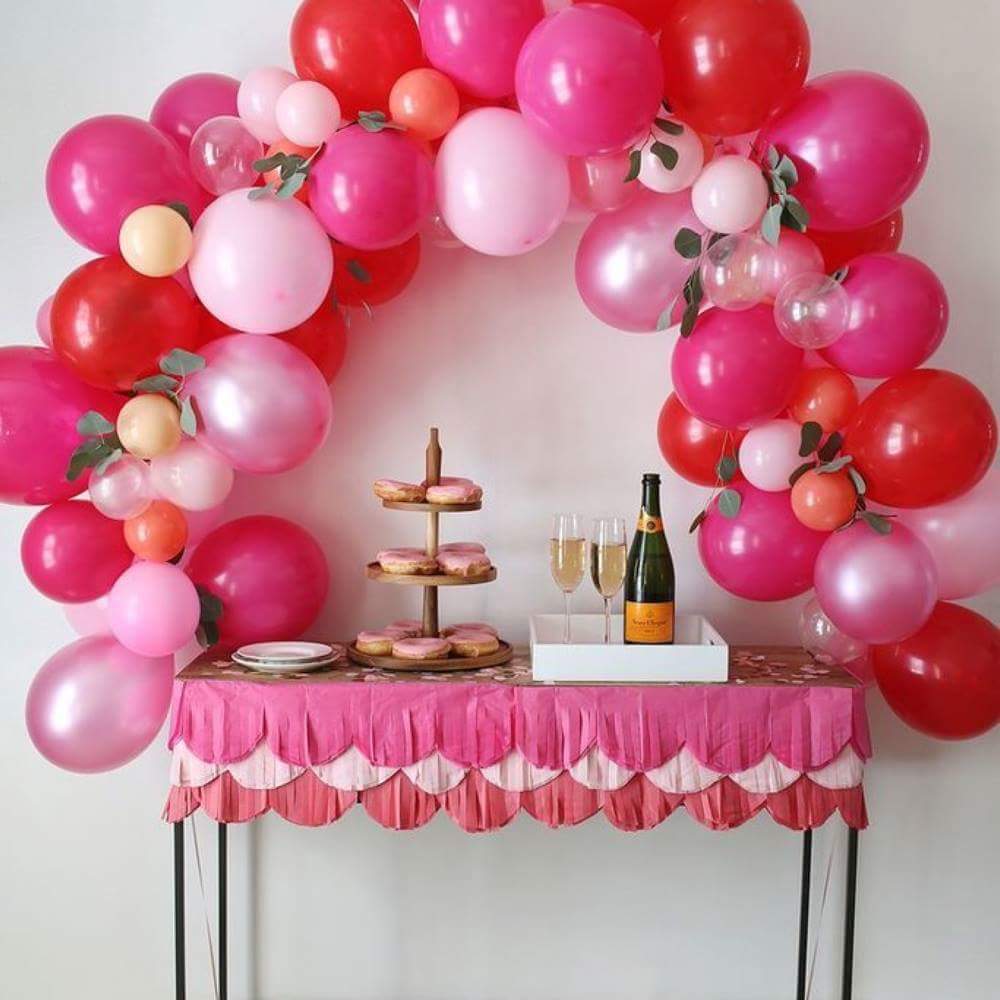 source: youandKids.com
What does she like? Chocolates, pastries, cakes or wine? What if you place all of them? Well, keep a theme colour and try to buy some wrapping papers of the same colour base. Now wrap everything with that color paper. All the cupcake covers, cake trays, and the bottle of wine should be wrapped with that colour paper only. Now blow up some balloons, keep lots of them on the ground and hand lots of them on the walls as well.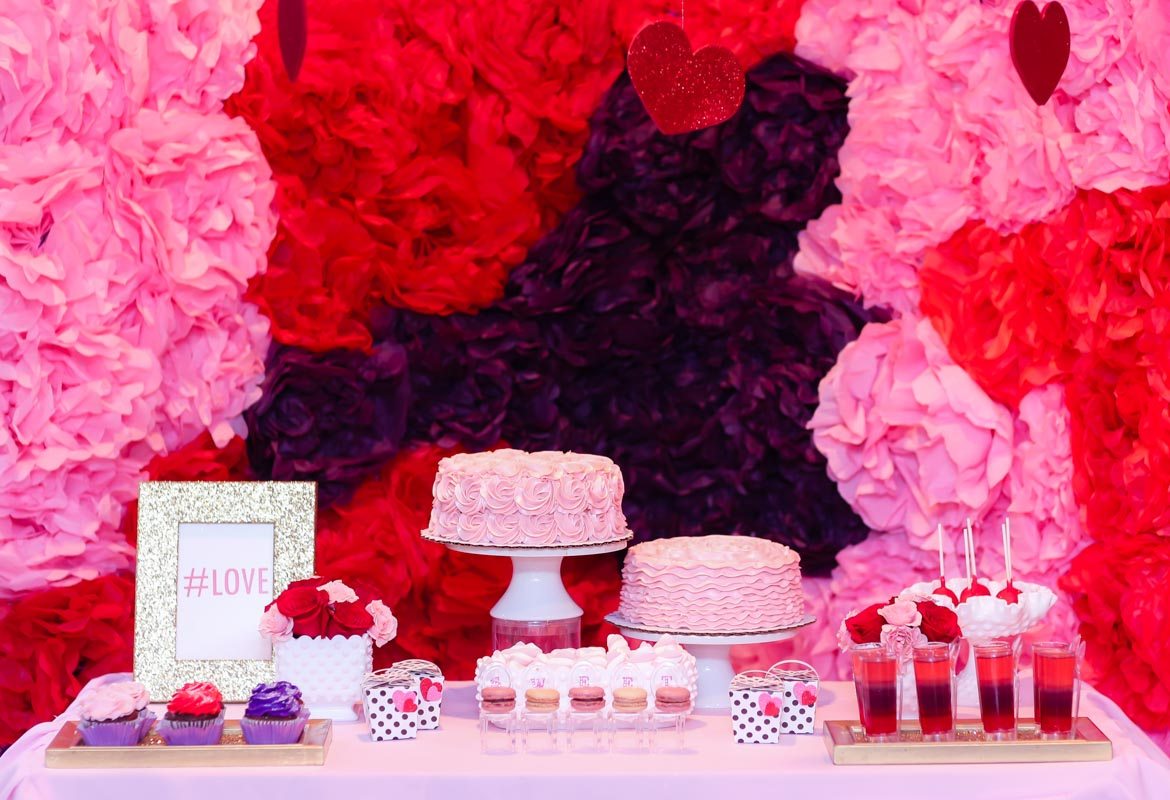 source: thecelebrationsociety.com
Is she a home baker? Does baking mean life for her? Then bake some cakes, cupcakes, and macarons for her on this day. The place stands with different heights and places all those decorated self-made goodies over there. Show her how much you care for what she does and she will appreciate it more than anything. Try it and you will realize how effective this thing works.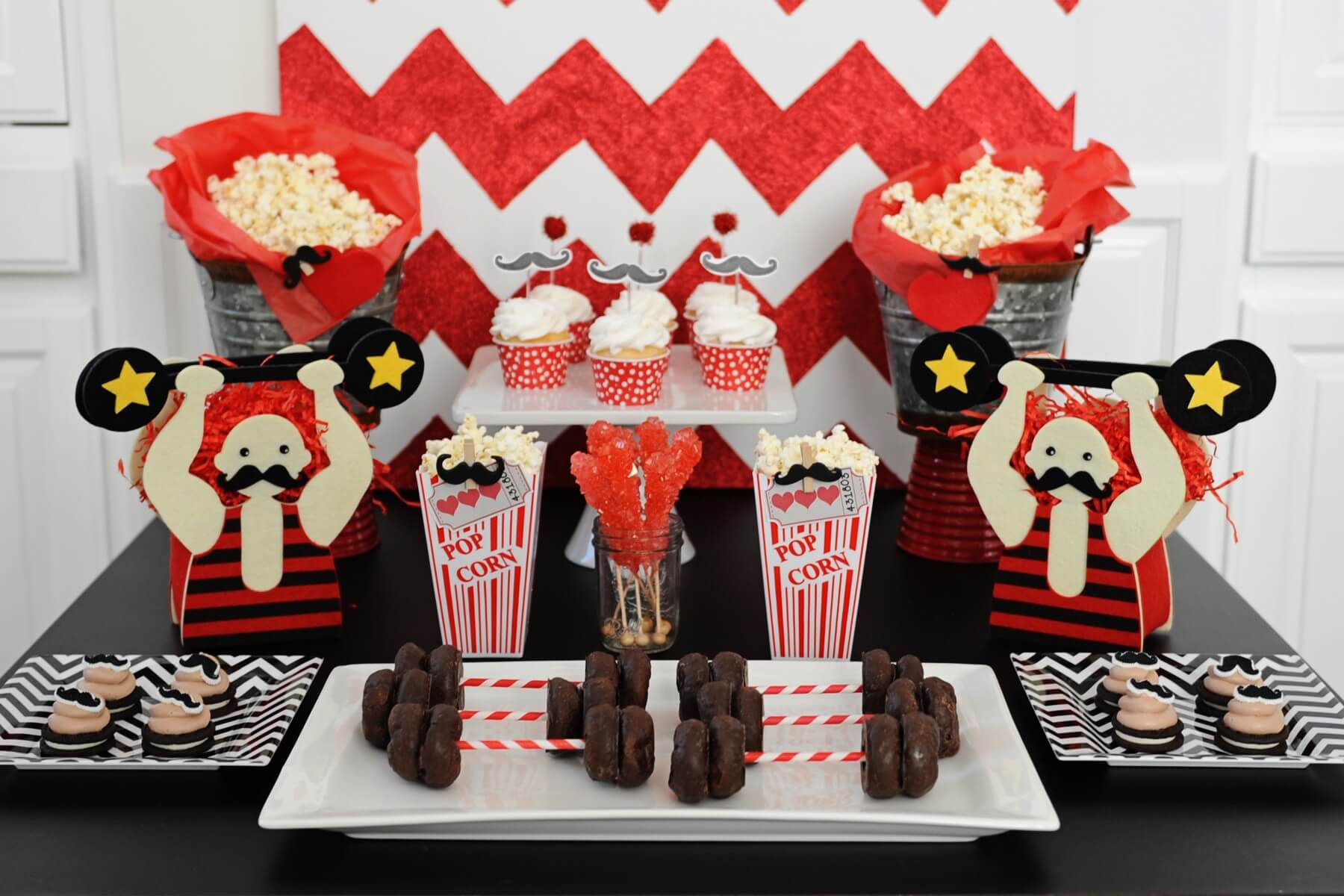 source: pinkpeppermintdesign.com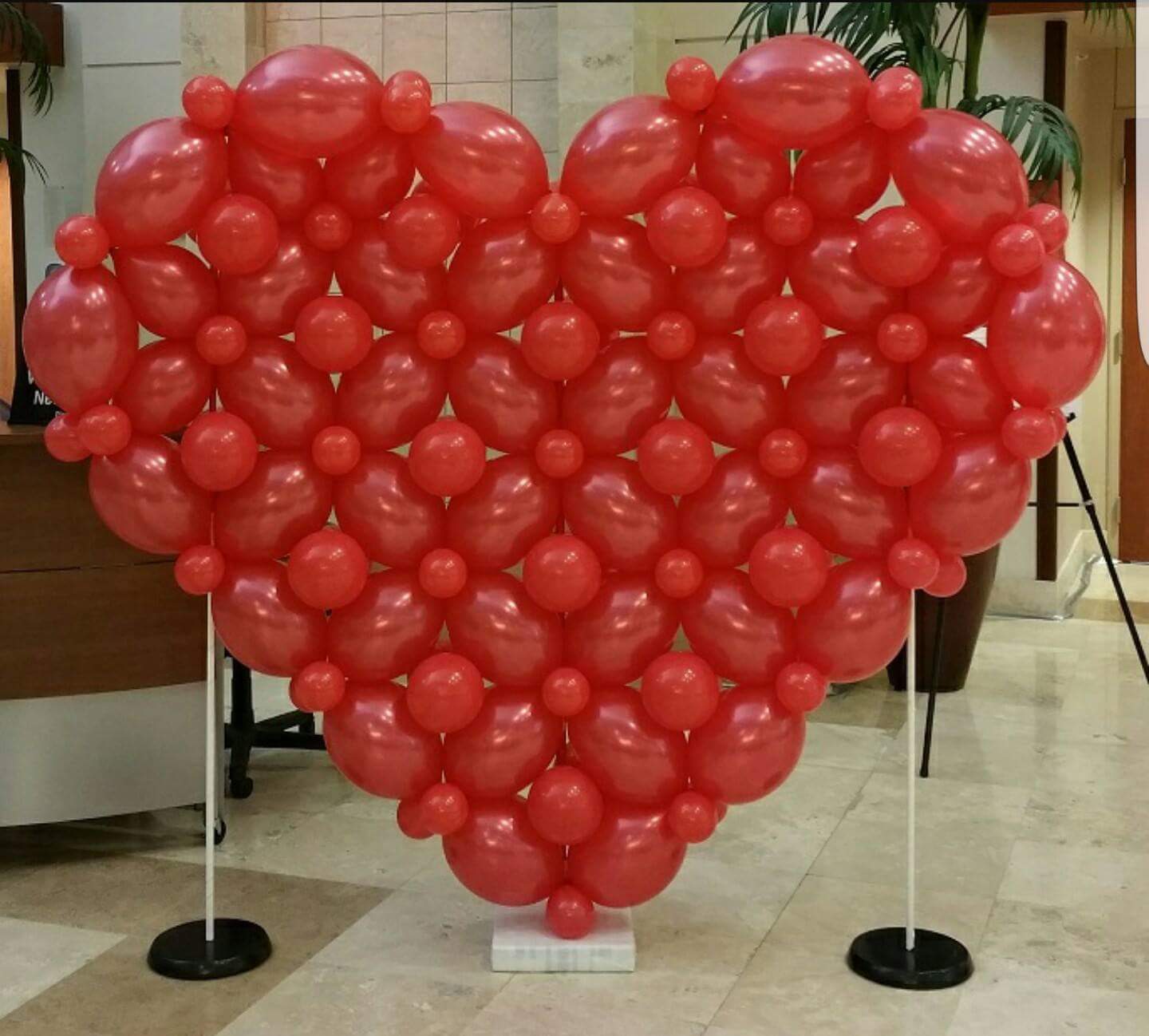 source: youandkids.com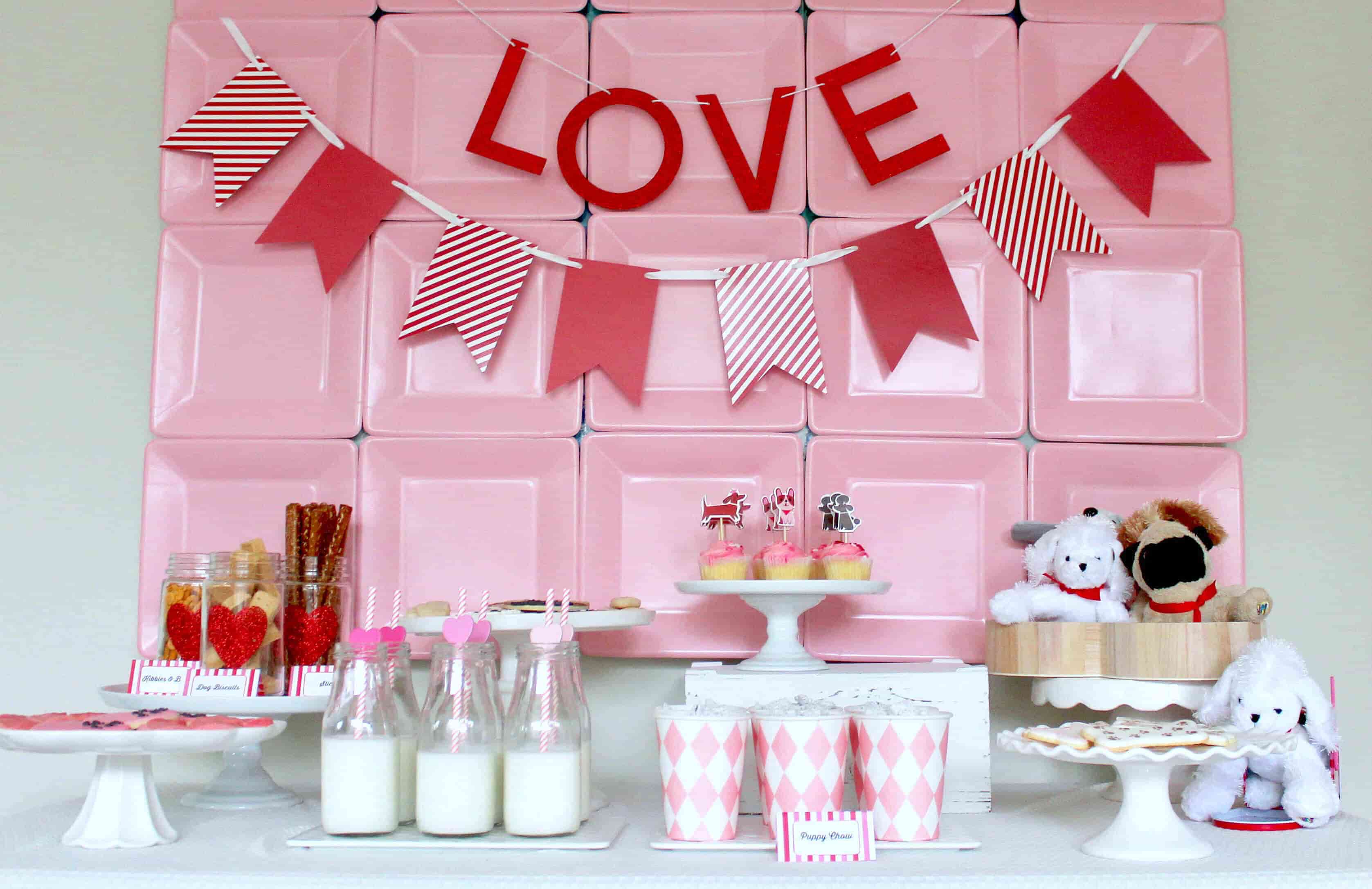 source: thissweethappylife.com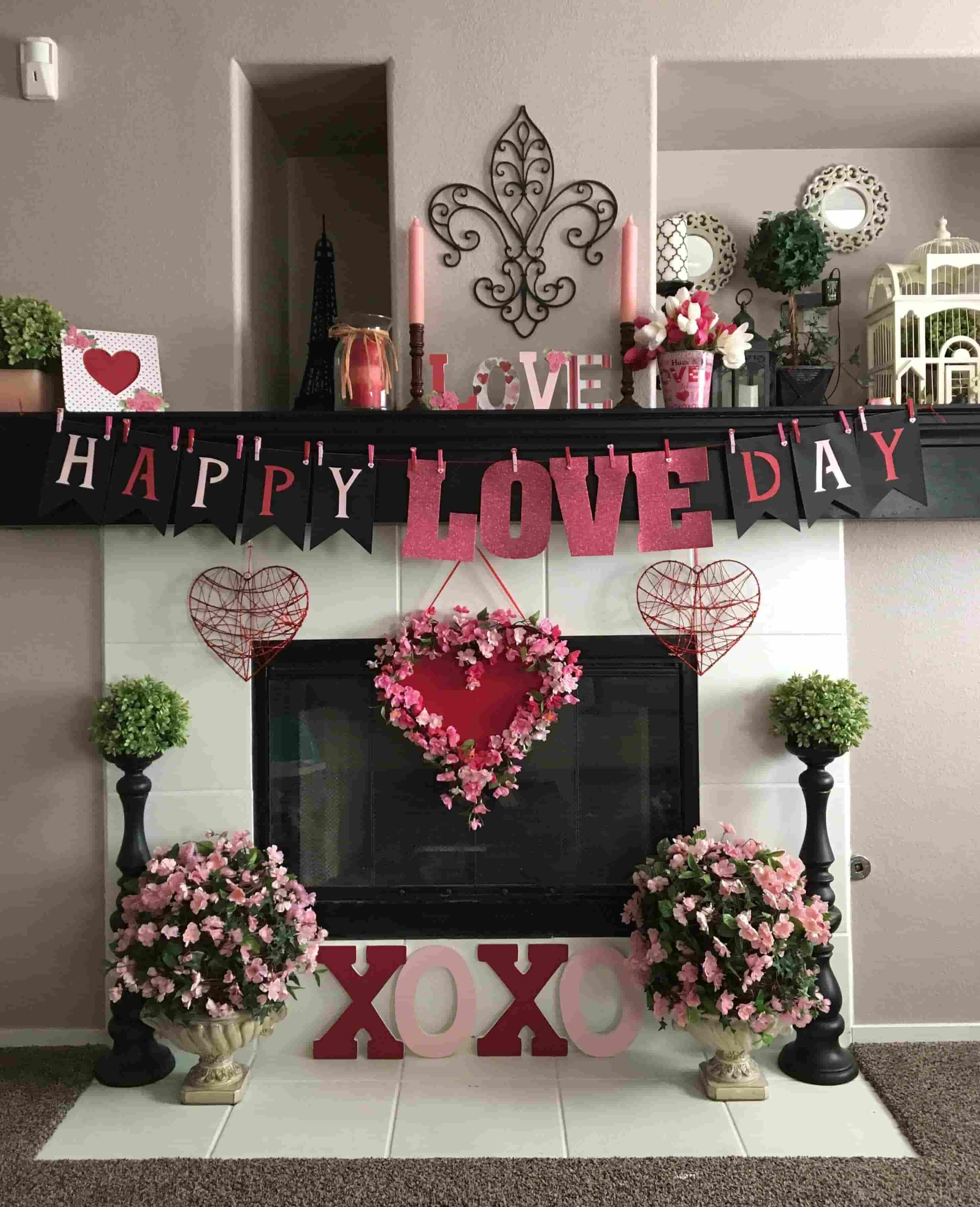 source: pinterest.com
These are some of the ideas that you can implement. Run your horses and try to be more creative. She would definitely appreciate anything that includes your thought and creativity. visit The Architecture Designs for more creative ideas to decorate your partner on a very special day of life…