This Valentine's Day, why not bring a special celebration at home instead of waiting in crowded restaurants and spending money on fancy dinner? Sometimes it is more important to spend some romantic time together and cherish it for a lifetime. Get the most romantic bedroom decorating ideas for Valentine's Day 2020 at www.thearchitecturedesigns.com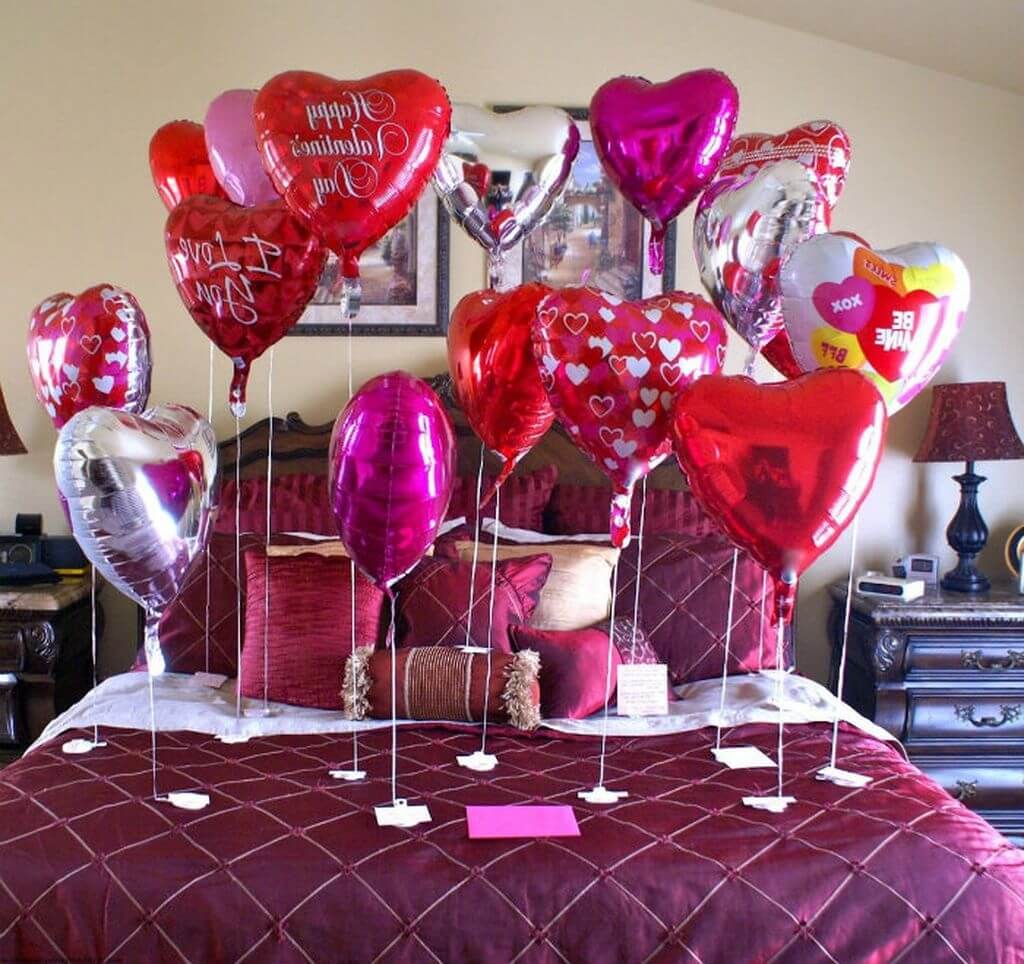 source: homedecorish.com
Nothing sets more tone than the perfect lighting. Valentine's Day is the best time you can switch from the regular lights to dim, romantic lights. Along with the other décor add the moody lights to get the most out of the vibe it exudes by playing with shadows. Soothing ambiance will make this day more special and romantic.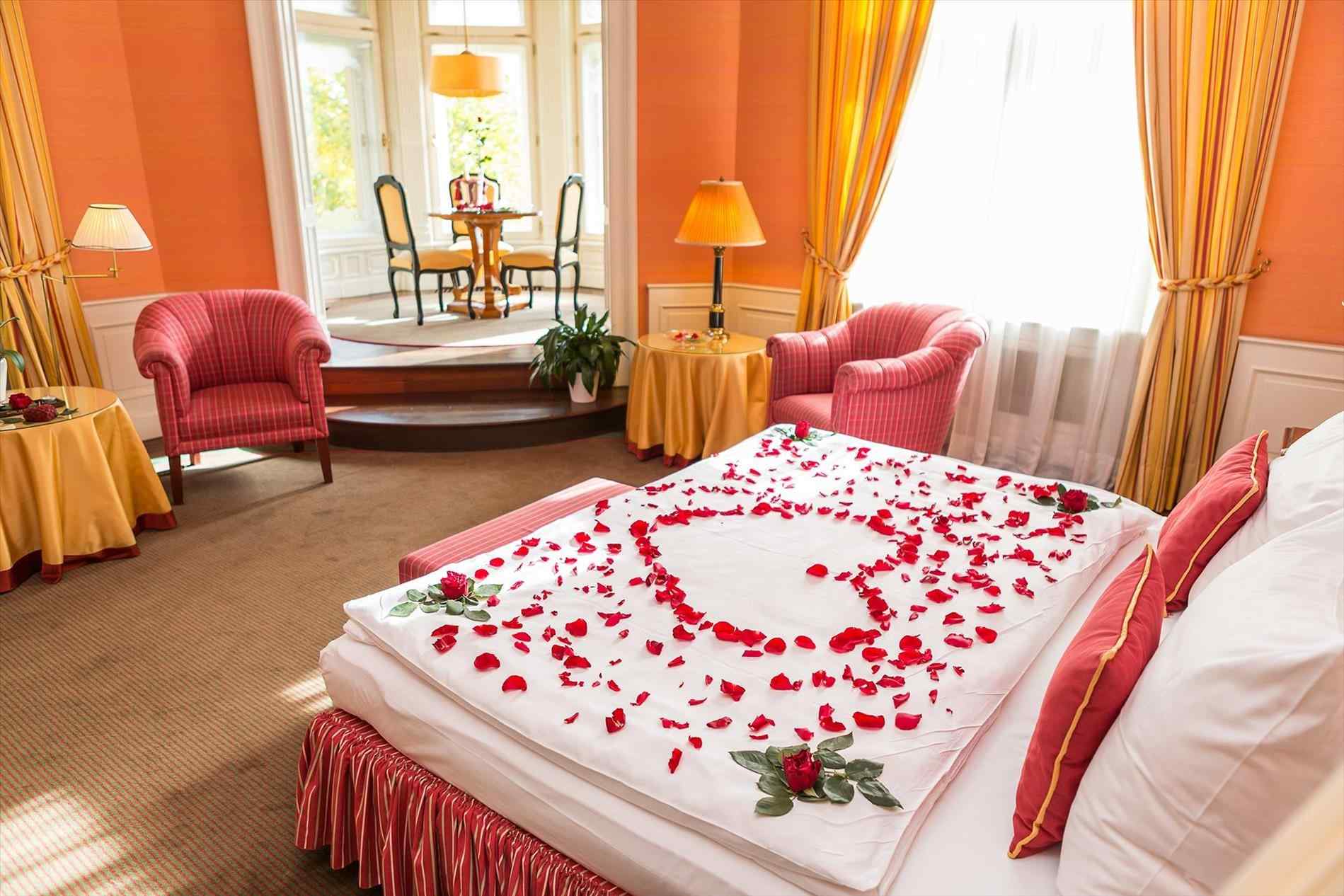 source: hqdecoration.com
Valentine's Day bedroom decoration should be such that gives a special feel to you and your partner will all the romantic vibes along with a touch of grace and elegance. What is more appropriate than the bed decorated with balloons? This setup is ideal for Valentine's Day as the balloons are the best choice for this day and to pair it with some romantic pictures and hand-written love notes will show your efforts in making the day special for your partner.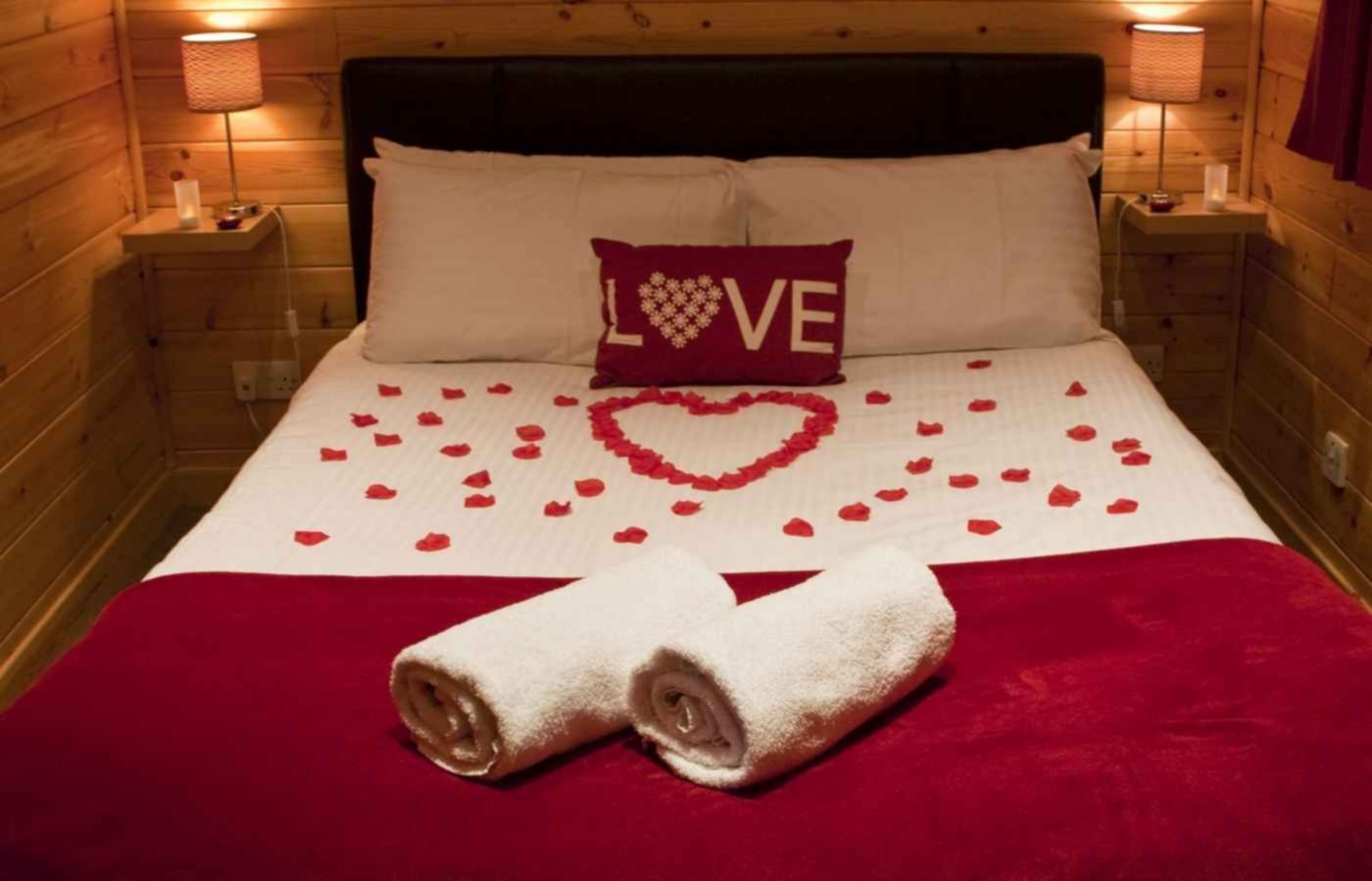 source: pinterest.com
If you are thinking of proposing her, Valentine's Day is the best day you can do it. The whole bedroom filled with balloons and lots of flowers with a dim romantic light just above the bed, flower bouquets, red wine, and white bedding with a huge heart of rose petals and in the middle of it a beautiful ring is the dream of every girl.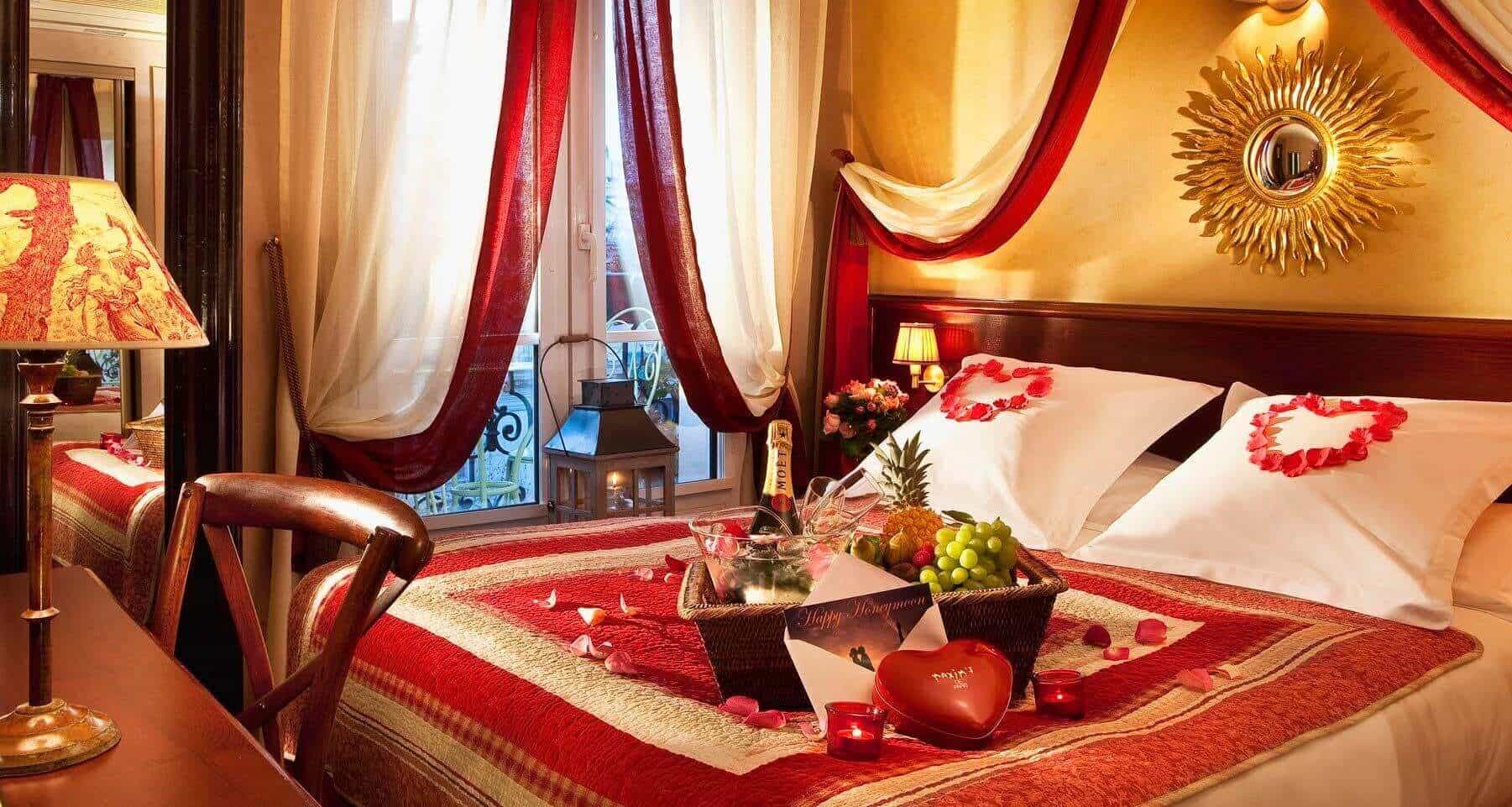 source: pinterest.com
Give out the hints of passion with the hot red décor by taking the assistance of symbol of love, romance, and passion – Red, and Rose. Add this shade to almost everywhere with a subtle décor to make it more romantic. Some throw pillows and pashmina, small red pillow having LOVE symbol, white bedding, and cute heart-shaped with rose petals and that's it. Your partner would never want to leave this bedroom.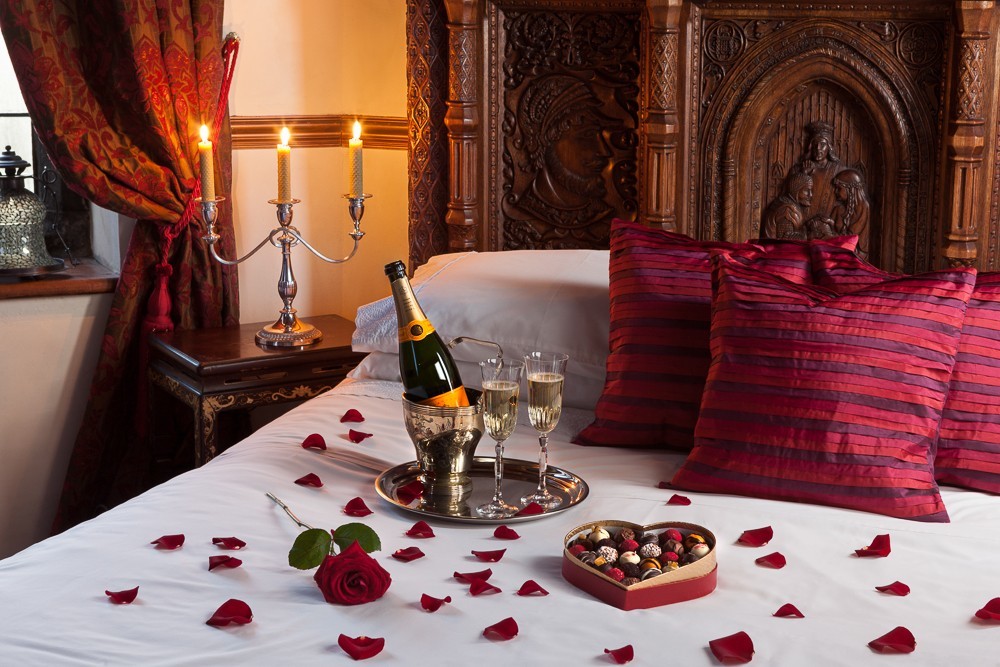 source: decoratorist.com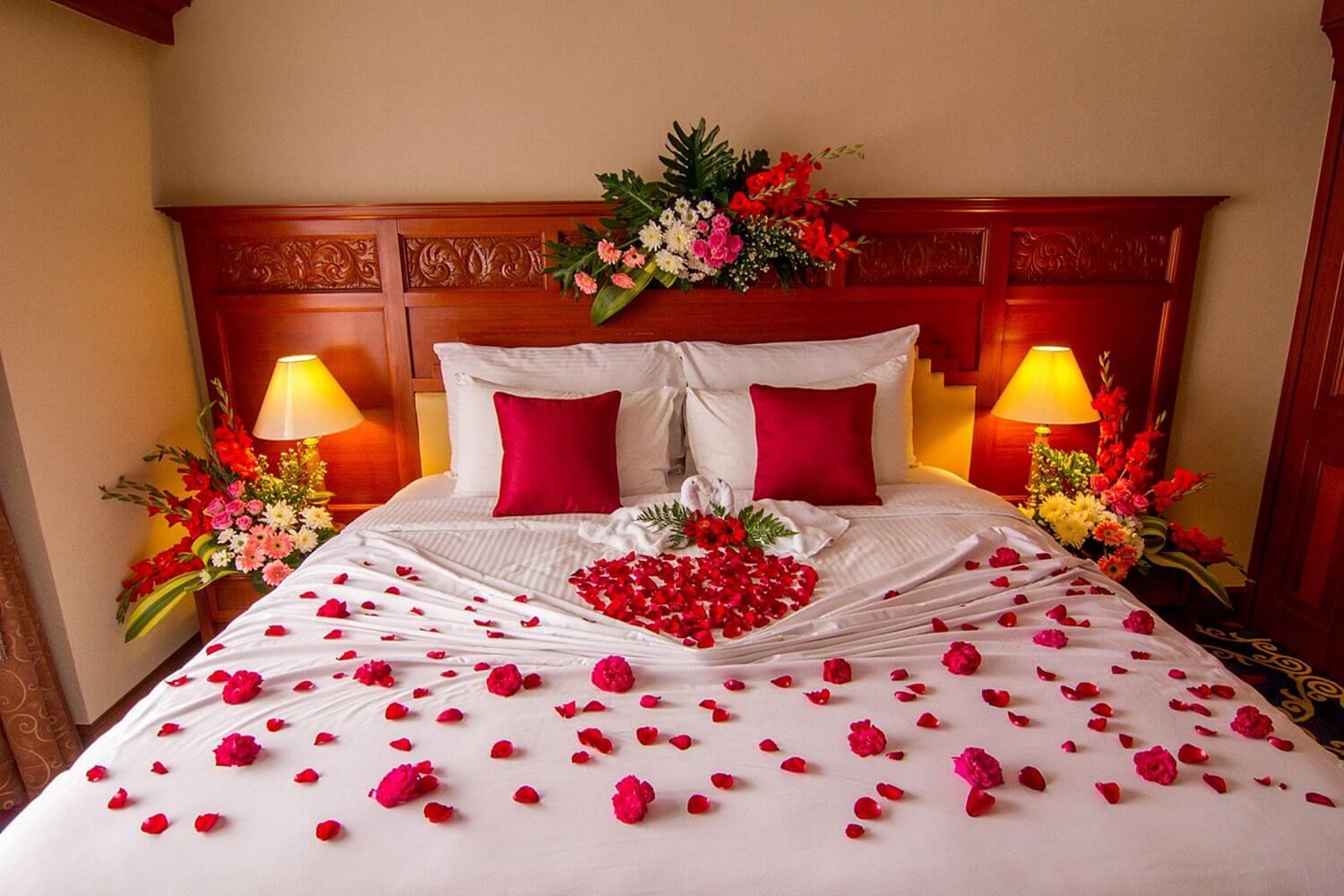 source: dexorate.com
Golden and red with a slight wooden touch is a perfect royal decor. Decorate the bedroom with this golden and red royal combination with red bedding, dramatic curtains, golden light and a gorgeously decorated headboard with little heart-shaped rose petals on the pillows. This décor is enough to set the mood but a thoughtful addition of a love basket with red wine and chocolates will surely help you get good love on this day.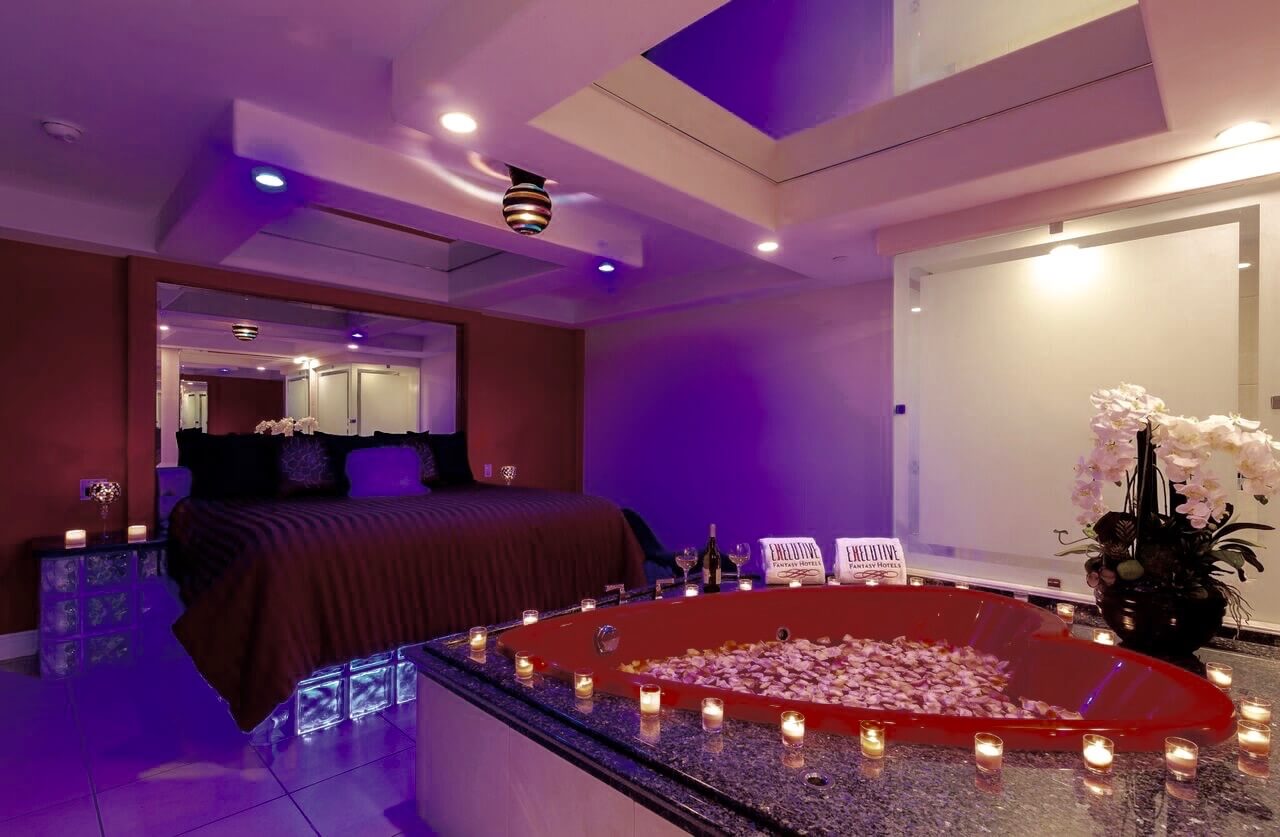 source: executivefantasyhotels.com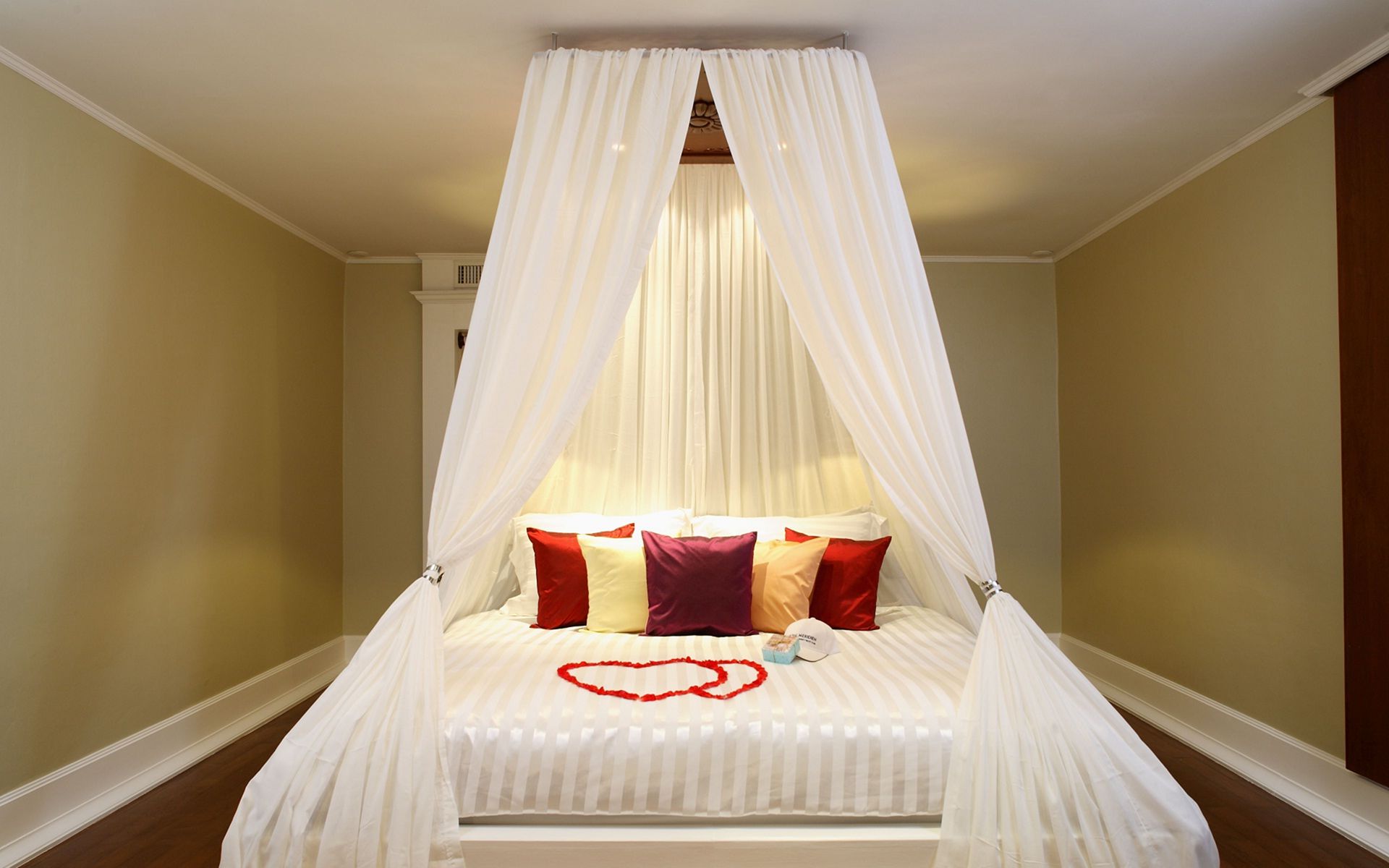 source: dexorate.com
Setting the right mood on this day will make you a winner for sure. While red is a popular choice on this day, set a mood with a violet glow pairing with red accents and dimming lights. If space permits get the bathtub candles and set the mood with relaxing bubble bath and aromatic candles, some roses, and lilies and dimmed purple lights.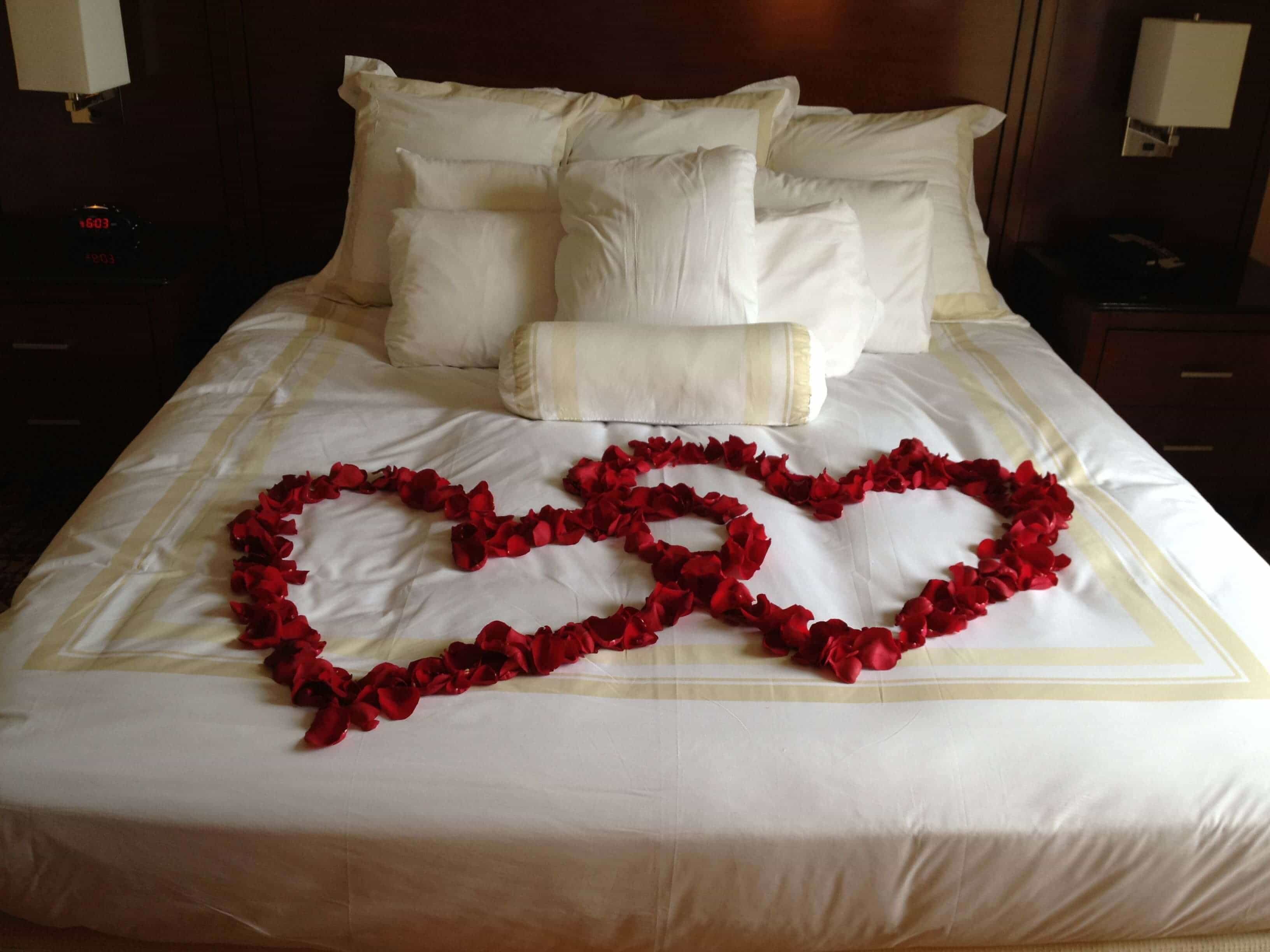 source: pinterest.com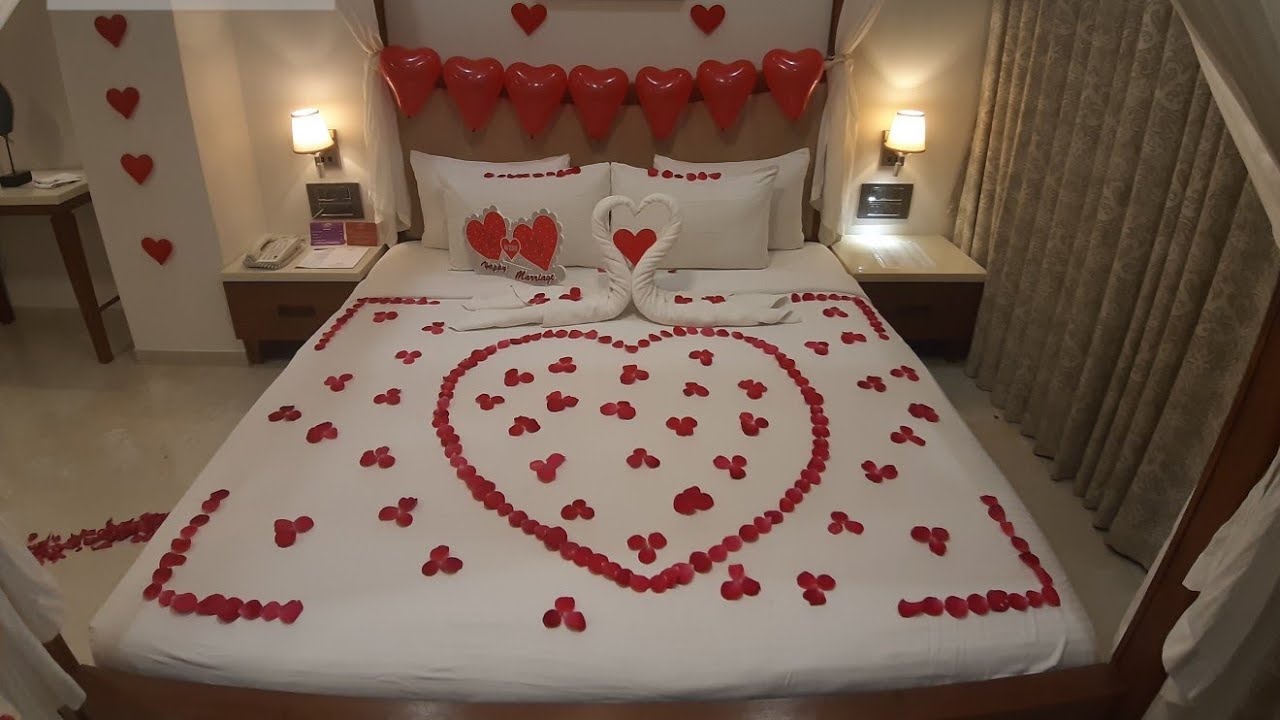 source: youtube.com
Going with a simple decor will not make the day any lessor special. It depends upon the taste of your partner and their likes and dislikes for the novelty. Going with simple white and lacy bedding with lots of white and red pillows will make this place comfy and cozy. Make it more dramatic and cozy by adding a dramatic drape to the bed and add the feel of a romantic gesture. Also, add a beautiful heart with rose petals and complete the simple yet elegant decor.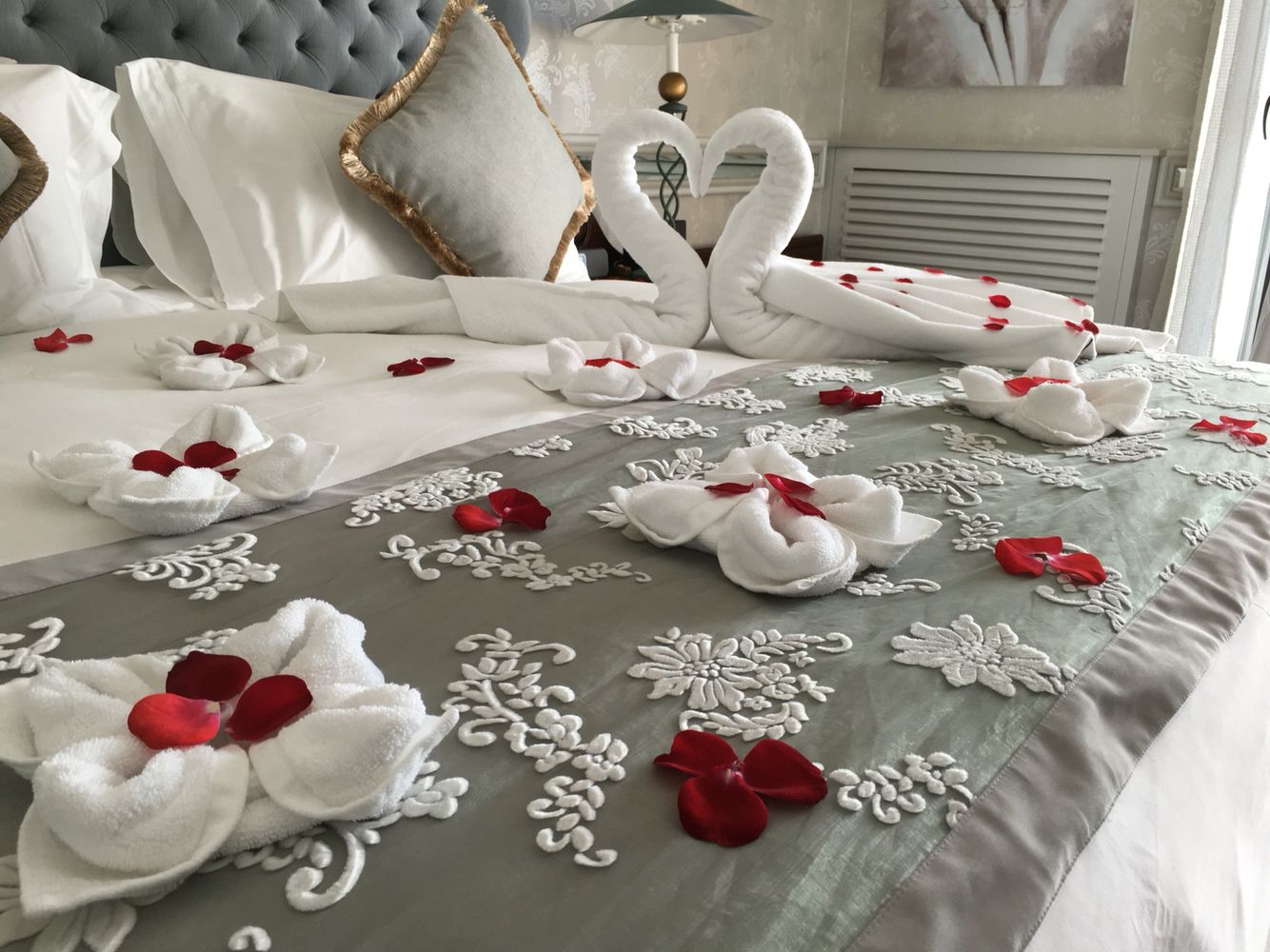 source: pinterest.com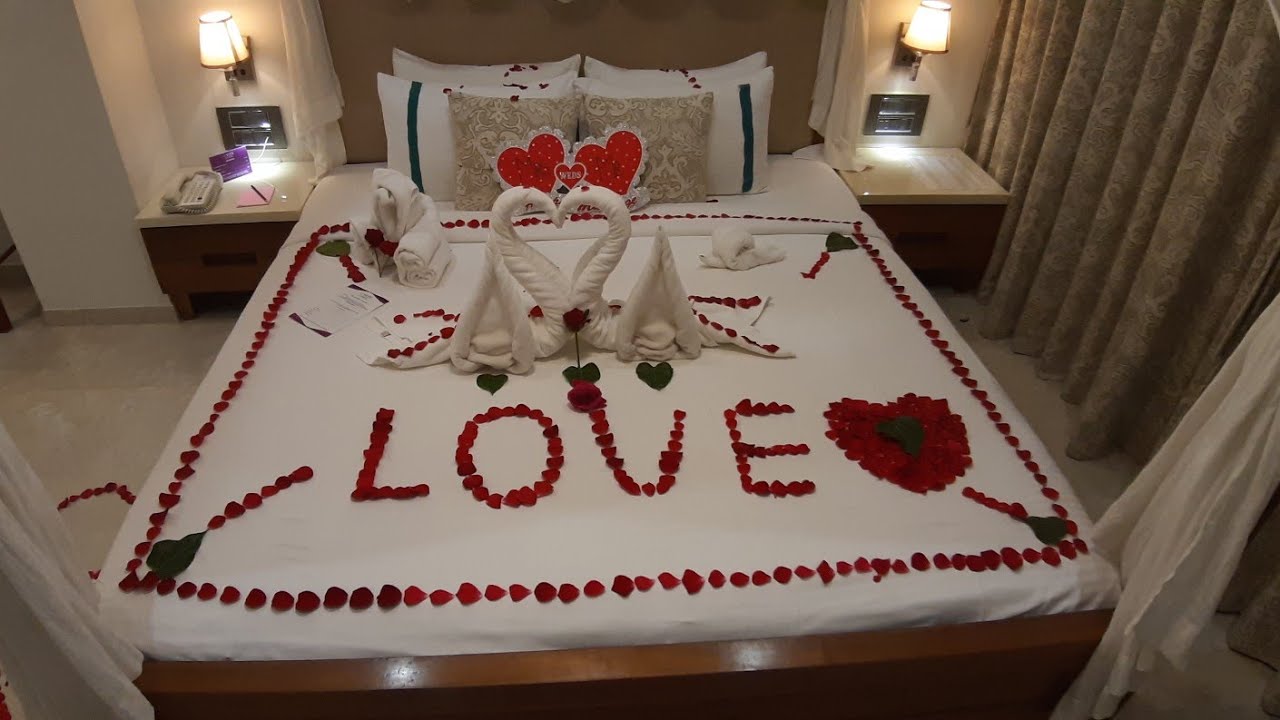 source: youtube.com
Rose, balloons, and chocolates are unarguably ideal for the bedroom decoration but the delicate swan towels will scream your intentions of a romantic evening. These sweet swans add to the romantic accents and the cozy feel of these linens will add to the warmth of the bedroom. Make the room feel tropical with small detailing of candles and rose petals.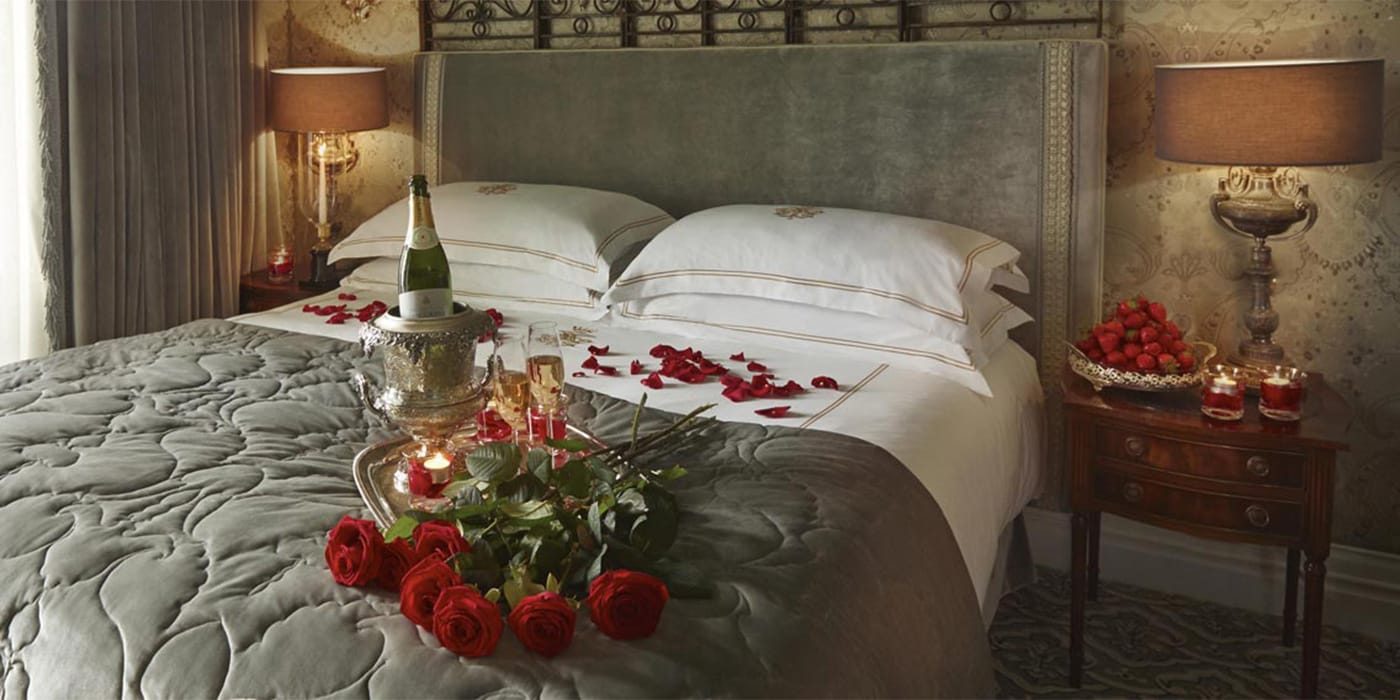 source: oysterboxhotel.com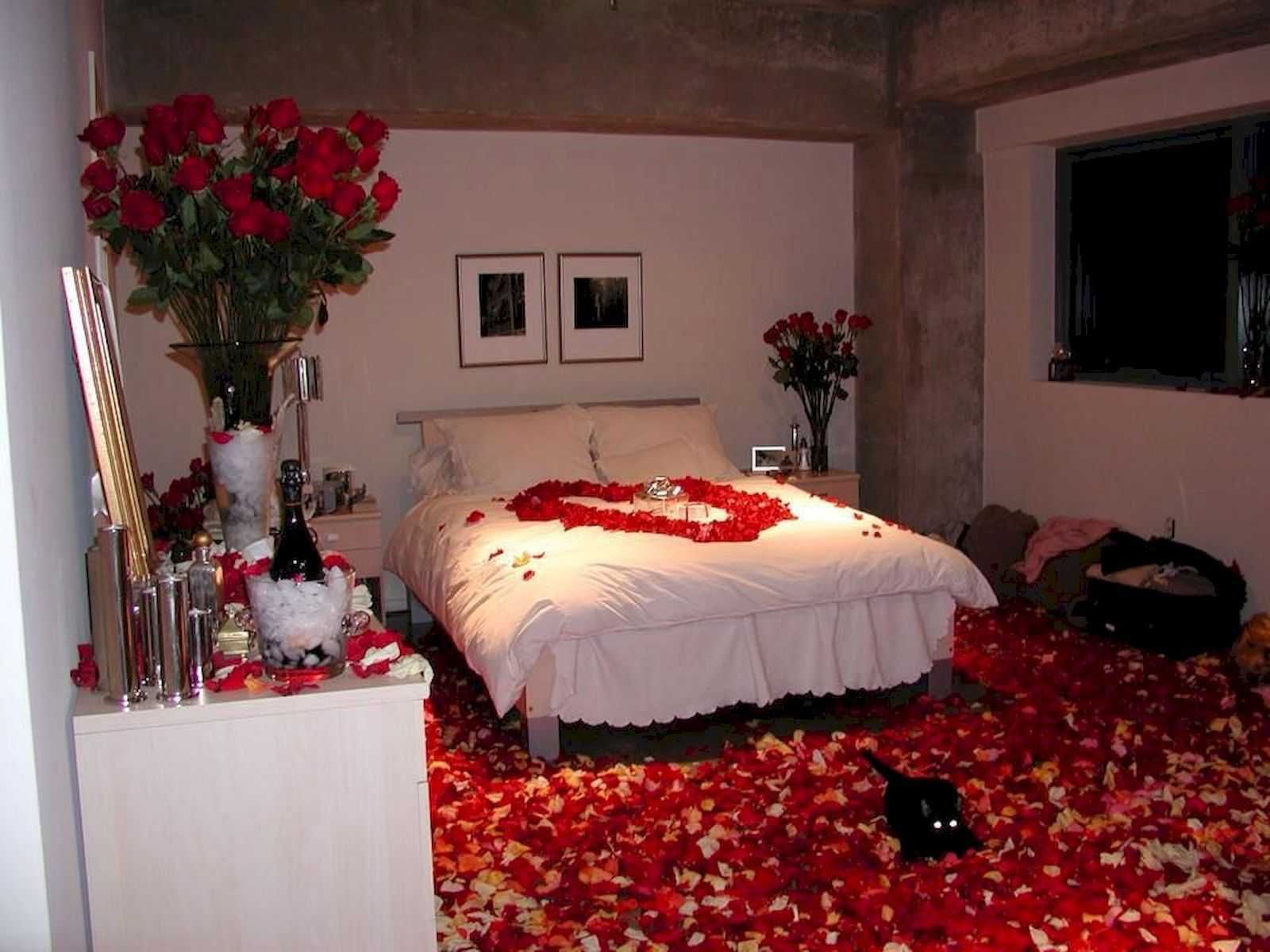 source: pinterest.com
Also, with these romantic swan towels, you can choose to go for the whole bed covered in love sign with flowers and wine and chocolate. This will be a great visual effect and will also show your efforts towards making this day super-special for your love of life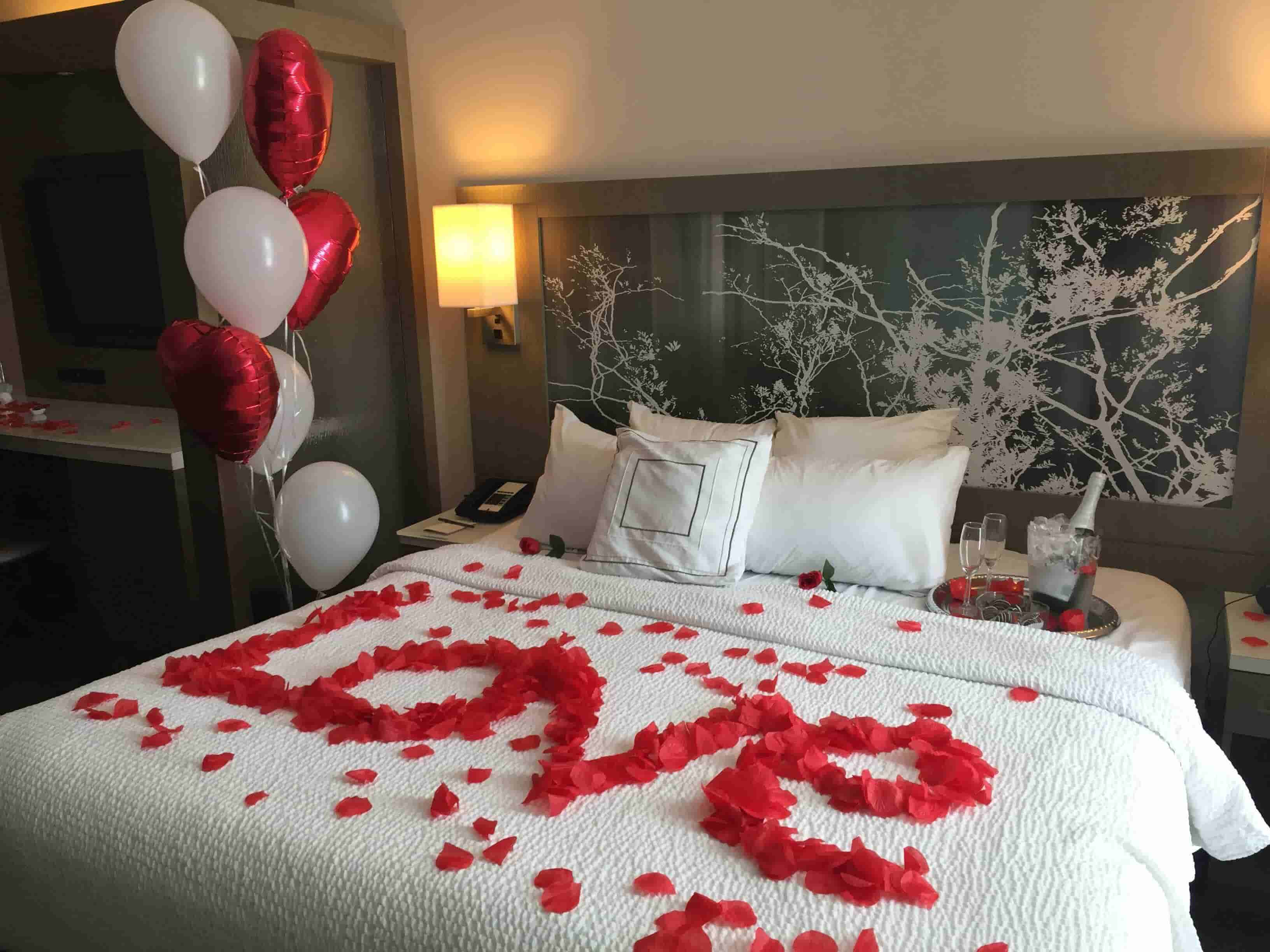 source: tncelebration.com
Additional Tip: Make this day a grand success by love-filled melodious and soft music. Imagine in the dim lights, holding hands with your partner and dancing in each other's arms, falling into each other's eyes. Dreamy, isn't it?