Decorate the table for Valentine's Day with fresh flowers, a colorful candle, and much more decorative ideas at The Architecture Designs. Find the best images and take some ideas to decorate the table.Not everyone has enough time and money to take their love out on a date. For those people who don't have enough time or are on a low budget, here we come with a list of amazing table decorations ideas for Valentine's Day. Your partner will be surprised and happy at the same time and you won't need to spend a lot of money as well! Read on.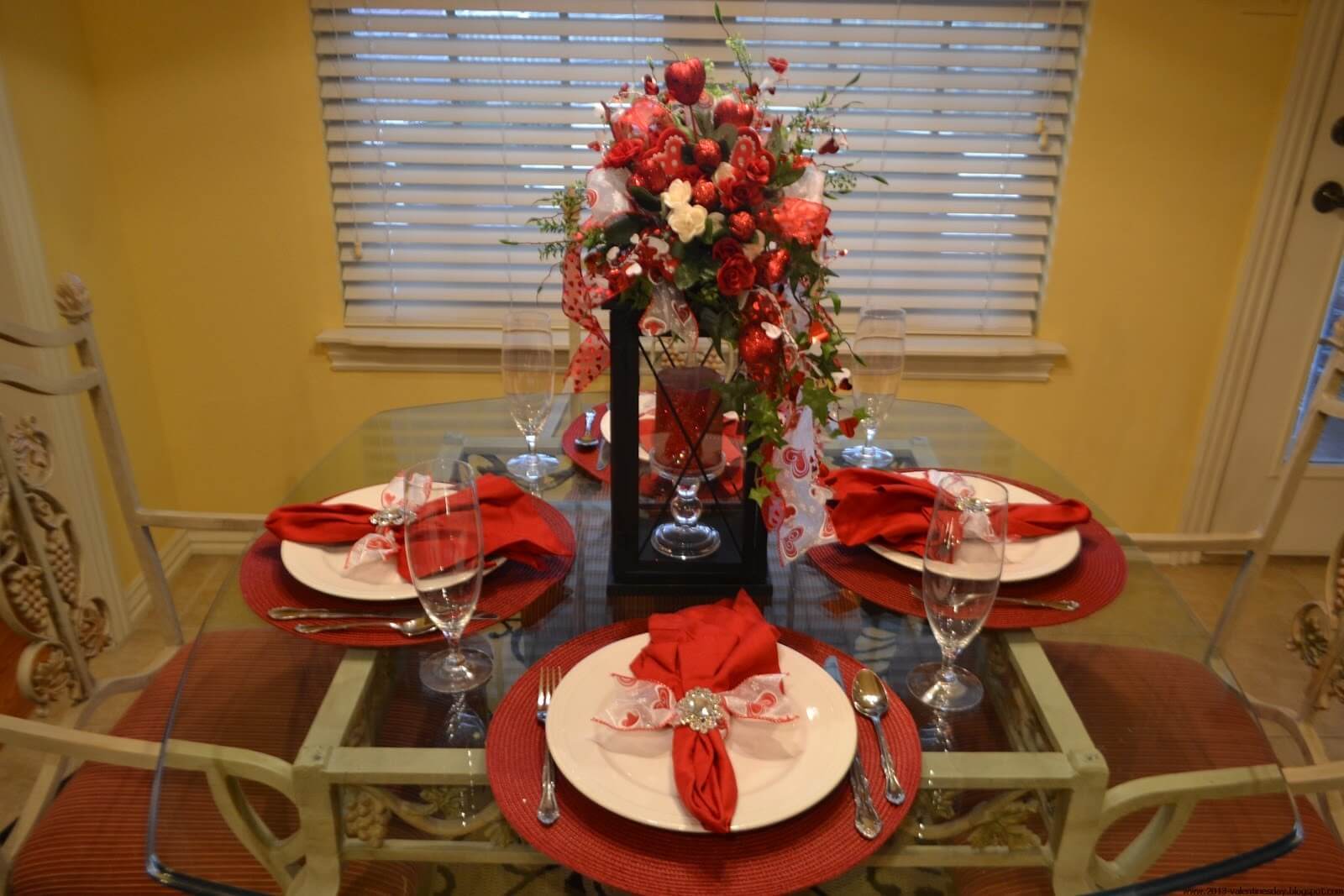 source: decoratorist.com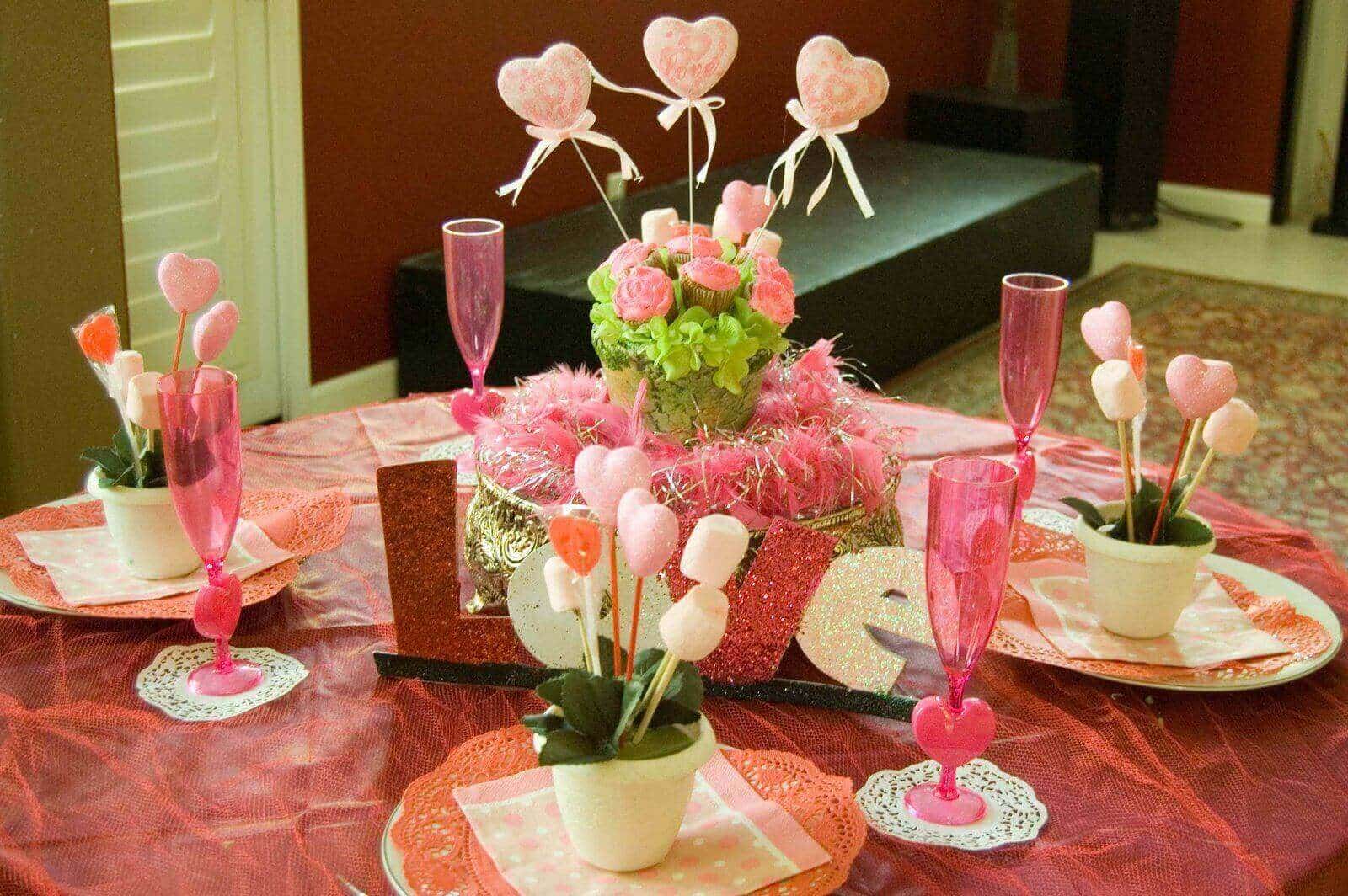 source: pinterest.com
A romantic candlelight dinner can make her happier than a pricey jewelry set. So plan something accordingly. Preferably the table has to be for two. Now place a vase in the center of the table. The vase should be vacant and partially open from all sides. You can also place a beautifully decorated candle diffuser here. Now place a beautiful and aromatic scented candle in it. Place two plates and decorate your napkin as per your choice and place them on the plates. Place two wine glasses and a few flowers here and there. The theme can be red and everything would look breathtaking when the candles are lit.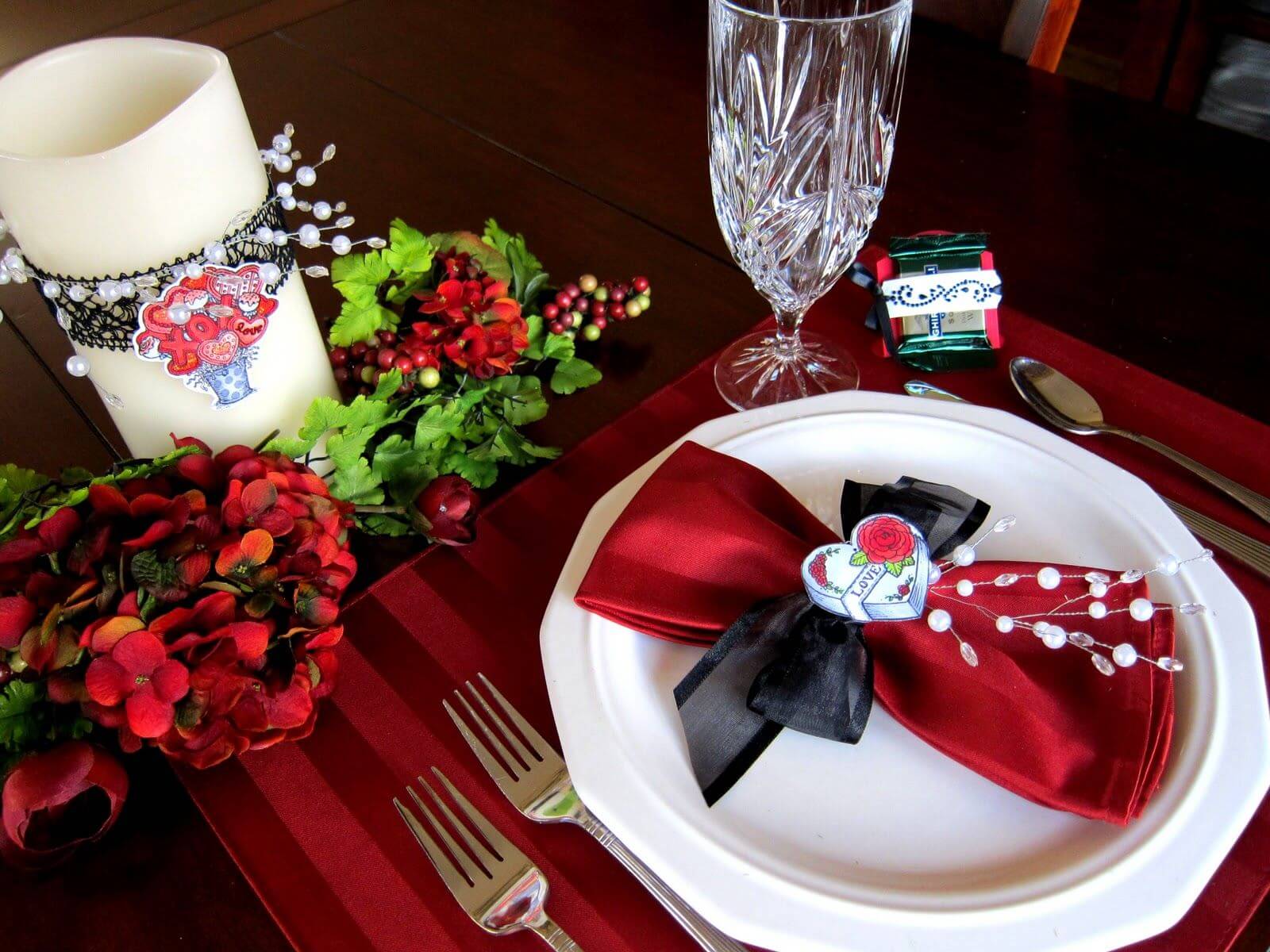 source: sonaeuk.com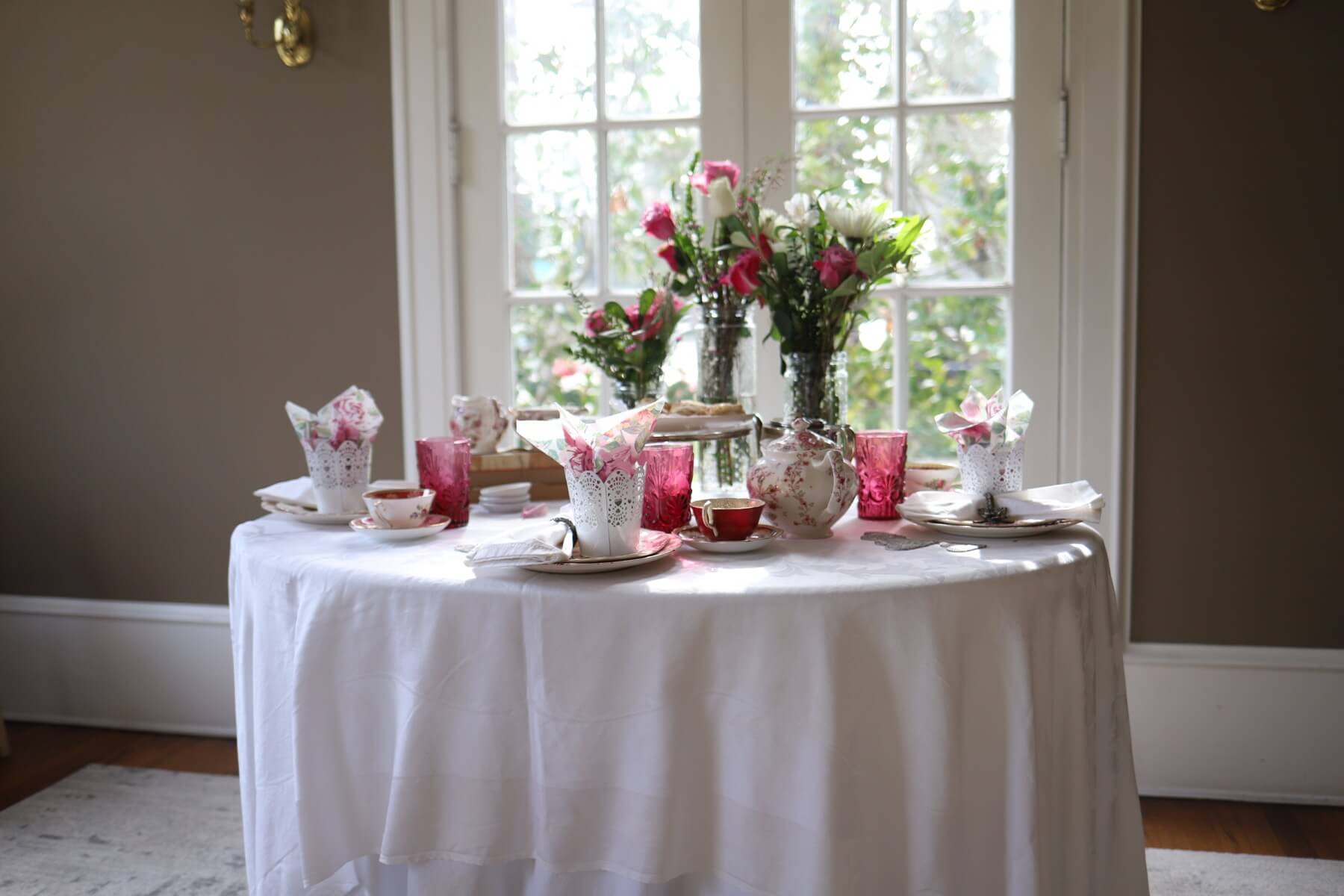 source: my100yearoldhome.com
It is the day of love and if your girl is a bubbly one and if she loves decorated chocolates, then make a wish tree for her. Bake a pot and fill it with some eatable crumbs. Now take some usable sooking sticks, prick heart-shaped chocolates in them and prick the flower onto the crumb. Make a few of these and the whole thing will look like a flower pot. Decorate your table with such pots and with some real flowers as well. Put a LOVE themed cutout in the front and some decorated wine glasses on the table.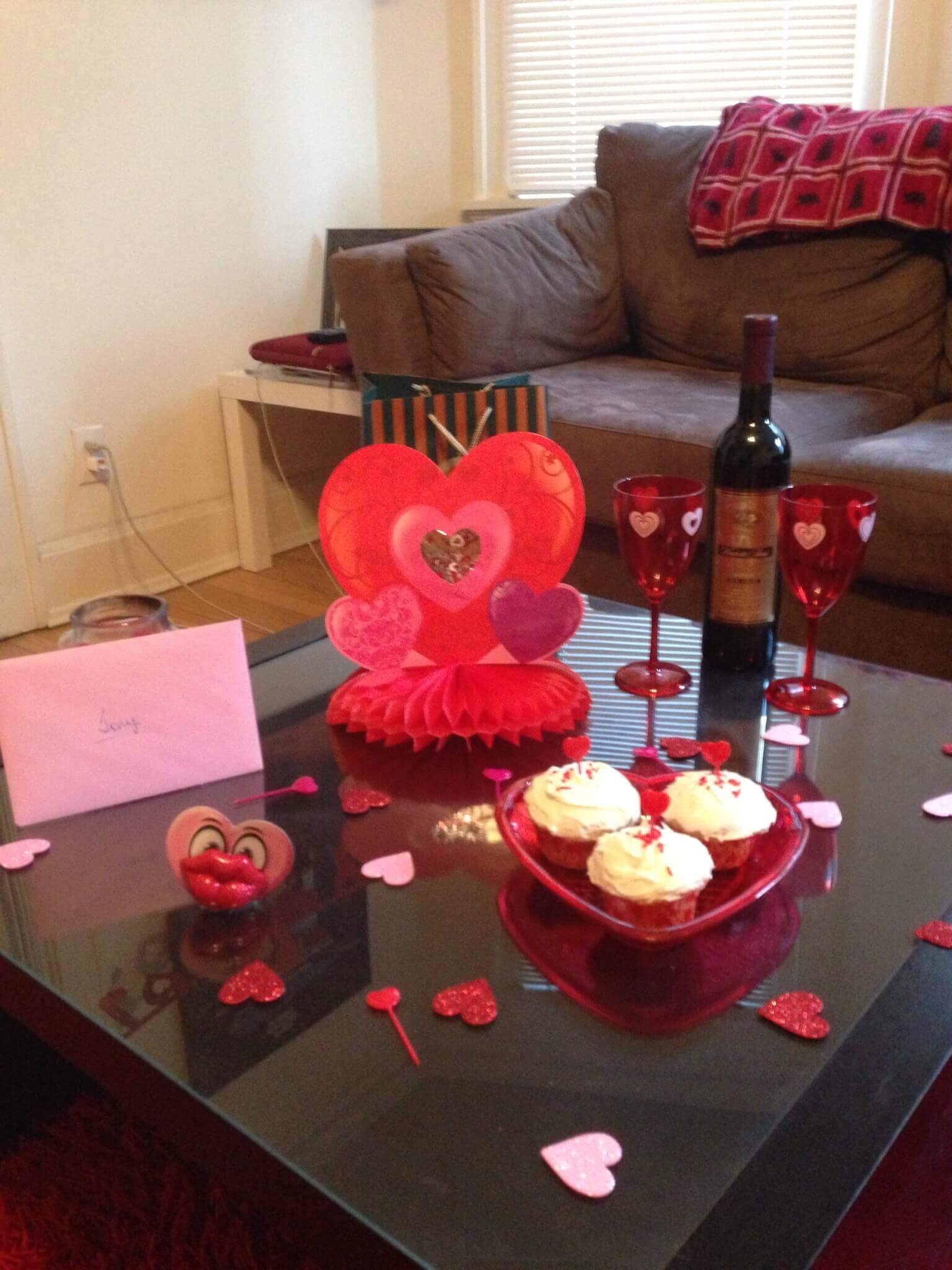 source: themajesticvision.com
Heart-shaped confetti is easily available online. You just need to choose the red and pink colored ones and have to incorporate them into your design. You can take your coffee table and place some cupcakes on it. Now place two red colored wine glasses and the bottle and a few different types of confetti here and there. You can buy some Valentine's Day 2020 figurines here and there as well. This will be a perfect cozy set up for you two.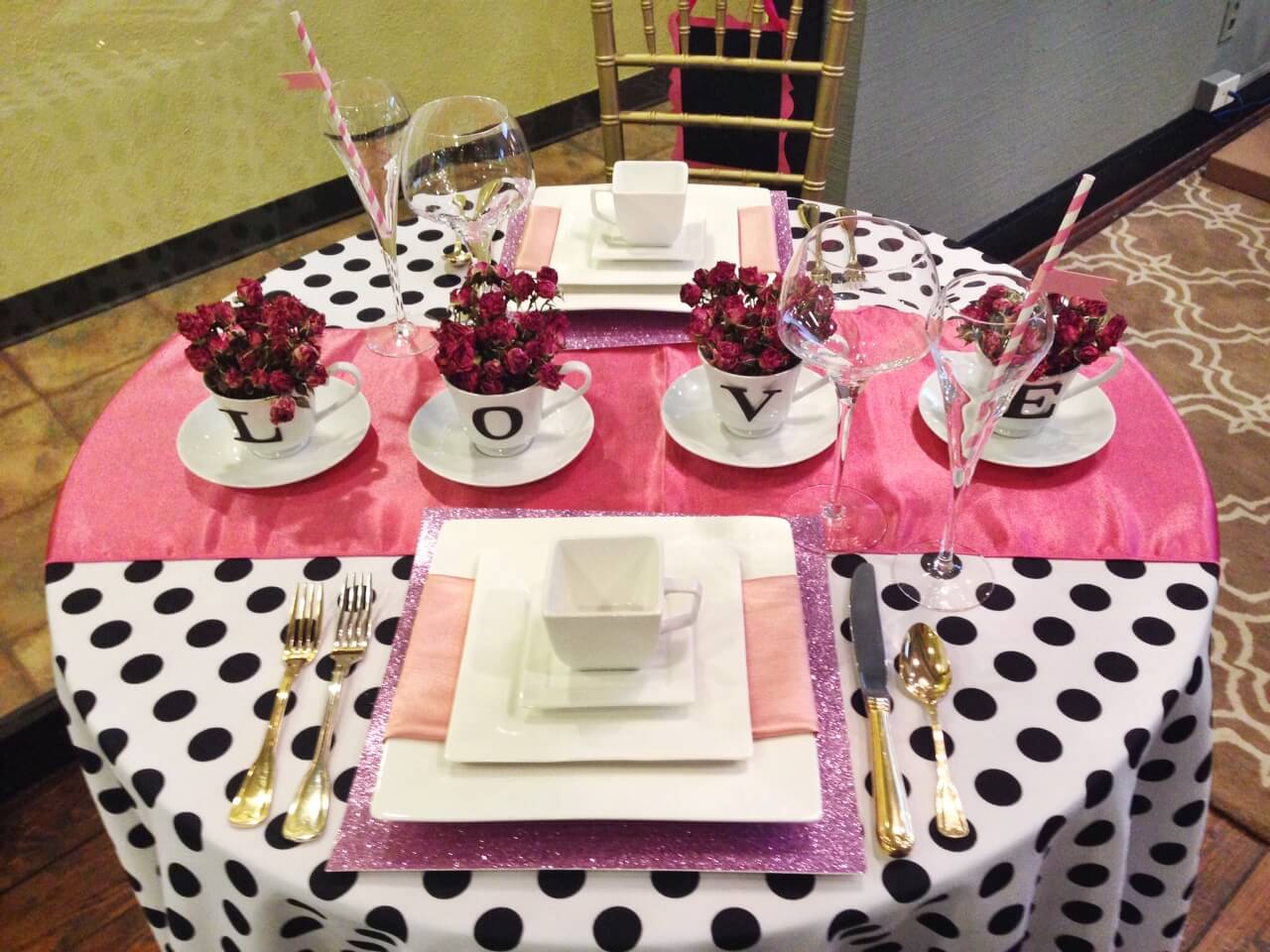 source: libertypartyrental.com
Take a round table. Divide the table with a lace cover. Now place four cups on equal distance. Each cup must carry a letter. So, LOVE will be written on them. Now place lots of roses in each of them. Now place two plates on either side of the divider and decorate the rest of the things according to your choice. Your loved ones will definitely love this table decoration for sure.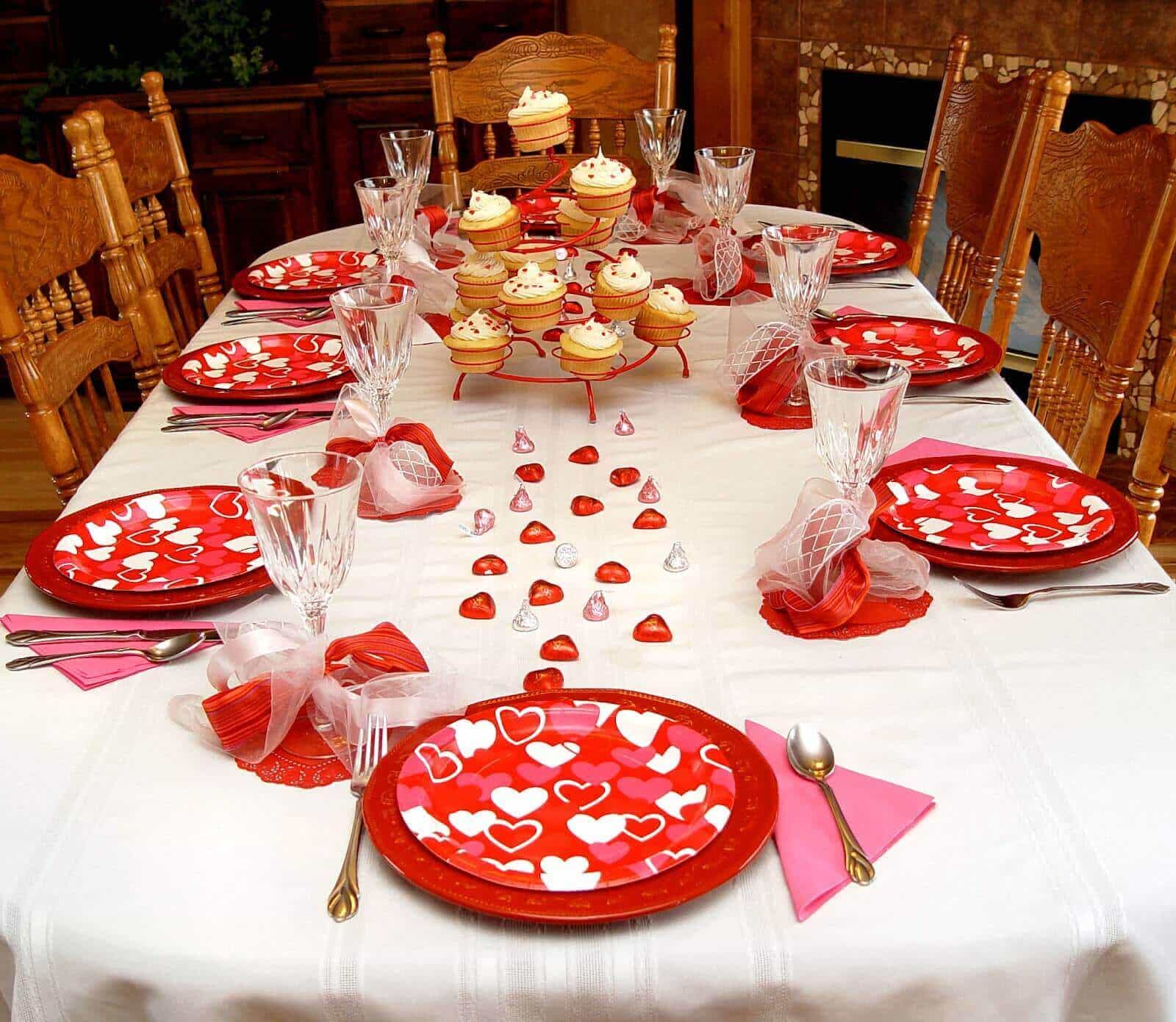 source: jamiecooksitup.com
Are you throwing Valentine's Day party? Then the table decoration for Valentine's Day would be much different for you. You just need to make sure that you keep lots of things on the table. The plates, forks, knives, spoons, napkins, and everything should be red and glittery red. Such things are easily available online and won't bother you much. 
source: instructables.com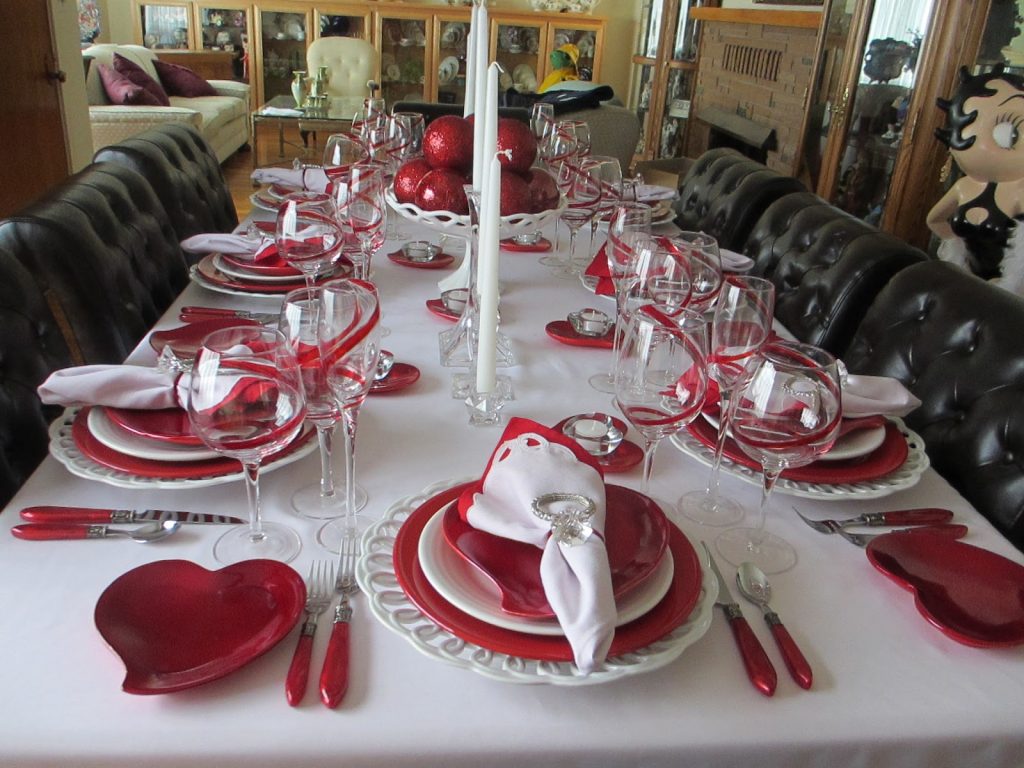 source: thearchitecturedesigns.com
Some people spend this day with their families. So you need to know how to decorate the family table for this Valentine's day. You can buy some red-colored plates where a heart is already drawn in the center.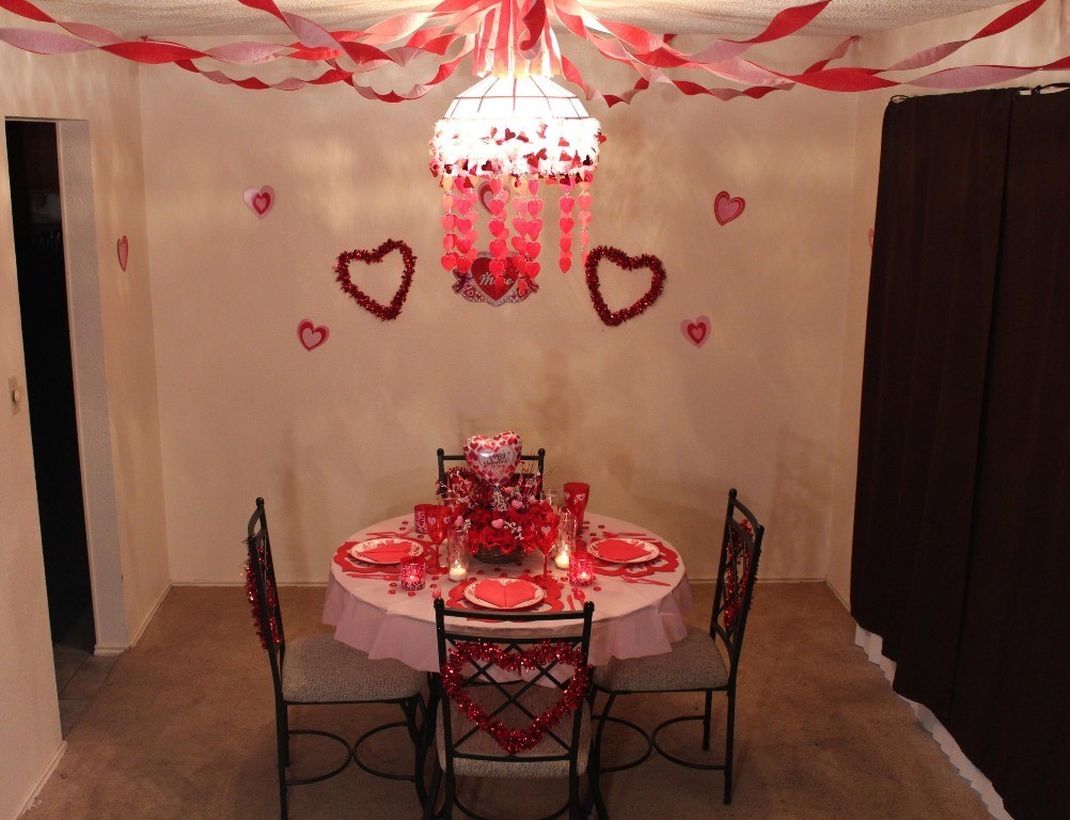 source: talkdecor.com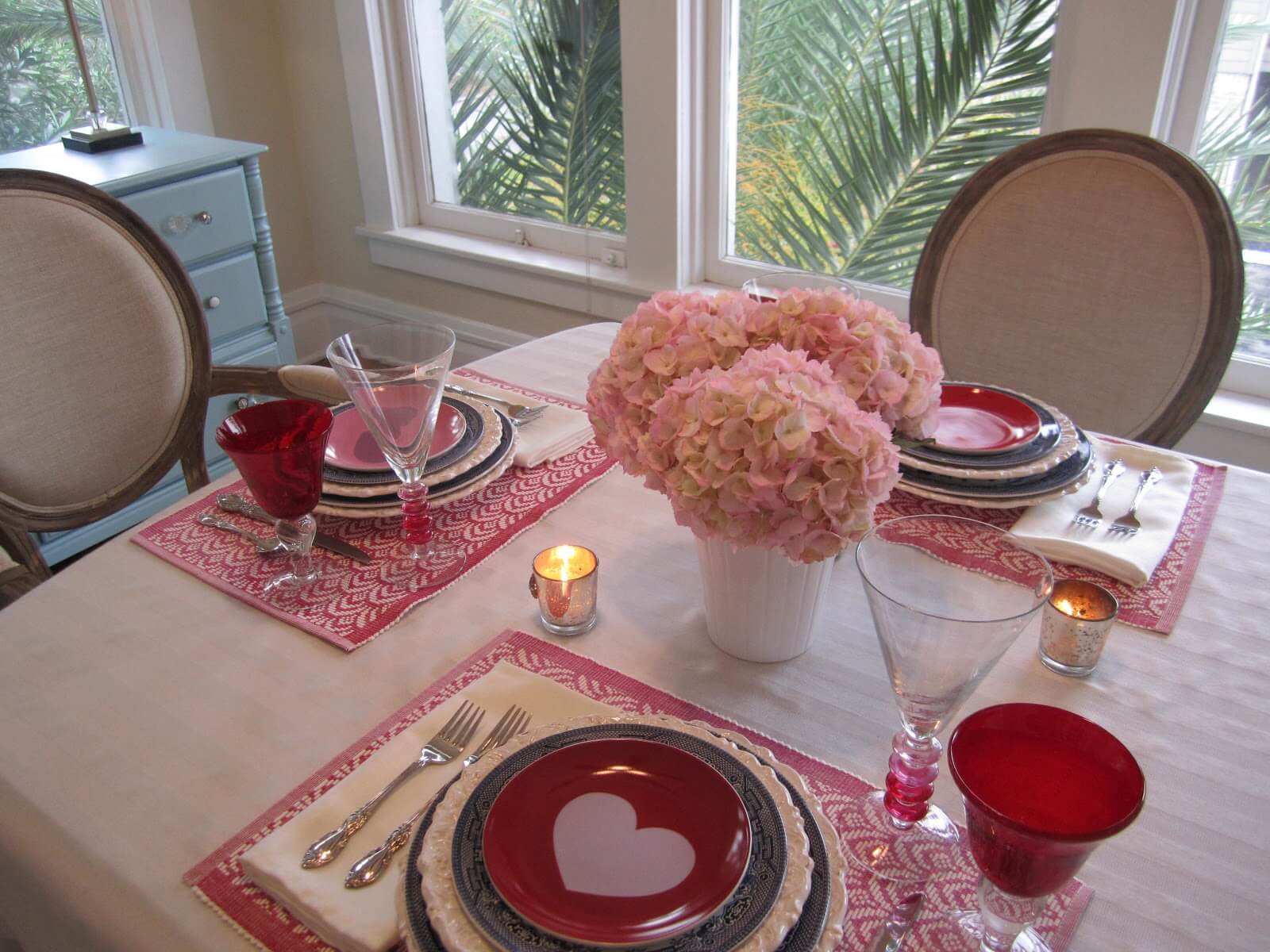 source: homesfeed.com
Now place those plates at the required areas and place wine glasses and other glasses on either side of the plate. Place a fork and knife and put some wonderful flowers in the vase that you are going to put in the middle.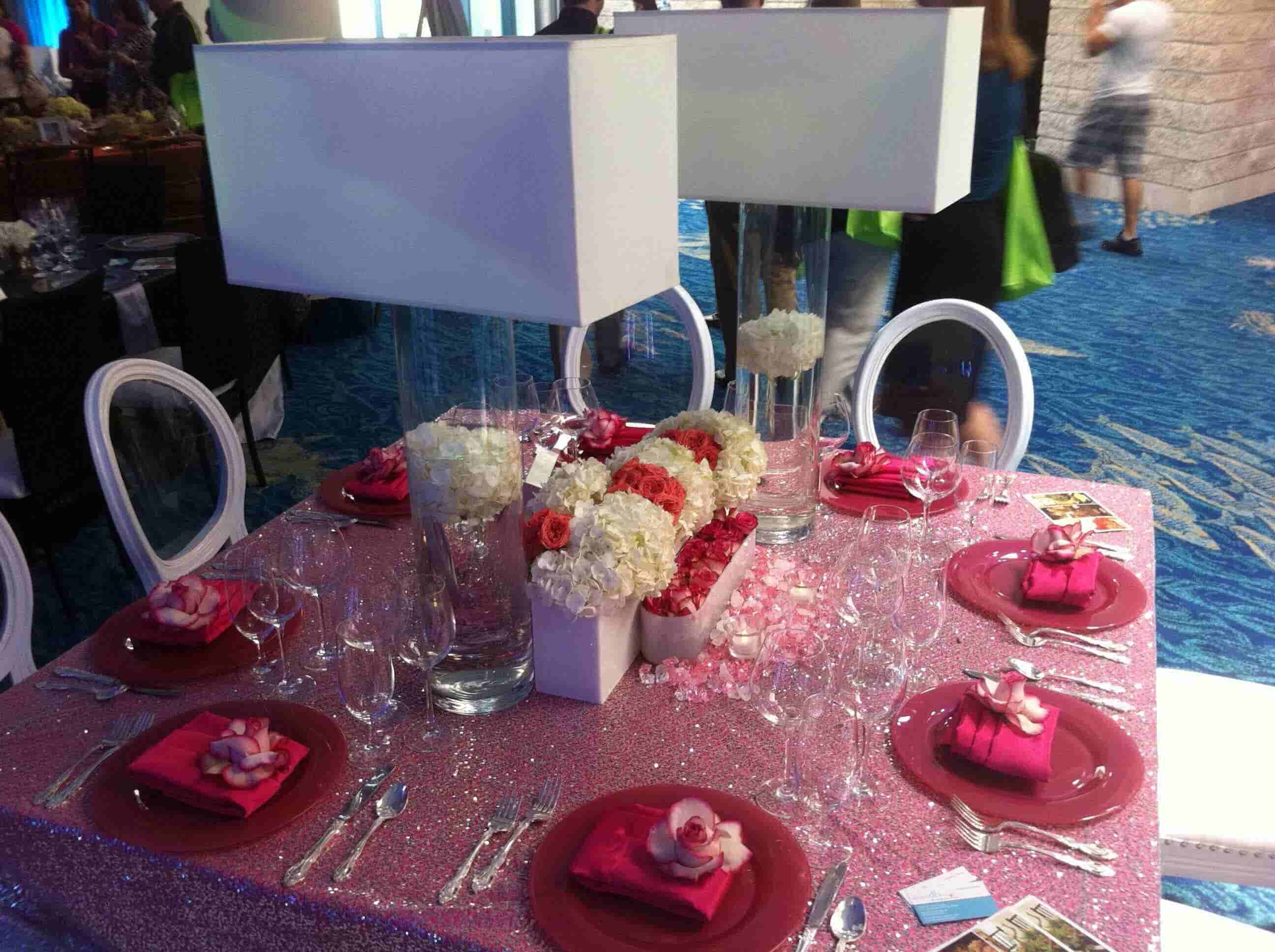 source: exhilarateevents.com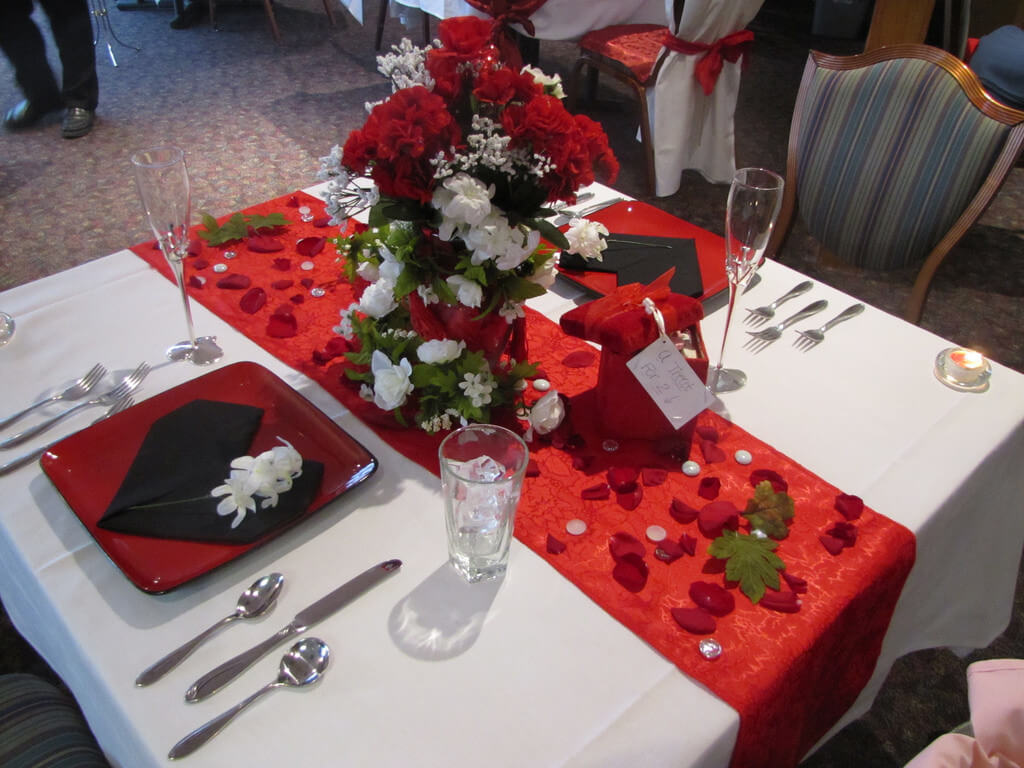 source: decoratorist.com
you just need to plan what you want to put on your table. As people are visiting your place and you have to keep things in bulk, take out red-colored cupcake stands. Put as many cupcakes as possible. Put heart-shaped chocolates in decorated pots. Everything should look good to your guests.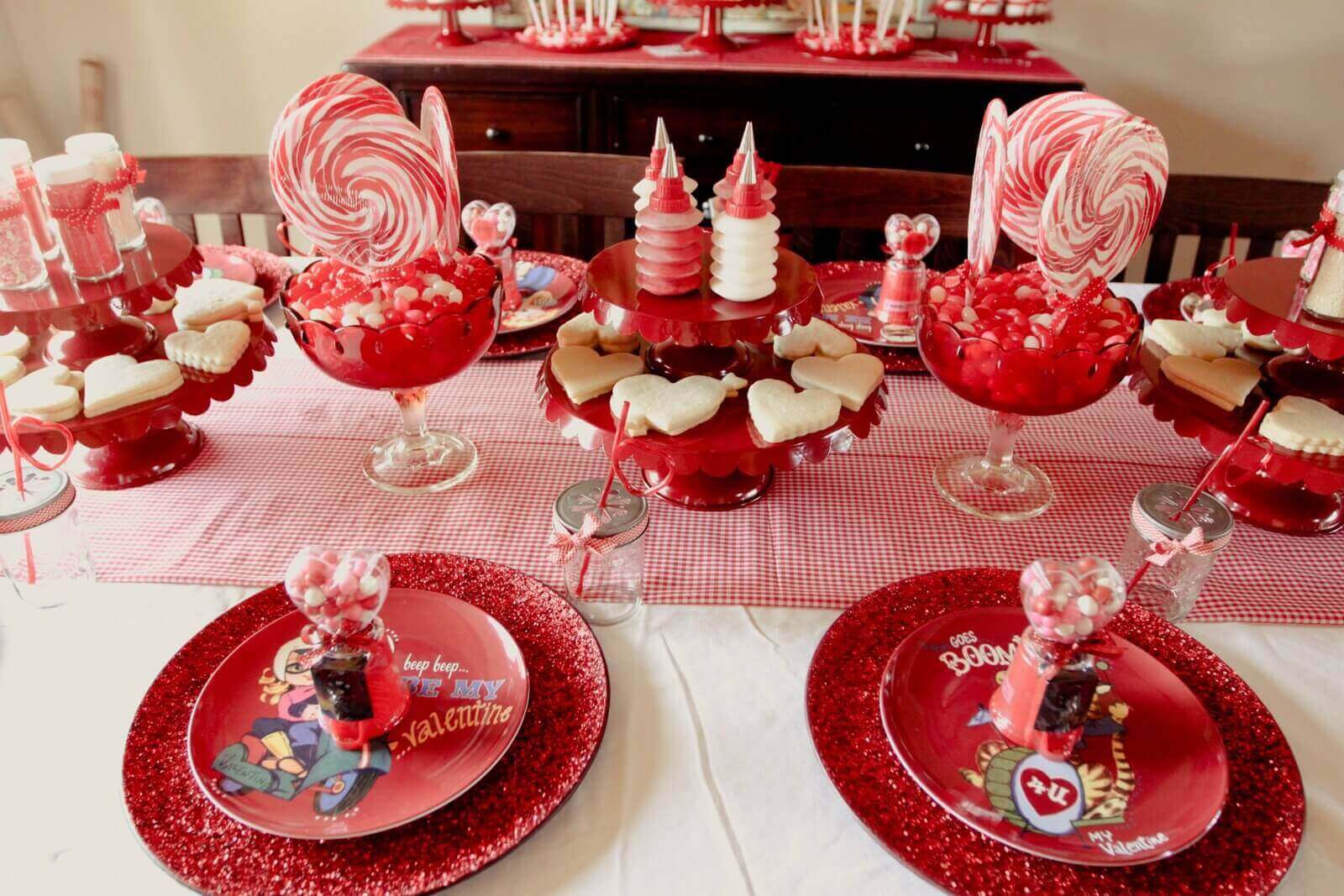 source: jennycookies.com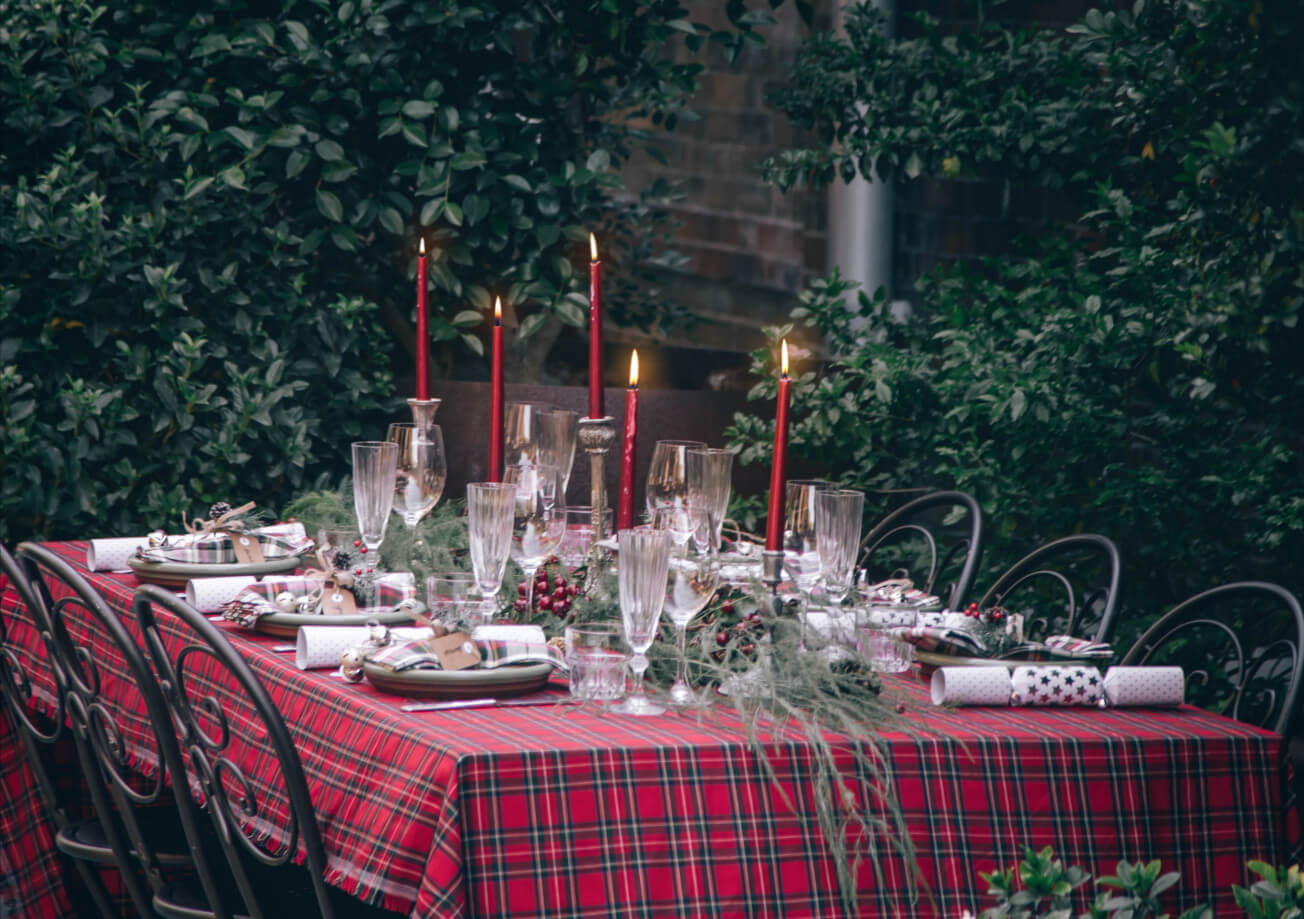 source: decoratorist.com
Outdoor ideas are also available to you. You may like nature a lot. Then why don't you plan something accordingly? Take a long table and put all your necessary crockeries on it. Now place some candle holders with candles and you are good to go. If you have a temporary cover over your head then it will be amazing.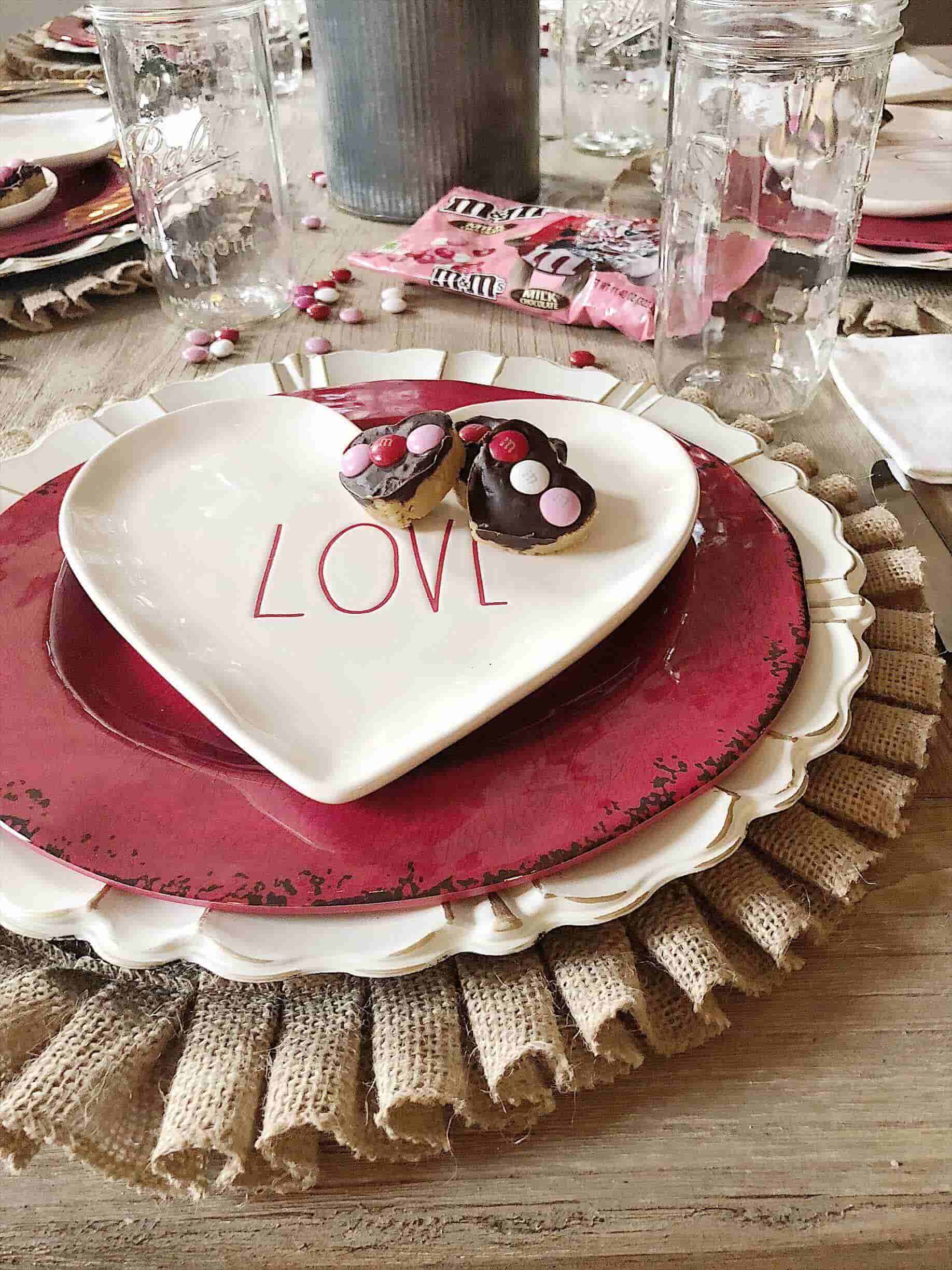 source: my100yearoldhome.com
These are some ideas that you can implement, but besides all of it, just remember, put anything on there that you bought for her with love, and she will definitely love it. Visit Our website The Architecture Designs for more romantic ideas to impress you are loved once.