Staircases are often only seen as a practical feature of a home to get from one floor to another. But they can also be a focal point and offer a unique design to your interior.
There are numerous staircase designs to choose from, so you don't have to stick with the simple straight feature. We take a look at some of the unique staircase designs that are perfect for 2020.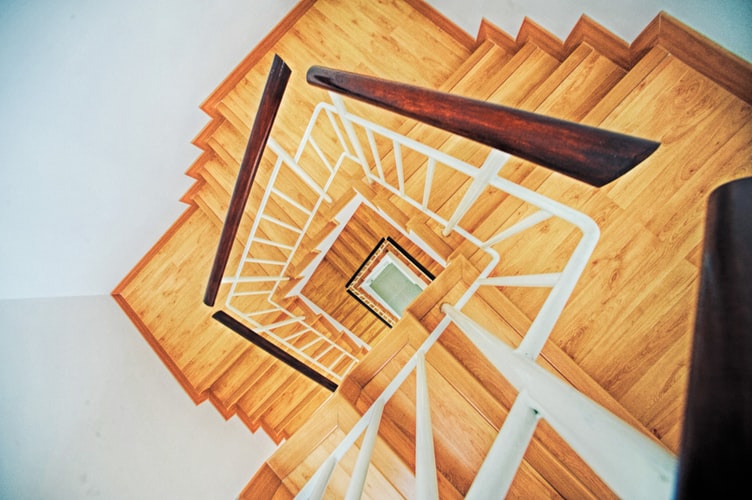 source: unsplash.com
Modern Sophistication 
By using a sculptural design, your staircase can look both elegant and minimalistic. For a modern twist, use materials such as glass and steel as they are clean-cut and have a contemporary aesthetic.
A Bright and Airy Design
Having see-through glass paneling can also open up space and provide more light, while also making the room appear bigger. The hallway will feel bright and airy with the exposed metal and reflective glass staircase.
Easy to Maintain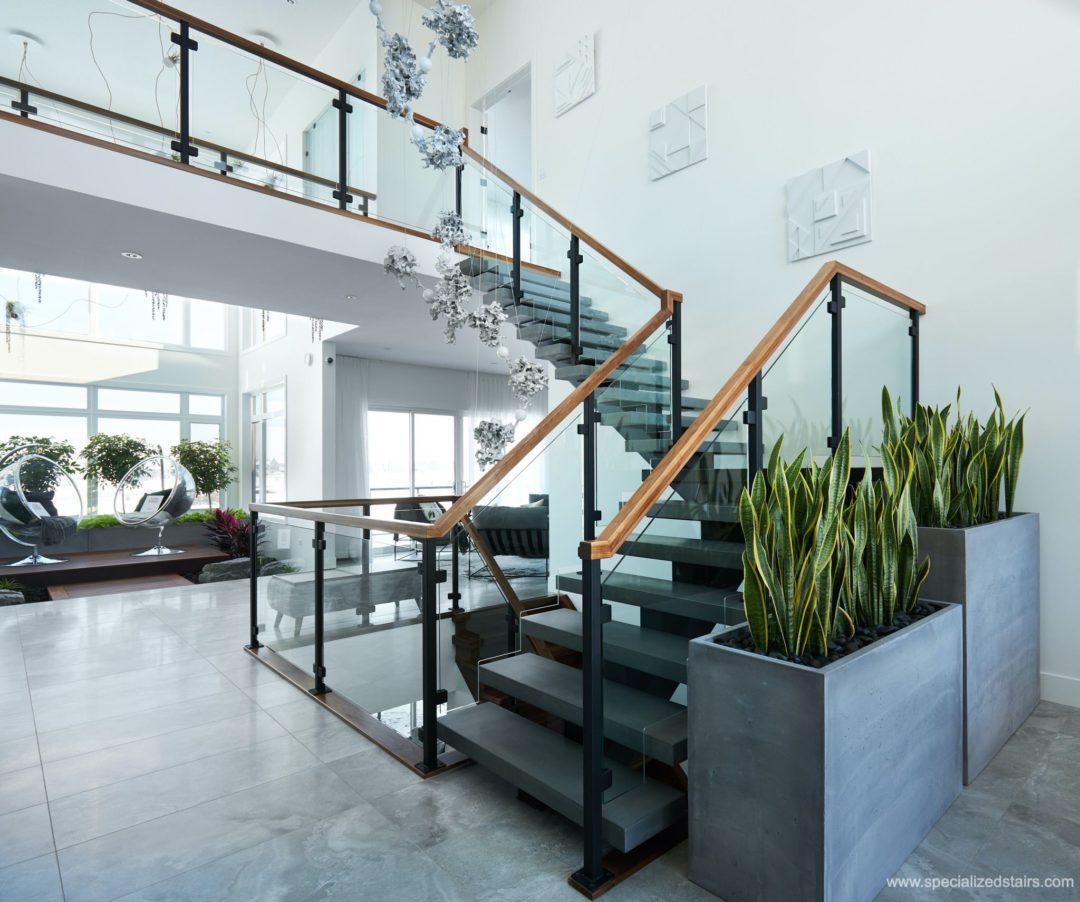 source: specializedstairs.com
By using both glass and steel, the general aesthetic already appears spotless and fresh. Using such simple materials, the staircase is both easy to maintain and keep clean.
Steel is incredibly strong and is extremely unlikely to break or fault when compared to other materials such as wood. So, it would be rare for any repairs to be needed.
Quirky Angles 
Angular staircase designs are becoming increasingly popular because not only are they practical, by they also add a certain quirk to an interior. The design is clean and crisp while also maintaining a minimalistic feel. This style is suitable for all interior decors as it is easy to adapt.
Can Suit Any Interior Decor 
An angular staircase can be created in all sorts of materials, with each providing a different aesthetic. For a more rustic and antique look, wooden stairs could be a good option. If your interior is more contemporary, then opt for metal or glass stairs for a sleek and timeless aesthetic.
You Will Gain Landing Space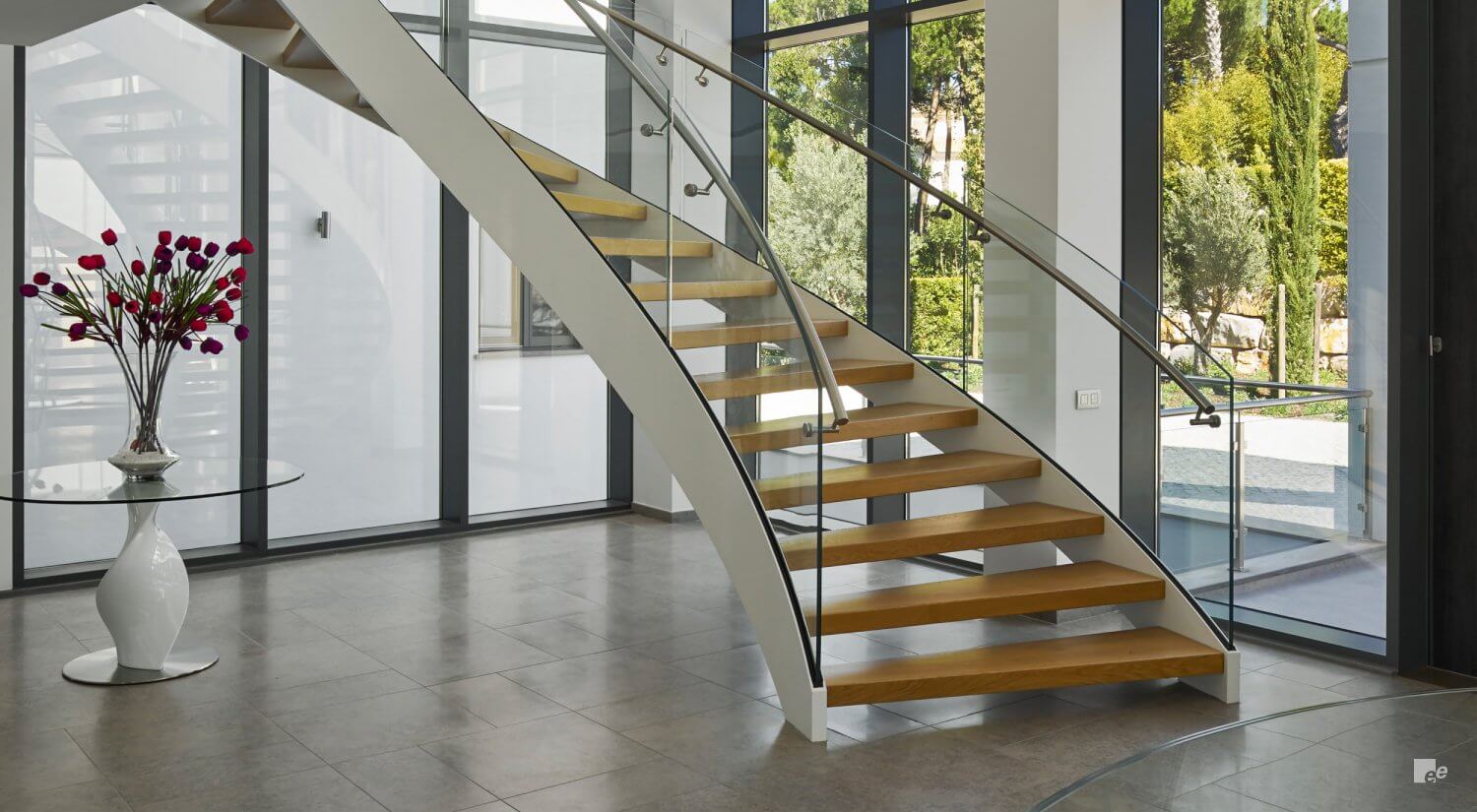 source: eestairs.com
For those who like quaint features and home décor, with an angular staircase, you will gain some space in between each set of stairs to decorate. Houseplants and small tables with keepsakes on are lovely ways to make your staircase more interesting and homely.
Smooth Swirls 
Both beautiful and elegant, the spiral staircase is a classic! The twisting design dates back to around 480BC, and it is still prevalent today. The style is simplistic and sleek while making the stairs look effortless as they form one sweep motion.
Space Efficient
Spiral staircases are great for smaller spaces as they require far less room than other designs. You will often find a spiral staircase in small apartments that have a minimal amount of loft space, and this is because the design requires little room.
Luxurious Aesthetic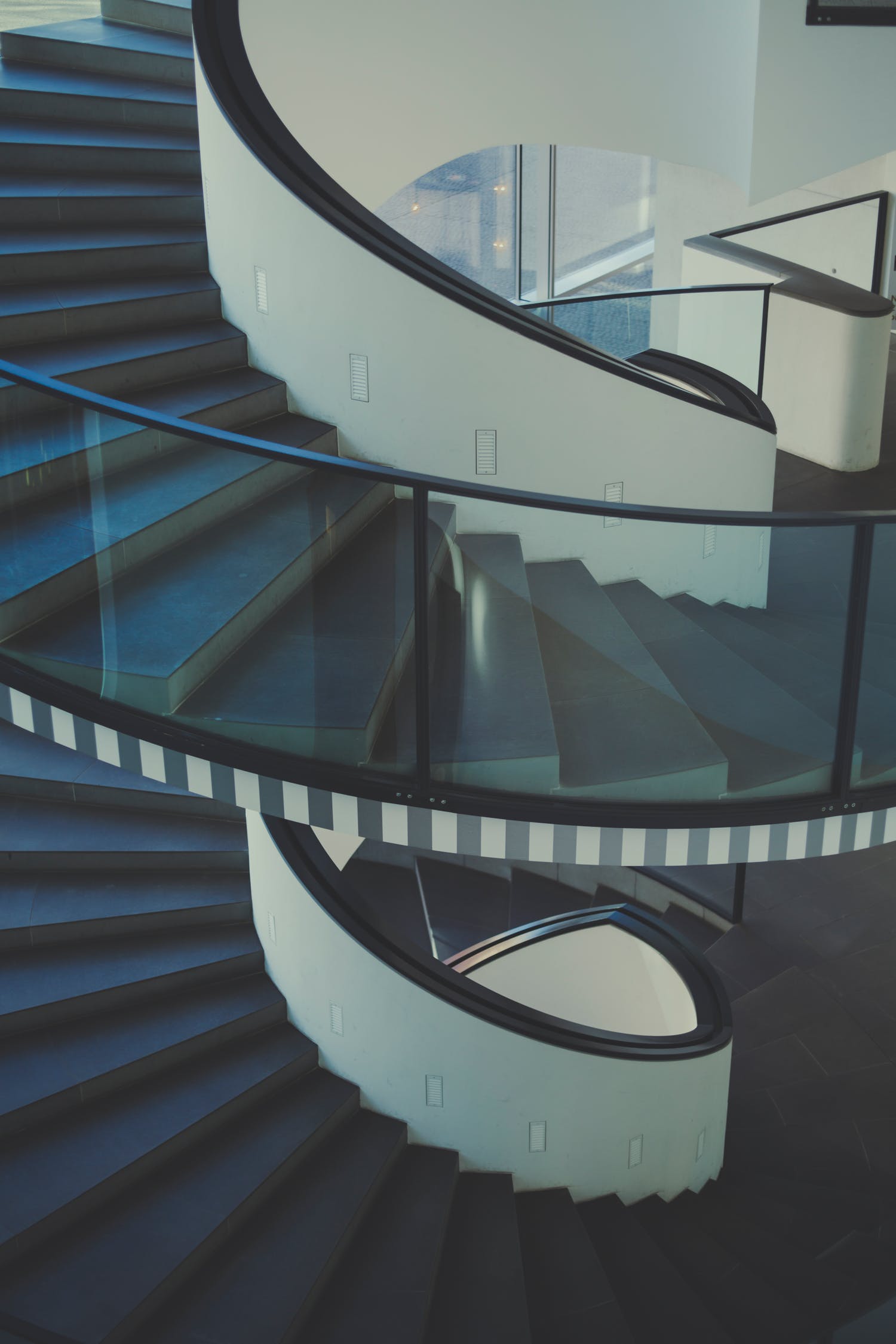 source: artisticstairs-us.com
Spiral staircases are known for looking both luxurious and grand. Adding this design to your home can create a striking and eye-catching feature. As the hallway is the gateway to your home, this could be the perfect staircase design to create the best first impressions.
Effortlessly Floating 
Floating staircases are the perfect way to open up space and allow as much light to enter the room as possible. The contemporary design is clean-cut and polished, creating a beautiful centerpiece for your hallway.
Space Saver
By opting for the floating design, you will gain open space beneath the staircase. You can use this space however you like, but it could be a great reading spot! Add a comfy chair, cozy rug, and a small bookshelf, and you have the perfect reading snug.
Alternatively, you could use this space to free your hallway of clutter and store coats and shoes here; that way, they are removed from the walkway.
Brings Light and Opens Up the Room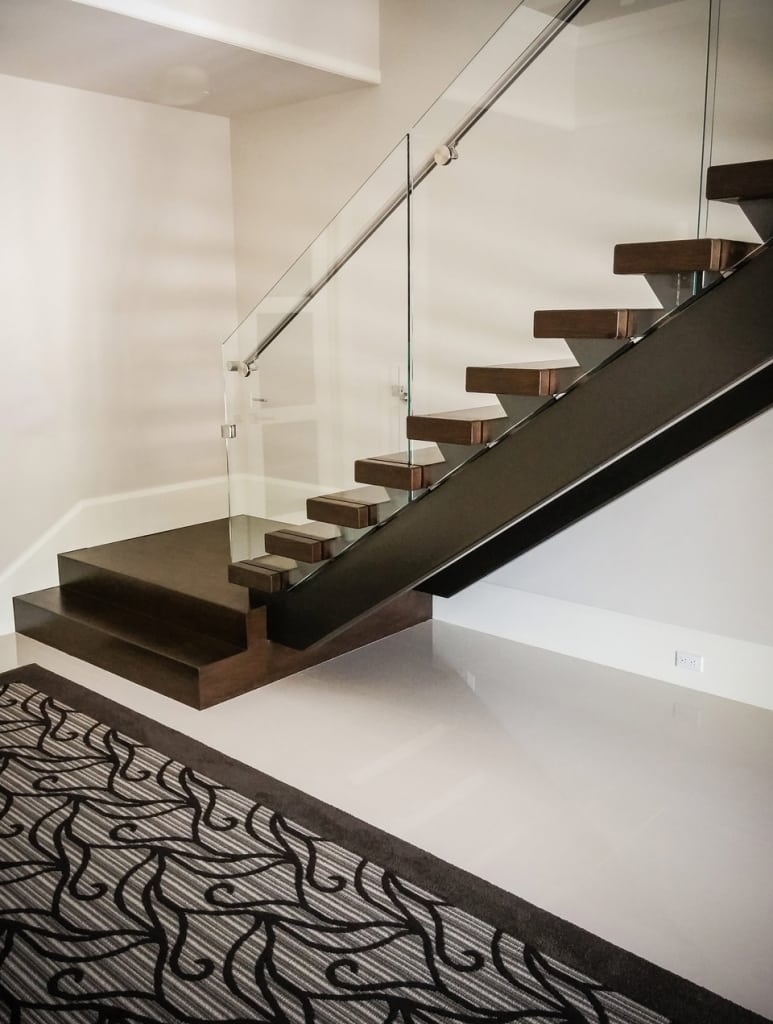 source: anyweld.co.uk
Using glass panels along the side of the staircase can help to open up space and make the room appear bigger. The see-through design also allows light to cascade across the hallway, creating a brighter and airier space.
The open stair design adds continuity to the room by not blocking off the section of the hallway. Instead, you can see through each step and therefore, the space flows and appears more connected.
Put Your Stamp on Your Staircase
No matter what style of staircase you choose, ensure that it is unique to you and suits your interior and personality. You could do this in many ways, but here are some of the most common and popular methods:
Adding a carpet strip to wood stairs
Placing fairy lights along the handrail
Painting wooden stairs a bold color or pattern
Hanging photo frames and artwork on the walls
Would You Like Some Assistance with Choosing the Design? 
If you are a little overwhelmed by the sheer volume of staircase designs at www.thearchitecturedesigns.com to choose from or maybe you aren't too sure what would work in your interior, why not contact some professionals?
ANY Weld is a steel staircase fabricators who can design and manufacture a vast range of designs. Every staircase is tailored to suit the vision, requirements, and budget of every customer, so why not get in touch with them today? They also offer free consultations with no further obligations!