Loft bedrooms are the cool kids in the world of interior design. There's no debate. There's something about this open-concept, high-ceilinged environment that radiates easy design. However, if the loft is on the tiny side, having everything under one ceiling, or even everything in one room, has its limitations. So, whether you're searching for warehouse-style loft inspiration or modest apartment solutions, these loft bedroom ideas will help you optimize both design and utility.
Making the best of a loft bedroom normally involves embracing the inconvenient areas that might accompany it. Inserting shelves or a desk into a tricky corner, or having cupboards custom-built to fit a sloped roof, if possible, is a great way to maximize space and provide a useful storage option.
If you are still wondering what to do in your loft bedroom here are some tips or ideas that you can consider on what to do to make the most out of your loft bedroom storage.
Pick Out the Right Size for Your Bed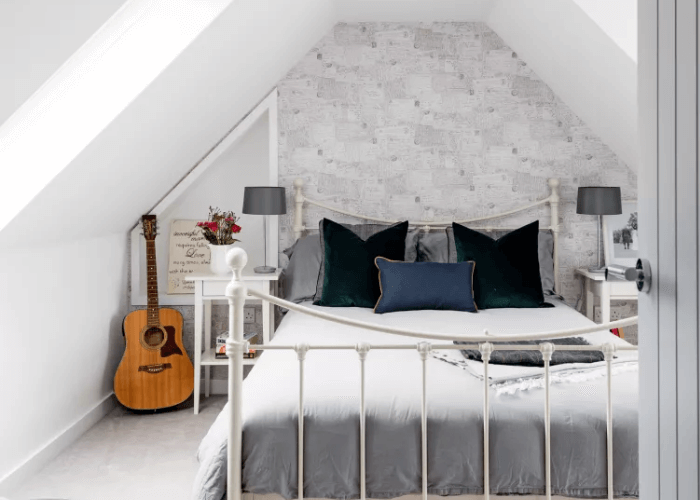 Let's be real, everyone would realize that a bed takes the most space and important furniture in a loft bedroom, especially if it's a small bedroom. To create a comfortable or ideal loft bedroom, try to maximize your space by selecting the right bed size.
To decide which bed size is best for your bedroom space, measure and write down the dimensions of your bedroom, especially where you want to place your bed, from the length of the wall to the closet's doors. This helps to select the bed size (King, Queen, Full, Twin, etc.) that best fits in your loft space while still allowing you to freely move around the room. Another small tip is to invest a little money in a comfortable mattress, such as one from Birch Natural Mattress, The WinkBed, or Uratex, for the best sleeping quality.
Select A Headboard With A Lot Of Bedroom Storage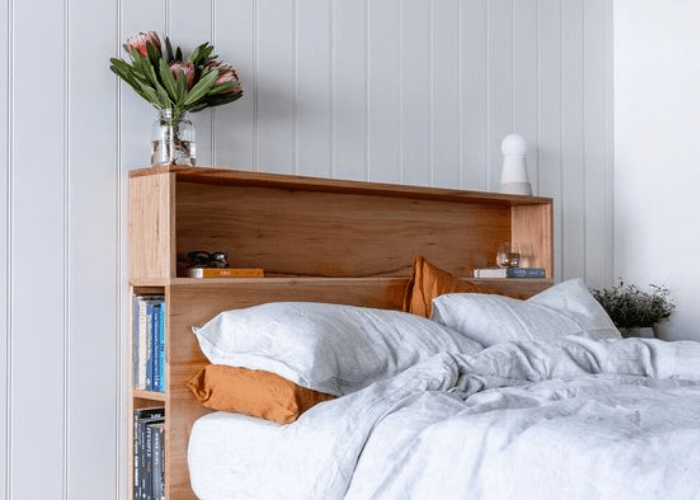 If you don't have much space in your loft bedroom, a storage headboard is a great solution. Simple ideas include a few shelves on either side of the bed, while entire corners for nighttime stuff are ideal for making the most of every inch. You may purchase headboards with built-in cupboards, which are wonderful if you still want something to lean against while sipping your morning coffee.
Use Under-the-bed Drawers To Make The Most Of Every Inch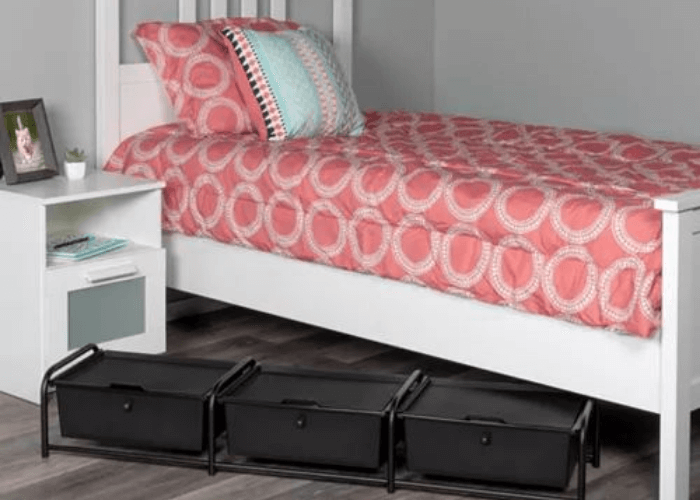 Some beds have drawers built-in, but if you don't want to buy a new bed, drawers that roll away underneath can be a good option. This is an excellent way to maximize the space beneath the bed and a great place to store extra towels, bedsheets, or shoes. Some drawers have dust covers or lids, while others are simply storage for all of the vacuum-packed fabrics. You can choose from a variety of under-bed storage drawers on the market.
Choose A Mirror With Storage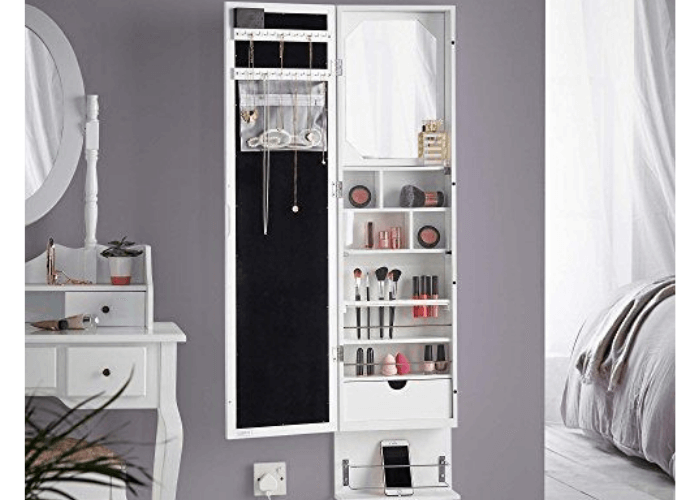 A mirror with a shelf and hooks is an excellent choice for the tiny loft bedroom storage solution. It's a stylish mirror, but it's also a useful spot to store cosmetics, hanging accessories, purses, or even jewelry, and at the same time it also frees up room elsewhere. Plus, we've all seen how a well-arranged mirror can make any space appear much larger, with storage or without storage.
Try A Tallboy As A Storage Idea For A Small Bedroom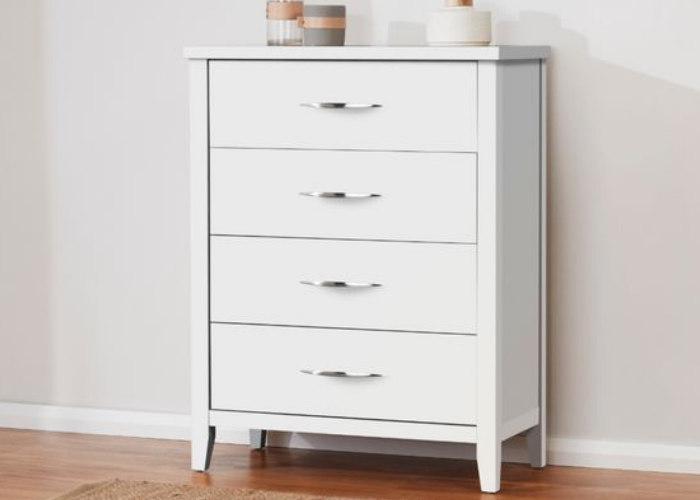 A tallboy is an excellent bedroom storage solution if you have such limited space in your bedroom. They are slim enough to fit into the smallest of spaces and frequently come with drawers of varying depths, which is useful. If you have a lot of stuff that needs to be organized, this is the right thing to have plus you'll be glad to hear that you can locate a tallboy to fit almost any location. Another advantage of a tallboy is that if you want to sort your clothes into different categories, several smaller drawers are handier than a few large drawers.
Build Bedroom Storage Into Your Side Table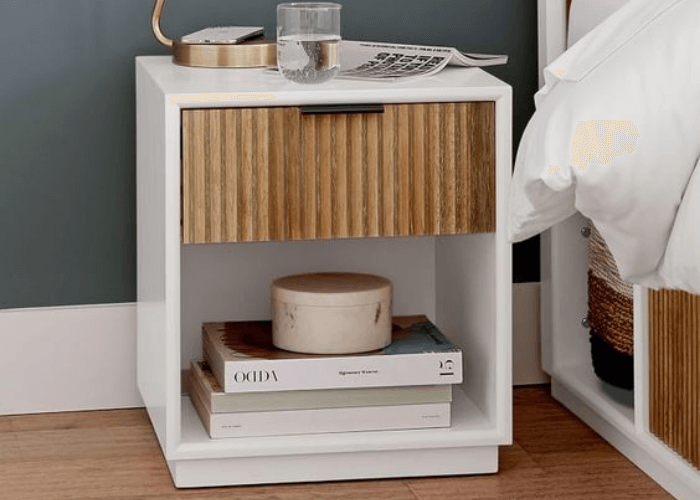 source: impressiveinteriordesign.com
A list of bedroom storage solutions would be incomplete without including the basic bedside table. Find one with drawers, cabinets, or other storage, which is ideal for storing spares and pieces. Drawers are wonderful for chargers, your phone, watch, and glasses, but a cabinet is ideal for books or medicine that must be stored upright. If you're tight on space, let your chest of drawers double as a bedside table but don't go too tall or you'll struggle to reach it from your bed.
Floating Shelves Should Be Used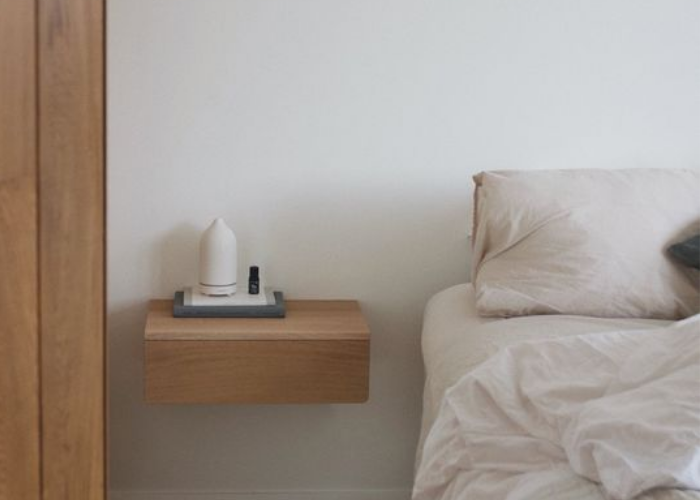 If you don't want to use any bedside table, you can consider using a floating shelf instead. A floating shelve can also have the same function as the bedside table. You can also make them yourself, which is both simple and inexpensive. Simply purchase some wooden planks, cut them to size, and mount them on the wall next to your bed with some lovely shelf brackets.
Add Storage to The Most Impossible Areas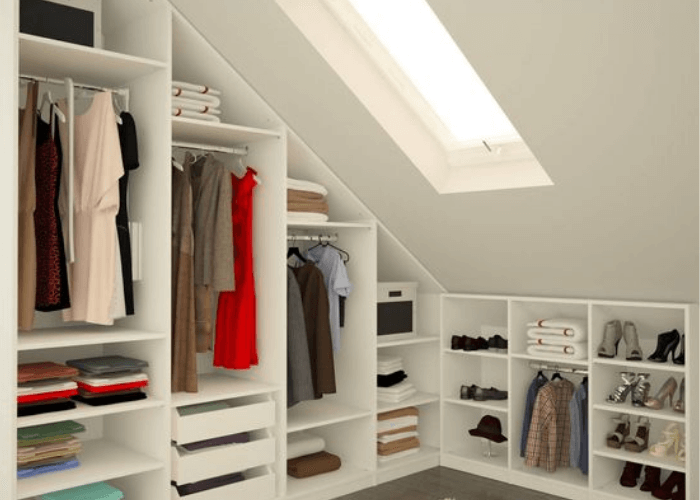 In a small loft bedroom, you must make the most of every inch of space that is available, even if that space is inconvenient for you. This is especially difficult in small loft bedrooms because of the slanted walls. To conserve room, place a bed in the eaves and wall-mount your bedside table.