Owning a home is a dream for many. And if you already have one under your name, you are fortunate indeed! However, one often thinks of redesigning their home after a while. Isn't it? And whenever someone talks about reinventing their home, wood is always a preferred choice. 
And why not when this fantastic material is famous for its impeccable comfort and comfort, no matter which corner of the house it is. Experts often call it Nordic style. In this style, you use wood as the center of every adaptation. For instance, its floor, walls, furniture, and wood can become an integral part of every aspect of redesigning. 
You don't have to live in the country to get that rustic feel in your home, which makes it even more enticing. If you are also thinking of using wood as a part of your home reinvention, here's what you must do. 
So, let's get going!
Rustic Home Decor Tips and Ideas
Since you are using wood, you can do anything with it. Here are some ideas that can help you accentuate character into your home.
Wood Beams
source: thisoldhouse.com
This is one of the most common ways to add that rustic element to your home. In fact, they are elegant and appealing. You can immediately bring that country feel to your home. And guess what? You will also be able to add that architectural flair to your house as well. 
Remember, visibility matters, in this case, a lot. This is why they are quite an impactful addition to your living room and kitchen. 
Wood Panel Wall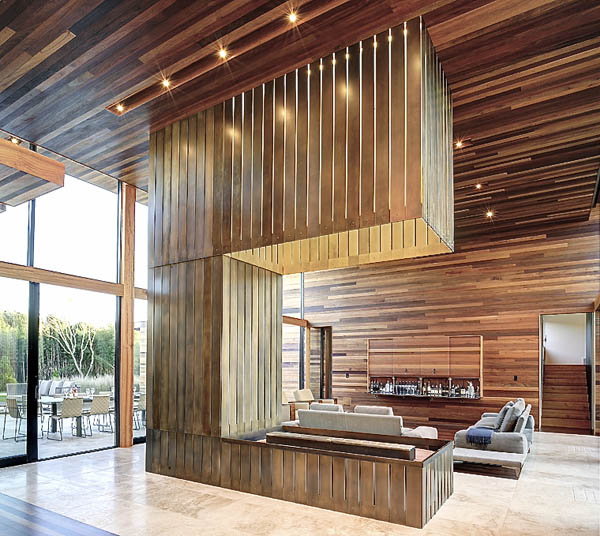 source: designswan.com
If you are thinking of bringing back 70s or 80s designs to your home, wood walls are a great way to do so. In fact, they make a great accent wall and enhance your room's and eventually home's aesthetic. You can either opt for shiplap, pallets, or planks to make your home rustic. These are, in fact, the best traditional ways of achieving that feeling.
Wooden Furniture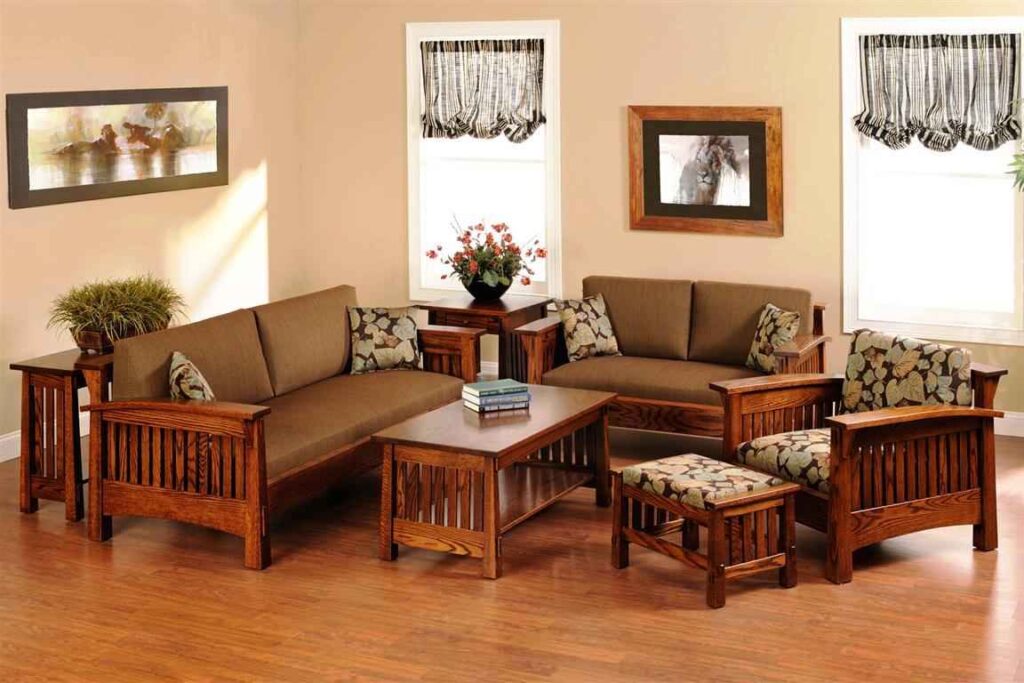 source: protechgroup.in
If you don't want to change the look of your home, you can always rely on wooden furniture to give your home a rustic feel. You can use wooden crates to keep or store your toys, clothes, or books. In fact, you can use rustic furniture like beds, consoles, TV stands, chests, dressers to keep your house tidy and aesthetically appealing at the same time.
The wood lovers are actually lucky since they can find a variety of options to recreate their nooks and crannies in their house. The best part is that it is so enticing and straightforward at the same time that it can bring originality to your home.
Repurposed Antiques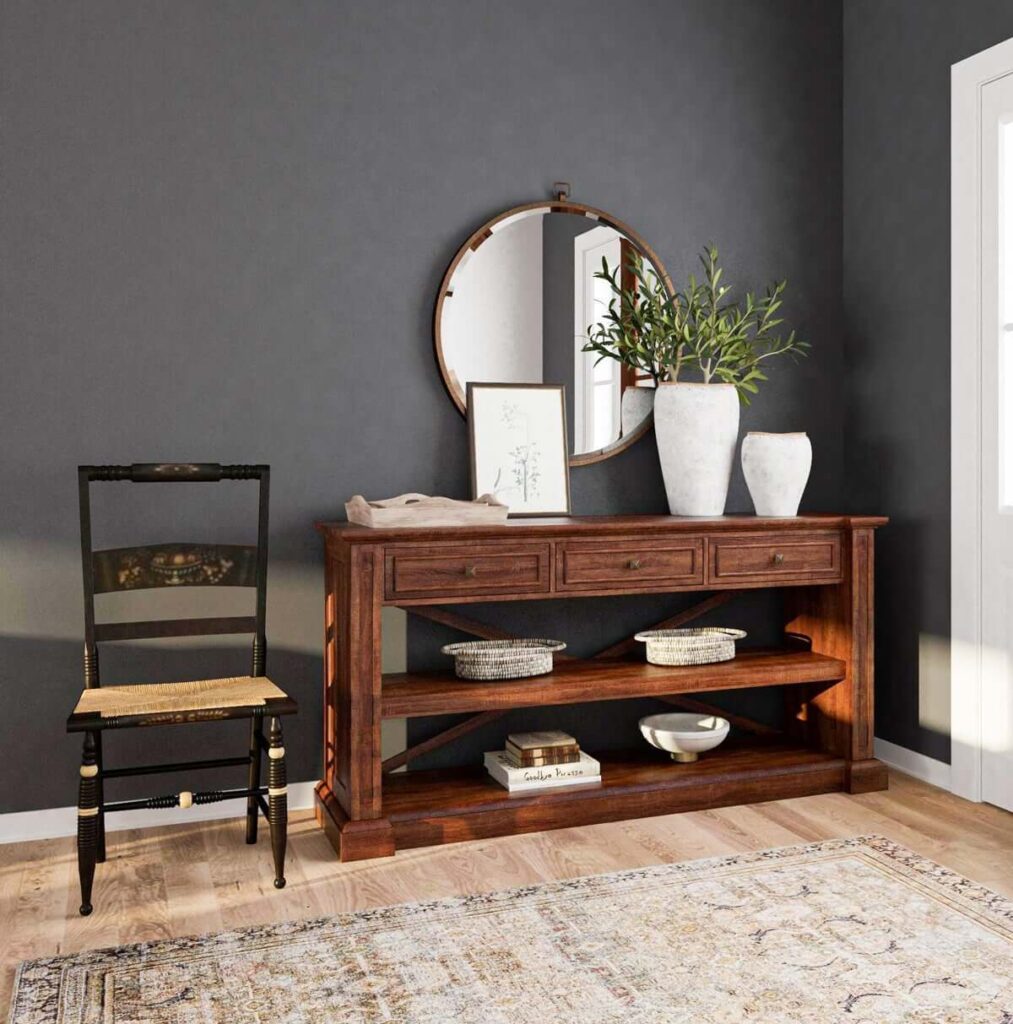 source: modsy.com
If you already have some furniture or antiques that you can use, that will also be an excellent option to start with. You can give them life by reclaiming and adding some rustic appeal to your decor. For instance, you can use a dresser as a bathroom vanity now. You can also use the bookshelf as a TV stand. Not only does it help you recreate a space, but it will also add some uniqueness to your home. 
Fireplace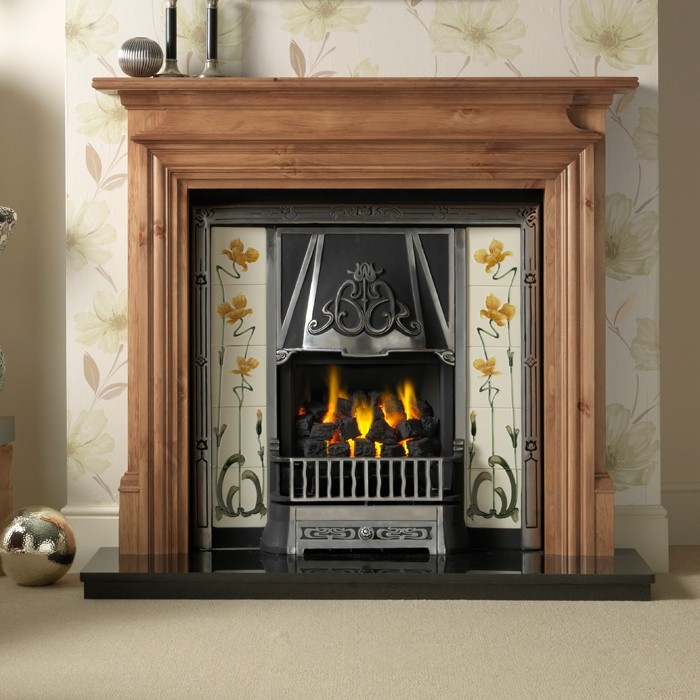 source: fireplaces4life.co.uk
If you want to show off your place, adding a wooden mantle to your fireplace will make it look even more inviting or warm. You can, in fact, make it your gathering place for home parties. You can decorate the area with stone or brick as well to make it even more eye-catchy. 
Remember, a rustic theme comes with a color scheme as well to further accentuate the feeling of warmth. So, you must make your home even more welcoming by adding neutral and earthy green. For instance, you can choose colors like dark green, orange, golden, or brown as per the decorations to make it stand out. 
Built-ins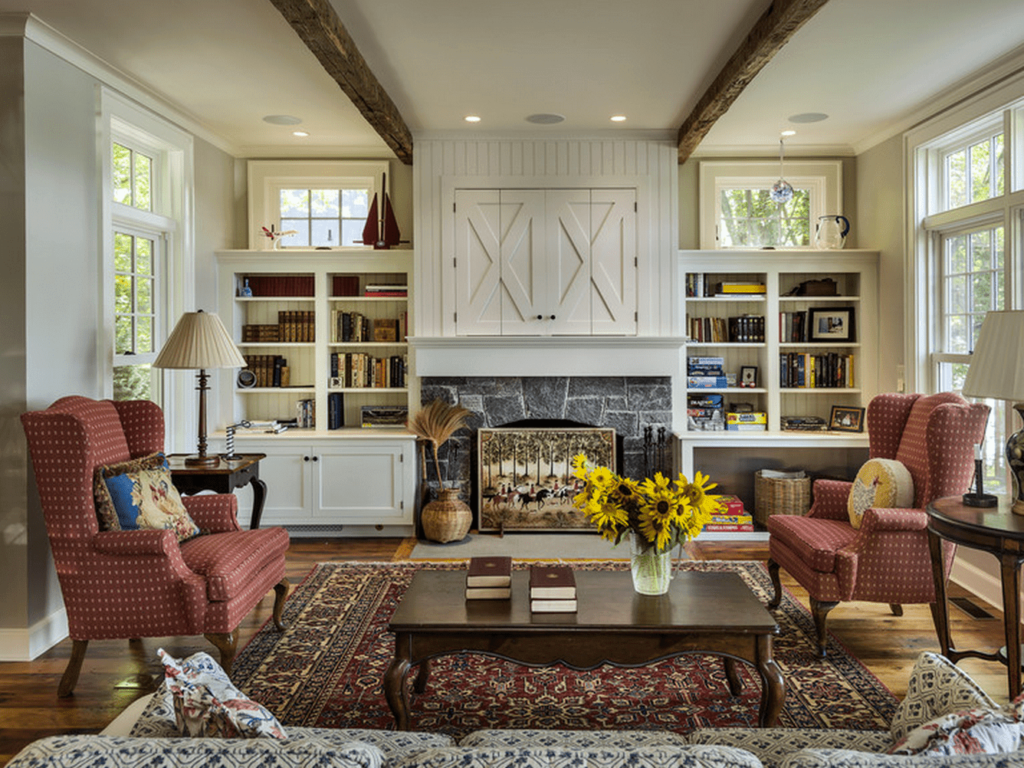 source: thespruce.com
If you have a smaller space and wish to use it in the best way possible, you can consider installing certain built-ins. They are pretty handy, especially around your fireplace. All you have to do is match the color and style of your built-in with other accessories. For instance, you can add shelves or cabinets to decorate the space and store things simultaneously. 
Craftsman Style Front Door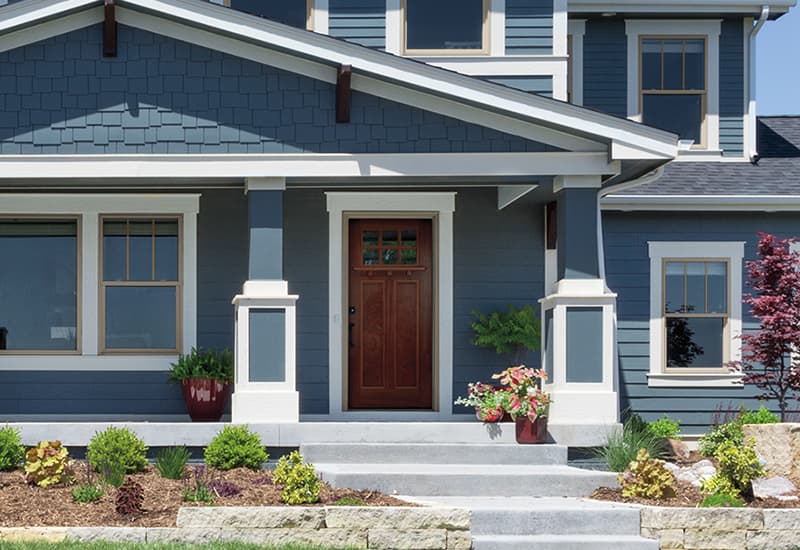 source: pellabranch.com
What's the fun of recreating your entire space and falling behind just because you overlooked your door. Remember, the appearance must start before anyone even steps inside your home. So, you can opt for a wooden door that completes the home's aesthetic. You can opt for ornate wood entry to give your house a welcoming feel. 
Outdoor Patio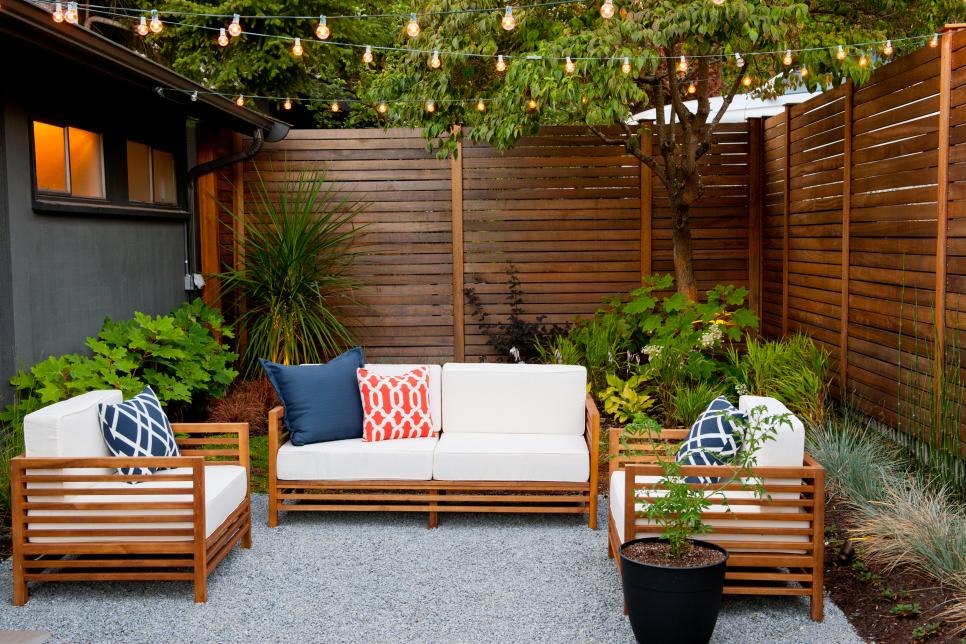 source: hgtv.com
Your home reinvention is incomplete if you miss out on your outdoor area. You must have already started with maintaining your small kitchen garden. But what about the space that's left? You can use it to create a space to chill out with your friends and family. You can opt for rustic outdoor furniture to sync it with the theme of the house. 
You can also opt for wood windows with grills to give your house a rustic look. Ideally, experts suggest going for 4 over 1 double-hung window configurations to boost the rustic look.
Wrapping up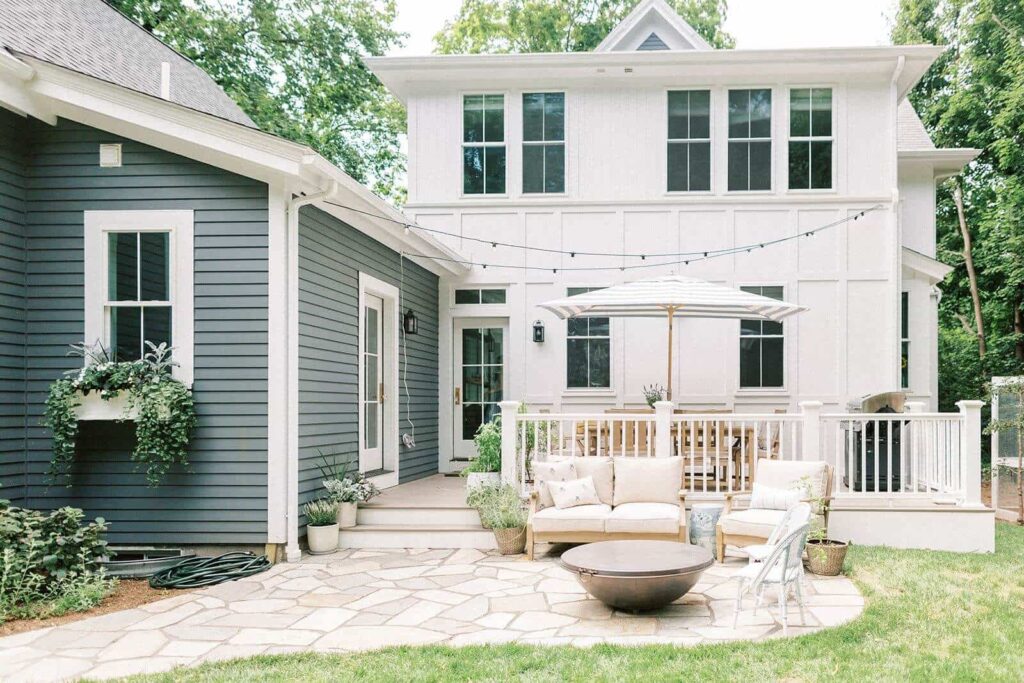 source: mydomaine.com
House remodeling and reinvention is usually a challenging task in the beginning. However, it's all worth it since you don't have to yearn anymore to live in the countryside to feel rustic decor. 
You can introduce modern style and mix it with old-school pieces to create a sophisticated and connected look for your home. Whether you live in a bungalow or an apartment, you can use this guide to apply rustic decoration in your home.
Also, sprucing up doesn't mean you have to go over your budget entirely. With wooden style, you can find options that are the right fit for your budget. All you have to do is find a reliable provider to get all your favorite items within your budget. Isn't that great? So, what are you waiting for when you already have a checklist right in your mind? Take action and transform your place into a dream house.