Stuck in your home due to lockdown? Tired of going through the same routine over and over again? Cheer up! We have got something interesting planned for you that will instantly fix your damping spirit.
 The lockdown might have poured water on your plans of decorating your new homes, or the hidden wish you had to upgrade your old abode into something more appealing. Do not worry any further, instead use this time to your advantage. Here we list down some ways and tricks that are best suited for home decor and home improvement without buying anything new.
Play with the Layout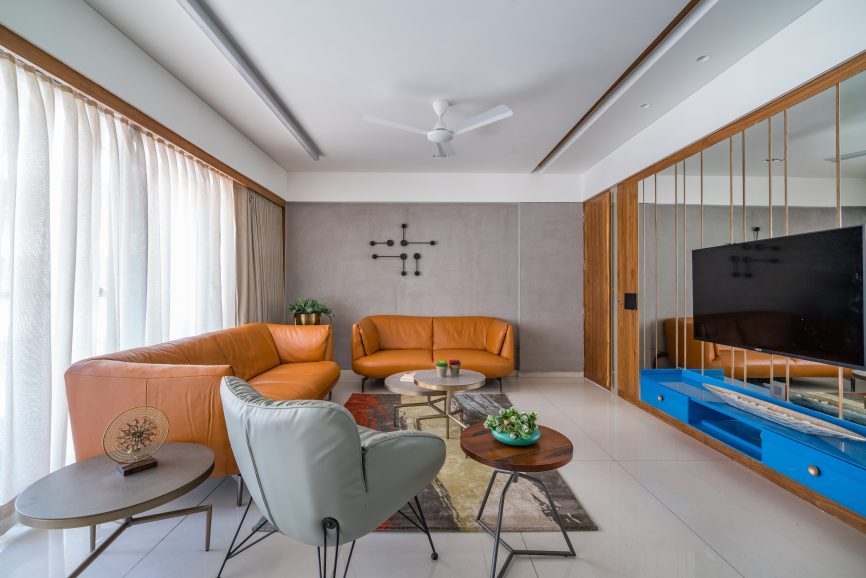 source: pinterest.com
It is high time to think creatively and imaginatively. You do not have to follow any rulebook or high-end decor magazines to beautify your home. Play with the layout of your room. The best way to do it is by re-arranging existing furniture. Pull out that shabby looking stool from the corner; instead place your armchair as an accent piece in the living room. Make a difference with your artifacts, alter their positions.
You can also ditch those chairs and arrange for a floor seating with your old mattress. Place some nice cover and comfy cushions. Sit with your morning paper or laze with your afternoon tea, no matter what there will be a little excitement to the otherwise tired looking room.
Revamp your Patio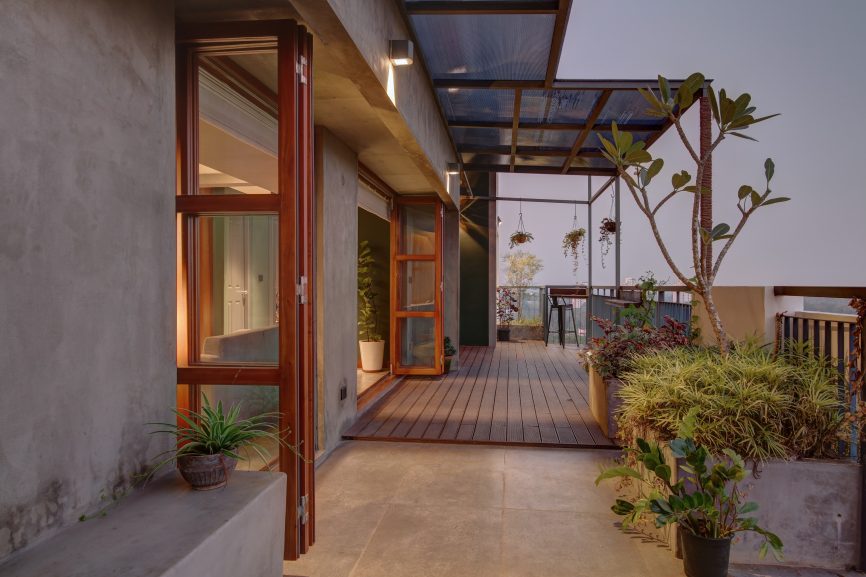 source: pinterest.com
Get inventive with your patio or balcony decorations. Since during this lockdown you are tied indoors, your patio is possibly the only place that gives you a peep into the outside world. To redecorate, the first thing is to clean the space. Next step it up with clean and re- polished furniture or spray paint it. Bring in some beautiful plants, add a cozy lamp. If there is any hammock or swing collecting dust in your store room, fetch it and hang.  This will paint a perfect picture for your new home decor.
Transform Spaces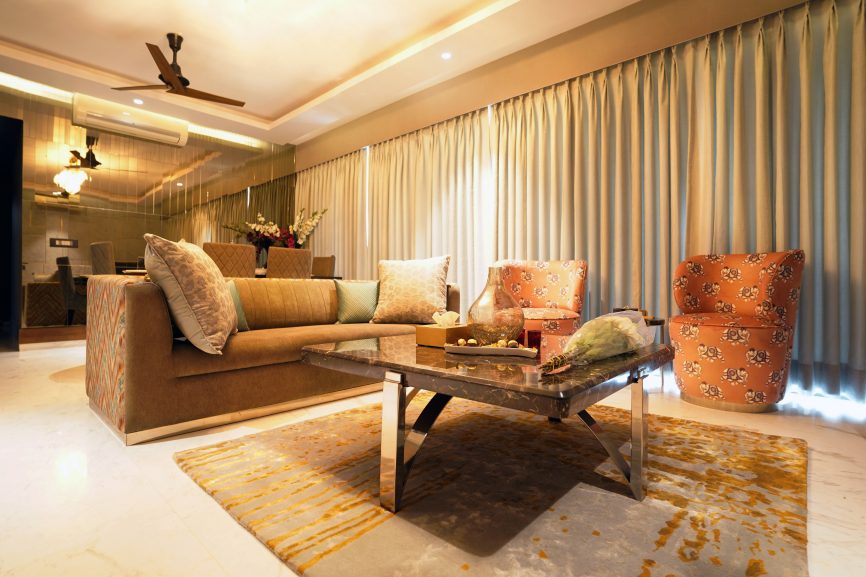 source: pinterest.com
Try to switch things, change their usual places and refurbish. To redecorate your home, try to play with colours. If you have a plain white wall, add some contrast by throwing in your colourful rug, or some indoor plants, change those curtains. Indoor lighting plays an important role in changing the whole look of your rooms. Sit down with your children to make some fun DIY projects and hang them. This will not only help in home improvement but you will definitely cherish the time spent.
Declutter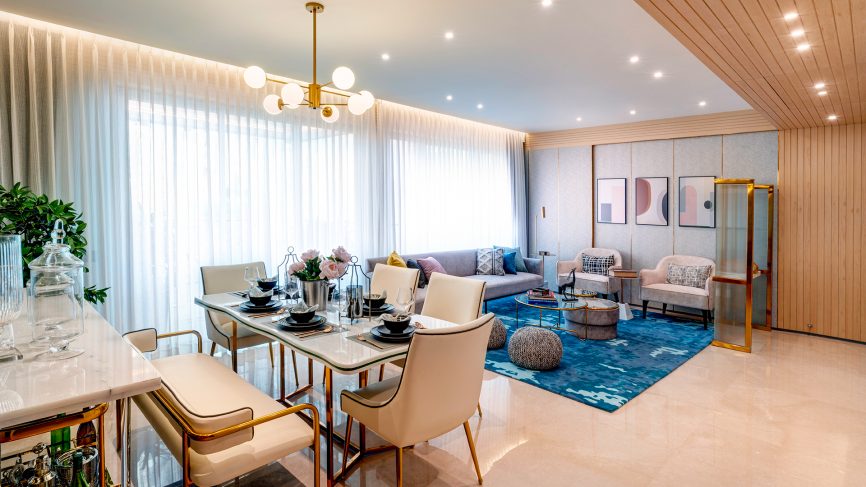 source: pinterest.com
 You will never have such a golden time to clean and de-clutter your home. Sort out things that you need and those that are uselessly strewn around or stuffed somewhere. The Minimalistic approach is the new trend, so adhere to it and get done with all the clutter. After you arrange your things, you will finally be able to think with a clearer mind, how to be imaginative with the new space you have recently laid your hands on.
Integrate Spring Décor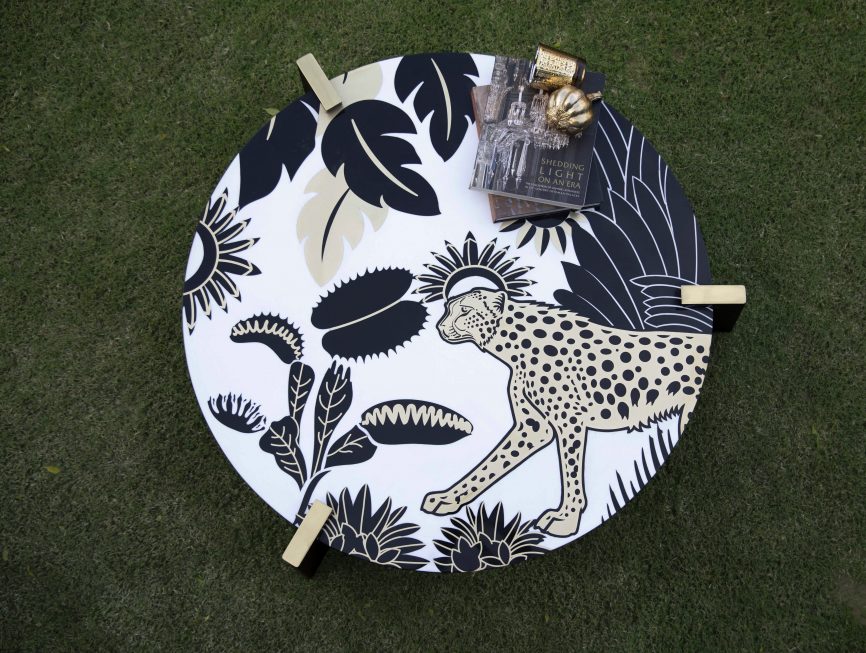 source: pinterest.com
After dealing with all the clutter and dirt, your home is spick and span. Now is the time to redecorate your home in this lockdown by ushering in spring furnishings. Those beautiful pastel hued cushion cover, dining and coffee table mats, along with bedroom linens can instantly transform your home. Add some floral textures, prints and patterns to your existing space. Including some greenery will also work wonders in enhancing the overall feel and look.
Create a Workspace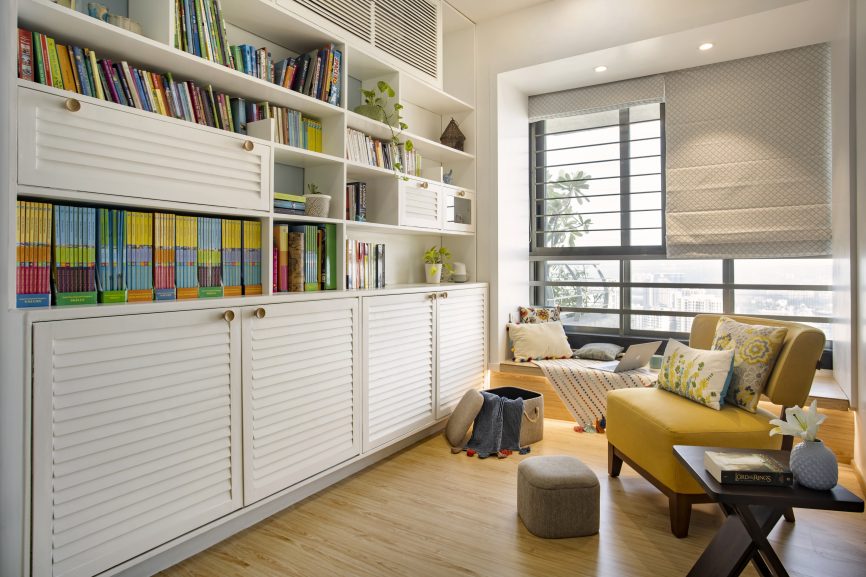 source: pinterest.com
We know work from home is not your cup of tea, well for most at least. To make you feel a little better, we have some solutions to redecorate your home, rather revamp your work desk.
Look for a space in your house where you can work peacefully without much disturbance. Place your work table somewhere you love to be- with ample light and fresh air. Arrange your desk neatly; do not keep things lying around. Designate space for your electronic devices, files, papers. Add some quirky photos of your friends from the office; bring in an adjustable and comfy chair since we know you are going to spend long hours. Last but not the least keep your coffee mug aside and enjoy freshly brewed coffee while you work.