Storage is an important aspect of any room. Storage can change the way the room looks and can also introduce great creativity and colors in your life. These amazing ideas that we have put together will help you get through some of the best ways to store things at home.
A Built-in Wardrobe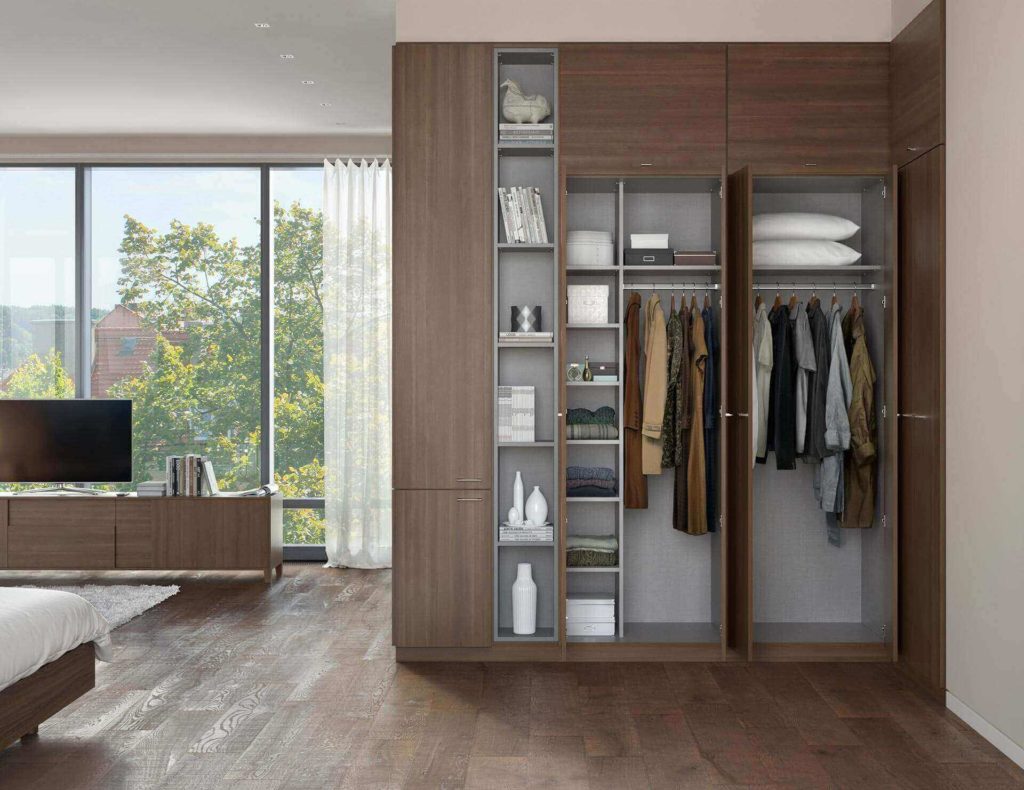 source: californiaclosets.com
Built-in Bedroomwardrobes are an amazing efficient storage idea. They can minimize the consumption of space and find you great ways of dealing with things to store. This is technically inside the wall so there is no way you will be bothered with space allocation. Built-in wardrobes have been in fashion because of the space allocation ease. If you make the wardrobe inside the wall, you will find that you don't have anything that is blocking the path in the room and irregular ways of getting things done. Getting these wardrobes are expensive but worth it.
A Storage Bed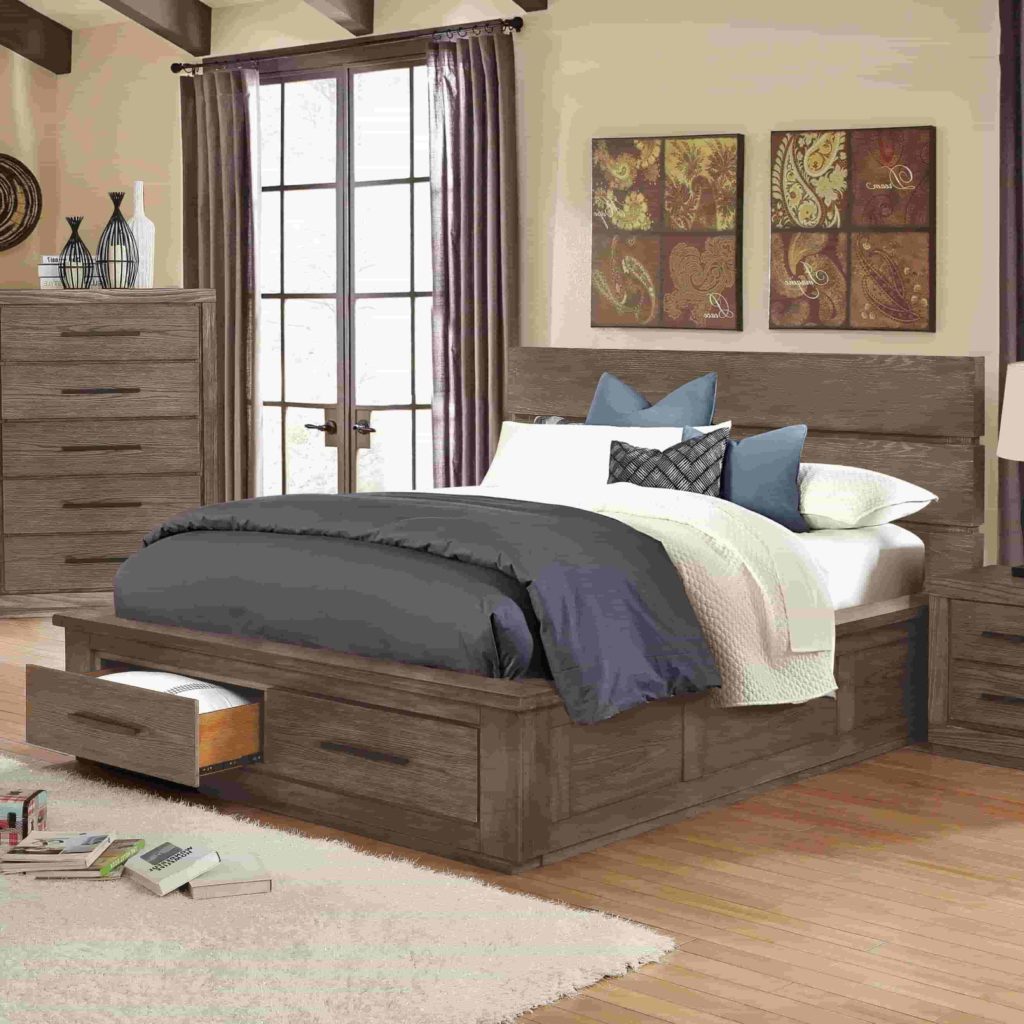 source: ostkcdn.com
Storage beds have been in fashion since forever. They are also an amazing way to store things that you would require for a good sleep such as blankets and pillows. Also, they can store your morning and night clothes so that you don't have to walk far to find them. Storage beds have been in fashion because there has been no better way to store things other than below your bed. People have been doing that for ages and if you add convenient drawers in your bed, you will get a lot of ease.
Built-in wall Cabinets and Shelves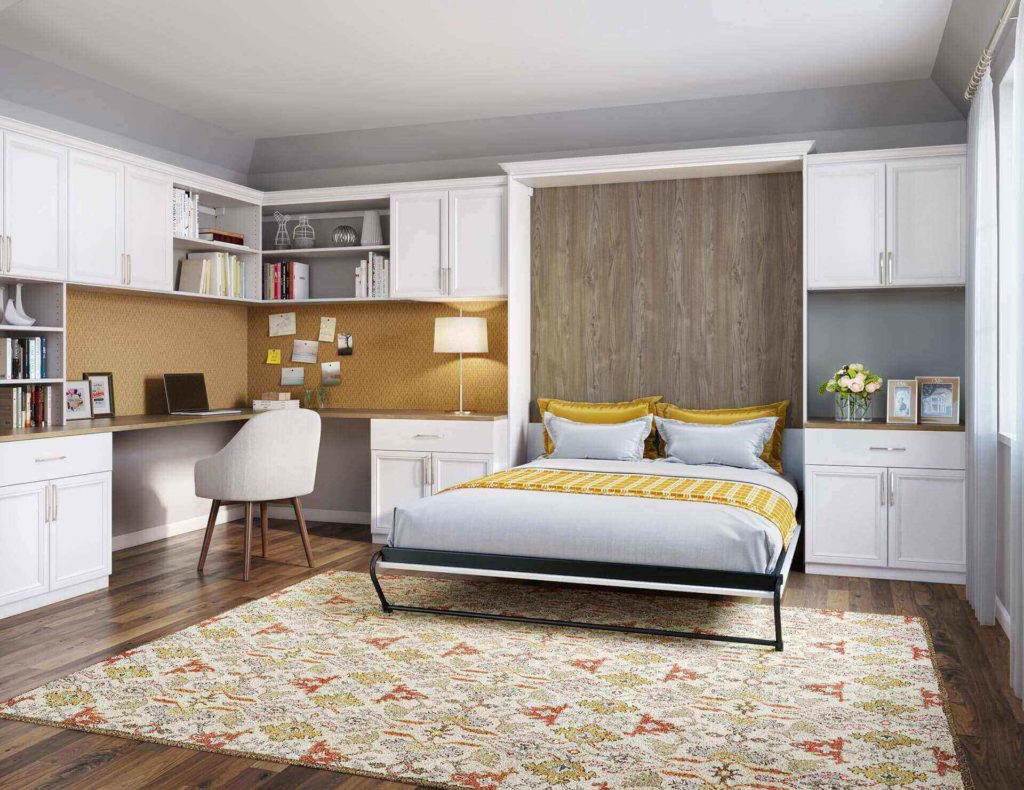 source: californiaclosets.com
These cabinets do a great lot for Bedroom Storage, workstations and battle stations. People who build good computers so that they can work from home can use these cabinets. Also, you can put books and old memorandums on these so that they do not clog your desk or bed. These cabinets have also been proven great for not only the bedroom but also the living room. They serve as great decorative areas and amazing storage shelves so that you can hide away or show whatever you want to show or hide.
A Built-in TV Unit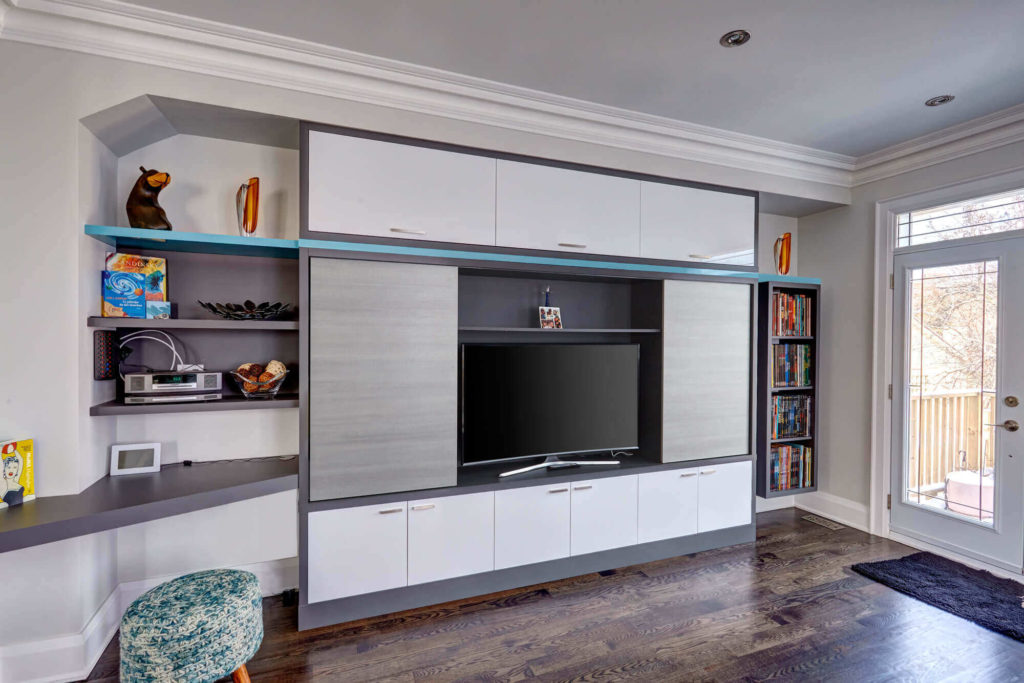 source: spacesolutions.ca
Built-in tv units do a great lot for everyone. They look very clean and nice. You will never have to worry about the tv cables showing and clogging up as well because you can hide them behind the wall with much ease. You can keep big televisions inside these wall carved holes that will allow you to hide the useless back part from your eyes and it will not look ugly as well.
Bedside Tables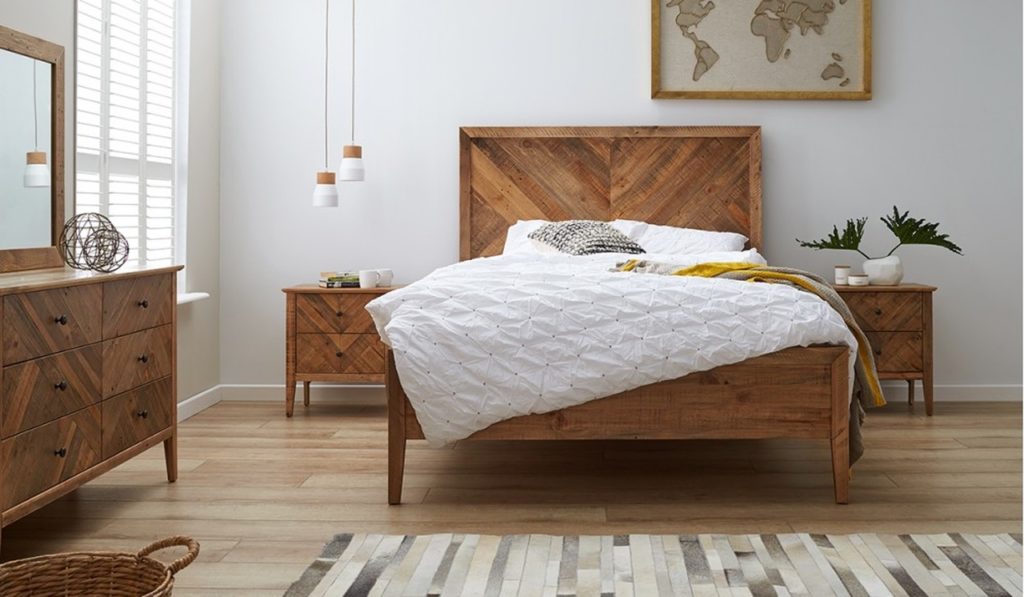 source: bigcommerce.com
Besides tables are a necessary thing in Bedroom Design because they allow you to store almost everything you need conveniently. You can keep these beside your bed so that you don't have to get up often. You can keep clothes and socks inside these tables and can keep a lamp on top of it so that it works well as a decoration as well as great storage.
Headboard Storage
source: wayfair.com
Headboard Storage Ideas for Bedroom are very convenient and will keep being convenient in the future as well. You can keep your favorite books on the storage spaces easily and also you will not have to go far from your bed to get something that you so direly require. These storages can also keep your favorite decorations and pictures of your loved ones so that you can see them whenever you go to sleep or wake up, and be happy.
A Built-in Window Seat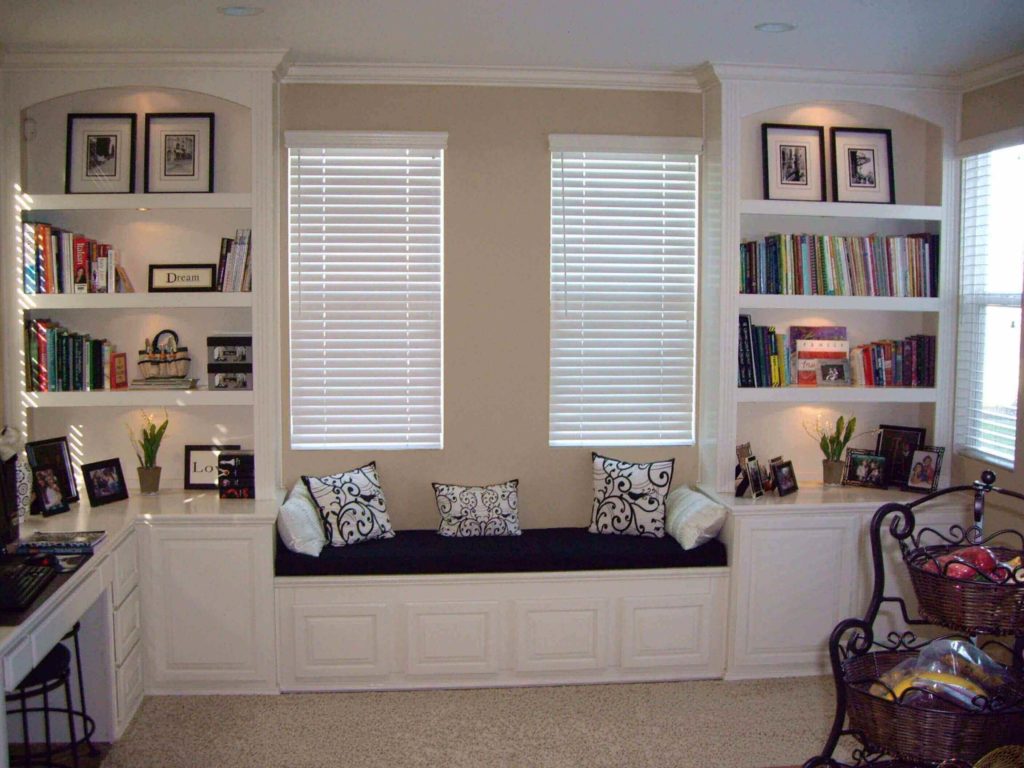 source: pinterest.com
This is a super storage Bedroom Design little thing that you can build in your room. Who does not like some great serene night lights while reading their favorite book? You can put a few pillows here so that you can get comfy and some firefly lights will do this seat amazing favors. Some cabinets beside the window will also do very well because you can put some of your favorite books in there for your easy swapping.
An Under-Window Cabinet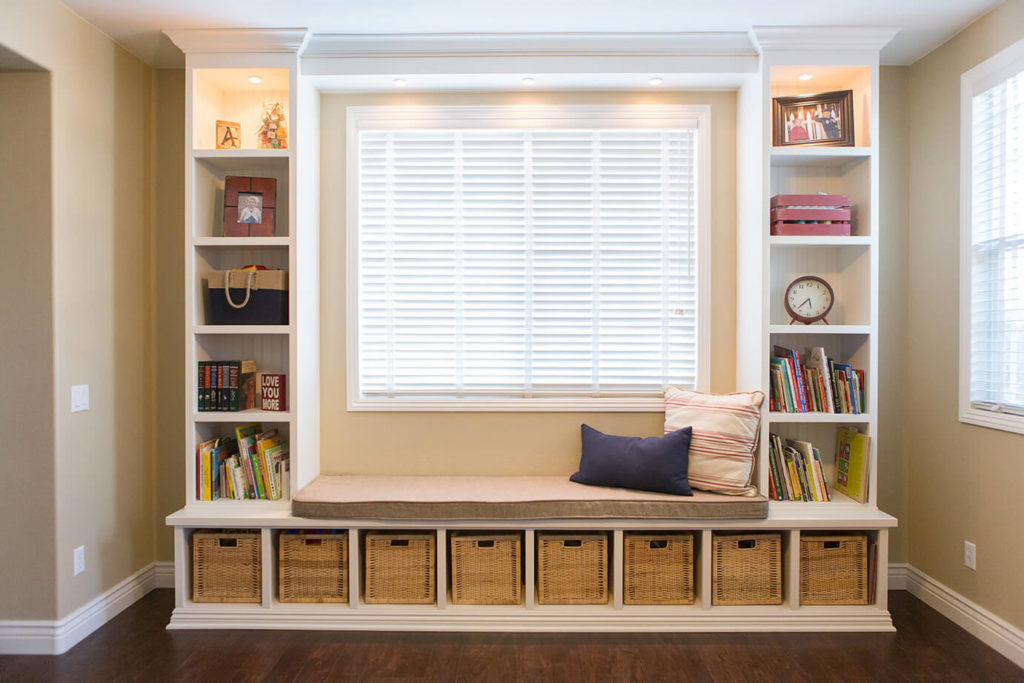 source: augustoakwoodworks.com