During the last decade, ceiling fans have gone through a complete makeover. Unlike the old ceiling fans that were plain and simple, the new age ceiling fans are a perfect blend of fashion and function. In fact, fan manufacturers are laying special emphasis on the look and design of the ceiling fans as they are the focal point of any room (or space) which gives them the ability to spruce up any decor. One such brand that offers a wide range of aesthetically pleasing fans is Luminous India. And in this post, we list some of the best ceiling fans in India that the company has to offer. Let's take a look. 
The London Mayfair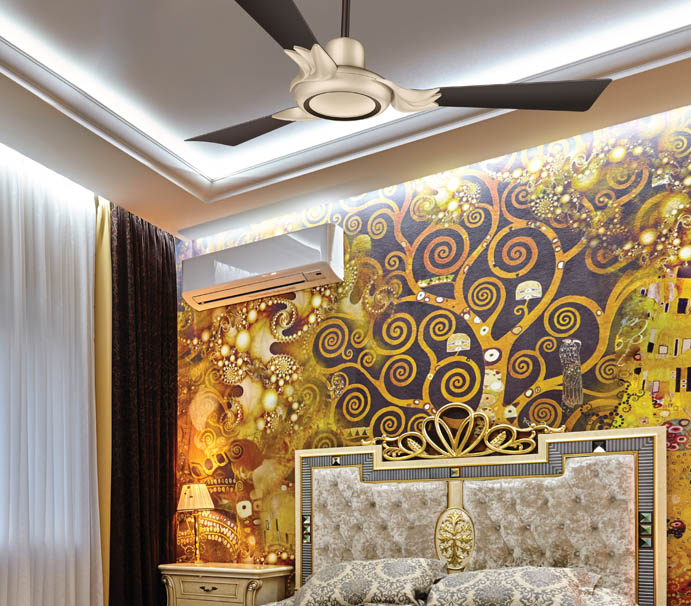 source: pinterest.com
This aesthetically pleasing fan is one of Luminous India's bestselling fans. And while you might find this hard to believe but the fact is that this beautiful fan is not just powerful but it's energy-efficient, too. The fan consumes 40 percent less power as compared to the ordinary ones. It's a high-speed fan with a 350 RPM fan speed with excellent air delivery. The fan gives you complete peace of mind as it has special dust-repelling property. If you want to buy the fan there are 3 different color options that you can choose from – Wimbledon White, Bournville Brown, and Sapphire Blue. 
Specifications
| | |
| --- | --- |
| Blade Size | 1200 mm(48) |
| Power Consumption | 47 Watt |
| Air Delivery | 235 CMM |
| Fan Speed | 350 RPM |
| Warranty | 2 years |
| Colors | Wimbledon White, Bourneville Brown, Sapphire Blue |
The Jaipur Tamra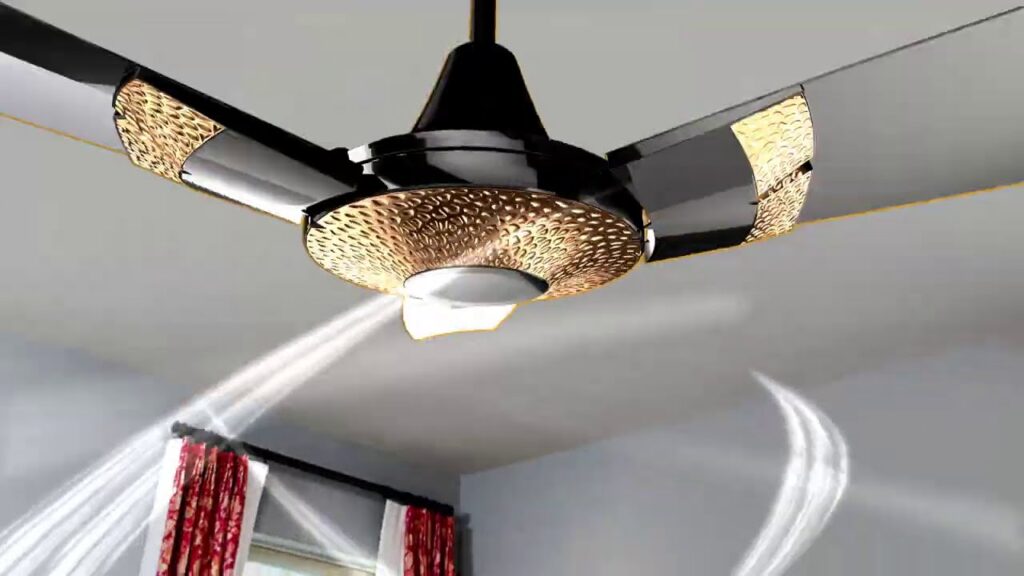 source: pinterest.com
The Tamra, as it is popularly known, is a thoughtfully designed fan that will give a royal touch to your home decor. It comes with 'Beaten Metal Finish' which is a product of the famous Thaterey Art from Jaipur. Just like the London Mayfair, the Tamra too is an energy-efficient fan. It is a 3-star rated energy-efficient fan and it consumes around 40 percent less energy as compared to fans (from different brands) with similar specifications. The available color choices are as follows –  Kanak Gold, Abu Black, and Makrana White.
Specifications
| | |
| --- | --- |
| Blade Size | 1200 mm(48) |
| Power Consumption | 47 Watt |
| Air Delivery | 235 CMM |
| Fan Speed | 350 RPM |
| Warranty | 2 years |
| Colors | Abu Black, Makrana White, Kanak Gold |
The London Thames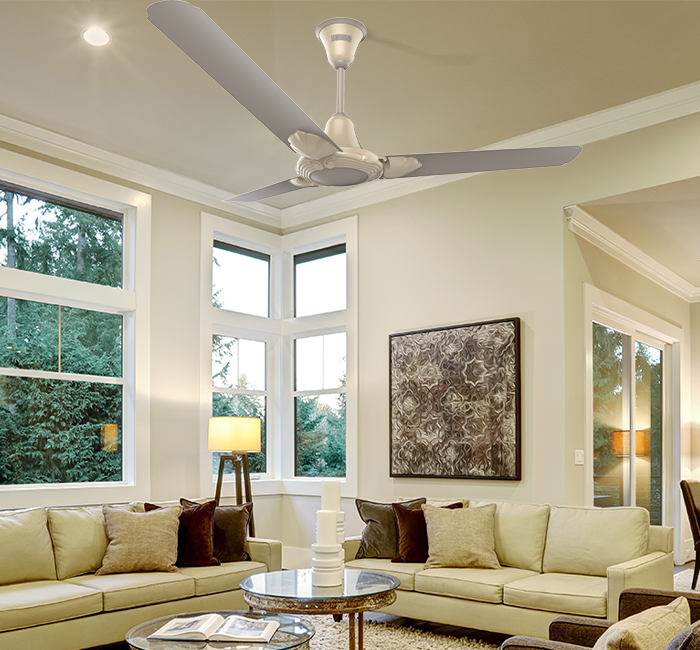 source: luminousindia.com
The London Thames is a beautifully designed ceiling fan that exudes class and sophistication. The fan with its royal aristocratic touch will take you back into history, the era of the British in India. The fan is inspired by the river Thames which is evident from the unique flow pattern that's visible on its blade trims and motor. The fan is available in two colors – Wimbledon White and Russel Brown. 
Specifications
Blade Size

1200 mm(48)

Power Consumption

75

Watt

Air Delivery

230 CMM

Fan Speed

380 RPM

Warranty

2 years

Colors

Wimbledon White, Russel Brown
The Lumero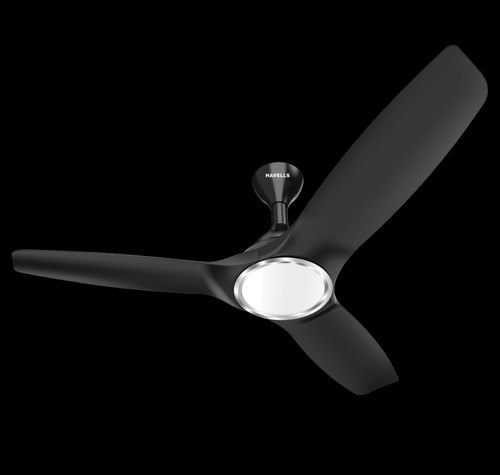 source: pinterest.com
Ever imagined getting rid of those light fixtures that take up your wall space? Well, the Lumero can help you do just that. The ceiling fan comes with an integrated LED light that not just helps you save space on the wall for your favorite wall painting but it also ensures uniform light distribution. And just in case you are worried about your energy bill, we would like to tell you that the LED light that comes integrated with the fan consumes far less energy as compared to the traditional tubes and bulbs. 
Specifications
| | |
| --- | --- |
| Blade Size | 1320 mm |
| Power Consumption | 115 Watt (with 18W LED light) |
| Air Delivery | 230 CMM |
| Warranty | 2 years |
| Colors | Surf White, Merc Black |
Want more options? 
We hope you liked the fans mentioned in this post. If you want to check out the entire range of ceiling fans that Luminous India has to offer then you must visit their website. Besides ceiling fans, you would also find other fan types such as table fans, pedestal fans, wall fans, and more.