The fun thing about spring is it's the season when home improvement and gardening projects take off. There are many completed but forgotten winter improvement projects that people set aside to complete in spring.
Such projects mostly include fixing that leaky faucet, repainting the porch in a different color, replacing your 10-year-old screen door with a new one, or cleaning up and refreshing the look of your garden bed. 
Maybe this spring, you want to plant a couple of flower gardens to attract pollinators. This article gives several tips for spring home improvement.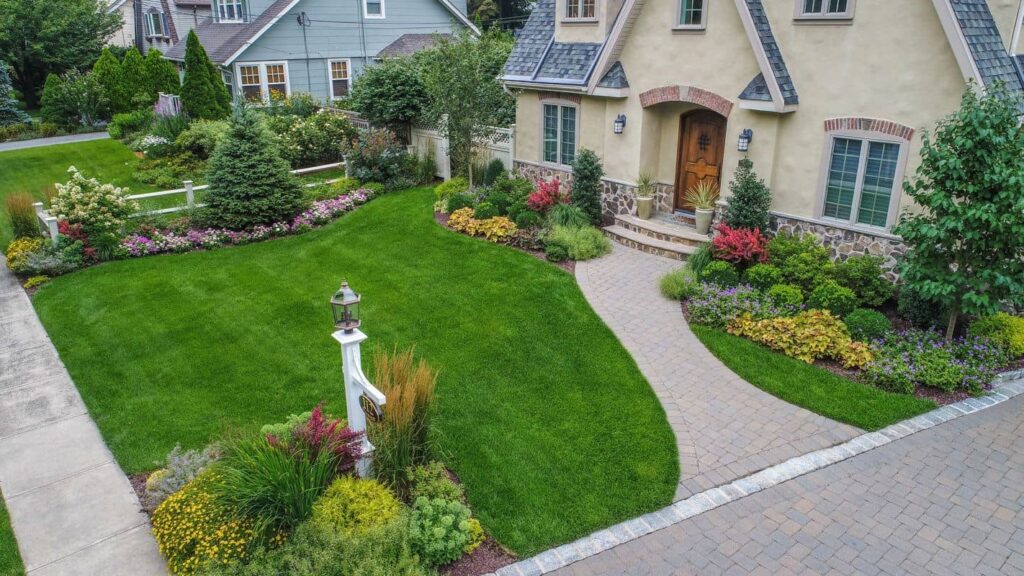 source: decorants.com
Below are some of the top tasks for sprucing your front yard and the importance of each task:
1. Plant New Plants
Planting new plants is the most popular and rewarding task for sprucing up your front yard. You can grow flowers or go with ornamental grasses, which aren't as tall but make a great backdrop to flowerbeds. This is also the time of year to buy cactus online and start your container garden with cactus.
2. Fertilize Your Lawn
If you have a lawn, fertilizing is one of the best ways to improve its look for this season. The first step is to ensure your soil is appropriately nutrient-rich for what you want to grow. That may mean checking the pH levels of your soil, which you can do with a simple kit available at most garden stores.
Apply a pre-emergent weed killer once you've added the proper nutrients to the soil. This product will be most effective if applied in March or April, but you can use it as late as early June. Pre-emergents prevent weeds from sprouting all season long, so they need to be on early in the spring.
Next, apply an appropriate type of grass seed to your lawn, depending on what you want it to look like once it's fully grown. Many garden centers sell special grass mixtures for this time of year. That's because there are many different types of warm-season grasses available. 
Ensure your soil is wet before you apply the seed and that you thoroughly rake it in, so the seeds have a chance to take root.
3. Clean Up Your Front Yard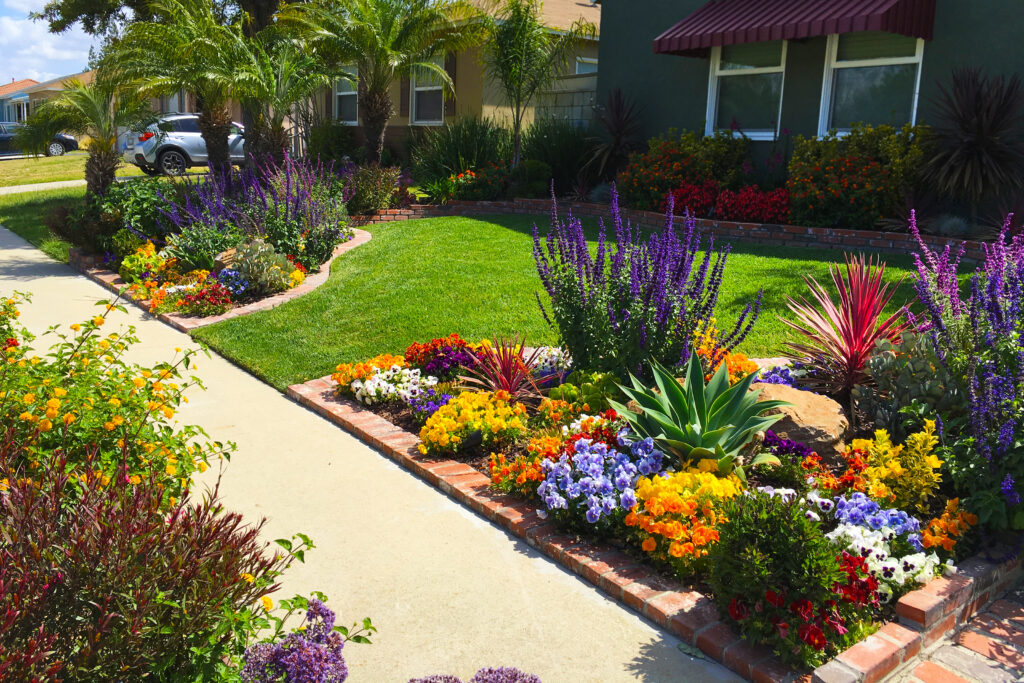 source: houselogic.com
Cleaning up your front yard is a crucial springtime task because it gives you a clean slate to start with your home improvement projects. In addition, trimming up dead or dying perennials and deadheading them will give your plants a second chance to flower this season.
Also, prune any trees or shrubs damaged over the winter and dispose of diseased plants appropriately.
4. Add Mulch
Adding mulch is an easy way to make your front yard look more polished for springtime. It's inexpensive, attractive, and it serves several purposes. For example, you can add bark to the border between your grass and your mulched flowerbeds if you want to create a polished look.
Adding mulch around other plants in your yard also reduces weed growth by blocking sunlight. Weeds are abundant during this time of year because they sprout before other plants, but applying mulch can help reduce them. 
The type of mulch you use is also essential for this time of year. It reduces the need for watering your plants.
5. Ensure Your Gutters Are Clear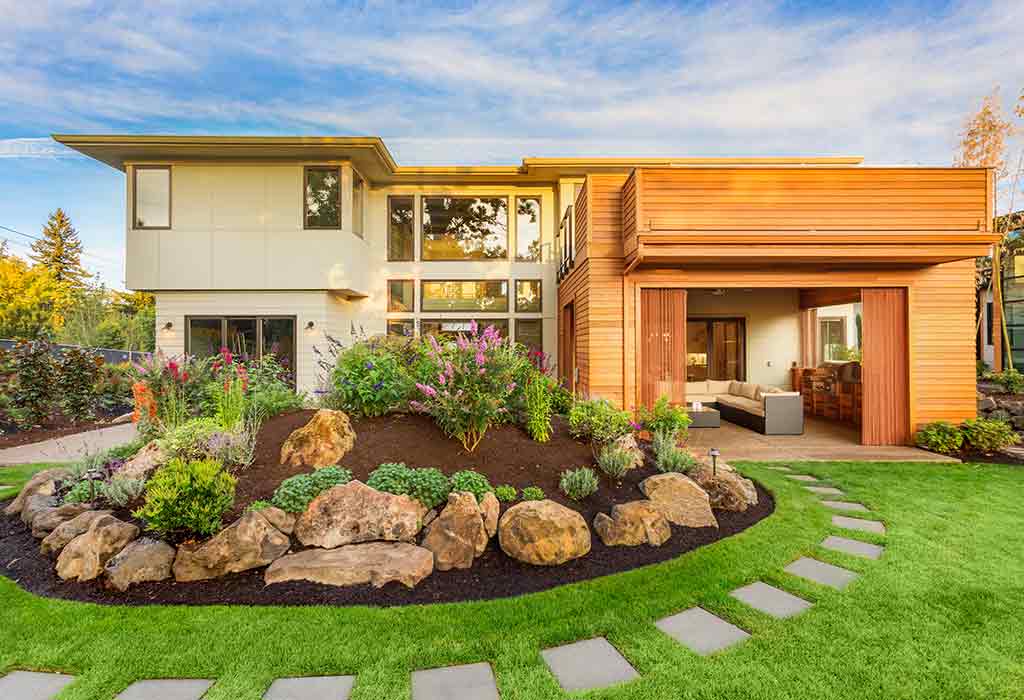 source: pinterest.com
It's important to ensure your gutters are clear before springtime because they're more likely to get damaged during this time of year. Also, if leaves clog them, you'll have more problems with water damage during the rainy season.
Clear gutters will minimize the amount of water pooling outside your home and make your gutters last longer. 
6. Add a New Coat of Paint
Many people choose to touch up the paint on their front door or add a fresh coat of paint to their mailbox during this time of year. You can also update your house numbers or add some flowerbed edging for an extra touch. It will make your house look more inviting, and it's a relatively inexpensive way to give your home a fresh, new look.
Do You Want to Get Started?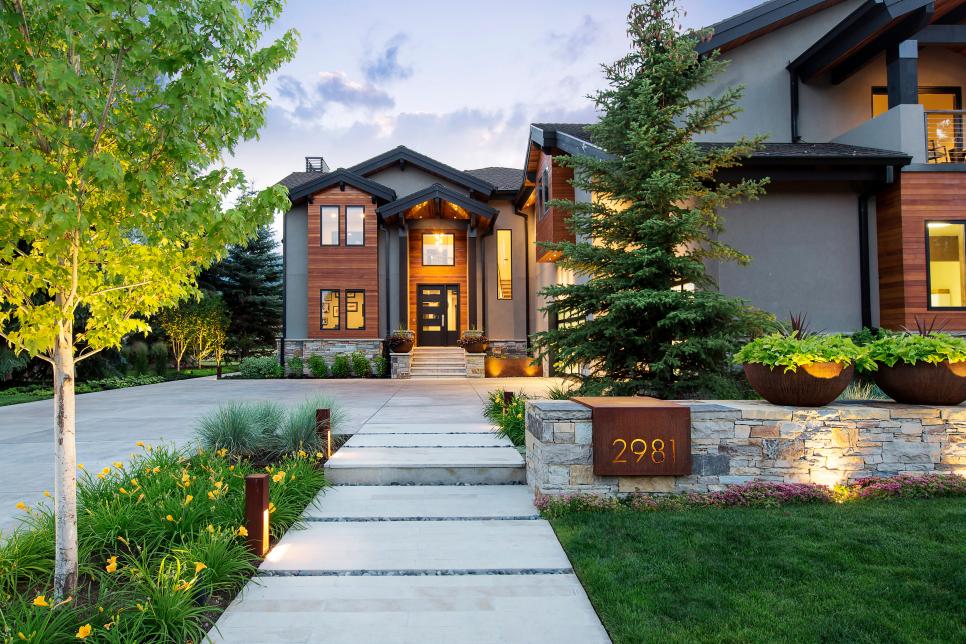 source: hgtv.com
Now that you know about the six essential tips for going from a blank slate to a well-groomed front yard, you can get started on your springtime home improvement project. You may have different goals in mind for the look of your lawn or walkways, but this list can help you achieve whatever goal you set out.