Everyone loves the warm days and long nights of summer, but we all know this season can't last forever. For most of the country, winter brings an abrupt change in the weather that encourages families to start spending more time indoors. As a result, you may start to neglect your yard and landscape. But don't let this be you. If you have a Denver landscape design, you'll want to maintain your yard for spring, and in addition, find ways to enjoy your landscape even under a fresh sheet of snow. 
Don't let winter put a damper on your yard. By planning out and preparing your backyard landscape for winter, you can maintain a beautiful landscape throughout the entire year. No one wants to restart their entire landscape design come spring. Here, we're taking a closer look at backyard landscape design. We're also offering you some tips on how to prepare your landscape for the upcoming winter. 
Winter is Coming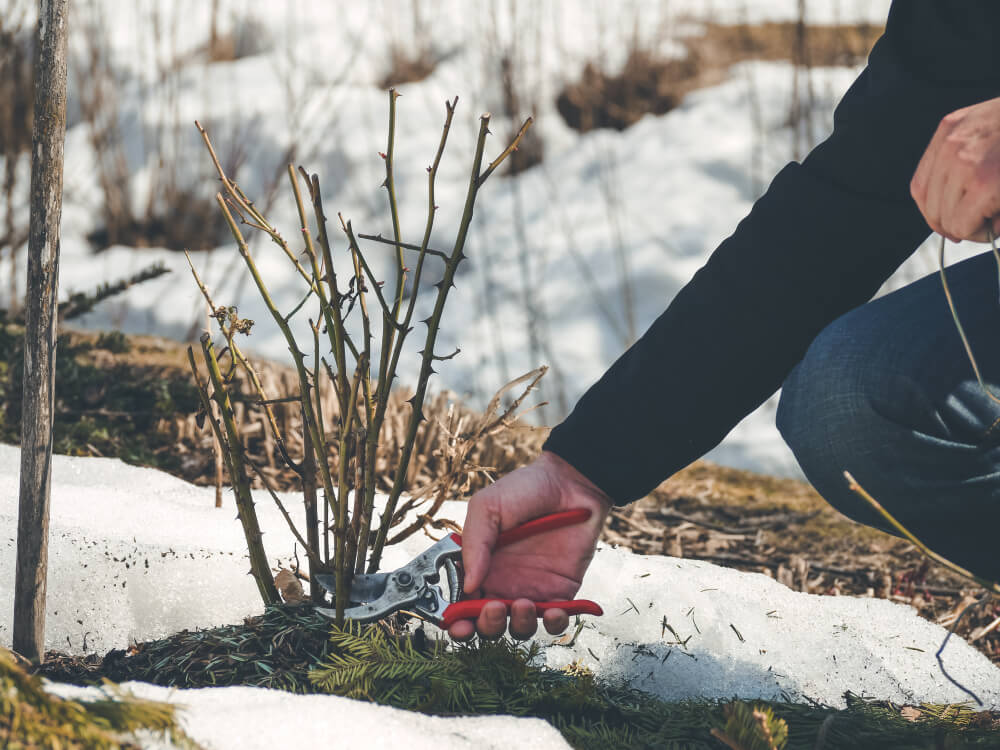 source: landscaping.com
 Every year, we know winter isn't too far away. And yet, when it comes to landscape design and preparation, it would seem like most homeowners forgot about this season entirely. Of course, the severity of your winter season will play a major role in determining how you should prepare for winter. Landscapes in Florida, as compared to those in Colorado or Minnesota, won't need as much prep or adjustments to get ready for winter. Research your local climate to learn more about the best ways to prepare your yard for the colder months. If you're new to an area, consult your neighbors or experts at a local nursery. Some will even have specific plants and trees that thrive in winter. 
Tips for Preparing Your Backyard Landscape for Winter
Now that we know winter is well on its way, it's time to get down to business about preparing your landscape for winter. Most of these tips, as you'll see, aren't too different from how you'd normally maintain a beautiful, eye-catching yard.
 Read on to learn how to make your winter landscape truly special:
1. Mulching.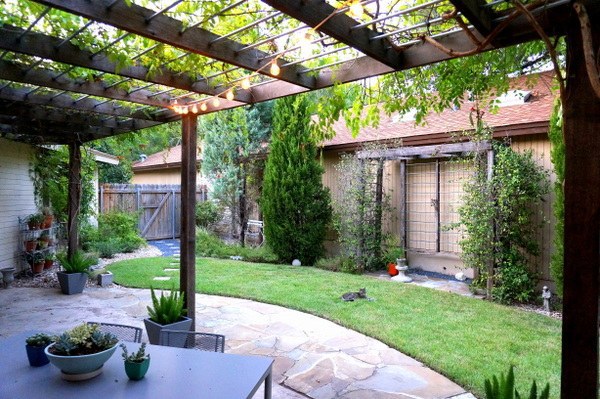 source: avso.org
 Adding additional mulch to your trees, plants, and shrubs is essential during the long winter months. Mulch is an effective way to protect your trees and shrubs and help them retain moisture. It can even help to prevent erosion in the event of a sudden rain or snowstorm. Roughly 2 inches of mulch should be sufficient to help protect and conserve water for your plants.
2. Keep the water flowing.
In the colder months, your trees and plants may not require as much water—but this doesn't mean you should stop watering your landscape altogether. By failing to sufficiently water your trees, shrubs, and flowers throughout the winter, they may be more exposed to disease, pests, or simply die off. If the temperature drops below freezing, however, you can delay watering until temperatures rise again.
3. Trees can make all the difference.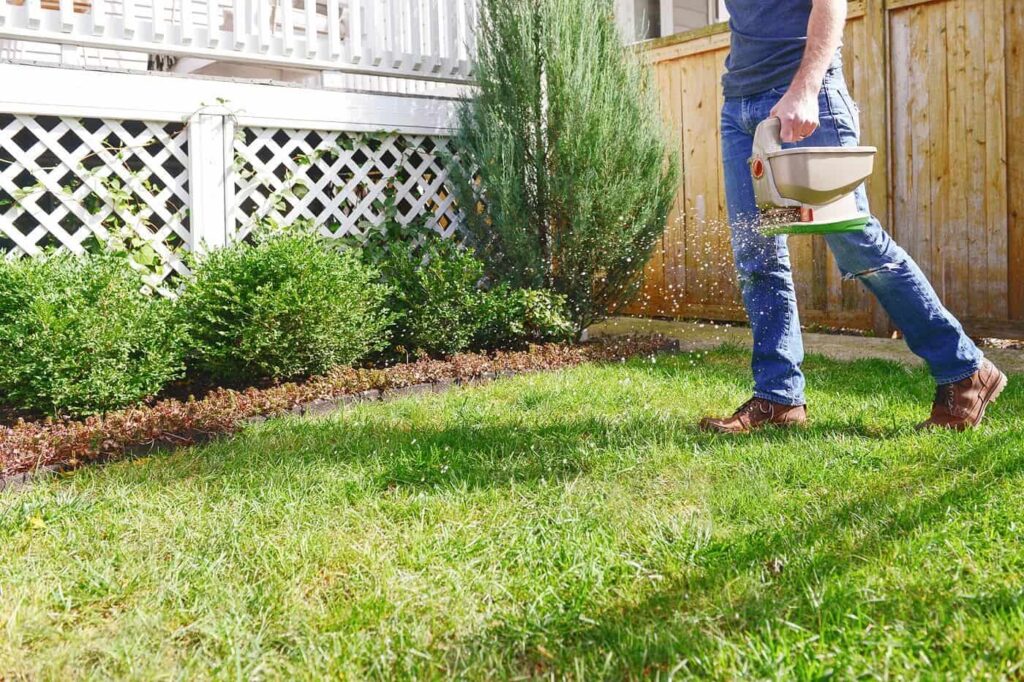 source: yellowbrickhome.com
Tall, majestic trees can be a landmark of your backyard landscape. Choosing the right ones, however, will make the difference between a dull winter landscape and a beautiful one. Mixing in some pine trees and evergreens can ensure that you'll have some color in your yard even after autumn.
Additionally, opting for trees with appealing bark or unique patterns (birch and dogwood are two great options here) will show out even stronger when the leaves fall. It's also important to use native trees that can handle the fluctuations in temperature and winter conditions. With thin barked, young trees, you should also provide a thin layer of cover for protection.
4. Fertilize your lawn early.
Don't skip on fertilizing over the winter months. Make sure to apply fertilizer to your yard before the first big freeze to give your grass the nutrients it needs to grow green and fresh in the spring. Aim for a fertilizer mix that's rich in phosphorous, nitrogen, and also potassium.
5. Winterize your sprinklers.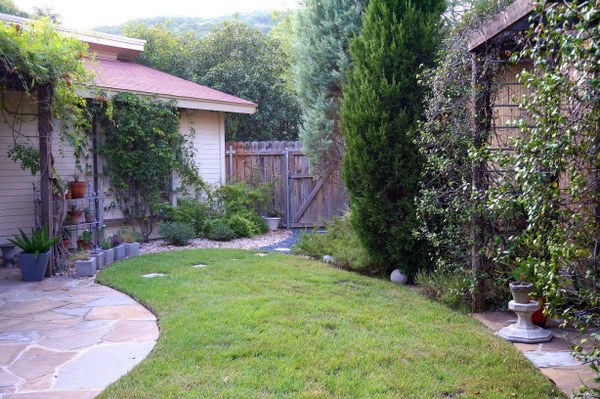 source: avso.org
There's nothing worse than dealing with burst or leaking pipes when the first cold spell hits. It's important to winterize all your pipes and sprinkler system by forcing compressed air through the system. This will flush out any remaining water. You can also call on professional landscaping companies to come do this process for you.
6. Flowers for winter.
Most of us associate the color of blooming flowers with spring and summer, but this isn't true for all flowers. There are winter blooming flowers that can add unique color and life to your yard. Some beautiful options for winter blooming flowers include: sweet alyssum, winter honeysuckle, winter jasmine, roses, violets, and pansies.
7. Keep your lawn short.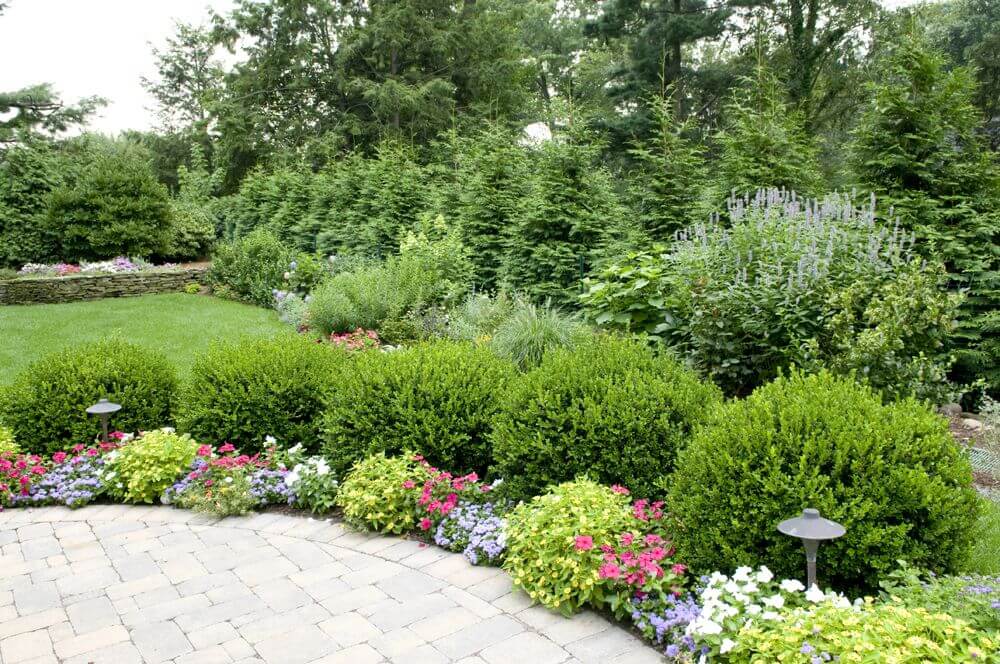 source: pinterest.com
It's advised to keep your lawn short during the winter. During the summer, most homeowners keep their lawns at 3 to 4 inches in height. However, come winter, you should trim it a bit shorter and aim for a lawn at 2 to 2.5 inches. This will protect the new growth throughout the season.
8. Time for pruning.
After the leaves have fallen off, it's an ideal time to get to pruning. Prune your trees, shrubs, and plants to ensure strong and healthy shoots grow back come spring. It's ideal to prune in late winter. 
Conclusion
Winter is coming, but this doesn't mean you should abandon your yard or overlook your landscaping needs. With a little bit of planning and prep work, your yard can still be beautiful and functional even in the colder months. Prepare for spring by pruning, fertilizing, and keeping an eye on the trees and plants in your landscape. Using pine trees or trees with eye-catching bark can help your yard stand out when the leaves fall and keep an eye out for flowers that bloom throughout the entire year. Turn your landscape into a winter wonderland this year with a few tip on preparing your backyard landscape for winter.