Commercial properties must have an attractive outdoor landscape to look perfect. A beautiful, well-kept garden attracts most of the customers and improves your company's reputation. The majority of businesses pay less attention to the exterior appearance of a commercial property than to the interior of the building. However, when someone walks into your organization, the first thing they notice is the landscape. 
You can improve the appearance of the building's external premises by following some simple commercial landscaping suggestions and ideas. A well-designed landscape also offers a better working environment for employees, which helps develop a positive perception of your concern for the firm and its employees. 
Top Commercial Landscaping Tips to Follow:
Create A Landscaping Blueprint:
source: medium.com
Create a landscape blueprint before beginning your landscaping project. As a result, you'll be able to create the most efficient working environment possible. Schedules, design ideas, and checkups can all be included in the landscape.
ing blueprints. The best part is that you may modify it to meet your own landscaping demands and objectives. 
Match The Landscaping Style With Surrounding Architecture:
In terms of landscaping design, there is no such thing as a bad design. Again, as long as it creates a warm and professional atmosphere, it should be enough for commercial purposes. A landscape that matches the style of the surrounding architecture is a pro-tip that has proven to be beneficial to businesses. Molding the landscape to match a business's straight and narrow building, for example, makes it more appealing. Simply remember not to go overboard with either simplicity or luxury. Landscape design should find a balance between professionalism and aesthetic appeal.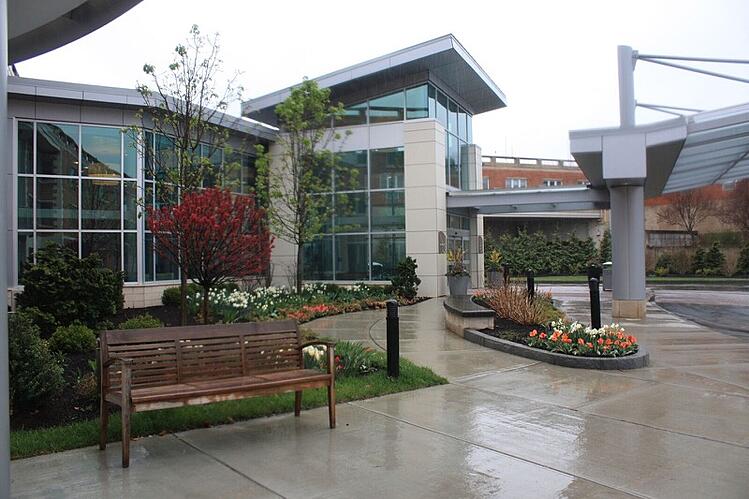 source: thegardencontinuum.com
The appropriate outdoor furniture can give your place a character. A few modern benches and chairs not only look beautiful, but they also provide a spot for guests and staff to rest for a minute. You can also add sculptu
res or other outdoor decorations as a finishing touch. 
Look for any damage:
Take a walk in the garden whenever possible. You will be able to detect the small damages to the lawn if you do so. Broken pavements, sinkholes, and other hazardous conditions could be the result of the damage. It's essential to check the damage and fix it as soon as possible. 
Look into Irrigation Systems:
The irrigation system is an essential part of any lawn, and any damage to the system can cause serious landscape drainage issues for the garden and plants. Check for nozzles, valves, sprinklers, and water pipes damage. Examine the systems to see if they are functioning properly. 
Clean up Debris regularly:
source: strategicgrounds.com
Garbage collection is an essential part of any lawn's maintenance. You can utilize the leaves, grass clippings, and other debris to make fertilizer for your yard if you clean the trash from time to time. 
Use Correct Fertilizer at the Correct Timing:
Propagation should be done frequently to keep the plants healthy and green. You can use the mulch that the trash produces or use the recommended lawn fertilizers. Make sure you use the proper fertilizer at the appropriate time. 
Overseed and Mow :
If properly maintained, your commercial lawn should last for many years. If there are any patches on the lawn, you will need to use the over-seeding method to cover them up. This does not imply that you are overseeding. Rather, you're seeding your existing lawn with new grass seed. Seeding is done in the garden to protect the turf, and mowing is required to keep the grass in the lawn in good condition at all times. For most climates in the US, it's better to do it in the spring or fall. 
Water Regularly: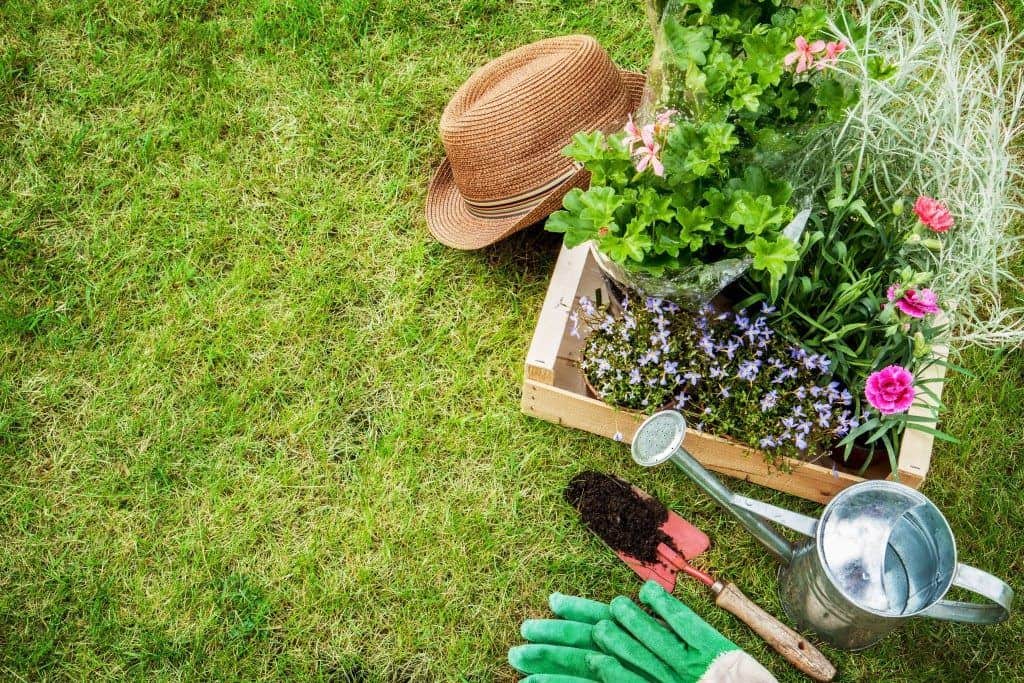 source: edenapp.com
Regular watering is perhaps the most important aspect of landscaping management. It's shocking to see how many landscapers underwater or overwater their designs, despite the fact that it's one of the most obvious maintenance steps. Both mistakes can have terrible consequences for your landscape's general health. Consider making a watering schedule to improve your precision and avoid any watering blunders. 
Get Rid of Pests and Weeds:
Weeds and bugs are the most serious issues that any lawn can face. To get rid of weeds and pests in the garden, always seek professional assistance. To protect your plants from pests and bugs, use the pesticides that are recommended. 
Create Clear Paths/Walkways: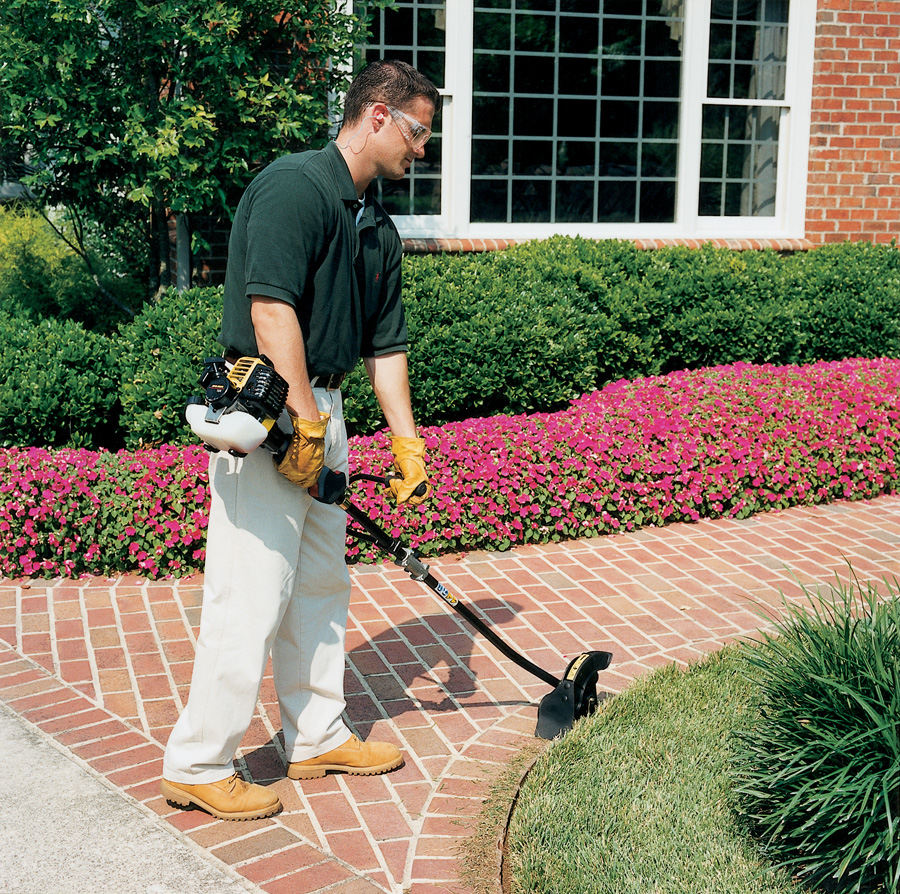 source: landscapecreator.com
The pathways are the most noticeable parts of commercial landscaping. They are significant because they serve as a guide to direct visitors to specific areas of a structure. As a result, your walkways and trails should be well-designed and easy to navigate. Anything other than a well-defined path will make your landscape appear unprofessional and unappealing. 
Conclusion
These business landscaping maintenance techniques will make your job easier, your employees happier, and your clients impressed if you implement them on a regular basis. 
Edenapp has been a trusted residential and commercial landscape contractor in the United States and Canada for over a decade, providing the best services to businesses in and around both countries. If you want to create the perfect first impression possible with your property, then hurry! Get a Free Estimate or give us a call to learn more about our services.