A feature wall is a great way to add aesthetic appeal to your home, increase its market value, enjoy the outdoors, as well as bring together the entire outdoor decor theme. When choosing a finish for your outdoor wall, try to think outside the box. In order to help you, we've pulled together some feature wall ideas.
Stone Cladding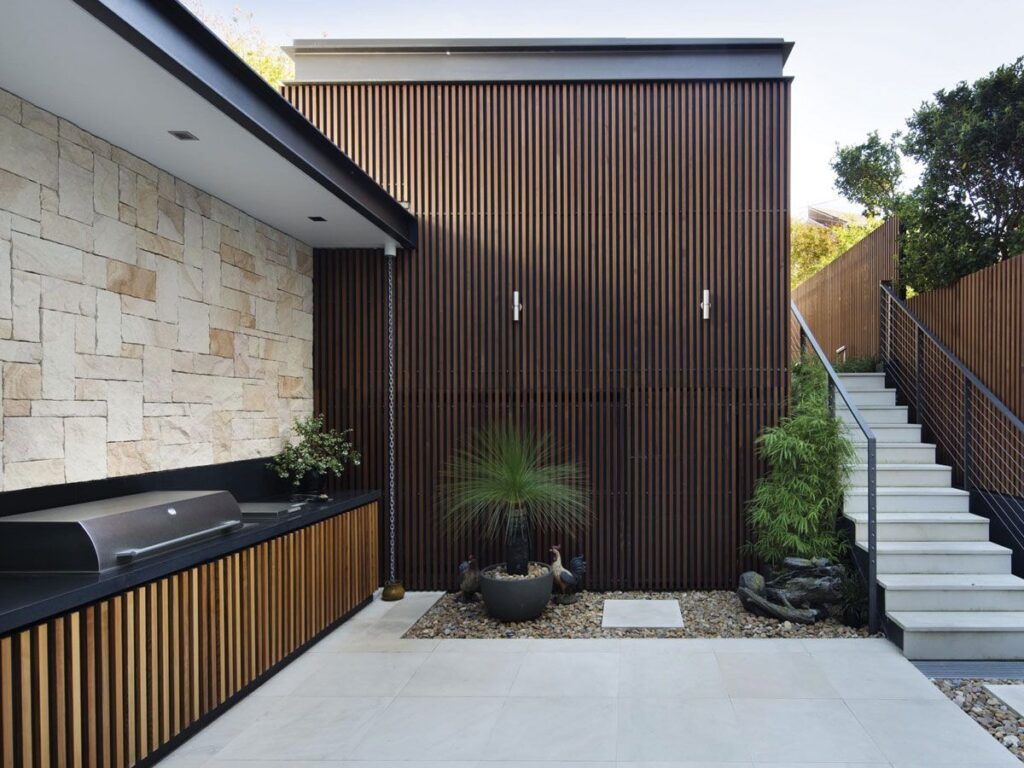 source: pinterest.com
One of the most popular outdoor feature wall ideas. It provides a timeless, breathtaking earthy element to your yard. Darker stones add depth, while on the other hand, lighter coloured stones add beach-inspired, softer vibe.
Mosaic
A strong statement wall is for homeowners with bold and striking taste when it comes to decor. Mosaic tiling can do wonders to your garden and fill a blank wall like a masterpiece painting.
Tiling
Tiling offers a refined look to your outdoor. But bear in mind when choosing one to consider how they will react to different weather conditions and if your outdoor wall can support their weight. Brick tiles can also be the great option to go for.
Wood Feature Wall
source: hipages.com.au
The natural element, wood panelling, is another material used in outdoor feature walls. This finish can range from rough, rustic beams to polished oak slats. For a unique wood feature wall, you can use old pieces of wood, whether from frames, tables, and so on.
Bamboo
Although bamboo growing is risky, it is sought-after, and it is the exact reason why we included it in our feature wall ideas. It's slightly different from a wood feature wall. Bamboo perfectly blends into poolside areas and complements the oriental inspired decorating theme. There are a variety of textures and colours to match your overall property design theme.
Garden Wall
Garden wall or vertical garden is the ideal solution for a feature wall for all garden lover. If you do not have a huge backyard, but you want to enjoy a thriving garden, then a garden wall is what you are looking for.
Metals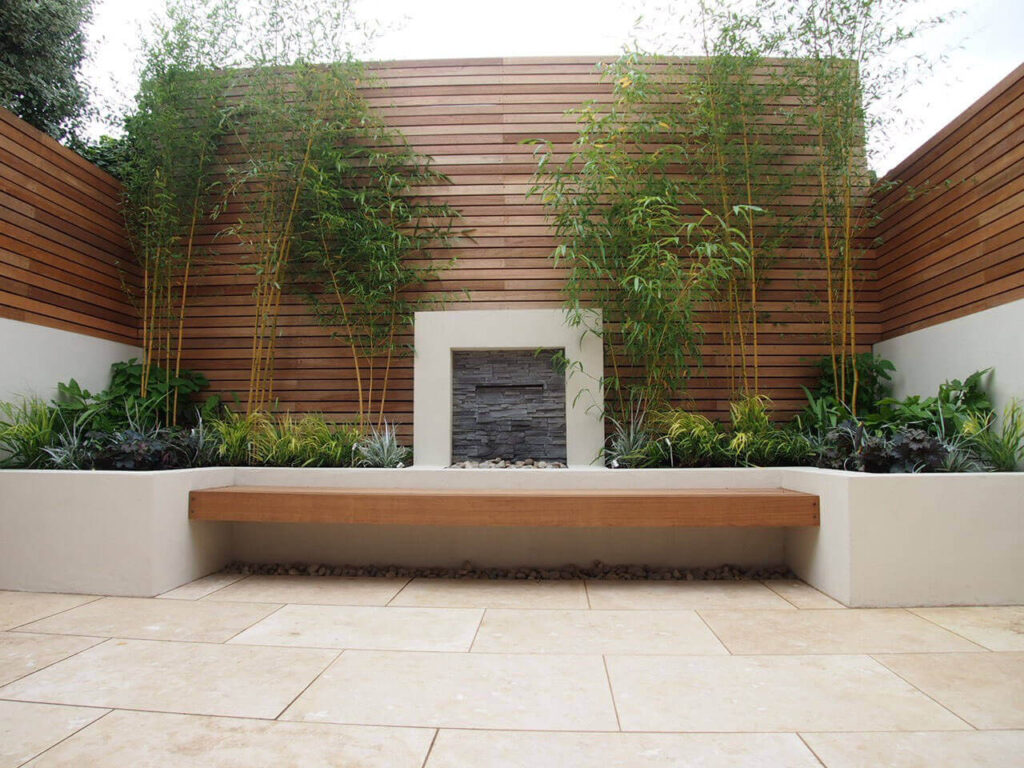 source: outdoorcreations.co.uk
Although sheet metal sound on the first glance not so beautiful, when used in a creative way, it is a perfect way to design your outside wall. Steel and rusted iron offer a rustic charm, while copper and bronze add a glamorous charm to any outdoor space.
Modern
A feature wall can be stylish, inviting, and modern too. Decor it with the wooden floor, the lights on the porch, and of course, grey brick wall. Everyone will tell you how stunning it looks.
Feature Wall With Natural Greenery
Mother Nature, we own to her so much. If you have a blank concrete wall, then transform it with natural greenery. The best plants to use are those native to your area.
Warm Up With A Fireplace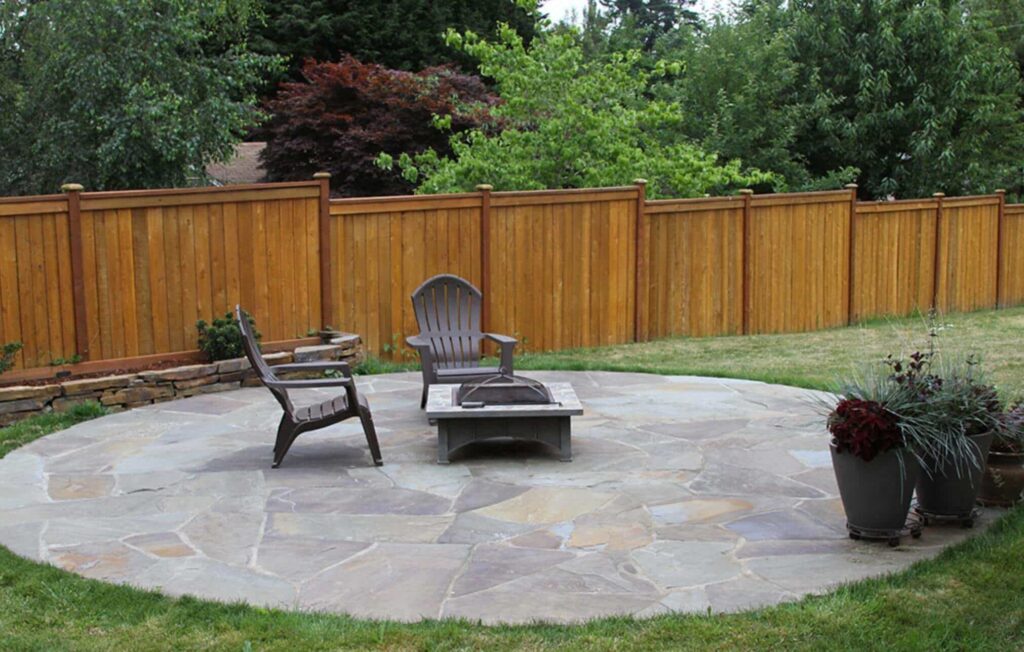 source: airtasker.com
Do you enjoy spending time on the open air? Then an outdoor fireplace is ideal for cooler nights. It is also great for a feature wall.
Bottom Line
When considering some of our feature wall ideas, think of how good it will fit into the entire home structure and design and about the weather conditions in your region.