Your home garden is a place where you relax and can be one with nature. This is why you would want your home garden to look the most attractive and implement designs that are suited for your taste. So here are some of the best ideas to decorate your homegarden and make it look attractive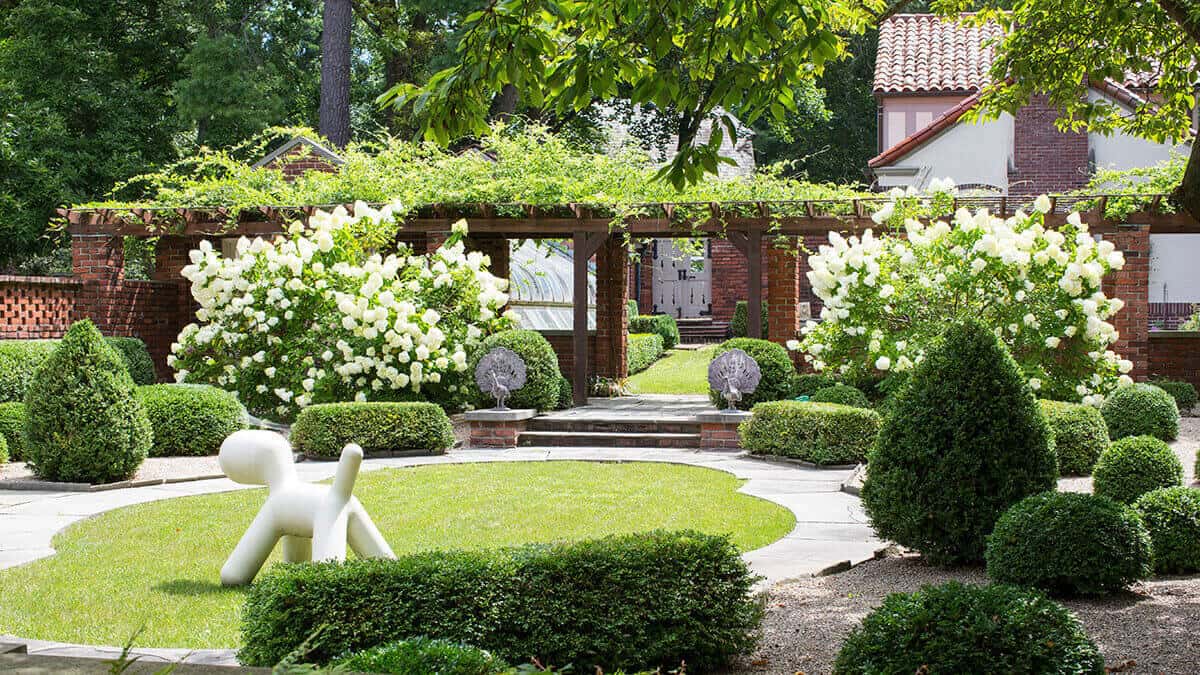 source: tclf.org
You can create a pathway leading to a small circular outdoor area that is surrounded by beautiful white orchids, bushes, shrubs, and giant trees. The shrubs can be made in the shape of small rectangular bushes and giant cones. You can also place marble sculptures that add to the aesthetic of your home. A small archway over a path covered with plants creates a surreal feeling and adds to the vibe.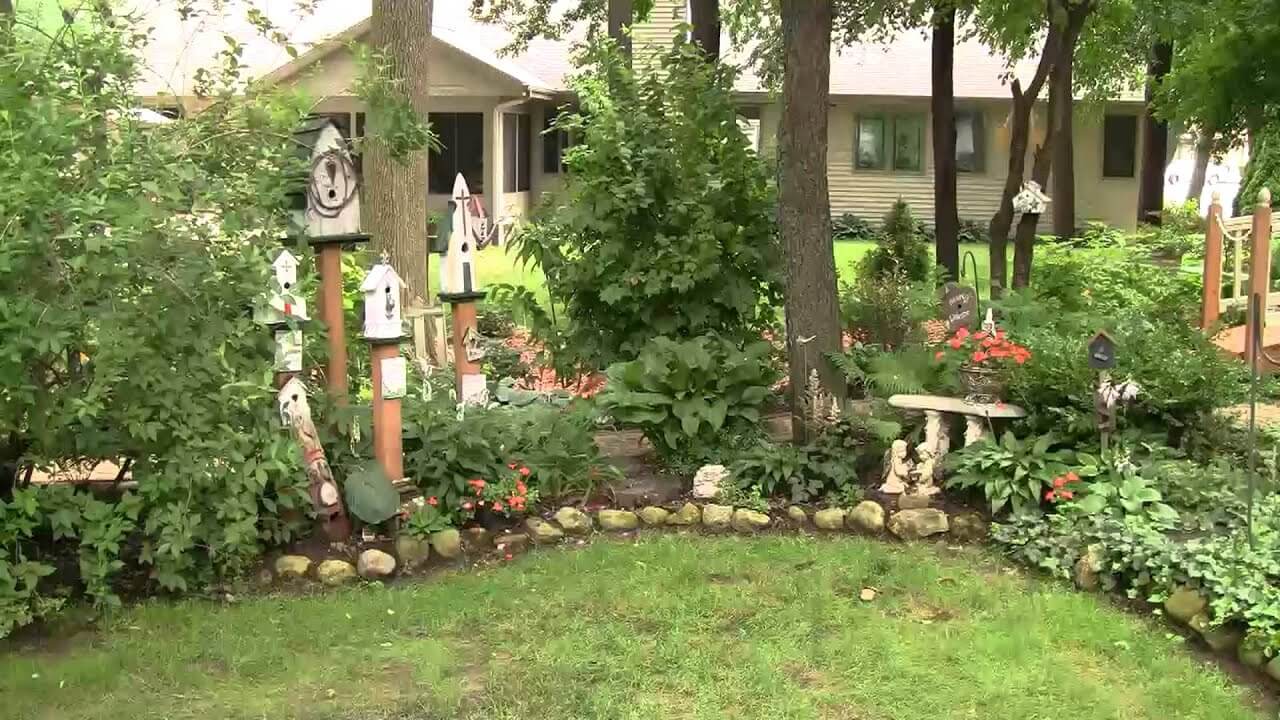 source: pinterest.com
You can create a small patio or a backyard and put a home garden where you can create an area full of flowers, kitchen plants, and small rocks.  This will help you convert that space into a zone of comfort and relaxation. You can also put small all birdhouses where they can come and stay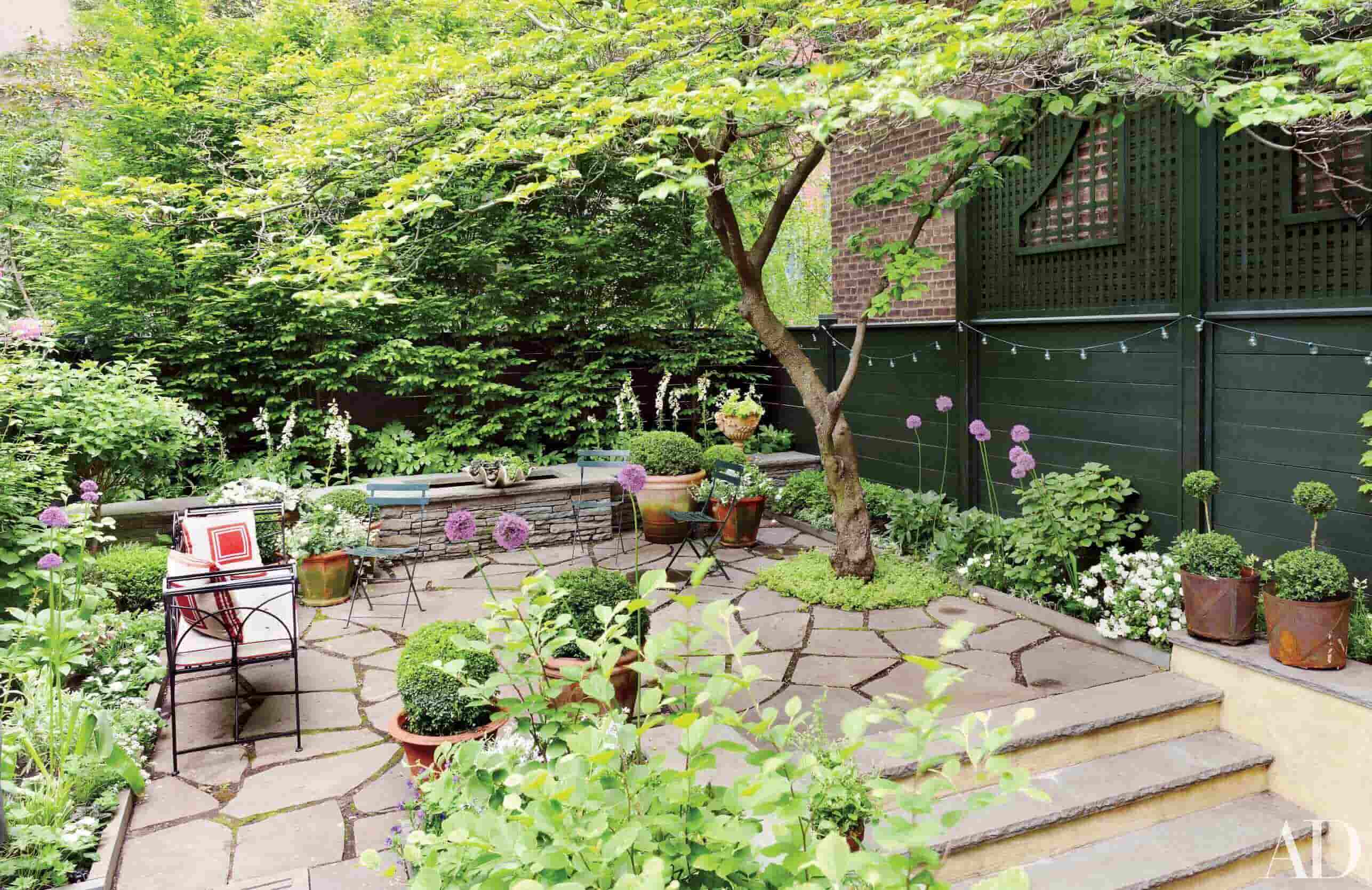 source: architecturaldigest.com
A small rock patio can be an ample resting place when you want to relax. Put small potted plants, sofa for a place to sit and a small table, right under the shade of a tree so you can enjoy the breeze while you sip your tea.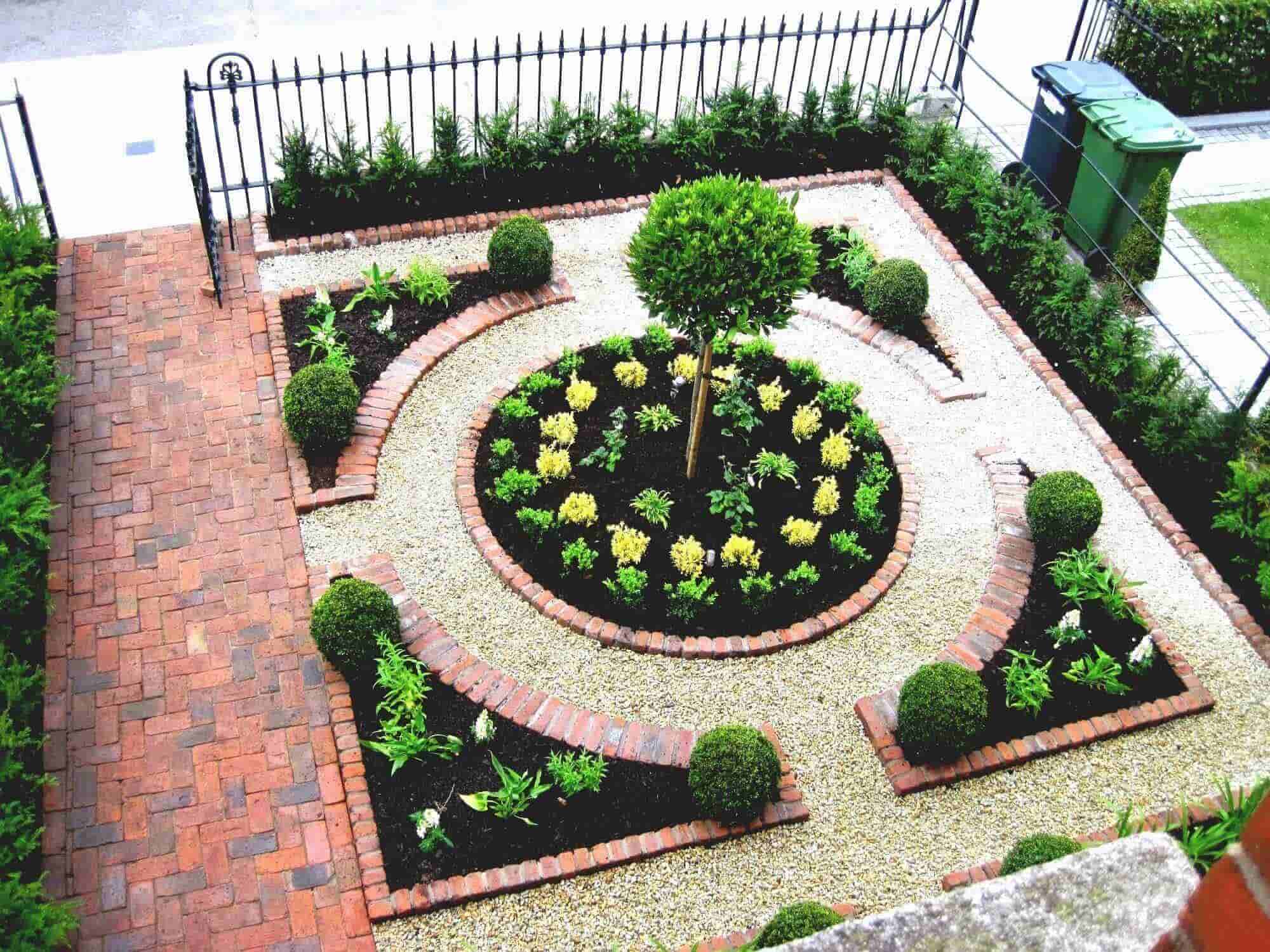 source: pinterest.com
A Small circular garden right near your driveway or street can be a mesmerizing and soothing space for passersby's to look at. You can add gravel, lay bricks in a circular position, add soil and plant small shrubs or kitchen plants. You can also add a small tree at the center like a lemon tree to get fruits all year long.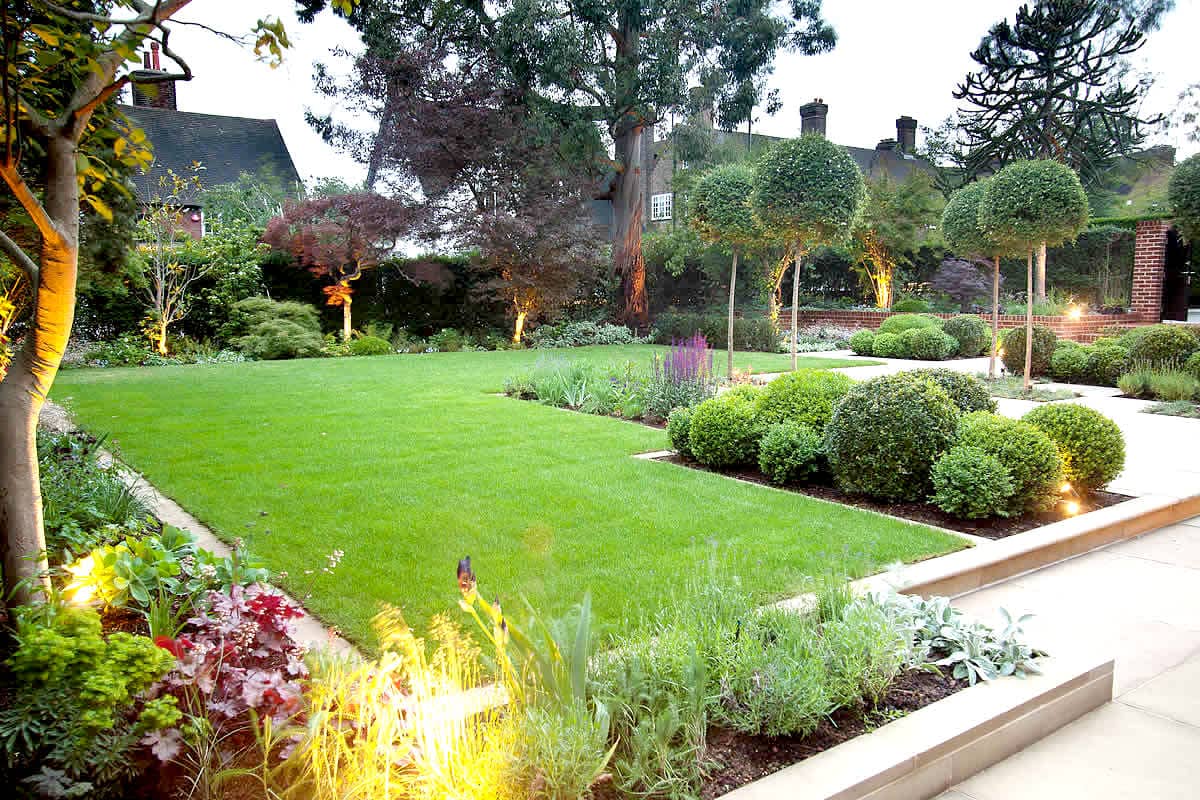 source: ctfassets.net
If you have a large garden space, then you can add indoor lighting and plant giant trees which is not only good for the environment but the color green is also soothing to look at and helps with eyesight. You can also show create a grass patch where you can walk on.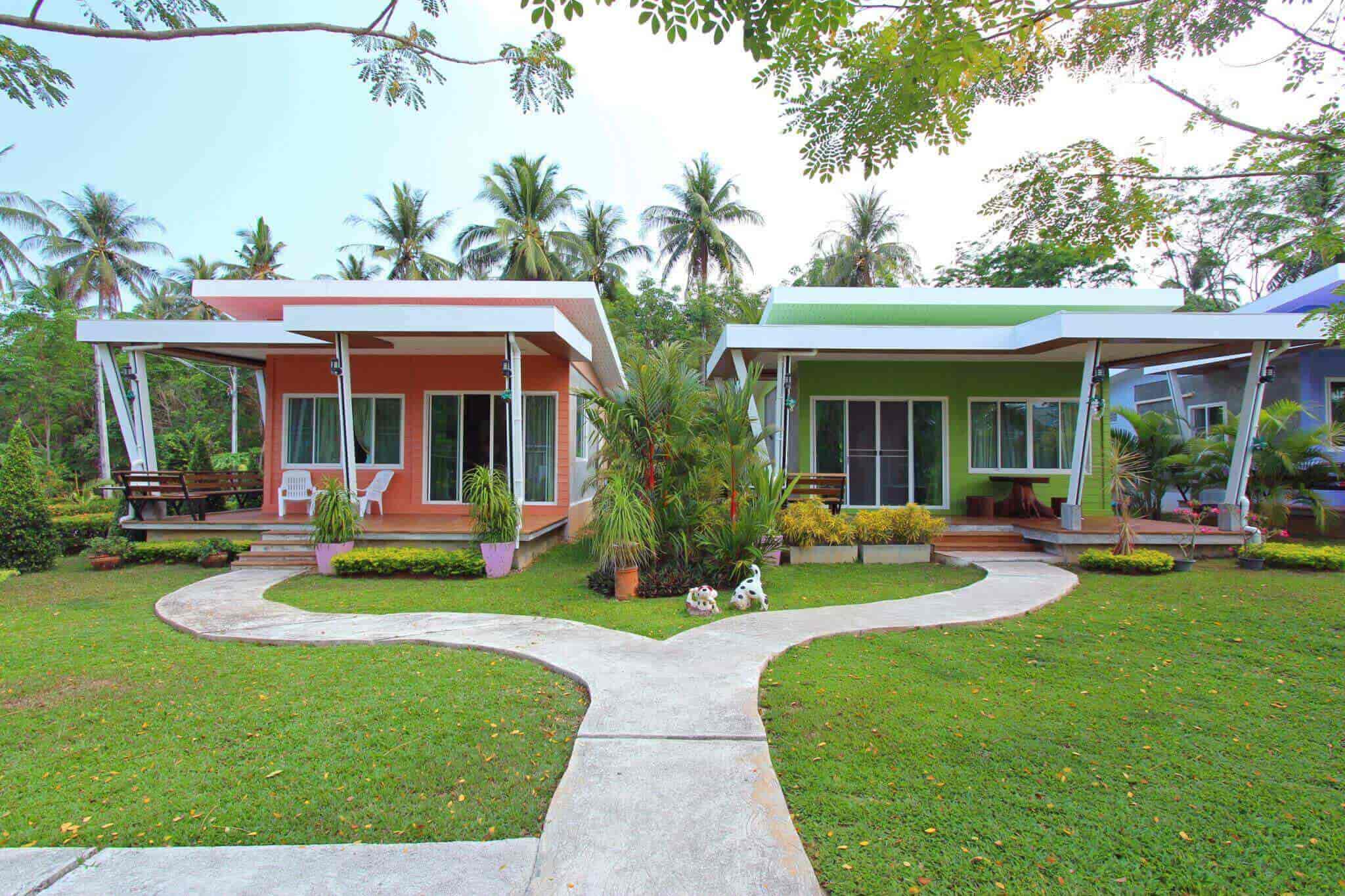 source: agoda.net
You can create sculptures and beautiful designs out of garden hedges. Place garden hedges around the block of your home and design them using clippers. You can also plant beautiful flowers roses, orchids or ferns which add the beautiful greenery.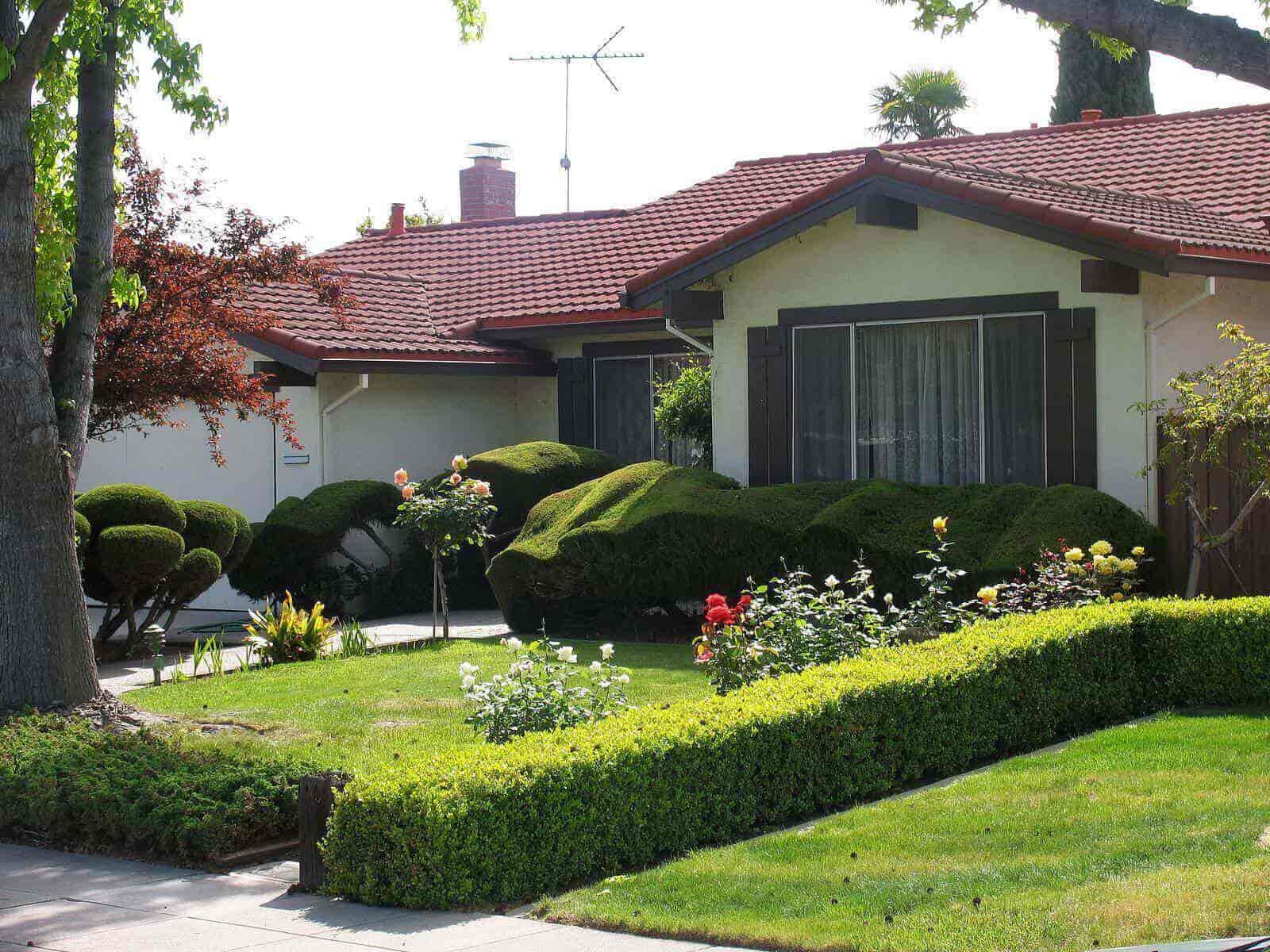 source: globalpinoyster.blogpost.com
You can create a small space enclosed with bricks and plant different types of trees and plants. You can also add wooden planks and gravel to create a rustic aesthetic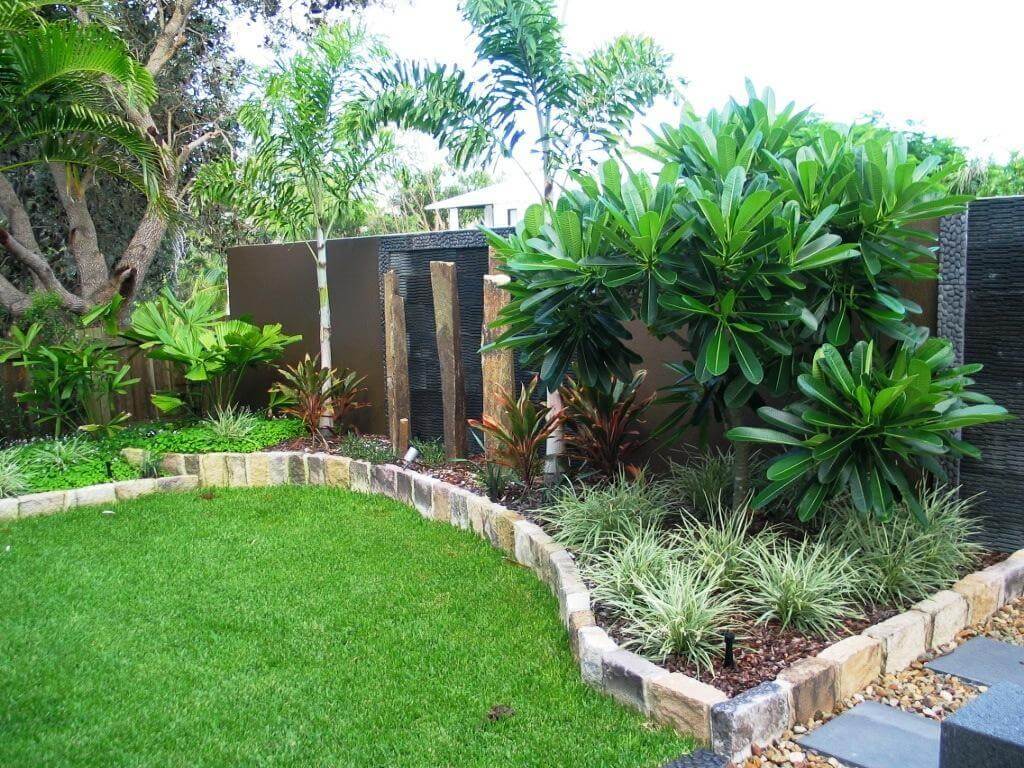 source: decoratorist.com
For a more modern look, you can design a futuristic patio with sleek chairs and hanging lanterns right beside a beautiful garden full of roses, tulips, tall shrubs, and trees.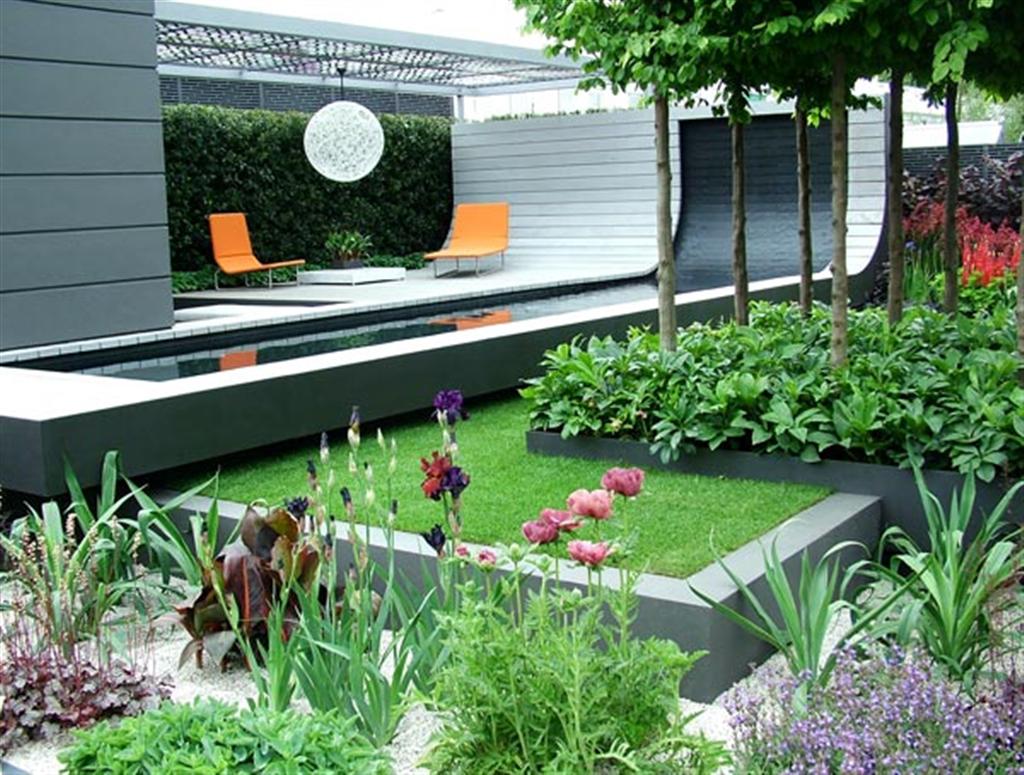 source: wilsonrosegarden.com
You can heavily decorate and design your garden by laying large rocks or boulders and filling the other spaces with shrubs, ferns flowers, vines, and trees. You can also so let wildflowers or grass grow around your window so that it blends into the home garden art.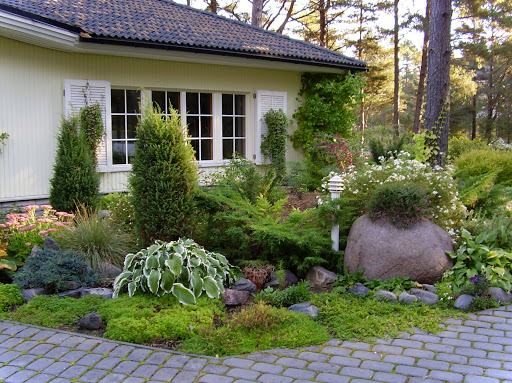 source: googleusercontent.com
Adding tall palm trees and ferns around your garden gives your garden a tropical look. An enclosure that holds water could be useful to trap rainwater that could automatically replenish all the trees in your home garden. You could also cut out marble or stone slabs and put them on your patio. Place a little bit of wooden furniture to enjoy and rest in the shade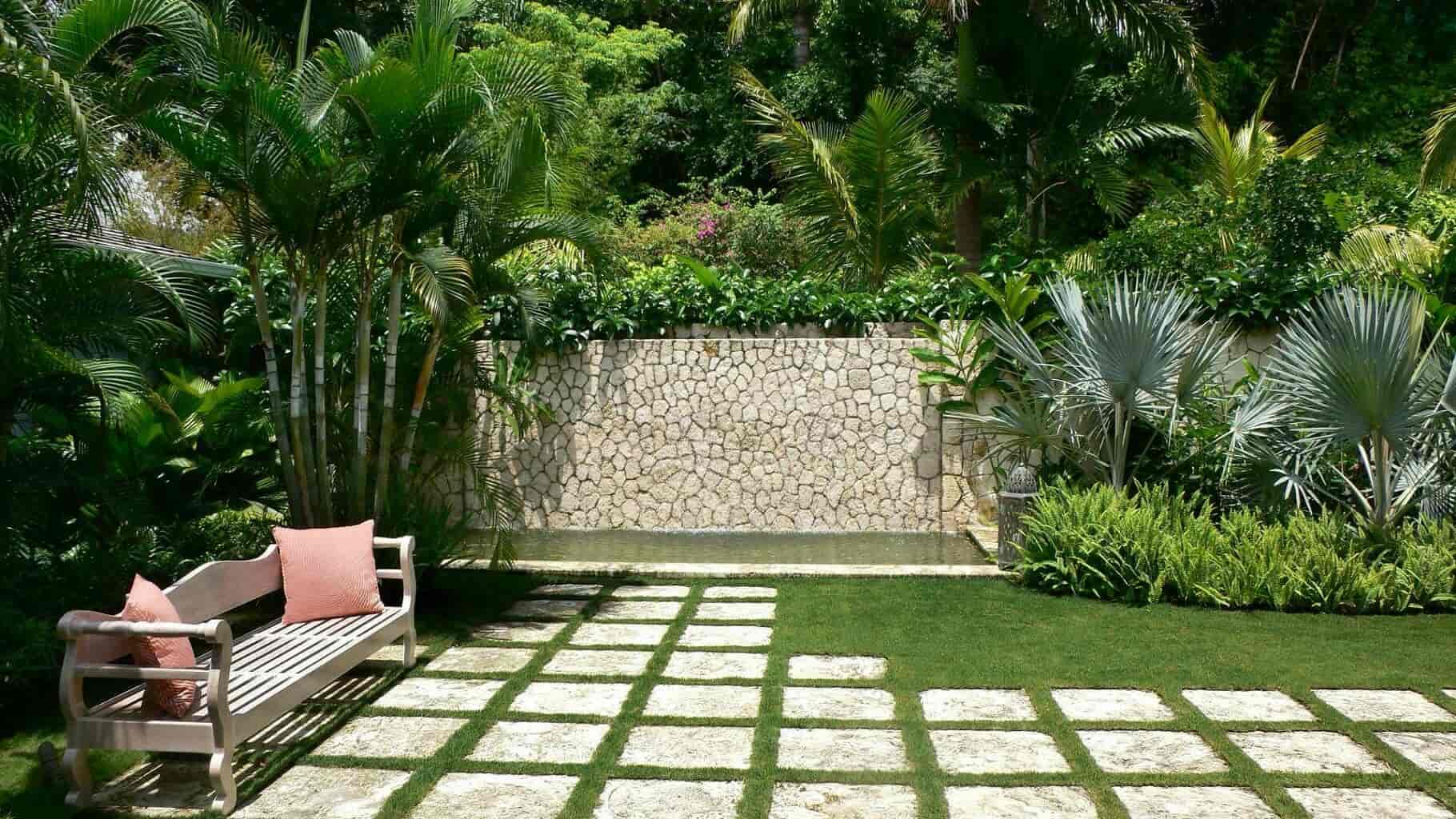 source: mxtrianz.com
A small plant row surrounding your big grass patch is also a pleasant idea as it allows you to have a space for outdoor activities.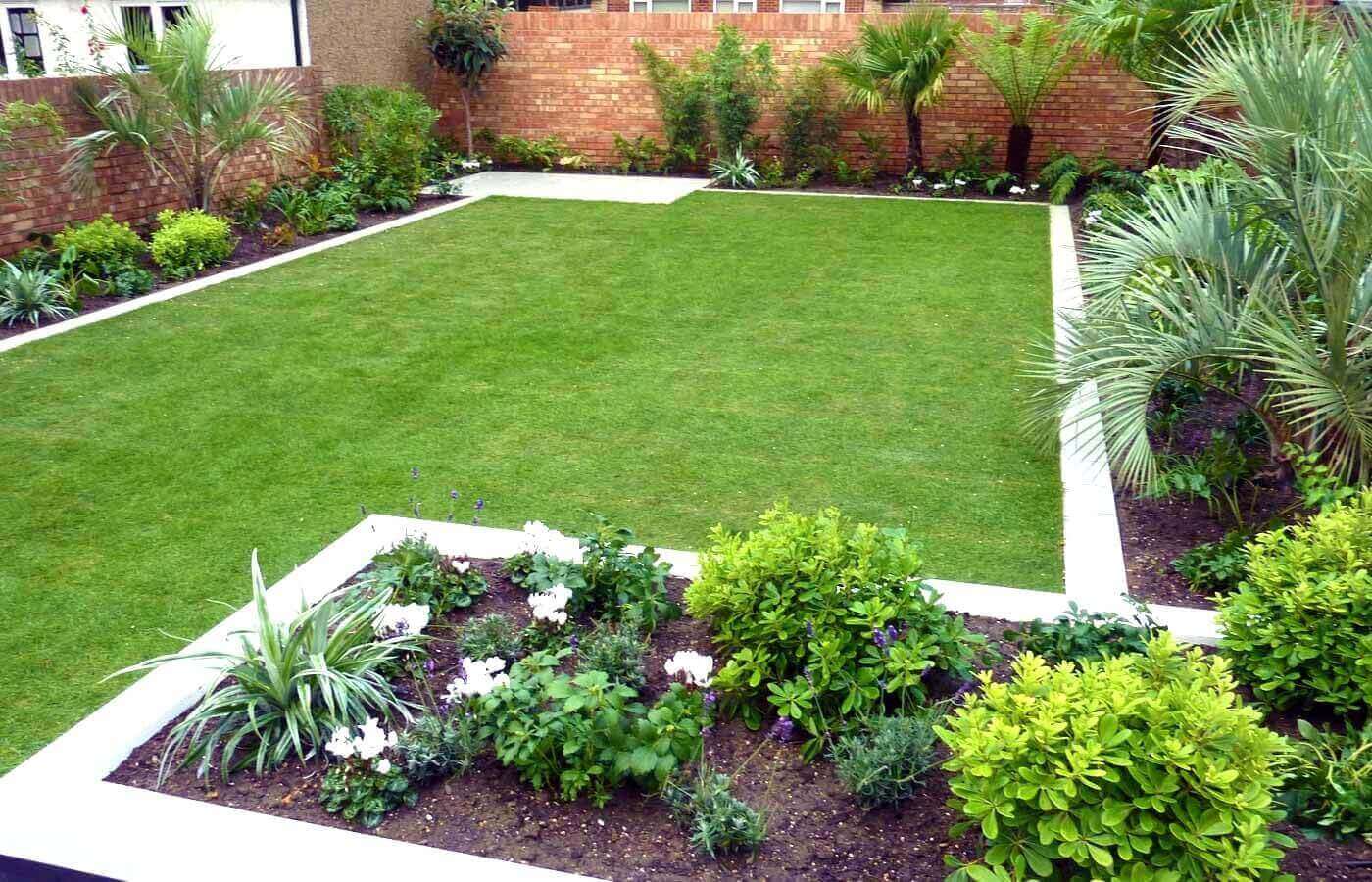 source: pinterest.com
You could create a patio with a curvy pathway that has circular grass patches in the center surrounded by beautiful flowers and shrubs.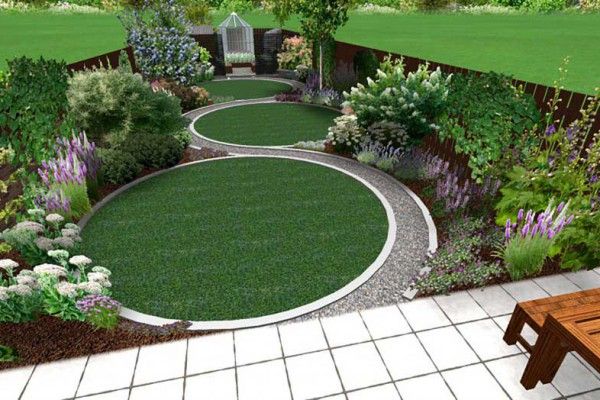 source: pinterest.com
A small garden patio surrounded by shrubs and trees that could give you fruits all season long like an orange tree or lemon tree is very useful to beat the heat in the summer. You could also put out a sitting space under an umbrella.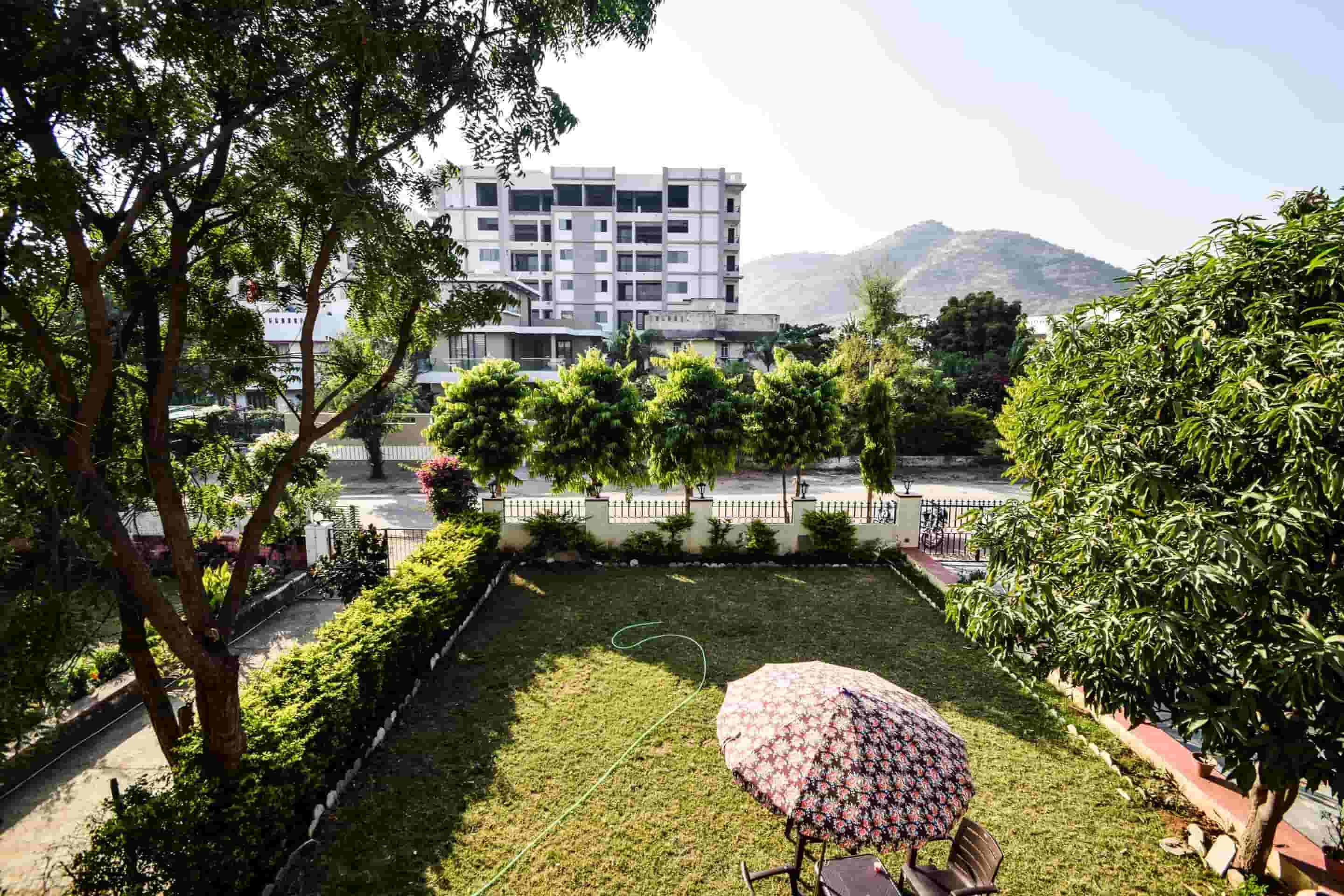 source: oyorooms.com
Create a sweet beautiful home garden decoration by cutting levels of soil so that you can create space for planting flowers. Add some stone structures around a stone stairway to give you that majestic look.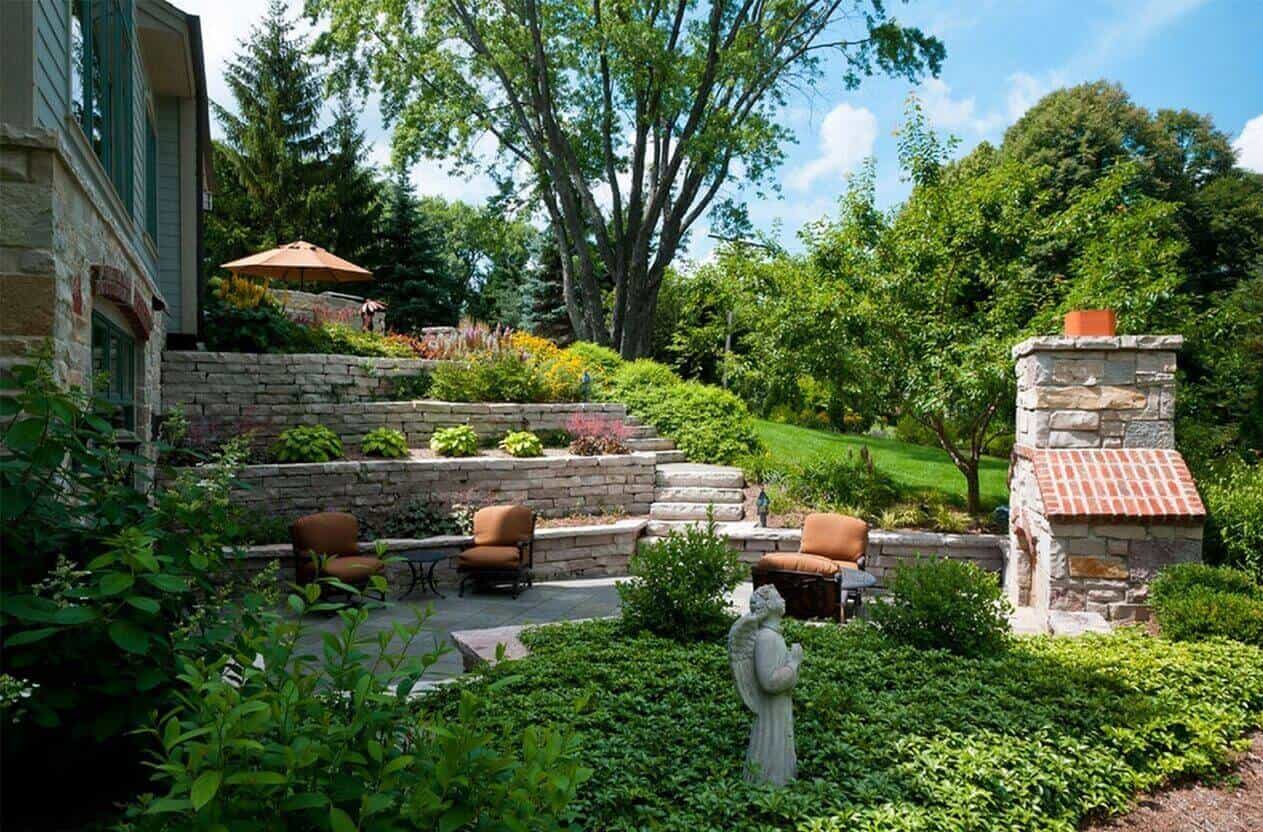 source: homedesigning.com