In every business, it's essential to consider the main things you would need, whether you may start small or go big. When opening up a company that provides beauty services like dermatology, massage, nail care, tattoo, etc. The first thing you would like to look for is facial beds.
Customers can enjoy a great deal of relaxation and comfort when using facial beds. It's also one of the essential pieces of equipment to meet and go over the whole process. Facial beds are beneficial for services that aim for relaxation, pampering, and other beauty services. Because clients require support while receiving facial treatments, a comfortable and soft bed for facial massage is essential in providing this feeling. There are numerous characteristics of a high-quality facial massage bed. As a business owner, it's necessary to invest in good-quality facial beds to avoid extra costs in the future.
Facial Beds: Which One To Choose?
Even when it's slightly costly, a smart purchase will be worth it when you invest it in something of good quality. 
Electric or Hydraulic?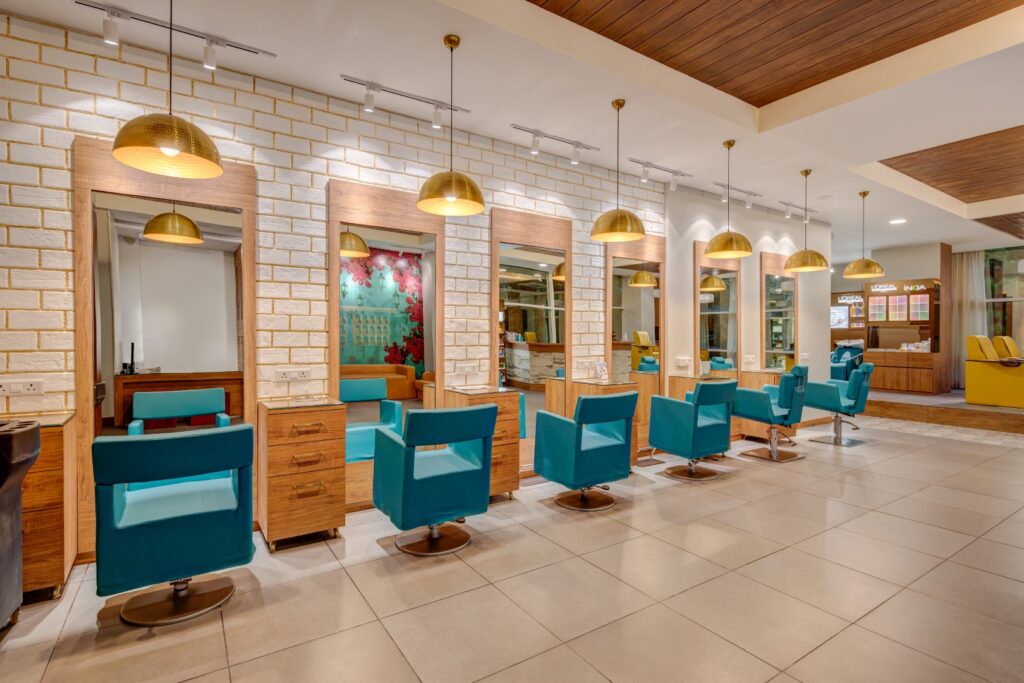 source: thearchitectsdiary.com
A hydraulic facial bed features a foot pedal that raises the bed up and down and enables height adjustment. The hydraulic lift is usually used for height modification, although some hydraulic facial beds also include a 360 degrees rotatable basis, giving aestheticians more flexibility and reach.
On the other hand, an electric facial bed allows an esthetician to have increased comfort, reach, and movement using an electric facial bed. It features an adjustable backrest and leg rest, more excellent cushion and comfort, a two to four motor engine, and remote control to perform the essential changes to the facial bed.
Portable or Stationery
You may need to choose between portable and stationary facial beds. What are portable facial beds? Because it's easy to transport, a portable facial bed is an excellent choice for on-site treatments, such as at customers' homes. Many companies offer on-site treatments and processes, so if yours is one of those, then it would be nice to invest in portable facial beds. It is both practical and convenient. These facial beds allow you to work from anywhere. However, it isn't anything that will last for more than ten years. You'll need to replace it with a new one every few years to avoid accidents and extra costs. A portable facial bed should cost no more than $500, which is not too bad for something that lasts long and with good quality, even longer. At the end of the day, if you're using it for mobile treatments, you're going to bang it around anyway. 
On the other hand, stationary beds are also precisely what they have been named after. Because a fixed bed isn't designed to be moved about frequently, it's better at implementing aspects in terms of comfort. It's big and weighty, but it's got a lot of qualities that will keep your customers happy and relaxed. It also holds greater weight and lasts longer than portable facial beds.
Adjustable or static?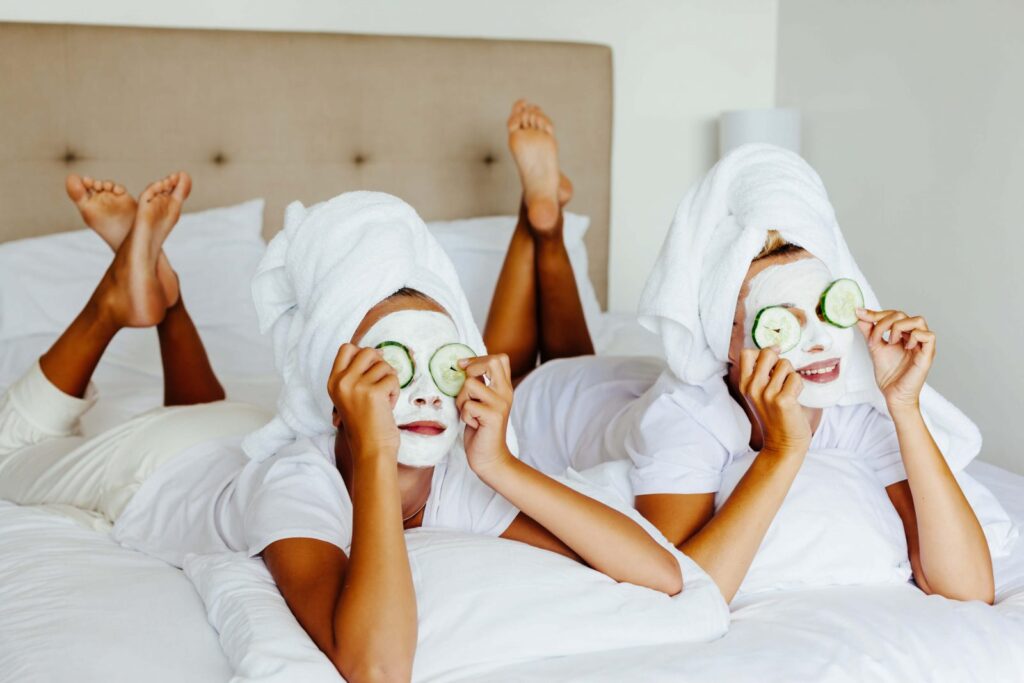 source: hauteliving.com
You also need to know whether you prefer to purchase just the adjustable, the static, or perhaps both in purchasing facial beds. It is vital to make adjustments to meet your needs and those of your customers. For the face bed, it is necessary to have several different adjustment points. This includes the angling of the back, the height of the shoulders, and the thighs. These modifications make it possible for the bed to match the comfort requirements of your consumers. If you plan on buying both types, it would also be essential to know and assume how many of each you would need to purchase. This way, you can set your budget and avoid overspending.
Main Things to Consider in Choosing Facial Beds
Budget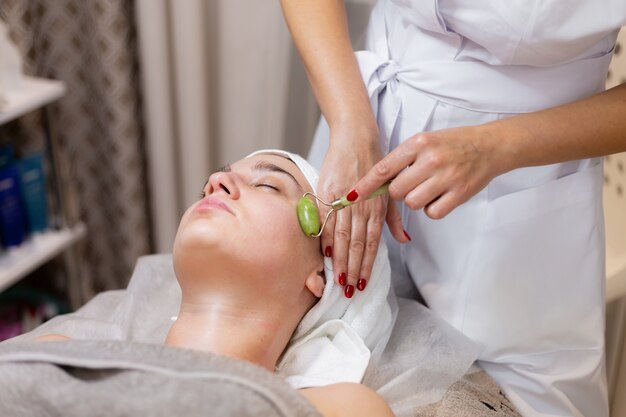 source: freepik.com
A high-quality face bed isn't inexpensive, to be sure. A good mattress can cost up to $2,500, but a good starting bed can cost anywhere from $600 to $1,000. Of course, good things with good quality can be a bit pricier because of the materials used and depending on the style. Because the beauty industry is all about quality, getting a good face treatment bed is essential. Less expensive solutions provide excellent value but lack crucial features, comfort, and durability.
Function
When selecting a facial, the most important thing to ask oneself is what you want it to do. You must first compile a list of all the different treatments that will be performed on the bed and then choose facial beds that will adapt as much of the processes that will be performed as possible.
Comfort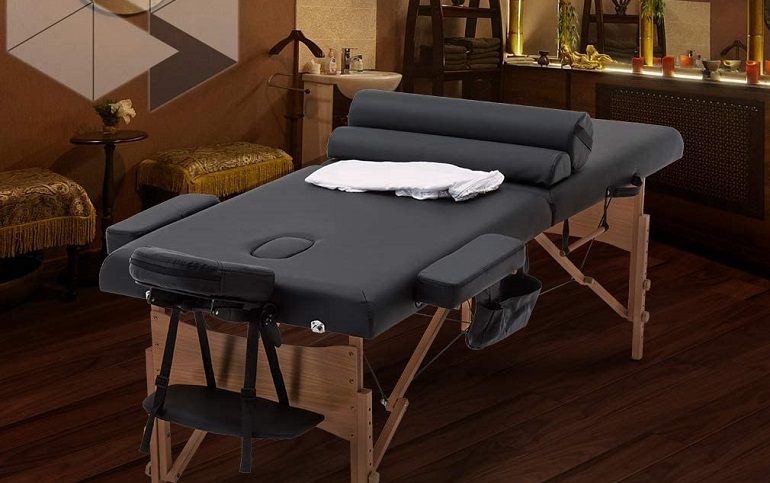 source: wezaggle.com
Aside from function, as you offer services requiring facial beds, they need also to have the comforting aspect. The thickness and substance of the mattress will determine how comfortable the Spa bed is. The majority of Spa beds are made of foam. The density of the foam, rather than its thickness, determines its quality. The denser the foam, the more pleasant and long-lasting it will be. So, to assess your foams, you can press your hand into the mattress and time how long it takes for the foam to recover to its original shape to determine the density of the foam. The smaller the density, the slower the return. 2 inches of high-density foam will suffice in thickness for adequate comfort. Foam isn't the only substance used in Spa beds, though. Thus, you still have to do varied assessments to see if the facial bed is comfortable enough.
Space and size
Space is also an integral part of the choosing process. Considering the space available in the room can determine just how many facial beds you can accommodate and thus, increase or decrease the budget you have set for them. Consequently, The amount of space you have available will determine the size of the room. For the Spa bed to be used in a treatment room, there must be sufficient space for the practitioner to maneuver around it. You need to have a facial bed with the right height, width, and length.