A new deal for the purchase and sale of luxury housing in Atlantis The Royal Resort & Residences took place. The property was sold for USD 17,500,000. The buyer was a resident of Europe, which only proves the established status of Dubai as one of the most attractive cities for investment from abroad. The price is a record for this area, but not for Dubai as a whole, since lots of houses for sale in Dubai Hills cost more than AED 17,500,000.
Penthouses in Atlantis: about the project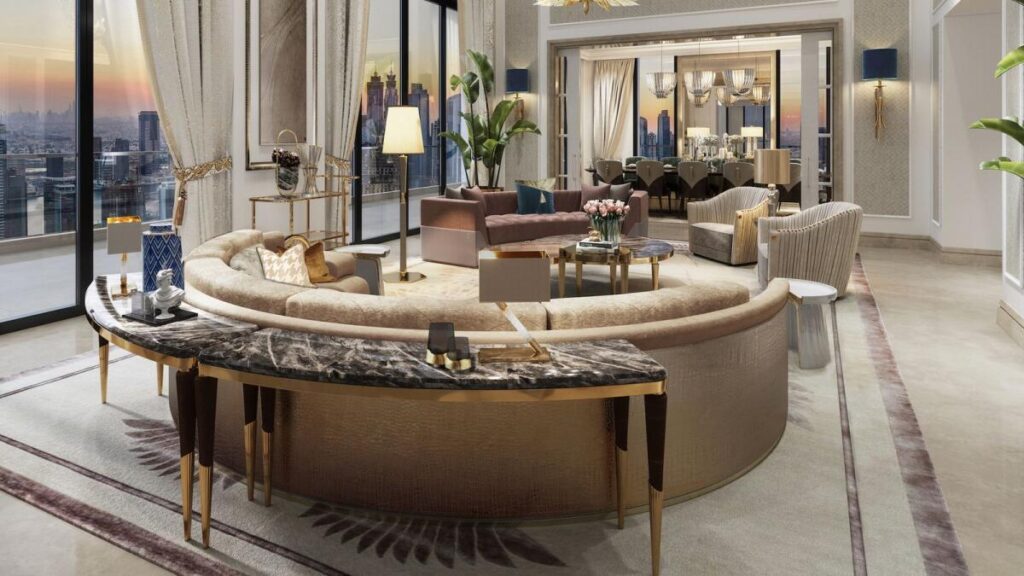 source: pinterest.com
Atlantis The Royal Resort & Residences is a residential project, which is located on the man-made Palm Jumeirah. There are incredibly expensive residences in the building and the sale of each property here turns into a noisy event. So, it happened this time, despite the fact that the most expensive of the penthouses worth USD 49,000,000 still remains unsold in the residence.
The legendary residential project is located on an island that is visible literally from everywhere. It is difficult to find a more iconic place to buy luxury real estate. This acquisition has become one of the most expensive for the whole of 2021.
Atlantis, the construction and maintenance of which is the work of Kerzner company, is located on the «top» of a palm tree. This place offers various real estate options for guests and residents. There are more than 200 apartments, about 700 hotel rooms and 102 suites.
About the deal in Atlantis The Royal Resort & Residence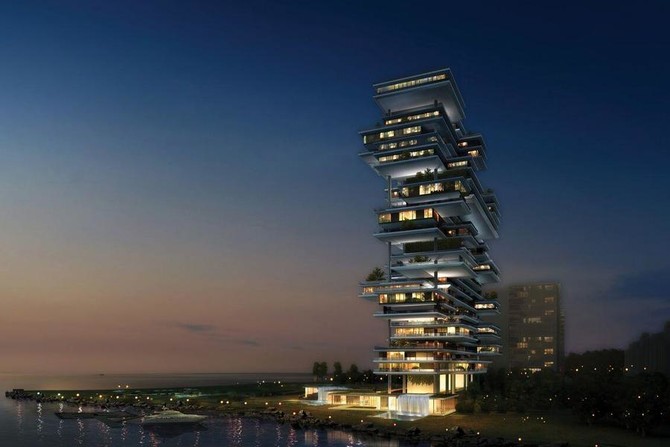 source: pinterest.com
The happy owner of the penthouse got more than 70 square meters of living space. The deal is a confirmation of Dubai's reputation as one of the most popular cities for investment from abroad. This four-bedroom penthouse was the second most expensive after the three-level apartments, which are still waiting for their new owner.
Trends in the purchase of super-expensive real estate in Dubai 
The desire of investors to buy real estate at incredibly high prices has been maintained in Dubai recently. So, two duplex apartments were recently implemented in W Residence, which is also part of Palm Jumeirah. Both apartments were bought by one person for more than USD 27,000,000. In the villa category, the most expensive deal was the purchase of Royal Atlantis Garden for USD 12,000,000, and one penthouse in IL Primo was also sold for USD 11,500,000. 
Our assistance in buying real estate in Dubai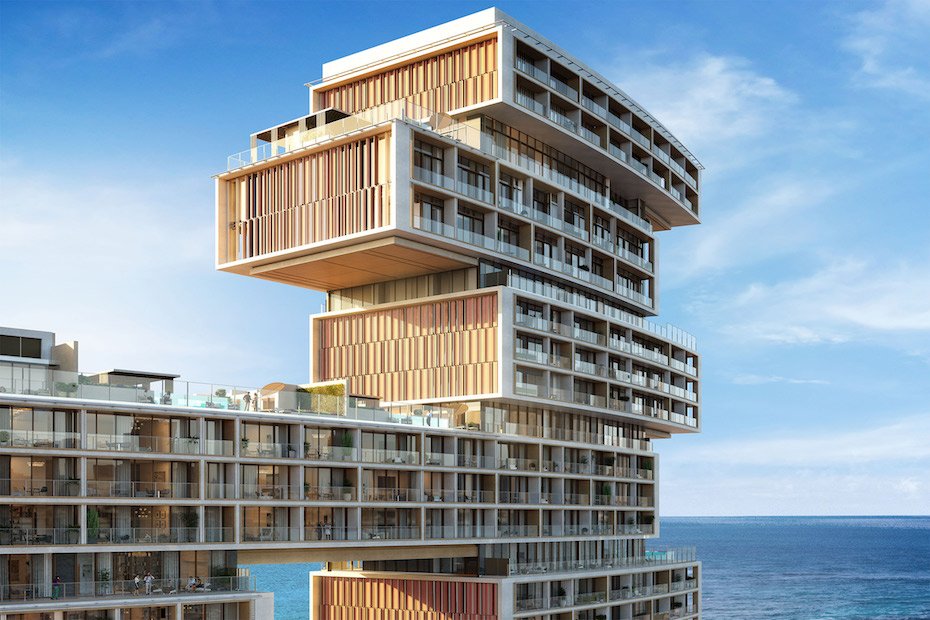 source: gulfbusiness.com
If you are looking for a luxury property in Dubai, we recommend Ax Capital website. This is an agency with extensive experience, which offers a wide selection of apartments, penthouses and villas for every taste and budget. You will be sure that you will get exactly the property that meets your expectations. Experienced agency staff are ready to answer all your questions, provide competent assistance in the preparation of documents, as well as assist in the transaction.