Your roof is an essential part of your home and protects the contents of your home. If you have experienced water stains on your ceiling or water dripping, it could be time to replace your roof. 
Storm damage can cause tiles to fall off, and branches falling from trees could cause further damage. Dependent on the level of damage, it may require you to repair or replace the roof. However, with so many materials on the market, how do you know which is best? Big Al's roofing company has the answers. Read on to find out. 
Roof Shingle Types and Styles
3-Tab Asphalt Shingles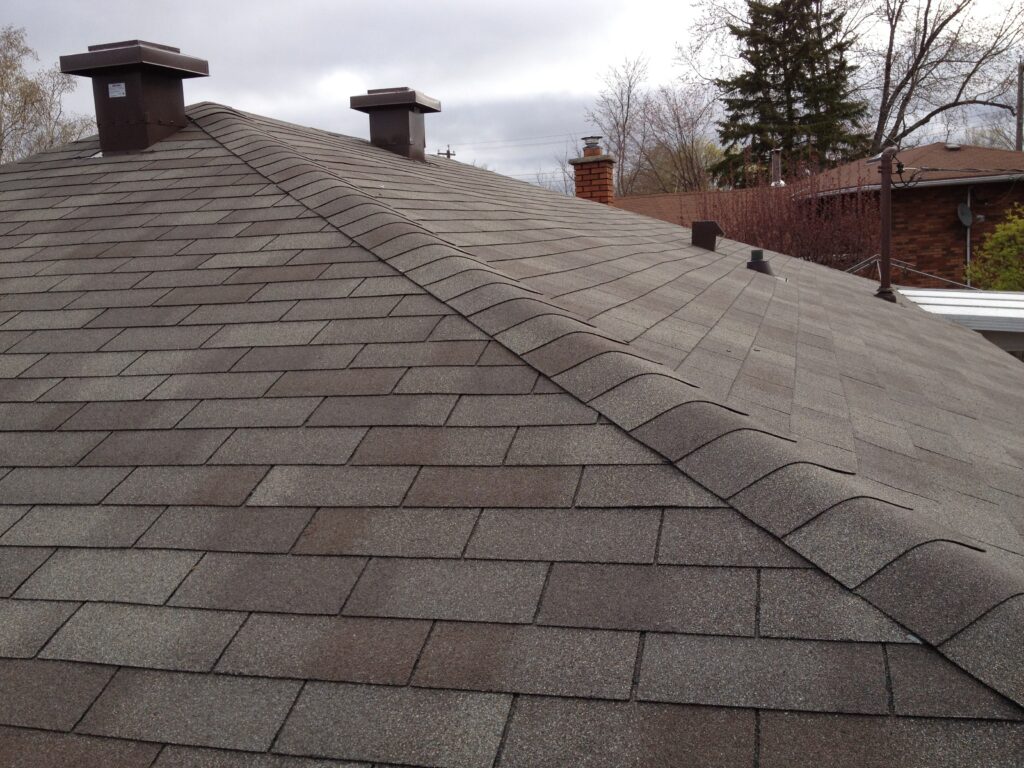 source: pinterest.com
This is the  most common roofing material in the U.S., as it's affordable and installation is fast. The shingles are available in a variety of colors, which makes them more appealing to homeowners. Even though they are not as long-lasting as other materials, they are pretty durable for their price. Thus, for those who are looking for a sustainable roof, this is not your answer! They are not eco-friendly. Nonetheless, they are simple to repair and maintain. The shingles suit multiple roof slopes, keeping them at the top spot. 
Luxury Asphalt Shingles
These shingles got their name luxury for a good reason. They help your house to stand out and offer that curb appeal. Therefore, they stand out compared to the 3-Tab. However, the luxury shingle is thicker and larger in size, making them more durable. In addition, these shingles are more wind-resistant and could endure harsher weather conditions than the 3-Tab. They often come with a good warranty due to being more expensive than the standard 3-Tab. Nonetheless, they still need replacing every 20-30 years. Furthermore, they are not made from a sustainable source.
Metal Roofing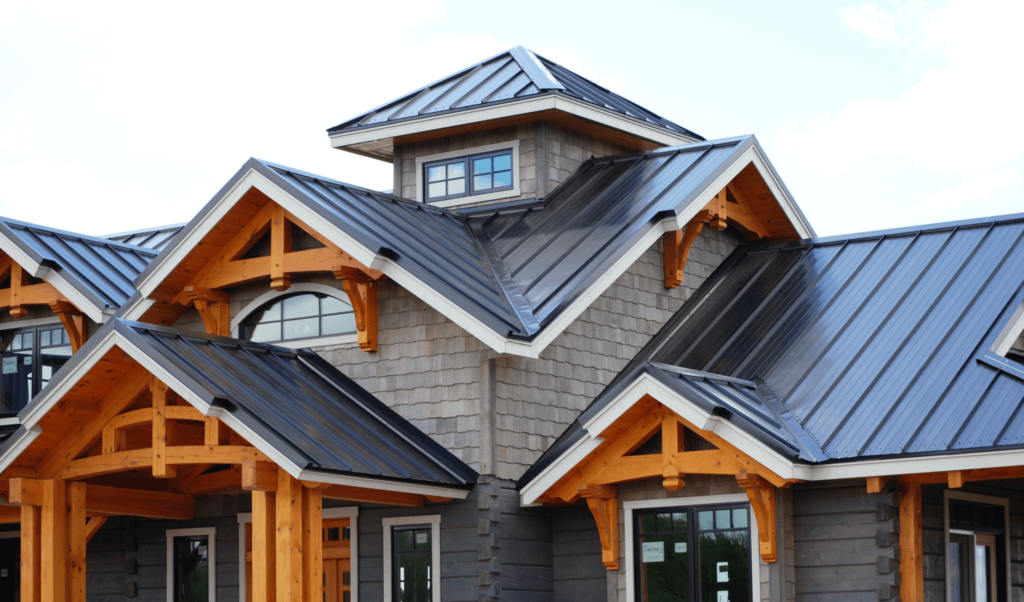 source: pinterest.com
When we think of metal roofs, we might assume this is a new phenomenon, but they've actually been around, seen since the 1800s. More and more people might opt for the metal roof because it's more affordable and easy to find. The other factor is that they last much longer than regular asphalt, depending on which material you opt for. There are various metals to choose from, such as copper and aluminum. They bring a barn or storefront to life. Their benefits include being recyclable. Therefore sustainable, available in several colors, fire resistant, easy to maintain, and great for harsh weather. Hence, they may be prone to rust, noisy during a storm, easily scratched, and might be complicated to repair. 
Wooden Roofs
Wooden roofs remind us of Tudor-style homes. They make an excellent option for cottages. Wood will last around 50 years. However, the wood should be treated if you live in a fire-prone area. Wooden roofs are not beneficial if you live in a wet climate, as they could need to be replaced by water damage. The most common options are cedar, redwood, and pine because they repel insects. They are a natural source which makes them a popular choice. 
Clay Tiles
source: pinterest.com
Clay is one of the most popular tiles in the world. While they may seem expensive to repair or install, they are great for harsh weather and last longer than most other roofing materials. They are able to withstand winds up to 150mph and can be fire resistant. They are easy to maintain and keep the inside of your home at a regulated temperature. They are a natural source that is good for our planet. They come in a range of red, brown, gray, and terracotta while providing excellent curb appeal.
Your home should be structurally sound before installing these tiles and require a specialist to repair them. Nevertheless, the advantages outweigh the disadvantages. 
Slate Roofs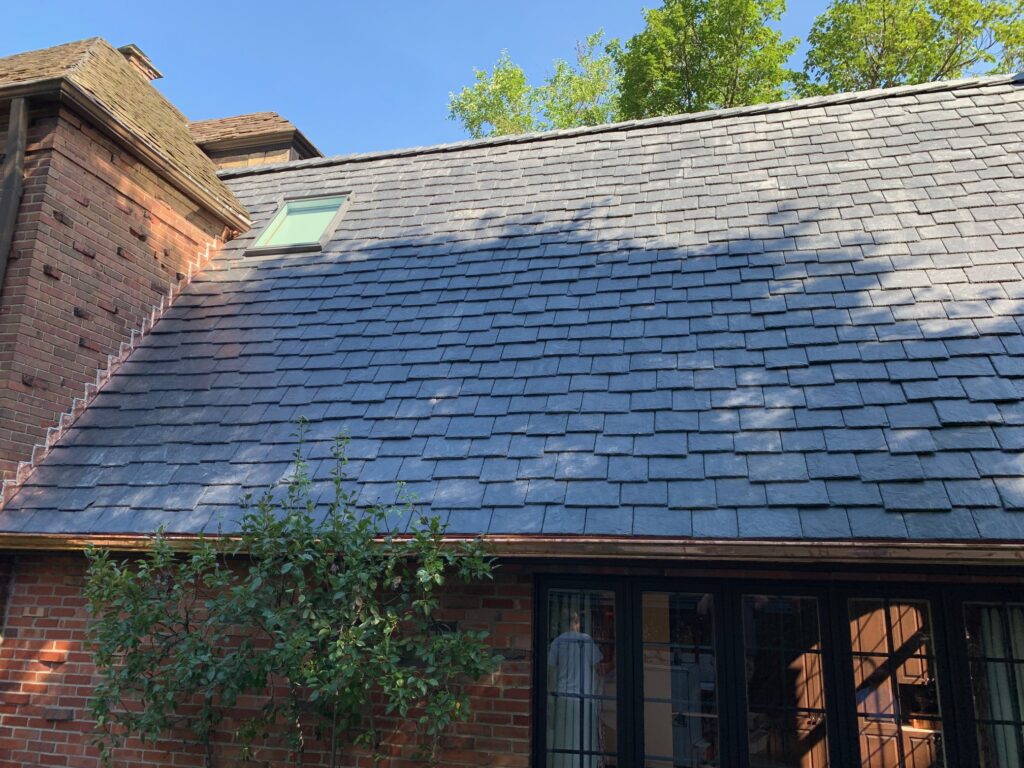 source: pinterest.com
Similar to Clay, Slate is a roofing material that lasts 50-200 years. Therefore, it's an option that's worth the investment. They are resistant to fire, high winds, and harsh weather. They could handle extreme cold or heat waves. You can choose from a natural or synthetic slate. Synthetic options come out cheaper and have some of the benefits that natural slate has. 
Summing Up
Whether you're after a complete rehaul of your roof or a repair, the shingle type all comes down to budget and weather type. Opting for clay or slate will ensure that you have less to worry about due to its durability. On the other hand, 3-Tab asphalt is something you can change in around 20 years and give your home a new vibe!