Decorating a garden brings so much relaxation and fun as for some this is a hobby while others do it to boost and upgrade their décor. One of the most useful and beautiful additions to the garden is the garden trellis as it helps in adding both charm and functionality to the garden. Some of the plants such as cucumbers, pole beans, and tomatoes require additional support to grow well and trellis can be of great use. Get some unique and beautiful garden trellis idea at The Architecture Designs.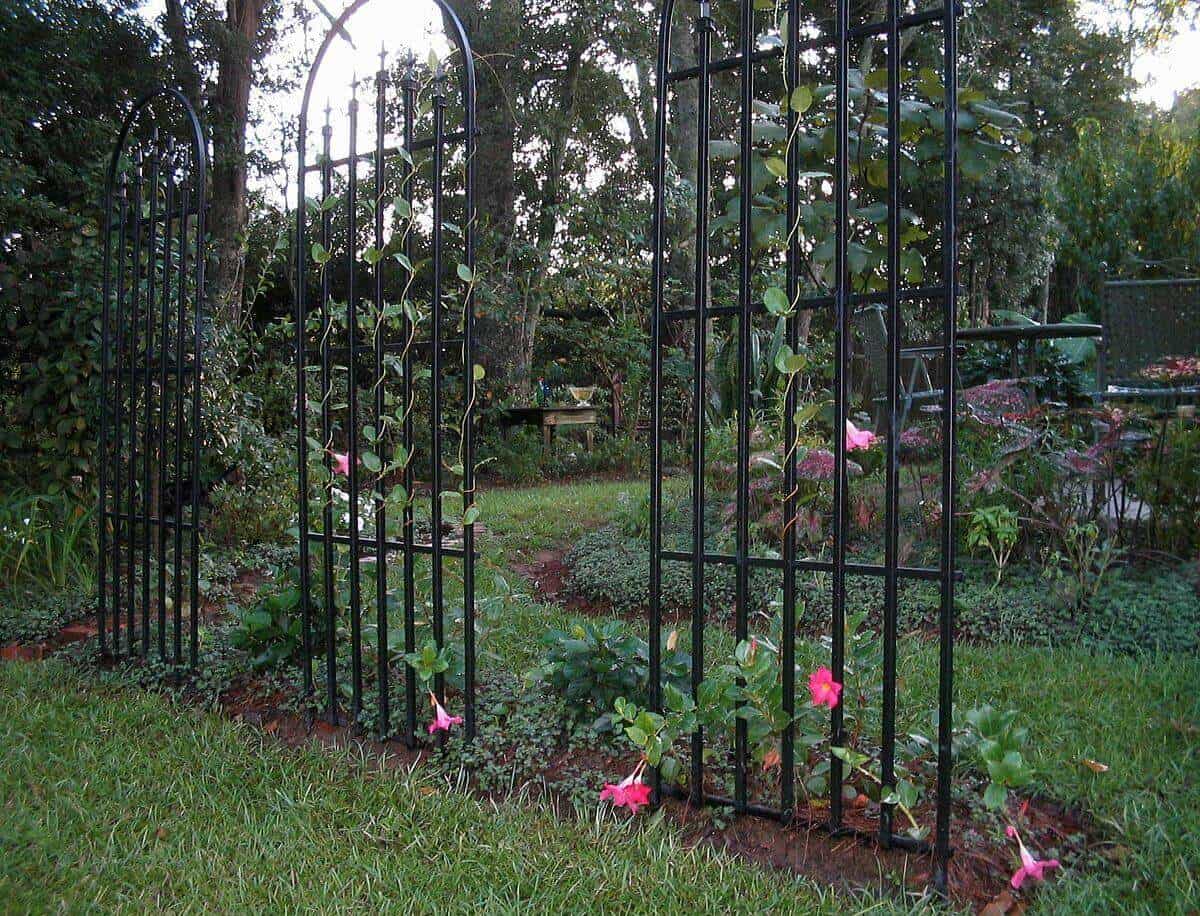 source: wn.wikipedia.org
Some trellises are incorporated for more things than to just support the plants grow more. This trellis can work as the entrance and also make the place look perfect for all occasions and weather. A simple iron trellis can transform the view of the garden if maintained properly and grown some beautiful flowers covering the trellis.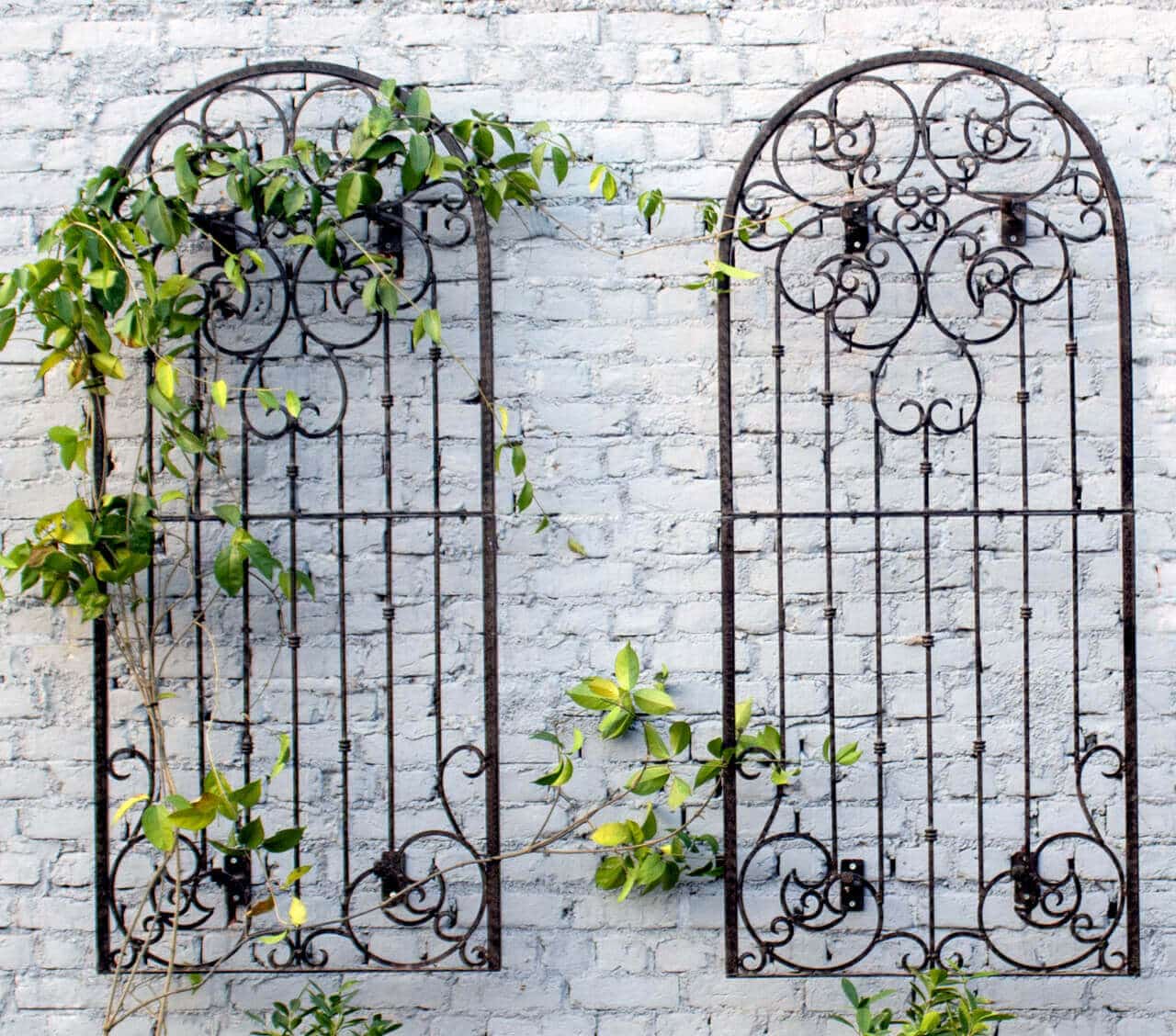 source: hpotter.com
A simple and traditional way to add the trellis is to add the simple large Italian iron garden trellis with mounting brackets. This can transform the simple city space into a green garden sanctuary and that too with a twist of some authentic architectural interest. Also, with the beautiful design, this trellis stands strong with weather-resistant powder coating with a colorful finish.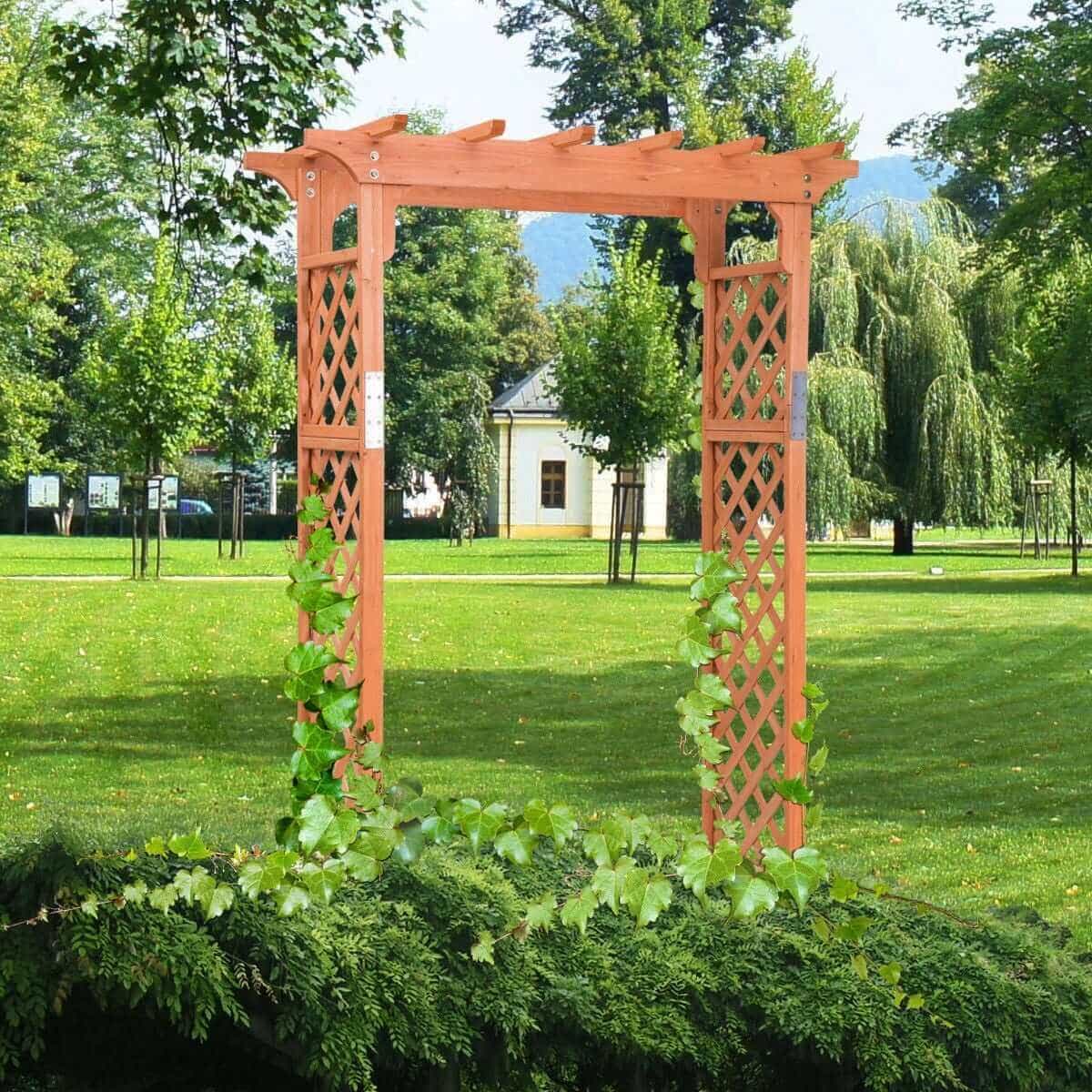 source: overstock.com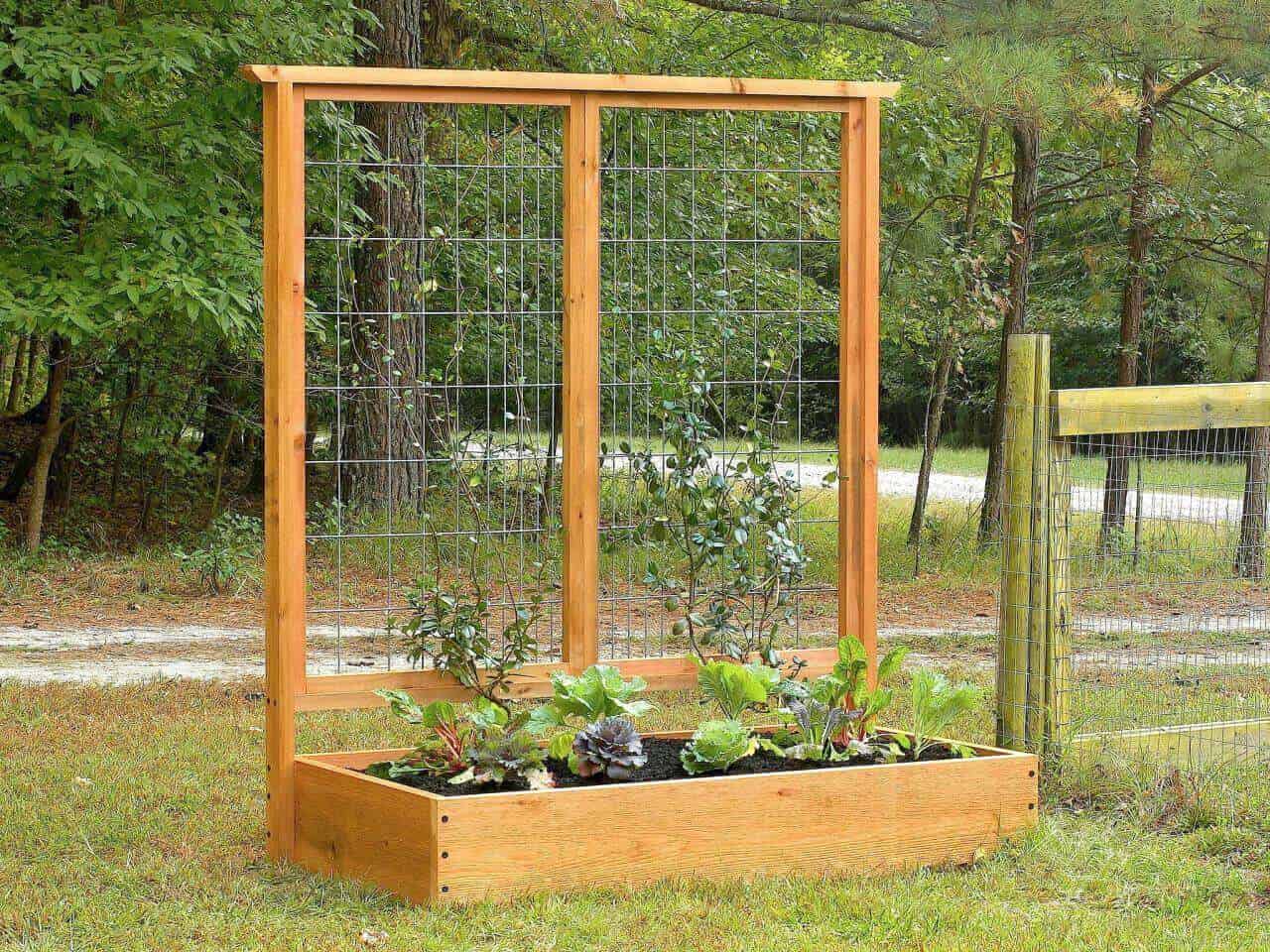 source: diynetwork.com
These trellises are not only used for providing support to the essential plants to grow effectively but also as they are used as the exceptional décor. These are used to cover a brick wall, a deck wall, pool house, an outdoor shed, a patio wall, and whatnot. Also, the flat metal provides support and is ideal for setting against fence panels.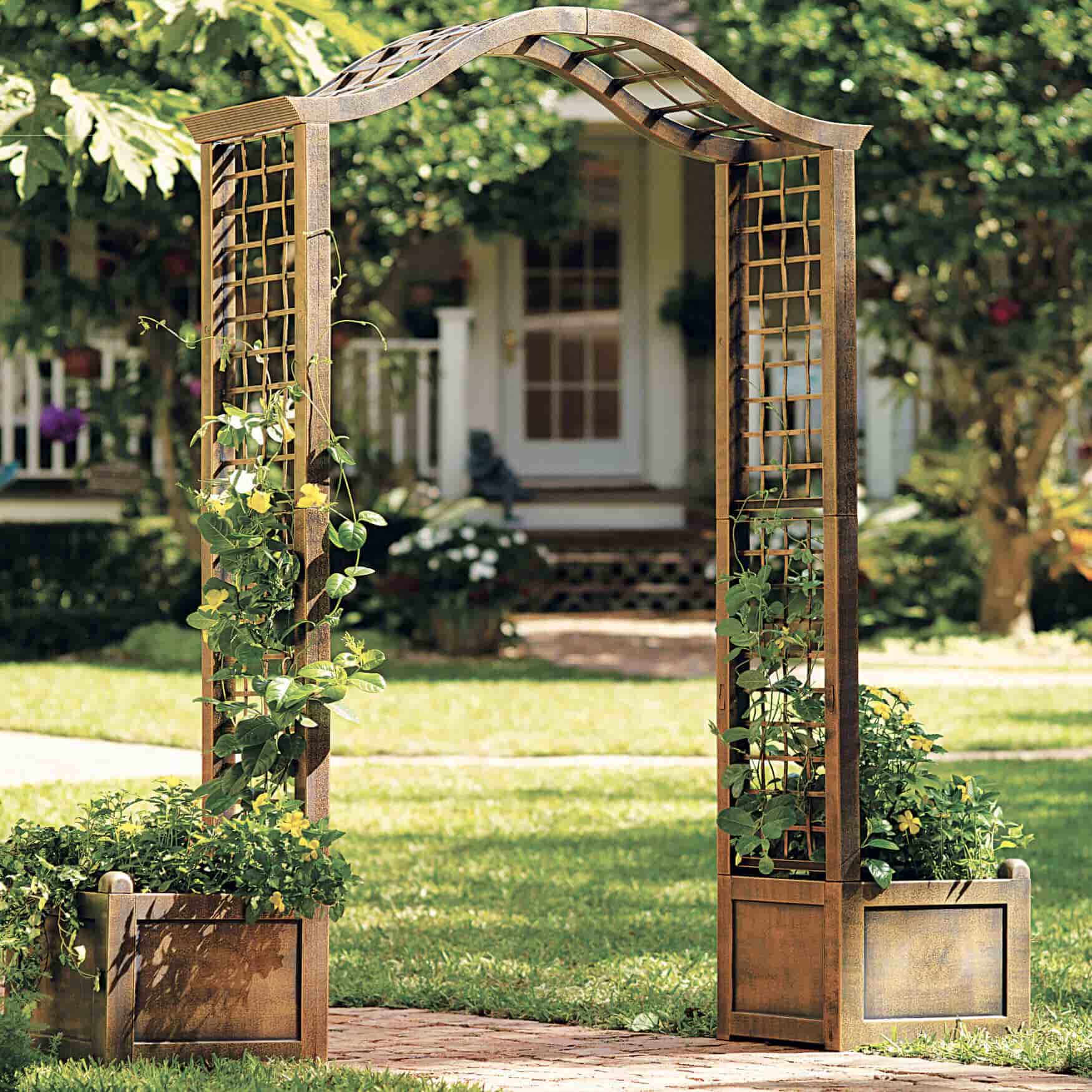 source: brylanehome.com
Trellis size should commensurate with the size of your garden and in case of a small garden, it is not important to go for something huge and over the top. The pole and wire trellis will do this simple job and will be unsightly until the vines grow. The poles and stretched ropes are the traditional way for the trellis and help in covering the garden.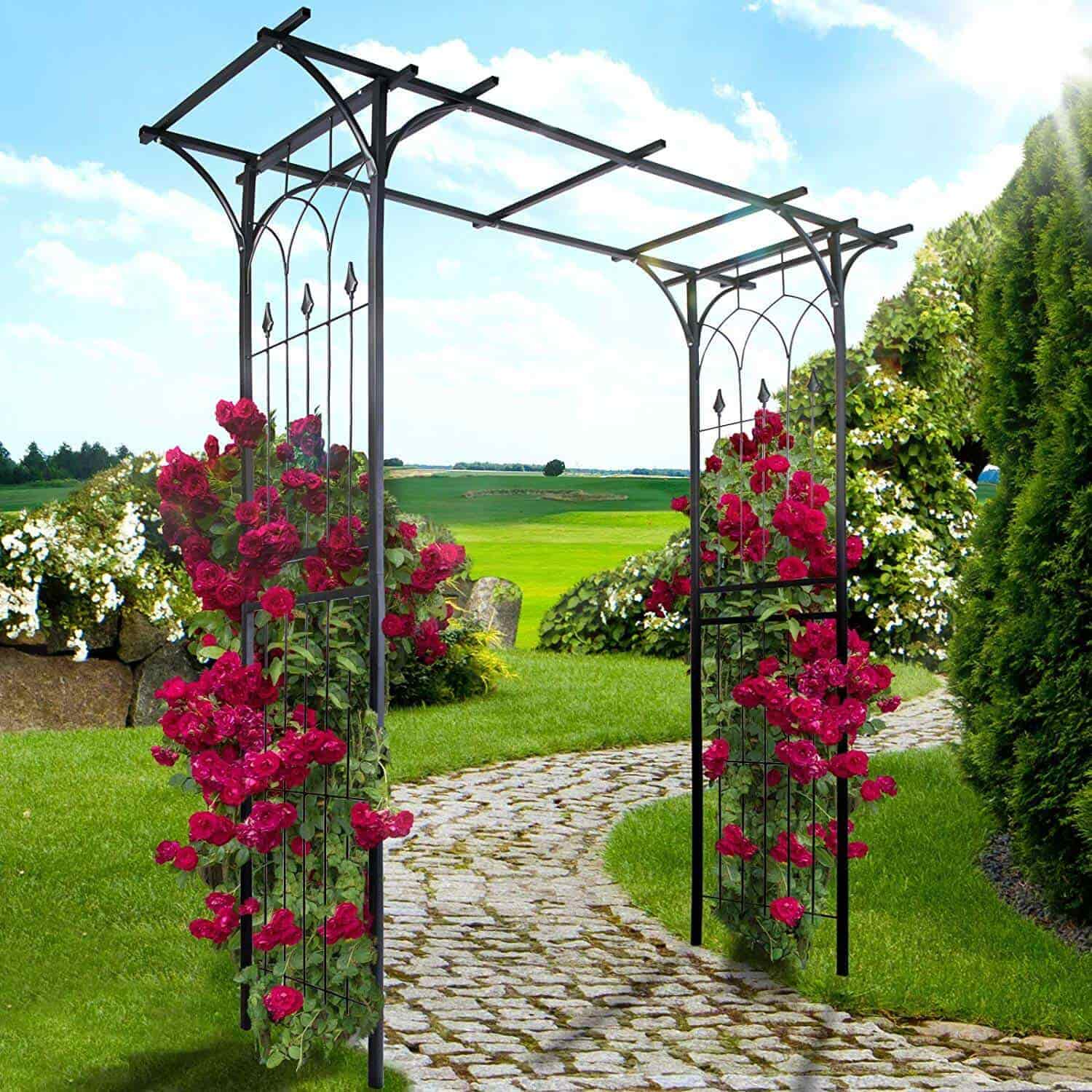 source: amazon.de
Pergola garden arch trellis is something that is never out of fashion. These wooden pergolas are ideal for training your plants to climb as well as are the perfect addition to your yard as a part of the décor. The durable tubular is weather resistant and is also helpful in all-weather decorations, festivals, and occasions. This type of construction is sturdy and ensures years of use.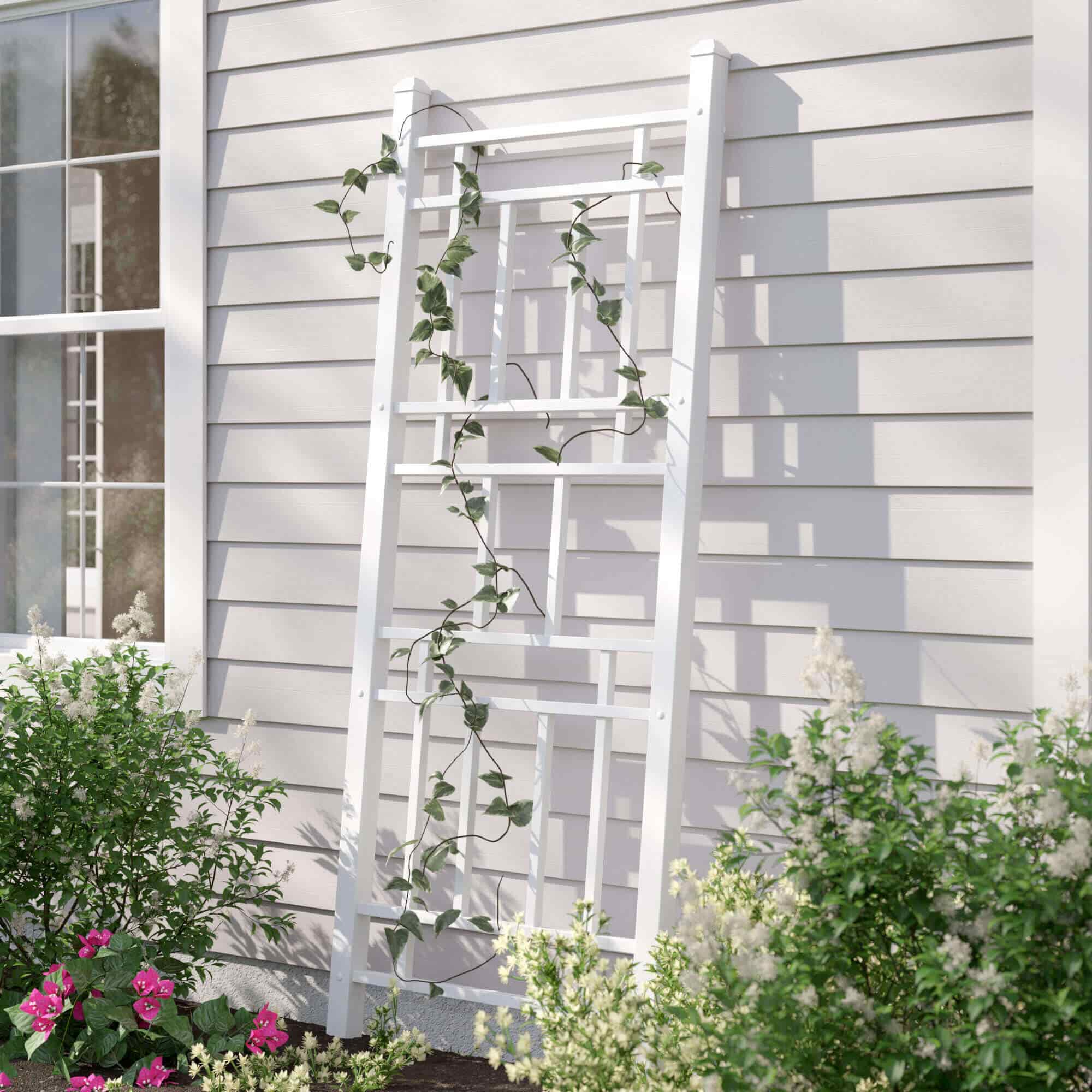 source: wayfair.com
There can be numerous ways you can have your trellis and practically many features you can add to make it more attractive and beautiful. One can have the classic wooden garden trellis and add features like storage, bench, etc. One can decorate by growing appropriate flowers at regular intervals.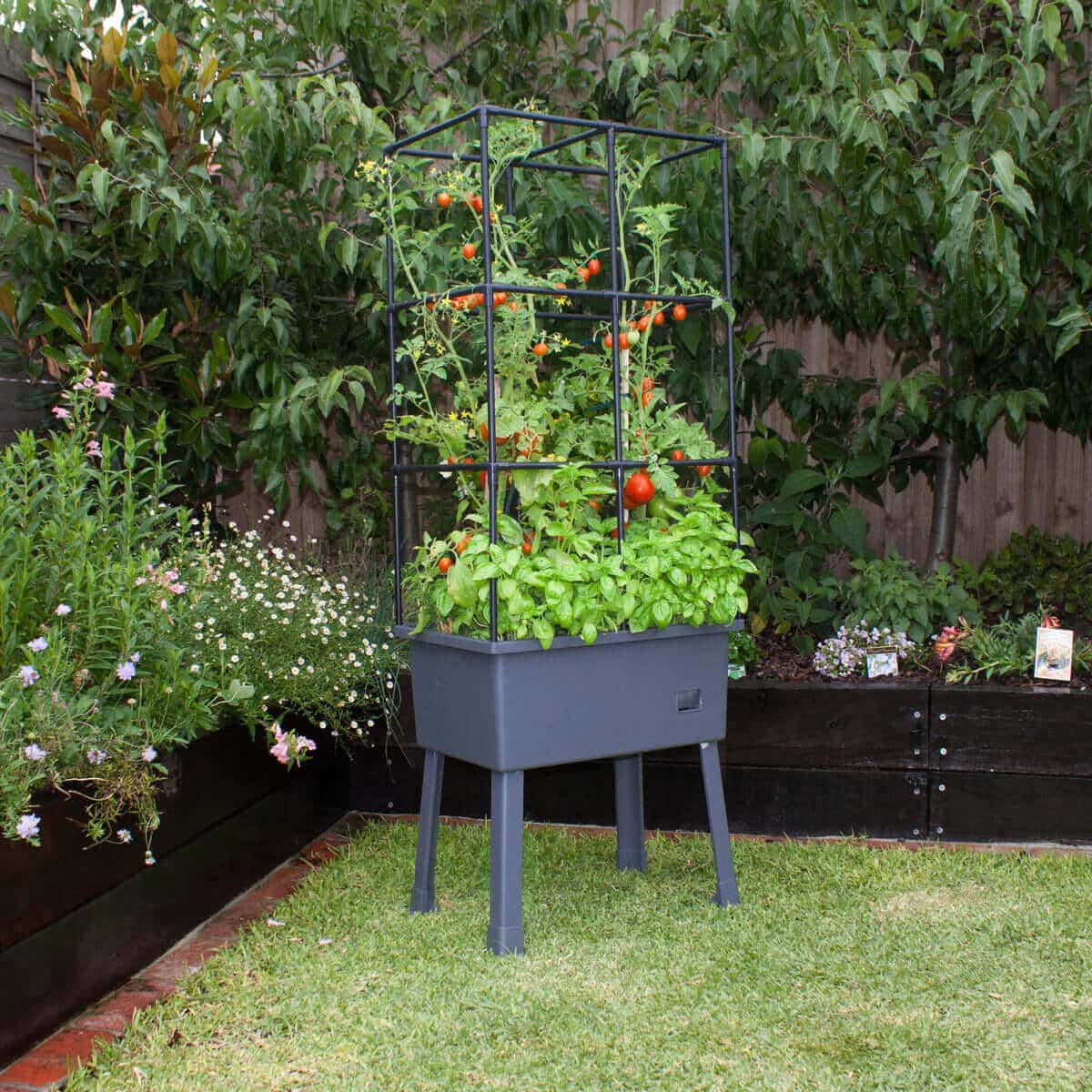 source: woodcraft.com
Panel trellis made up of vinyl is helpful in decorating the bare walls and helps in enjoying your backyard. Also, the product made up of vinyl will never peel, crack, fade or burn plants making it the most useful and durable products. The ground anchors make it easy to install and maintain.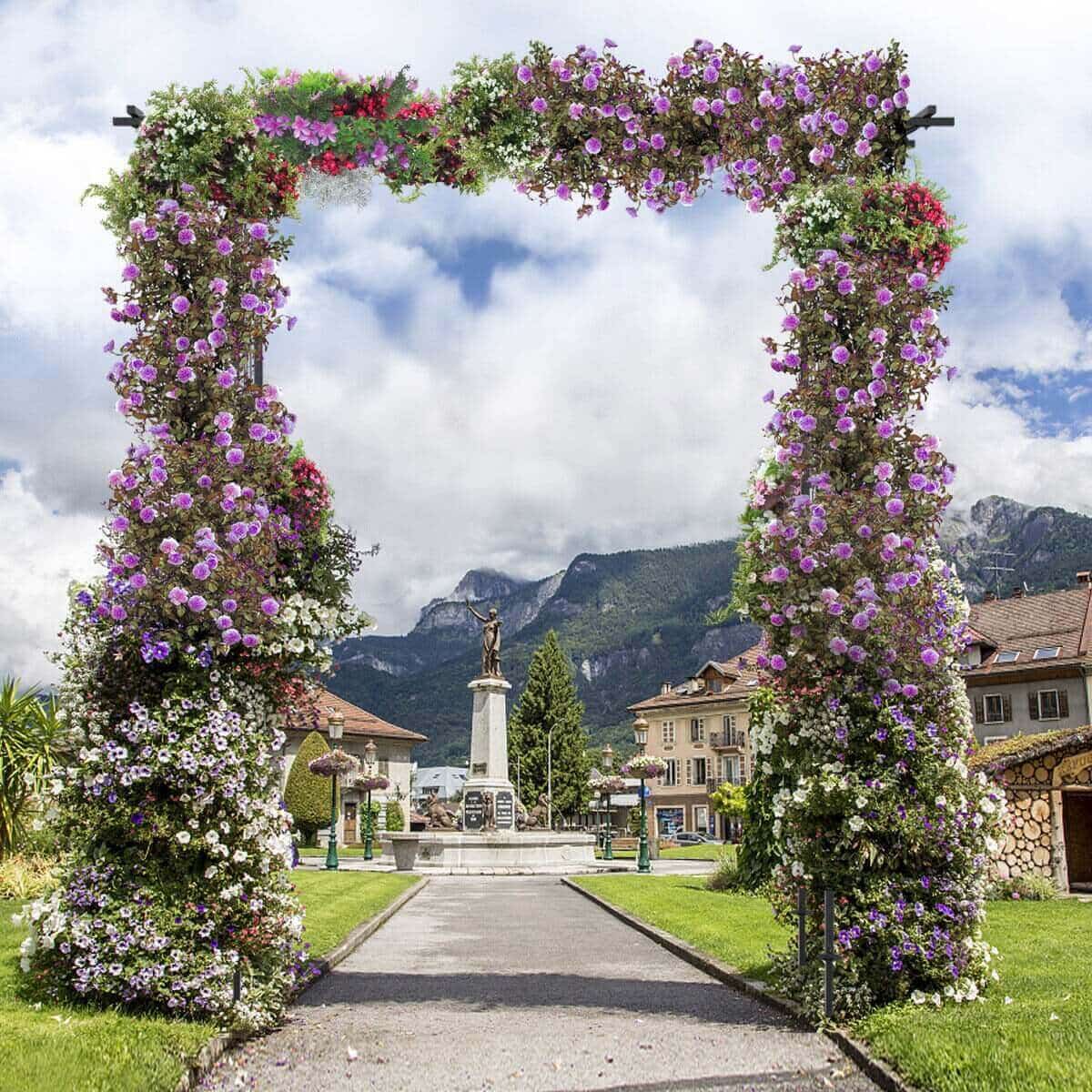 source: rakuten.com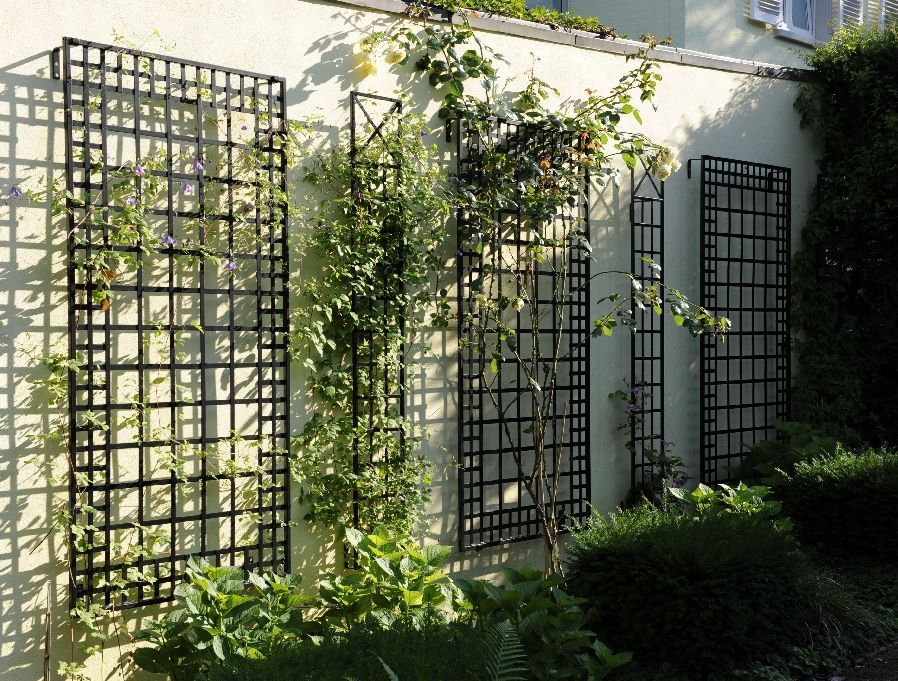 source: pinterest.com
One of the most innovative and economical ways to go for a garden trellis is installing the framed and covered structure. The self-watering planter allows one to have the favorite herbs and vegetable handy and is also an easy and affordable one to install in the garden. Also, this provides enough room for your favorite herbs and lettuces.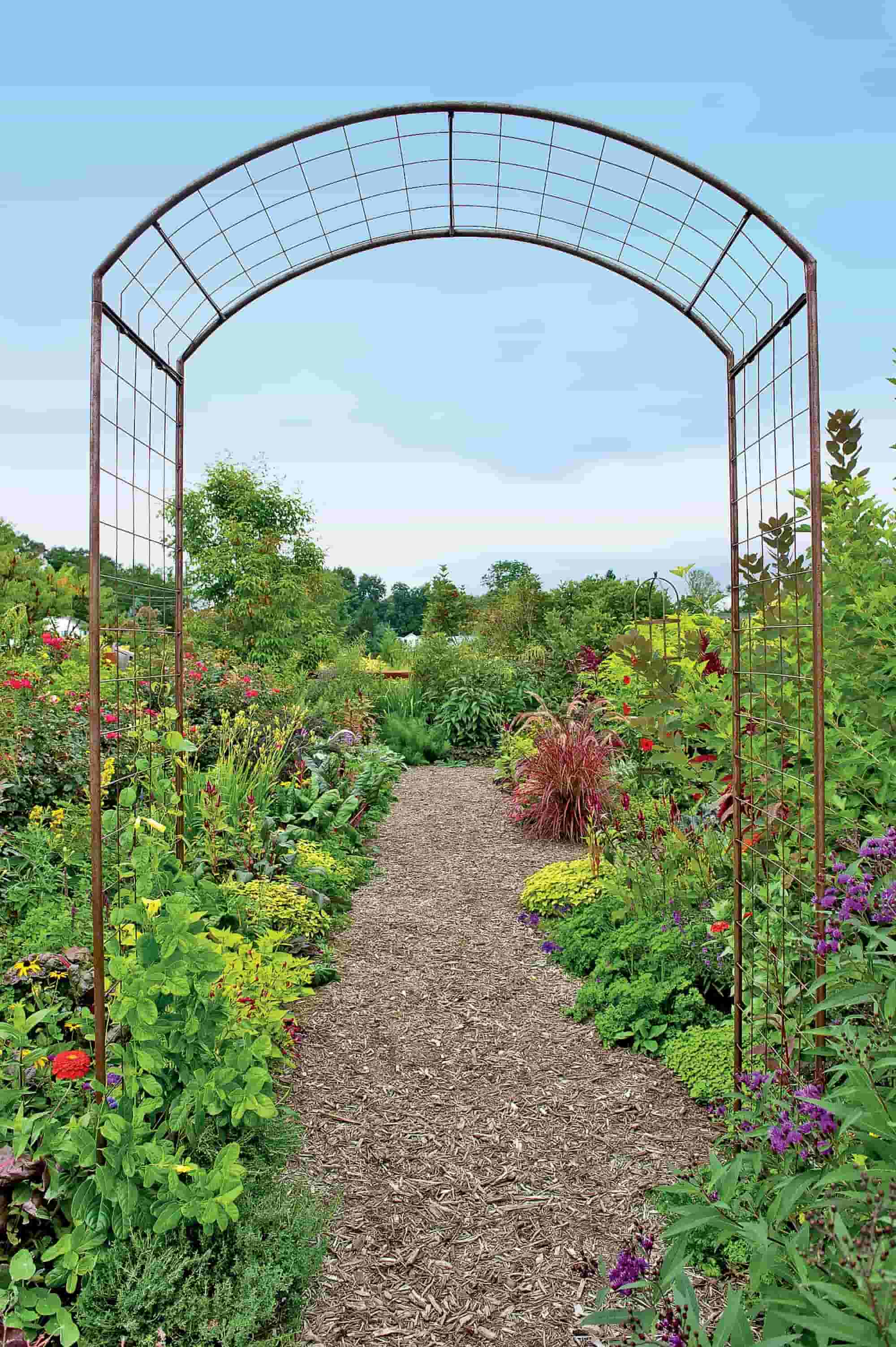 source: gardeners.com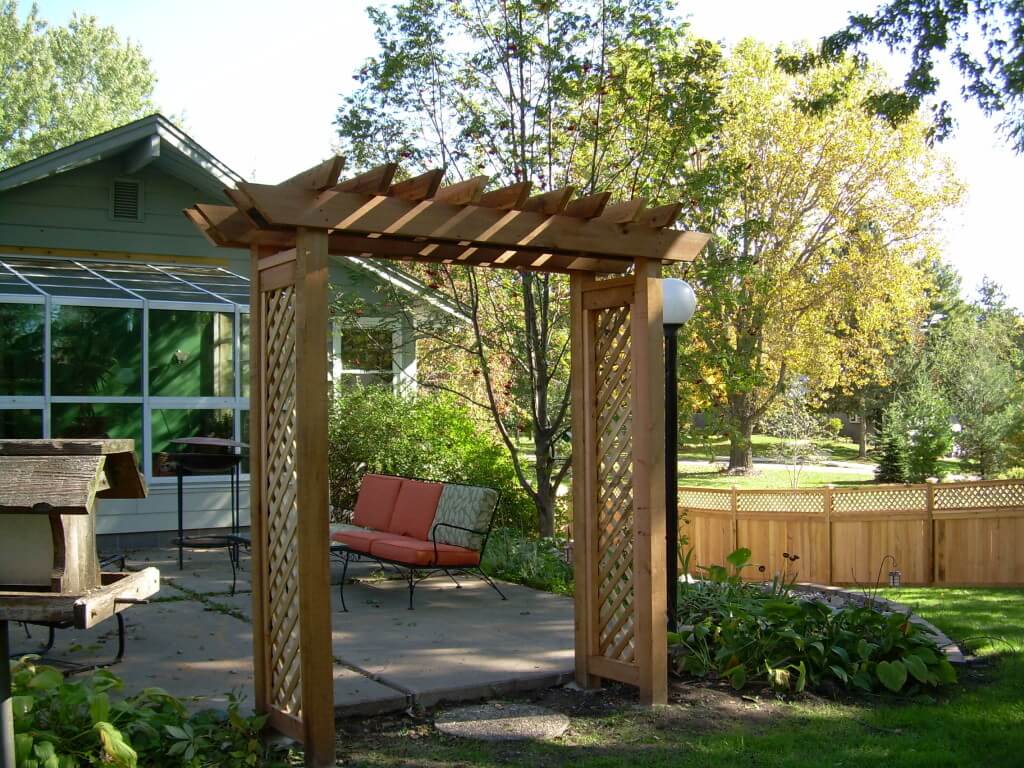 source: dakotaunlimited.com
The blocked trellis that covers the wall is perfect for supporting whatever you are growing and also giving an eye-catching touch to your garden. Adding this trellis will help your plant grow comfortably and helps in decorating the wall. This classic design helps in putting the focus on the plants in addition to pure elegance.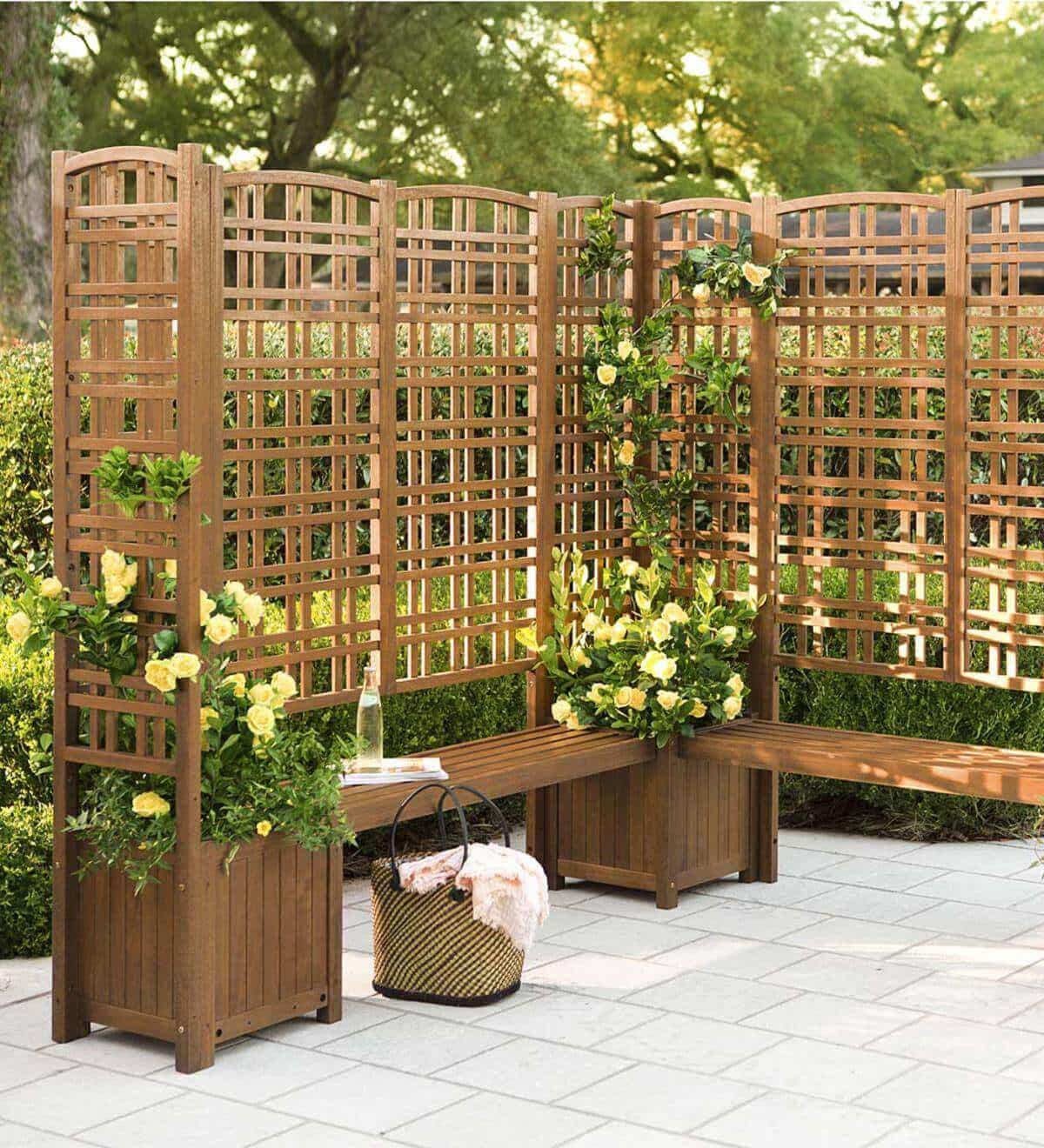 source: plowhearth.com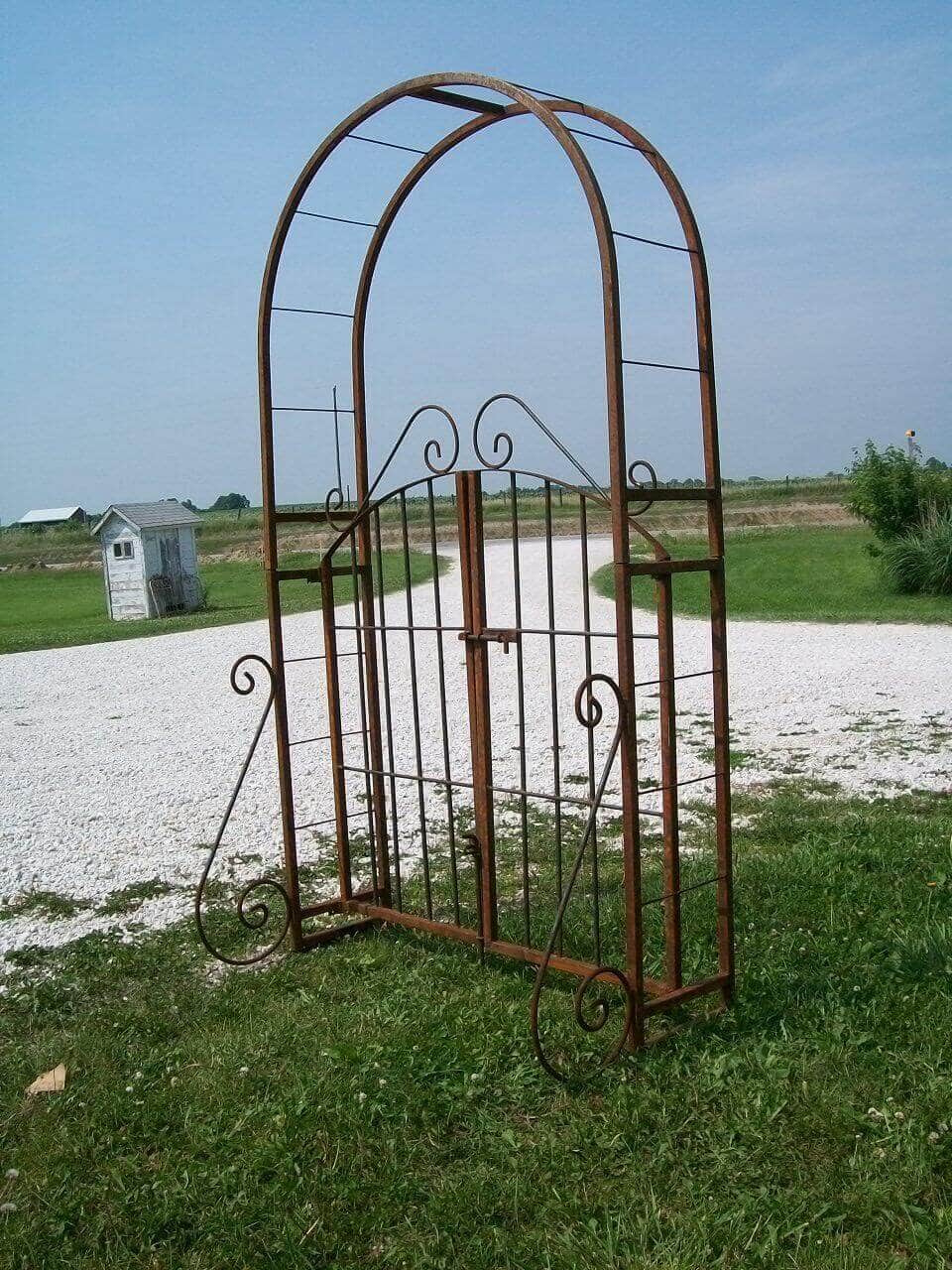 source: arusticgarden.com
Over and above all these trellises, you can make one fall in love with them by going with DIY. This includes trellis made of wood shaped like a tent, mesh trellis, trellis made up of curtain rods, wagon wheel trellis, bamboo grid trellis, stand-alone circular trellis made up of various materials, welded metal trellis and so on. Choose the best one for your garden and make it flourish.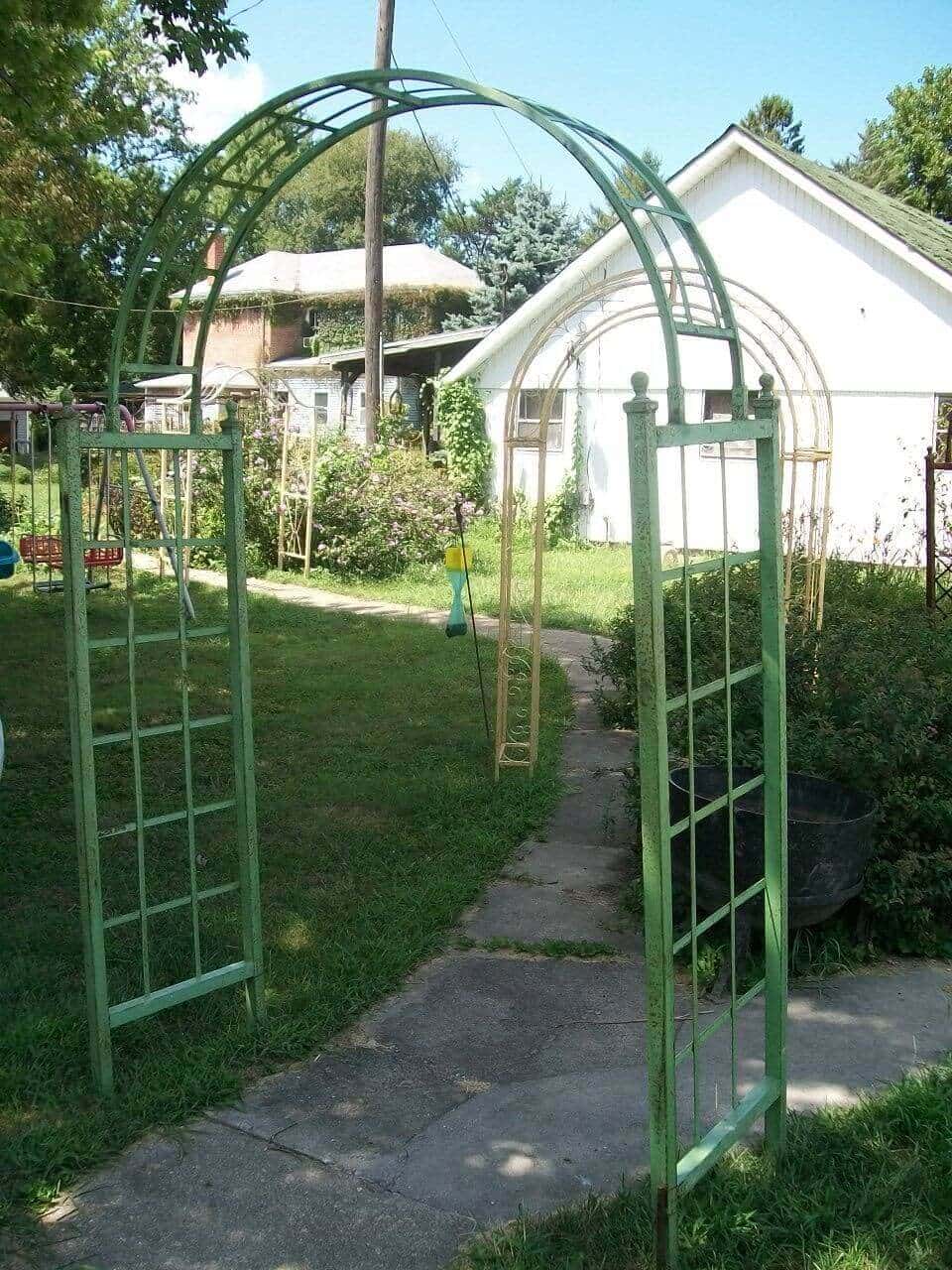 source: arusticgarden.com
source: arusticgarden.com