If you haven't turned your outdoor space into an oasis of relaxation yet, there's no need to postpone it any longer. The best thing about it is that you really don't have to put a strain on your budget in order to extend your living space to the outdoors. Instead, there are plenty of budget-friendly options and DIY projects that will allow you to get a lot of bang for your invested buck. Just imagine the possibilities – a new patio with decorative lights and a sitting area, a lush lawn and a barbecue spot all wrapped up in vivid decor. That being said, let's take a look at some ideas that can help you give your garden that much-needed face lift at The Architecture Designs. 
The Sitting Area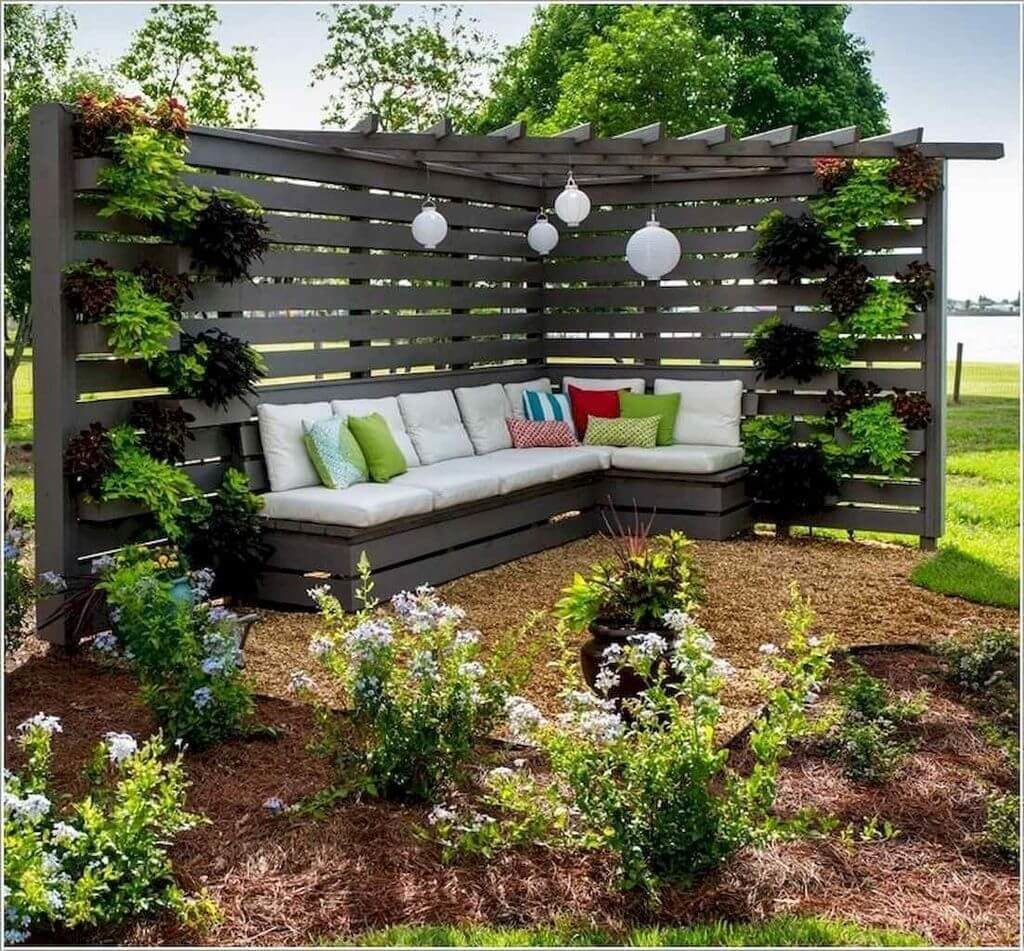 source: yayhomy.com
When it comes to the spot where you plan to take a break from everyday hustle and bustle, you'll be happy to hear that you don't need a complete garden table and chair set on a deck in sitting area; how about casually scattering some comfy beanbags around a fire pit, or setting a bistro table and some chairs under your favorite tree? It all comes down to you choosing the spot where you see yourself unwinding and being creative with furnishings. Outdoor furniture may prove to be pricy, especially if you're looking at lounge sets, but there are always more affordable options. Visit estate sales, consignment stores or check your local online websites for items for sale or giveaways. Remember that you can always revamp what you buy – spray paint fresh colors onto metal or plastic and cover them with vibrant cushions for that unique garden look.
New Flower Pots and Plants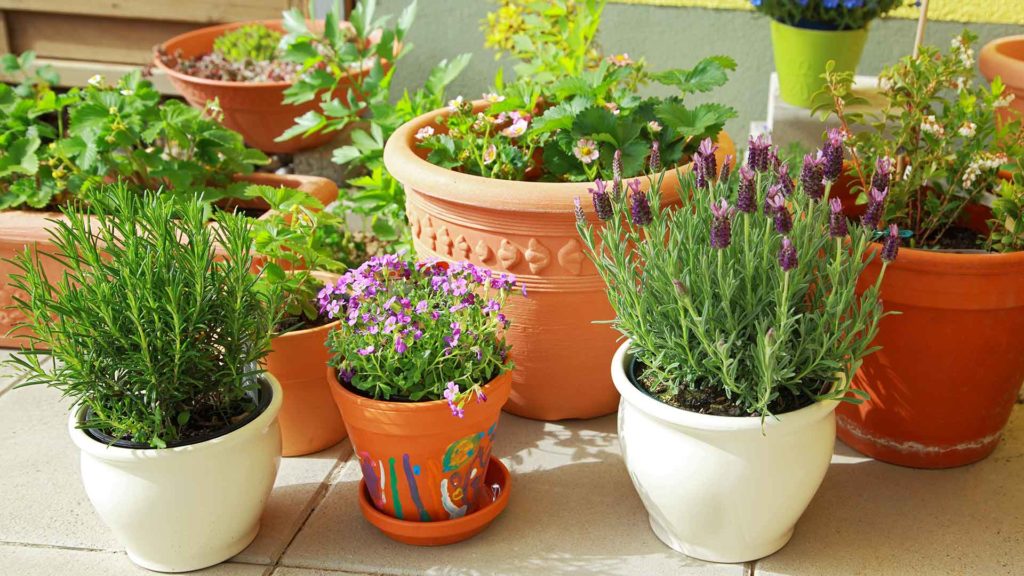 source: todayshomeowner.com
Depending on their size and quantity, flower pots may end up costing you a pretty penny – unless you get creative. Reuse old buckets and empty containers you find lying around the house, color code them and voila – cash saved. You can play around and position your pots as you see fit, arranging them in a cluster for maximum bustling effect or placing them along your garden path. Hanging gardens are all the rage nowadays and they are really inexpensive to make and maintain. The upside is they take up very little ground space and can be moved or rearranged as necessary. Another amazing addition to your garden's plant life can come in the form of climbing plants. They don't take up much ground space either, they are a great way to cover up potential eyesores and they will enrich every surface with colorful flowers and foliage. 
Light It Up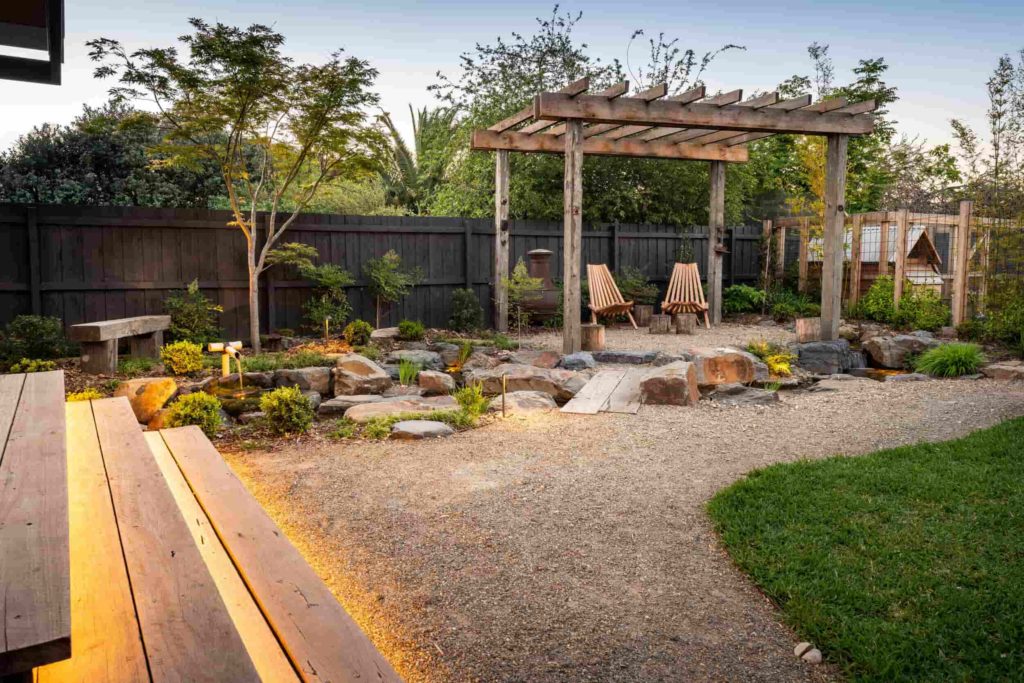 source: pinterest.com
A long, relaxing evening spent in your garden is just what the doctor ordered at the end of a hard day. Once the sun sets, you still have a good couple of hours before you're off to bed, so why not manage your garden lighting to achieve that subtle outdoor glow. Solar garden illumination is a great use of LED technology. They charge up during the day and power up the lights during night time. Since there is no wiring or power source needed, they are extremely affordable and easy to make. You can even take your pick among post, wall and lantern lights. Should you want to engage in a little DIY project, homemade garden lights are a breeze to make as well. All you need is a tin can you can drill holes in. An even cheaper option is to use glass jars and some tea lights and all that's left is to find a nice spot they can flicker from. 
A DIY Garden Path
source: familyhandyman.com
A winding, decorative path is always a welcome addition to the garden. It doesn't have to be elaborate at all. You can just position some bricks in the desired direction and set some solar lights in combination with flower pots along the way. Also, you can outline a gravel path with decorative stones or even put some flat stones on mulch to get an instantly striking effect. 
Beginning your garden project is the start of your outdoor relaxation journey. Have fun creating combinations of ornaments, choosing your plants and making your garden a uniquely green retreat you'll love coming back to every day. And once you're finished, you can take the time to enjoy the fruits of your labor with a tall glass of your favorite drink, savoring some well-deserved rest.