A perfect planning can make your garden look attractive. This can be achieved by planting some colourful flowers in garden. Best type of flowers to decorate your garden area are:
Bearded Iris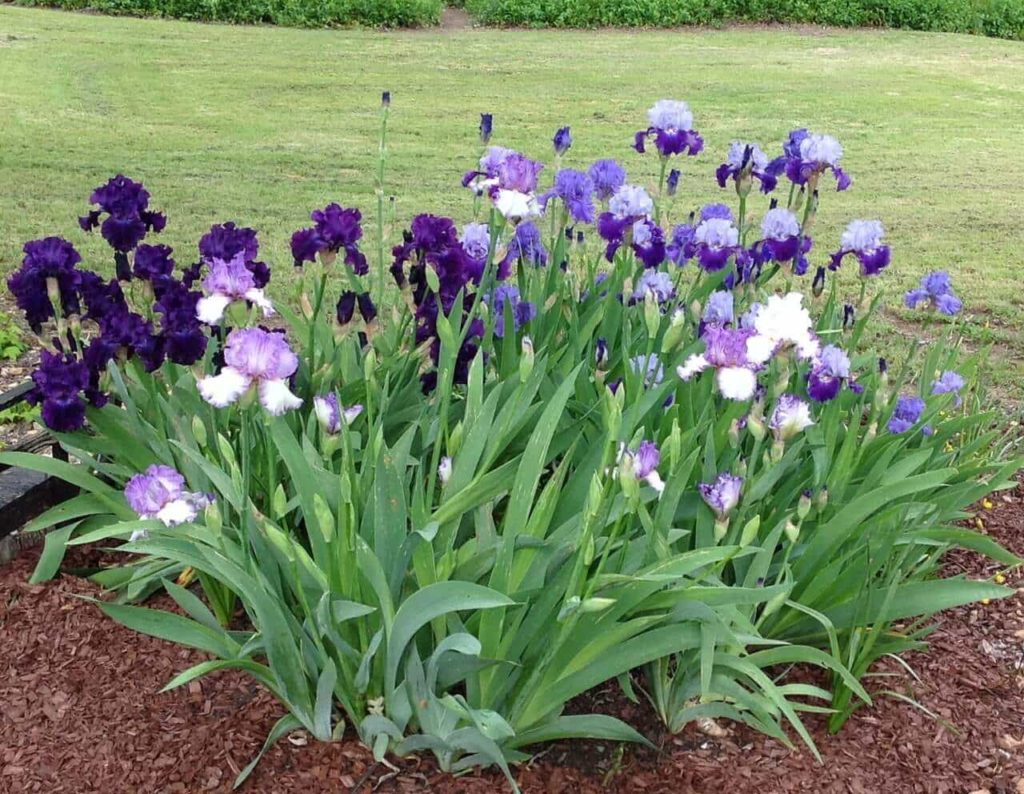 source: bigcommerce.com
Bearded iris is one of the most elegant and colourful perennials that can be grown to make your garden more lively. You can place a clump of them by gateway entrance of your garden. They require half day of sun. However in extremely hot climates, some shade is needed. They look great in combination with plants like poppy, allium, lupine, peony etc. They can be grown either singly or in combination with other perennial plants. Their bright colours add a classic touch to your garden.
Blanket Flower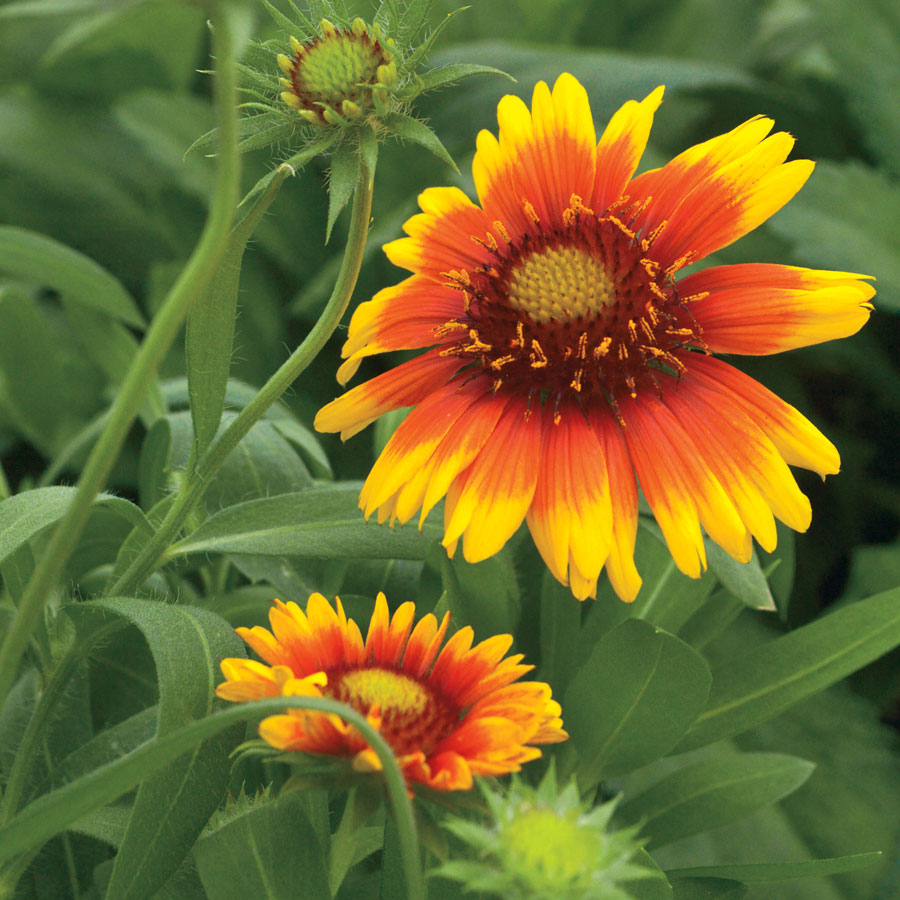 source: parkseed.com
Blanket flowers can add charm to your garden. They are available in many warm shades as well as some cooler shades. They help to bring a statement in the garden. These are big, showy blooms that blend perfectly with other perennials. Ornamental grasses can be grown along with these flowers to make a great contrast. These also require low maintenance as they are adapted to dry soils and droughts. Thus they require very less watering. However they need enormous amount of sunlight for proper growth. Growing them in shady places will make them poor and floppy. There are other types of blanket flowers like fire wheel, amber wheel, grape sensation etc. Which come in variety of charming colours. They add warmth to your gardening area.
Coleus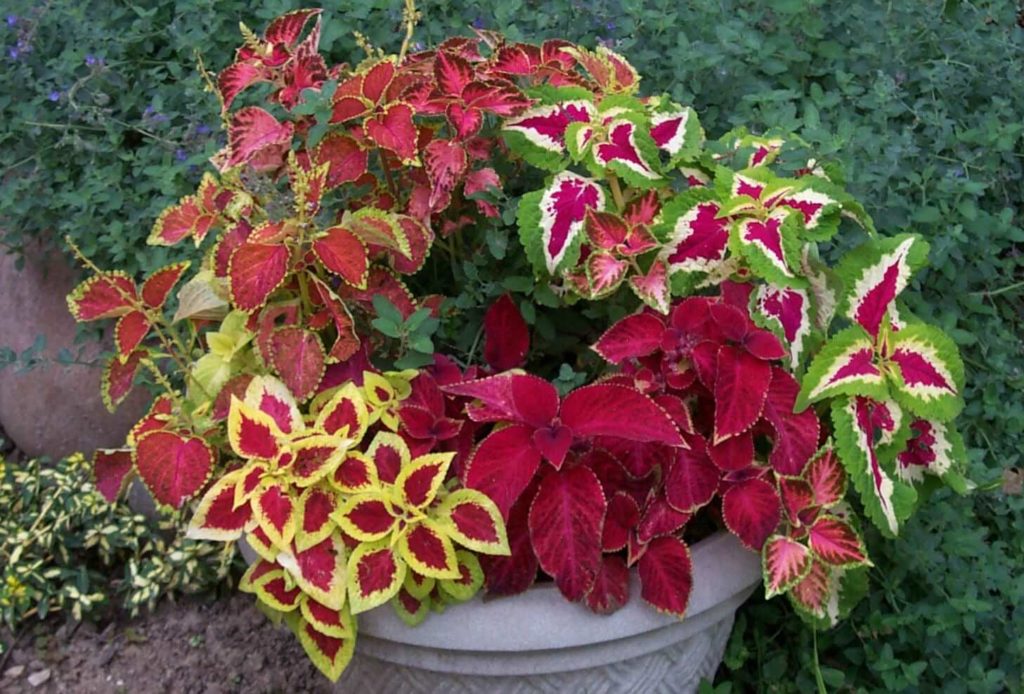 source: cubpack65.com
Coleus is another great option to decorate your garden. Whether they are grown in containers or in the ground, these multi-coloured beauties perform like nothing else in the garden. They come in different shapes and sizes. Their vibrant splashes of colour and flowing curves of texture form a great masterpiece for your garden. They can be grown as alluring focal point or an eye elevating topiary. They also look good when used in contrast along with other plants. They act like a good supporting character and helps to echo the colours in the combination.
Hibiscus Flower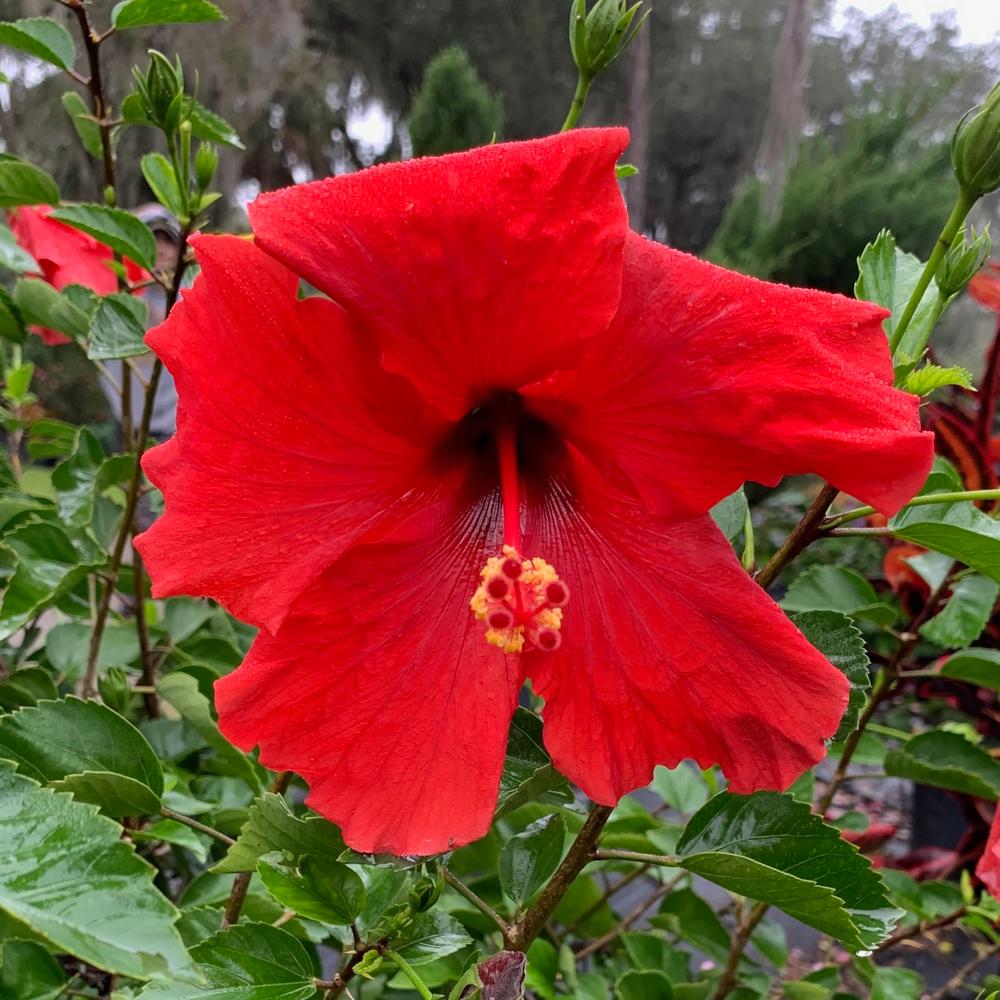 source: homedepot.com
Hibiscus is another great option for your garden décor. They can also be used to highlight your garden. Growing hibiscus in containers helps to hide the unsavoury spots in the garden. These stunning shrubs are perfect for the border regions too. You can use taller varieties of these to form natural screens in your garden. Even a small group of these plants in your garden will keep the space full if butterflies.
Moss Rose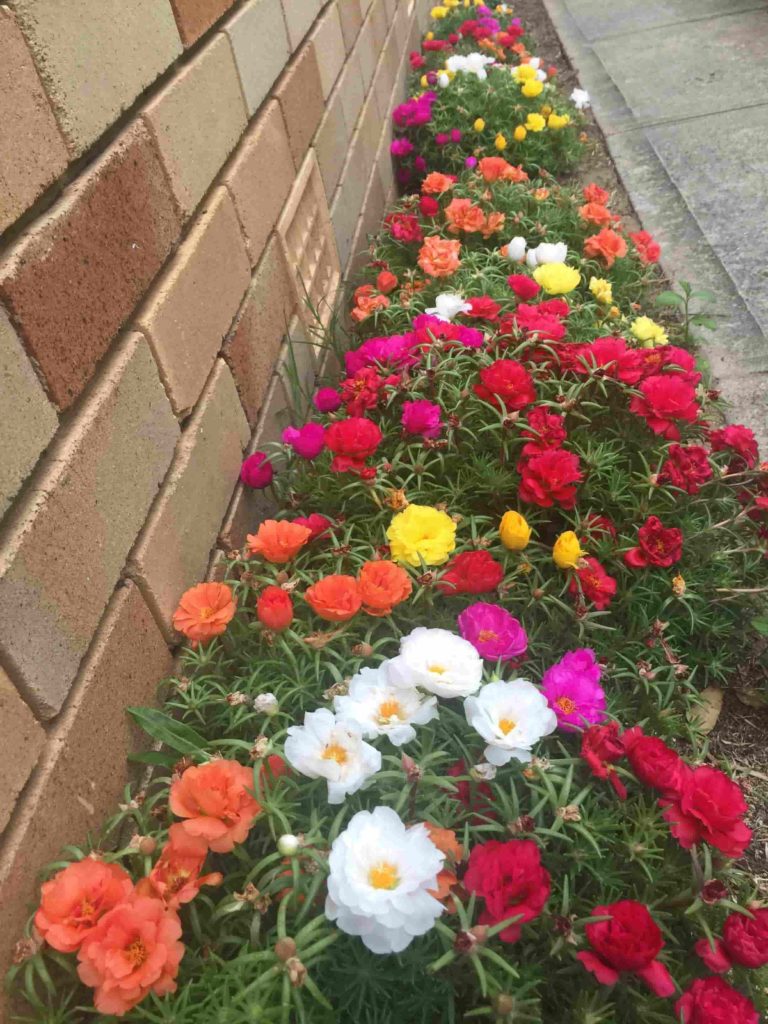 source: Reddit.com
Moss rose comes in various colours and you can make various combinations with them. These blossoms come in bright and vibrant jewel tones. They also come in some mild pastel shades. Location is the most important thing to be considered while growing them. The cannot grow well in wet areas. Planting various coloured moss roses in beds can become the focal point for your garden.
Oriental Poppy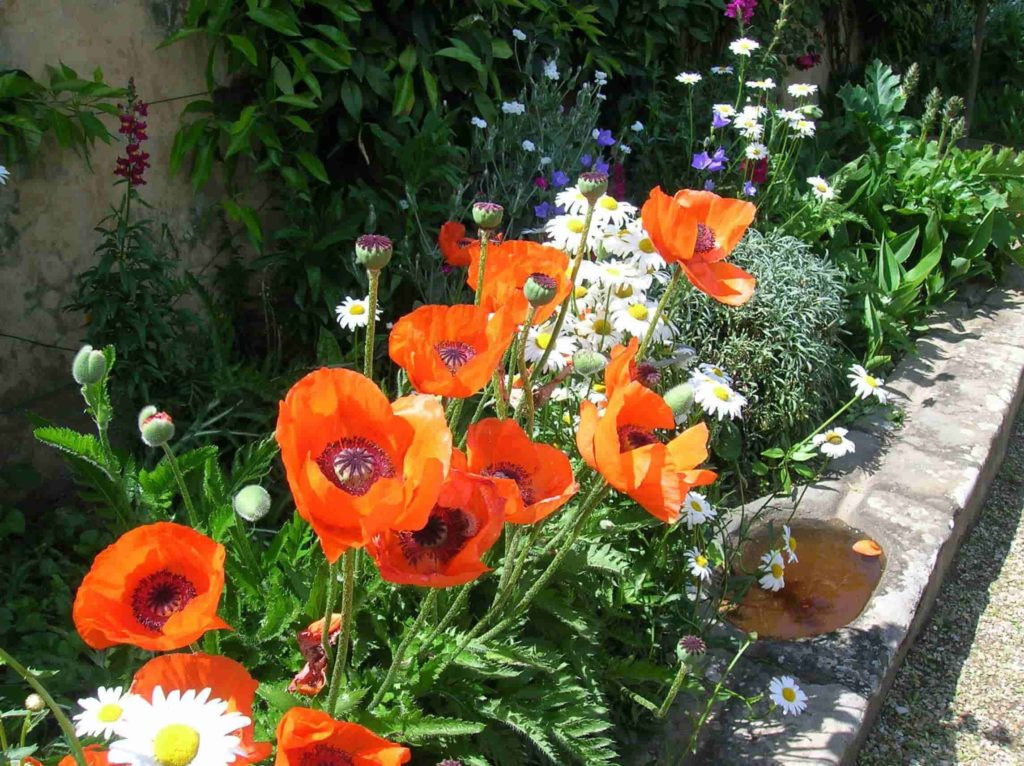 source: gardeningwithcharlie.com
Oriental poppies look best with the perennial companions like dahlias, Russian sage, goldenrod, hibiscus etc. These poppies have small grey green leaves which help them to blend perfectly with the other perennials. They grow best in bright sunlight and well drained sandy soil. Cold climates are ideal for their growth. They cannot tolerate high summer heat. They can be either planted in containers or in beds on the ground to give a warm impression to your garden area.
Persian Buttercup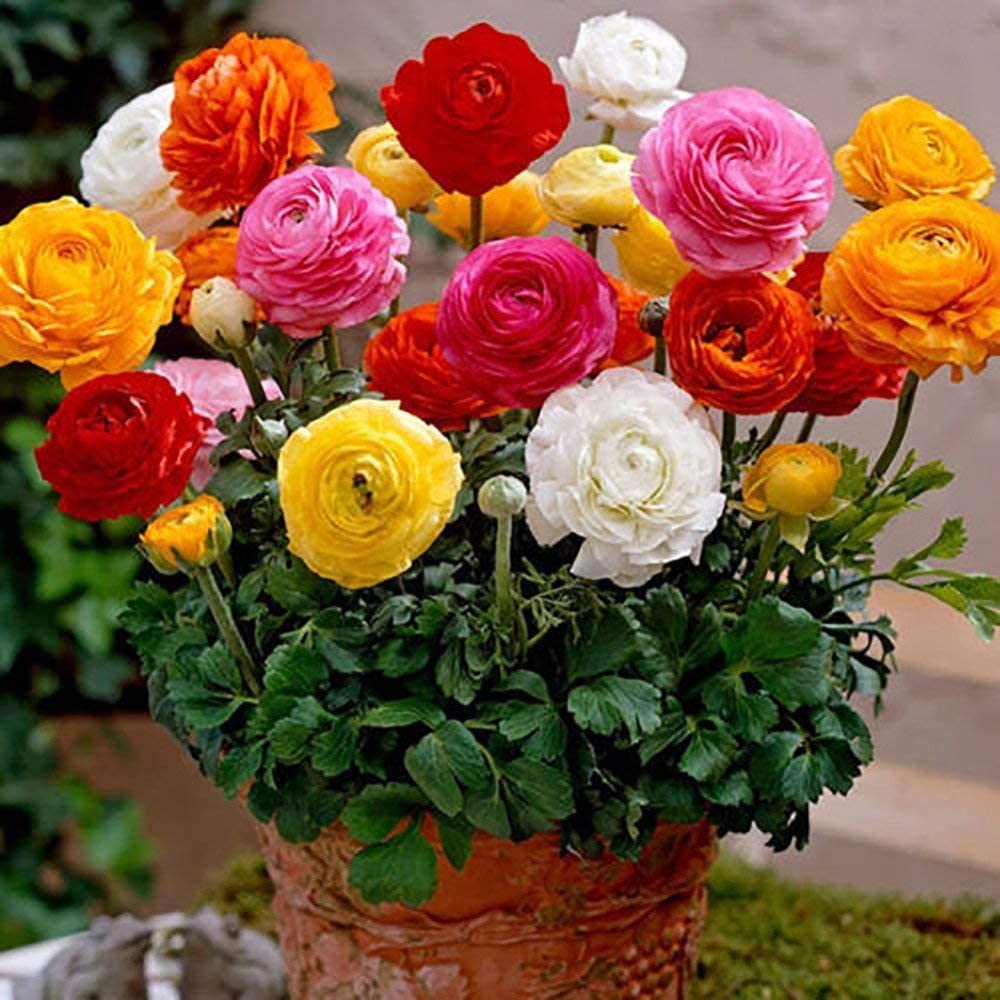 source: amazon.com
Persian buttercups are cool temperature loving plants that grow as perennials. Their vibrant colours give a feeling of cosiness and warmth. They require full sun or light shade for their growth. They grow best in well drained soils. Most people prefer to plant them in pots however you can also grow them in borders.
Straw Flower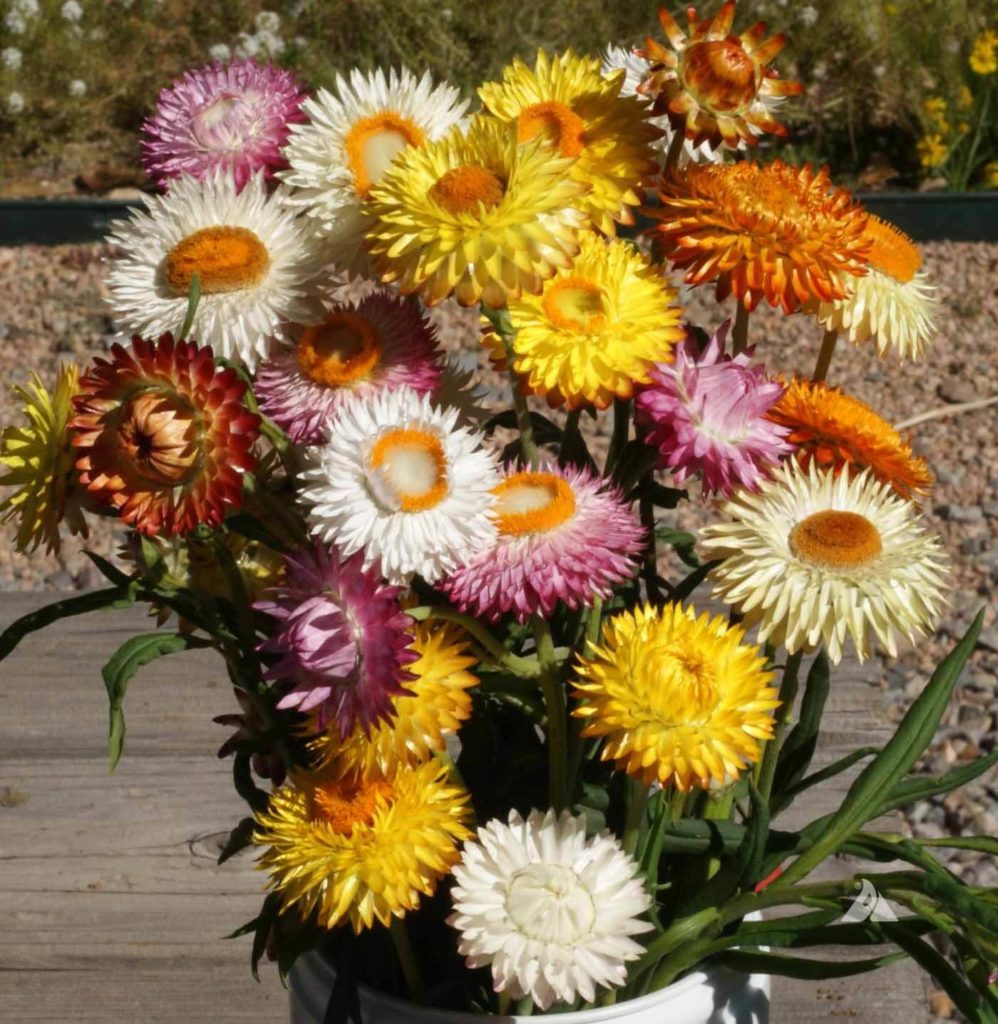 source: applewoodseed.com
The showy petals of the straw flower make them a great choice for garden décor. The showy blossoms are found in a variety of colours specially warm tones of yellow, orange and red. For best and brightest colours its best to place them in full sun. They require good maintenance and are good companions for garden décor.
Tulip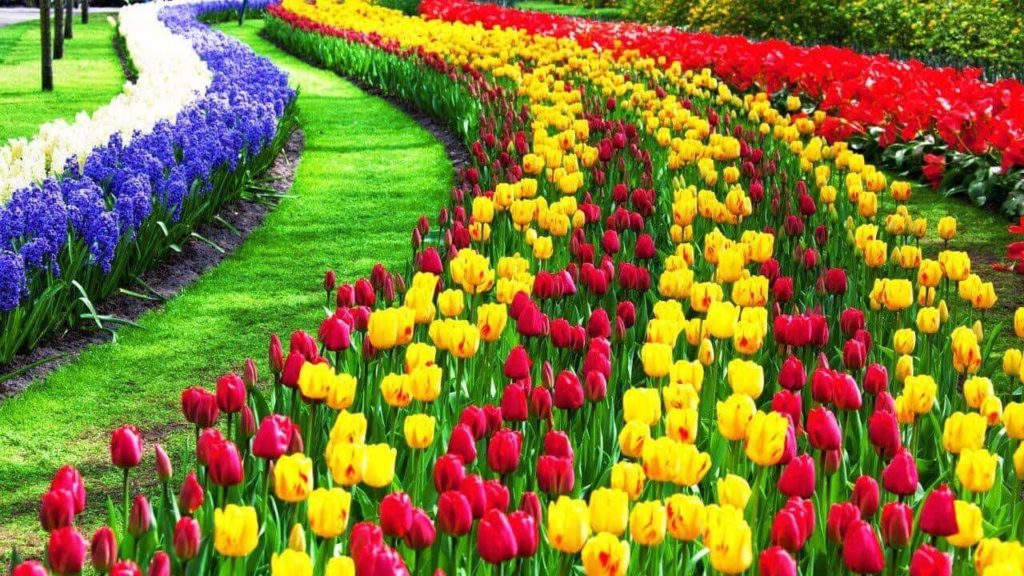 source: cubpack65.com
Tulips are beautiful flowers which emphasize the colourful arrangement of your garden with their vibrant colours like white, yellow, orange, peach, red and purple. They create a bold impression on flower beds, in big containers and along the borders. Tulips grow best in full sunlight. You can plant them in any open space or under any shrub. You can also plant them under trees which remain leafless during early spring. Tulips are inexpensive and beautiful flowers that help to produce vibrant colours and also blend perfectly with any other spring flowers. Their charming accents add interest to the spring garden.
Zinnia Flower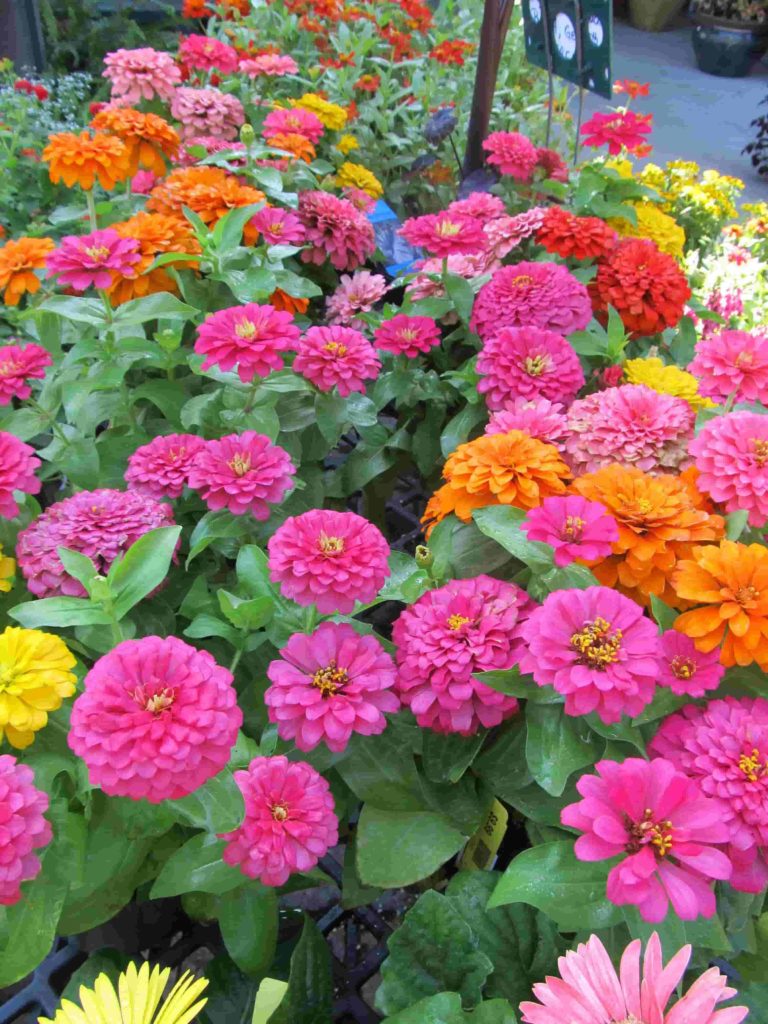 source: pinterest.com
Zinnia is one of the classic cottage flower  they open blossoms in nearly every shade such as lipstick pink, fire engine red, sunny yellow, cucumber green and perky peach. Zinnia grows easily from seeds sown in the garden soil. Well drained soil with consistent moisture is best for their growth. They are drought resistant. One of the main advantage is that they are resistant to many fungal diseases that affect the leaves. They help to bring a degree of disease resistance to the garden. Their classic beauty makes your garden look