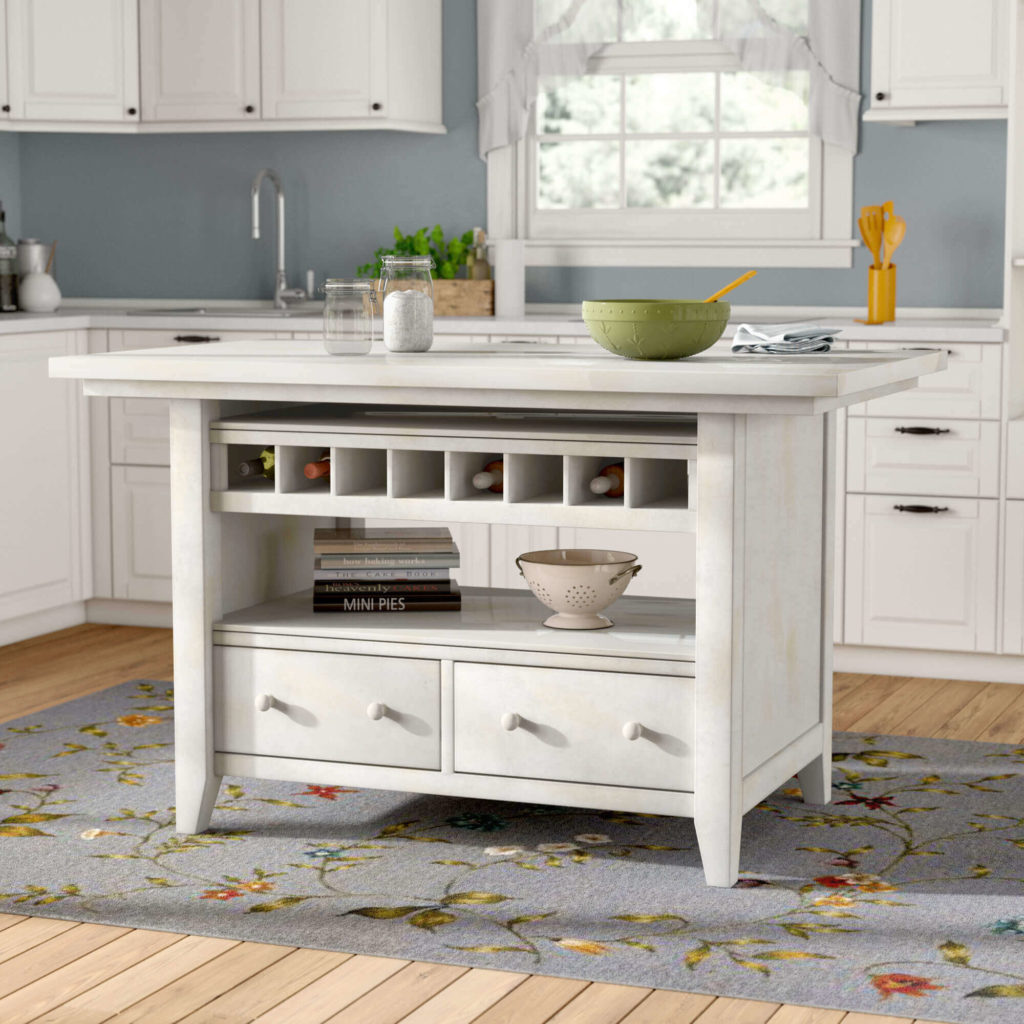 source: pinterest.com
Kitchen Island is the most desired part of everyone's dream kitchen; a piece of furniture with a flat top surface generally placed in the middle of the kitchen used for casual means for or meal preparation. Kitchen Island ranges from cheap and simple too expensive and multifunctional. It is not just a showpiece for the kitchen but also your entire house. Consider an aisle of circular space around your island, space should not only be for walking comfortably but should have room for opening the door of appliances while cooking.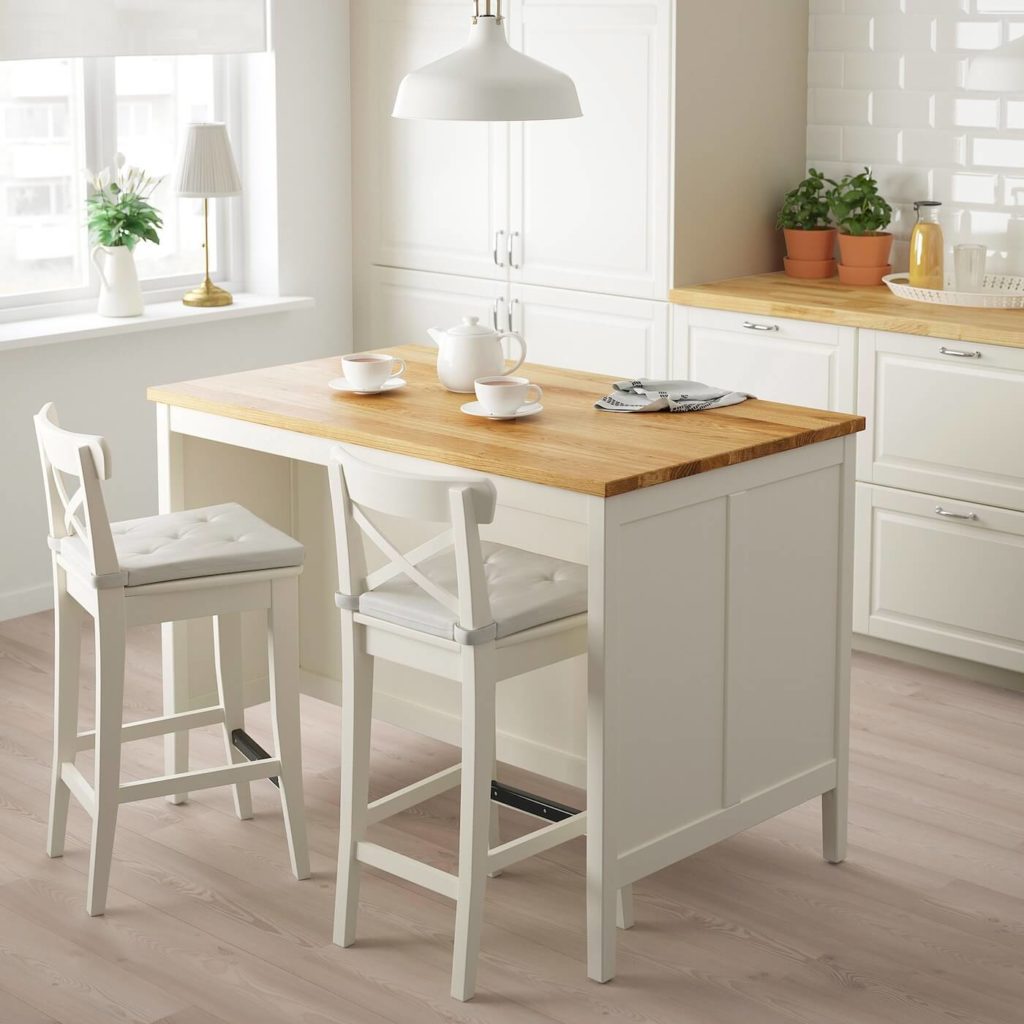 source: ikea.com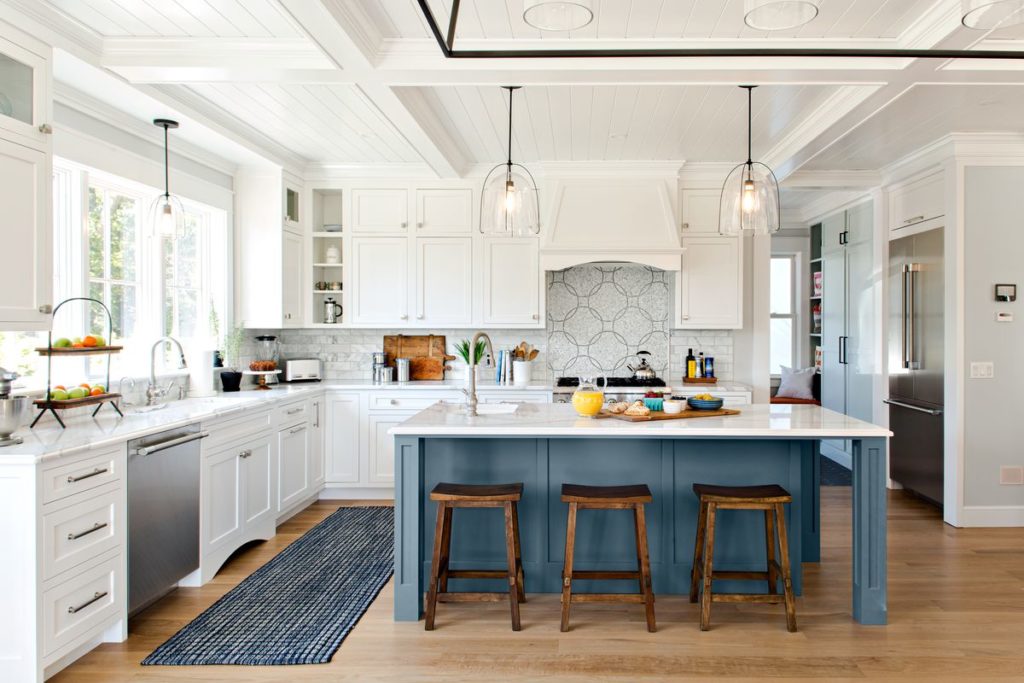 source: thisoldhouse.com
If the kitchen design is simple keep your kitchen island simple too with very few designs design on the sides. Mix drawers and shelves for storing of raw vegetables, bottles, books. A neat and clean countertop with and a couple of chairs makes it look elegant. Also, brighten up the island areas with rustic metallic pendant colour light.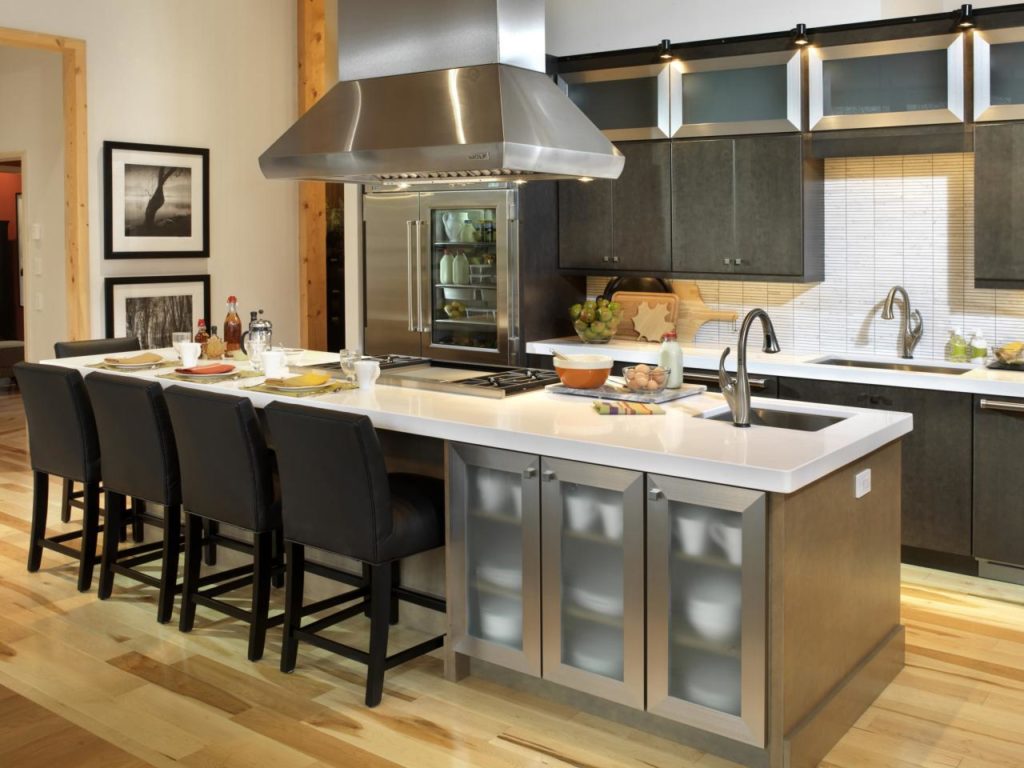 source: hgtv.com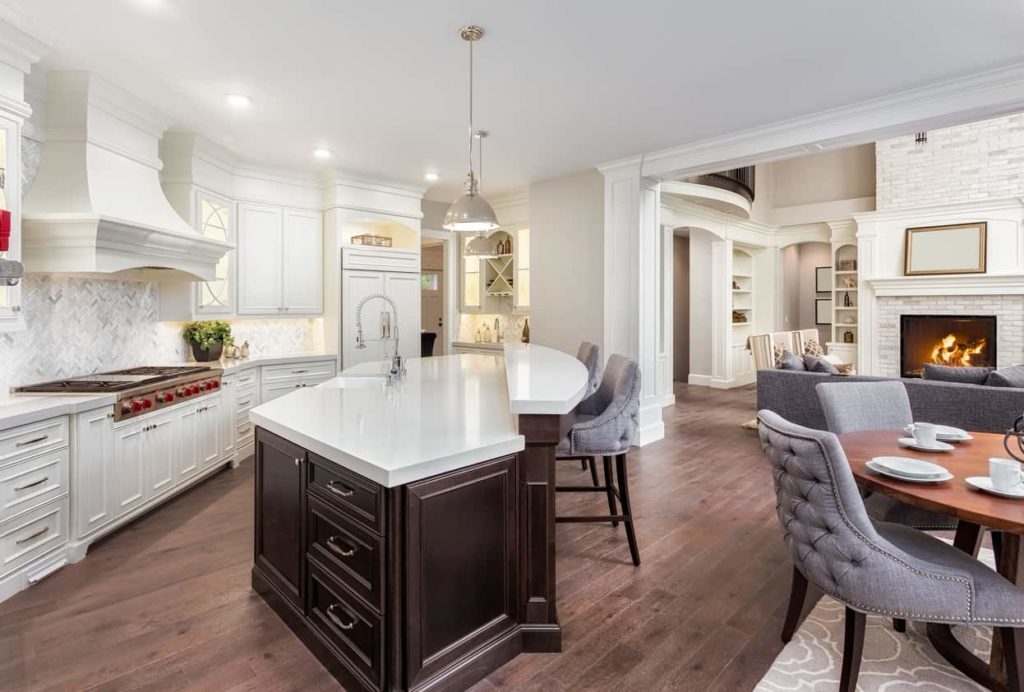 source: homestratosphere.com
If you want the main attraction of the kitchen to be the stove the best way to incorporate this hotspot and minimize the exhaust fans is to have retractable downdraft exhaust built within the island as exhausts hanging from the ceiling looks heavy and awkward. Keep in mind to place the stove at a distance especially from the little ones who will be sitting there while you are cooking.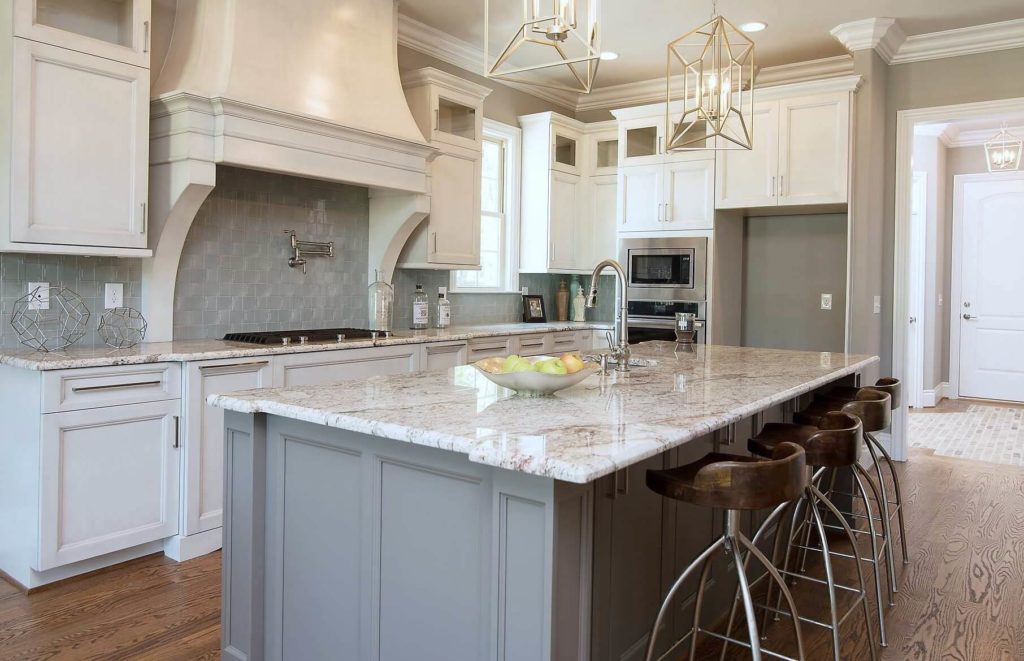 source: marblegraniteworld.com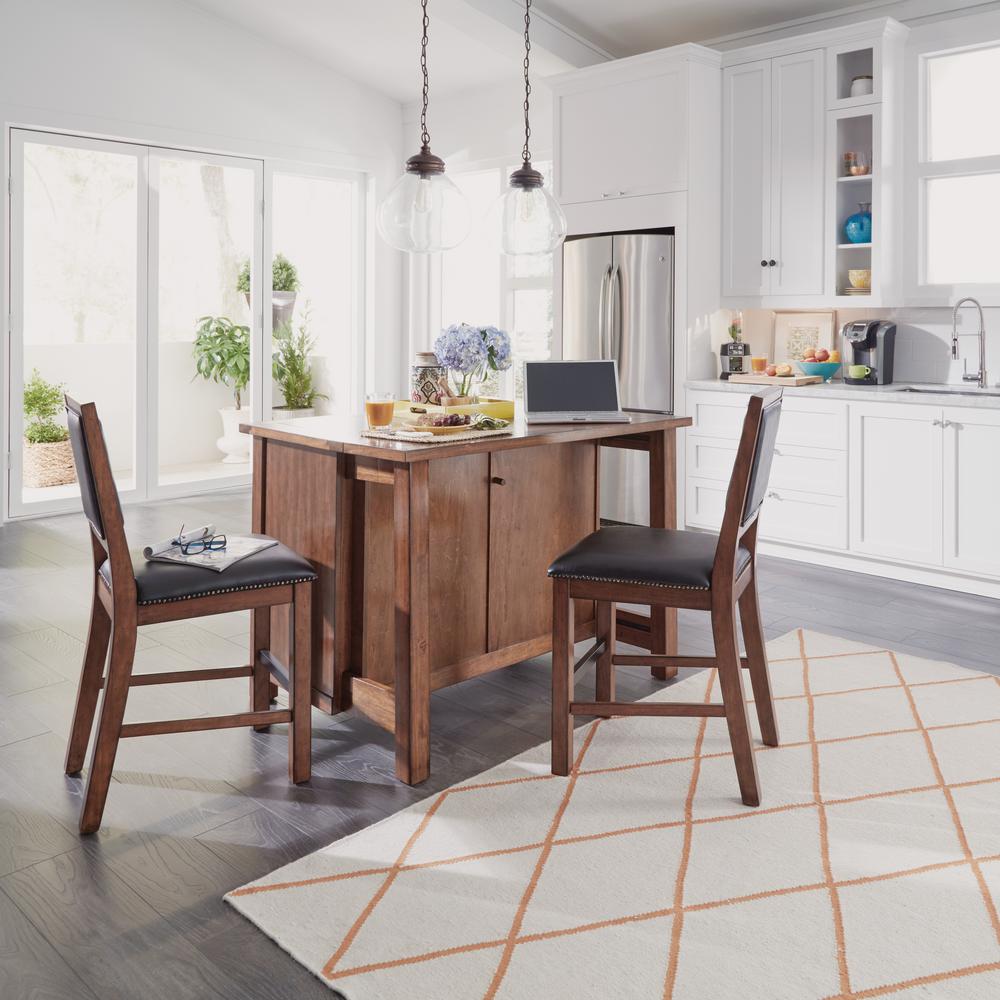 source: homedepot-static.com
While some kitchen island looks ideal in black or white but adding colours also enhances its beauty often. Based upon your kitchen design you may add colours, the use of vibrant and bold colours like red, blue, orange and yellow. Adding colours make the island very catchy and becomes an eye-candy for anyone who watches it. Simultaneously, the colour white never fails to soothe our eyes so white Kitchen island ideas are no doubt awesome if you can maintain it properly. White kitchen islands add a moody elegance and camouflage the age of the kitchen. Apart from rectangle can give varieties shape to your Kitchen Island like triangular, I-shaped, and U-shaped or gallery shaped.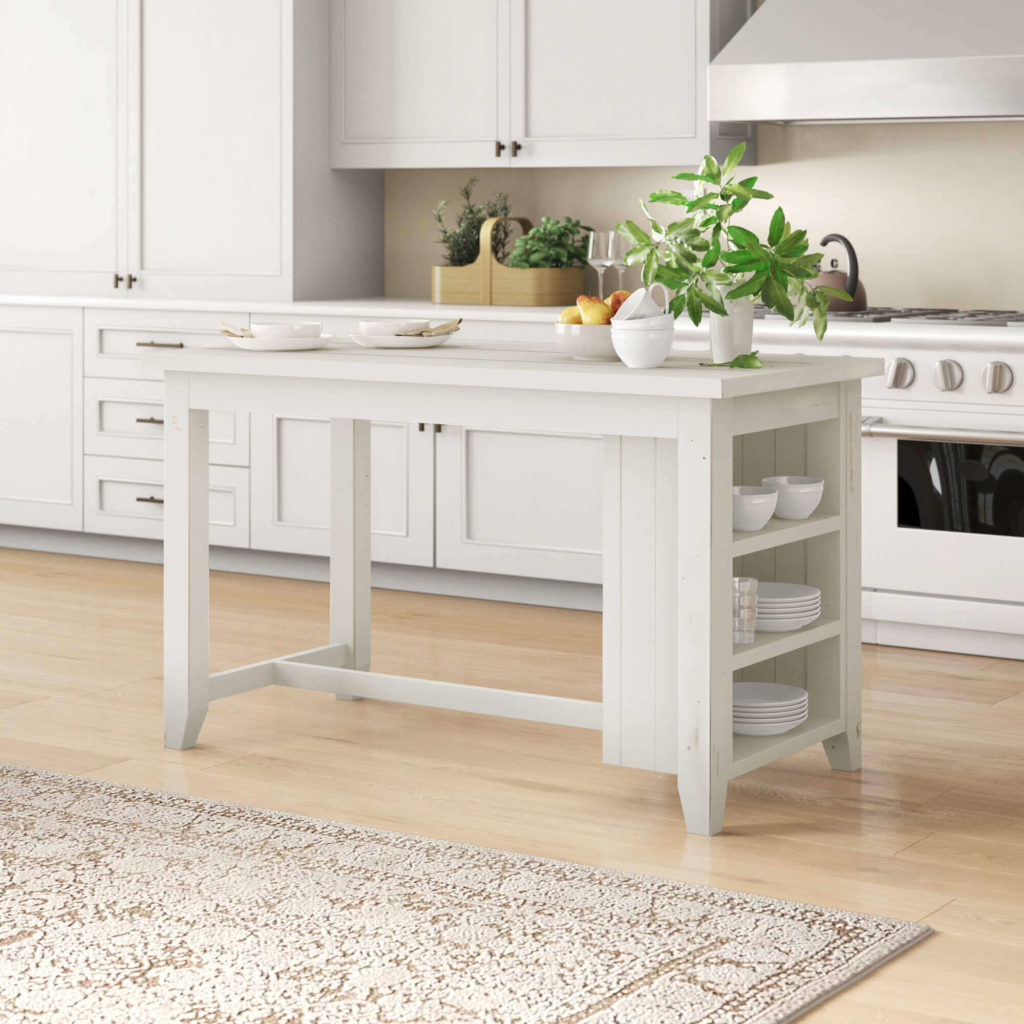 source: Wayfair.com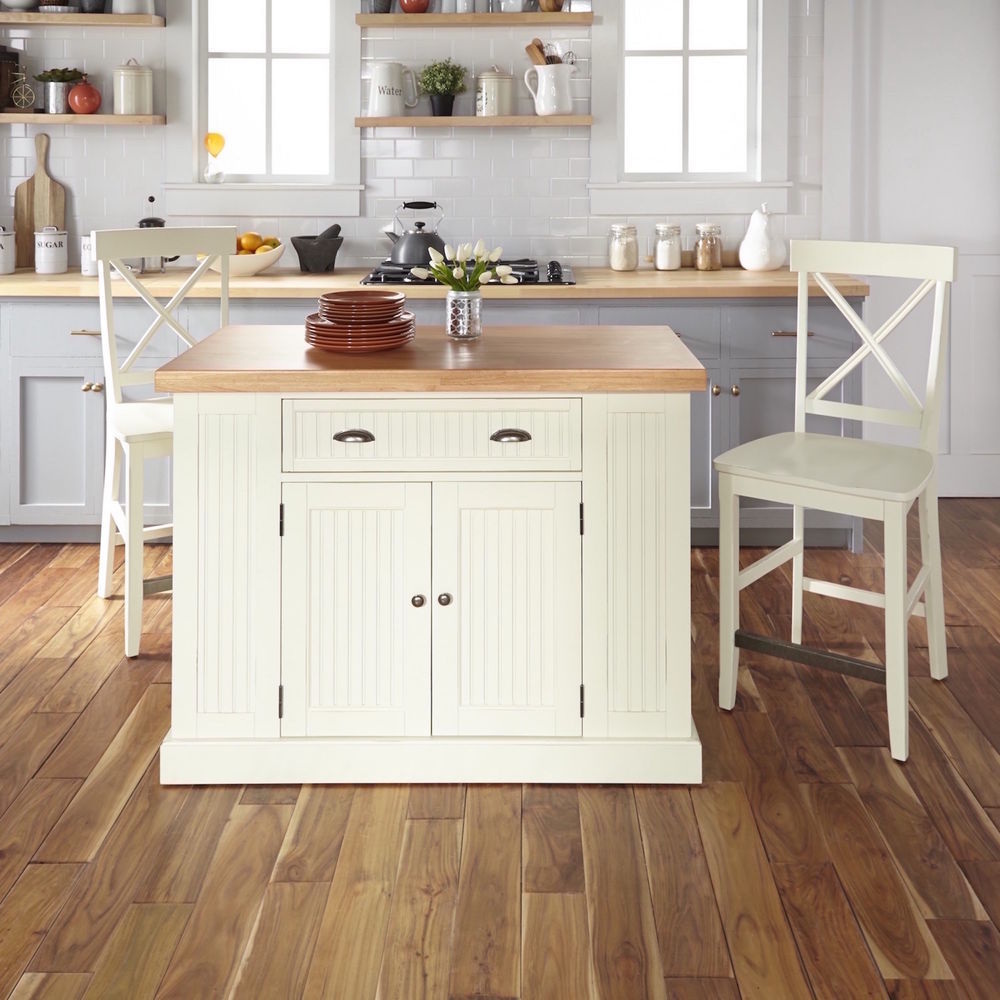 source: cloudfront.net
Adding seating to the kitchen island is highly beneficial if you're not having a dining table you can combine both. Depending upon the types of seating arrange the height of kitchen island, for keeping bar height stool you must have a high raised island least you would be scuffed on the cabinet height If you prefer to sit on dining chair counter height stools are highly preferable as it maximizes the full surface of the island. You can choose metal or wooden chairs accordingly with the design of your Island like country-styled, modern, vintage and many more.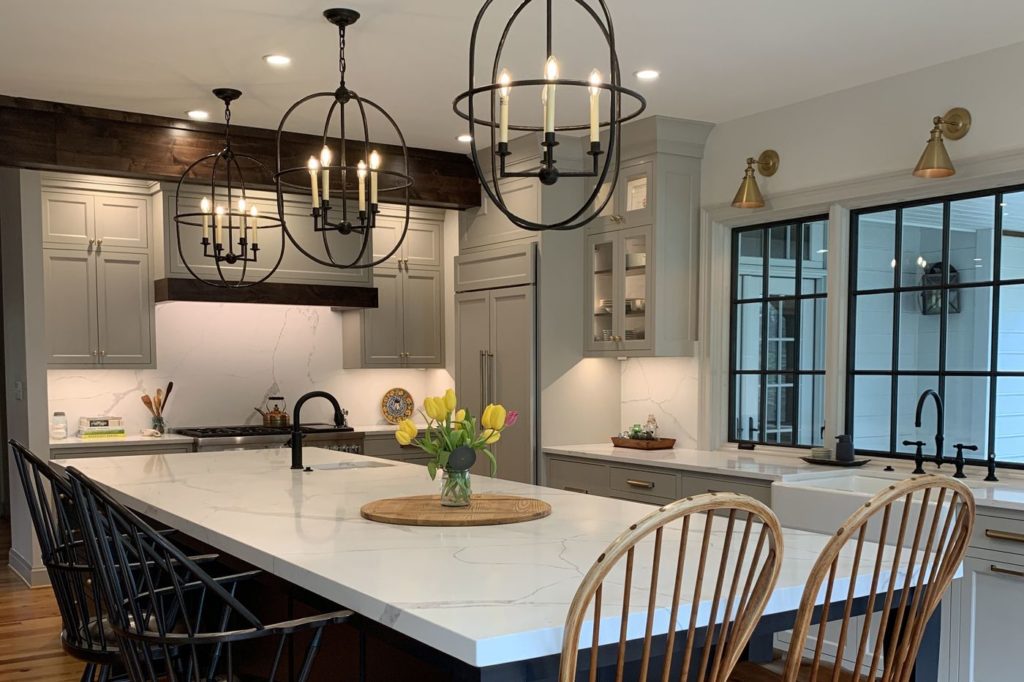 source: inquirer.com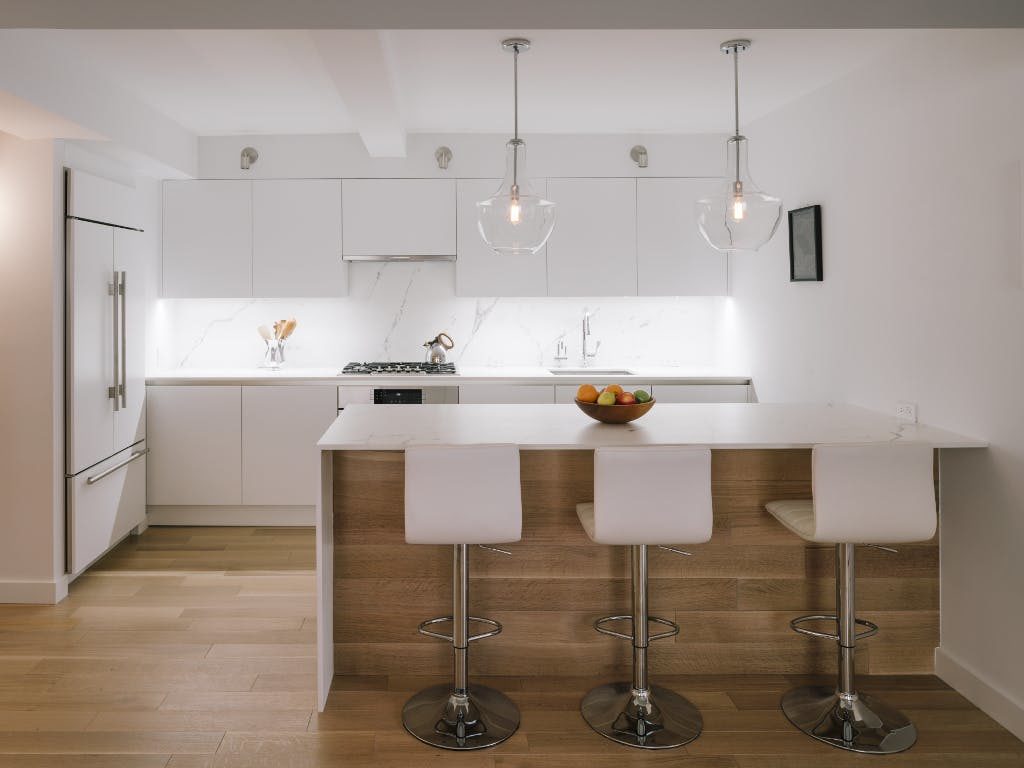 source: cosentino.com
A material for the countertop of the Island needs to be sturdy enough to accommodate heavyweight. You can use elegant granite that does not only tolerate extra weight but also it can withstand chopping slicing and dice directly on the surface. Butcher block beautiful and warm-toned is a popular material for kitchen countertop as it allows cooking and doing meal jobs directly on its surface. Even though it is generally found in traditional style kitchen you can also add it in a modern style kitchen with interesting visual effects warming up white marble or limestone depending upon the floor of the kitchen. Try using white countertops with that a different colour of the island like black blue or grey, adding colour contrast to white is a kitchen beautifies the kitchen. Stainless steel countertops can also be used as it is stain, heat and scratch resistant making it highly popular among all the kitchens and as well as cleaning steel is very simple for stainless steel materials.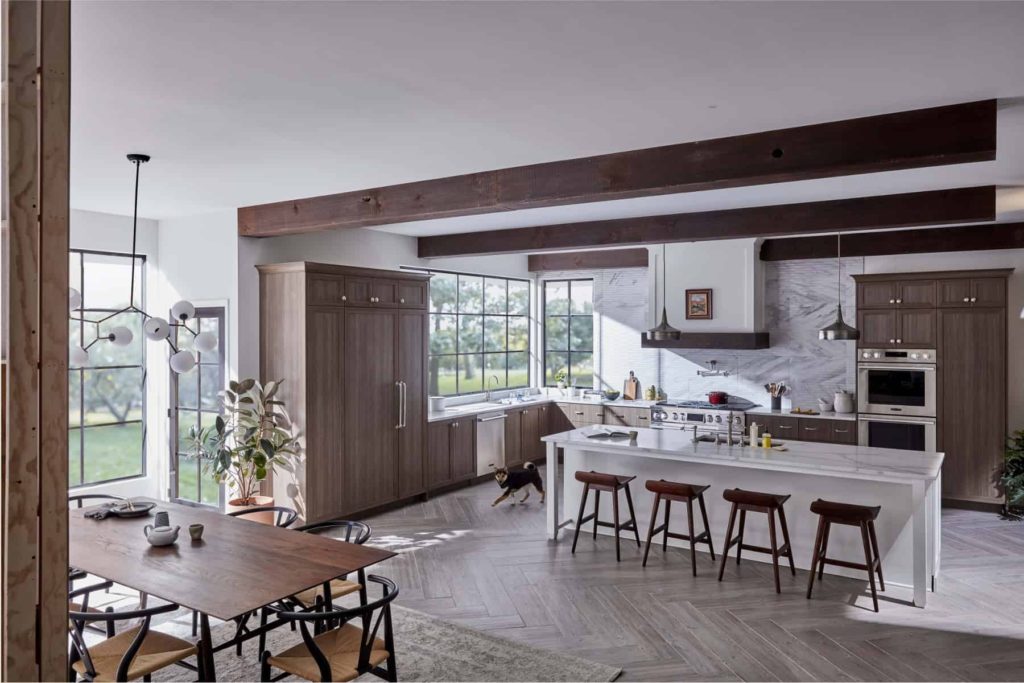 source: fcsjax.com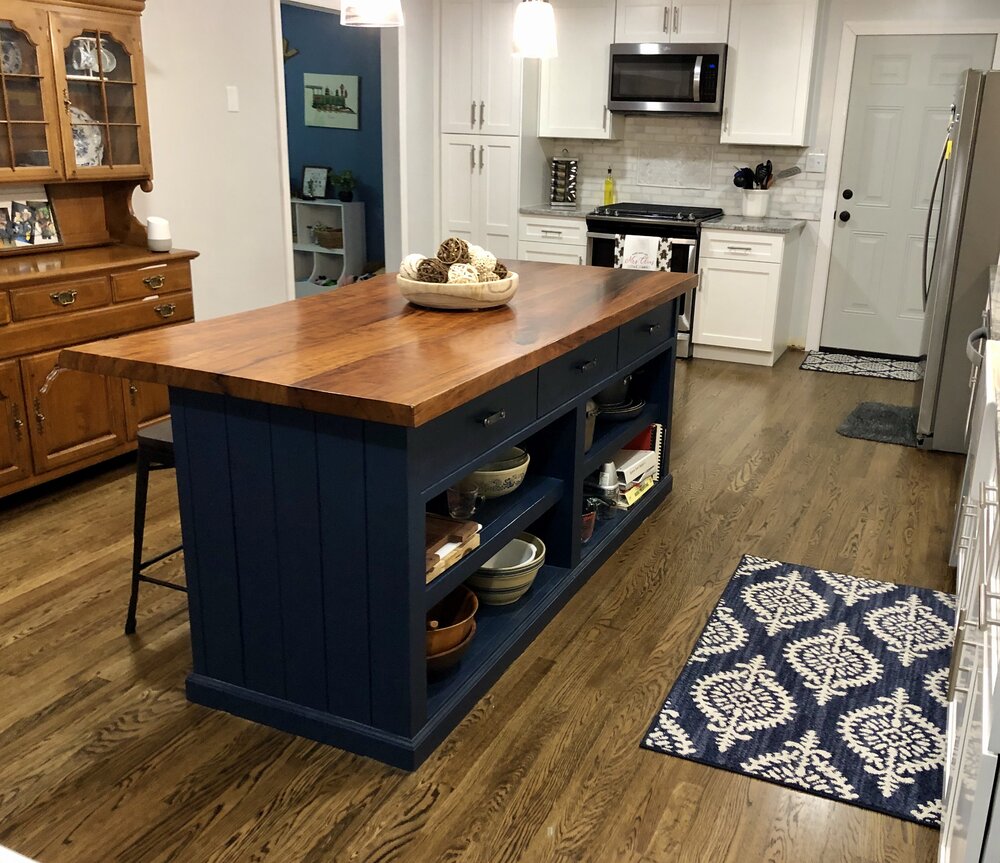 source: sallieplumleystudio.com
You may also add a sink to the Island at the centre of the island with mesmerizing faucets which are becoming a real centrepiece of the kitchen highlighting your kitchen island and faucet area. Decorate with some fresh pots of flowers, books, lavender-scented candles, bright-coloured citrus fruits any may more. Determined with the size and what you want to have on your Island then you can move on to style and finish your beautiful kitchen island.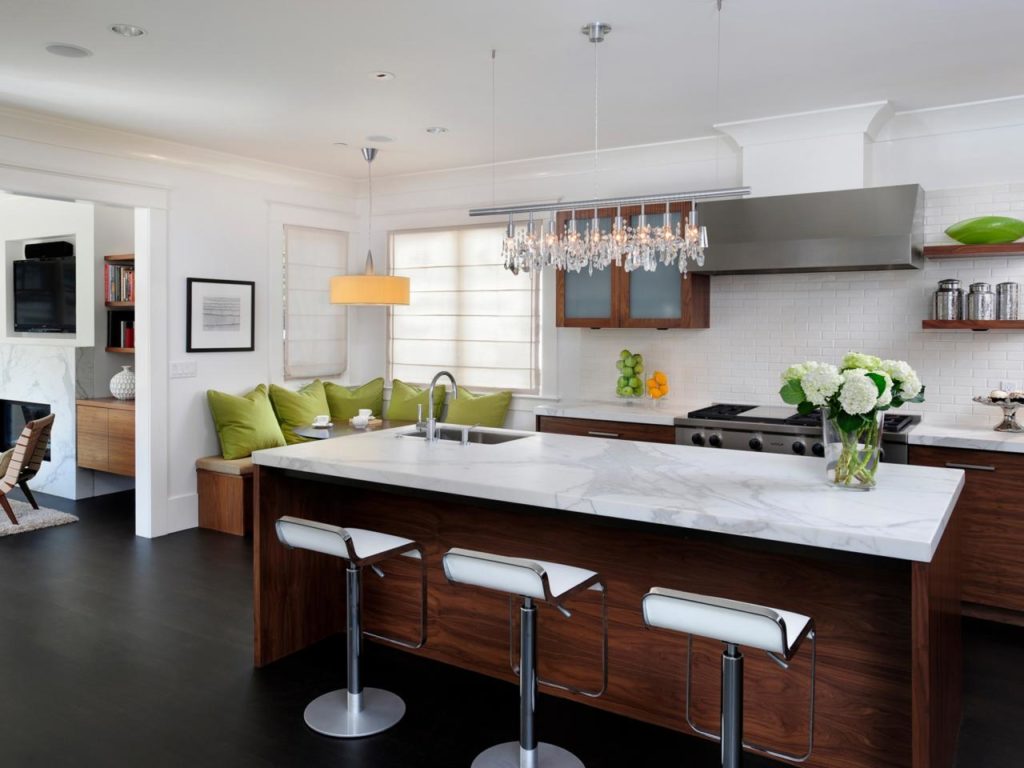 source: hgtv.com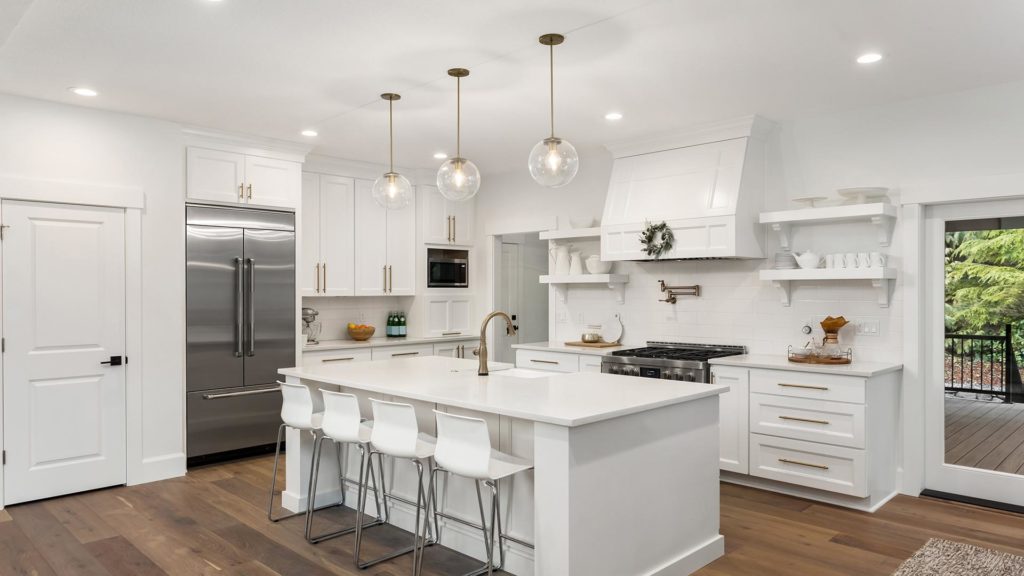 source: pinterest.com