Being outdoors is great for the mind and soul, especially when you are spending time with the people you love and care about. When it comes to entertaining friends and family, many people focus on making the most out of their indoor space. However, using the outdoors is highly recommended too as there is so much that you can do with it that will impress your household and your guests. The weather isn't always consistent, so you will need to adapt your ideas to your environment and local climate, but here are five ways your backyard can become the ideal entertainment space.
Backyard Spa
source: jacuzzicalgary.ca
A backyard spa is perfect for those who need to find a way to relax and unwind from everyday life and stresses. It is something that will be used often as you can enjoy it personally, with your family and with your friends. You can choose your own luxury spa features to create an alluring atmosphere. If this is something that could work for you, here are some tips for creating a beautiful backyard spa.
Outdoor Cinema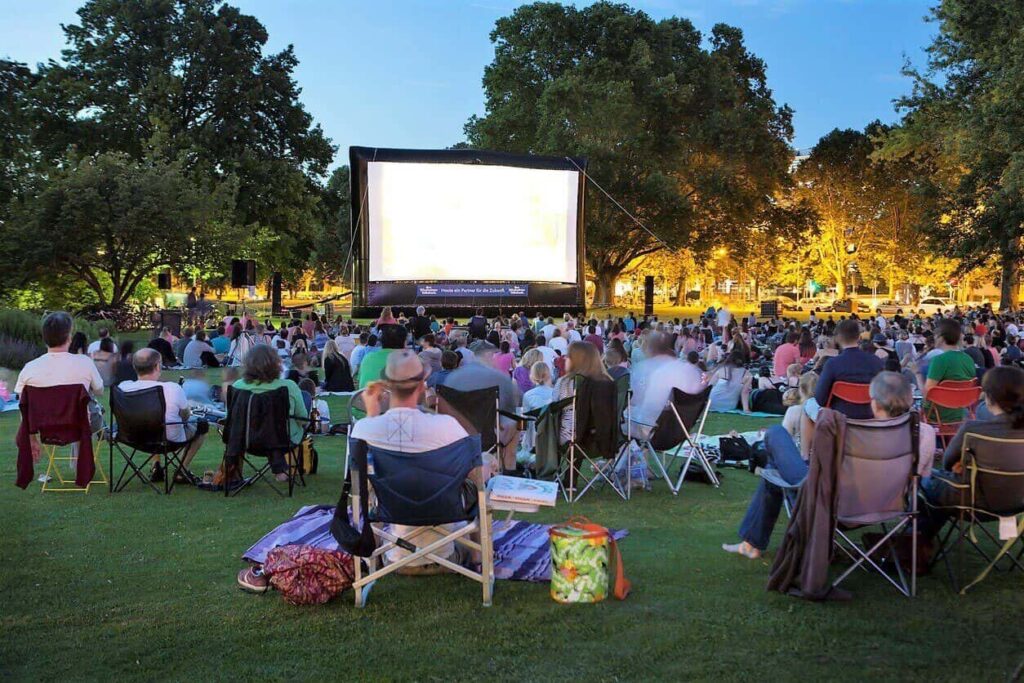 source: ticketsource.co.uk
If you love to watch movies or series with friends and family, then building an outdoor cinema in your backyard will be an extremely sociable and fun addition to your home. All you need is the right lighting, a decent projector, a large screen, and some comfortable seating. Adding shelter can make it cozier. With the right equipment, this feature will be easy to move indoors if the weather turns bad.
Summer House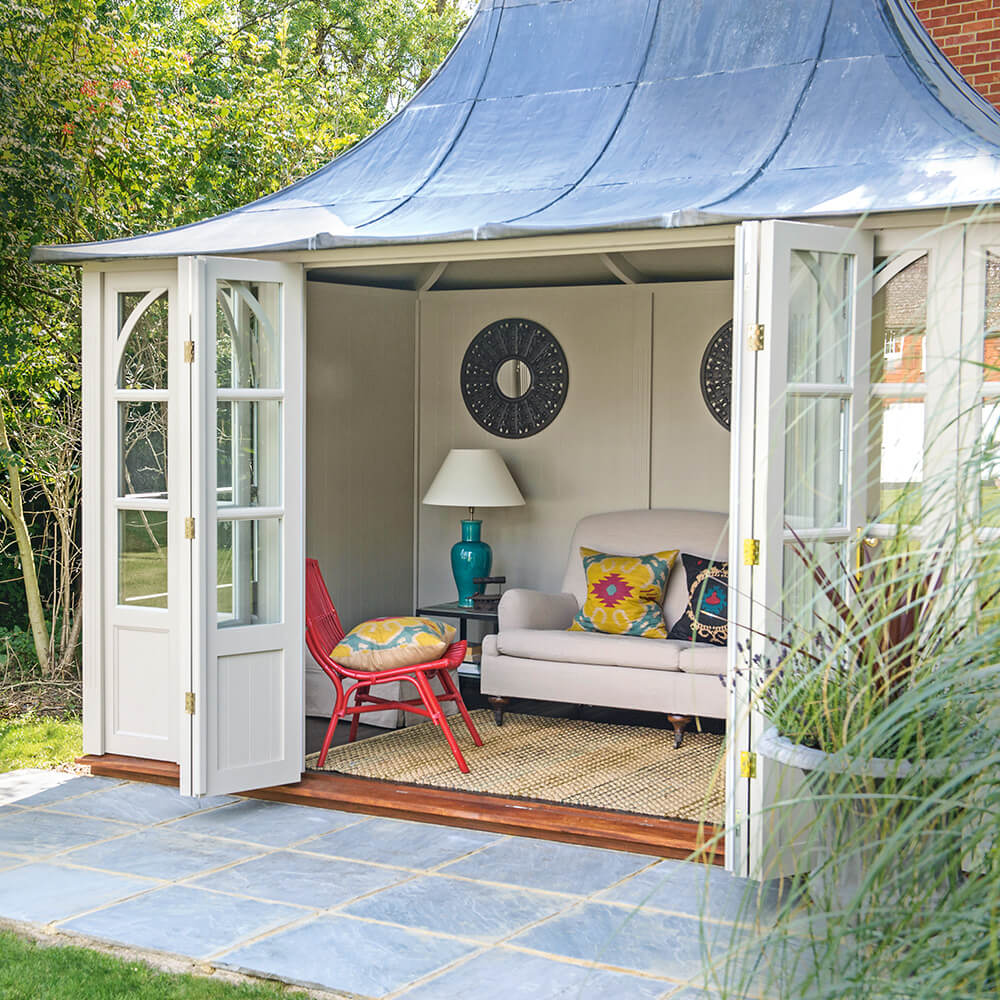 source: idealhome.co.uk
In some areas, even the summer months can be unpredictable, which is why many people are starting to put up summer houses in their backyard. These shelters are commonly used for relaxation during warm weather. They offer shelter from the elements, such as rain, wind and even intense sunlight. Summer houses make great entertainment areas as you can eat and drink away from bugs and insects.
Backyard Bar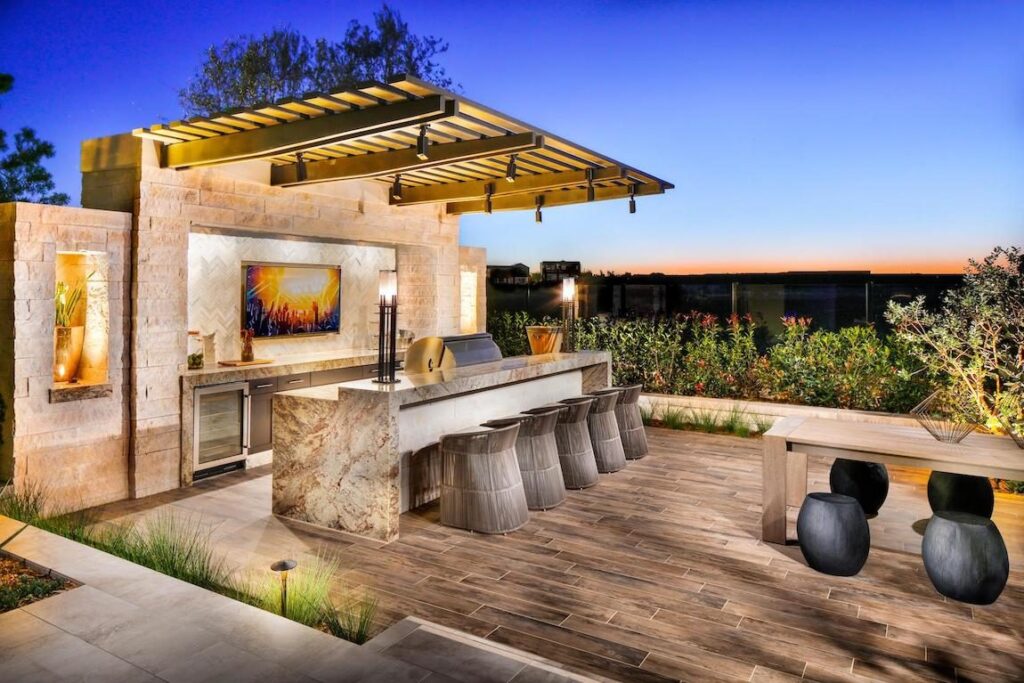 source: tollbrothers.com
When you have guests over on a regular basis, getting a bar in your backyard just makes sense. This will be the perfect area to entertain friends and family, as you can socialize and serve a variety of drinks. This will be a more comfortable and affordable option compared to leaving the house and sitting in bars. You can even install some good quality outdoor speakers to listen to your favorite music.
Social Areas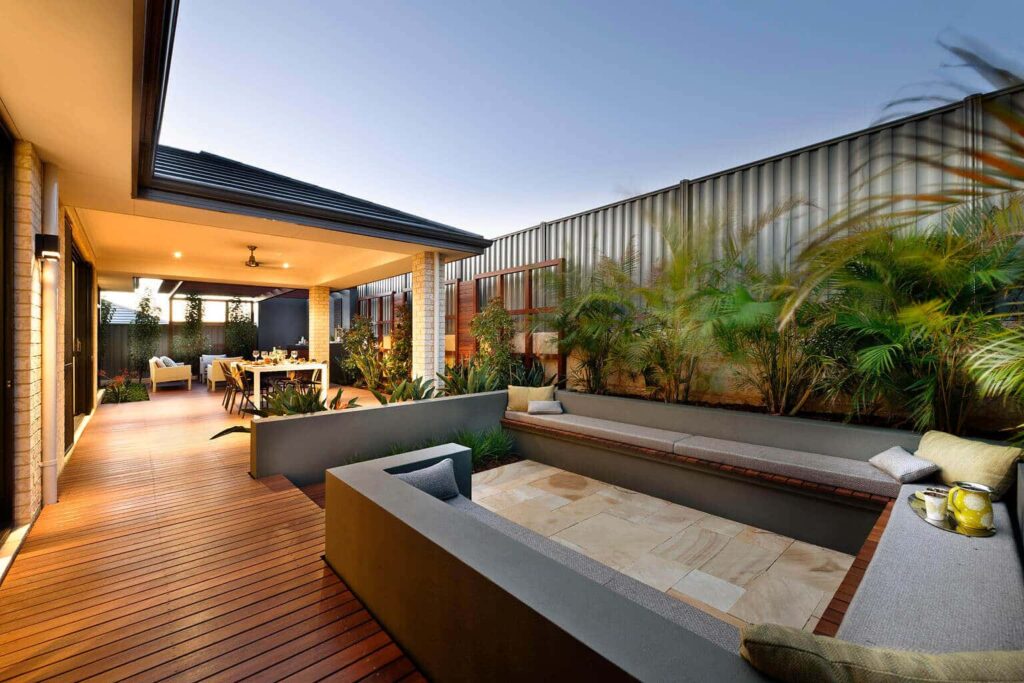 source: homesthetics.net
Adding social areas in your backyard is key to making it the perfect entertainment space. As well as the ideas listed above, you should consider getting a range of seating and bold accessories. Fun seating areas, like hanging chairs, are always a hit. Fire pits are a bold feature that are loved by many as they look great and add warmth. Outdoor kitchens are recommended if you love to cook for your guests.
Choosing the right features for your backyard will make you enjoy spending time at home while entertaining guests and will increase the value of your property when it comes to selling it in the future at The Architecture Designs.