Homeowners love their backyards, and they spend a bundle to keep them healthy and looking their best. In a 2018 survey, the National Association of Landscaping Professionals reported that Americans spent around $48 billion on garden and lawn retail purchases, which include patio furniture, sprinkler systems, pavers, and plants.
We can't blame them. Your yard is an extension of your home and the best place to entertain guests, which makes it worth the investment. Plus, it can add value to your home. Many homeowners hire landscaping and hardscaping services such as paving to improve their backyards.
But what if spending thousands – or even hundreds – of dollars on your yard isn't an option? Is it possible to still DIY yard renovations on a budget?
Of course! Careful planning and creativity can help you renovate your backyard without breaking the bank. Here are some ideas to consider.
Use Plants For Privacy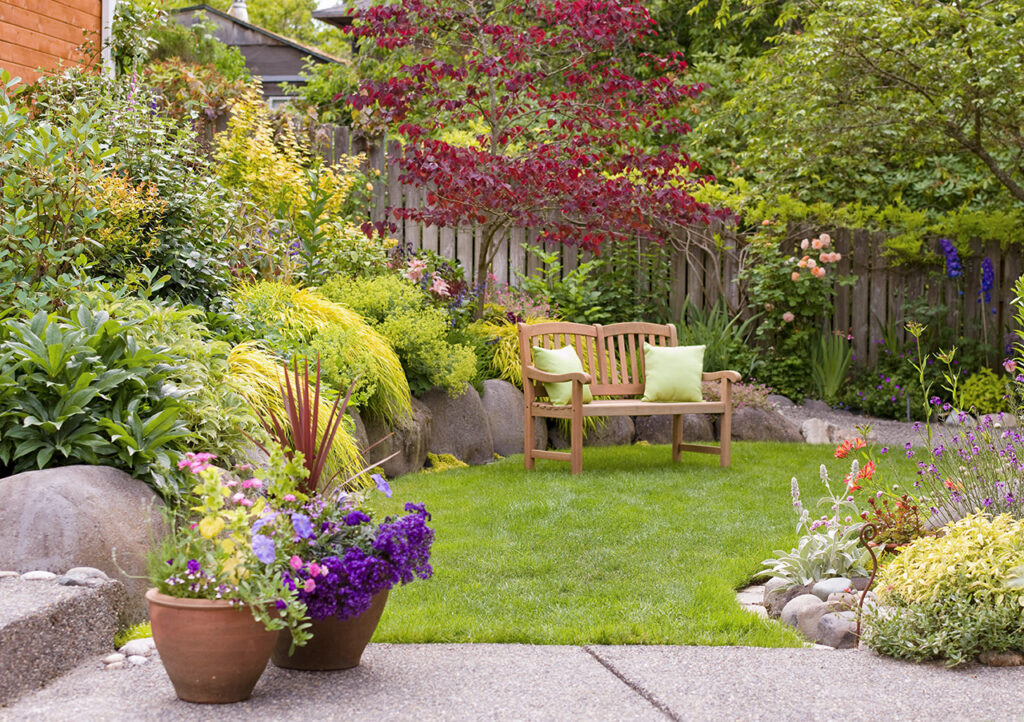 source: static.onecms.io
If you live in an apartment or home without much backyard privacy, create affordable privacy barriers with plants. Planted in the right location properly, plants can give you privacy. If you can add wood trellis, you can add climbing plants to cover it. You can also buy established plants in containers for additional privacy. If you have more room in the budget, planting an avocado tree for privacy might seem like a good idea.
When setting plants in the ground isn't an option, shop for secondhand ceramic planters at your local thrift stores. Another tip to save more money: sprout new plants by using plant cuttings. 
Create Focal Points With Plants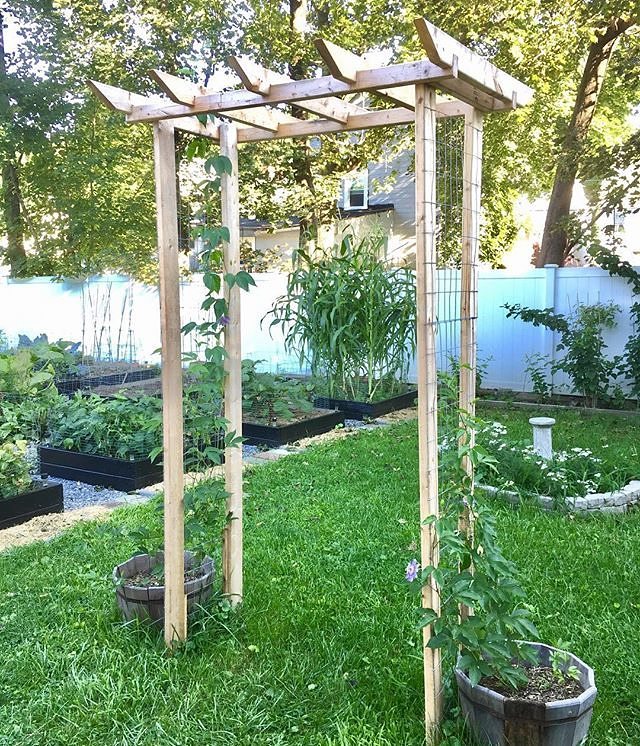 source: extraspace.com
Nothing can make your yard come alive more than with various plants and flowers. Add visual interest in your backyard by creating levels. This involves using plants and planters of different colors and sizes.
Creating levels also works well on patios. With annuals, cascading plants, and various pots, you can sculpt a design out of your plants. Feel free to experiment with colors and sizes until you've achieved your desired result.
Repurpose Old Wood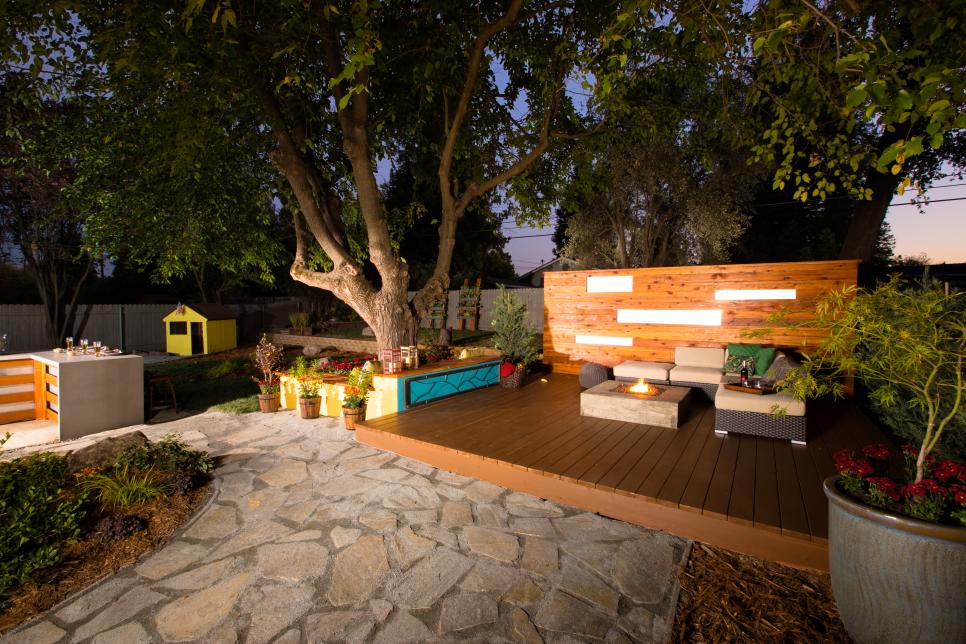 source: pinterest.com
Most yard renovation projects involve tearing out worn-out and old wood. If this is part of your project, keep the old yet usable wood pieces. Repurposed wood is perfect for creating a privacy wall. As long as it is in good shape, old wood can be used to build any interesting garden feature – even if it has nails in it.
If you're lucky, you can get repurposed chestnut, redwood, or old cedar, all of which are insect- and rot-resistant woods.
Overseed Your Patchy Grass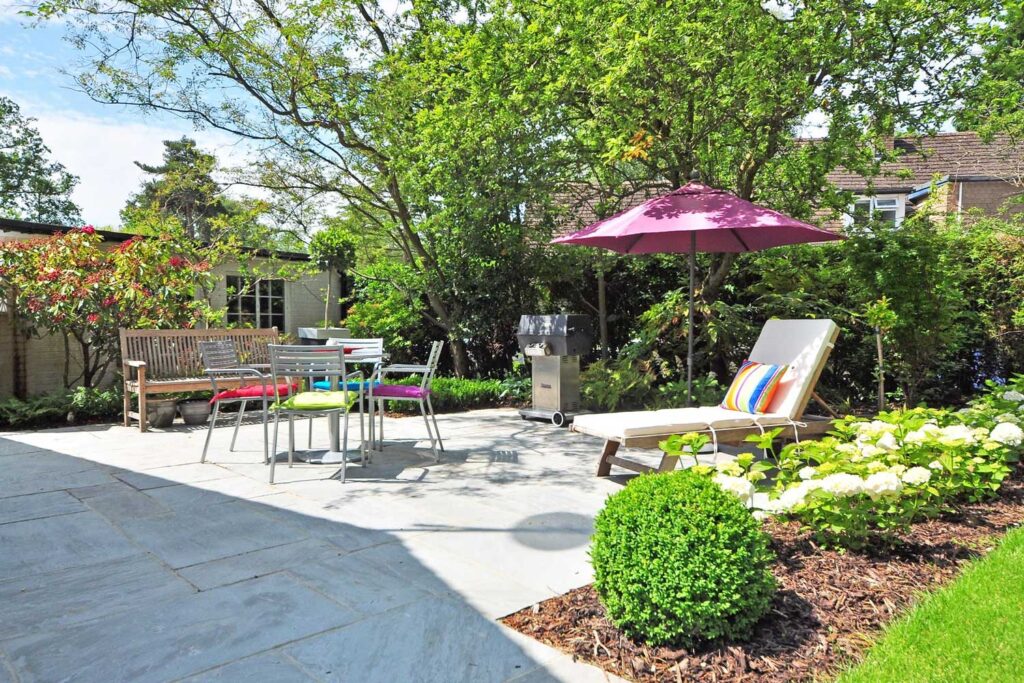 The fastest way to improve the look of your yard is to lay sod. However, it can be expensive. So, if you're on a budget but have plenty of patience, overseeding and scratching are your next best alternatives.
Turn the soil with a hoe or rake to cultivate the area before you overseed with grass seed. Next, add starter fertilizers and water to keep the seedbed moist. Maintain good soil moisture by adding a layer of seed mulch or straw over the freshly applied seed. 
Upgrade Your BBQ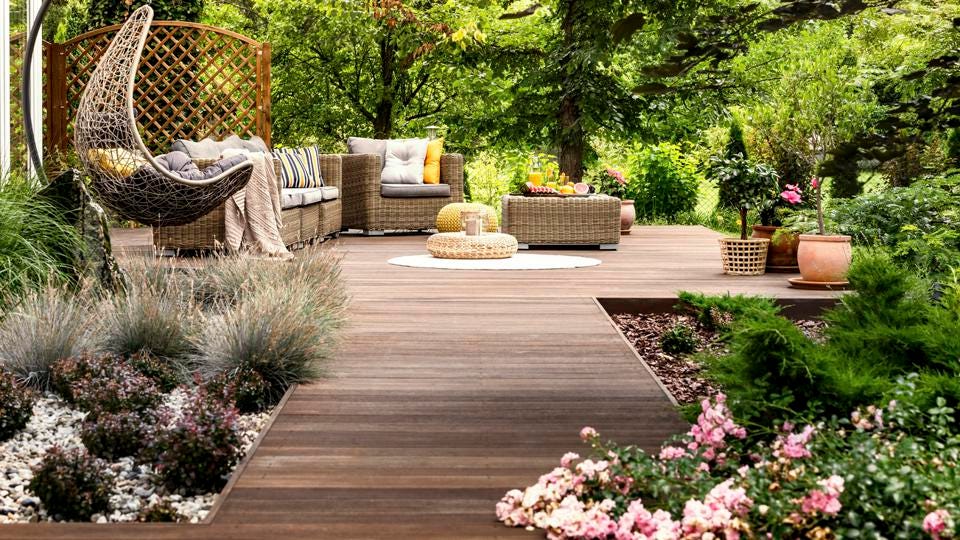 source: smash.to
An elaborate built-in barbecue might be THE dream for your garden, but your budget might not have any room for it. Fortunately, you don't have to give up on upgrading your BBQ just because of the budget. Why not create a custom look for your existing grill instead?
Use stone, brick, or any fireproof material to create walls. Next, make a frame where you can push your barbecue. This gives your current grill a "built-in" look minus the expensive price tag.
Expand Your Existing Patio
Keeping up with the "work with what you have" strategy of DIY-ers on a budget, why not expand your outdoor area by adding to your current concrete pad? Build off your existing patio with pavers and stain the concrete the same color as your pavers.
Add More Light to Your Yard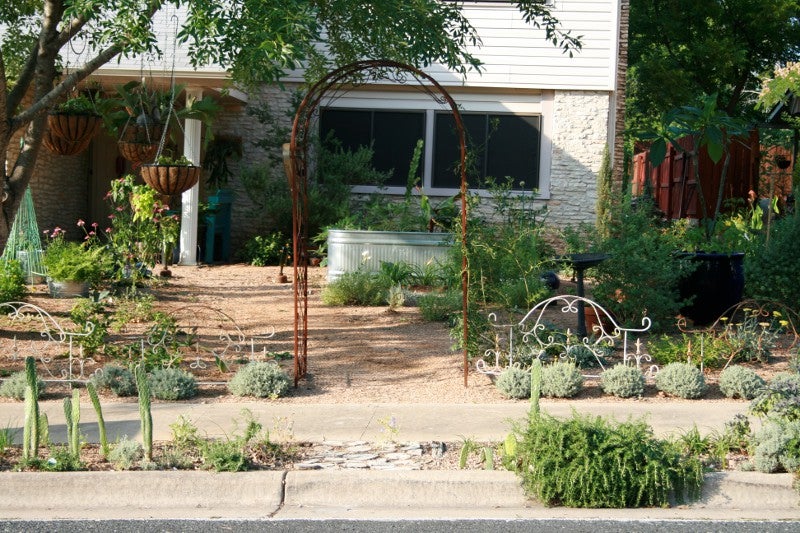 source: thumbor.forbes.com
Proper lighting adds ambiance to outdoor spaces. They can also make your backyard feel more inviting and exciting.
Artificial lighting can transform any day-use-only garden into a welcoming place. String lights, which are available in different bulb types, colors, and styles, can light up banister rails and other overhead structures. Solar-powered rock lights can also illuminate parts of your path or garden discreetly.
Other Budget-Friendly Ways to Transform Your Yard
Small changes can make a big difference in your yard. Plus, they don't hurt your wallet. So, here are some ideas to consider:
Lay down an outdoor rug.

Set up a trellis.

Paint a fence mural.

Include comfy seating.

Add a hammock.
Renovating your yard need not be an expensive venture. With patience and creativity (plus plenty of planning), you can enjoy a new-looking backyard.