The home which we built is always very close to us no matter how big or how small the house is. Even if you built 2 rooms out of the area you want a beautiful terrace and a small balcony so that you can enjoy the beautiful sunrise and sunset from your balcony or terrace as well. Not only for enjoying the beautiful views, but you can also spend some quality time with your loved one in a cozy balcony around beautiful weather. So the TAD project has come up with some great and beautiful balcony and terrace garden designs ideas. We will list some designs from which you can take reference from and suggest your interior designer to upgrade the whole area according to the ideas.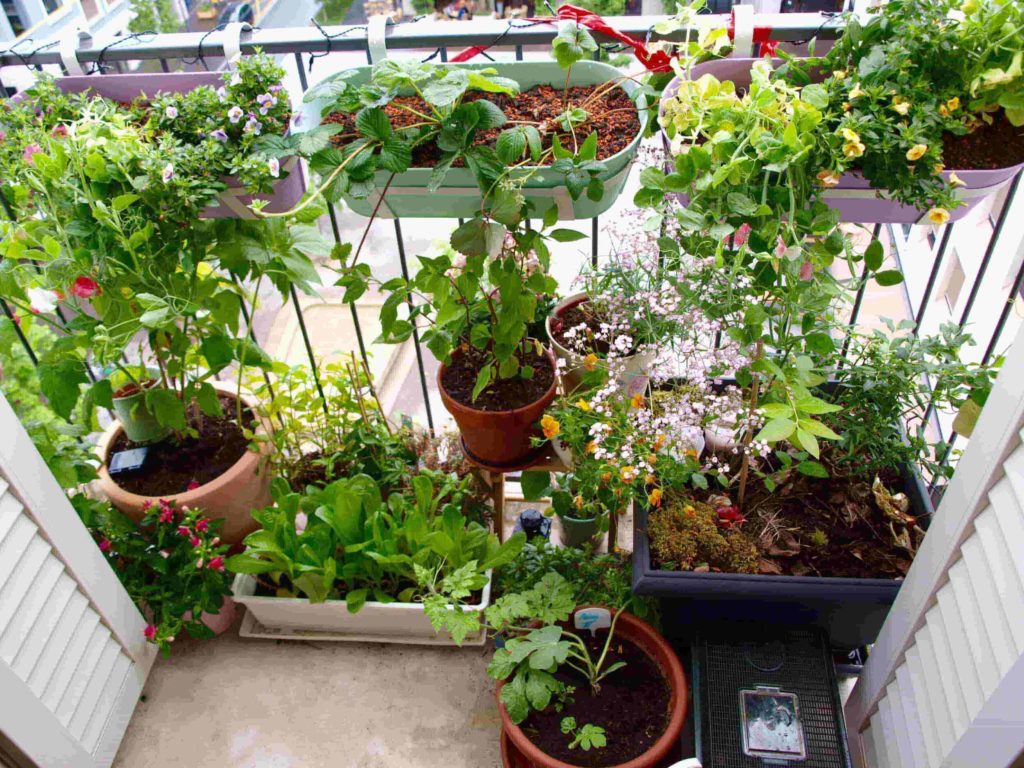 source: reddit.com
The first idea from the Tad project for balcony garden designs can be a treat to your eyes. The idea is suitable for a small and cozy balcony in which you can arrange several indoor plants in flower pots of different shapes, sizes, and colors as well. The first thing your eye can take is that greenery which you can see in your balcony only. Keep some hanging pots with flowering plants and some ground pots as well with some great green plants which soothes the eyes perfectly.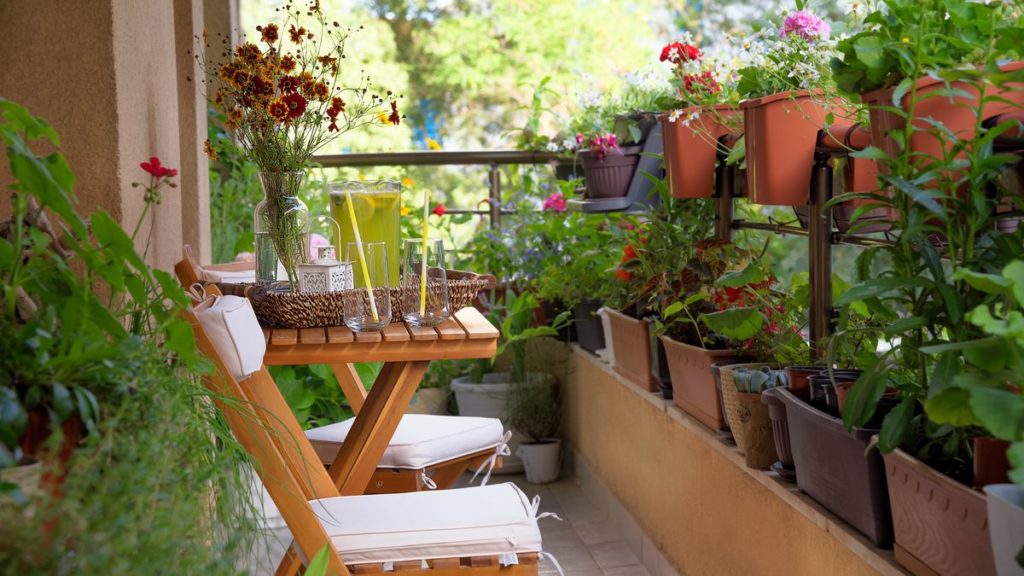 source: curbed.com
The next idea is also for a small and rectangular cozy balcony in which you can have a center table paired with two white modernized chairs. The setting will be perfect if you are a bachelorette or if you are having a nuclear family. The green touch is inscribed on this idea as well. combination od some hanging pots and some ground pots with beautiful flowers and fresh leaves will make your entire day as beautiful as the flower in pots.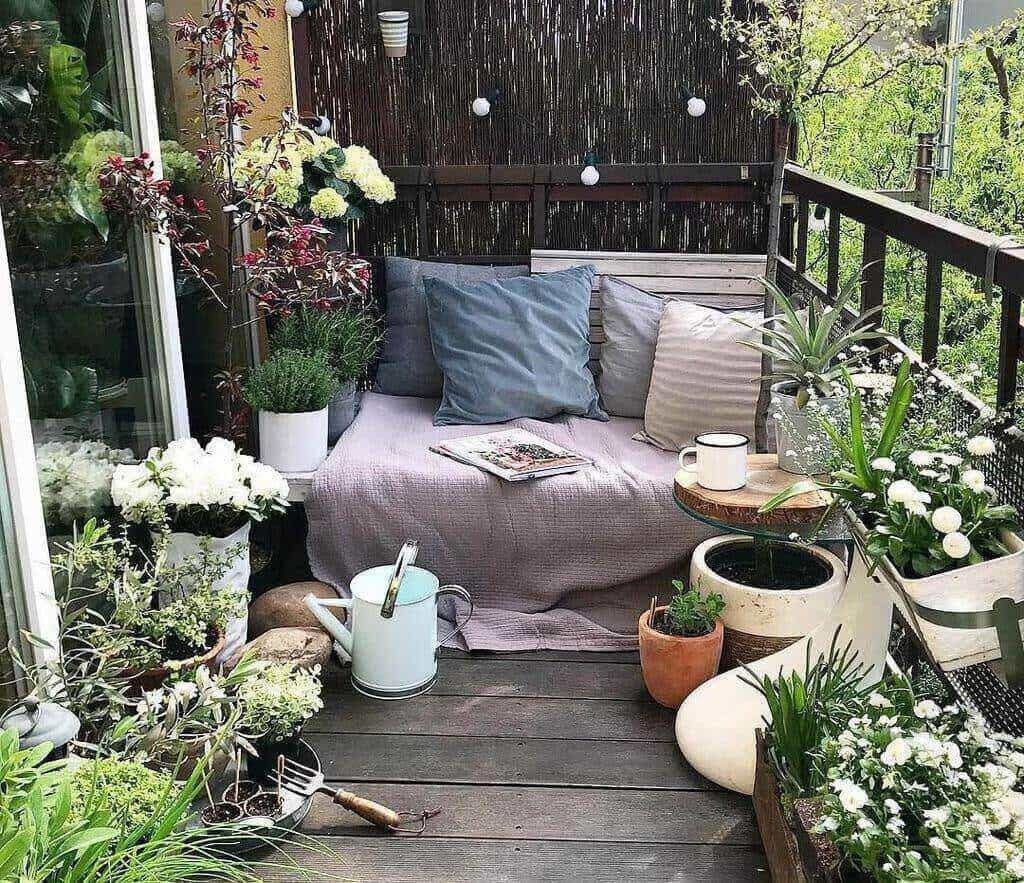 source: decoomo.com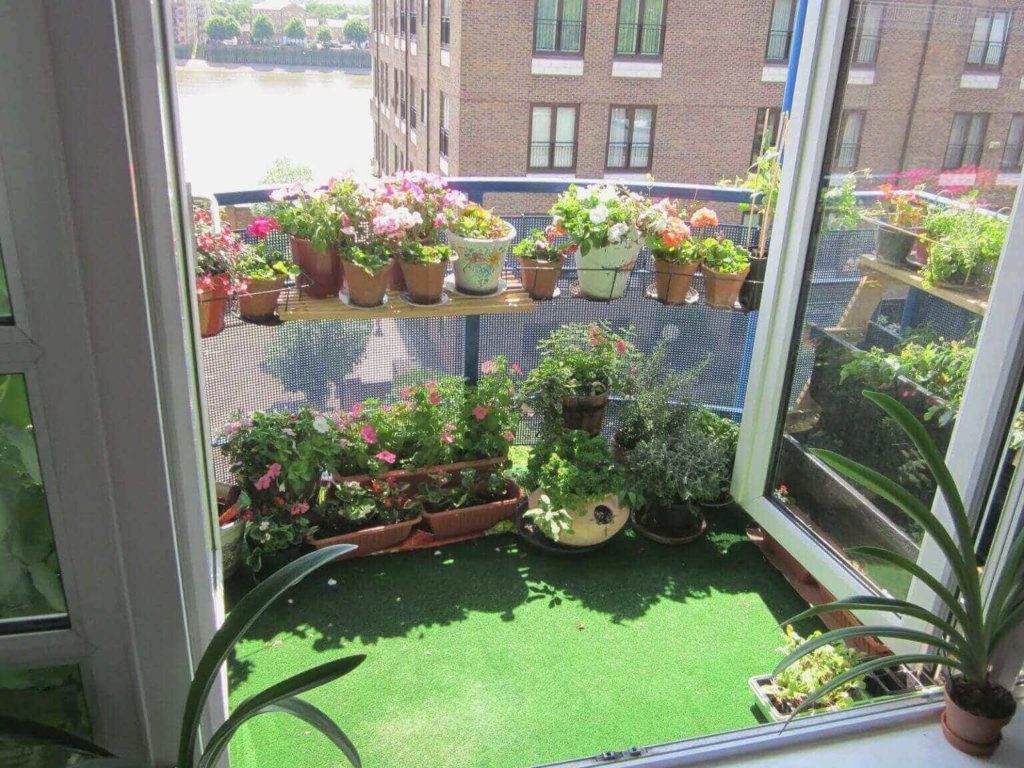 source: decoist.com
The next idea is a beautiful terrace garden designs in which you can have a cozy soft square-shaped sofa complemented with beautiful cushion to give you warmth and that perfect amount of comfort you might need in a silent evening. You can complement the whole terrace with the flower you love the most. You can go for colorful indoor plants and you can also go for all white flowers which gives a sense of peace again. A small round table will be perfect just nearby that sofa to help you keep that special cup of tea. You can enhance the whole beauty of the terrace by choosing different pots of different shapes and sizes.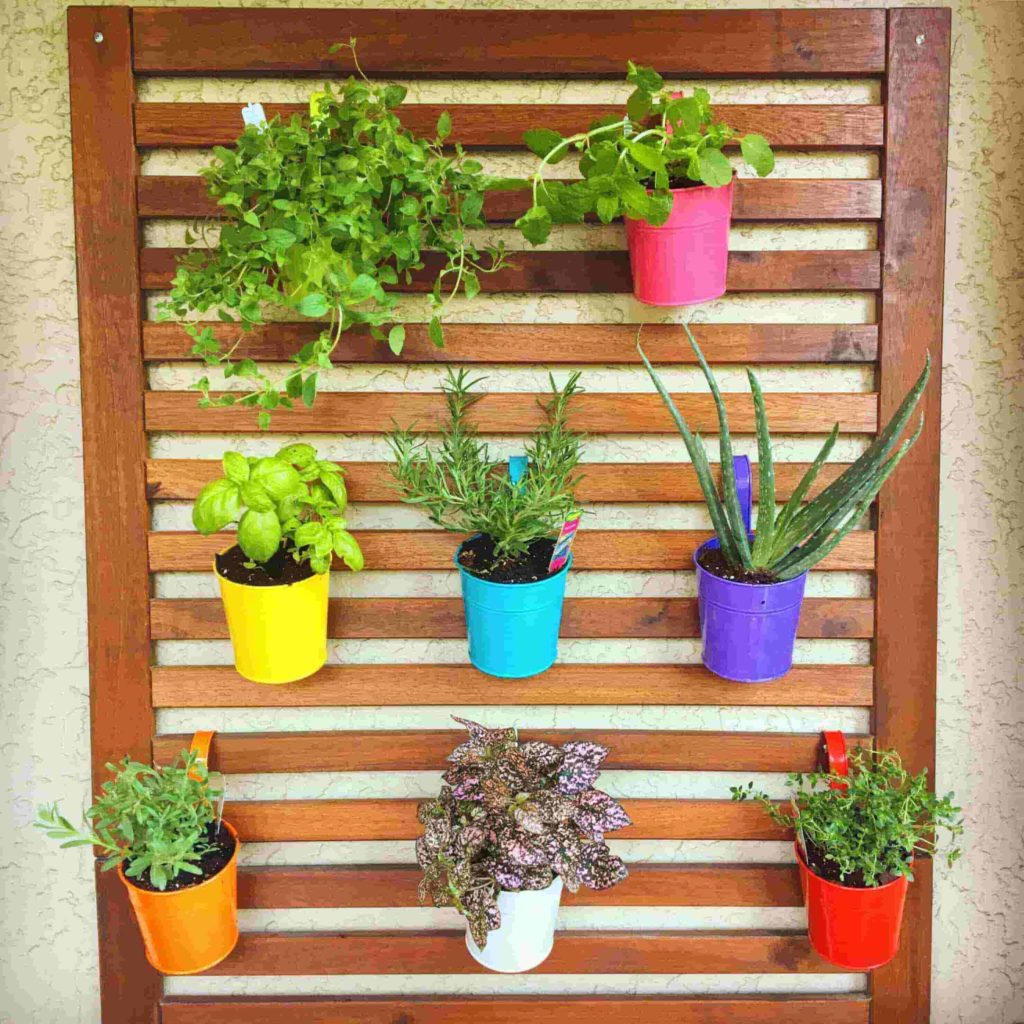 source: reddit.com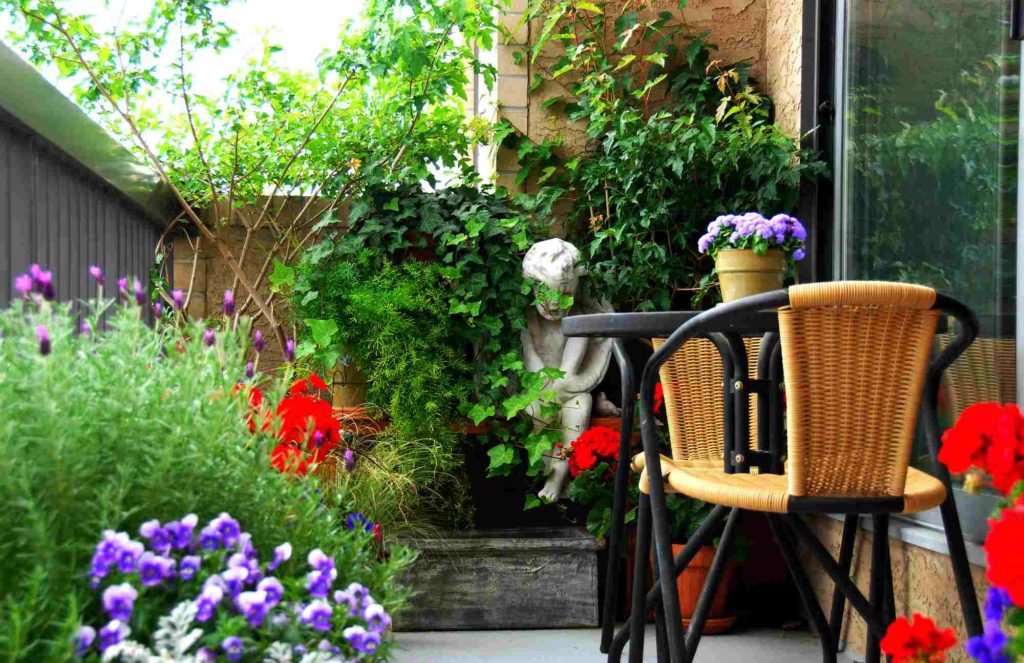 source: thespruce.com
The next idea is for terrace gardening where you can place two racks if you don't have that place for hanging the pots. Small or big size of balcony really doesn't matter. You can create your garden wherever you want, it just needs your creativity and patience at the same time. cover both the racks with beautiful pots having bushy indoor plants. Place an artificial or you can even order a natural grass mattress to give that perfect touch of a garden.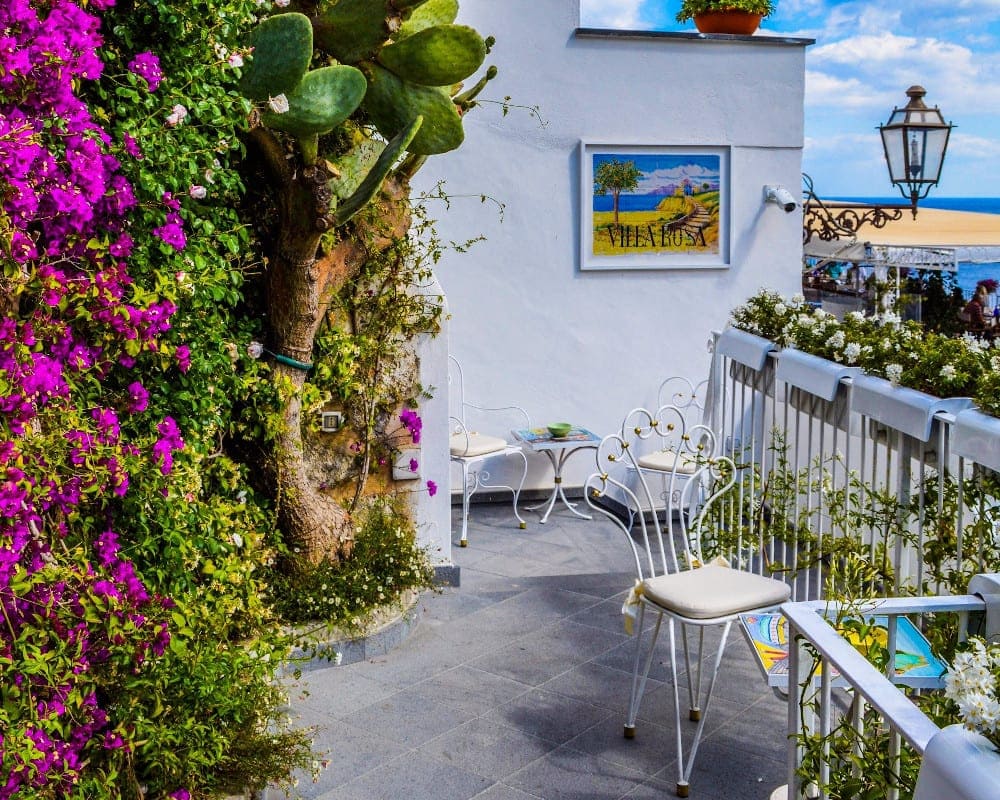 source: discoverifestyle.com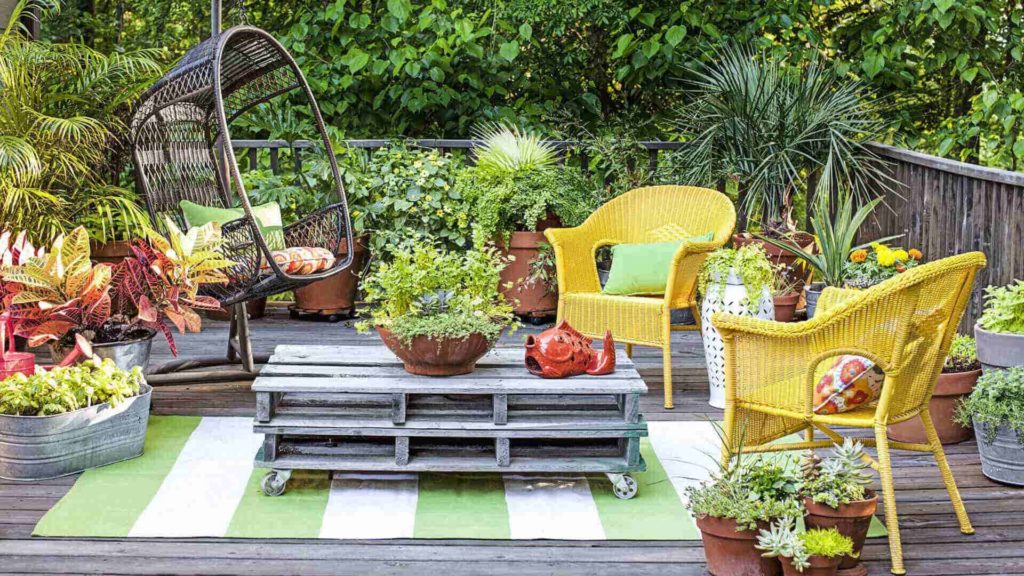 source: architecturaldigest.in
This idea is again for a balcony garden decoration and it will be perfect if you are in an apartment. You just need a rack with several sections in it. The rack need not be thick one and it should be a wall rack so that you can hang some pots in those sections. This type of rack gives you a whole lot of space if space is lacking for gardening. Just choose the color and kind of pots with the plants you want, that's it. Your in-house garden will be ready in one day.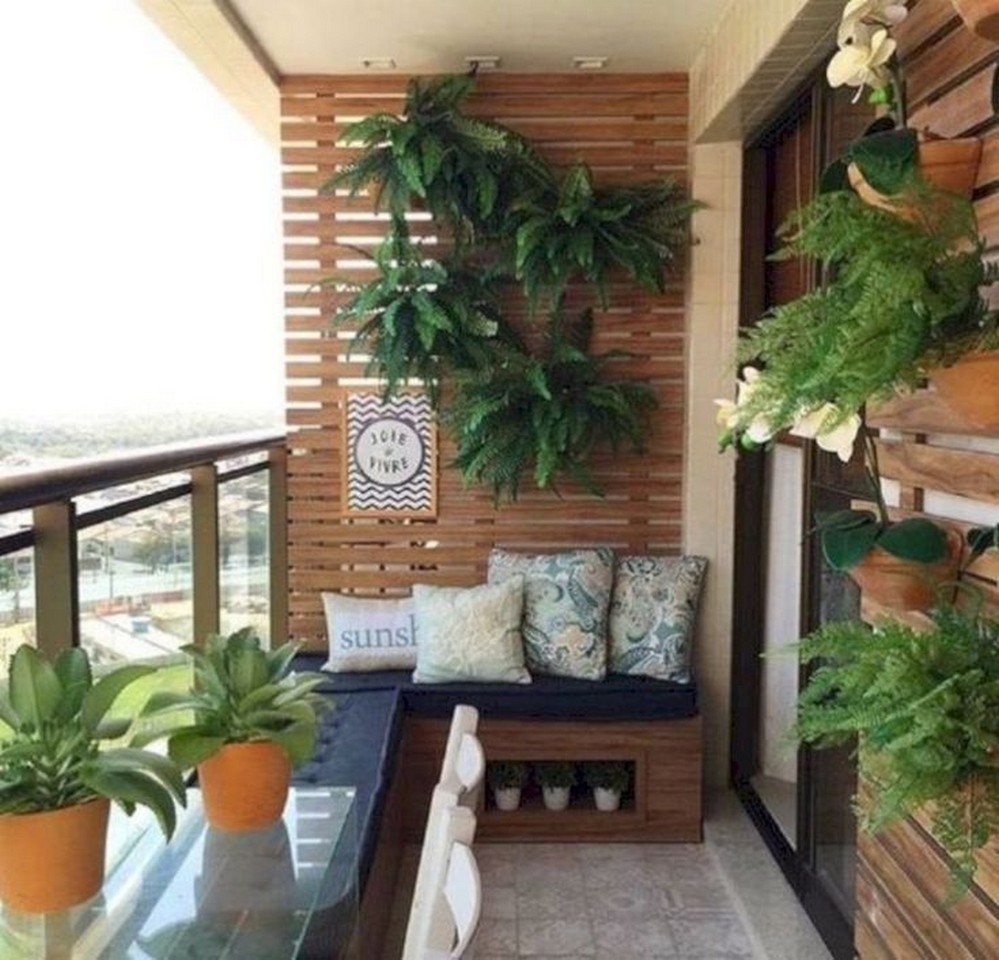 source: lumbung-batu.com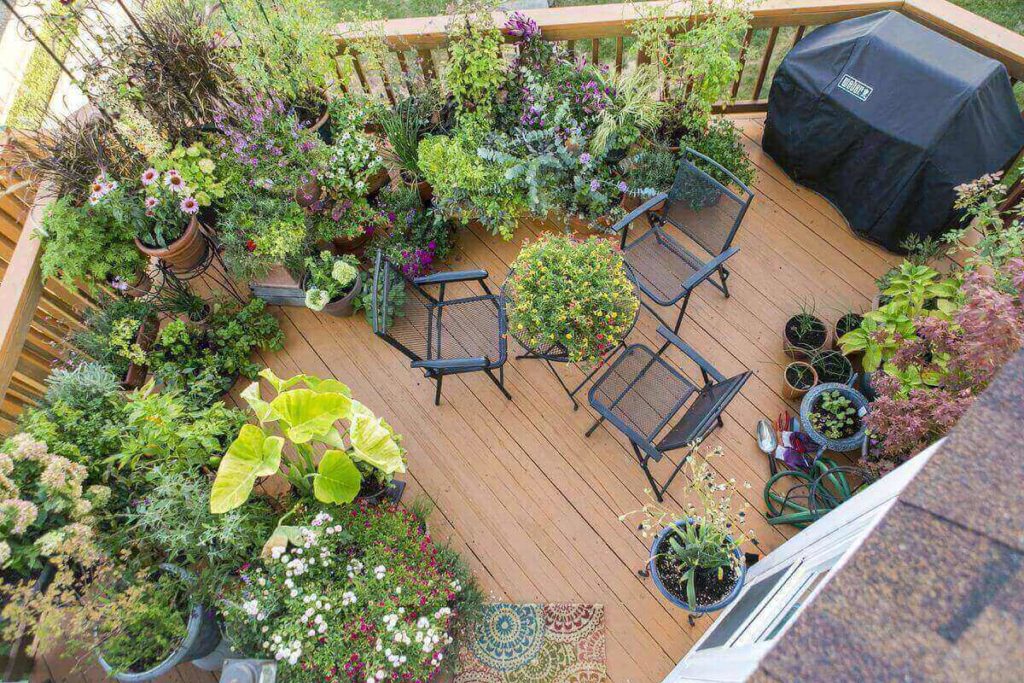 source: chicagotribune.com
The next idea of terrace gardening can be a beautiful one that has a wooden table complimented with authentic designed yellow chairs. A round netted stand swing can be perfect if you have a baby and also you don't need to be a baby to enjoy in that swing. Surround the whole terrace with some beautiful bushy plants with colorful flowers according to your liking. Try to incorporate some creepy crawling plants which will grow accordingly wherever they found support. But having such an indoor garden, you need to be very careful and specific. Regular cleaning and cutting off the plants in smaller lengths is the key to have a maintained in-door garden.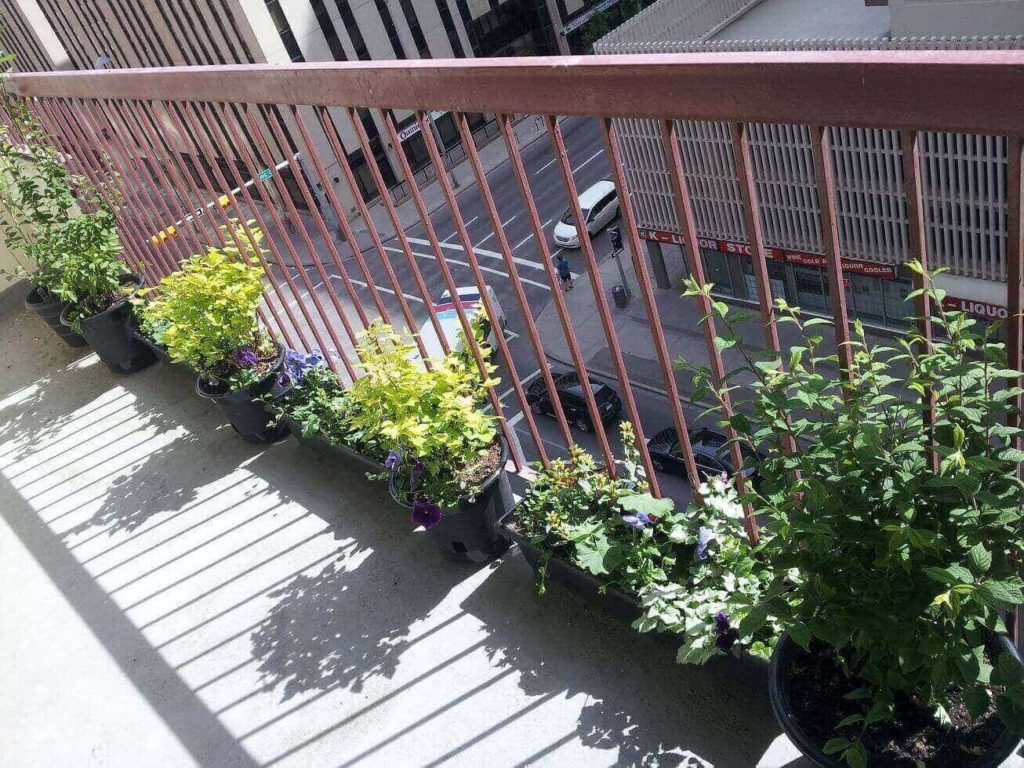 source: blogspot.com
source: decoist.com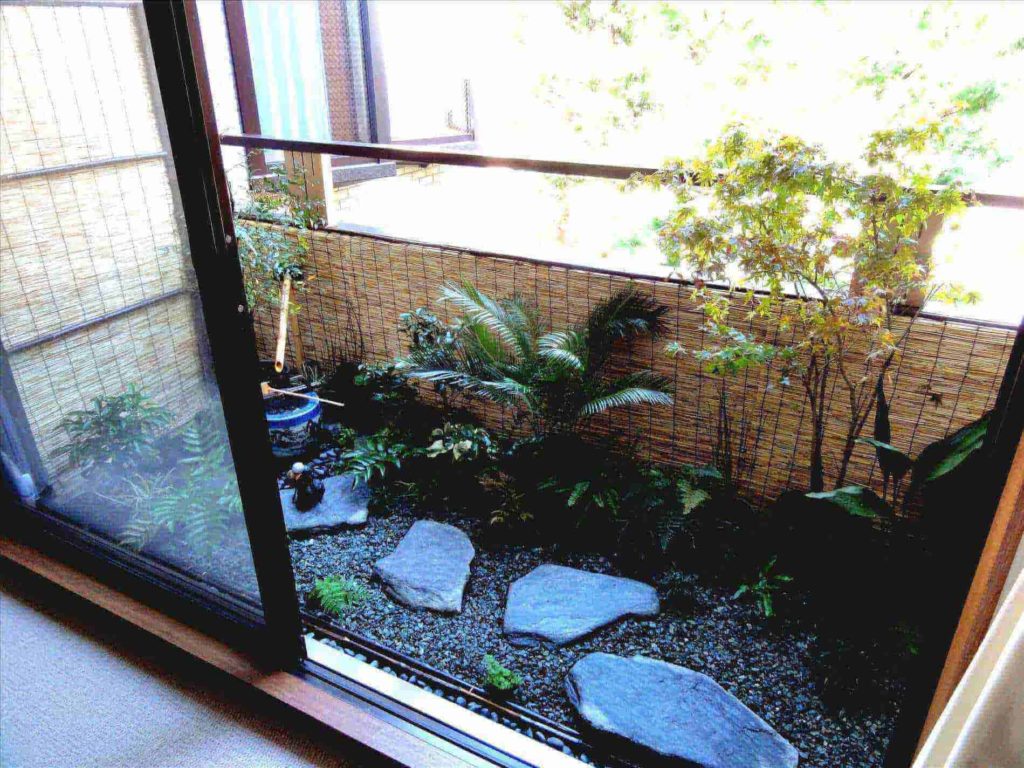 source: recognizealeader.com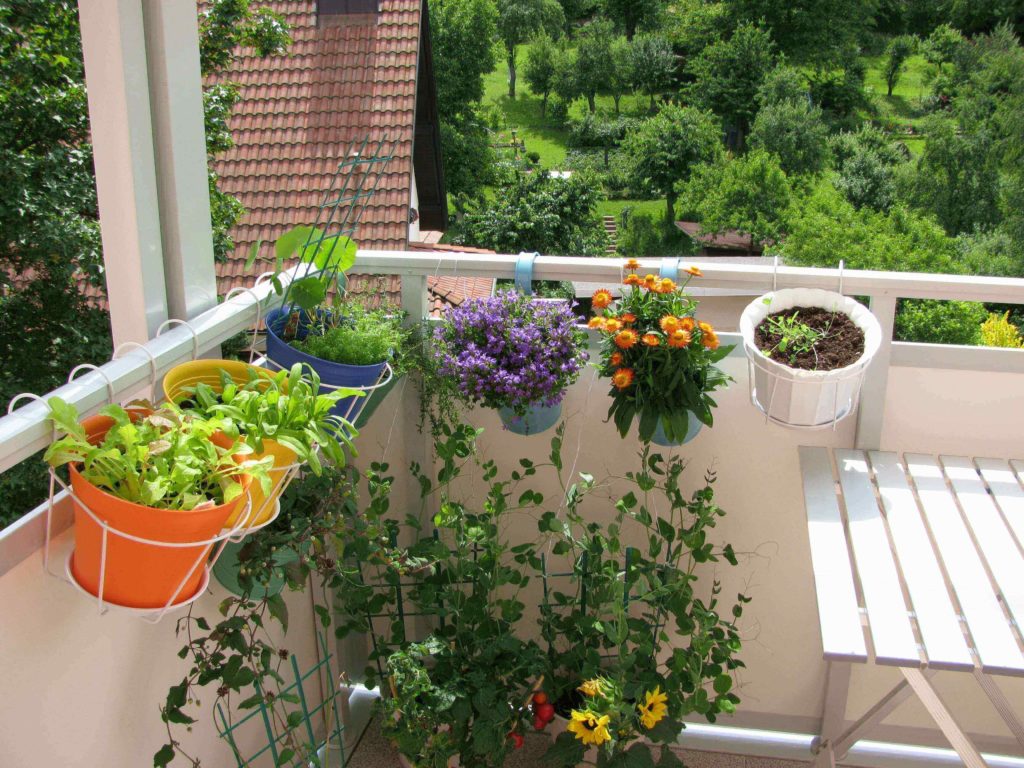 source: arcticgardens.ca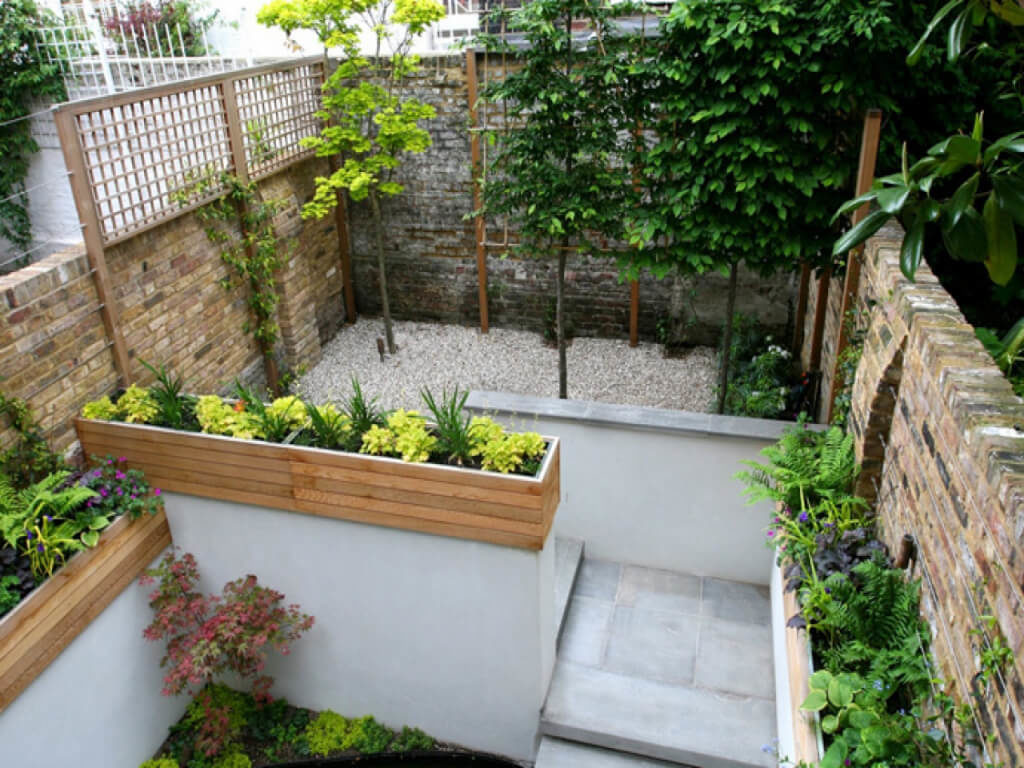 source: kosovamanagement.com