If you are looking to add a touch of sophisticated mystique to your garden growing some black flowers. Using just the right amount of black in your garden can tie everything together perfectly. The following list describes the best black flowers which you can choose for your garden. Pick your favorite option and add the lowlight that makes your garden more innovative. 
Midnight Poppy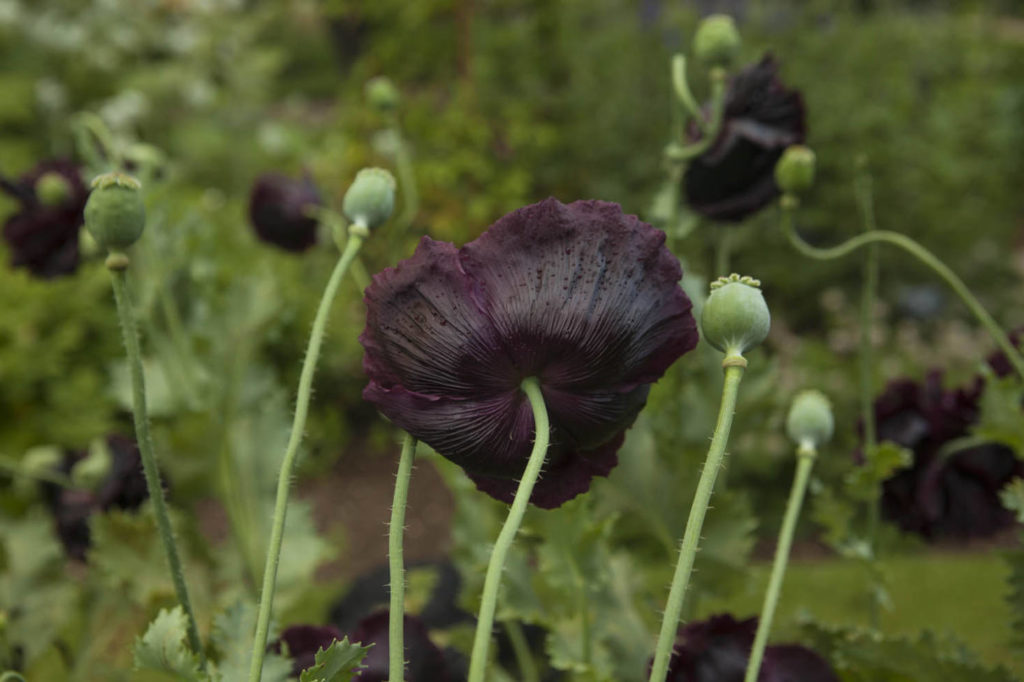 source: gardenista.com
When you plan to grow a black garden you need to know about the right place. Midnight poppy it is a perfect elegant piece for your garden. Blooms in such a deep shade of scarlet that will appear black. Hauntingly dark. Monochromic look. With this add a unique touch of drama to your garden area. Midnight poppy plants produce a deep taproot.  Midnight poppies are available as seed. 
Black Beauty Pansy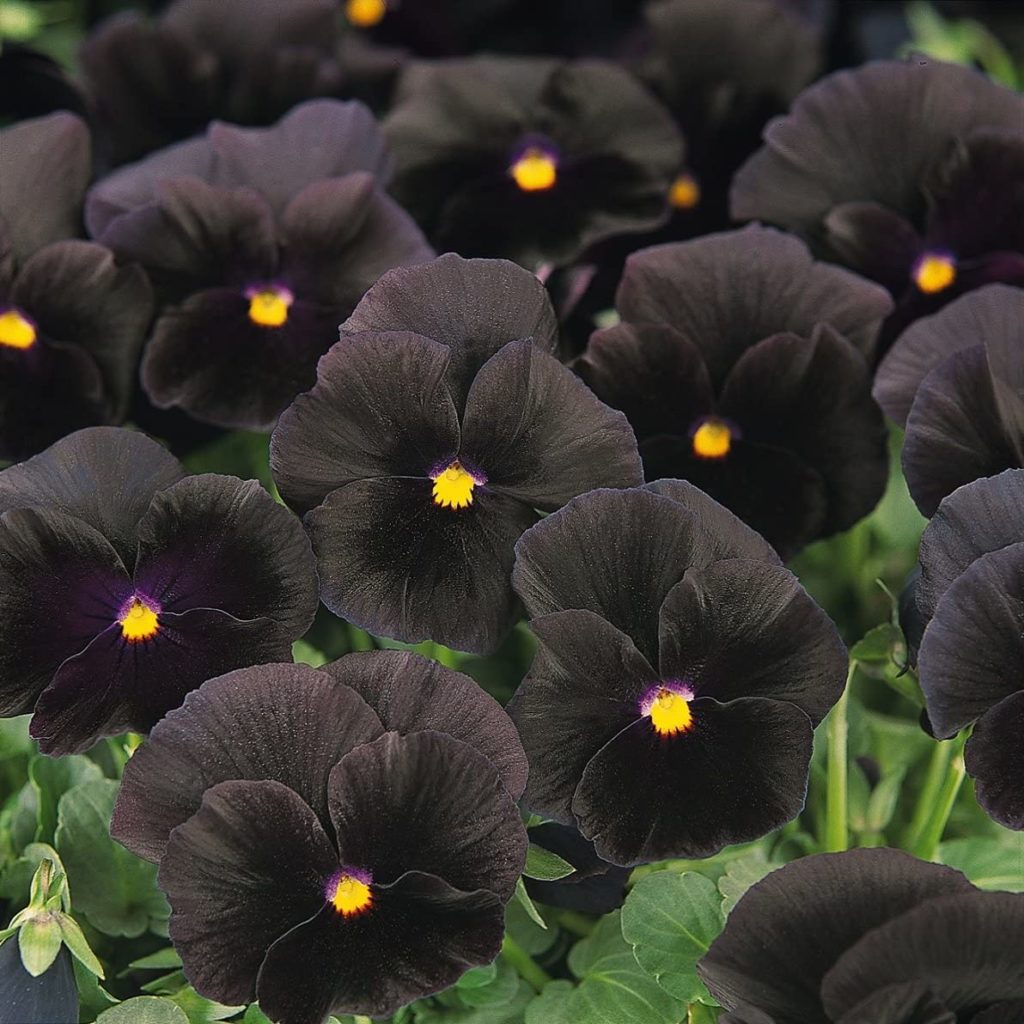 source: amazon.com
Add a contrast in your garden with this black beauty pansy.  It is a hardy annual plant. This design is stunning which will make your garden look more dramatic. Pansy can survive a hard freeze, so plant them with abandon up to four months before the last frost in your place. 
So choose these pansy plants to make you garden look creative and attractive. It provides you a dark and peaceful environment. 
Nigra Hollyhock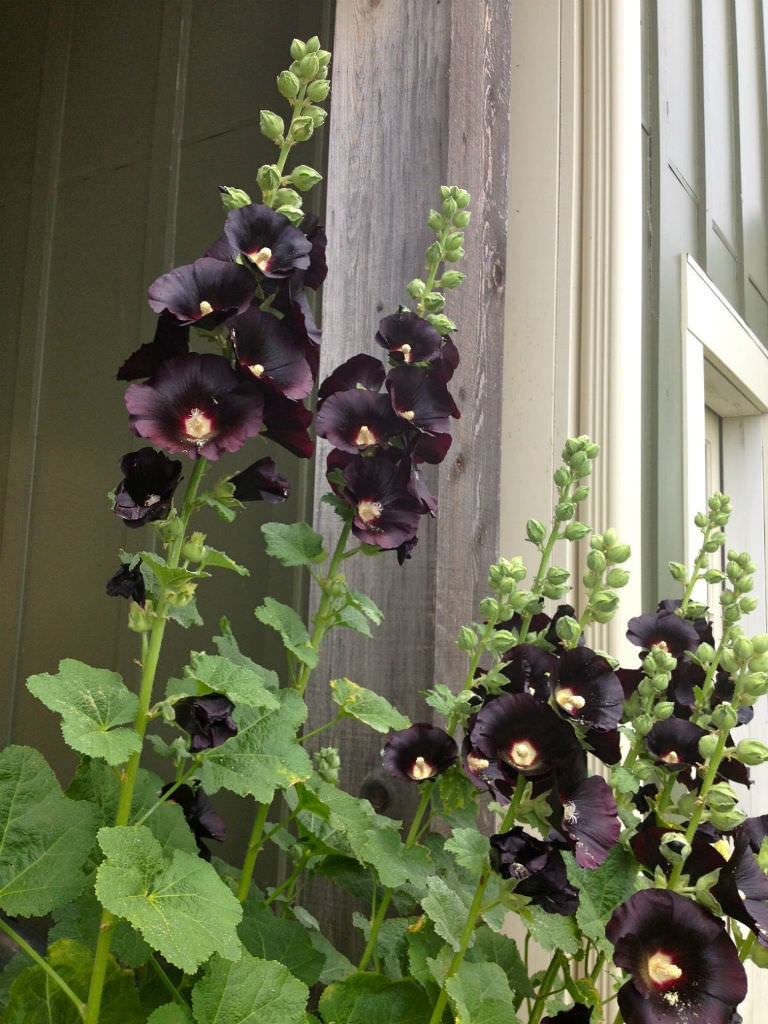 source: worldoffloweringplants.com
To create a dramatic environment you can pick Nigra hollyhock. It can make a bold statement in any garden. But it looks almost otherworldly. The creamy blossom centers seem to act like a landing pad for all types of bees. Pick these amazing Nigra hollyhock plants to create calm and peaceful view.
Old Black Magic Bearded Iris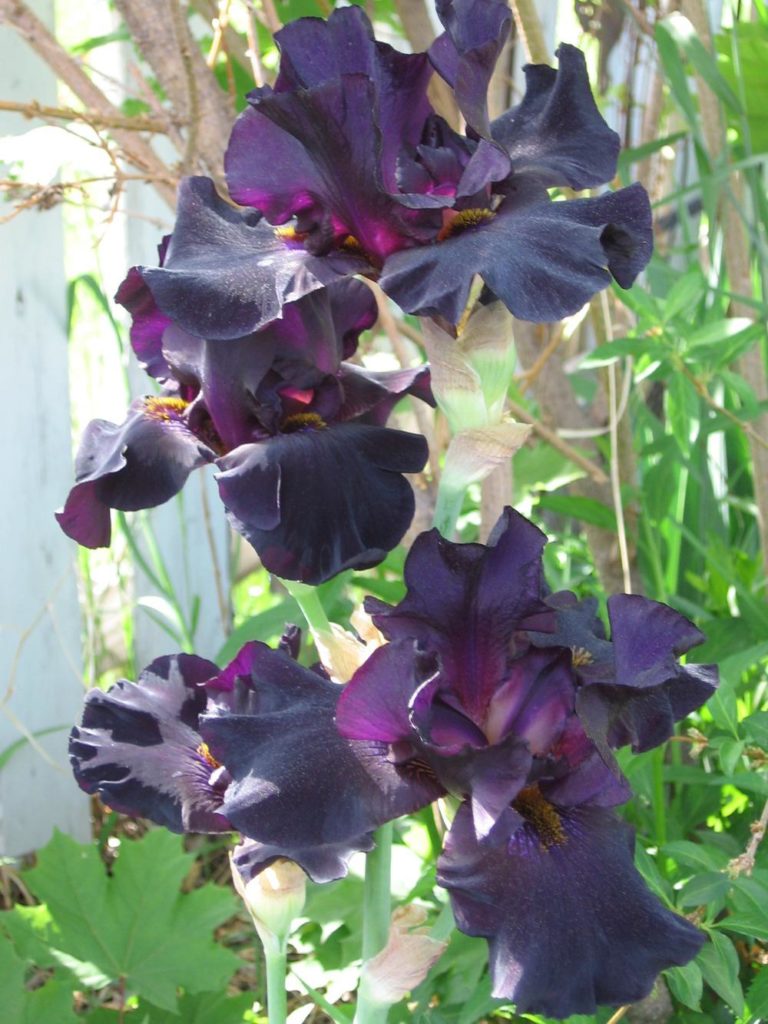 source: garden.org
Another option which you can consider for your garden. It is classified as a self-style of bearded iris, it means the standards and falls are the same color. This unique black magic bearded iris plants will create a bright view. This charming look is perfect for any garden.
Black Charm Asiatic Lily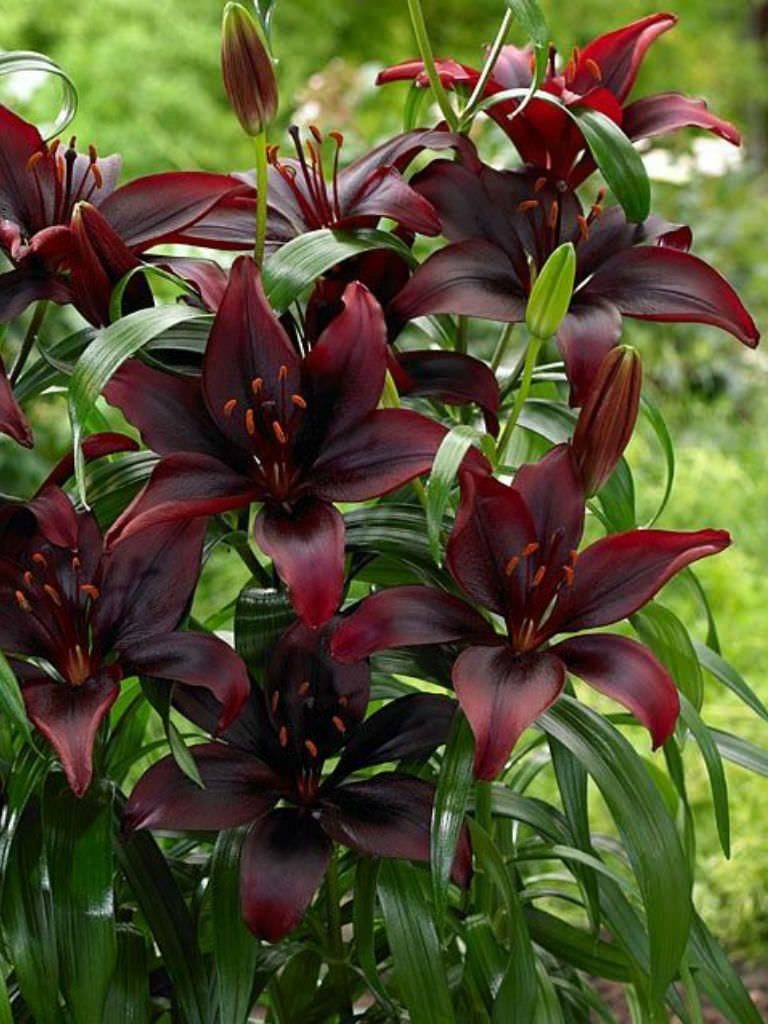 source: pinterest.com
Both petals and pollen anthers of the black charm lily are the same ink-like shade. The dark maroon hue hooks divine paired with the cultivar Patricia's pride, which has cream shade petals.
These black charm Asiatic lilies make your garden area more enhanced and calm. Provide you a dark environment
Queen of Night Tulip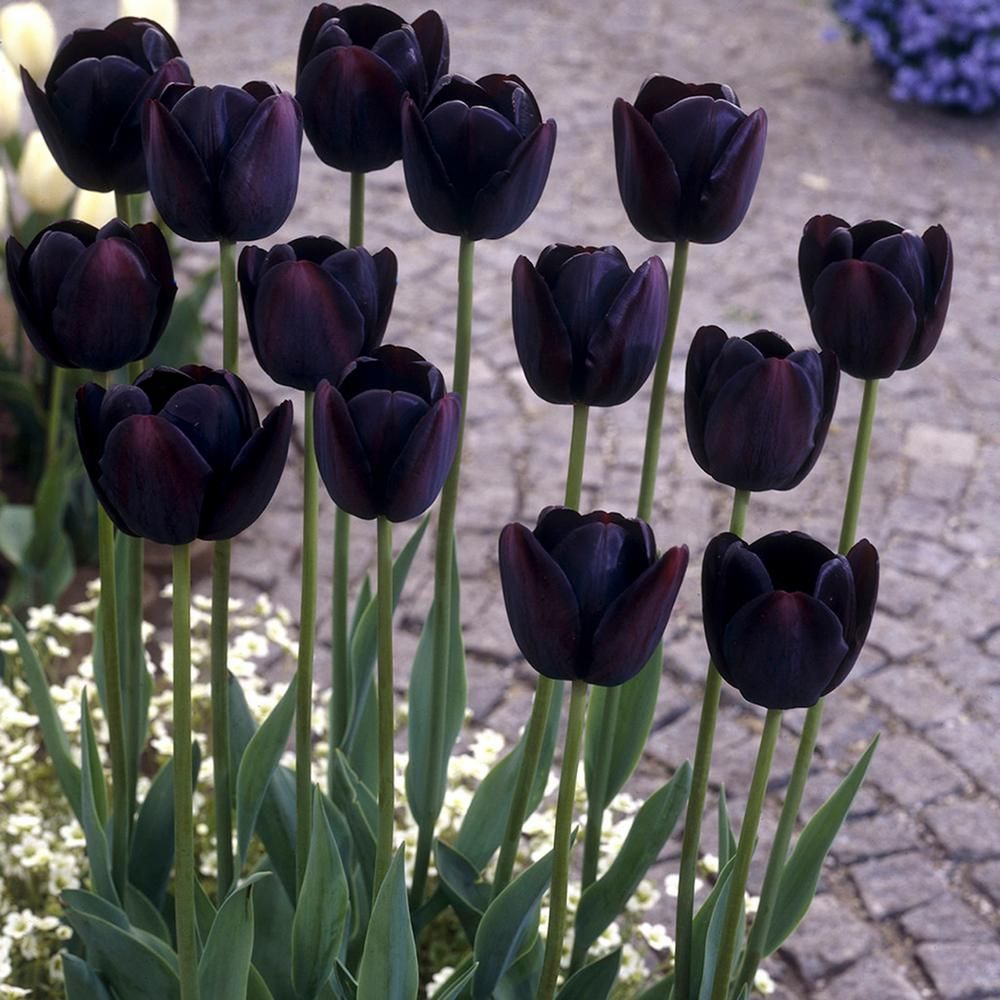 source: pinterest.jp
Besides colorful flowers black is an ideal option for any garden. Open of night tulip  is another option for your garden. Queen of night tulip, it is truly a forget-it-flower. It can actually add drama to the landscape. 
Bat Flower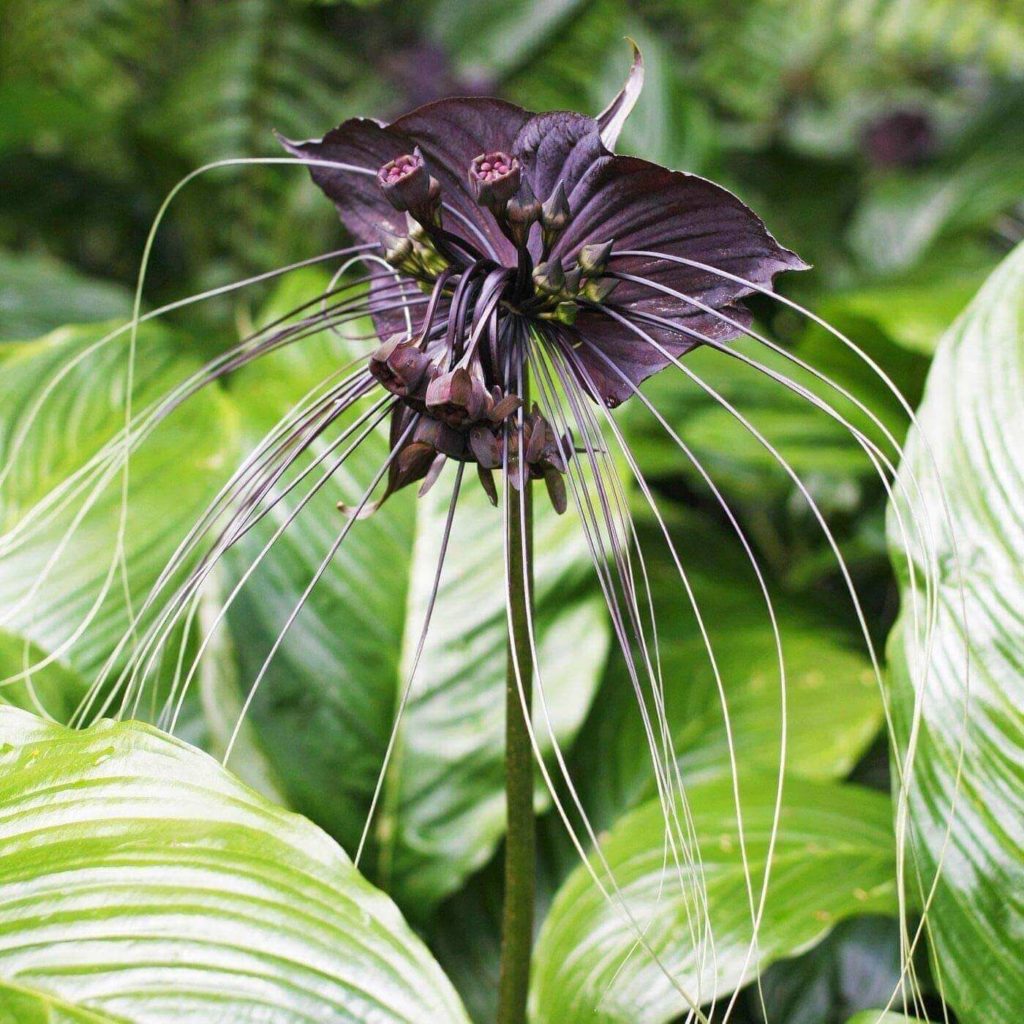 source: amazon.com
Decorate your garden with some black flowers. Black or dark-colored flowers need the sunny places. It can make your space more innovative. Give your bat plants a humid and warm spot with partial sun in your home. It's just need to be placed in sunny areas. You can also go through some online gardening tips which will help to grow your black garden.
Black Forest Calla Lily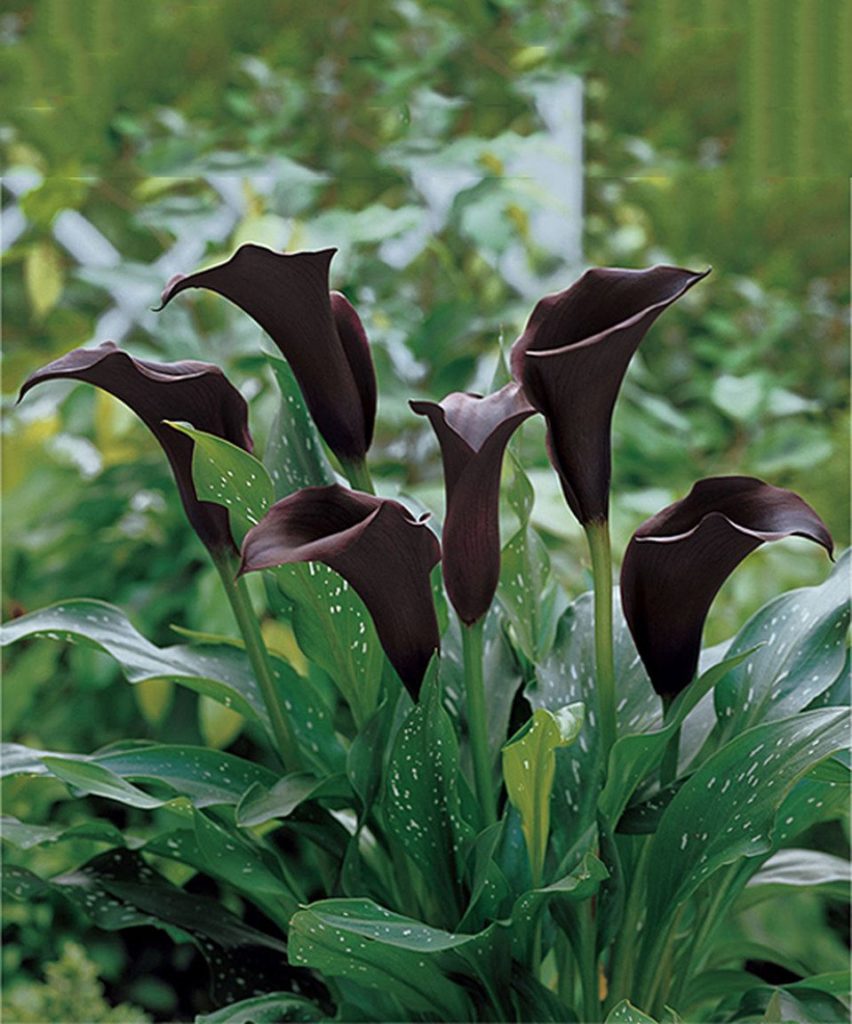 source: pinterest.com
Planning to grow black flowers black forest calla lily can be a great option. Black forest calla lily thrives in hot humid places. It will grow quickly to form a vocal point in your summer container garden. These lilies will make your garden more attractive and provide you a dark environment.
New York Night Hellebore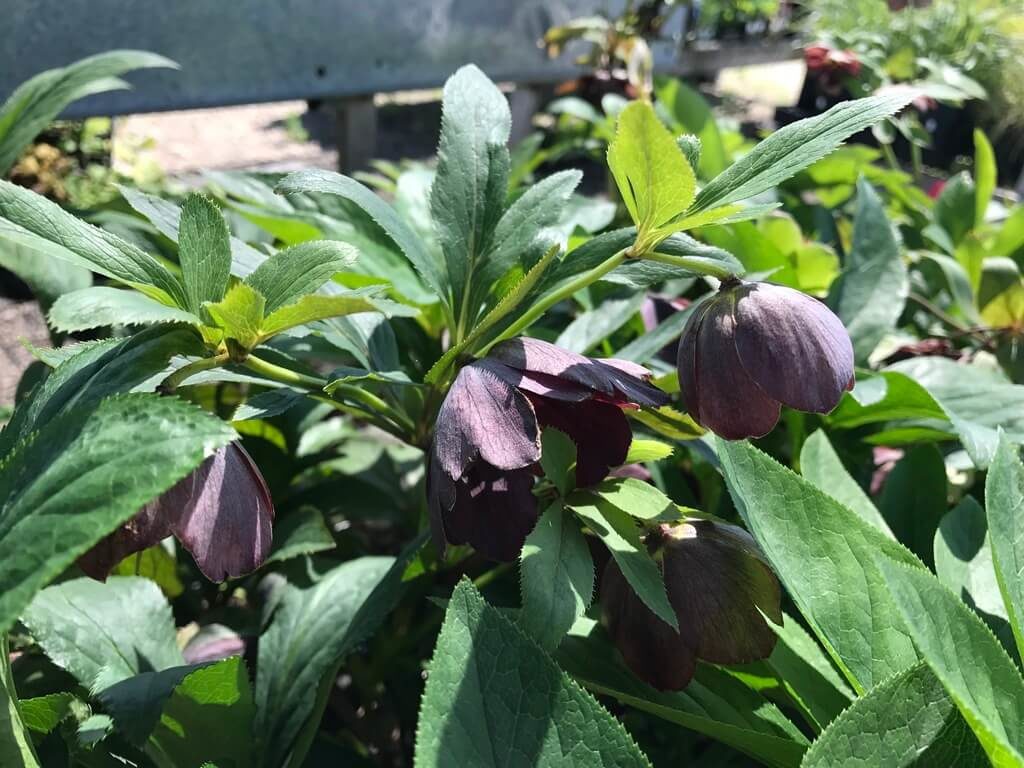 source: pinterest.com
As you can see for your black flower gardening we have rounded up the best black flowers for your garden. New York night hellebore is another option which you can pick. These plants are evergreen. It looks stunning and makes your garden more dramatic.
Besides colorful garden black garden is also an amazing option to make a royal atmosphere. If you are planning to grow your own black garden it is not hard at all. It's just like any other garden. You just need to know the right place. Dark-colored plants always need to be placed in sunny areas. Black garden can easily add drama and make your garden more welcoming. With these amazing black plants you can make your own black garden .