Changing the old worn- out floors is one of the most difficult home decorating challenge. Painting the walls, replacing furniture, lightings, accessories can be done within a budget but changing the entire floor can be costly. 
But living with ratty old carpeting is not an option. There are several different flooring options available in the market which are beautiful as well as affordable. But you can't install any random flooring in your place. Before choosing any types of flooring you should have a clear idea of it's advantages and disadvantages, cost etc. As a flooring type which is ideal for one place can be detrimental for another.
Take a look at the different flooring types to find yourself one which can fit in your space as well as budget.
Sheet Vinyl Flooring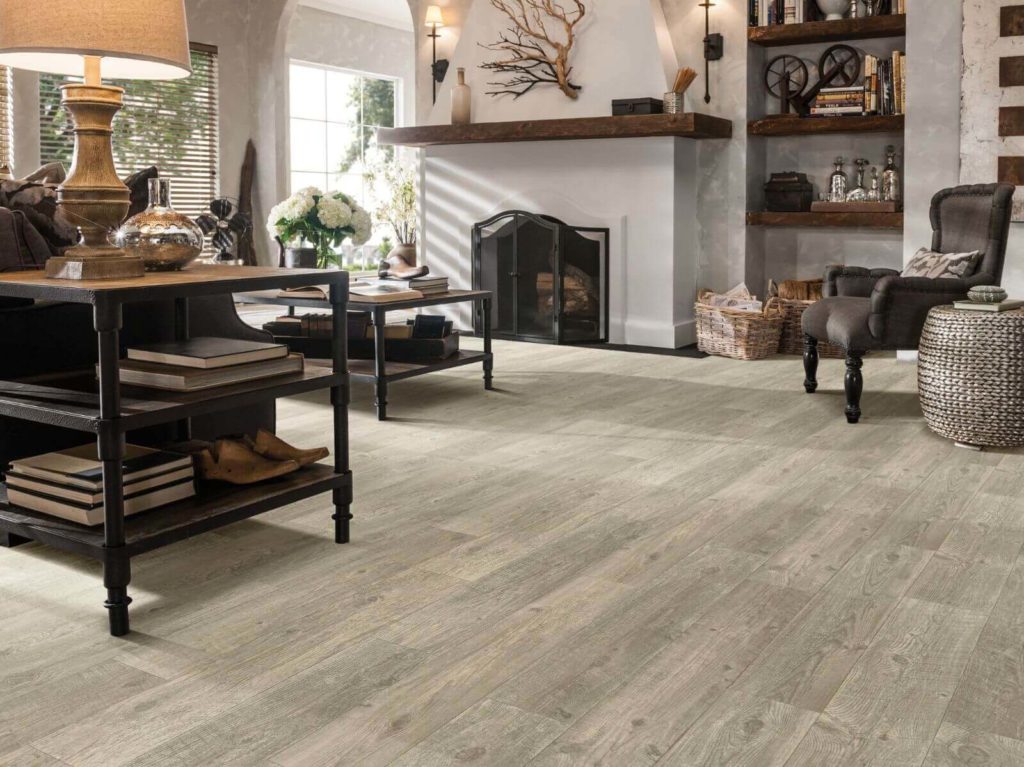 source: shawfloors.com
Vinyl is a tough flooring and is flexible. It feels softer, warmer and comfortable underfoot than other materials such as rigid wood or tile. Vinyl flooring have a textured surface which gives it a wood or stone like look. Sheet vinyl can be cut in size and glued to the floor. Vinyl can stand moisture and weight. It is not very costly and is durable. Vinyl is available in varying colors and patterns. 
Ceramic or Porcelain Tile Flooring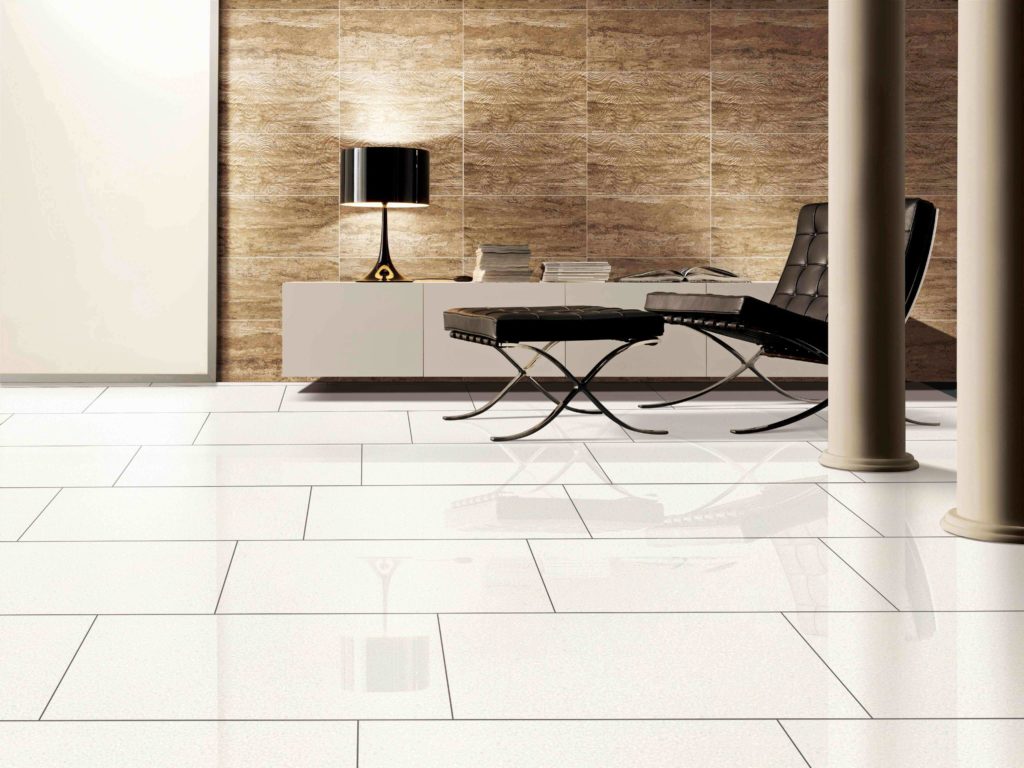 source: builddirect.com
Ceramic or porcelain tiles is a hard material which are available in various colors, shapes and patterns. It looks beautiful in any types of house. It gives the look of natural stone or wood but is softer underfoot. Porcelain is considered as one of the most durable flooring which is resistant to dents, scratches and moisture. The tiles are easy to clean and requires very little maintenance. 
Engineered Wood Flooring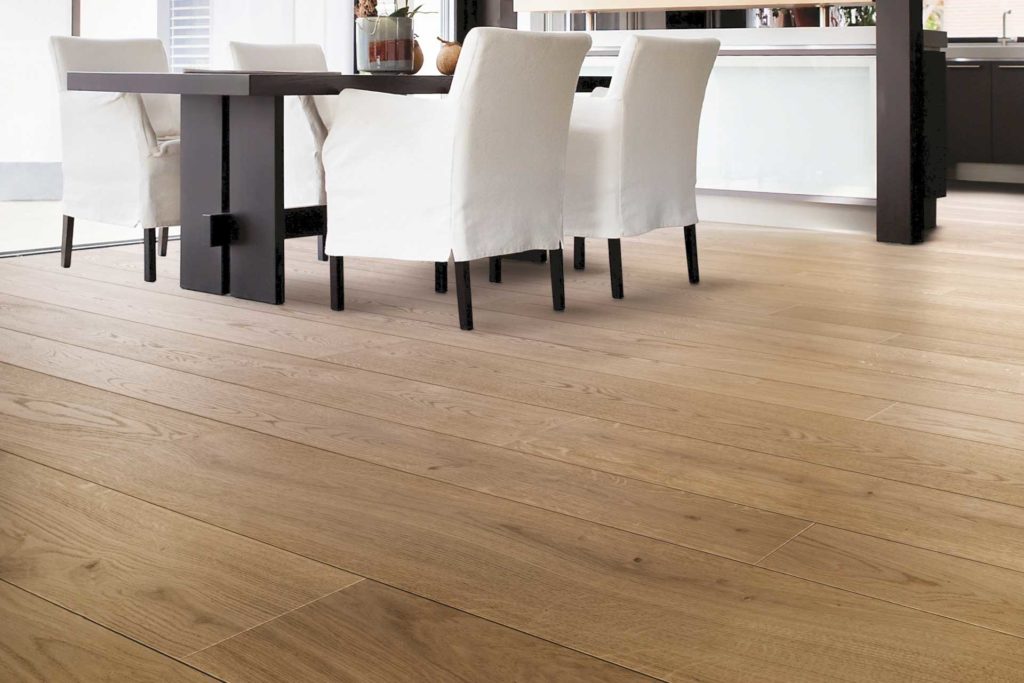 source: europeancabinets.com
Engineered wood flooring looks like flooring of solid wood at a relatively lower price and higher stability. It is cheaper and sturdier than most basement flooring. It is made from recycled wood fiber mixed with stone dust which gives it higher stability. They are resistant to scratches and dents and less sensitive to changes in humidity and temperature. Engineered wood flooring works well in small and enclosed spaces. 
Luxury Vinyl Plank or Tile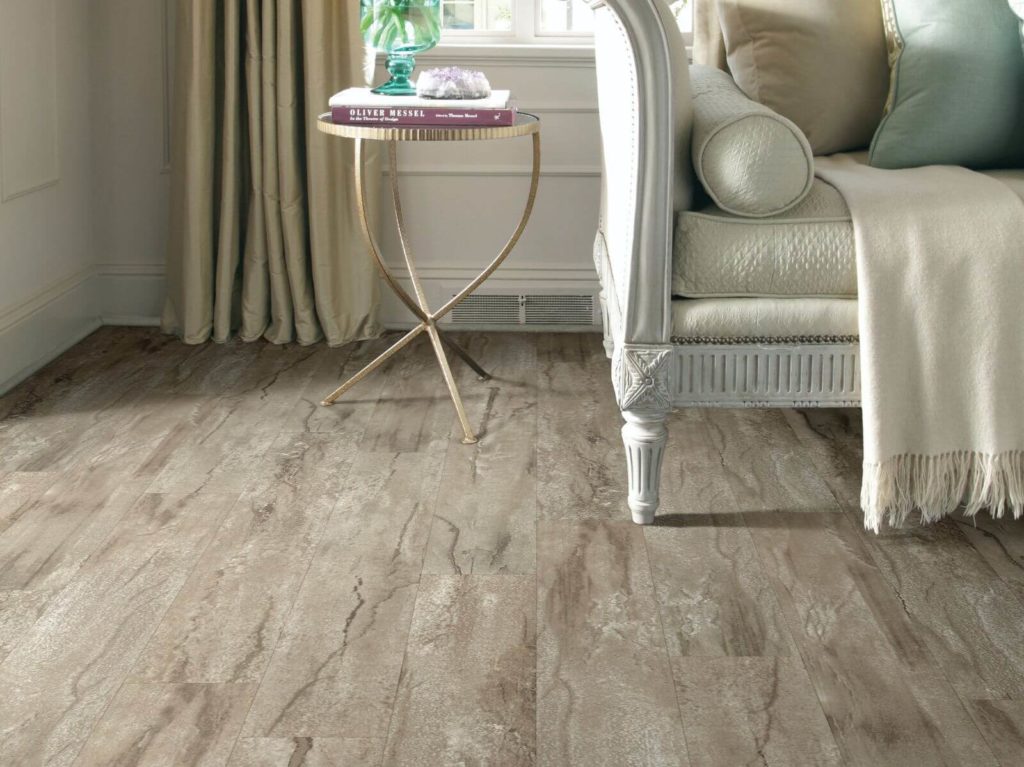 source: shawfloors.com
Luxury Vinyl tile looks like hardwood or stone flooring and can endure heavy weight. Luxury vinyl plank is waterproof and affordable flooring option. It has a great texture and warmth underfoot. It can be installed easily. 
Concrete Flooring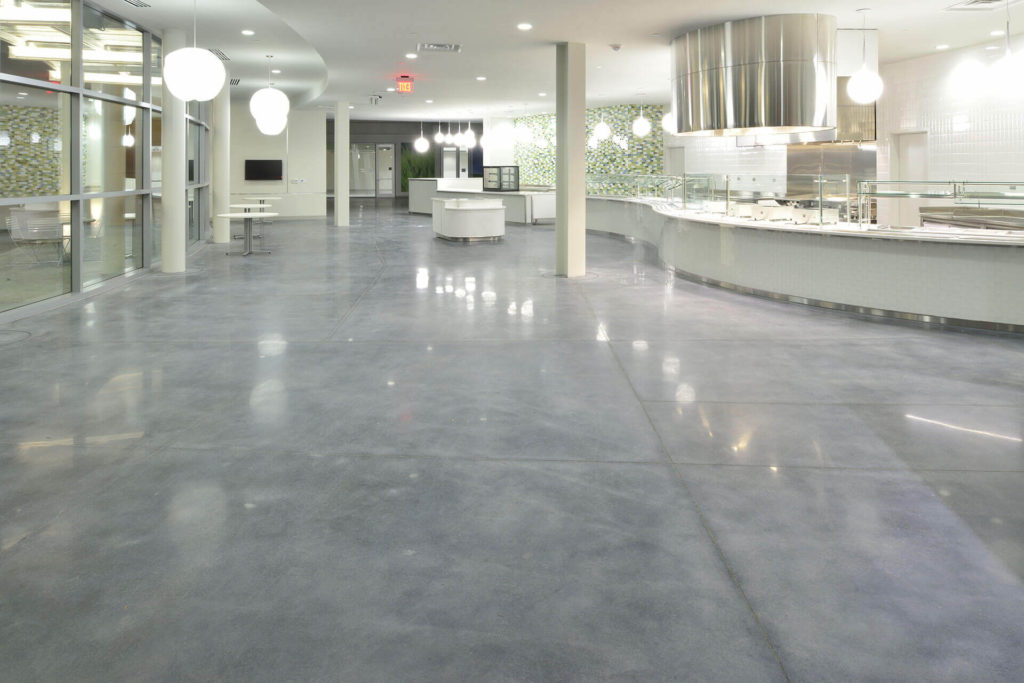 source: davidallen.com
Concrete floors are customizable and serves as a great alternative to traditional flooring. It is available with various color choices, textures, and patterns. It is extremely durable and is very easy to maintain. Concrete flooring is quite affordable and environment friendly. 
Plank Tile Flooring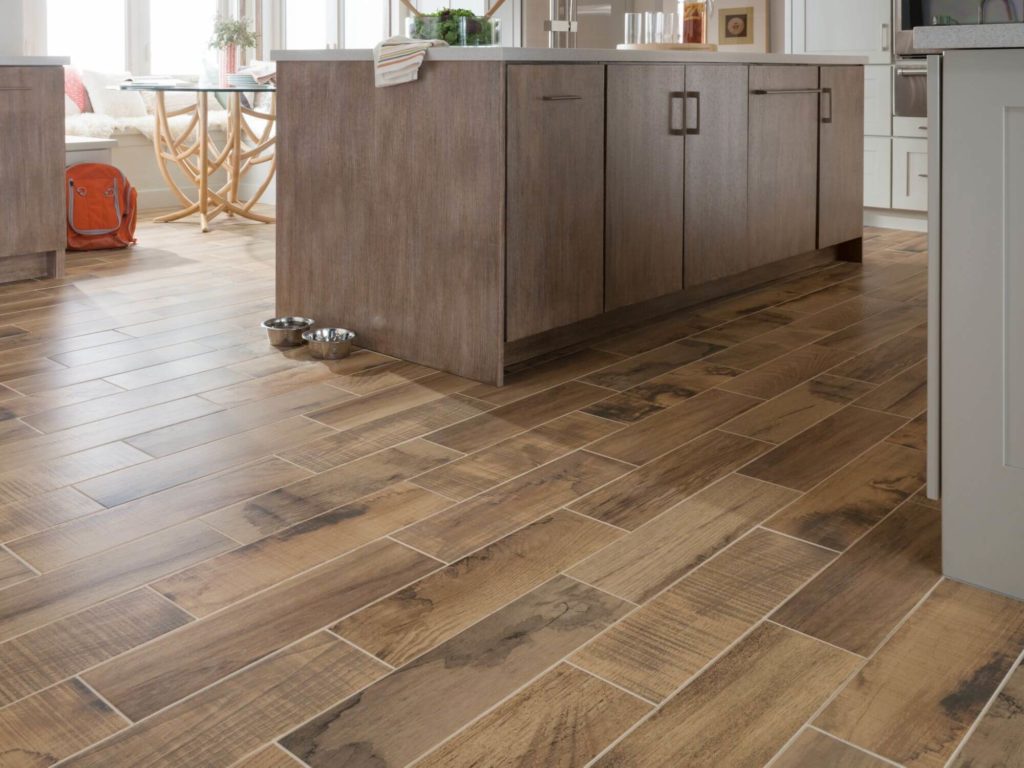 source: shawfloors.com
Wood planks gives a rustic, traditional and contemporary look. These tiles are available in many different widths and lengths and gives the look of real wood floors. It does not need much maintenance. It can survive heat and humidity better than other flooring types. This flooring is affordable without too much effort on it's installation. 
Wall-to-Wall Carpeting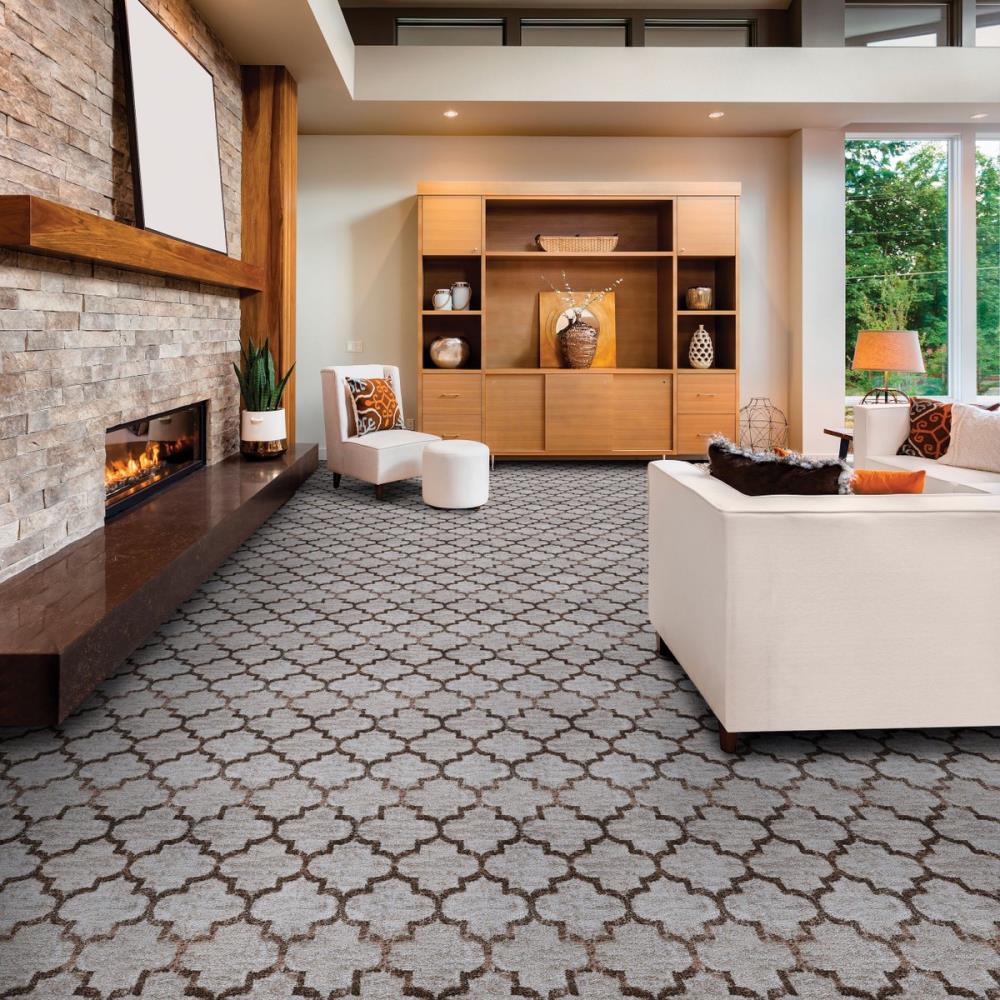 source: moquettei.com
Wall- to- wall carpeting is the most preferred types of flooring for bedrooms and living area as it is warmer and softer underfoot. It is installed over a layer of padding which gives it more cushioning and also prolongs it's life. Carpeting is available in varying thickness and fiber density. The durability of the carpet will increase with the increase in it's density. Carpets are relatively easy to install, slip- resistant and quiet. 
Laminate Flooring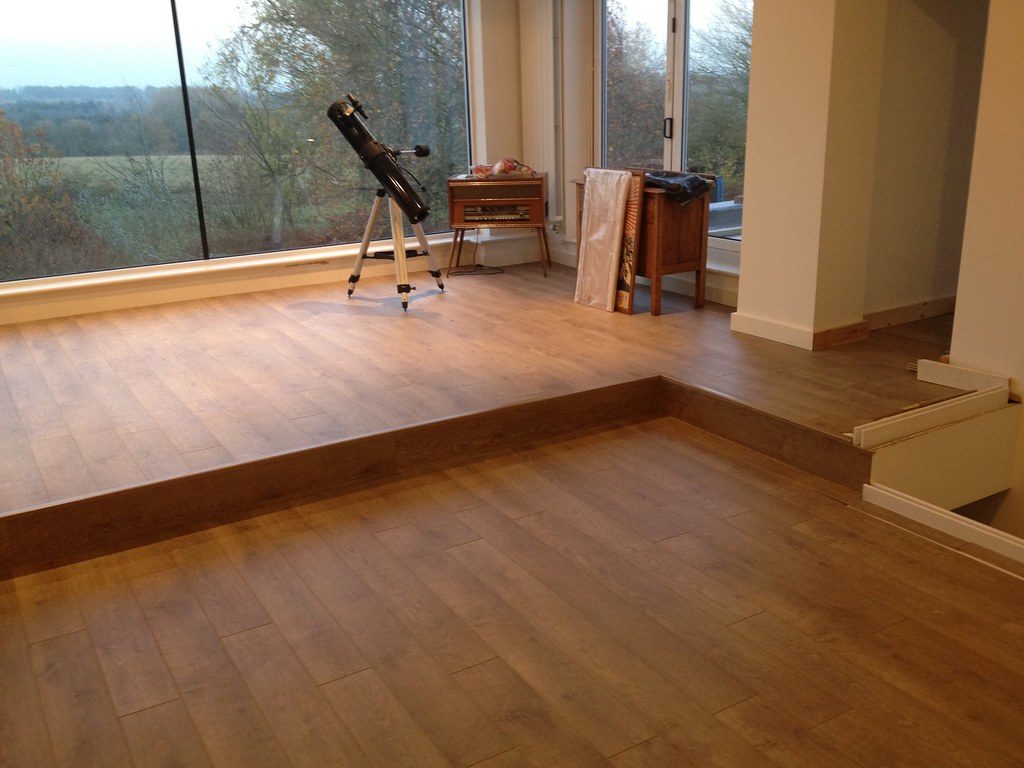 source: osdnashville.org
Laminate flooring can resemble wood, tiles, stone or any other materials. It can be installed over your old flooring without any glue or nails which saves time as well as money. It does not cost much and is also very easy to clean and requires very little maintenance. It is resistant to scratches and scuffing and is hard and durable. It is a good material for areas with high traffic like kitchens, play rooms or foyers. It is not recommended for the wet areas such as bathrooms or laundry rooms. 
A single type of flooring is not ideal for every room. So research well before floor installing for home. There are many affordable floor options available in the market which looks splendid and are easy to maintain.