The best thing about being a homeowner is that you can update and renovate rooms you want such as the kitchen. After living in a home for several years, 30% of homeowners decide to renovate their kitchen.
Whether you're moving and want to add to the house value or plan to stay after making the change, a new look will make you happy in either situation. Before you make serious plans to change your kitchen, you will want to get new flooring. Check out these kitchen flooring options to help you figure out which is the best fit for your new kitchen.
1. Tile Flooring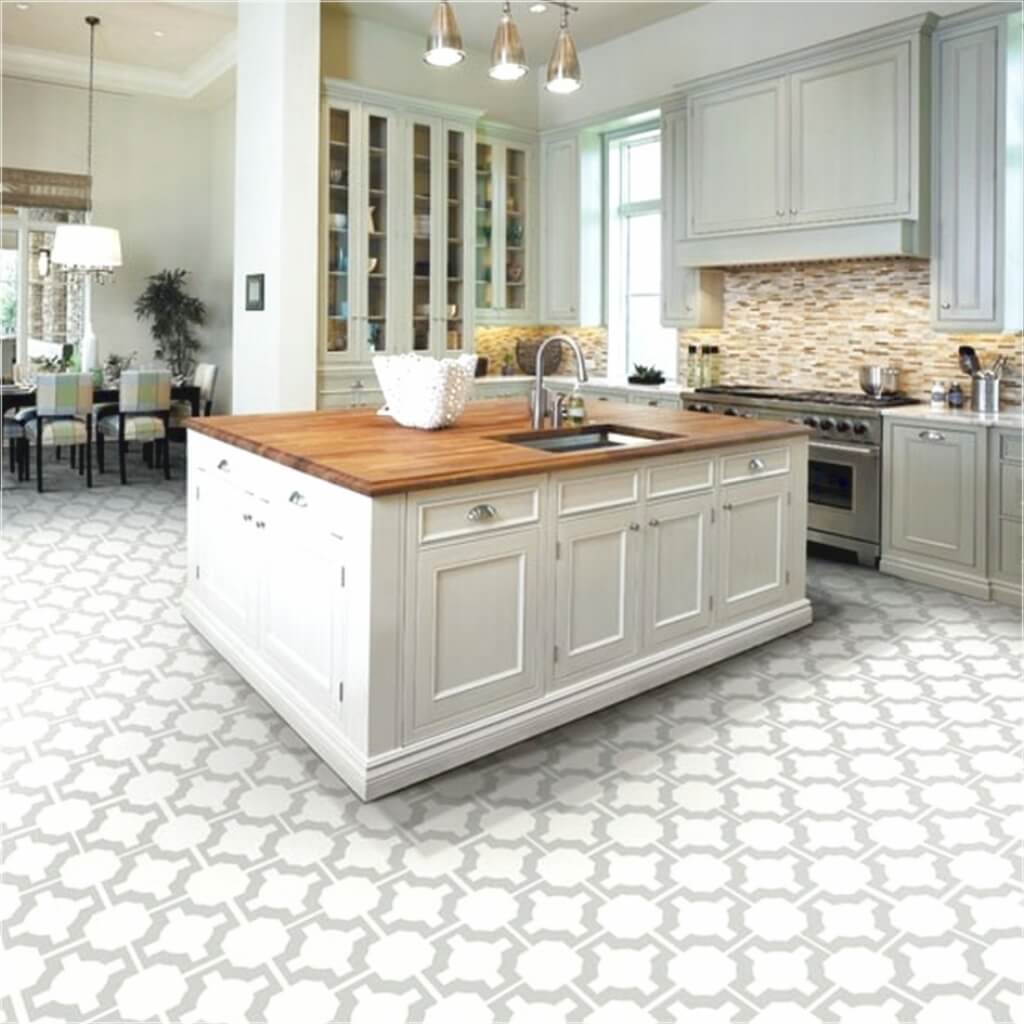 source: crismatec.com
Quality kitchen flooring can withstand high foot traffic and potential spills and splatters. Tile flooring meets these requirements and offers easy cleanup during accidents or general maintenance.
Porcelain tile is also waterproof and stain resistant asides from being very durable. They also come in several sizes and shapes starting from 6 inches to 18 inches.
Stone tiles are perfect for homeowners who want to add dimension because no two tiles are alike. Natural stone tiles can enhance the beauty in your kitchen.
2. Linoleum Flooring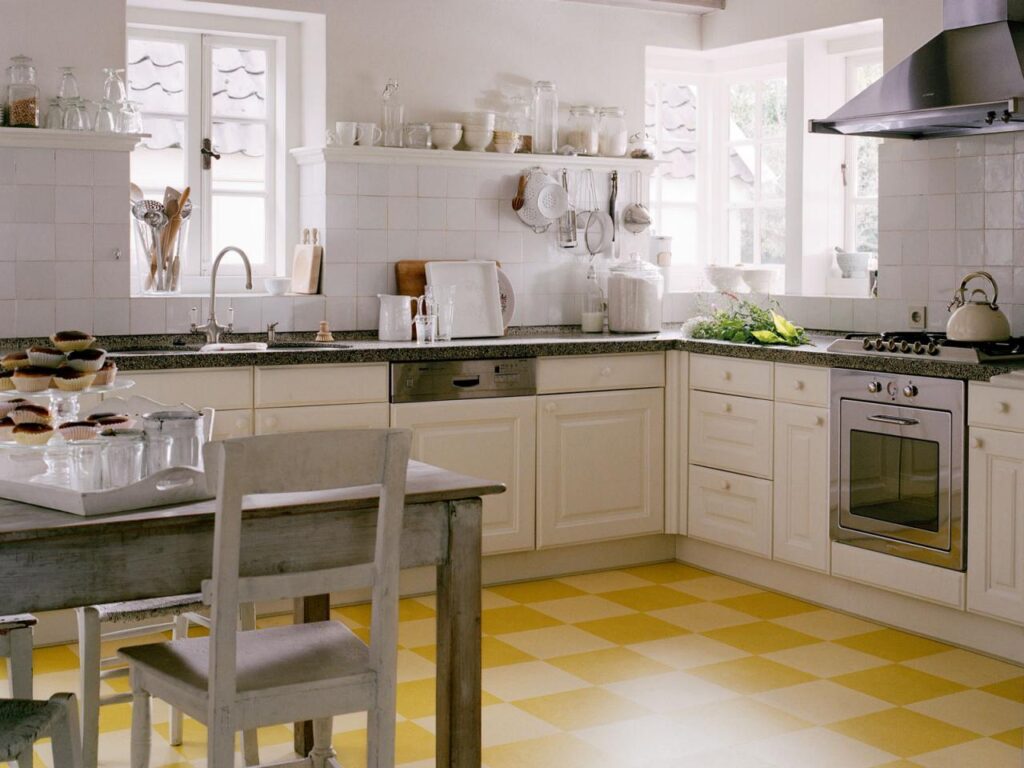 source: hgtv.com
Linoleum is an eco-friendly flooring option because of the material that makes it. You can pick three main styles (tiles, sheets, planks) and either is easy to clean.
Another good thing about linoleum is that it's a natural antibacterial which is great for those mindful of reducing germs. Linoleum can make noise when you walk, but there are buffering additions to help soften sounds.
3. Hardwood Flooring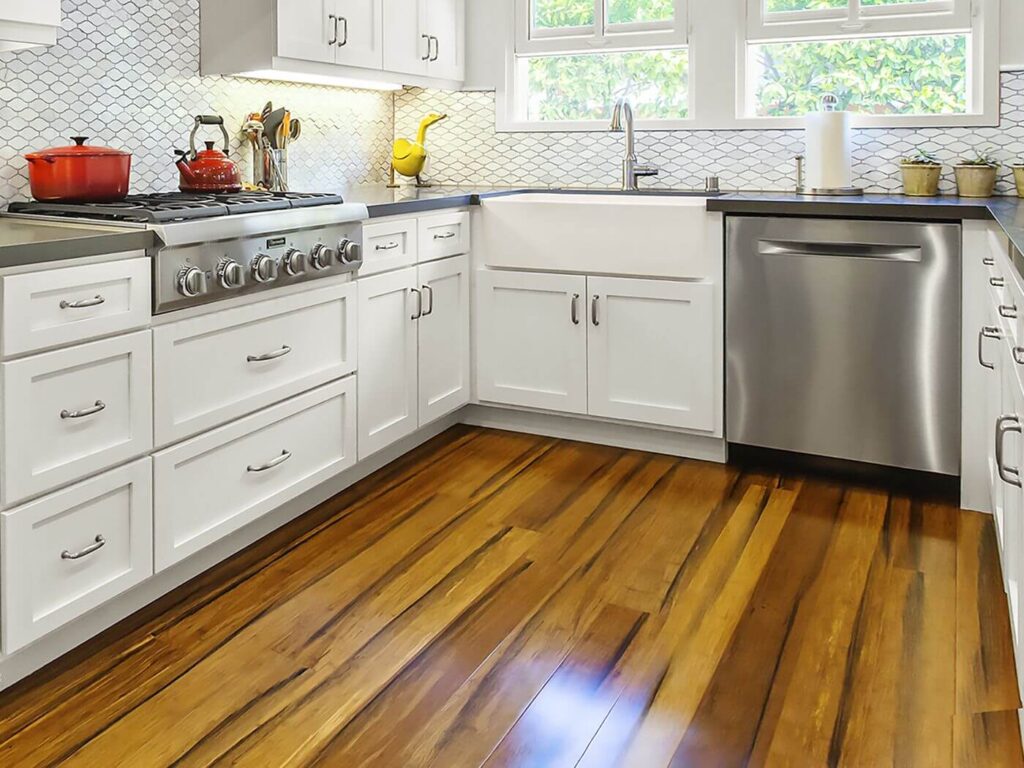 source: thisoldhouse.com
Hardwood flooring options may be on the more expensive side, but the quality and gorgeous looks can make it the ideal fit for your kitchen. The one thing you want to make sure of with hardwood floors is to ensure the professional knows how to seal and finish it properly to guard it against spills. Of the many hardwood flooring types available, maple and oak are the best for the kitchen.
4. Vinyl Flooring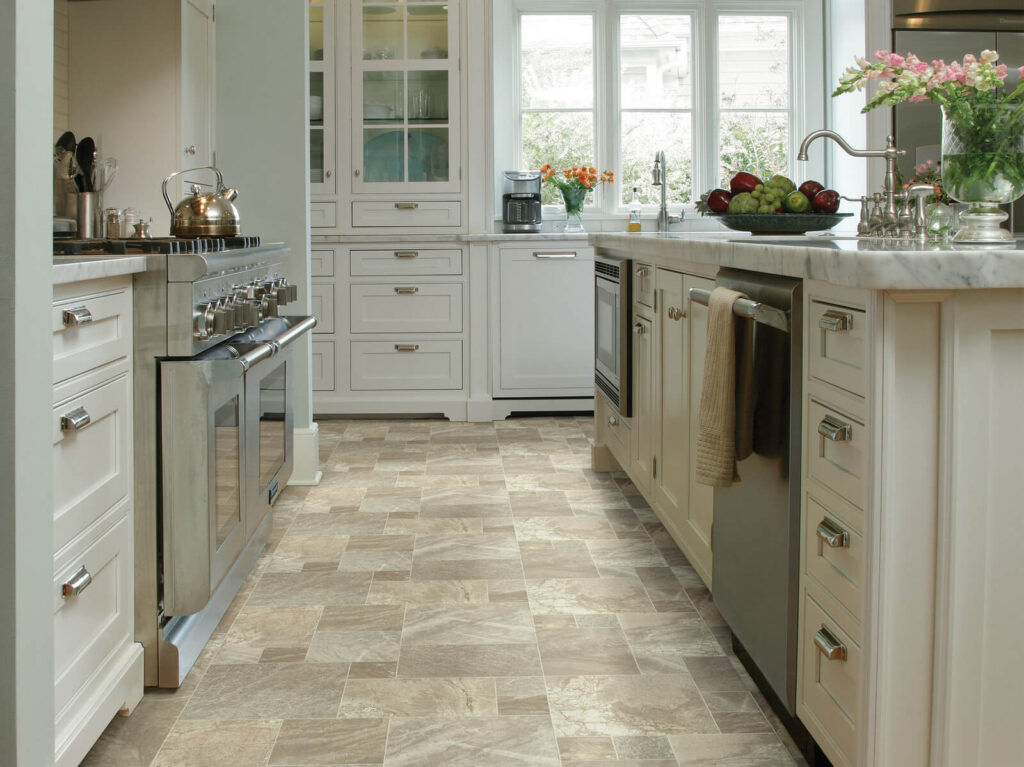 source: shawfloors.com
Vinyl is one of the newer flooring trends available. It is growing in popularity because it's a top price performer. Vinyl is affordable and less intensive for professionals to install. Still, this does not take away from its durability. These floors can last you 10-20 years while providing excellent water resistance.
5. Cork Flooring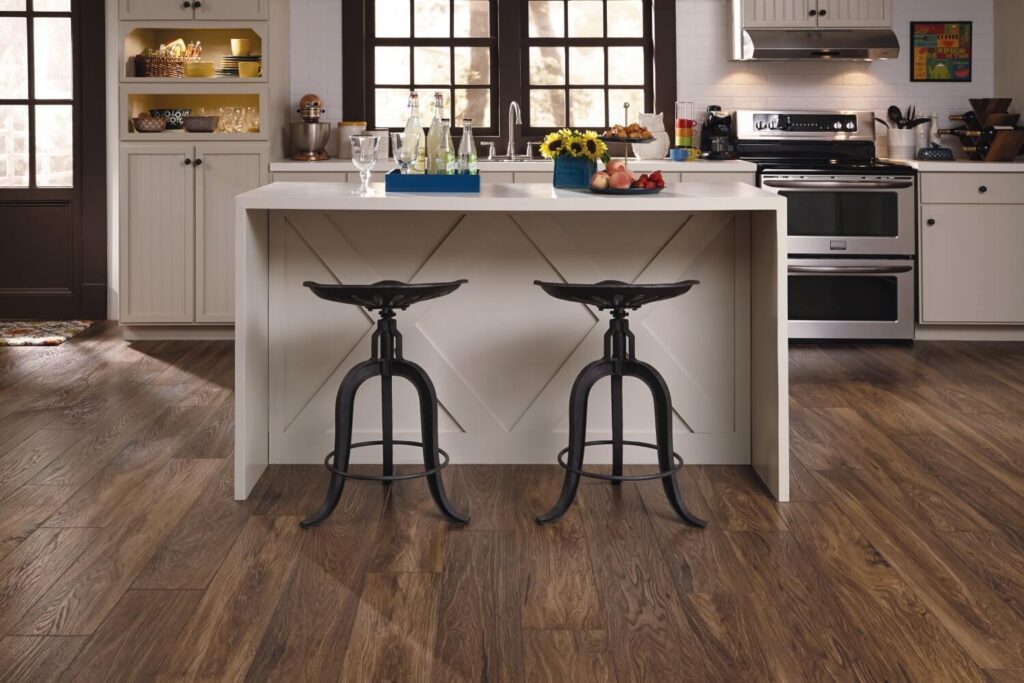 source: ogdensflooring.com
Another recent type of flooring is cork flooring. It's budget-friendly and offers a nice cushion (like a springy corkscrew) for those wanting a warm, soft floor.
The main benefit is that it reduces sound transfer. If you wanted, it could be a DIY project because there are glue-down, peel-and-stick, or snap-together assembly options.
Find the Best Kitchen Flooring Options for Your Renovation
The kitchen is the most popular room for homeowners who decide to embark on a renovation journey followed by the bedroom and bathroom. The money you spend on renovating the kitchen is far from cheap so you want to make sure you plan what you want first in your dream kitchen.
This way, you'll love the results. The cabinets are a big deal, but you do not want to skip out on figuring out the perfect kitchen flooring options to match it. Doing this will create the results you can say was well worth the money.
If you found this article helpful, you can read more topics on home improvement by browsing your website.