No home construction or renovation is complete without new floors. Flooring amplifies your home's value and beauty.
However, choosing the ideal flooring can be challenging. After all, it's about balancing functionality, finances, and personal style.  
The floor is one of the most used areas in your home. Whether you are standing in your kitchen preparing a meal, walking around in your laundry or even just sitting watching TV, chances are your feet are touching the floor. 
With the importance of your floors in mind, we have outlined eight things to consider when choosing the right flooring material.
Location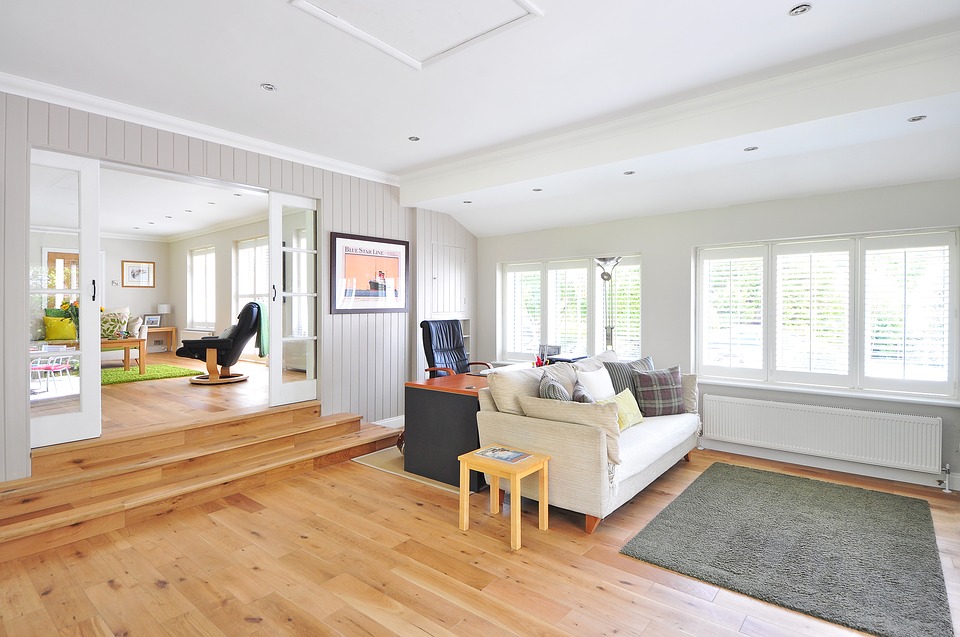 source: pinterest.com
Not all flooring materials are ideal in every room as each has different functions and amount of traffic. 
With this in mind, choose flooring materials according to your family activities, product resistance, and lifestyle. 
If you have pets or small children, ensure you choose materials that can withstand the pressure of wear and tear, abrasions, scuffs and stains.
For example, while laminate and tiles are durable and versatile, they can't work well in children's rooms. Instead, opt for soft carpet.
On the other hand, bathroom, entryways, and kitchen receive a high volume of daily foot traffic, opt to use tougher material like ceramic tile, vinyl, or wood flooring. These materials are easy to clean, water, and moisture-proof.  You can find different types of designs at Zelta Flooring to fit your rooms needs.
For the bedrooms, choose laminate or wooden or carpeted flooring for a relaxed and comfortable feel. While in the living areas, opt for tiles, solid wood, or laminate. Adding a rug provides extra comfort and a chic look.
Durability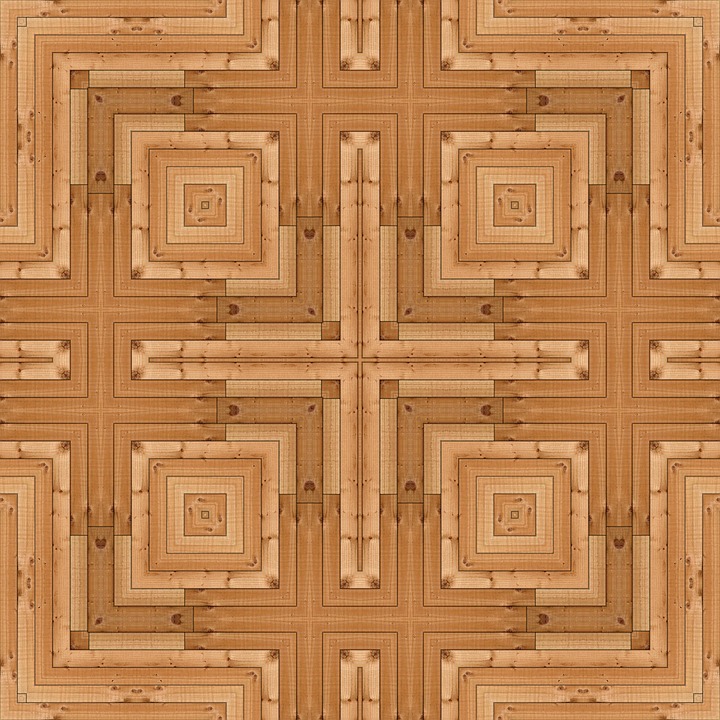 source: pinterest.com
Changing flooring materials habitually is an expensive and disruptive affair. As such, it's vital to install a robust and sturdy floor based on room usage. Durability plays a major factor in flooring decisions since the material's quality will influence your daily enjoyment and home value.
Pairing tougher materials with entryways, garage, and bathrooms will ensure you continue enjoying nice looking floors for years.  
Hardwood flooring, with proper care that includes protective coating that minimizes stains, scratches, and dents can last for decades.
Apart from their versatility, laminate and vinyl flooring come with superior durability with many manufacturers offering a 20-year guarantee.   
Aesthetics and Style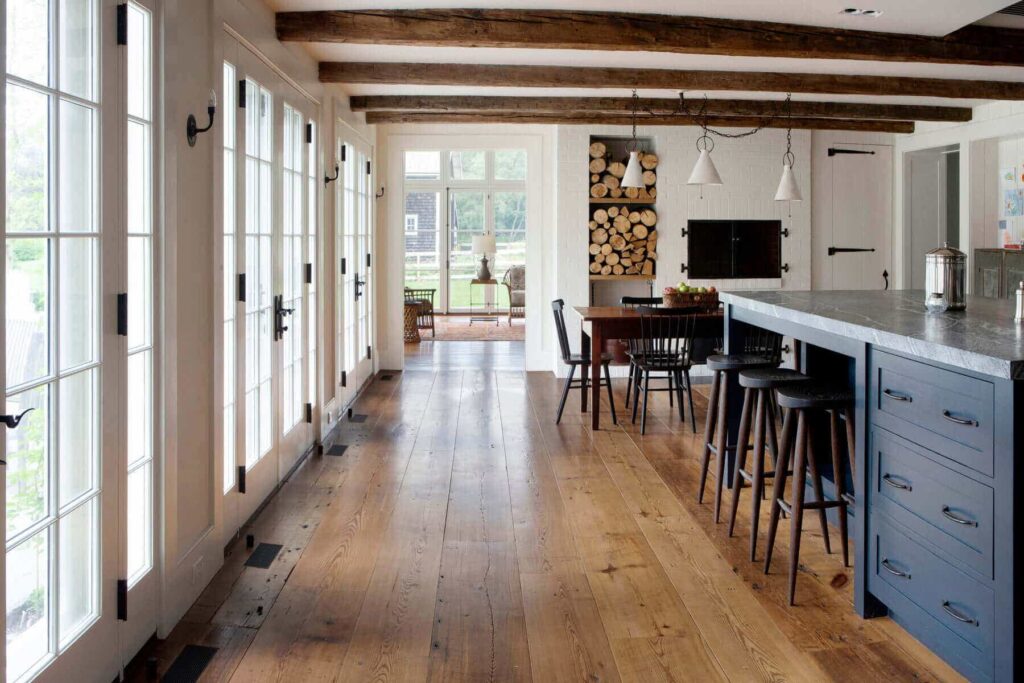 source: nytimes.com
Of course, your flooring choices should fit your home décor and personal style. 
Don't be afraid to ditch traditional styles, patterns and colors, should you be so inclined. Embrace new styles, colourful patterns, and artsy designs.
However, ensure your flooring choice blends with your interior design and the architectural style of your home.
Think of sleek colored ceramic tiles, luxurious carpets, rich hardwood, or perhaps concrete flooring refined with touches of epoxy floor paint. You have many choices to work with. 
For future easy remodeling, opt for natural and neutral designs and colors such as shades of taupe, beige, ivory, or black.
Maintenance Demands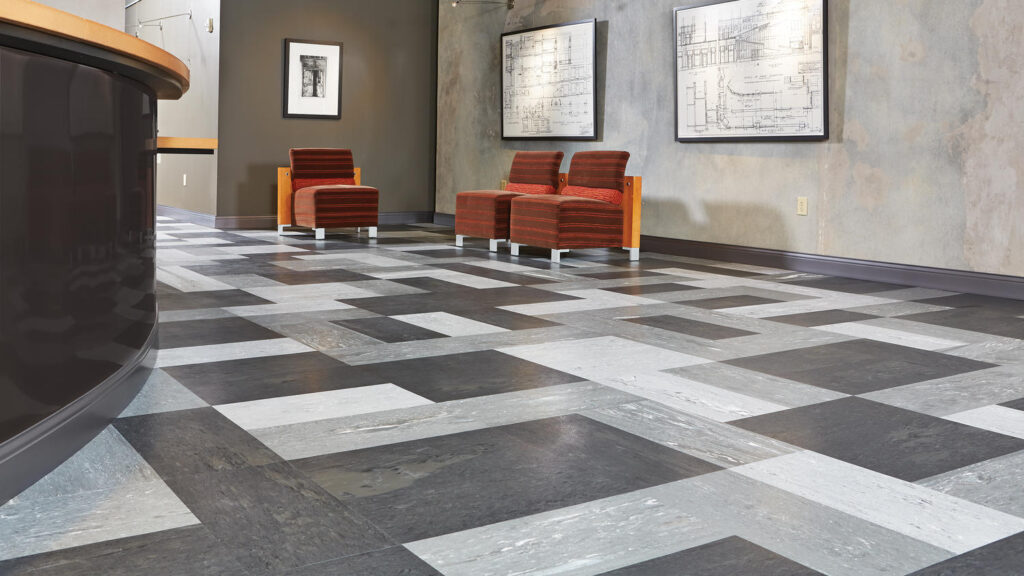 source: pinterest.com
Most homeowners prefer having flooring materials that require minimal upkeep and you have unlimited choices.
 Flooring like stone needs sealing and polishing, while natural hardwood requires refinishing at least once every decade, thus requiring very little care. While tiles need deep grout scrubbing and normal cleaning regularly, carpet flooring requires frequent vacuum cleaning and attention.  
Vinyl flooring needs routine care, but for a low-maintenance option, go for prefinished wood floors and highly treated traditional hardwood. And for stone lovers, pick granite and multi-color slates with mottled surfaces since they easily hide imperfections and dirt.
Additionally, consider the maintenance and care accessories like transitions and coordinating moldings. Look for flooring with easy to reinstall T-mouldings, wall base, quarter rounds, and underlayment accessories. With such, it's easy and straightforward to execute DIY repairs.
Budget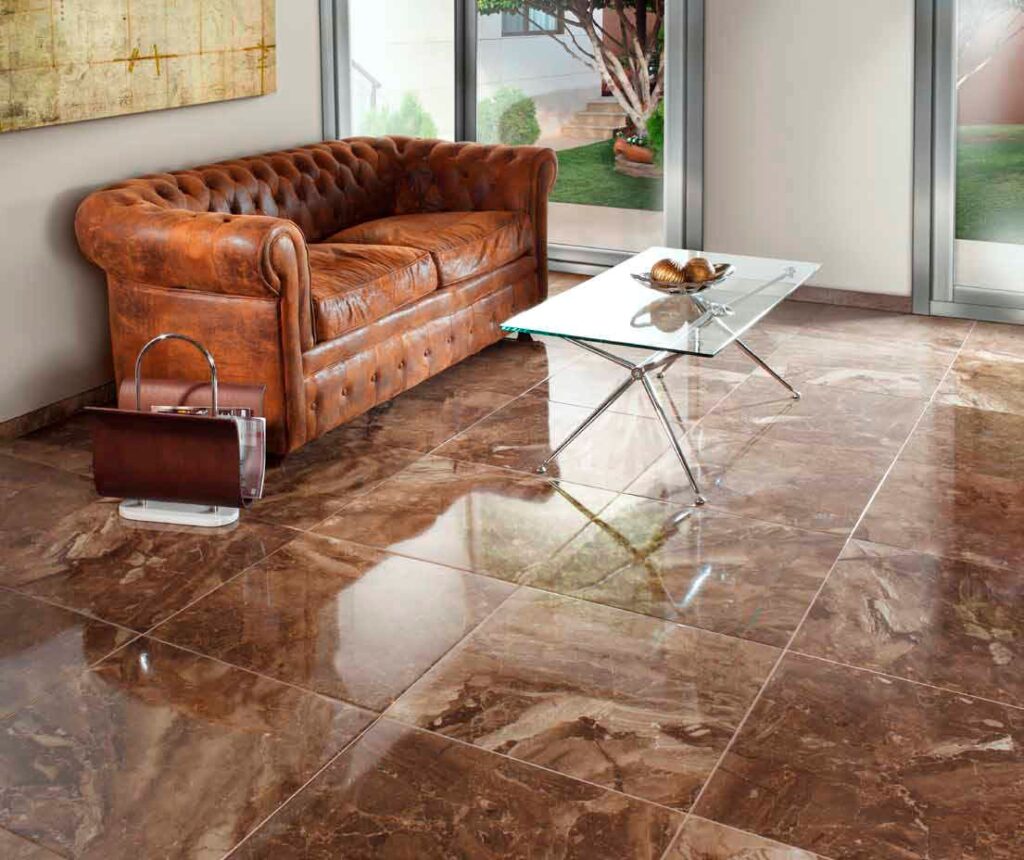 source: homedit.com
Flooring budget is an important concern, regardless of the size of the project.
Whether you are looking to do one room or your entire house, a realistic budget is necessary. 
Every flooring material comes with different grades that depict quality levels and price. Factors like durability and finishing play a vital role in pricing. 
Obtainable as sheets and tiles, vinyl flooring is versatile and can fit most budgets, while a laminate floor comes in different styles and colors, and is equally affordable.  
On the other hand, vinyl bamboo is an affordable alternative to using hardwood flooring. 
Porcelain tiles are a reasonably priced substitute to natural stone, and vinyl planks work well as hardwood flooring mimics.
Do not forget to consider installation materials like stains, baseboards, or adhesive while crafting your flooring budget. 
Building  Height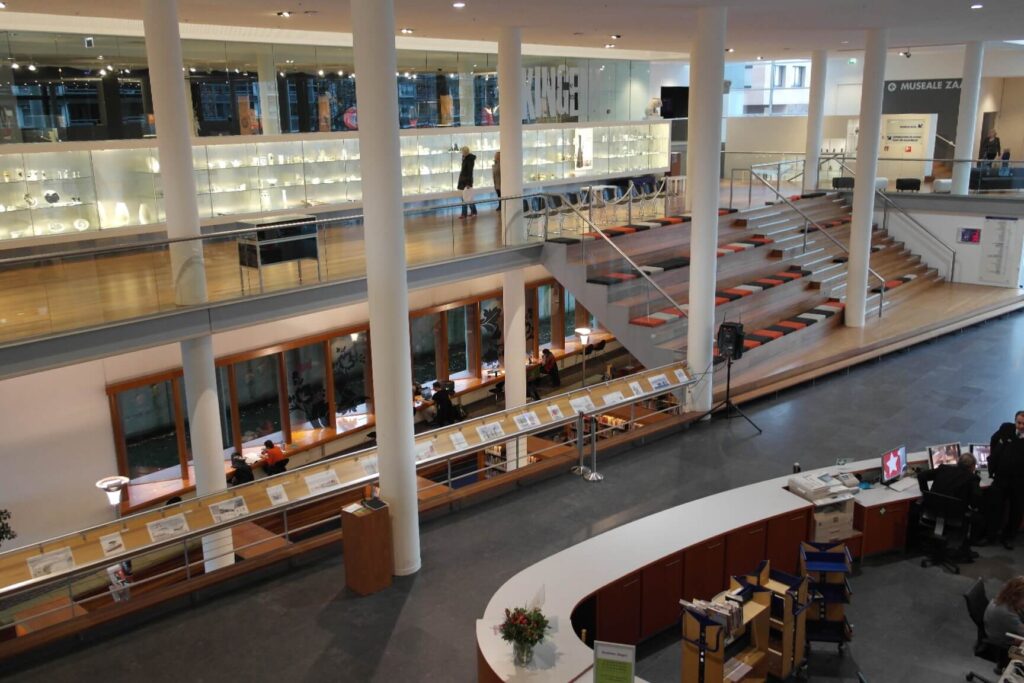 source: en.wikipedia.org
Not every type of flooring material fits well on the higher and lower floors of a home. For second floors and above, consider the suspended levels forces when picking up flooring materials. 
As the suspended floor ages, it may create forces that can damage flooring materials like a stone slab or brittle the tiles.
However, for the below floors like basements, avoid installing carpets or hardwood flooring due to high moisture levels which can easily cause damage and rotting.
Subfloor Material
source: studio.parscal.com
The subfloor materials act as the key decision point in choosing the type of decorative flooring materials to install. Be it laminate, hardwood, carpet, or tile floor, and these materials need a different thickness of the underlying subfloor.
For concrete slabs, use laminate flooring materials to withstand moisture while a clean plywood subfloor works well with all flooring materials.
It's advisable to remove damaged flooring materials, but installing different flooring materials over current ones like tile and hardwood is also possible.
Future Challenges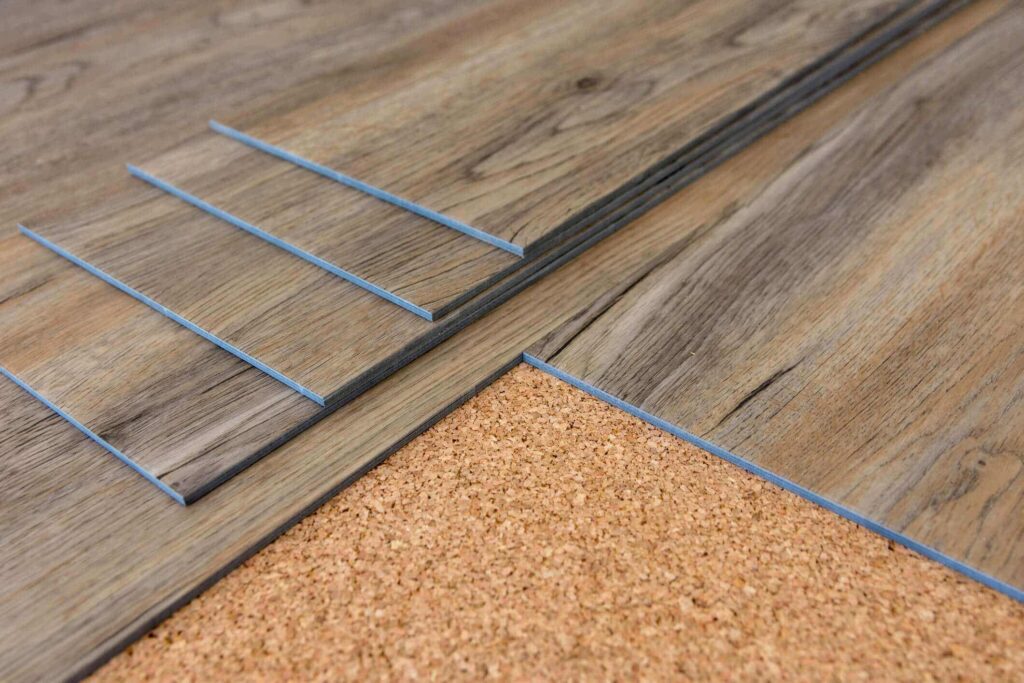 source: canfloor.com
As you select your favored flooring material, consider future occurrences like new pets, toddler, or even a home business. Commit to flooring materials that give an option for change.  
For example, if planning on having kids, opt for a solid hardwood, which can easily be repainted after getting stains and carpeted on top for safety and comfort.
Bottom Line
A floor remodel had many benefits, including increasing the value of your home. As such, your flooring materials choice should be a considered, functional and practical investment. And with the many variations of textures, colors, and styles available today, it can be challenging to choose the right fit. Follow the above tips to help you make the right choice.