Apartments are rooms fitted for housekeeping, usually leased for temporary residence. Regardless of their design, location, or size, apartments still serve as a home to many people. In particular, their size dictates rental costs, which is why many opt to lease small apartments because they're more affordable.
Affordability is a significant benefit of renting small apartments. However, the drawback of living in a small space is something renters have to live with. It can be difficult to store possessions and move around with the limited space available in them.
Fortunately, there are things you can do to manage the small space you have in your little apartment. It shouldn't be a problem once you've learned how to maximize what you rented. Here are some design tips at The Architecture Designs that help you enjoy your small space apartment.
Settle on a style of your choice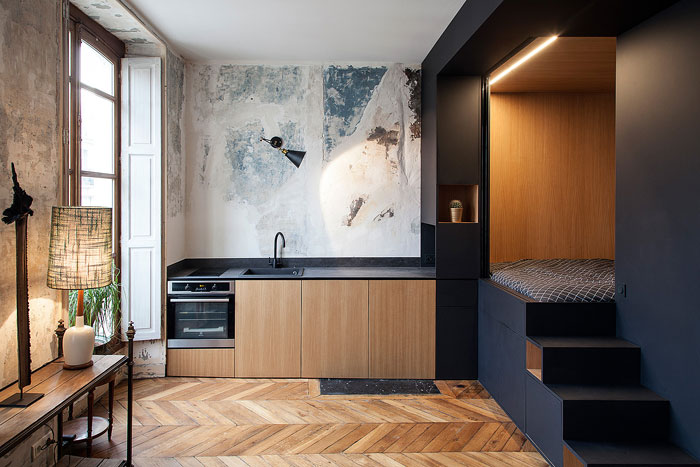 source: interiorzine.com
It's your apartment, so you'll be the one choosing what it should look like. Look for choices of furniture, decor, and color scheme that you want for it. Being clear on your style of choice is important, especially for a small, one-bedroom apartment.
A useful tip you can follow is to evaluate your lifestyle. What style can you apply to make your small apartment look appealing to you and more comfortable to live in? For example, if you're into cooking, allot more space for your kitchen by connecting it with the dining area to maximize the small real estate.
Since you also live in a smaller space, a simple style would be a better fit. The Scandinavian style is a great example of this rather than opting for the more extravagant rustic or eclectic style. You can consult APL Architects for more simplistic styles to apply to small apartments to enhance your little living space.
Invest in smart storage options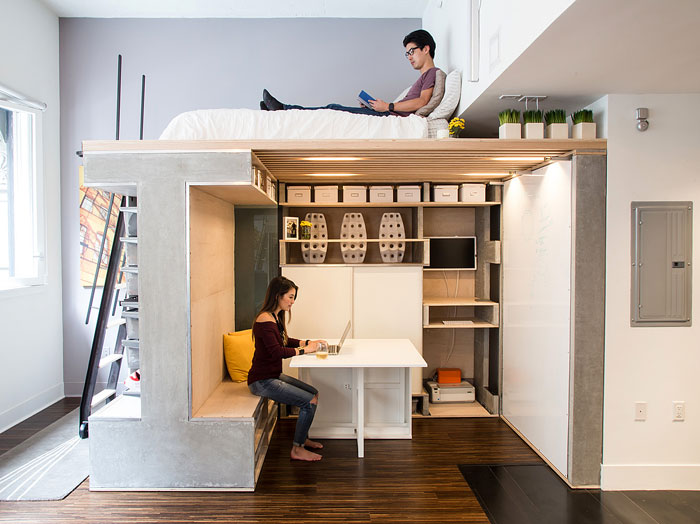 source: interiorzine.com
You need to be smart with storage when living in a small space. Space for storage can run out with just a small wardrobe. That's why you have to be wise with the furniture you'll use for storing your possessions.
You can install screen partitions to disguise extra storage space. Another alternative with a similar concept is purchasing a bar cabinet that can masquerade as a coffee cart. With it, you can keep your liquor below while displaying mugs for coffee on top.
For open storage, you can use the vertical space you have. For example, you can use vertical bookshelves and hanging shelves for blankets and seasonal items like umbrellas. 
Utilize the space above the loft levels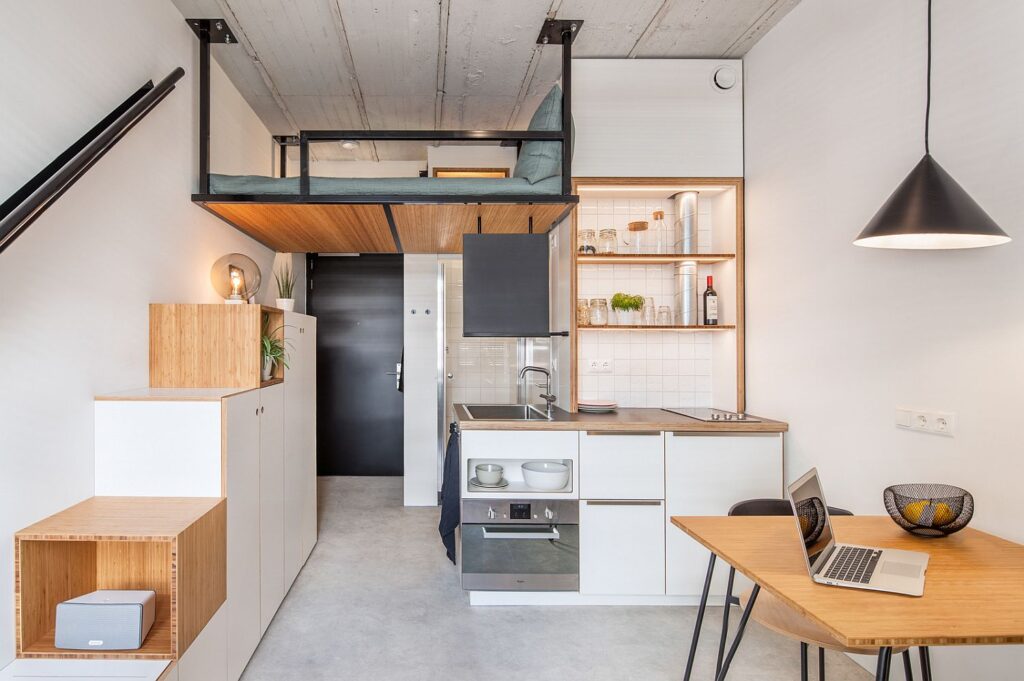 source: decoist.com
Speaking of vertical space, the loft level of a small apartment can also be used for relevant purposes. For example, you can transform a studio apartment into a one-bedroom duplex by placing your bed in the loft space it has. With that arrangement, you can use the space below for other household activities.
In a single-bedroom small apartment, you can also opt to use the loft space as a guest bedroom. It's a great option to have when having a couple of friends overnight for food and drinks.
Place multitasking decor
source: apartmenttherapy.info
Some decorations can also help maximize spaces at small apartments. Since you only have so much space to live in, aesthetics and functionality must mix to make the most out of it. For example, a fold-away desk and adaptable, modular furniture will give your apartment a more spacious look.
Conclusion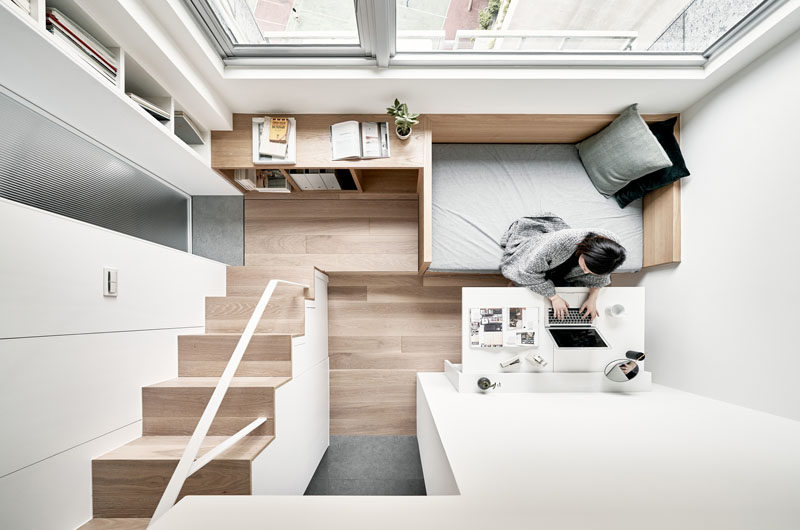 source: contemporist.com
Living in a small apartment doesn't mean you have to be cramped up inside. You can still have room to breathe if you know how to design it to accommodate your spatial requirements. These tips are just some of the useful ways you can do that to enjoy living in your small rented home.