In the past five years, paving contracting jobs has grown about 1.5%, but even though they're more popular, do you know how much they'll charge you for a new driveway?
While installing a driveway can boost your home value and help you avoid parking on the street, do you know what the average cost of a concrete driveway is?
Thankfully, we'll break down the cost and all the factors to help you make the decision on whether or not to install one.
Average Cost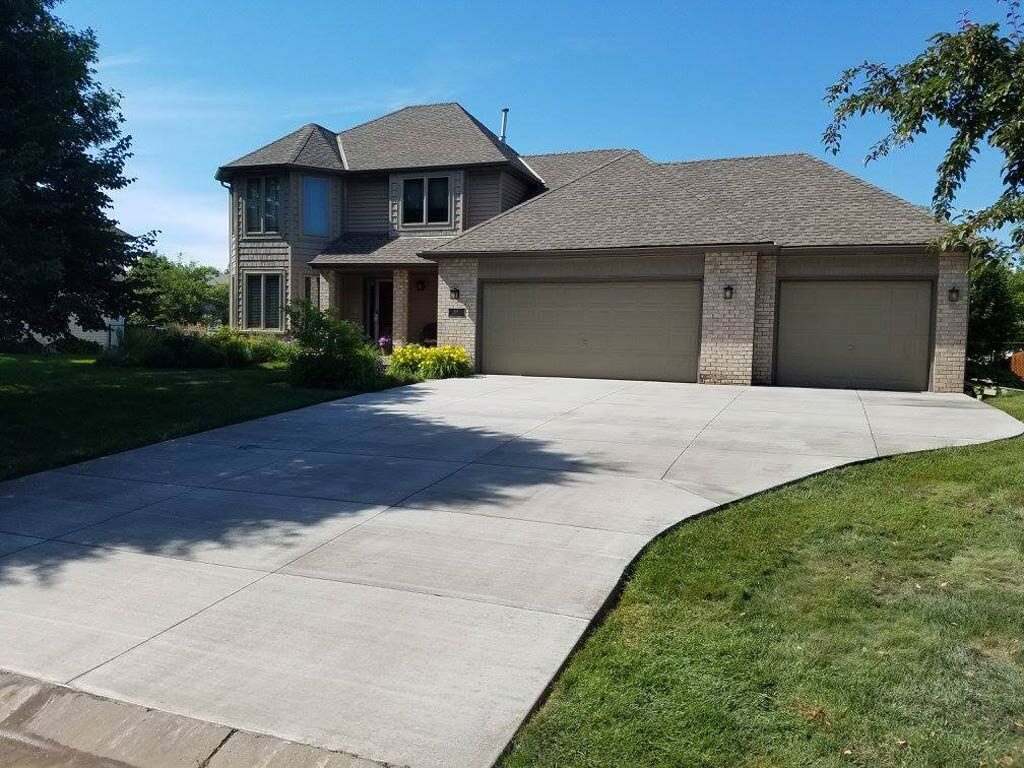 source: aurora-concrete.com
If you're thinking about installing a driveway for your home, on average, you'll have to pay around $4,000. However, you could pay less, at around $3,000. At most, you could have to pay up to $15,000.
There are many factors that go into determining how much you'll have to pay, and part of it will depend on what area you live in.
Cost Per Square Foot
While the prices above will be for the total of the entire driveway, you might also be charged by the square foot.
Around the country, the average cost of concrete per square foot is about $6. For a driveway that's big enough to fit one car, you'll need a driveway that's about 500 square feet, which leaves you a total of $3,000.
However, if you want a driveway that can fit two cars, you'll have to pay more for your driveway. To fit two cars, you'll need at least a 16 to 24 foot-wide driveway.
It will also depend on how far away your safe driveway is from the street.
Price Factors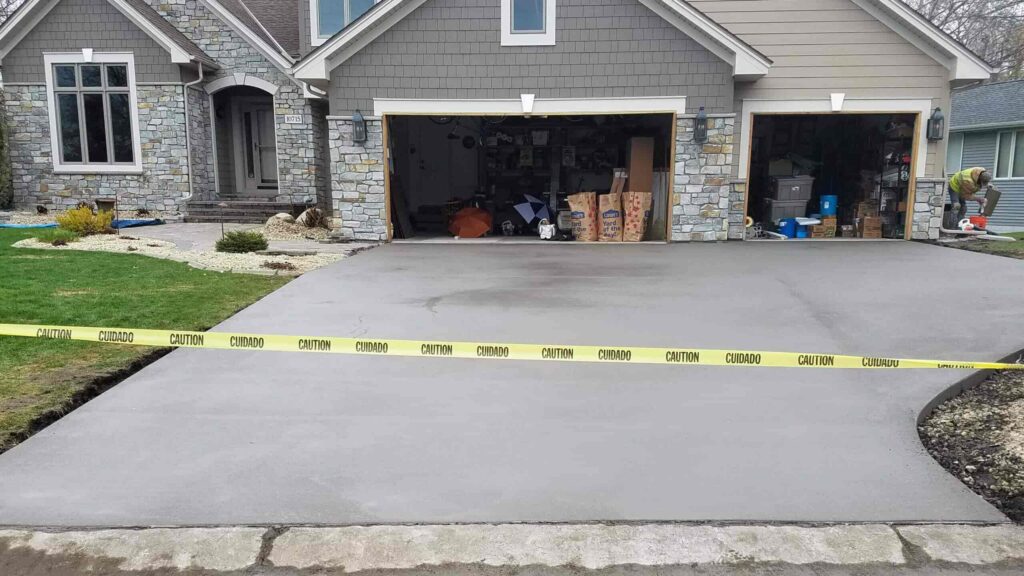 source: novaconcrete.us
While the square footage and distance from the road will affect the price of your driveway, there are also factors that can go into hiking up the price.
Some of these factors include how many add-ons you'll need, how thick you want the driveway, the design you want, and what the site looks like.
Add-ons
While you will be charged for the price per square foot of concrete, you'll also have to pay for brick or stone borders if you want them. When you purchase this add-on, you could end up paying between $6 to $15 per linear foot.
If you live somewhere that's cold, you might want to get heated coils in your driveway. These will help to melt any ice or snow that builds up on it, but it could cost you anywhere from $10 to $20 per foot.
Lastly, you could also opt to seal your driveway after it's all finished. How much this costs will depend on your contractor, so make sure that you ask them for a quote.
Thickness
source: marcucciconcrete.com
Another thing that will affect your cost is how thick you want your concrete driveway.
At a minimum, the concrete should be about 4-inches thick for regular-sized vehicles. However, if you're going to be parking heavier vehicles on here, like trucks or RVs, you may want something thicker so that it doesn't break.
Design
If you don't care much about the driveway, you can opt to have a standard design. However, a nicer driveway can boost your home's value as well.
For example, you could add some colors to it, have some stamped designs, or whatever type of decoration you want. However, the fancier and more complex you make it, the more expensive it will be.
Site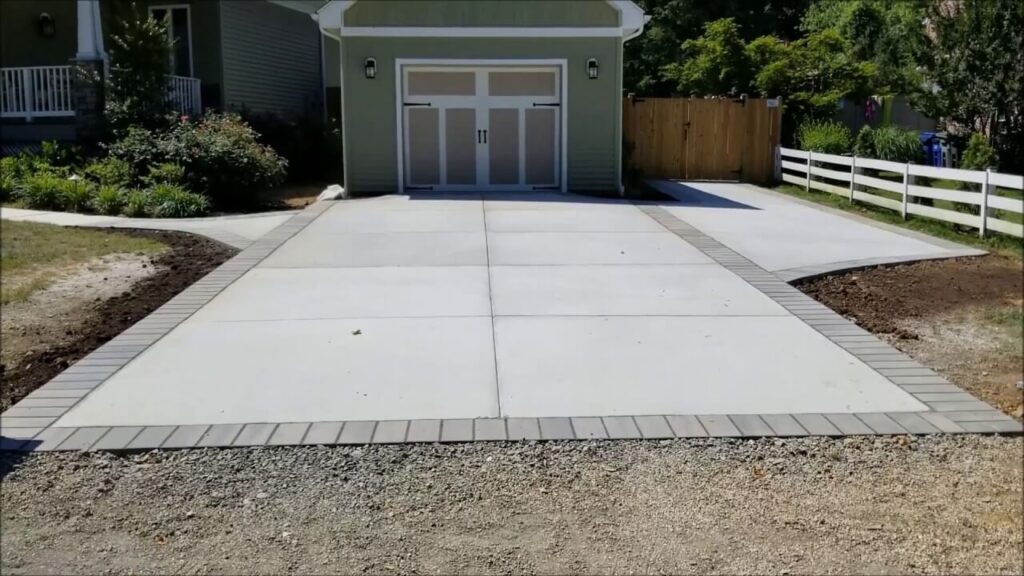 source: youtube.com
When the contractor comes to build your driveway, they'll need to excavate some of the dirt out of the way. If it's more difficult to do that, it will take them more time which means that you'll have to pay more in labor.
On average, the excavator might charge between $30 and $50 per hour. If they have to do anything more difficult like remove trees or stumps, they could charge between $50 and $350 for each tree or stump.
For example, is your house up on a hill? Does it not drain very well? How much of the surface actually needs to be prepped and leveled?
Before they come out to start working on your driveway, make sure that you ask the contractor and the excavator for custom quotes on what they predict your driveway will cost.
How to Save Money
You'll soon discover that all these costs quickly add up and make this project turn into a financial nightmare.
DIY
If you've done a lot of home improvement projects yourself, you can try learning a little bit about it and do it yourself.
While you'll still have to pay for all the materials, it can save you money (but not time) to do it yourself.
To start, you should sketch out the driveway and what measurements you want it to be. Before you start excavating, you should check with the utility companies and make sure you know where all of your property lines are. You'll also need to obtain a permit from the county or HOA.
Once you have all of that ironed out, you can start pouring cement into your own driveway and enjoy being proud of the work you did and the money you saved.
Use Concrete You Found Locally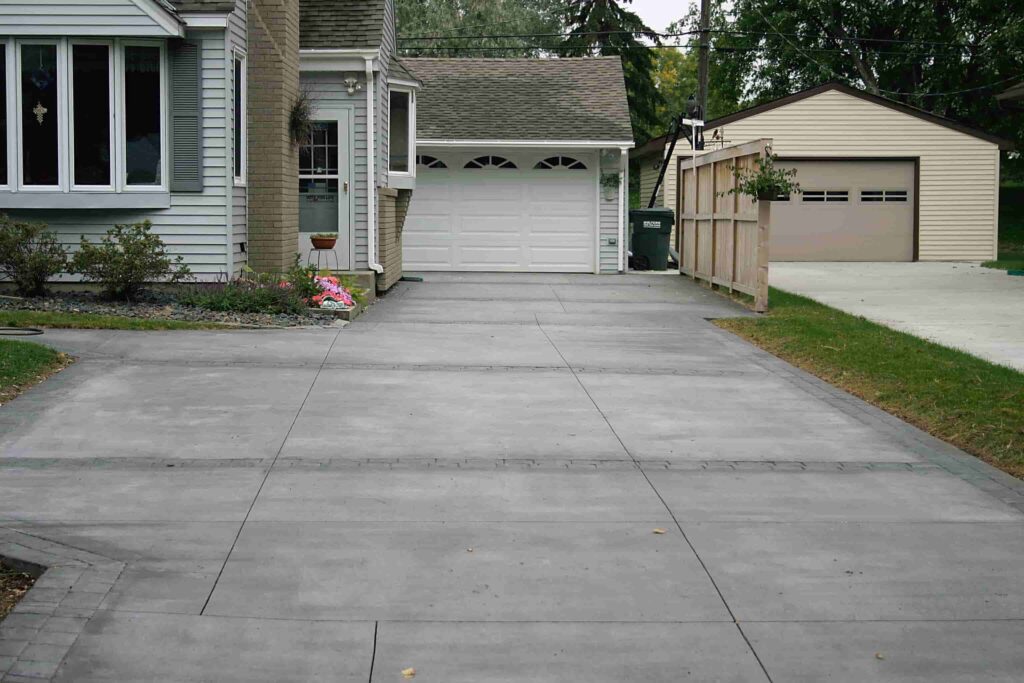 source: goodmansonconstruction.com
If you're going to do this project on your own, you could also find some lightweight concrete mix locally to save money.
In some areas, there are other materials that are cheaper, like asphalt or other materials.
Learn More About the Average Cost of a Concrete Driveway
This is the average cost of a concrete driveway, but the actual quote will be different for everyone.
We know that doing any type of home improvement can be stressful and overwhelming, but thankfully you don't have to do it alone.
We're here to help you! If you enjoyed this article, make sure that you explore our website to find more articles just like this one!