According to the U.S. Department of Energy, energy-efficient windows can save homeowners up to 30% on heating and cooling—making window replacement a huge draw for homeowners.
But if your home's windows aren't old or worn, you might not truly reap the full benefits of these savings enough to offset the steep cost of a full replacement. Sometimes, window repair is the most efficient option and one that can help you keep more cash in your pocket.
But how can you tell when it's time to repair or replace? Check out the guide below for the must-know pros and cons.
Broken Seal Repair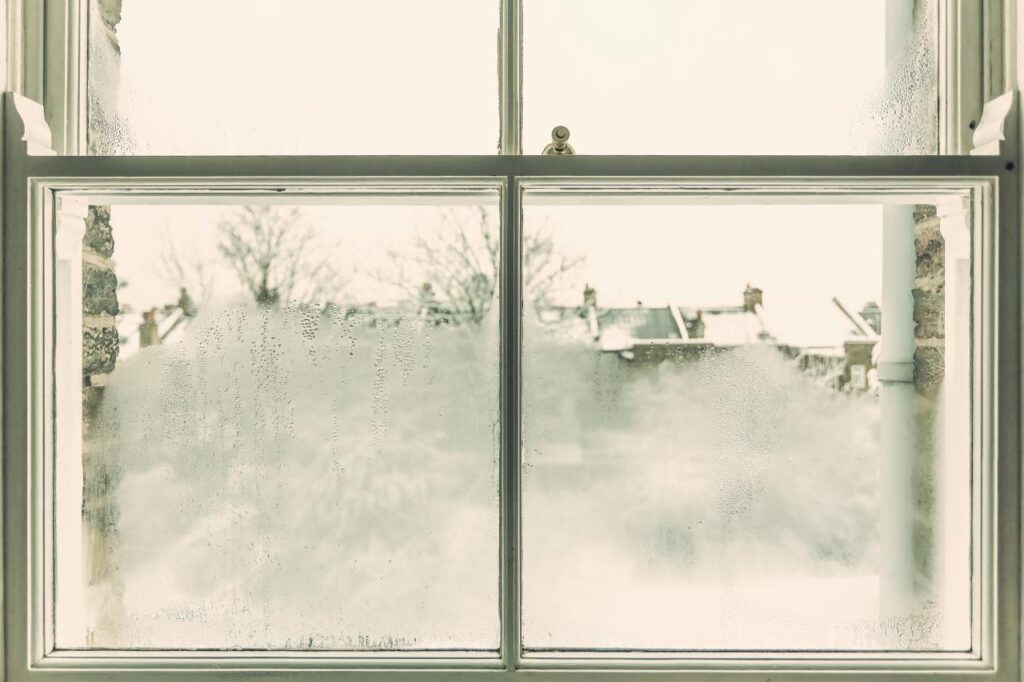 source: diynetwork.com
Water coming into your home through your windows is a headache-inducing nightmare for most homeowners. Seals can wear down over time, especially with severe weather and temperature fluctuation.
Pro
If you're thinking of window repair, you may be in luck: one possible cause of a broken seal is an issue with your gutters. Gutters that aren't draining as they should send water toward windows, not away. In this case, you may be able to redirect the water away from your home for a quick fix.
However, if water continues coming through your window, you may need to make a decision. The main pro of this DIY window repair, of course, is that it's far less expensive than a replacement.
Con
Unfortunately, window panes are hard to salvage once the seal is broken, as it's almost impossible to remove glass panes from the frame just to add another seal. Opting for a replacement, on the other hand, may be your best bet.
Foggy Glass Repair
source: woodlandwindows.com
Frequent fog on multi-paned windows means that water has condensed inside the self-sufficient insulated glass unit (IGU) in your window.
Unfortunately, there are no pros and cons to weigh with this one. With a broken seal, it's almost impossible to save modern double- and triple-paned windows. Instead, have an expert Windows Bristol installation company to replace the pane or entire sash.
Cracked Glass Repair
Repair or replacement of cracked glass depends on the type of window you have. Single-pane windows tend to be an easier fix than multi-pane, so check to see what you're working with.
Pros
The pros for repair, at least for vintage single-pane windows, include ease and cheapness. You can even replace a broken glass pane by yourself if you're so inclined.
Cons
More complex modern windows aren't as easy to repair. Often, you'll need to replace the sash of a multi-paned glass. And the extensive work of a repair, at least for newer vinyl windows, can even be more expensive than a more practical replacement.
Broken Sash Repair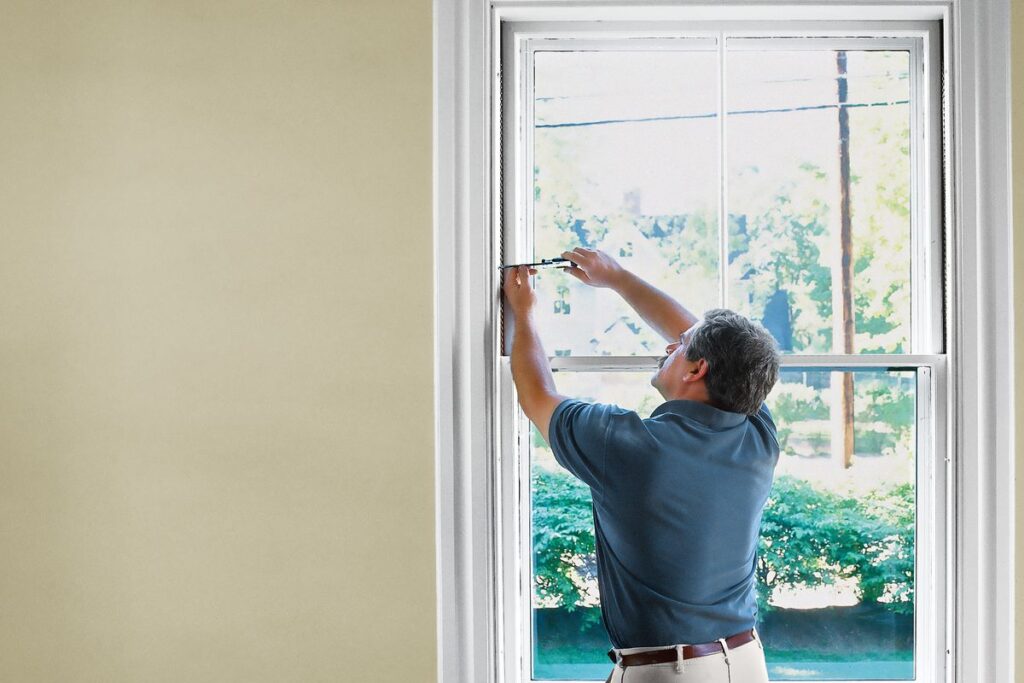 source: thisoldhouse.com
Over time, older sashes may become hard to move. Wood may swell or bend, or multiple layers of paint may bind the sash and frame together. One part of the sash may have come off the track, or grime may have built up and blocked part of the track entirely.
Pros
When it comes to repairing, broken sashes are often an easy fix. Depending on the movement of the sash, you may even be able to tackle the issue at home. Start with a complete window cleaning to remove grime, use a tool to cut through paint layers, and check the track of the window.
Cons
The con of repair: if the window was installed prior to 1978, it could have lead paint. In this case, you may want to reach out to an expert for help.
Drafty Window Repair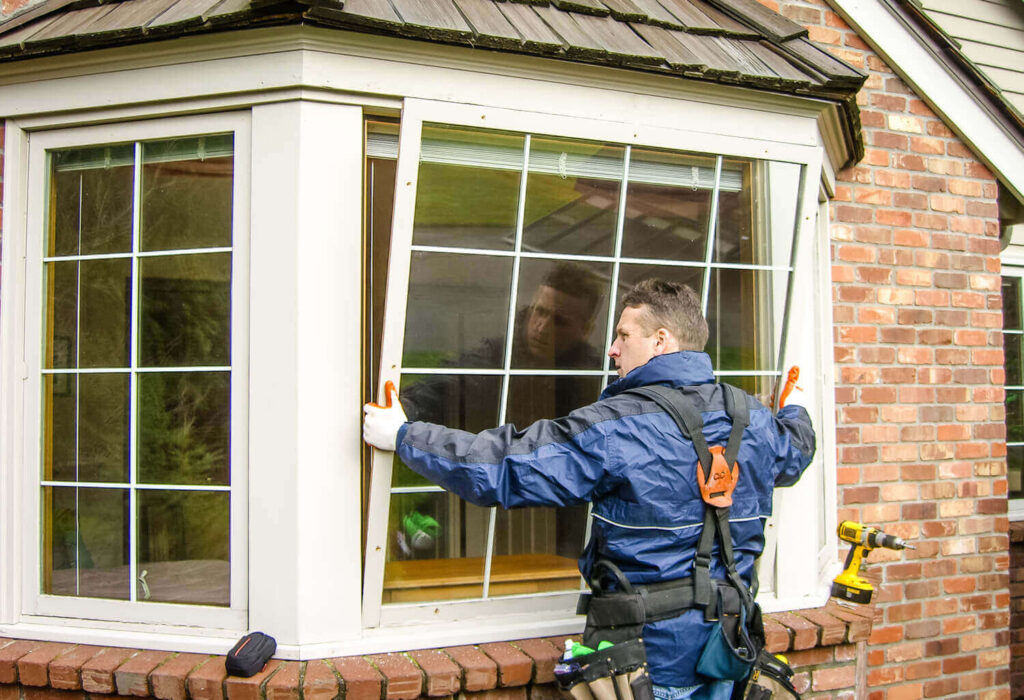 source: earlyexperts.net
Air slipping through your windows can be a huge issue for your home insulation. If you're worried about energy efficiency, this is something you'll need to deal with as soon as possible.
Pros
Depending on your culprit, a repair can be a quick process. Old or degraded caulking is one of the most common issues, and it's an easy thing to patch up on your own.
Cons
Some issues are too complex for DIY repair. For example, loose sashes or wood rot can cause small gaps between the window glass and its seal. These issues are difficult for homeowners to tackle alone.
In these situations, replacement is the better option, especially if you've been meaning to upgrade to energy-efficient windows anyway. It's a good excuse to check out the different types of replacement windows and look for the best energy-efficient window film to add to your home.
Drip Cap Repair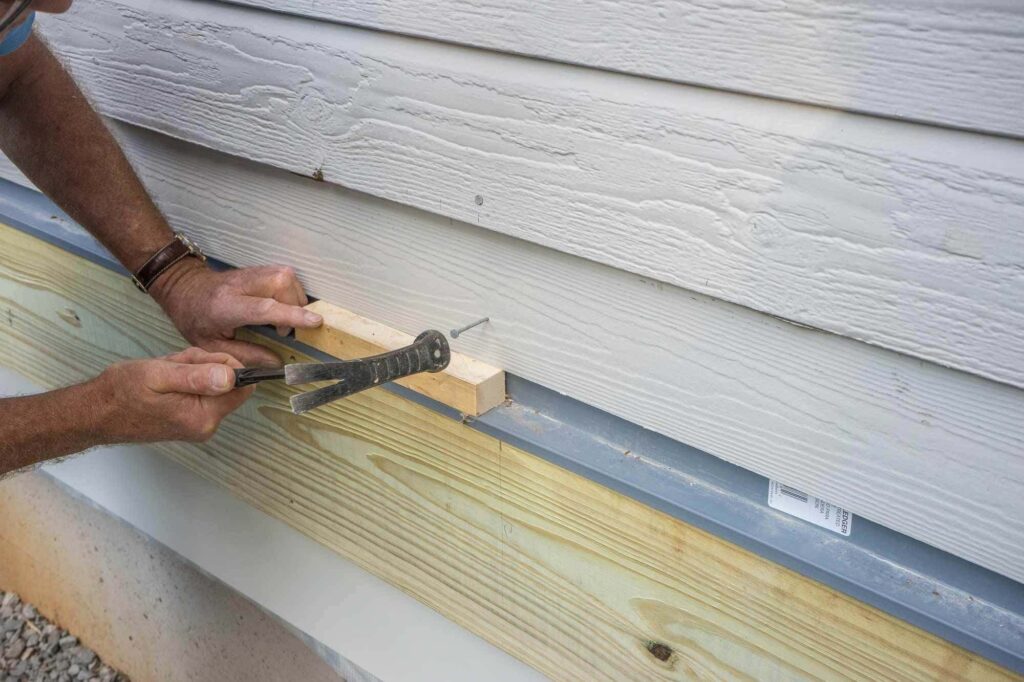 source: decks.com
Your drip cap is a piece of flashing that sits above your window. This installation acts as a shield that helps keep moisture and precipitation from seeping into your home from above.
This is another situation with no pros or cons to weigh: drip cap repair is an easy DIY fix. Check your local home improvement store for a replacement, which can be installed in no time at all.
Rotting Wood Repair
Water exposure leads to rot—but modern windows with adequate paint jobs and protection don't usually have to worry about this. Older windows, however, may have worn or cracked paint that lets in mold and rot.
Pros
If the damage isn't extensive, you may be able to repair the rotten wood. This is especially true of your muntins, the narrow strips of wood that separate glass panes within your window unit. These can be repaired with little issue through expert help.
Cons
Wood rot can be more substantial than it first appears, and it's hard to tell how far the damage goes. Repairing what's visible may ignore unseen deeper damage.
If you're worried about substantial damage and structural integrity, it might be better to replace the windows entirely. After all, extensive repair can be more costly than a full replacement.
Know When to Get Window Repair vs. Window Replacement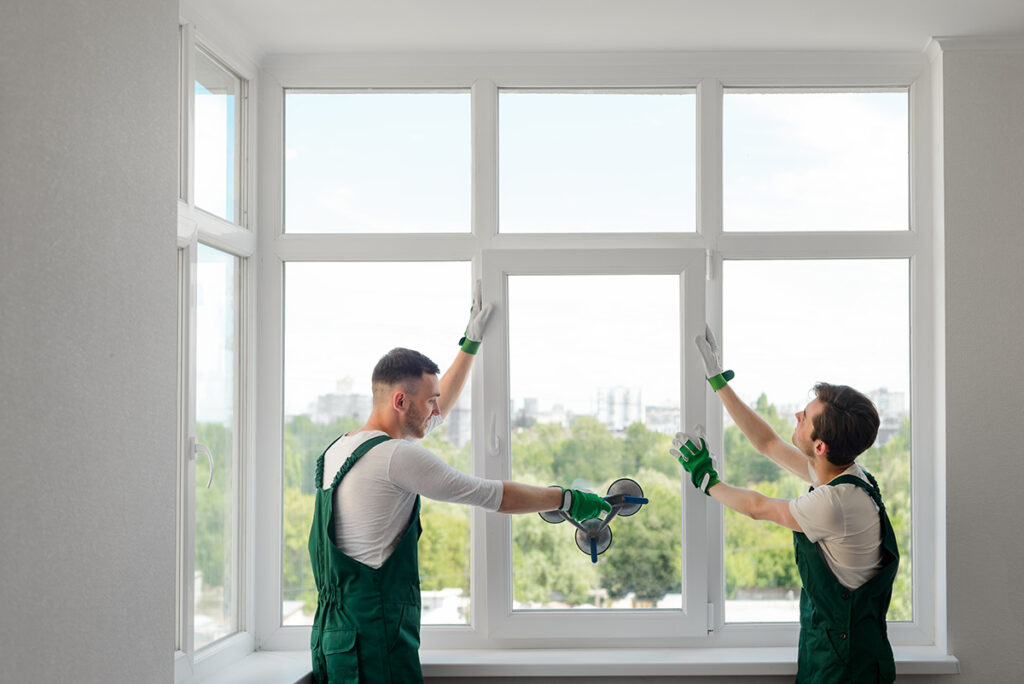 source: ecroofinginc.com
Window repair is often a simpler and more cost-effective option than replacement, especially if you get a professional involved. Repair methods can fix even substantial issues, though there are times when you'll need to know when a full replacement is the better option. Use the list above—along with the advice of a trusted expert—to make the best decision for your windows.
Looking for more home and real estate tips? Check out our other posts for more ideas to make the most of your next home improvement or design project!