The main essence of carrying out a window replacement project is to improve the efficiency of windows and the overall curb appeal of your house. Your house looks more appealing and welcoming, and if you plan to put it on sale, you can definitely negotiate a higher price. Energy-efficient windows are ideal for upgrading, and you can choose from different window materials. But let us focus on vinyl and composite windows because they are currently gaining footing in the windows industry.
There are significant differences between these two window materials. Before deciding on which to choose for your window replacement, it is essential to consider their differences to choose the one that aligns with your overall goals. 
Composite Windows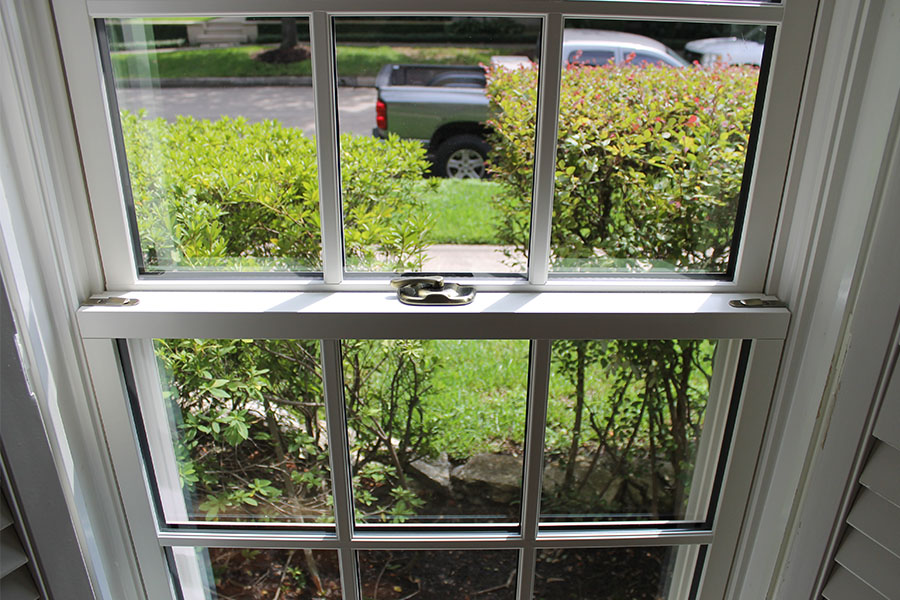 source: pinterest.com
According to Total Home Windows and Doors, these windows have not been in the market for a long time as compared to vinyl windows. Composite windows are made using a special technique that blends in different materials to make a robust window. Resin and fiberglass are the main components, creating a strong but flexible final product. 
When not keen, you can distinguish composite windows from wood ones. Their resemblance is almost indistinguishable. This feature makes them perfect for homeowners with old architecture and would not blend well with modern windows. However, you will have relieved yourself of the maintenance cost of wood windows.
When considering replacement window cost, composite windows are available for every budget. That is, they come in different pricing, depending on the feature added to them. Those with more artistic features have high-end prices, while those with fewer features have near-vinyl prices. Therefore, composite is your best fit if you are not on a high budget to afford wood windows but want that effect.
Features of Vinyl vs. Composite
source: pinterest.com
The two window materials have many similarities and differences, which can make you feel confused when choosing one for your replacement windows project. Let's have a look at them:
Maintenance
None of these materials requires high maintenance. Since they can withstand harsh weather, they are not susceptible to rotting, peeling, fading, cracking, or warping. Therefore, they can serve you for a long without the need to visit the store soon for window replacement. However, you should lubricate them once in a while to allow easy operation. Cleaning with clean water is another simple maintenance you can do to maintain their original look.
Variety
Gone are the days when your home's design was limited because you didn't have matching options for your window replacement. But vinyl and composite brought liberation, and today, you can have lots of designs, colors, and sizes to choose from. 
Energy-Efficiency
source: pinterest.com
Energy-efficient windows are currently in demand for window replacement. Some municipalities have made it mandatory to have energy-efficient windows when considering replacement windows or fitting new windows. Both vinyl and composite provide you with this option. 
Triple-glazed or double-glazed panes can be fitted in these energy-efficient frames to enhance their efficiency. Additionally, Low-E coatings can be used to block heat gain in your house. 
Composite windows can help you achieve your business goals if you are considering an eco-business. They can be recycled when they become damaged. However, vinyl windows are not recyclable and can contribute to creating lots of dump pits when changed regularly.
Cost 
Vinyl windows are way more affordable than composite windows. These windows have better insulating properties and if you are looking for a highly customizable style at a low replacement window cost, consider vinyl.
Durability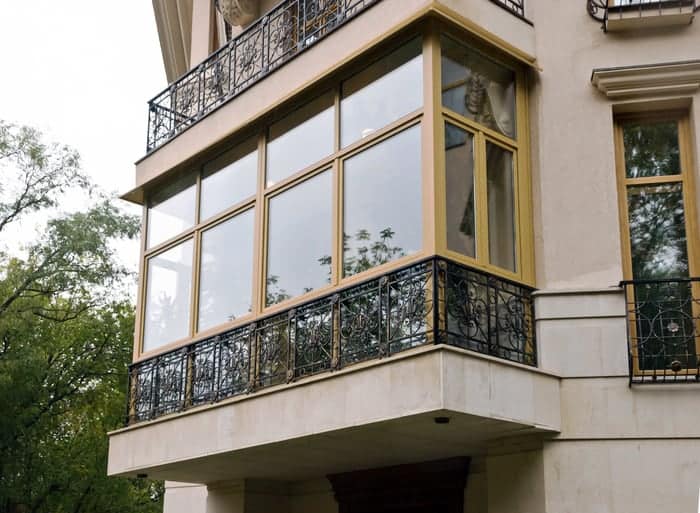 source: pinterest.com
As we have discussed, these windows are low maintenance. However, composite is more resistant to extreme weather, such as heat but cannot withstand hail. On the other hand, vinyl can be affected by severe weather, causing it to warp. It also cannot withstand hail. Both materials are safe for use in places with occasional heat waves.
Although cheap products are associated with low quality, it does not apply to vinyl. Windows made from this material can serve you for up to 30 years without needing window replacement.
Both vinyl and composite windows come in different colors, and numerous manufacturers are in the market. Thoroughly research each window and manufacturer before embarking on your window replacement project.
The wrong choice of manufacturer definitely has negative impacts on the windows you get as well as the overall replacement window cost.