New Flooring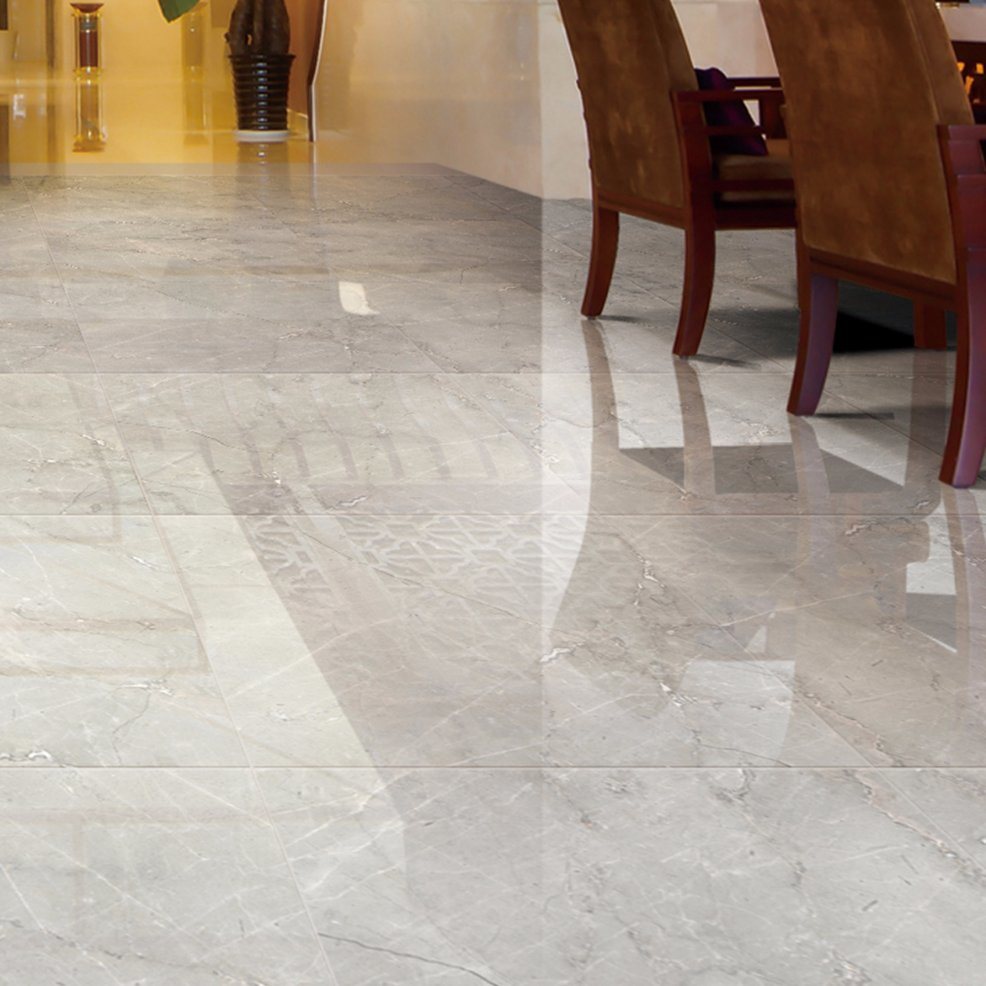 source: made-in-china.com
So, you have bought new vinyl flooring and you are ready to install it in a bid to cheer up your tired room. Read on for a quick guide.
Quick And Easy 
You have been promised that it is quick and easy to change your floor covering to vinyl. So how easy is it? Well, if you do not know how to glue down vinyl flooring it might take you quite a bit longer than you expect!
First Things First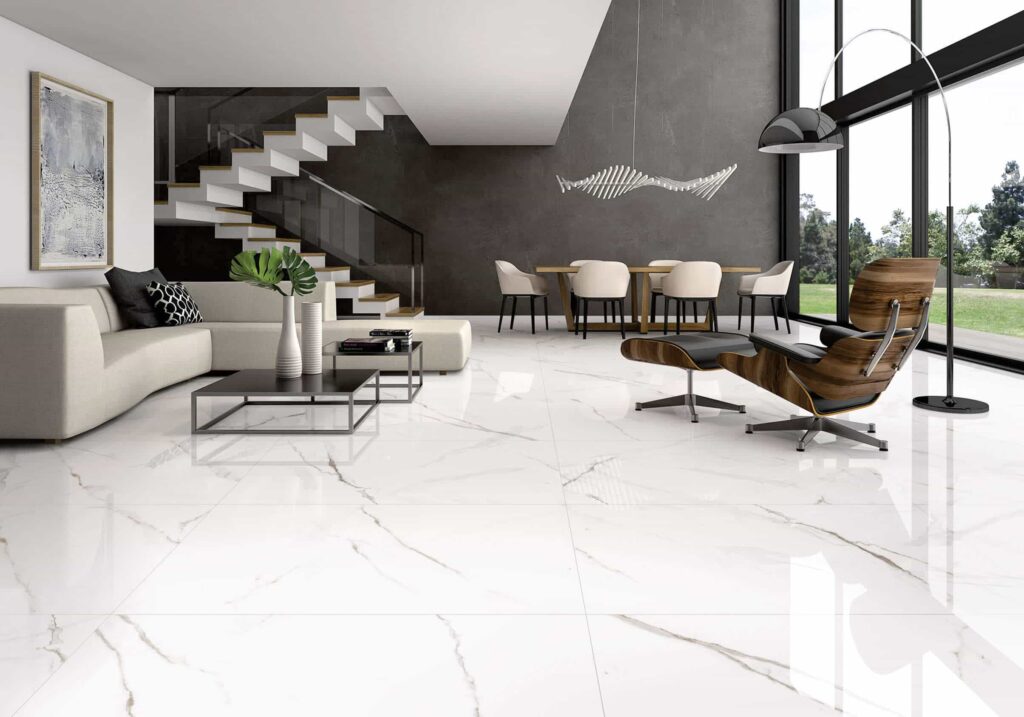 source: kajariaceramics.com
Before you even consider how to glue down vinyl flooring you will need to completely clear the floor area at least 48 hours before you intend to install your vinyl. The temperature should be static (so best not to do it when the nights are cold and the days are hot!) and the floor should have been cleared of debris. The floor has to be in good condition in order for the adhesive to adequately glue the vinyl to it. That means if you have cracks or bumps in the floorboards, these will need to be repaired or removed before you start. If you are gluing to concrete floors it is essential to ensure they are not damp (condensation for example) otherwise the glue will not stick properly.
Ready To Go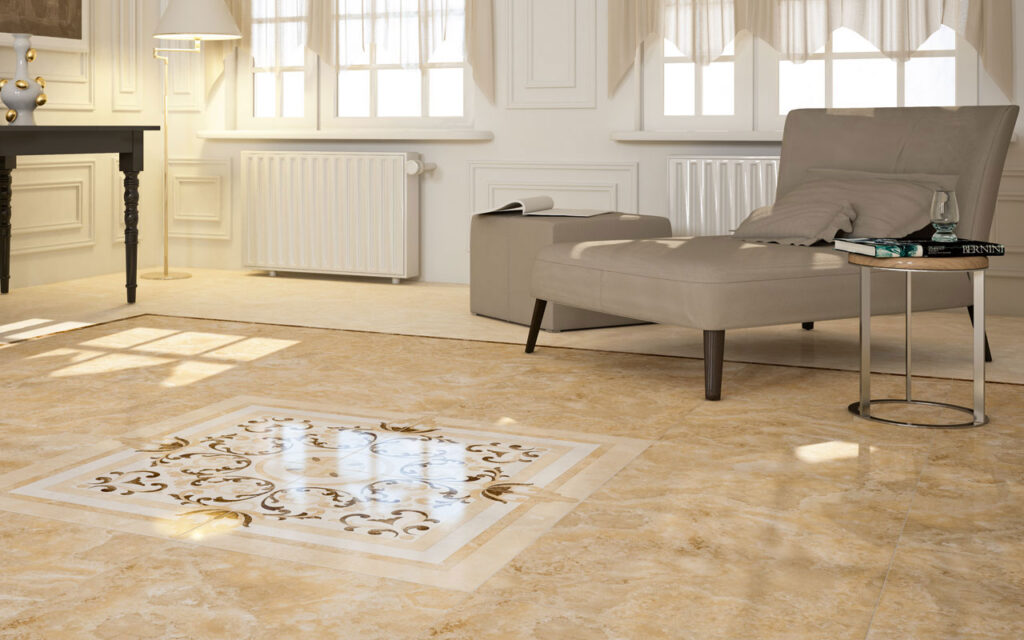 source: mytyles.com
So, you've prepared the floor, chosen your vinyl and purchased your adhesive. You're all set. You will need to start in the center of the room (just in case you need to do any matching at the edges). When working around the room it is easier to consider it as a rectangle (even if it isn't). To find the center of the room you will need to make a chalk line from the wall and intercept this with another chalk line at 90 degrees, dividing the room up into quarters. You will need to lay some planks of wood along the chalk lines to work from and these should all be laid in the same direction and line up with the measurements you took.
Always Follow Instructions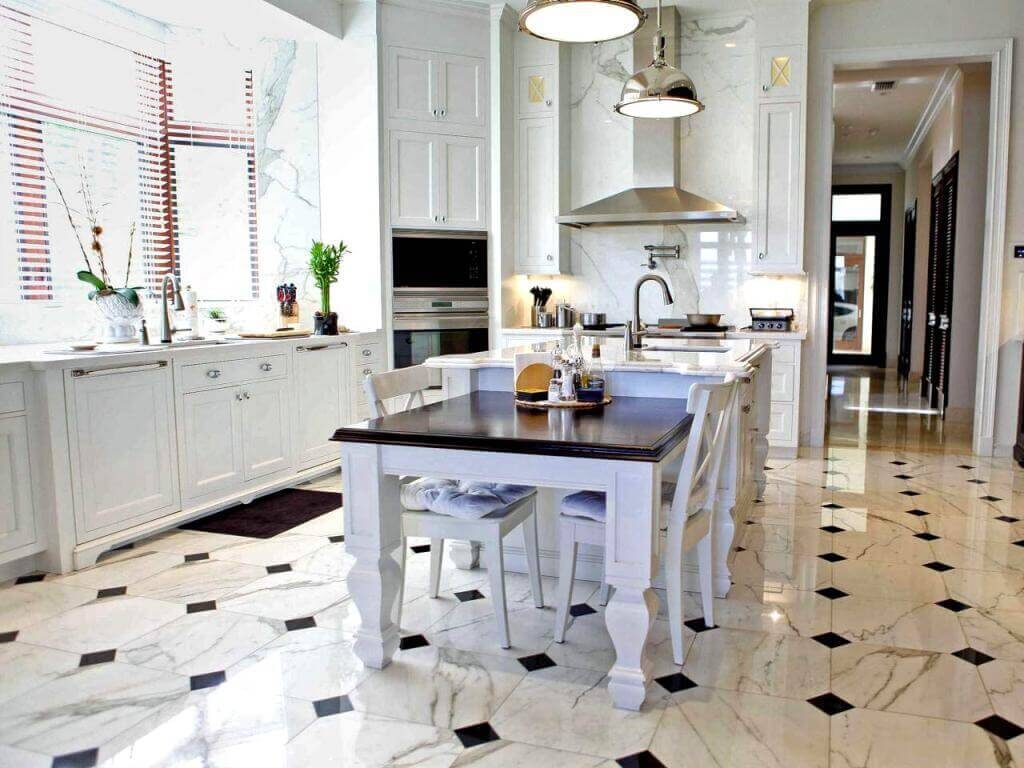 source: remodelingcalculator.org
Don't assume you know how to put glue down into the floor. You should always follow the manufacturer's instructions exactly. When you are ready you can apply the adhesive to the floor. You should start where the chalk lines intersect and spread out. The adhesive needs time to do its magic and become tacky (but don't let it become clear or dry out). You will need to cut the vinyl to size before laying. Try not to make any mistakes at this point as they could be costly. When finished you will need to press the vinyl down firmly by using a heavy roller to ensure it has adhered to the glue properly.
Let Us Help 
Why not take the stress out of it and let our team of experts at the floor gallery carry out the work for you? We will give you a competitive quote and you can be sure our team of professionals will carry out your vinyl flooring to a very high standard at The Architecture Designs.