Choosing the right flooring for your home is a necessity to creating a better living space. Flooring is an important part of a home. It is used constantly, and it serves the purpose of helping us live more comfortably in our environment. It also has a significant impact on a home's aesthetic design as well as one's health. Some flooring options can prevent the buildup of allergens, including dirt and dust, which are harmful to health. For that reason, choosing the appropriate flooring for your property is essential. 
Generally, there are many types of flooring such as tile, carpet, laminate, vinyl, and wood. Deciding the right flooring to suit your needs is essential, as each type of flooring serves a different purpose. These are the best ways to figure out what flooring will work best for you!
Understanding Your Needs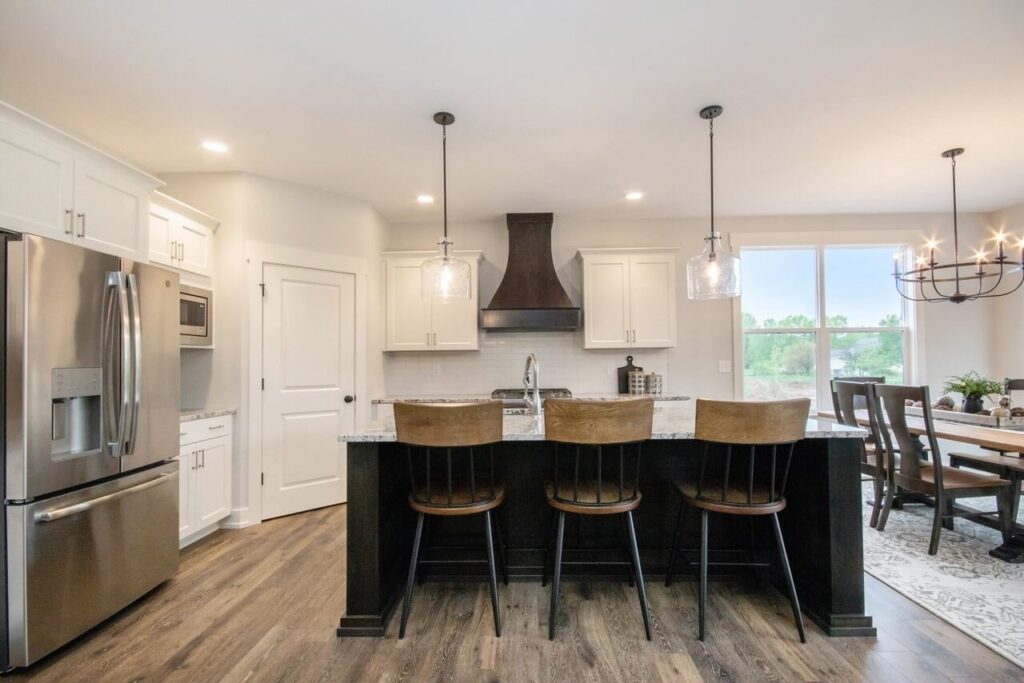 source: eaglecreekhomes.net
You have found a great home or are currently living in one but want to upgrade the flooring. Understanding your needs and what purpose you want your flooring to serve is crucial. Homeowners who have pets may want to look more towards tile or hardwood flooring as these are easier to maintain and do not absorb stains as easily. If comfort is more of a factor, then plush carpet may appeal more to you. Carpet will provide a nice landing pad for your feet. It is widely used in lounging areas like living rooms and bedrooms. Though carpet is more comfortable it does come at the cost of requiring more effort to maintain.
Carpet will easily absorb stains. Materials that are brought in on shoes, like dirt and rubble, are more likely to be absorbed into carpet. Cleaning is a consistent requirement. Shampooing and vacuuming and are needed on a regular basis. This is as oppose to hard flooring which requires much less maintenance. Flooring such as tile does not readily absorb the things carpet will latch on to. If you are regularly active, have pets, or simply do not want the worry of maintaining carpet due to a busy lifestyle, then hard flooring is the way to go.
However, if you consider your location as a determining factor in choosing your flooring, then tile flooring may be an excellent option instead of carpets or hardwood. This is especially true if you live in an area where it's hot and humid all year round. 
With that being said, understanding your needs is important to deciding the type of flooring you will buy.  Working with a company such as Flooring Pros will help you pick the right type of flooring for your home. With them by your side, you can take advantage of professional advice to help you make a sound decision. 
Types of Flooring
source: portico.com
Once a homeowner understands their needs and purpose they want their flooring to serve, looking at types of flooring is next. Understanding floor care such as frequency of floor waxing is also important.
The types of hard flooring frequently used in homes are tile (porcelain, ceramic, and natural stone), timber, laminate, and vinyl. Tile is great for areas of high activity in the home, like your bathroom and toilet area and kitchens. Tile is hard and very scratch resistant. Though tile is strong and will serve the homeowner well, it does come with cons. Tile is difficult to install and can break without adequate support. Timber is another type of hard flooring that can add a great look to any home. It is durable but can scratch and can shift in positioning. Timber also absorbs water and moisture so is unsuited for wet areas or high humidity. Treatment can make timber flooring resistant to moisture. Laminate floors are pressed fiberboard covered with an image of wood, stone, or tile to give it the desired look. It is then given a clear protective coating. Laminates are great for giving homeowners the look they want at a bit of a lower price point. They also are easily installed and are not at risk of being damaged by scratching. Better quality laminates are durable and come with warranties.
Upkeep with laminates is minimal. They also can be installed with under-floor heating. Vinyl flooring can come in tiles or rolls and is fixed by gluing in place. Vinyl has a wide range of profiles and colors. Like laminate it can mimic the look of other materials. It is durable and can get wet without buckling up. This makes vinyl suitable for bathrooms and kitchens. Installation of vinyl is easy and inexpensive. These hard floorings are great and serve homeowners in different ways but do lack the cushy comfort of carpeting. Carpet is made up of an upper layer of material attached to a backing. The material is often wool and other fibers such as polyester and nylons, which are twisted together and treated with heat. Carpets come in many colors, textures, and styles. Though carpet can offer more comfort within the home, it is more easily stained and vulnerable to water damage. Knowing the types of flooring on the market is important to finding which one will work best in your home.
Considering Costs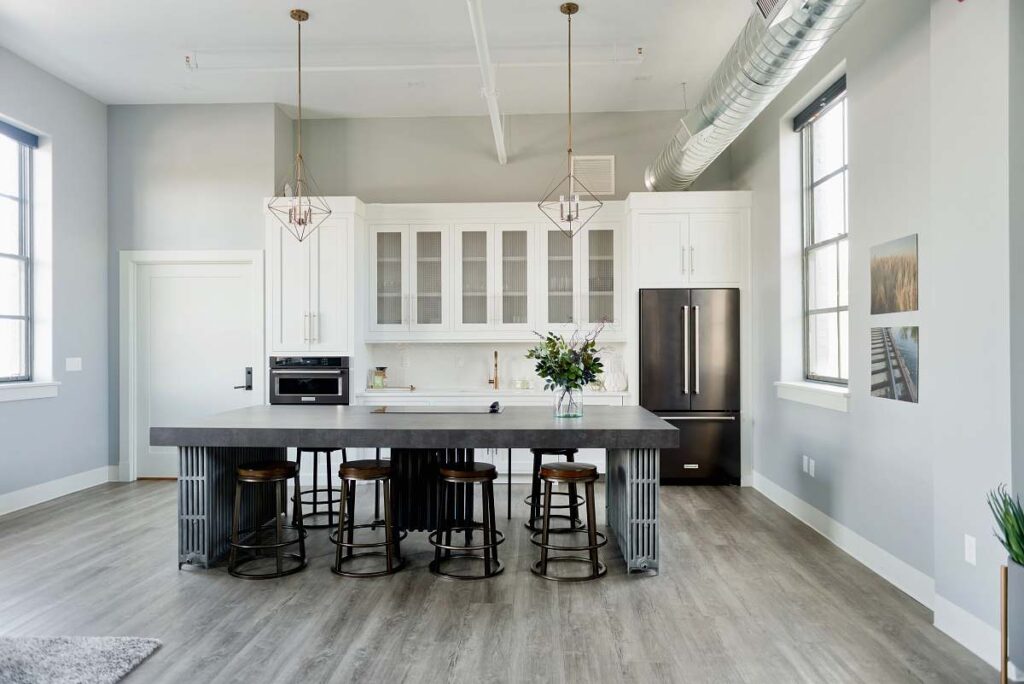 source: artzflooring.com
After a homeowner has recognized their own needs and observed different types of wood and carpet flooring the last step is considering actual costs of installation and upkeep. Timber flooring is generally 3-8$ per square foot and installation is quite difficult. Hardwood flooring also will also need to be resealed about every 5 years to protect it, adding to lifetime maintenance costs. 
If you're looking for timber or wood flooring that's easy to install, then parquet wood flooring can be an excellent option. Due to its distinct and repeating patterns, it can be a fantastic addition to your home without spending too much money. The wood flooring installation process wouldn't cost you much, unlike other types of flooring. 
But despite the ease of installation, you should take the process of laying parquet wood flooring seriously to achieve better results. Moreover, you should know that installing parquet flooring doesn't need to be a do-it-yourself (DIY) project. It would be best if you considered hiring professionals who offer quality flooring installation services at a reasonable cost. 
On the other hand, laminate flooring ranges from 1-6$ per sq ft. making it a very inexpensive option. Installation is easy and can be done by most people themselves. It is a great inexpensive alternative to traditional flooring. It is durable and many laminate companies offer warranties. Carpet being one of the most diverse flooring styles has a wide price range from 2-26$ and upwards per sq ft. It all comes down to the chosen material. Some carpets are made of affordable synthetic fibers, while higher end versions can be made from 100% wool.
Synthetic materials in carpeting are affordable and offer great longevity. Wool carpets are higher priced but also have a long-life expectancy, depending on foot traffic. Cleaning is also a constant need as carpets need regular vacuuming and shampooing to keep them looking sharp. Carpet is diverse in sizes and can be purchased in tiles for easy installation by homeowners themselves. Vinyl is an inexpensive option ranging for 1-8$ per sq ft. It can mimic the look of high-end traditional flooring materials, such as tile or wood. It is also one of the easiest types of floor to install saving a great deal on installation costs. Strong and durable tile costs about 4-8$ per sq ft. making it a costlier type of flooring. Installation is difficult and is recommended to be done professionally. Considering the costs associated with each type of flooring is important in choosing which one is right for you.
Conclusion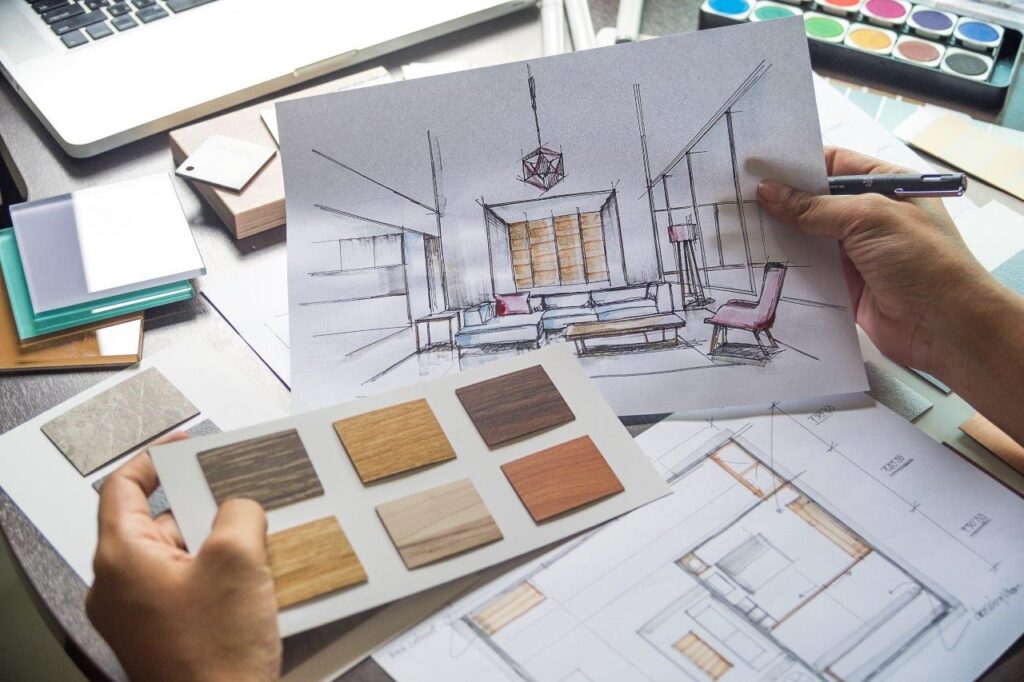 source: timberlinehouston.com
Making the right decision on the flooring your home will have is important. Understanding your needs, having knowledge of variations of flooring, and considering costs of installation and upkeep are all key factors in understanding which type of flooring will work best in your home. If a homeowner uses these methods, they will make a great choice on which flooring to install. Choosing the right flooring for your home will lead to greater satisfaction in your living space!