Dressing units play a vital role in your everyday life. It is the place where you mentally and physically prepare to confront the difficulties of the world. The more you enjoy this place, the better you will feel as the day begins. There are several ways to construct a dressing unit. Here are some ideas for designing your dressing unit in a small space.
First, Things to Consider :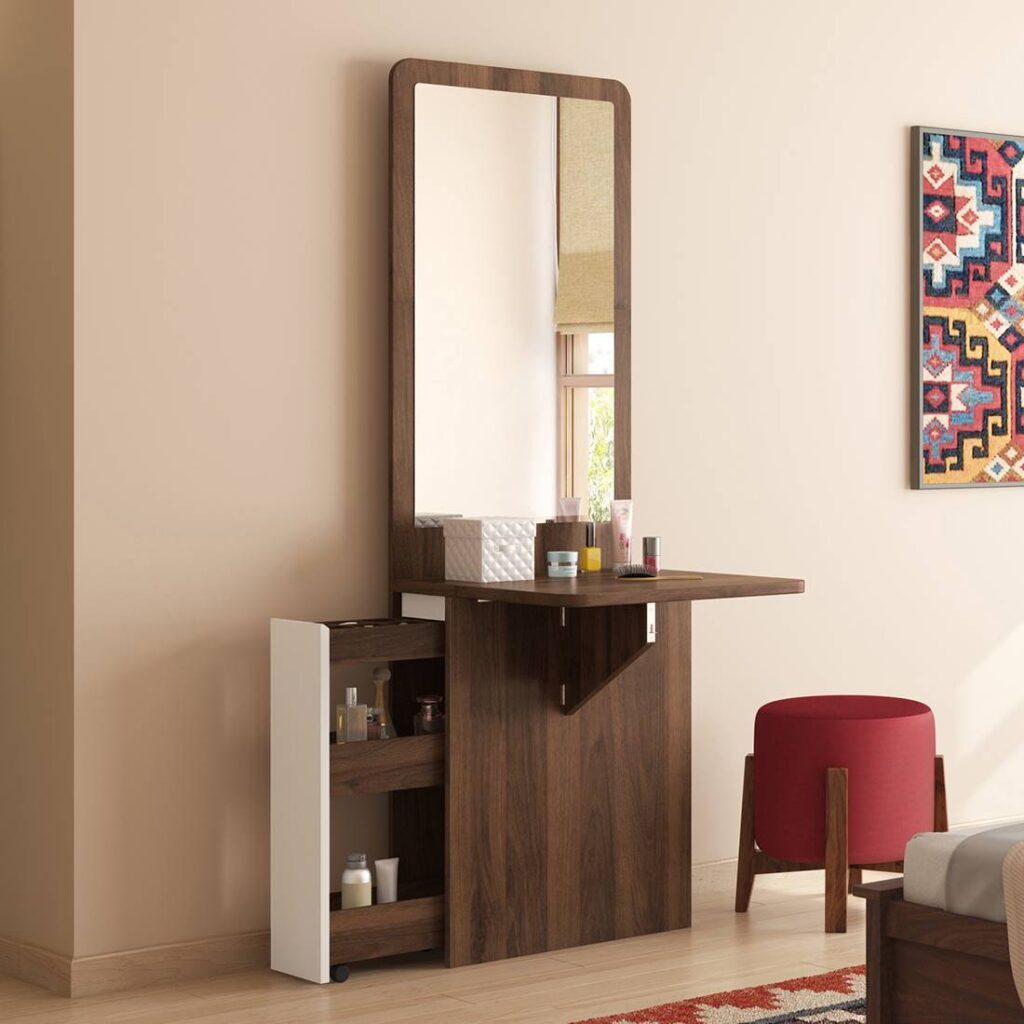 source: pinterest.com
Planning is required when creating a place in your house for a certain purpose. There are a few things to note. Before constructing a dressing unit, consider the following aspects.
Using Purpose
You must have a good concept of what you want from your dressing unit. You will be able to choose anything that needs to be installed in the unit based on your needs. Examine everything you own, including your shoes, clothes, and accessories. Even the choice for folded or hanging clothing must be considered. Consider the clothes you reach for on a regular basis, such as for work, and arrange them closer together to make your morning task easier. You will be able to create a better dressing table if you are clear about what you want from it.
Required Space  
source: pinterest.com
The next step is to determine the volume of space required. Depending on the amount of space available, you can either place a tiny dressing unit along the wall in your bedroom or designate a separate location to your dressing unit. The space between the bathroom and the bedroom is the most typical location for a dressing unit. A small passage going from the bathroom to the bedroom is sometimes designated as a wardrobe/dressing unit space.
Bright Light
A dressing table requires enough lighting. The correct illumination will allow you to view yourself as others see you. It will assist you in applying your make-up more effectively. Downlights can be excessively bright and harsh, therefore LED lighting is a preferable alternative. Dimmers can also be installed to provide a greater range of illumination options.
What's In Trend!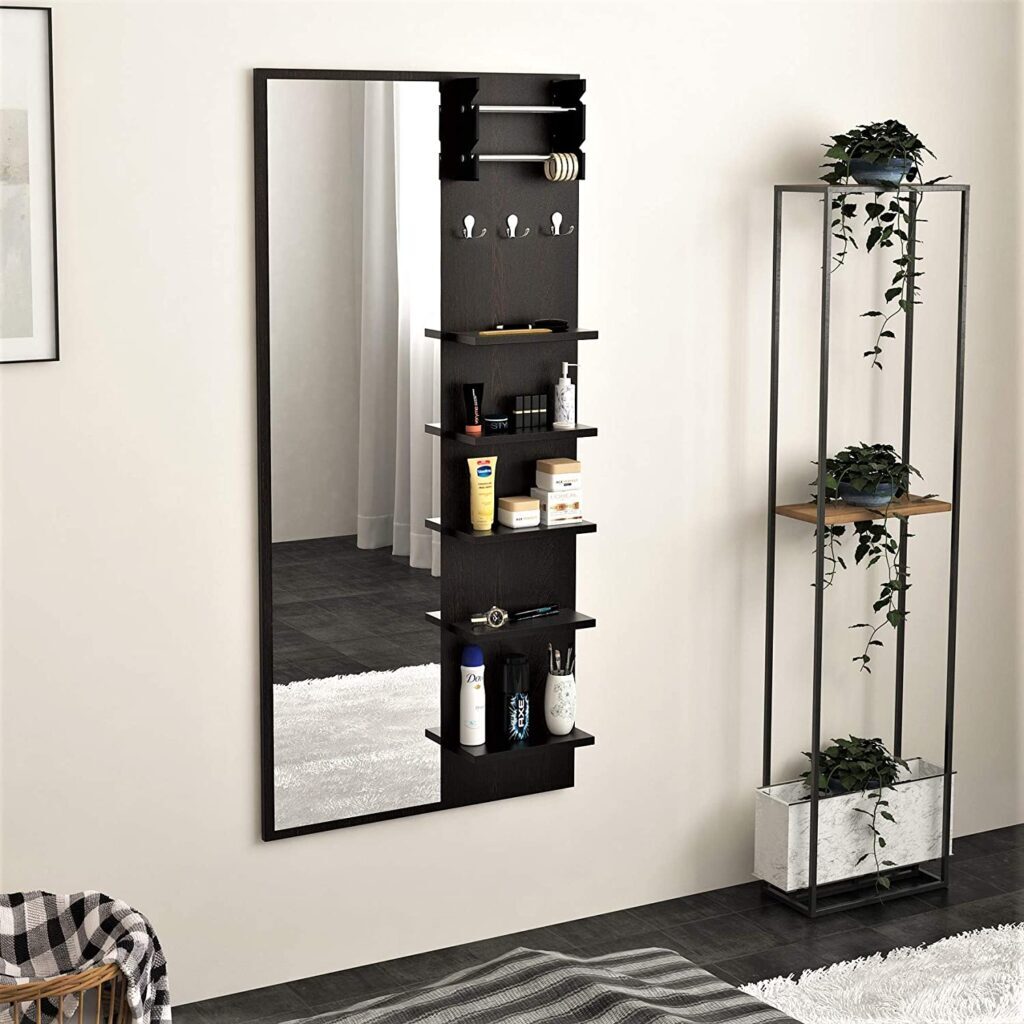 source: pinterest.com
Keep current market trends in mind. His and her dressing units are one of the most popular trends. Black walnut with mirror details for a masculine style contrasts nicely with exquisite detail work or silvery common for a feminine appeal. Other styles to consider are antiqued mirrors, silver leaf and opalescent paint finishes, glass tabletops, and elaborate handles.
Dressing  Unit in Small Space Ideas
Now that we've gone over the elements to consider, we can look at some dressing unit ideas & other suggestions for how to make your dressing unit more stylish.
Walk-in Wardrobe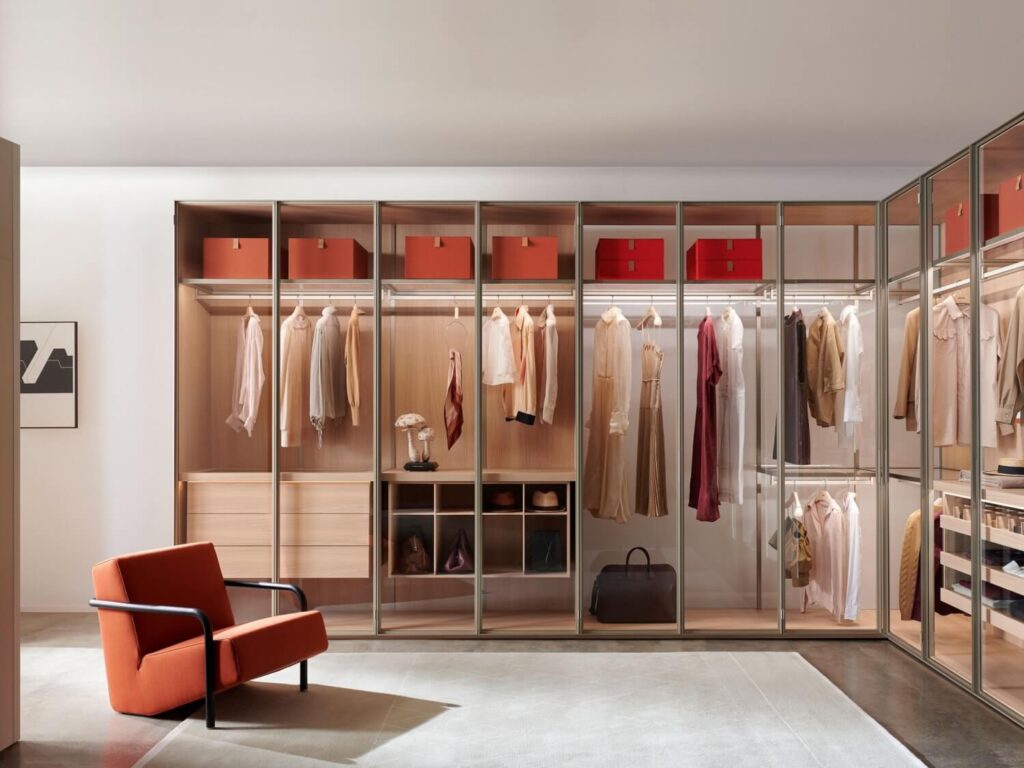 source: porro.com
A walk-in closet is a fantastic way to add storage and dressing space to your home. It's secluded and cozy, with plenty of storage. Given so much room, you have a lot of decorating possibilities. You can design a flexible area that can serve several purposes. It also has the advantage of separating the bedroom from the trial room. In this manner, you can try on many wardrobes while keeping the clutter contained within your own.
Highlight Mirror
Pop mirrors are a wonderful alternative if you want to minimize room while remaining trendy. You can use the extra area to exhibit a painting or other type of decor. A mirror that slides up or on hinges can be mounted on a dressing table. The mirror on the hinges reveals a storage place for all of your belongings. This helps to maintain the space nice and clean.
Dressing Unit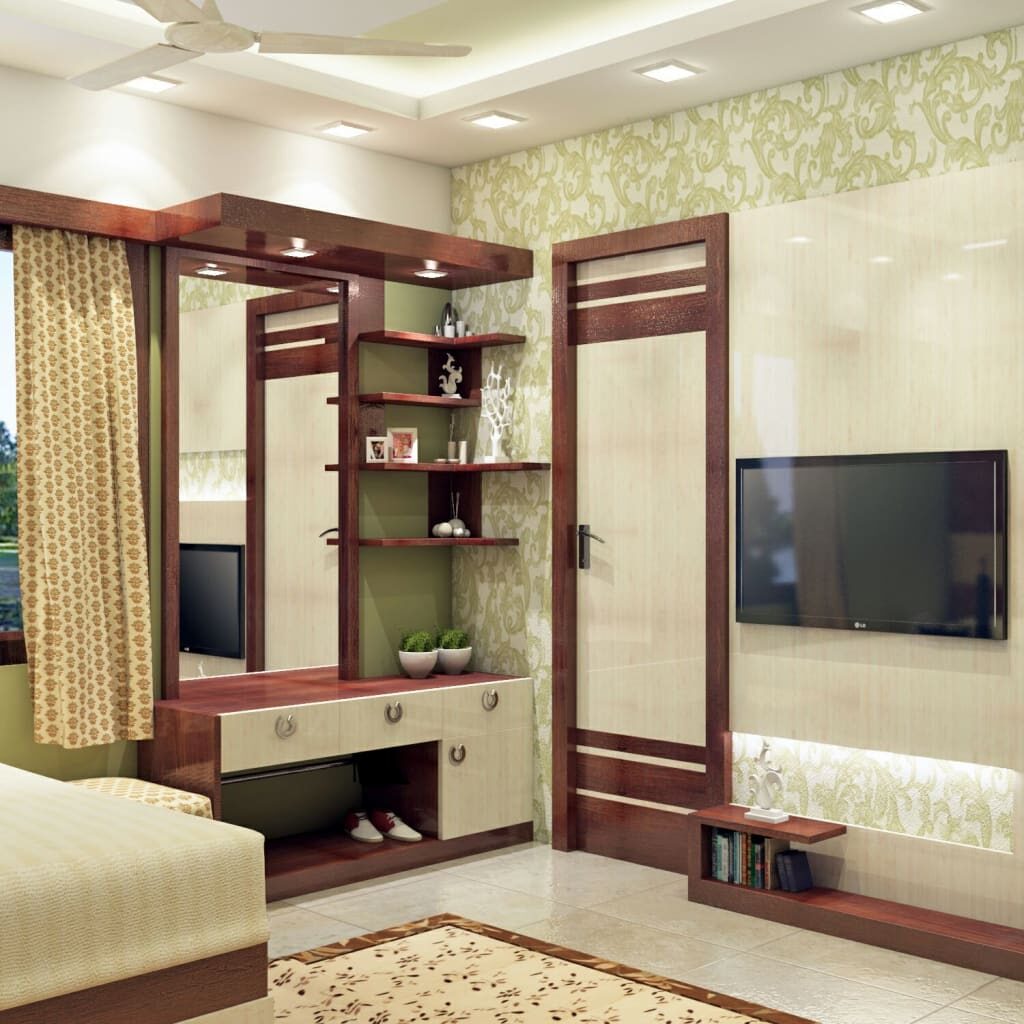 source: homify.com
If you have limited space but still want to dress elegantly, the dressing unit in a small space is a fantastic solution for you. Set up a place in your closet for a dressing unit. This basic and utilitarian design gives a touch of class to your clothing. You can either make an open space attached to the closet or one inside the wardrobe. It increases storage space and, when combined with adequate lighting, provides a tiny but cozy area.
Corner Spot
Bedroom corners are typically left empty. If this area does not obstruct any walkways, it could be used to install a dressing table. To make the most of the space, you can either place a regular dressing table against one of the walls or utilize a custom bent dressing unit. Because the unit will be small, add some elegance with an elegant bronze mirror.
His/Her Dressing Unit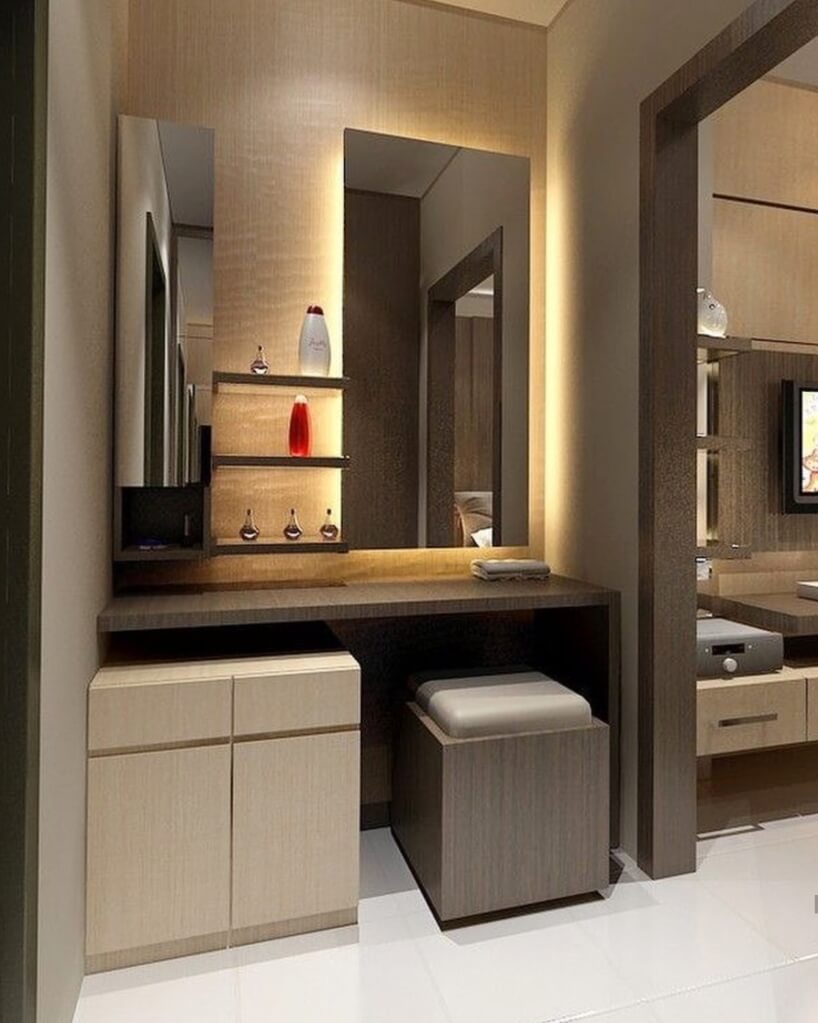 source: pinterest.com
A Mr and Mrs dressing table is the trendiest in dressing unit ideas, and it helps establish separate rooms for both individuals. The men's gloomy monochromatic tones contrast sharply with the delicate work of ladies. You can either make something similar but in a different color scheme or something completely new. This contributes to the wardrobe room's aesthetic appeal.
Smart Dressing Unit
If you only have a small amount of space, you can make a smart dressing unit that has numerous functions. Installing storage and a hanger rack is a fantastic way to achieve this. In the corner, a small dressing unit can be elegantly constructed. a rack for ties, scarves, and other accessories assists to free up a lot of space in the closet.
Wardrobe Dressing Unit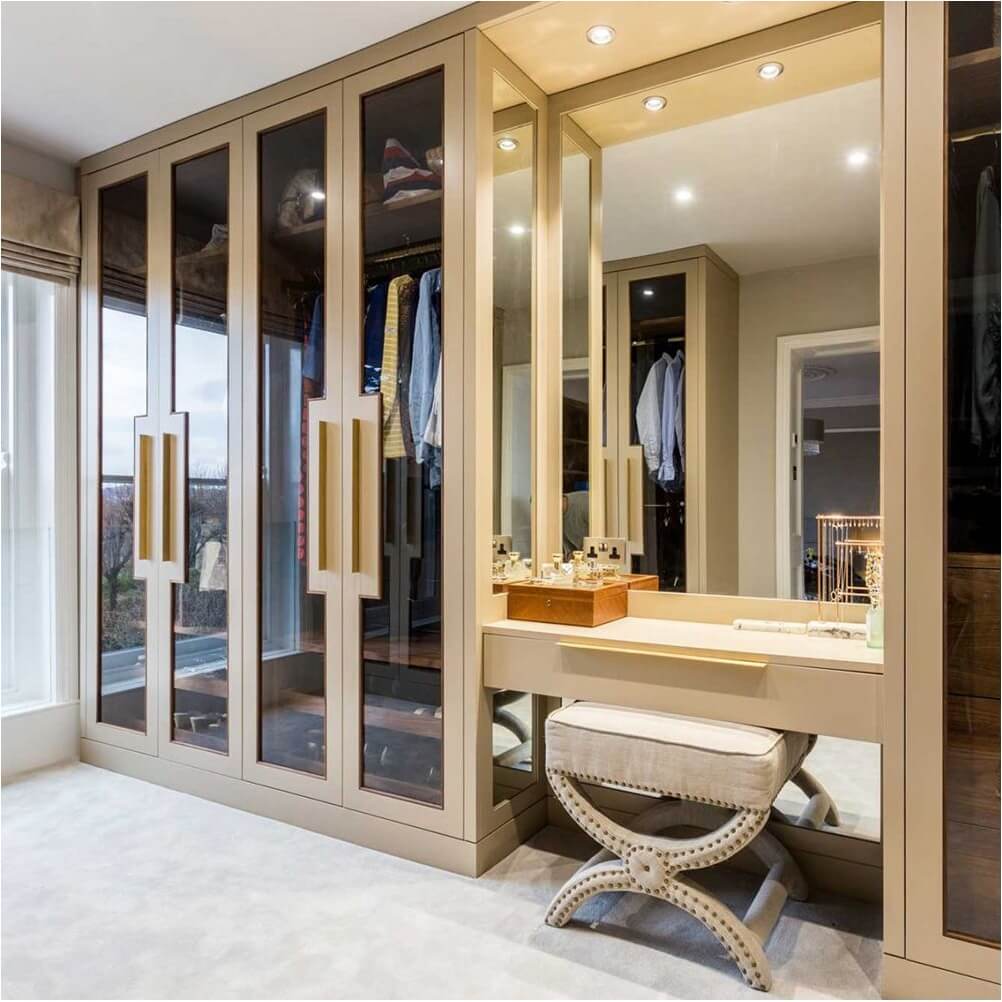 source: architecturein.com
This is an excellent option for you if you are short on room but still want to seem stylish. Set aside a space in your wardrobe to build a dressing table. This basic and utilitarian design adds a touch of class to your outfit. You can either make an open space attached to the smart dressing unit or one inside the wardrobe. It increases storage space and creates a tiny yet personal area with the use of adequate lighting.
Take Away
You can style your dressing unit design in various ways. Your only limitation is your own imagination. After you've evaluated your space and storage needs, you can design your unit however you want. The concepts and thoughts mentioned above will serve as a stepping stone for you to take your own path.