No matter how much you love bold hues and patterns, you can't deny that there'll always be a soft spot in you that loves white and squeaky-clean bedding. Despite the different trends and options available in the market today, there's no other color that'd feel as inviting and cozy as white bed linen. The neat and crisp touch white bedding adds to the bedroom is more than enough reason to stay snuggled up as you enjoy your much-needed me time.  
It's no wonder hotels won't settle for any other color of bedding in their comfy rooms. It's their way of showing their customers and guests that you can expect cleanliness and freshness whenever you'd check-in and spend a night or two. After a long and tiring day, who wouldn't say no to white and fresh bedding as you lay in the bed and sleep the night away?  
Why Choose White Bedding?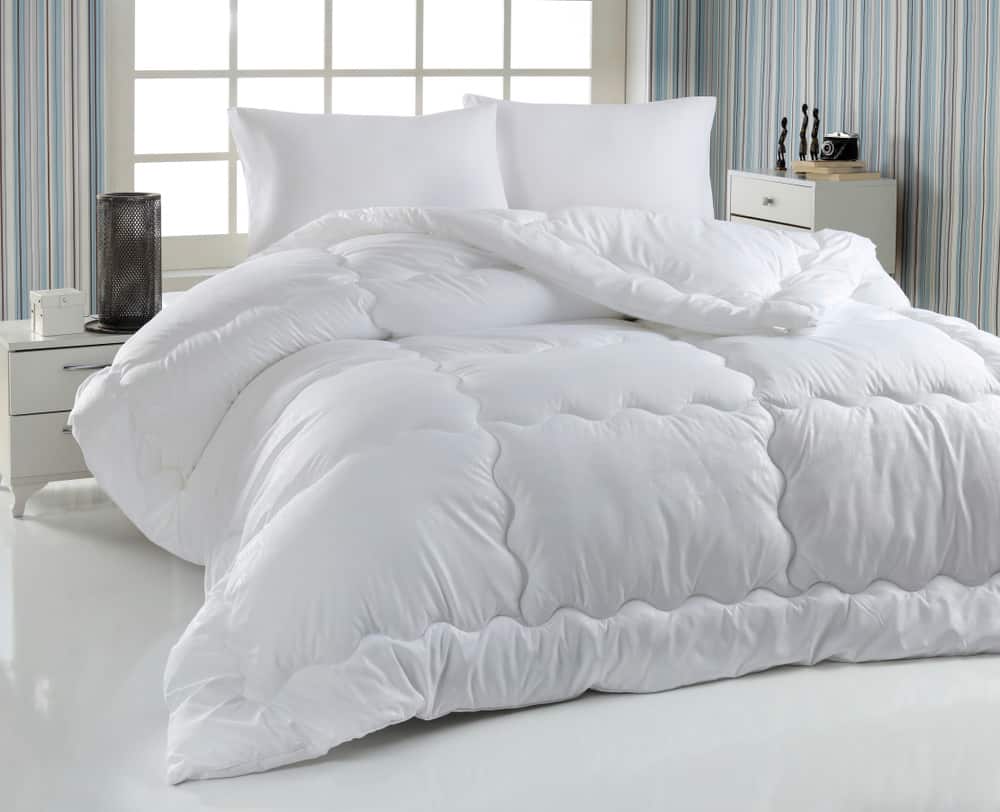 White bedding may seem boring and plain at first glance, but such a simple color can actually lull you to sleep better than any other option. Just one look at a freshly made bed with clean and fresh sheets like this white cotton bedding from Beddable could make you want to jump right into it and enjoy a good book or cuddle with someone you love.
Additionally, there are other surprising benefits of white bedding you may not be realizing yet:
You Need To Wash It More Often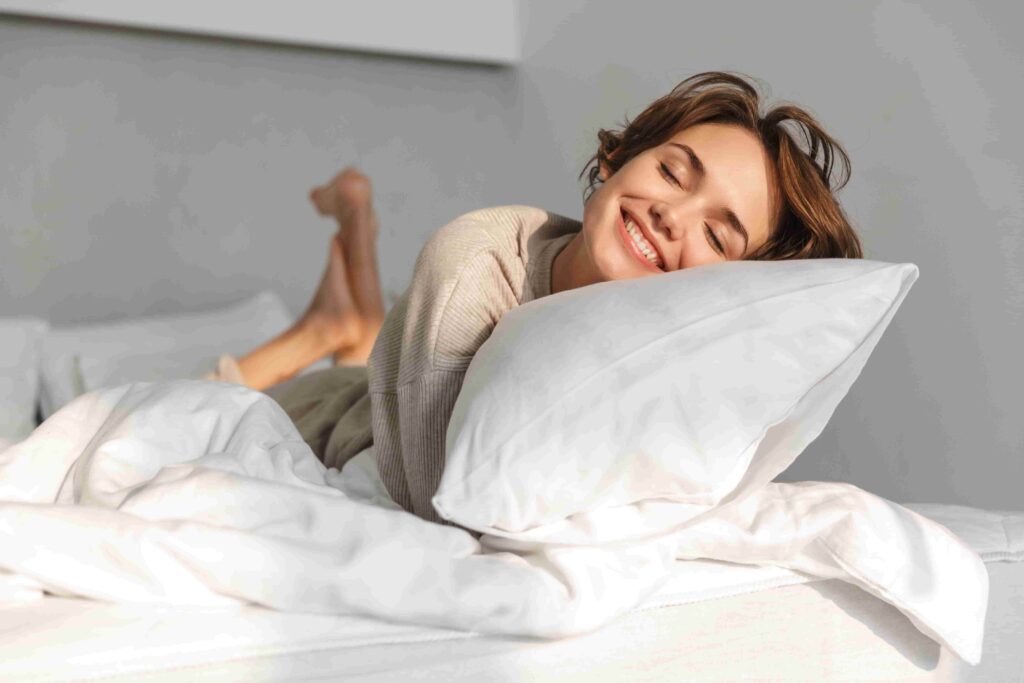 Admit it or not, everyone's guilty of not washing or changing sheets nearly enough. Imagine how much sweat, dirt, drool, and other residues get in there every night with you. Not to mention the germs it can accumulate. If you have dark-colored or patterned bedding, you won't see or realize how dirty it already is. It can go for days or even weeks of not being washed, and no one can't tell if the linens are stained, soiled, or even greasy. 
With white bedding, dirt and other elements that could stick to it won't go unnoticed. So, you'll be somewhat compelled to wash and change them frequently, which should be a good thing. Maintaining a clean, calm, and fresh sleeping environment have good benefits to your overall wellness in more ways than one.
The Color Is Gender-Neutral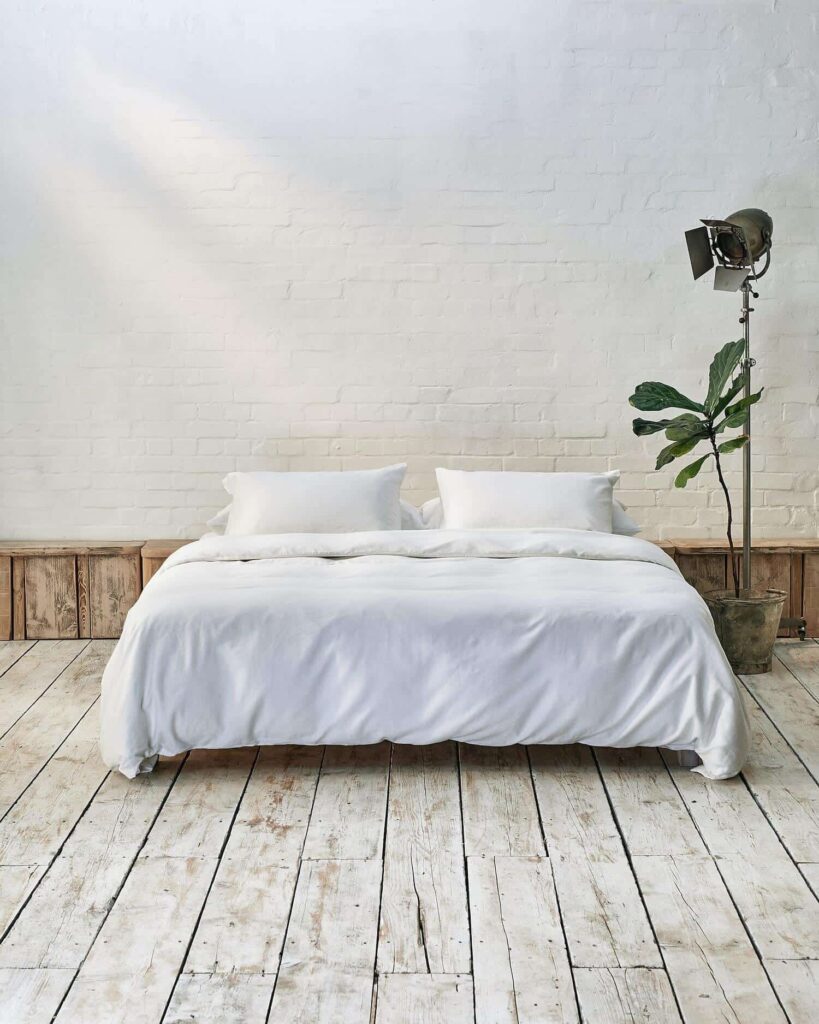 "white bedding set from beddable"
White bedding is popular among couples who want to strike a balance in a room where they spend most of their intimate time together. Florals and other artsy patterns would be too feminine while dark colors are often masculine in appeal. If you're looking for a gender-neutral color, white is a good option. It's one of the reasons why engaged couples would list white bedding in their registry list as a gift preference.
It Offers A Clean Canvas 
Not everyone has a knack for interior design and home decorating. Some people find it tricky to decorate their bedroom or mix and match different textures and patterns. When you have white linens, they serve as a clean and fresh canvas you can use as you work your way around decorating your personal space. 
White bedding makes it easier to plan what wall paint would be perfect for the room's layout. You can also choose which other accents to add, whether furniture, hanging art pieces, or indoor plants. The calming and refreshing color of white balances all the different hues and designs you see inside any given space.
It Gives You That Five-Star Hotel Ambiance 
Everybody loves hotel rooms and their luxurious ambiance. The most contributing factor to such an atmosphere is the bed's comfortable appearance. Any type of bed or mattress would look instantly lush and inviting when it's covered with crisp and perfectly white sheets.  
No matter how tired you are the whole day, coming home to your luxurious bedroom makes you feel like you're staying in a five-star hotel.
It Goes Well With Anything 
People have different preferences when it comes to what they wear or use, particularly in the bedroom. Some might go for a vintage vibe while others prefer a bohemian or tropical theme. Regardless of the style you want or have for the bedroom, white linens would surely go well with it. There's something about the simple yet elegant appeal of this bedding that brightens and lightens everything around it. 
The versatility of this color makes it relatively easy to pair with anything. You won't need to add anything else to the bed because white bedding already lends that cozy and pleasant look that'll surely delight anyone. 
It Always Looks New And Crisp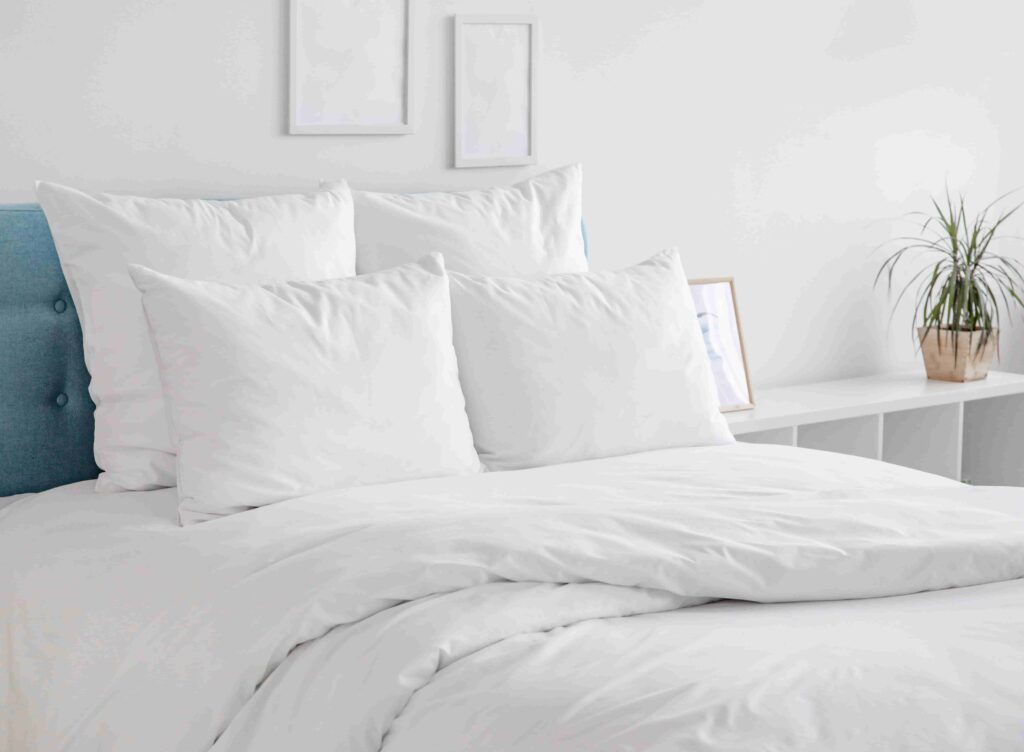 Another benefit of white linens is they always look new and crisp no matter how long you've been using them. Unlike with other colors or sheets with prints that tend to look worn out after a while, white bedding (especially if you go for an excellent quality of linen) won't lose its charm even after months of using them. 
So, when you're having guests who'll be sleeping over for the night, you don't have to worry about using your sheets because they'll still look and feel new, which would impress your friends and family.
Final Thoughts 
White bedding has always been a popular choice among homeowners. No matter what your style or interior décor choice might be, white blends well with anything and won't stop you from showing off your uniqueness. Styling your bedroom has never been easier with a fresh canvas, and your bedding will help you have just that. 
Regardless of how old your sheets are, the white color makes them look new, fresh, and crisp after each wash. White is also gender-neutral, which is perfect for couples or those who don't want anything too girly or masculine for their sleeping haven. 
It offers several surprising benefits you can't get from other bedding colors and patterns. If you want to permanently get that five-star hotel ambiance and the luxurious feeling you have upon waking up in the morning, go ahead and stock up on different white bedding and linens in your closet.