So you have decided to give your bedroom a makeover and are looking for some Luxury bedroom designer tips? Whether you are doing it yourself or have hired an interior designer, there are some basic things you should keep in mind. The bedroom is one of the most important rooms in the home, so you should give it your all attention. It is also one of the best areas to get any type of makeover. That means that if you want it to sparkle, it will. Here are some Luxury bedroom design tips to help you achieve the new look you are after.
Quality Bedroom Furniture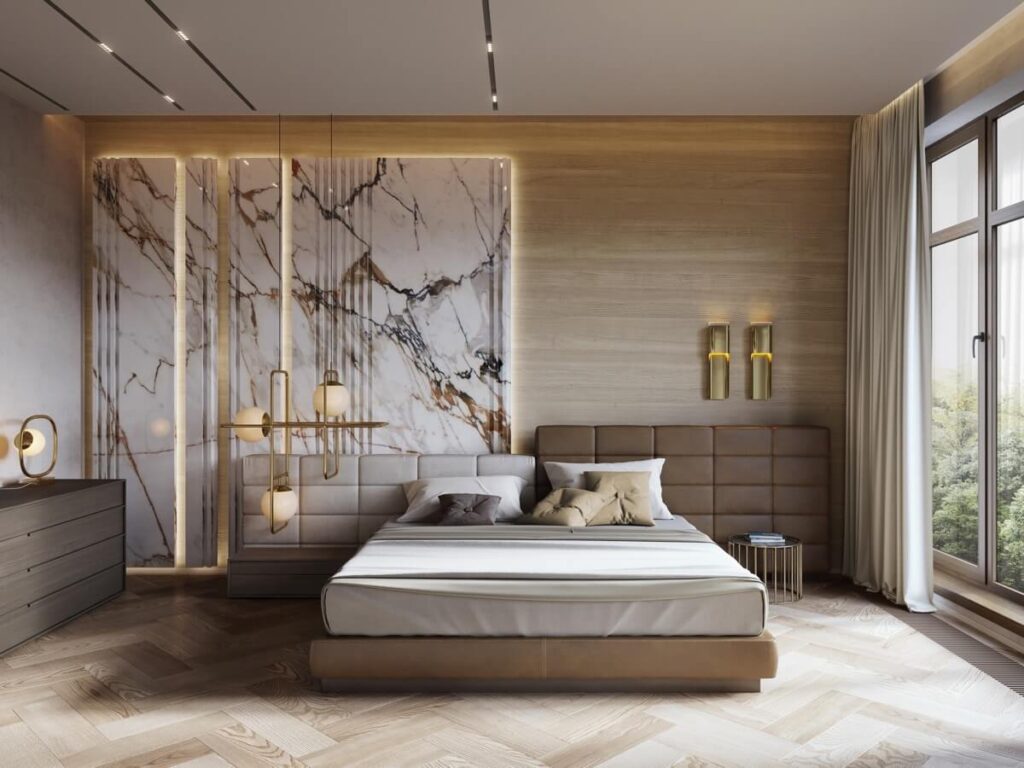 source: home-designing.com
Bedroom furniture is one of the most important pieces of any bedroom. Whether you are buying new furniture or simply updating the ones you already have, you should keep quality in mind. If you purchase quality furniture you will save money, which, in turn, you can use in other areas of your house. You will also be more pleased with the results. Bedroom furniture is one of the most expensive pieces of luxury purchased in a luxury home. Therefore, when selecting the bedroom furniture, try to match it with your bedazzling decor. A classic and elegant bedroom set, whether it is a four-poster bed or an intricately designed dresser and side table, should be carefully chosen to complement your luxurious bed.
Choosing the Right Color Scheme And Theme
One of the most important Luxury bedroom designer tips is to choose the right color scheme and theme for your room. Most people make the mistake of choosing an interesting color scheme, such as red, which is often associated with passion and energy. However, it is best to choose a color scheme that matches the furniture you already own. For example, if your bed comes in brown leather, it would be a bit too bold for a red-dominated room. Choosing colors and themes that complement the style and material of your existing furniture will make your bedroom look much larger and brighter.
Choosing Colorful Accessories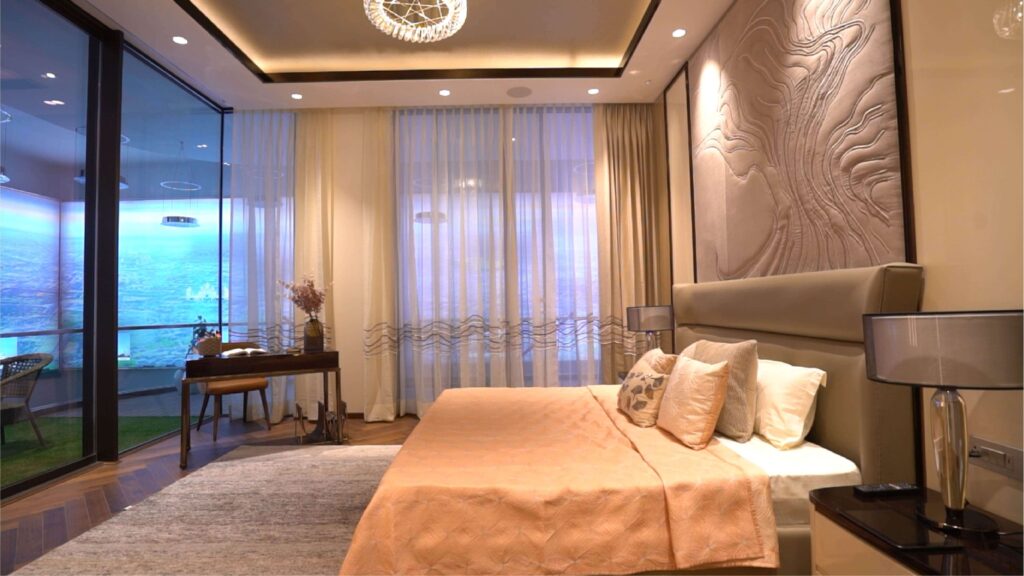 source: unitygroup.in
Another of the most popular Luxury bedroom designer tips is to add bright and colorful items to the room. Bright and colorful throws, posters, and wall art can brighten up the room and make it look more playful. They also give the illusion of space, allowing more open and clear space to move around in. One way to give the appearance of space in a room is to place large mirrors on both sides of a bed, one above the other. 
You can also make the look of your bedroom even more unique by adding some interesting accessories to your bed. Things such as a vase or pictures of flowers can add a great look to any bedroom. It is also important to find accessories that are a fraction of the cost of the designer pieces.
The Bed
A bed is only as comfortable as the comforter or bed covering that goes with it. When selecting bed linens, it is important to consider that it is washable, to maintain the luxury feel of the room. It is also important to choose a sheet that is not only attractive but also durable.
Choosing the Right Mattress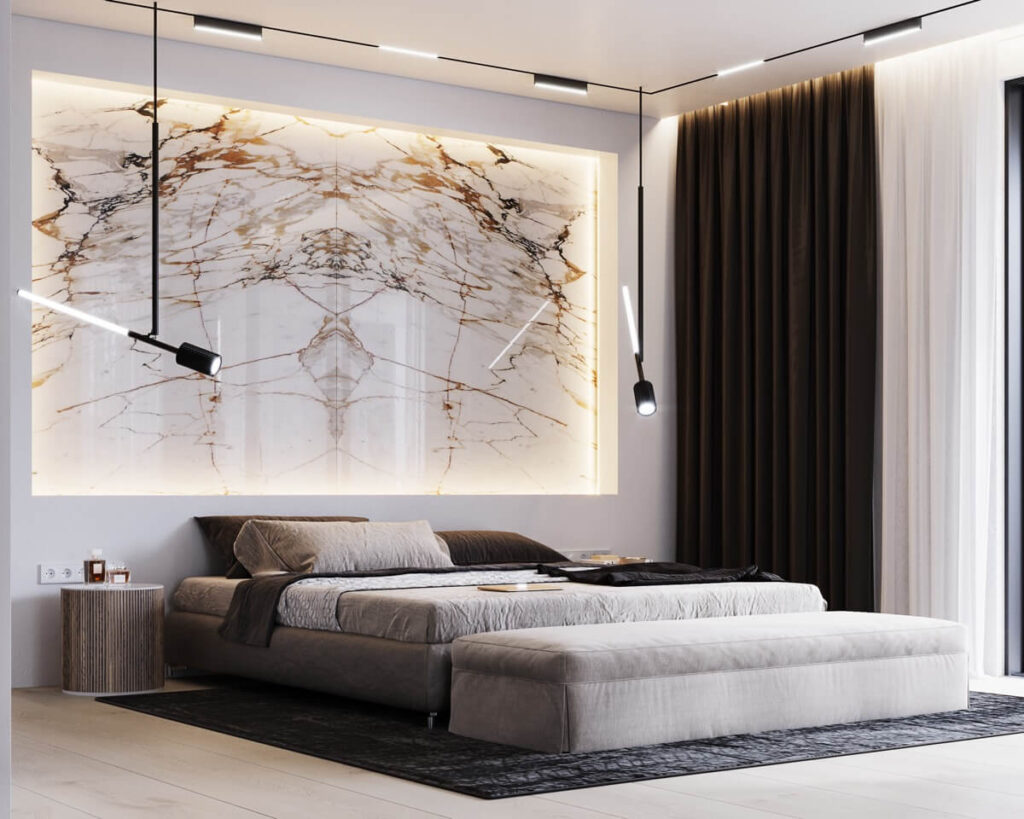 source: shreyadesigns.com
Luxury should not only mean that it is aesthetically pleasing, But they must also provide the "said luxury" that they promise, and the most important part of a bedroom is the bed and the mattress to sleep on therefore you must choose your mattress carefully after analyzing your various needs and requirements. The mattress's ultimate goal must be to provide you with a painless sound sleep. Among all the available mattresses, one mattress type is known for its durability and comfort. Euro top layer is firm as it is a sheet of fiberfill and foam padding which is strengthened by a woven layer sewn into the bottom. It not only promotes deep restorative sleep it is also the perfect mattress to cuddle with your favorite movie. Play with your kids and snuggle with the ones you love.
Choosing the Right Upholstery
Another one of the important bedroom designer tips is to always consider the surrounding room's layout before making changes to the room itself. The window treatments of the room should be thought about and planned for. Consider what kind of curtains and other fabrics would match the color and design of the bed and its surrounding decor. There is no reason to have dull curtains if the room is decorated beautifully.
Utilizing Stylish Mirror for Style
Placing stylish or designer mirrors on either side of the bed gives depth and luxury in an otherwise ordinary simple bedroom. Again choosing a mirror that is uniquely shaped or with the tampered finish just makes the bedroom more elegant and fabulous.
Storage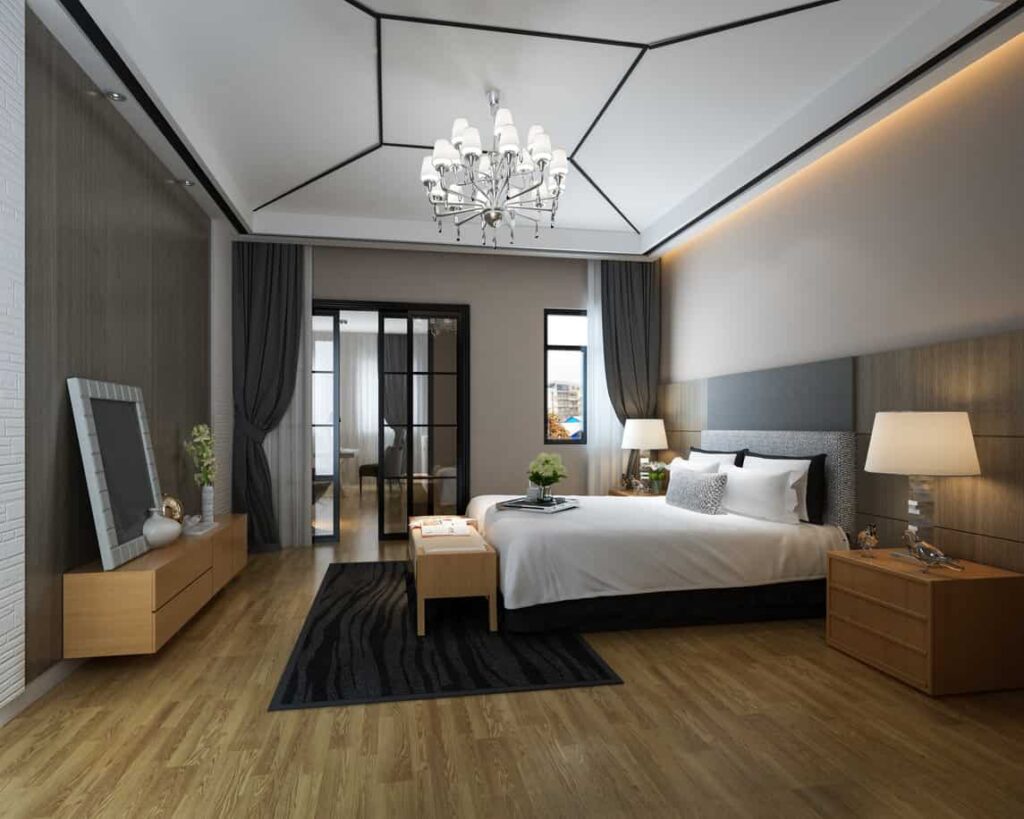 source: homestratosphere.com
Your bedroom must have enough storage so that you can keep all of the designer pieces you have purchased. Having everything organized will help you to have a great-looking room. You want to have enough storage to hold all of the items that you accumulate throughout the years. You can save a lot of money by having all of your furniture and other items in one place.
So finally after deciding what all items would be added to your room to signify luxury you then have to find these items in stores up around your corner in your neighborhood. Though you won't find all these things in a particular store. You can let the internet assist you in finding a store finder that usually keeps the items that you need. Or in the case of the mattress, you can go to the choice of your mattress website and then find their nearest store and then you can pay a visit to the store and choose the mattress of your choice.
Conclusion
A luxury bedroom can be decorated to a high standard with the assistance of a qualified and experienced interior designer. A reputable interior designer can help you in every aspect of your room's design from choosing the right paint color to selecting just the right furniture, to selecting the perfect lighting. These specialists have years of experience and expertise in the design of luxury bedrooms. They will provide you with their knowledge and expertise and help you in all aspects of your luxury bedroom design. If you feel bored with your bedroom, or if you want to change the appearance of the room, you need to turn to the best luxury bedroom design tips for ideas.