You have been looking into your property's roofing options but not yet sure whether the Duro-last roofing system is your right choice. The truth is that the Duro-last roofing system is one of the best roofing alternatives. It comes with numerous benefits.
One of the most important investments you can make is in your roof. A Duro-last roofing system offers the quality you would need on your roof. However, you can only maximize the benefits of hiring a professional roofer to help you install the roofing system.
Thankfully, most reputable roofers that offer metal roofing in Lubbock can also help you install the Duro-last roofing system. So, how does the Duro-last roofing system work?
What is a Duro-Last Roofing System?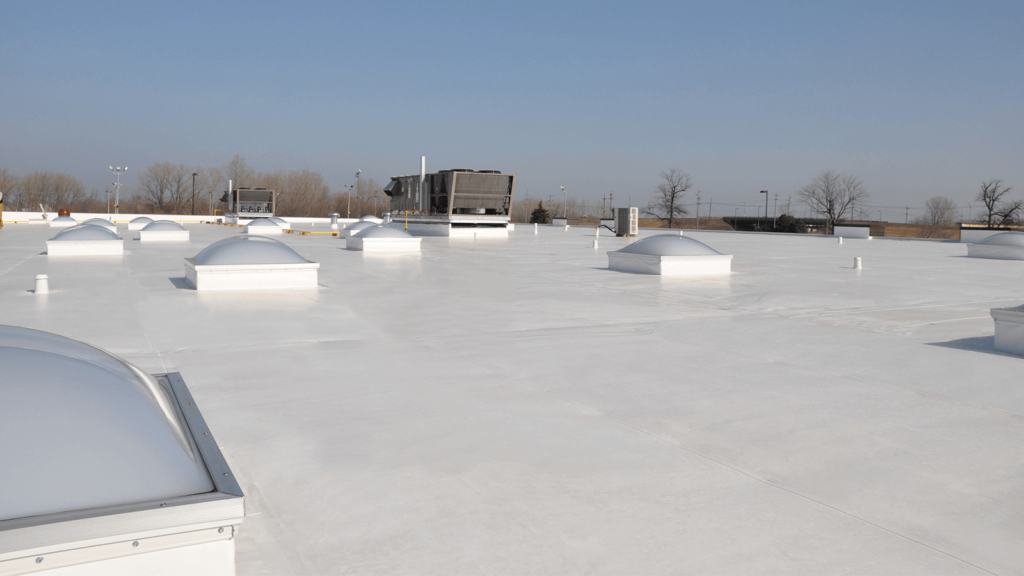 source: duro-last.com
The Duro-last roofing system is a sturdy, long-lasting, and custom fabricated single-ply membrane. It's ideal for industrial and commercial buildings with flat or low-sloped roofs.
The membrane comes with a thermoplastic formulation to get a sealed and durable roofing material. Also, the flexible membrane endures temperature variations and meets all wind code and fire necessities.
The custom-fabricated Duro-last roofing membrane meets your building specifications, accessories, and details. The assembling of all the required roofing components happens in a factory. Then, they are transported to your construction site for installation.
Benefits of Duro-last Roofing Installation
When you want to repair or restore your roof, you need a system that offers long-lasting results and protection. The best roofs are resistant to chemicals, the environment and are highly watertight. With that in mind, here are the advantages of Duro-last roofing.
Faster Installation and Less Disruptive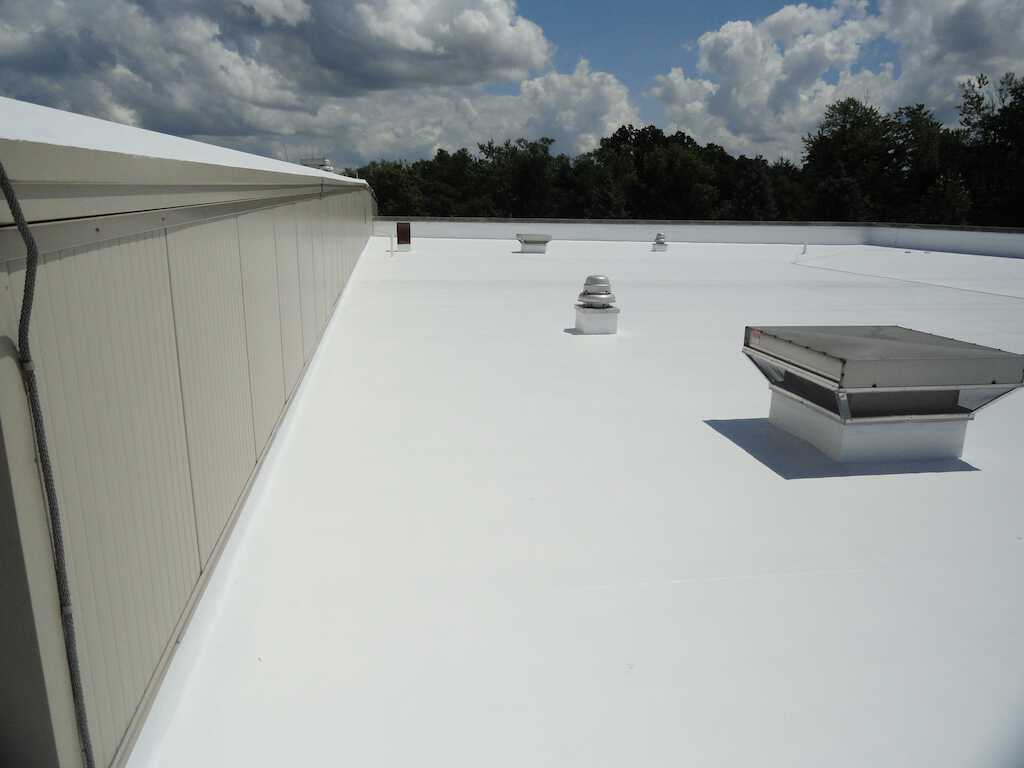 source: reflectivecoatingsllc.com
Duro-last roofing systems are accurately fabricated in a factory-controlled environment. That makes the installation fast with more negligible interference to your business. 
Expert roofers can install the new system over your existing roof. That helps save time, allows business continuation, and stops sensitive equipment and machinery from being exposed to elements. It also prevents the costs of tearing off and disposing of old roofs.
Lower Energy Cost
The Duro-last membrane, especially the white one, comes with the highest retained reflectivity of any single-ply membrane. That enables you to save money on cooling costs once you opt for the Duro-last roofing. The savings on cooling costs can add up over time, making the roofing system an ideal long-term investment.
Minimal Repairs
The weakest spot of any roof is at the joints between two or more pieces. But with Duro- last roofing systems, you are sure that the system fits your rooftop shape no matter how unique or complicated it is.
The Duro-last roofing membrane comes prefabricated to reduce onsite seam welding. The membrane also makes the installation stress-free and more precise. The flashings also contribute to reduced labor and chances of leaking.
Water Resistance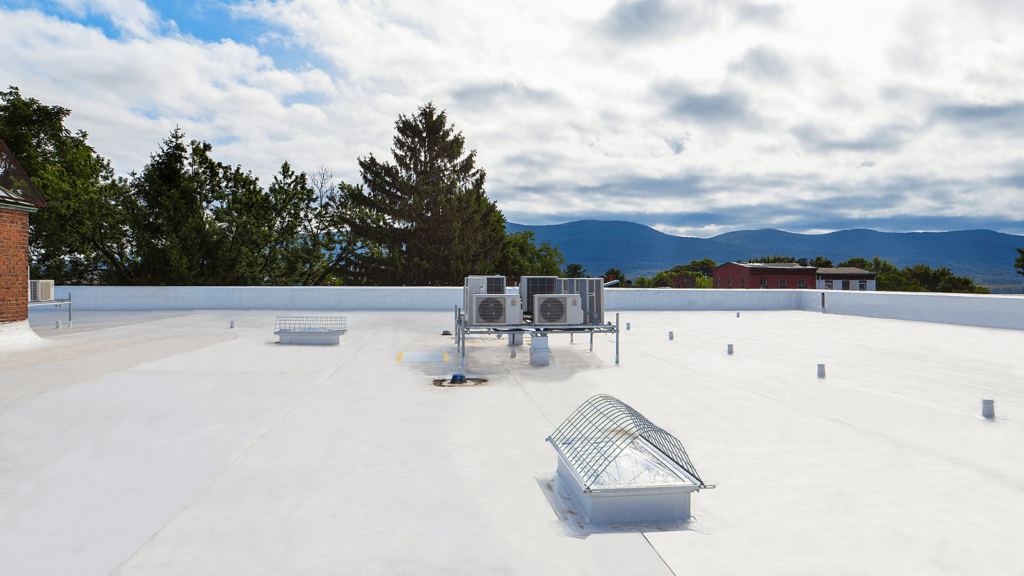 source: duro-last.com
The Duro-last waterproof feature is a plus when roofing your structure. With a membrane made of materials used for pool liners, Duro-last roofing guarantees total water resistance.
Water leaking on your roof can lead to substantial repair bills due to damages. So, investing in a Duro-last roofing system saves you all the stress since it prevents water from getting into your building.
Custom Fabricated
Despite Duro-last roofing presenting competence and permanency, they also come tailored to fit your rooftop and meet your complete roofing needs. Besides, it comes in various shapes, sizes, colors, and panels to attain your ultimate exterior design.
Since the roofing is a single-ply material, your Duro-last roofing installation expert will only get the exact size of the membrane for the roof. This prevents the usage of numerous raw materials that may go to waste.
Exceptional Strength
Duro-last roofing is outstandingly robust. The roofs hardly break down under the weight of pooling water or fallen tree branches. The roofing system's design also withstands the pressure of almost two hundred pounds or more per inch. As a result, you get complete confidence that your roof will be able to hold up even under harsh conditions.
Best Tips On How to Maintain a Duro Last Roofing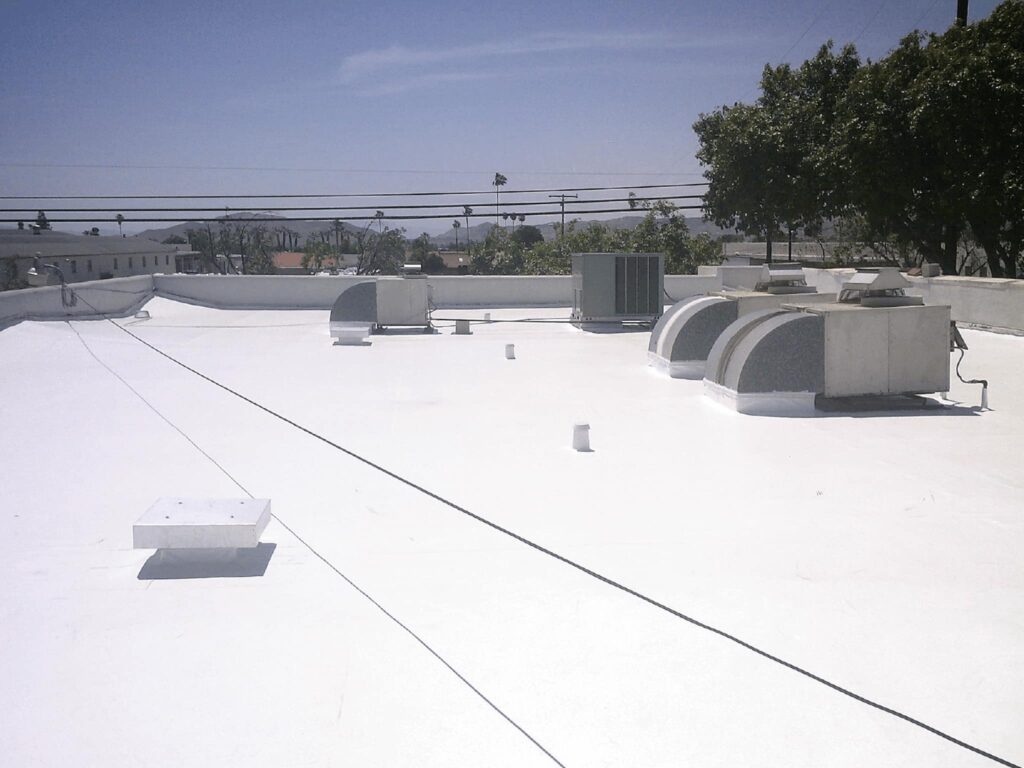 source: pinterest.com
It is crucial to maintain your Duro-last roofing for extended longevity of the roof linings lifespan. You can do some things to ensure that you get the most out of your Duro-last roofing system, including the following.
Drainage
Make sure your roof has positive drainage to prevent water from pooling. The weight of too much pooling water may weaken or damage the structural integrity of your roof. The water can also damage your Duro-last roofing system.
Ensure the drains are clear from debris such as leaves, drink containers, or any other item that could block your drain. If your place is close to trees and leaves, inspect drainage clogs at least twice per year.
Cleaning
Permanently remove common debris like leaves from your roof. Also, snow is another concern and should either get scooped or pushed from the roof. Accumulated snow can add considerable weight to your roof or melt and pool up during warm weather.
Cleaning also eradicates dirt from the membrane surface, permitting better inspection of the membrane integrity and reviewing the typical wear. Thankfully, a clean roof gives an appealing appearance and helps with solar reflectivity, hence aiding energy efficiency.
Sealants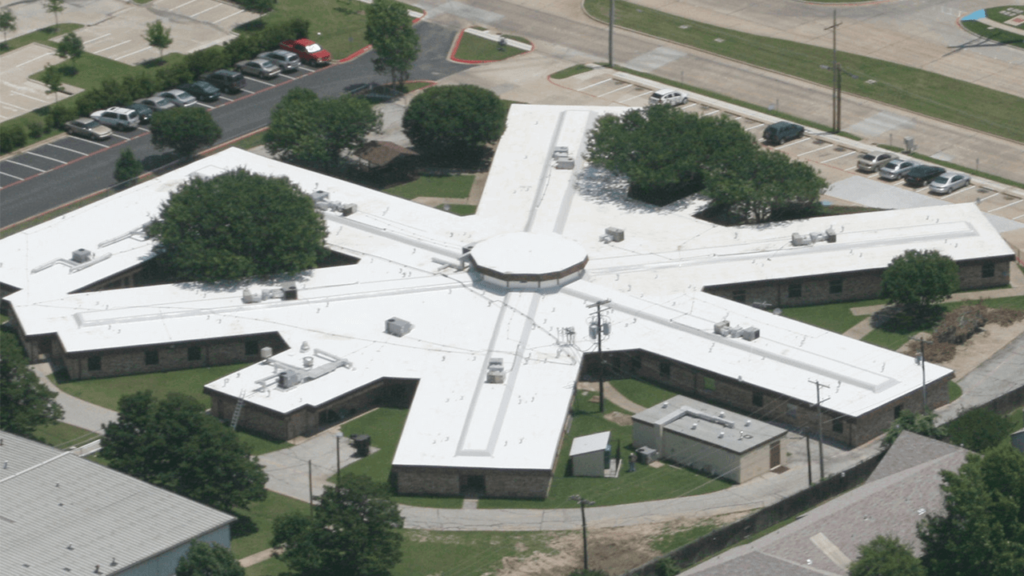 source: durolastroofers.com
Sealants can crack and pull away from walls and split over time. Duro-last roofing uses the best quality sealants. However, due to the excessive strains put on the sealant areas over time, the seal is likely to break down. Therefore, it is crucial to inspect all metal flashings, expansion joints, counter flashings, and pitch pockets.
Scheduled Maintenance Inspections
Always perform two thorough inspections on your Duro-lasting roof membrane every year. The best time to do the inspections is to check any damage, drainage blockage, or any other adverse effect during the spring, after the winter.
The second roof maintenance inspection should occur in the fall of winter. This ensures that all seals are in good condition to prevent any snow from leaking into the structure.
Final Words
A Duro-last roofing system is one of the most valuable roofing materials. It consists of flame retardants and elements that absorb U.V. rays from the sun. Thankfully, the cost of installing a flat, commercial roof is minimal, helping you save a lot of money.