Patterned Floor! A Yes or a No?
Bored of those dull and plain floor tiles? Now is the right time to upgrade them with the stylish and unique patterned tiles that are back in trend in 2021. 
However, since one doesn't want to do the flooring, again and again after every couple of years, it's probably best to choose the pattern carefully so that they appear timeless and eternal, and not a pattern that may become dated soon. Since tiling is an investment decision that one can't take repeatedly, it's best to consider all the aspects and do it right. Choosing a timeless trend that not only complements the interior of the place but is also easy to maintain would be an excellent strategy. 
Floor tile patterns are largely inspired by the European culture, where patterned floor tiles are on top in popularity. Seeing how these trends are on the rise in the tiling industry globally, we need to discuss how they just add a kind of personality to the room.
The Prerequisites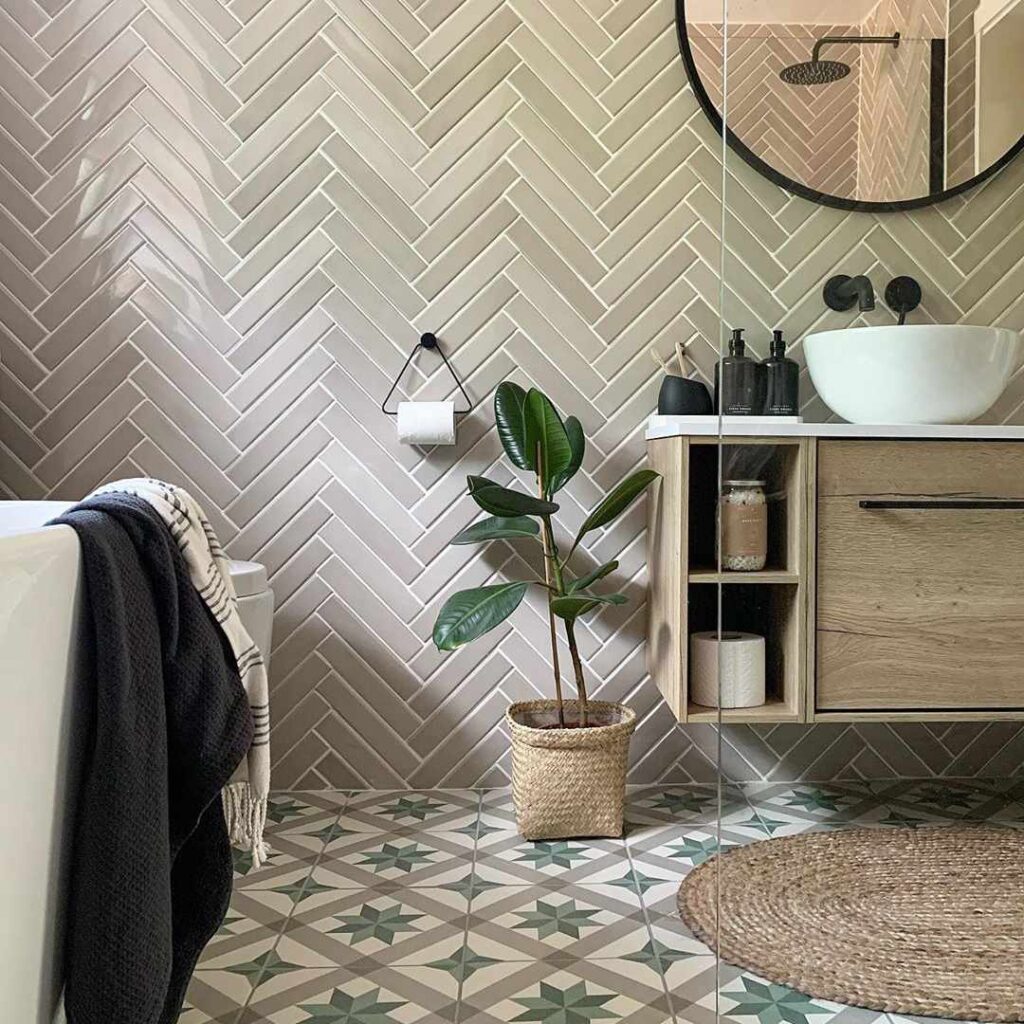 source: thespruce.com
Before you finalize the decision of what look you want to go for and which tiles you are choosing, you should think about the façade of your whole place and analyze what all will go with it. You should go through the current trends of tiling with the help of blogs or magazines. The main aim should be to not go against the style of the house but to compliment it. 
Compliment, Don't Contradict 
Before deciding what patterns or styles to go with, analyze the look of your house, whether it's a modern-day trendy place or a 50's or 60's antique look, whether it's a gray-scale toned place or aesthetically includes pastels in different spheres. Only if you know your place inside out would you be able to complement the existing look of the place with the right set of tiles.
Working The Space 
source: idealhome.co.uk
When working on the tile pattern, just starting at some corner and working from there won't necessarily make it all look appealing. You should choose a focal point, the attention center, and start making your way outwards from there while laying the tiles.
The Patterned Approach
While working on the patterns and laying them out, one of the most important things is to focus on the symmetry of it all, focusing on the patterns created. If they are not symmetrical, the look will become messy and distorted instead of being soothing and such a pattern wouldn't comfort the mind.
Having Fun (With Tiles)
When we talk about creating symmetries amongst the patterns, some people want to experiment with it without making it look distorted and they go for some non-repeating different patterns to enliven things up a bit, while still making it look complementary in itself.
Recreating Period Looks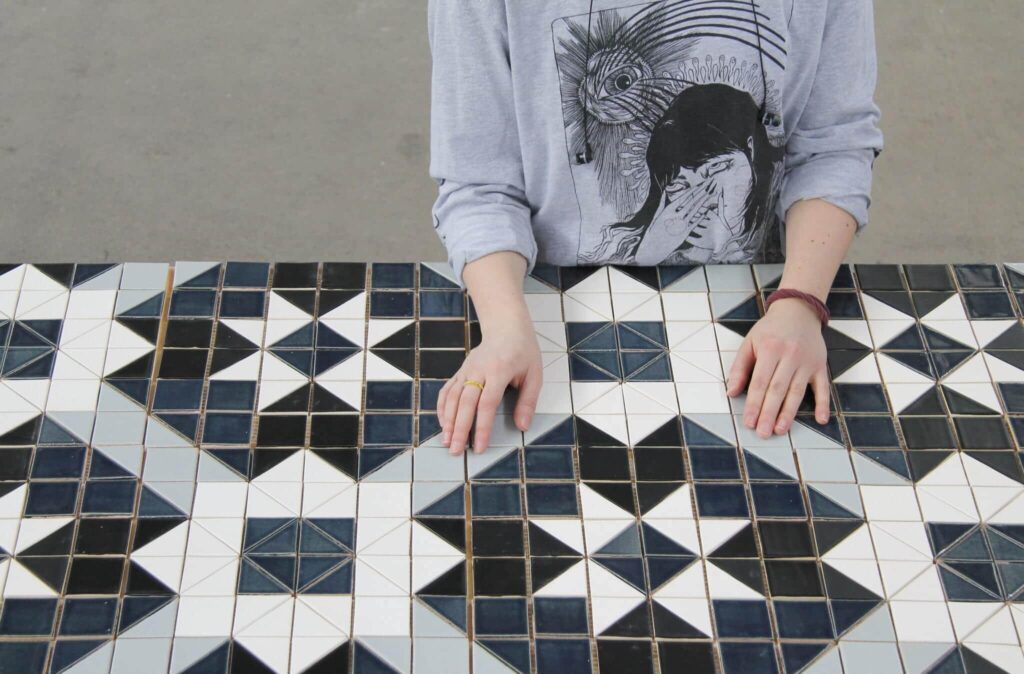 source: shopify.com
Allow the tiles to do the work for you if you have a Victorian home and want to give it a historic feel but are concerned about doing a tedious job. Orientbell's Oriol Metalic tiles have intricate designs that give the impression of difficult mosaic work, but all you have to do is lay regular-sized square tiles. 
Colour Patterns
When choosing the floor, it is considered best to go with neutral hues instead of pop-out shades as much as one might love them. The patterns can provide enough engagement, and adding a neutral shade to it keeps it elegant and simple. 
Size Matters (obviously)!
source: tileflair.co.uk
When going for patterns, both the room size and the tile size matter. If it's a large area and you plan to cover it with patterned small-sized tiles, it will end up looking messy but if it's a small area and you go for large-sized tiles, it might look large. However, the pattern may not get highlighted the way you might want it to be.
After considering all these factors, you may already have an idea about the kind of pattern tiles you want for your space. Pattern tile flooring can help you make a statement without making a lot of effort. Transform your space through the unmistakable beauty of patterned floors. 
You can achieve any design, decor or style you desire at Orientbell. Do check out the Orientbell website for some beautiful concepts and decor options. If you're renovating or rebuilding your house, Orientbell can be of great help. Their tile ranges like Rhino, Sahara and many more have some of the best tiles available in the industry. All your flooring requirements will be met at this one-stop destination. Happy Tiling!
Author Bio: 
Isha Tandon has worked within the architecture and interior design industry as a flooring consultant expert – specializing in tiles, stones, and terrazzo. She has worked with Orientbell Limited, a leading tile manufacturer in India, as a product development manager in the design team and has recently joined the marketing team as their digital content expert. Her experience comes in handy in understanding the audience as she creates value-driven functional & informational content for the readers. She creates lifestyle pieces that focus on interior design products, trends, and processes. She loves to travel to historic places with rich architecture