Unless you don't mind living in a dingy space, decorating your apartment is a no-brainer. Maybe you like watching home renovations on YouTube. Sadly, you can't tear down the walls to build that giant walk-in closet of your dreams. You might have to wait to buy your home for that. However, you can make a rental apartment feel like home. 
There are many cute interior designs for apartment rentals that won't annoy your landlord. There's not much to do about the architecture. Instead, consider using temporary fixes like contact paper for that. However, always buy functional furniture that will fit your future apartments when you move out of the current one. 
For your apartment makeover, consider these cute interior design ideas. 
Bamboo Blinds ​​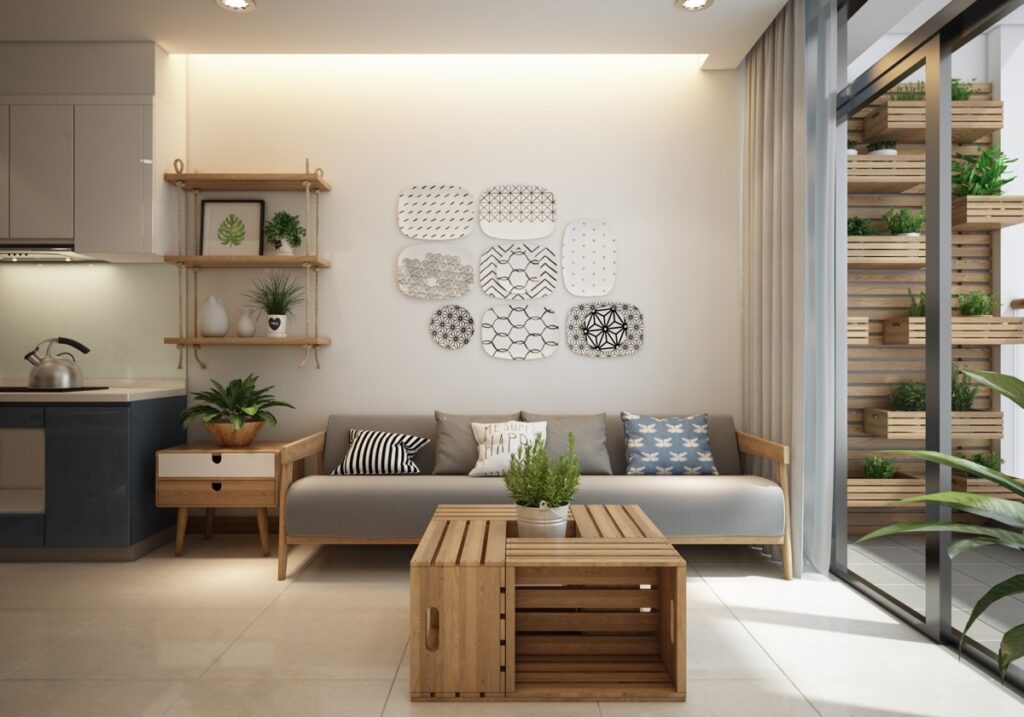 source: home-designing.com
Curtains are great for your window treatment when your neighbours can't see inside your house from their porch. In the summer, you might want lighter curtains to take advantage of the lighting. But this means your apartment will have a larger audience than the theatre. 
Thankfully, window blinds exist. Maybe you spent all your redecoration budget on the cute sofa from the showroom. Well, for less than $60, you can buy bamboo blinds. With window blinds, you update your apartment, get natural lighting and protect your privacy. They're also easy to install. The best part is that you only need to clean them. 
Floating Shelf Gallery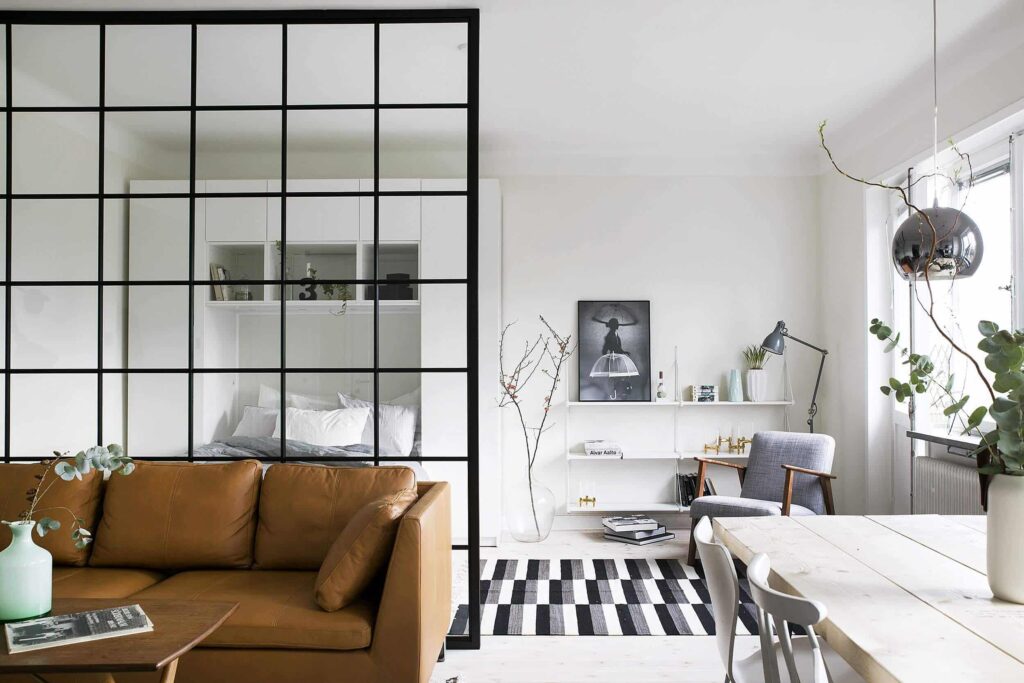 source: hearstapps.com
Maybe you dream of having a gallery in your future home. Don't let your current small apartment deter you. You can live the dream even on a budget. Art can fit anywhere. Turn your home into a walking gallery with floating shelves. 
Although most shelves require drilling the walls, you can seek permission from your landlord to do this. Most times, they require you to fill the holes when you move out. You also don't need to buy expensive art to hang on these shelves. You will find cheap downloadable templates and frames on the internet for under $30. Thrift stores also carry timeless art pieces you can hang in your home. 
Stunning Entryway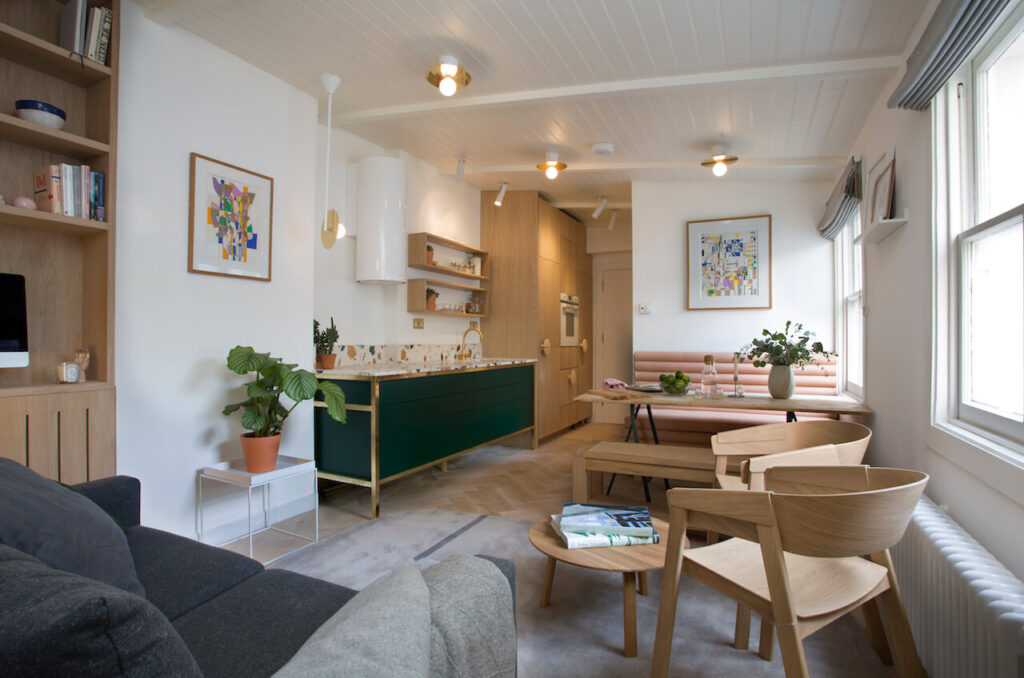 source: theculturetrip.com
Picture walking into your apartment after a long day. The entryway has a boring welcome rug and an old wall coat hanger. Your home should embrace you in a warm hug right when you walk in. Now imagine having a stunning entryway with mirrors and a relaxing scent. You know you are home immediately, and you feel at rest. 
Sprucing up your entryway is another clever way to make your apartment rental feel like home. However, avoid buying too many items at once. Start small. Maybe start with a mirror and a small table. Place some flowers on the table and a decorative container for your car keys and accessories. 
Boho Chic Aesthetic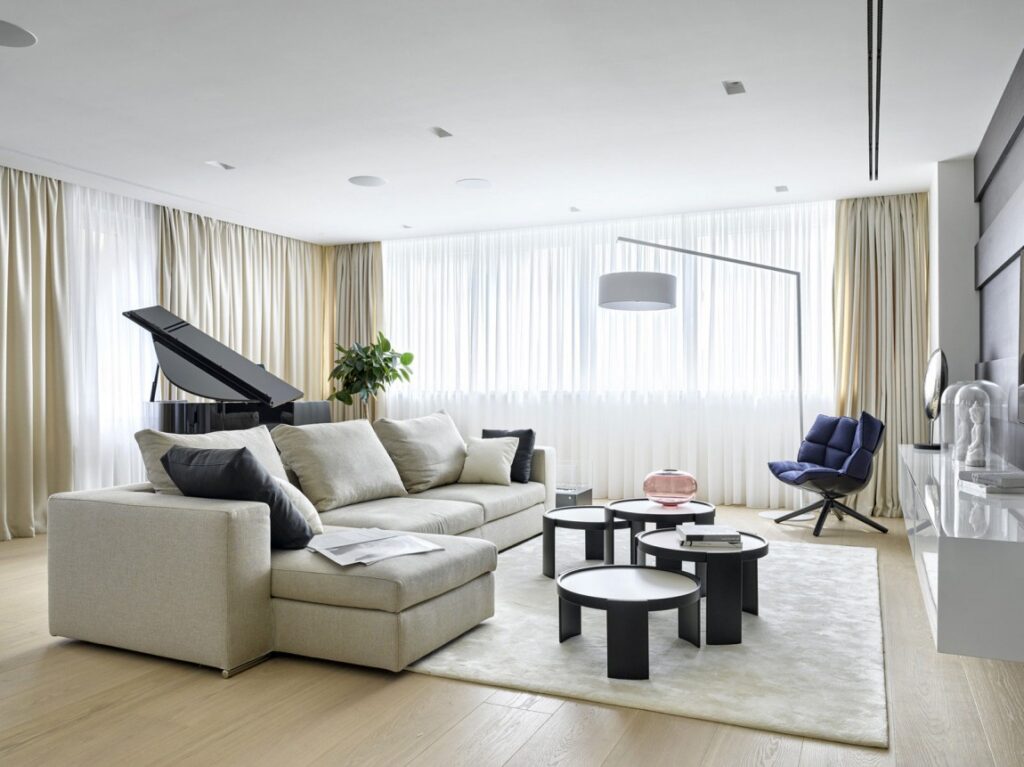 source: thearchitectsdiary.com
Your home should feel relaxing on your budget. Fortunately, the boho-chic aesthetic embraces relaxation. However, you may not need to go hardcore with this interior decor style. Instead, adopt some boho elements like the trending raffia furniture in your home. Raffia baskets, mirrors, and chairs can transform your home from a rental apartment to a vacation-inspired one.
Introduce warm colors like reds, tans, and golds in your furniture. You can also decorate your lampshades, lighting, and rugs with vintage-inspired pieces.
Jungle Fever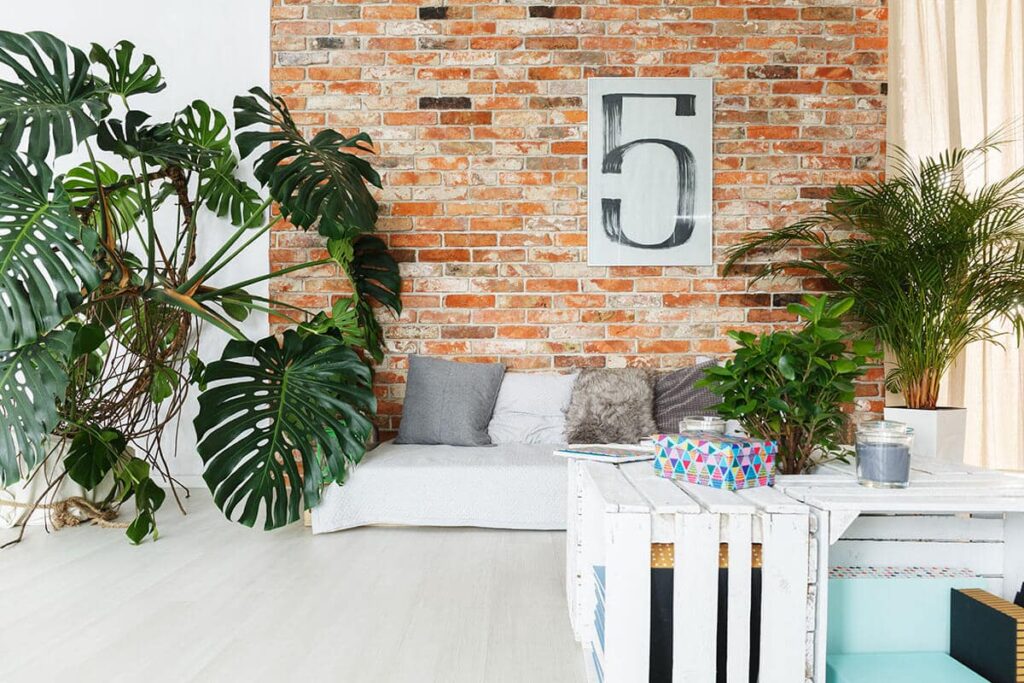 source: stevebrownapts.com
Before you roll your eyes, plants are great for your health. First, keeping foliage in your house protects the environment. They also purify the air when they emit oxygen. Thirdly, they beautify your space and make your rental feel like home. 
Before rushing to buy one, keep this in mind. Many house plants can only survive outside. However, you will find shade-living variants that can thrive indoors. Make sure to get a suitable planter for your plants. If you can't commit to raising foliage, artificial plants can still beautify your home.
Geometric Wallpapers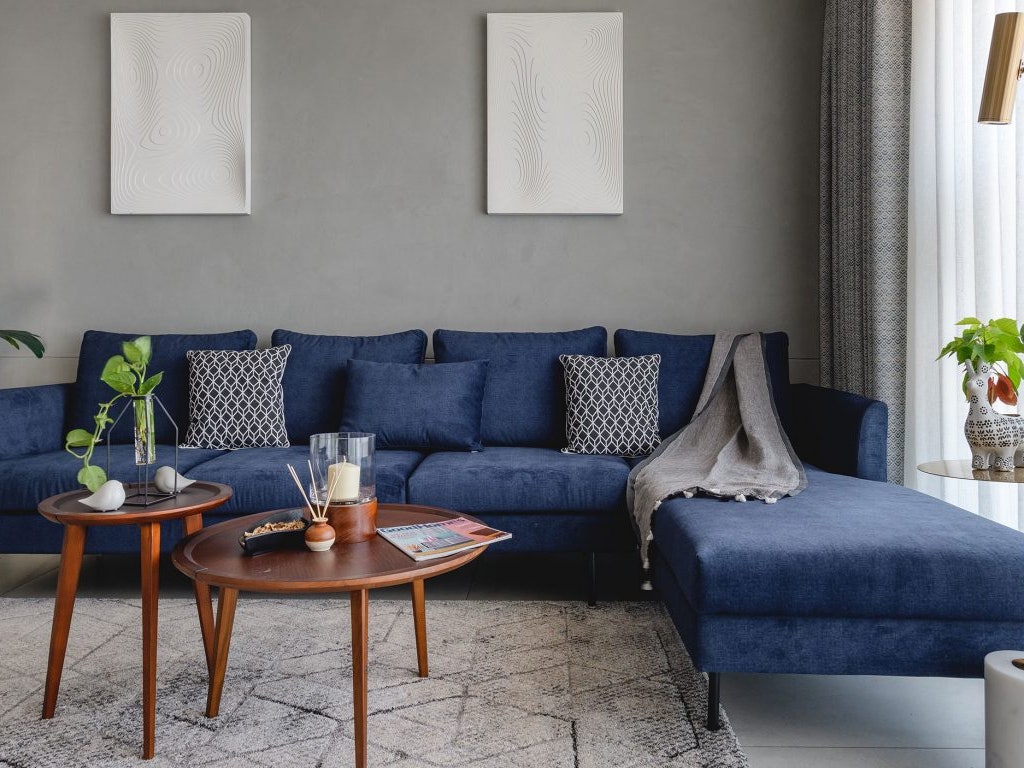 source: architecturaldigest.in
Why live in a house with old beige paint when you can bring some color and personality? One way to make your rental feel like home is to introduce elements of your style. Instead of painting, try wallpaper designs. 
Regular wallpapers hardly come recommended in rental homes. They leave messes and are difficult to remove. With adhesive wallpapers, you spend minimal effort and money to revamp your apartment. You can either create an accent wall in your living room or even retile your bathroom with contact paper. At the termination of your contract, all you have to do is peel off the wallpaper. 
Golden Shelves & Fixtures
source: freshdesign.info
The shelves and lighting in your house hardly fit your aesthetic. Sometimes, they're old and out-of-style. While some people suggest removing and reattaching when your rent runs out, your landlord won't thank you. 
Instead, line the shelves and countertops with contact paper that suit your taste. Layer your lights and replace fixtures that you can easily reattach when ready to move out.